There is no shortage of beautiful beaches in Mexico. In fact, thanks to its location in the Pacific Ocean, you will be spoiled for choices. Most tourists flock to popular beach destinations on Caribbean coastlines like Tulum and Cancun. Others head to the pride of Baja California which is Los Cabos. The Mexican Government has spent its money on transforming these places and tourist destinations. Aside from the rows of luxury hotels, there are bars and restaurants playing live music too. However, with the influx of tourists, these places can get crowded especially during the high season.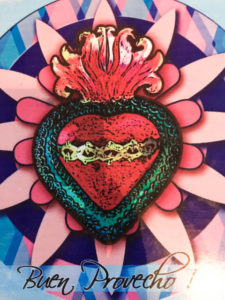 ---
What's in this post:
hide
10 Oaxaca Mexico Beaches
---
---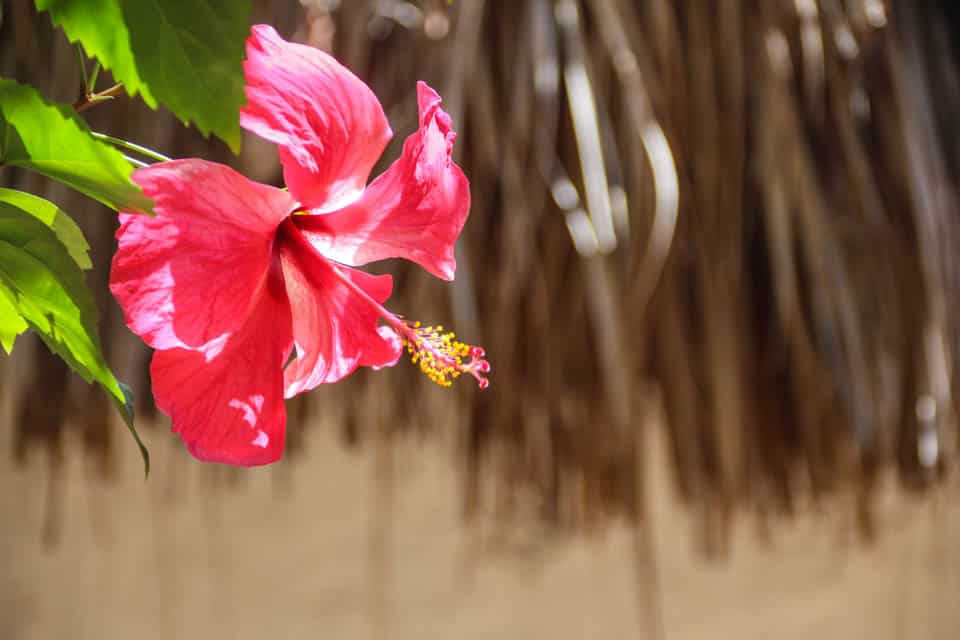 If you prefer less-touristy beaches, you should make your way to Oaxaca on the Pacific Coast. In fact, Oaxaca's beaches deserve a place on your list of beaches to visit in Mexico. Also, a trip to the Oaxaca Coast is a great way to end your time in Oaxaca City or Mexico City. This is especially true if you are here during the Day of the Dead celebrations.
Where is Oaxaca, Mexico?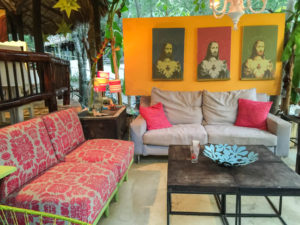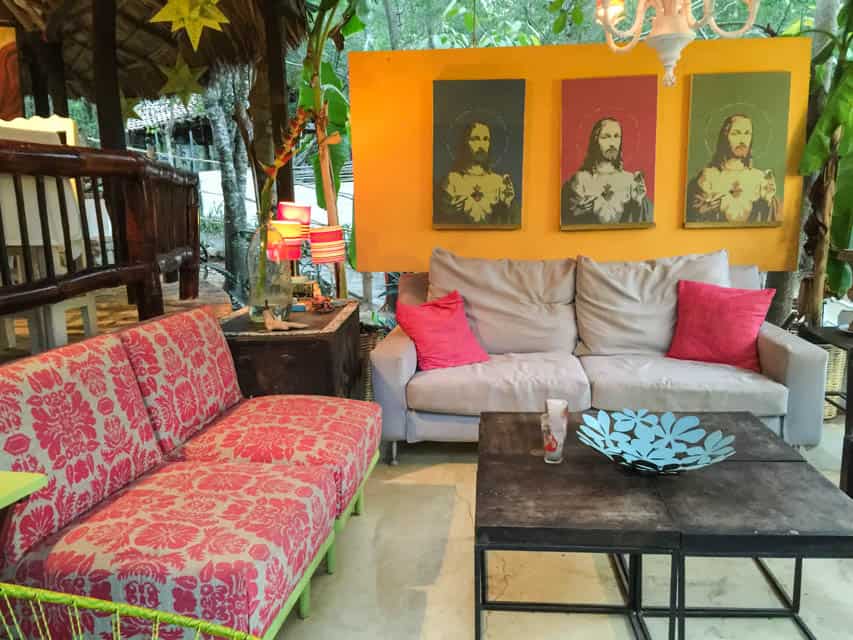 The state of Oaxaca is in Southern Mexico. It is just south of Mexico City and Puebla. And between Guerrero and Chiapas. For many, a visit to Oaxaca state is equivalent to traveling to its city. However, if you are after the best beaches, you will need to head to the southernmost point near the Pacific Ocean.
What are the 10 Best Oaxaca Beaches You Should Visit?
The good news is that the Oaxacan coast has much to offer in terms of beaches. In fact, they have everything for everyone regardless of what beach type you are looking for. If you are planning a trip to Mexico but are looking for a beach away from the crowd, you should check out these popular beaches in Oaxaca.
Puerto Escondido
When it comes to the beaches of Oaxaca, Puerto Escondido is the most popular beach town there is. One of the reasons why it draws the crowd is because of the surf waves here. In fact, the biggest surf spot here is Playa Zicaleta Beach. Surfers often head to Zicatela beach because of the Mexican pipeline that brings waves that reach up to 10 feet. You will need to be an expert surfer before you try this one out.
On the other hand, there are surf schools in this resort town. That will take you to more manageable waves. You can find them in Playa Carrizalillo, La Punta, as well as Playa Marinero. and Playa Principal. On the other hand, is more of a small cove instead of a long beach. No wonder, Puerto Escondido is a popular spot among surfers. Let's take a look at the beaches you can visit here.
#1 Playa Zicatela
If you are fond of surfing and want to have easy access to bars and restaurants, then this is the best spot for you. The surf here is quite impressive, with swells reaching up to 10 feet. Unfortunately, this is not a swimming beach because of the Mexican pipeline. Aside from that, Zicatela's wide beach is lined with restaurants, bars, and hotels. You can easily move around from the hotel to the beach to the eateries here.
In fact, this beach has seen its fair share of resorts developed here in recent years. Most of the private rooms in these beach resorts come equipped with all the amenities. Ones that you will need for a comfortable stay.
Aside from that, you can also visit La Punta which they also call Playa Zicatela. You will find it in the southernmost part of the playa. What makes this an ideal spot for tourists is that it has gentle waves to surf on. This is perfect for those who are just starting to learn how to ride the waves.
It is a 20 to 30-minute walk from the beach to the main section of Zicatela. It is within walking distance from the main street if you want to go and explore the area. The beautiful landscape is definitely worth admiring here.
#2 Playa Bacocho
If you want to spend your vacation in Mexico away from the crowded beaches, Playa Bacocho is a good choice. Aside from it being an idyllic beach, it is also home to a conservation group for sea turtles. You can participate in the group's release of baby turtles in the afternoon if you like. This adds to the overall experience here.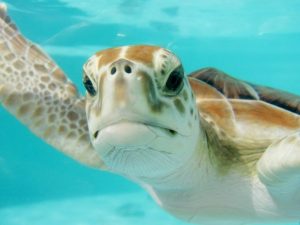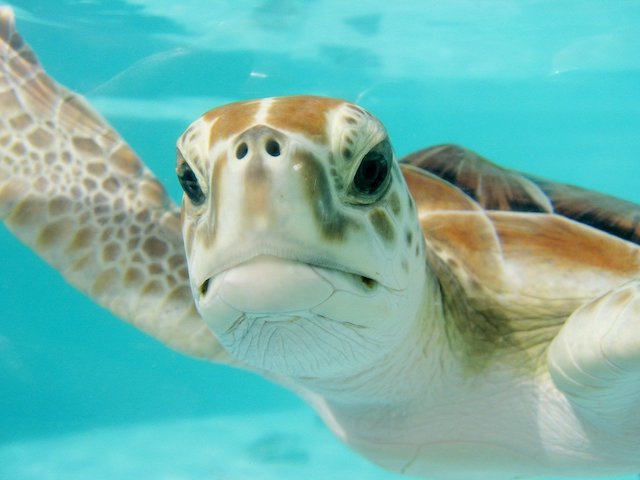 Meanwhile, Playa Bacocho is the perfect spot for tourists who want to sit back and relax during their vacation. The resorts here fit whatever budget you have. Plus they have pools that you can swim in. Aside from that, the golden sand that you will find on this coastline is perfect for a relaxed stroll. However, this beach is not suitable for swimming. Mainly because of the riptides that can happen during high tide. On a good note, you can head to the secluded beach of Playa Coral.
#3 Puerto Angelito and Playa Manzanillo
Are you planning on bringing your family with you on your trip to Mexico? For sure, you are looking for family-friendly beaches in Oaxaca. One of the best places that you can head out to is Puerto Angelito. What makes this a great option for families in a a protected cove. Thanks to its calm waters, you can go swimming, snorkeling, and even paddleboarding.
Aside from that, locals visit this beach because they can go on boat trips to see the dolphins and sea turtles. What's even better is that this beach is right beside Manzanillo. It is a laid-back beach that you will find next door that is less crowded. However, make sure that you have cash with you when you visit any of the two for their amenities and restaurants.
#4 Playa Carrizalillo
The crescent-shaped beach and clear waters are enough to make any tourist want to spend more time here. In fact, this is a great place for families as well as beginner swimmers. Mainly because the waters are calm. You can go swimming, paddleboarding, or surfing here if you like. For sure, you will find more reasons to stay here.
However, getting here is a bit of a challenge. After all, you have to go down 157 stone steps from the parking to the beach proper. On a good note, once you see the white sand beach and crystal clear water, it will be worth it.
Aside from that, there are thatched-roof huts scattered around the beach that you can stay in. There are beach loungers as well as umbrellas that you can use for 200 MX worth of food and drinks. Make sure that you have cash with you to pay for your food. Also, there is water sports equipment available that you can rent out as well. Beach-loving foodies will find Carrizalillo a fun spot to go on a gastronomic journey.
This small bay has much to offer its guests. Regardless of whether you want to relax under the swaying trees, or want to take up surfing lessons, this is a good place to be.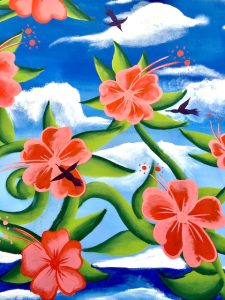 The beaches of San Agustinillo, Zipolite, and Mazunte form the Riviera Oaxaquena. Aside from that, these places are quite popular among Europeans as well as Canadians because of their old-world charm.

#1 Playa Zipolite
Playa Zipolite gives that Tulum vibe to it with its laid-back atmosphere and boho-style flair. Do not expect to find high-end resorts here. In fact, most of the accommodations here are budget-friendly. You can book a stay in a boutique hotel here if you want to immerse yourself in the beach.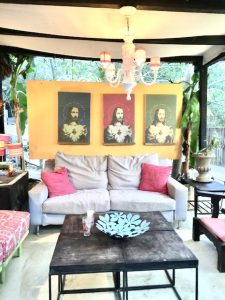 Take note that this is one of those beaches where nudists are welcome. On a good note, the nudist beach is separated from the public one. This is a great spot if you just want to surf, go on a stroll along the beach, or just lie on the beach and catch up on your reading. However, if you have your kids with you, choose a different location since you have to watch out for the strong currents here.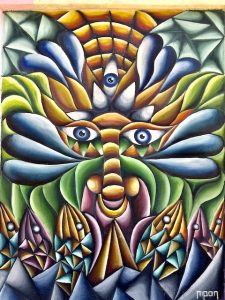 #2 Mazunte and San Agustinillo
These two beach towns are adjacent to one another. Aside from that, they both exude that laid-back vibe with stunning natural beauty. You will notice that most of the hotels here are on top of cliffs. This gives them a great view of the open ocean plus the beach is home to sea turtles.
Playa Mazunte is a small town that has three beaches to choose from. These are Playa Riconcito, Playa Mermejita, and Punta Cometa. While you are here, make sure that you hike to Punta Cometa. This is the perfect place to watch the sunrise and sunset.
Meanwhile, you will find different activities to do on Mazunte beach other than swimming. In fact, you can try doing yoga on the beach. Or visit the sea turtle research center. If you are here between November and March, you can join a boat tour to see various sea creatures up close. Once you are done in Mazunte, you can make your way to San Agustinillo since it has its own beaches too. This small village is also a charming place to visit while you are in the area.
Huatulco Beaches
#1 Bahias de Huatulco
Bahías de Huatulco covers 26 km of coastline and because of this, there are 36 beaches in this area of Mexico. In fact, it is not surprising to find that cruise ships flock here. This is why they are building luxury hotels here to cater to guests who want to splurge during their vacation.
Don't worry about the crowd of tourists here because there are bays that you can have all to yourself. Some of these are part of the UNESCO Biosphere Reserve that protects these bays from modernization. Also, the high-end resorts that you will find here are evenly spaced. This helps retain the natural beauty of the surrounding. After all, the coral reefs here play home to various marine life.
If you are the type of traveler who prefers the comfort of resorts but wants to be near the action, this is a good place already. Compared to other beaches on Oaxaca's coast, this one has more luxury hotels available. On the other hand, if you are looking for budget-friendly accommodations, head to La Crucecita.
Aside from that, there are many activities that you can do here such as hiking, ziplining, snorkeling, and diving. Also, you can visit the Huatulco National Park which is halfway on land. The best beaches in this area are Bahia Santa Cruz, Playa La Entrega, and Playa la Bocana.
#2 Puerto Ángel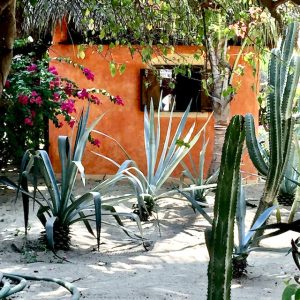 Puerto Angel is not suitable for tourists who are eager to catch the waves. On the other hand, if you just want to go swimming then this is the one for you. This is mostly a fishing village which is why tourists don't come here often. If you want to get a glimpse of the authentic coastal lifestyle in Oaxaca, then make your way here.
While you are here, expect that you will be sitting side by side with the locals. This is especially true during lunchtime when they serve fresh seafood. In fact, you will see some fishermen delivering their fish haul.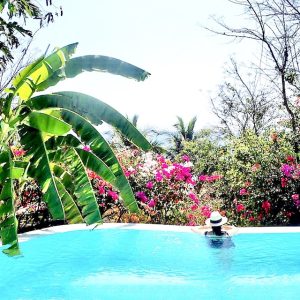 The best beaches that you can visit here are Playa Panteon and Bahia Estacahuite. In fact, the secluded beach of Playa Panteon is a nice spot to hang out if you just want to relax.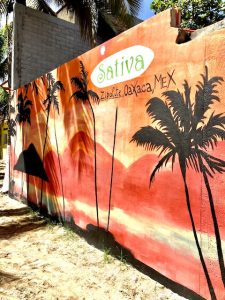 #3 Roca Blanca
Roca Blanca is a hidden gem that many are not aware of. The sparse amenities here mean that it is not as developed compared to others. However, one of the best things about this place is that you will have the 6 km stretch of beach all to yourself. Of course, there are a few locals enjoying this hidden paradise, But not enough to make your space feel crowded.
Aside from that, there are several activities that you can do here. For starters, you can just spend the day on the beach getting your tan. If the weather is getting to you, you can hide under the shades of the palm trees while waiting for your food. You can also go exploring too since they rent out snorkeling gear.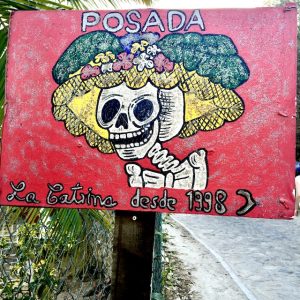 From a distance, you will see the "White Rock" where this beach got its name from. What transformed these rock formations into white is the bird droppings. Over the years, the accumulation of bird poop made it look white hence the name.
Roca Blanca is a swim-friendly beach. However, when the waters become rough, stick to the lagoon nearby.
#4 Lagunas de Chacahua
Accessing Lagunas de Chacahua is a bit of a challenge. It is a two-part journey that will be worth your time especially when you get to experience its beauty. For starters, the beach here hugs the Pacific Coast. Aside from that, there are lagoons nearby that are filled with wildlife plus bioluminescent plankton. If you are here during dolphin season, you can ride a boat to take you out to the open.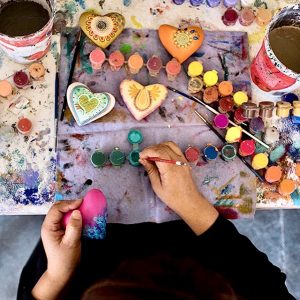 Truth be told, Lagunas de Chacahua is a national park that is home to five lagoons. Mangroves connect these lagoons together. Also, you will find that there are plenty of surf-friendly coastlines here. No wonder the tourists who visit here want to go surfing or go wildlife exploring.
If you want to visit the national park, you will need to ride a collectivo or taxi and head towards Zapotalito. From here, you can rent a boat that will take you here. This is the best option for tourists who want to disconnect from their busy lives.
FAQs for Oaxaca's Beaches
The main beaches of Puerto Vallarta and Playa del Carmen have been calling tourists to them for ages. However, this means that you can expect the beaches here to be crowded. That said, here are the FAQs if you decide to visit Oaxaca.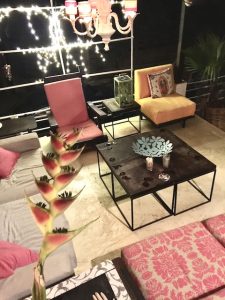 When is the best time to visit the popular area of Oaxaca?
If you want to have a great time in Oaxaca, you should time your travel here from November to April. This is because these months fall under the dry season. On the other hand, the rainy season here starts from May to October. Take note that they do experience heavy rains here, especially along the coast.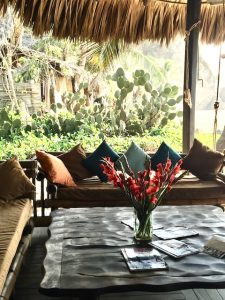 However, this is also a good option if you want to see the whales up close. You can go on a boat tour to watch these gentle giants in the open water. Even if you don't join a boat tour, you can still see these majestic creatures from the beach. Locals often suggest that you visit around November to February or the winter months.
Which airport should I use?
Meanwhile, you can have easy access to Oaxaca by traveling to its Oaxaca International Airport. Additionally, there are two more airports here that you can fly in. First, there is the Puerto Escondido Airport. Second, is the Huatulco International Airport.
What should I bring?
Regardless of whether you are exploring a small city or off on a boat tour, you will need to make sure that you have everything you need for your trip. If this is your first time visiting Mexico or Oaxaca, make sure that you bring your sunscreen, beachwear, and clothing. Also, bring luggage and a day bag.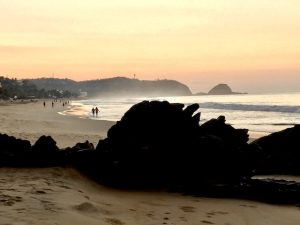 The day bag is one that you will carry when you are out for a short walk. Additionally, bring your comfiest footwear for the beach or for walking around the beach towns. Also, prepare your water bottle since the heat can be pretty intense during the dry season.
Wrap Up the Best Beaches in Oaxaca
If you want to avoid large crowds when visiting Mexico's beaches, why not try the ones in Oaxaca? This is a good option since there are beaches here that are under the radar. Once you see what beaches are available, that extra cost you paid to fly out in this state is worth it. The additional cost of your plane ticket from Mexico City to Oaxaca is money well spent once you see the gorgeous beaches here.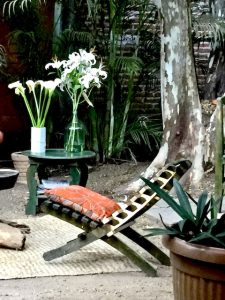 The best part is that there is something for everyone here. If you are into surfing, head to Zicaleta. If you want a laid-back vibe to while away the hours, then check Puerto Angelito. For sure, you will find more reasons to extend your stay here once you see the gorgeous beaches here.