Ecuador is one of the most diverse countries north of South America. Aside from that, it is also home to the Galapagos Islands, the Otavalo Market, and the Cotopaxi. The latter is the largest volcano in the world. You can go snorkeling in the Galapagos to see the rich marine life here or shop for indigenous goods from their biggest market.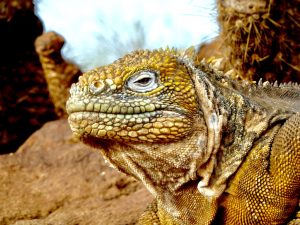 ---
What's in this post:
hide
What to Wear in Ecuador:
---
---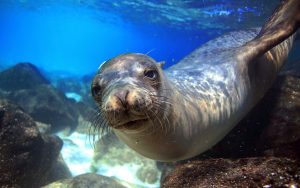 That said, you might be wondering what items you should bring with you on your trip to Ecuador. This will depend mostly on which area you will be heading out to. Will you be heading to the highlands or do you prefer the coastal areas? Once you figure this out, you will be able to narrow down your choices. The good news is that you can ditch your business suit unless you are here for business.
Packing for Ecuador's Weather
Ecuador's diverse climate can affect your decision on what to bring during your trip here. Also, the altitude of the regions is worth considering too. Here are a few suggestions to consider.
Guayaquil and Galapagos Trip
Guayaquil's location on the equator means that you should expect the weather to be hot here. Make sure that you bring warm-weather clothes to help you feel cool and comfy. If you plan on visiting Galapagos Islands then you need to pack clothes ideal for the warm weather. Think swimsuits, t-shirts, shorts, and skirts.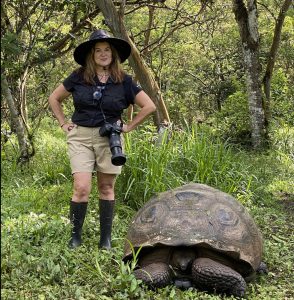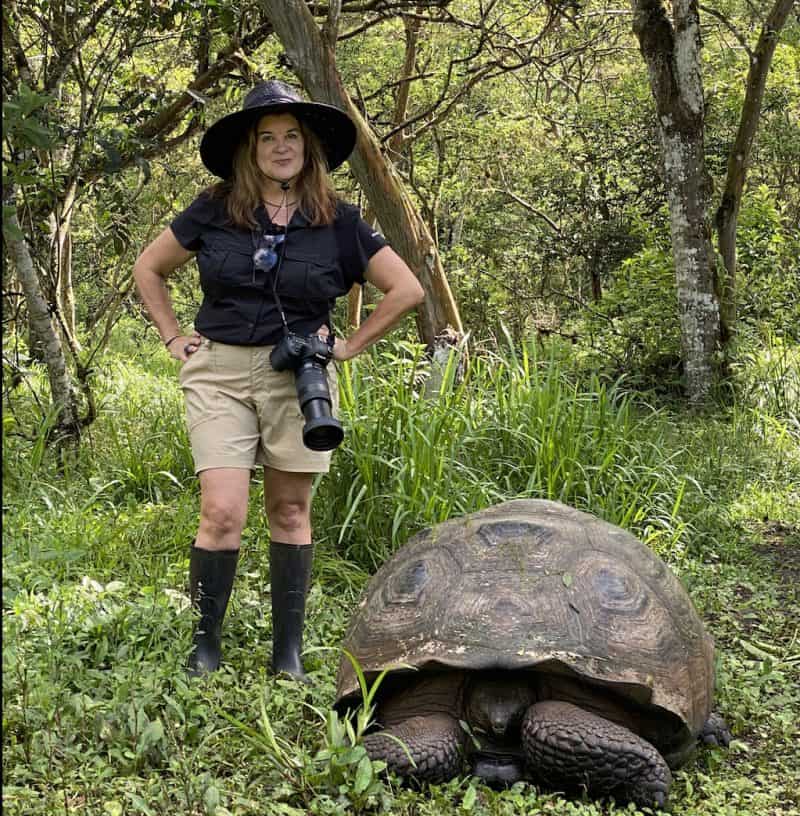 Quito and Cuenca
Quito, which is Ecuador's capital, has more temperate weather. It's because of its high elevation. In fact, it is the highest capital city that you will find in the world. After all, it rises 9,350 feet above sea level. Heading to mainland Ecuador is a good choice to start your travel here. Although you might be inclined to wear baggy clothes in large cities it is not recommended. The cold weather can leave you feeling chilled at night. What's interesting about this place is that the Ecuadorian army has a base here.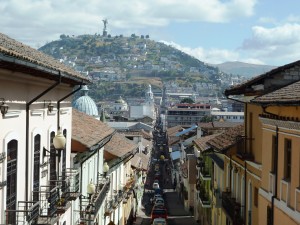 The same goes true in Cuenca which is in the highlands. This means that you should expect the same temperature here. You can opt to go for layers here so that you can easily switch from hot to cold temperatures easily.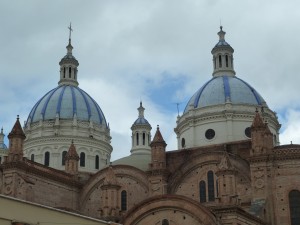 Aside from that, you should also consider the months you'll visit. In fact, June to September is the dry season or summer months in the Sierra Region. On the other hand, if you are in the Oriente region of Ecuador, the weather here is fairly warm throughout the year. Meanwhile, if you are heading to the coast, then the best time to visit is from December to April. Also, if you are heading south, go from the months of May to November.
Your Ecuador Packing List
Are you wondering what to pack for your trip to Ecuador? A good idea is to consider where you will head out to. Here are a few suggestions to consider.
What to Wear in the Andes
The Andean region is one of the top tourist destinations in the country. In fact, tourists often attempt to climb the Andes mountains. That said, you will need to pack clothes for layering. You can start with a light jacket but be prepared to wear heavier layers if you head to higher altitudes. For starters, you can bring long sleeve pants and an ultra-down jacket to use at night. The high altitude may cause the temperatures to drop especially at night.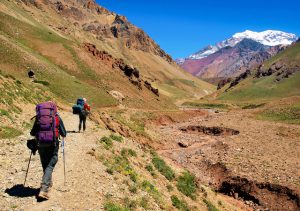 If you are climbing or going horseback riding up the mountainous region of the Andes, wearing a pair of jeans is not a bad idea. As was mentioned before, the nights can get chilly here.
What to Wear in the Galapagos Islands
These islands are quite popular with tourists because of their sunny weather. Aside from that, the diverse sea life here is the main attraction. It is not surprising why many visit Ecuador to see the Galapagos Islands. T-shirts are ideal here because of the warm weather. You can also bring casual wear like a long-sleeved shirt or dress if you are on a cruise. Or want to dine in one of the restaurants on the islands. Puerto Ayora is a good spot to grab a bite to eat.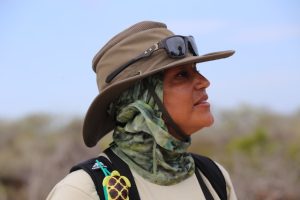 Of course, you should also pack your wetsuits and bathing suits, as you will be in the water. Don't forget to bring your rash guard too. The latter is in case your sunscreen is not reef safe. Also, do pack your own snorkel gear. This will help you save on rental fees when you want to go snorkeling. Make sure that you bring your mosquito repellent too. Cover up with a hat, sunglasses, and a throat guard for sure.
What to Wear in the Amazon Rainforest
The weather here is very humid and rainy. That said, it is a good idea to pack long sleeve shirts and light pants here. It's because of the high humidity levels here that cause a lot of insects thrive. The long sleeves will protect your arms from insect bites.
Bring a lightweight waterproof jacket with you for showers. However, if a heavy downpour is in the forecast, you should bring a heavier coat with you. You can also bring insect repellent with you as added protection.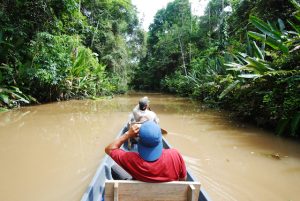 Also, bring a rain jacket with you that is made from light materials. It can get really humid here, especially when it rains. In addition, make sure that you bring a pair of comfortable shoes too. Most tours and hotels will lend you rubber boots when hiking in the forest. This is especially true if they are an Amazon associate.
What to Wear in the Coastal Areas
With Ecuador's location in South America, it is not surprising to find that it has plenty of beautiful beaches. The coastal area, or La Costa, often has pleasant weather all year. In fact, if the majority of your trip is on the coast, then you can pack a tank top, light shirt, shorts, and short skirts.
Also, bring your swimsuit too to enjoy the waters. Even strappy tops, cover-ups, and hats are good options. Bring a pair of flip-flops too so you can walk on the beach with ease.
Practical Tips When Packing for Your Ecuador Trip
Ecuador is a great place to go on vacation. It has everything you need as a tourist. Sunny days are best spent near the waters so you can cool down easily. On the other hand, you can make your way to the highlands of Cuenca Ecuador to experience cool climates.
Either way, you will need to choose what to pack carefully. Aside from the ones mentioned above, here are a few more suggestions on what to bring on your trip.
Polo Shirt
Always bring a polo shirt with you on your trip to Ecuador. It's because some restaurants have a dress code, especially when it comes to fine dining.
Comfortable Long Pants
A pair of convertible pants are a great idea since you can wear them long or short. For example, if you're hiking up the mountains or the rainforest, you can go for pants. On the other hand, if you are heading for the coast, you can convert them into shorts easily.
Footwear
It is always a good idea to bring a pair of sneakers and hiking boots. The first one can be worn as day wear while the other is for intense hiking. You can also wear tennis shoes and sandals if you are exploring nearby areas. Also, bring a few pairs of socks with you.
Thicker Jackets
Visiting a region at a high altitude means colder weather. A thick jacket that you can layer on your clothes can help keep out the cold.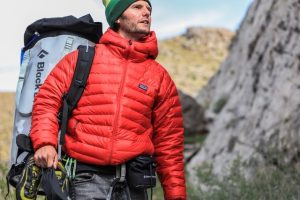 Reusable Water Bottle
As a general rule, always bring lots of water when exploring the country. This is especially true when you head to the rainforest. The high humidity levels can cause you to sweat a lot. Bring a water bottle to replenish your lost liquids.
Travel Bags
You can either go for luggage or a backpack when visiting this beautiful country. Just make sure that you have a day bag with you where you can store your important items. Among these are your credit cards, passport, smartphone, water bottle, and first aid kit. Make sure that you bring some medicine with you. Your body temperature might go up all of a sudden with the changing climate or if you picked up a virus along the way. Aside from that, you can also invest in packing cubes to organize your belongings.
Electronics
The spectacular views in Ecuador are worth capturing with your video camera. If you don't want to bring a bulky DSLR, you should invest in a waterproof case for your smartphone. This way, you can capture high-quality videos of your travels without worrying about water damage. It is also a good idea to bring a voltage converter with you in case your electronics are not compatible.
The Ecuadorian People
If you are looking forward to a true Ecuador experience, then head to the Otavalo Market. You will find ethnic groups wearing traditional clothing here. In fact, Otavalo women are often seen wearing a white blouse, a blue skirt, and a shawl. Men, on the other hand, wear a blue poncho, white calf-length knickers, and a fedora. You can get their traditional costume in the market too.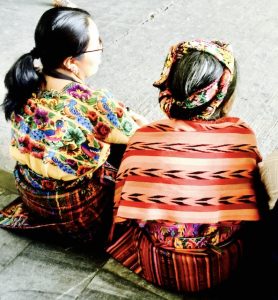 Ecuadorian women often wear their native dress in bright colors with accessories like red coral bracelets on their wrists. This is why female tourists will blend right in when they wear dresses here. Just make sure that you tone down on your jewelry to avoid unwanted attention.
Wrapping Up What to Wear in Ecuador
Regardless of whether you are from North America or South America, visiting Ecuador is a must. Your adventure travel here will be packed with interesting sights like the Andes, Galapagos, and Quito. Not only that, but you'll learn some interesting facts along the way. No matter what your style of travel is, make sure that you always pack for cold nights.