Mexico is one of the best places to do sport fishing. With more than 6,000 miles of coastline, water sports are one of the top activities that you can do here. In fact, if you want to go on a deep-sea fishing trip, this is a good place to start.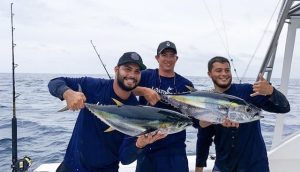 ---
What's in this post:
hide
Top 10 Mexico Fishing Charters
& Fishing Trips (w/Prices)
---
---

What You Need to Know About Sport Fishing in Mexico
Mexico boasts of world-class deep-sea fishing. In fact, experienced fishermen often head here during the fishing season. After all, this is the best time to catch some big game fish! Aside from that, there are other types of sportfishing that you can do here. Among these are fly fishing and surf fishing. Also, these two are ideals for those who prefer offshore fishing.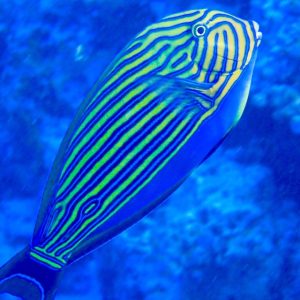 However, if you want to have a great time, then book charter trips that will take you out into the open seas. In fact, the great thing about booking one is that there are plenty of deep-sea fishing charters to choose from. Take note that most fishing trips start early in the morning and can either be half-day or full-day depending on your preferences.
Professional charter companies will have fishing boats suitable for sport fishing. Not only that but you will also be accompanied by a licensed crew from their deckhand to the captain. Also, they will make sure that they have the right accessories and gear on deck too.
Best Fishing Charters to Consider in Mexico
The good news is that there is no shortage of deep-sea fishing expeditions to choose from in Mexico. In fact, the only thing left for you to do is to check their fishing packages to see which one suits you best. That said, here are a few options that you can consider.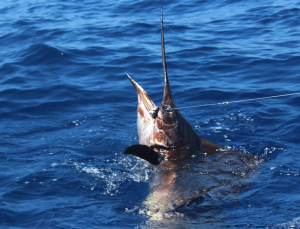 Cabo Sportfishing Crew – $550 and Up
This fishing charter runs half and full-day trips to Cabo San Lucas. In fact, their "Blue Tail" boat has all the amenities and equipment, like an outboard motor, you will need to catch the big fish. Aside from that, their experienced crew will teach you all the techniques on how to catch fish. Among these are snappers, groupers, and roosterfish to name a few.
Black Marlin Sportfishing – $600 and Up
Captain Manuel and his crew have more than 20 years of experience in the fishing industry. Also, their fishing boat can accommodate 4 guests with all the comforts and conveniences on hand. In fact, they guarantee that you will have a great day out in the sea with them. They have a restroom and bathroom plus two fighting chairs. In addition, they have a large ice chest where they store soft drinks and liquor. Among the fish that you can catch with them are Mahi Mahi, Sailfish, and Tuna.
Nuevo Vallarta Fishing – $300 and Up
Large groups can book private fishing tours with Nuevo Vallarta Fishing. In fact, their center console boat is spacious and can accommodate up to 6 guests plus their crew. If you opt for shorter trips, the captain will take you to the Bay of Banderas. This is where you can hook some Jack Crevalle, Snappers, and others. On the other hand, if you choose their 6 to 8-hour trips, you'll be taken further offshore. In fact, this is where you can catch Yellowfin Tuna, Red Snapper, Blue Marlin, and Striped Marlin.
Aquadventures – $464 and Up
If you are looking for a boat for an open party, this is it. Their 30' Island Hopper can easily accommodate up to 10 people. Aside from that, you can hook different types of fish like wahoos and Snappers. On the other hand, serious anglers can take advantage of their tournament trips. These trips will bring you to an area where there is the best chance to reel in a Blue or White marlin.
Alfonso Tours – $280 and Up
Meanwhile, Alfonso Tours promises a great Mexican Caribbean experience to its guests. You will set out from Playa del Carmen and head towards the prime fishing spots. In addition, fishing here can be done any day of the year. From tuna fishing to targeting a big marlin, you'll enjoy your time out in the open sea.
Cpt. Brother's Boat – $240 and Up
If you are looking for custom trips to the Bay of Banderas, this is a good charter boat to book. Regardless of whether you are on a day trip or want to spend the evening out in the water, Cpt. Brother's Boat will take care of you. As you head to the Pacific Ocean, you will be able to catch Bonito and Pacific Jack Crevalle. If you choose their 8-hour fishing charter, you can go further out into the sea where big game fish is found.
Epi Gilligan Fishing – $280 and Up
Epi Gilligan is one of the best Puerto Vallarta fishing charters to consider. Their boat comes with all the equipment and accessories for some serious catch. Aside from that, the Captain will take care of your Mexican fishing license and bait. Thanks to their equipment, you'll be able to reel in some marlin, roosterfish, and tuna.
Jazmin Fishing Charter – $320 and Up
Tulum is not just home to ancient Mayan ruins. In fact, it is one of the best places to catch big fish. Jazmin Fishing Charter will take you out into the deep waters where the fish are. In fact, if your goal is to catch the largest fish, then the best time to book is between June and July. This is your best chance to catch some marlin and mahi-mahi during these months. Aside from that, it is also possible to catch King and Spanish mackerel here.
Manny Tours – $190 and Up
Even if you are on a budget, Manny Tours can still give you the best trip in Akumal and the Yucatán Peninsula. It doesn't matter how many hours you want, you will be catching fish 10 minutes from the shore. Aside from that, they can teach you how to do a practice catch. Even children can learn how to fish. It is also possible for you to go snorkeling on your fishing trip.
Lucky Sport Fishing Baja – $300 and Up
Tourists coming from the United States will love this fishing charter. After all, they can travel up to the U.S. border for an extra fee. Aside from that, their offshore boats can help you reel in white sea bass, mako shark, and tuna.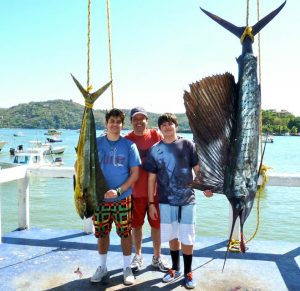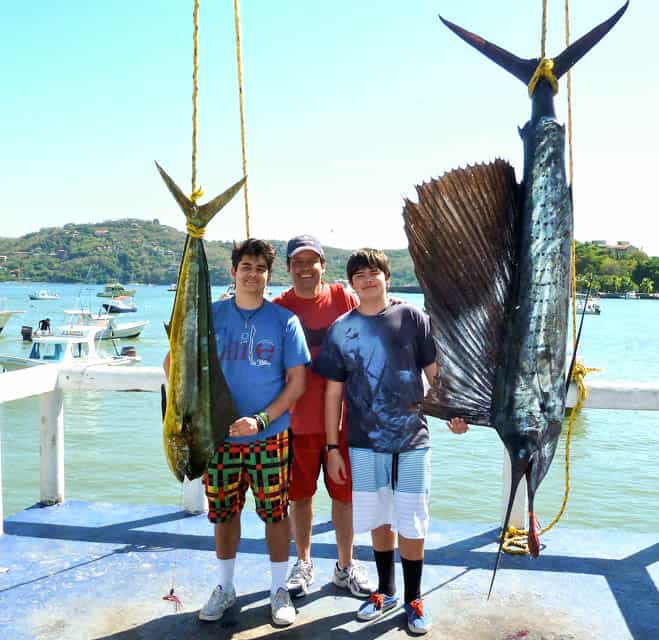 Best Fishing Locations in Mexico
With the Gulf of Mexico and the Pacific Coast home to miles of coastline and blue water, it is not surprising why many want to try their hand at fishing. Let's take a look at the best fishing spots to head out to.
Los Cabos
Aside from cruise ships making their way to Los Cabos, it is also one of the best spots to fish. In fact, this is one of the best Central American record fishing spots which includes San Diego. You will need to have a California fishing license to fish in San Diego.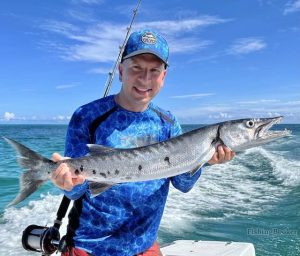 There is plenty of world lake record done here for the largest fish. Head to La Paz which is the state capital of Baja California Sur to get inside information on where to fish. You can also head to Baja's east cape to relax and unwind at the beach.
Isla Mujeres
Isla Mujeres is just a short drive from Cancun. If you are wondering when is the perfect time to visit, then head here from December to March.
Sea of Cortez
The high season here is the best time to visit for fishing. With awesome boats waiting to take you out into the sea, you will be spoiled for fish here. From reef fish to giants, you can spend the entire day here catching fish.
Mazatlan
If you are into bass fishing, this is where you should be. In fact, their two lakes are full of black bass. You can get your trophy bass here with ease. On the other hand, if you want a largemouth bass for you to reel in head to Lake Baccarac.
Wrap Up
One of the important things that fishing charters will teach you is how to use the right gear. From circle hooks to live bait to reels and rods, you will learn a lot from them. It doesn't matter if you want to catch hammerhead sharks or small fish, you will get your chance.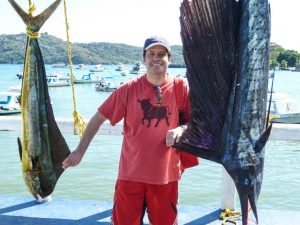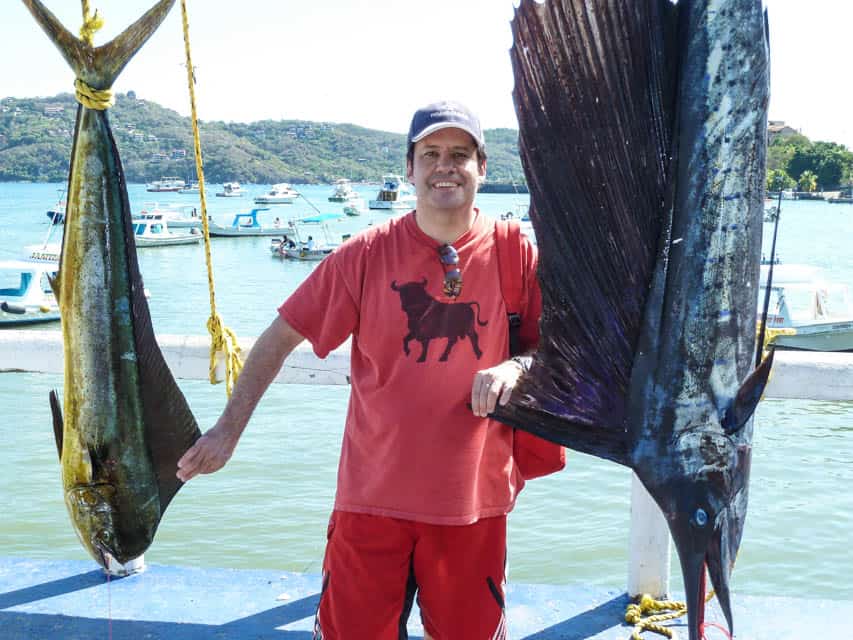 The customer service of these fishing charters is up to par. After all, your safety is their priority so if there is bad weather on the horizon, they can cancel your trip. Don't worry, you can have a great evening in a nightclub nearby. This is especially true after a successful fishing trip.