Weddings are one of the most important events in the world. But an Indian wedding takes this celebration to a whole new level. In fact, they beat Western weddings in terms of the length of wedding festivities. If you have been invited to an Indian wedding, you are in for a treat. After all, this is a unique opportunity to witness an Indian wedding ceremony.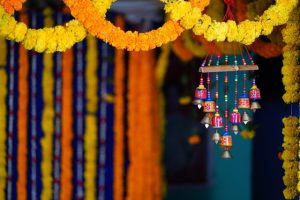 ---
What's in this post:
hide
Dresses to Wear to an Indian Wedding
---
---
Regardless of whether it is a traditional Indian ceremony or a multicultural fusion wedding, you might be wondering what to wear. This is an important task for you, but don't worry, it will not be that stressful to do. One of the things that you should remember is that Indian wedding guests often wear outfits with bright colors. In fact, you can wear pastel-colored outfits during the day and then switch to jewel tones at night. This is applicable regardless of the season or venue such as in large cities. However, there are certain colors that are off-limits.
For starters, guests should not wear anything red as this color for Indian brides. Aside from that, black is not a color suitable for weddings too. After all, an Indian wedding is a day of happiness and love. An important thing to keep in mind when shopping for Indian wedding guest outfits is their terminology.
Indian Wardrobe Terminology
Indian outfits are often bright and very colorful. However, before you go shopping for one for a wedding, it is a good idea to familiarize yourself with their fashion terminology. Here are a few you should know of.
A lehenga is a two-piece outfit that comes with a crop top and a full, high-waisted skirt. On the other hand, a saree is a long piece of fabric, often made from silk. Ones that women wrap around their bodies. Meanwhile, men often wear a sherwani which is a type of long, coat-like top.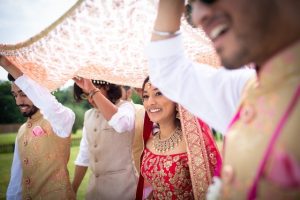 Indian wedding outfits will vary depending on the region. For example, if the family is from the west side of the country, then women will often wear a saree. However, if they are from the Punjab region, they will be wearing a traditional Punjabi suit. This is a three-piece suit or lehenga for women. On the other hand, guests invited to a South Indian wedding will typically wear a saree.
Indian Wedding Clothes for Women
Immersing yourself in Indian culture is a great way to celebrate a nuptial. In fact, the best way to do this is by wearing donning traditional wear. Here are a few options to consider when shopping for an outfit.
Conventional Saree
When it comes to Indian dresses, you will never go wrong with a saree. In fact, from the sister of the bride to a distant relative, this is a great outfit to wear. You can opt for a two-piece ensemble featuring a crop top and a long fabric that can be looped around one shoulder and draped on one arm to complete the look.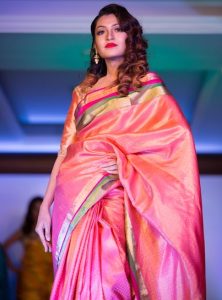 This is the perfect attire for any Westerners invited to an Indian wedding. In fact, brides often change into bridal sarees for their reception as they are not only elegant but comfortable to wear too. Also, they are great for the dance floor too especially with all the dance music playing.
Salwar Kameez
This 2 piece set consists of a long top or Kurti and a loose pair of pants. This is casual wear for women. In fact, you can wear it during side events leading up to the wedding festivities.
Suit
Another example of Indian fashion that you can wear to a wedding is a suit. You can opt for a simple look or one that comes with elaborate designs. Among the options available are the Anarkali suit and the Patiala suit.
Lehenga
Meanwhile, Lehenga is traditional wear that many believe is "the" wedding wear for many. In fact, there are several variations to choose from. You can opt for a lighter shade like pink or blue. Aside from that, this is a three-piece suit composed of a crop top, scarf, as well as a long, lehenga skirt. Another plus to wearing this outfit is that it works with all kinds of body sizes. It is not surprising why it is an ideal pick for many.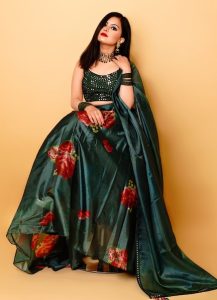 Evening Gowns
Just like in western society, guests can wear evening gowns to an Indian wedding. Aside from being comfortable to wear, you can easily pair their jewelry and a clutch too. You will not go wrong with wearing a formal gown even at an Indian wedding.
Indian Wedding Clothes for Men
The wedding season may just be around the corner. If you have received a wedding invitation, you are probably thinking about what to wear. The good news is that women are not the only ones who can dress up to the nines on the day. In fact, men too have plenty of outfits to choose from that will suit their role at the wedding itself. Let's take a look.
Yellow Kurta and Dhoti
If you are attending a Haldi ceremony, this is one of the common options to consider. One thing to keep in mind when shopping for an outfit is to prepare for a mess. Since this tradition will leave some stains on your clothes, it is best to choose colors like yellow for the occasion. A long kurta in yellow or white plus dhoti pants are perfect.
Mangni Outfit Kurta Churidar and Nehru Jacket
For guests of a Mangi or an engagement then a combination of Kurta Churidar and a Nehru Jacket is a good idea. If you are aiming for a traditional look then this is the one to wear. The best part is that you can layer your outfit with a Nehru jacket in contrasting colors.
Western 3 Piece Suit
Meanwhile, a western 3-piece suit is appropriate for a wedding reception. Since the wedding day is a formal event, guests should prepare at least one formal wear. Westerner wear, like the 3-piece suit, is also a good choice. Aside from being a timeless piece, it is easy to pair with quality shoes too. In fact, if you are not comfortable wearing Indian attires, then this one is for you.
Designer Outfit
Traditional clothes are not the only ones that men can wear during a wedding. In fact, there are instances when you will need to dress up extra special for the wedding celebration. If you were sent a wedding card where you need to glam up, then you need to take this to heart. The good news is that it is not unusual for men to dress up extravagantly at a wedding. For example, you can go for a regal sherwani or a heavily embroidered sherwani if you like. Aside from that, you can also pair your dupatta with intricate designs with your sherwani.
Floral Jacket
On the other hand, if you are leaning towards making a fashion statement with your outfit, then a floral jacket is not a bad idea. Floral motifs are perfect for a summer wedding or a Mehndi. The same can be said with wearing a floral printed waistcoat. It can be paired with a plain kurta for a Mehndi or a sibling's wedding. This way, you will still be able to follow the latest trend with hints of traditional attire.
Indian Jodphuri Suit
According to Indian tradition, a wedding party can go on for days. Yes, formal attire for the wedding day itself is a must. However, you can tone it down for the reception. In fact, wearing a suit is not a bad idea. A Jodhpur suit mixes a coat and trousers. Some even pair it with a vest. A contrasting color can add more splash to your outfit too. Additionally, pair it with board room shoes or classic brogues and you are good to go.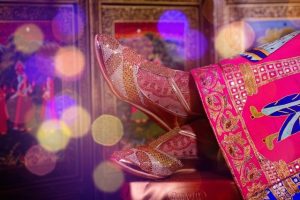 What Not to Wear for Your Wedding Attire
Traditional weddings in India are one of the most impressive celebrations in the country. Aside from the days-long celebration, the Indian wedding dresses are among the best ones too. In fact, western dresses pale in comparison with what Indian people are wearing during this important celebration.
That said, those who are attending a wedding function will mostly like to go for the ones mentioned above. However, there are instances when you might make a mistake when choosing an outfit. An important task for many guests is to know what outfits are ideal and which ones are not.
Here are a few tips on what not to wear during an Indian wedding:
Avoid wearing black or white
If you are wondering what to wear on a special day, think of outfits that come with a burst of colors. The brighter it is, the better. In fact, you can wear almost any color with the exception of black and white. These colors are for mourning and for funerals. If you are looking for the best outfit to wear, as long as you don't wear any of these shades, you'll be fine.
Don't dress too loud
One of the things that you should avoid when it comes to your outfit is to avoid being too loud. This means that you shouldn't dress up too flashy that you will upstage the bridal wear. Although it is difficult to upstage the bride and groom, it is still possible especially if you are not familiar with their customs.
Accessorizing Your Outfit
Vibrant colors aside, accessories can also help make your Indian wedding clothes pop some more. In fact, the more jewelry you wear the better. Stack your bangles and necklaces and you will find yourself fitting right in. Again, you should not wear as much as Indian brides, though this is a difficult feat to accomplish. You don't have to be self-conscious when it comes to your accessories. Chances are that most of the guests are wearing the same thing too. Jewelry is a great addition to your wardrobe for sure.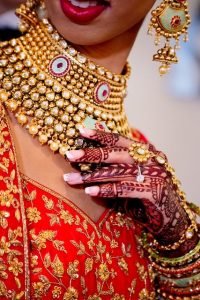 On the other hand, if you are attending a Mehendi party, it is best to skip the bracelets. This is because you can also have your hands and wrists tattooed with henna. Just like with traditional clothing, getting a henna tattoo is one of the rituals of an Indian wedding.
Guests attending a Mehendi party should wear a pair of slip-on or sandals. After all, you will need to remove your shoes especially when the party is done in a house.
Frequently Asked Questions About Indian Weddings
Attending an Indian wedding is a great opportunity to witness their 3-day celebration. This also means a chance to observe and take part in their Indian wear too. A typical Indian wedding will have guests wear a traditional dress. If you are willing to splurge a little, you can go for handloom sarees or designer sarees even. On the other hand, a silk saree or a salwar suit will suffice.
Aside from that, there are some who have questions with regards to traditional Indian wedding guest attire. Let's take a look:
What should foreign men wear to the wedding?
Men can wear a sherwani to the wedding. As was mentioned before, this is a long coat-like top that can be paired with pants. Indian clothing will vary from one region to the next. But this is a safe bet for new arrivals.
What should females wear to the wedding?
The best dresses for foreign guests are evening gowns. In fact, floor-length gowns are slight variations of traditional wardrobes worn by women. This is suitable for those who want to go with a modern look, but make sure that you discuss this with the bride and groom. After all, you don't want to upset their traditions. On the other hand, if this is your first time attending an Indian wedding, why not invest in Indian ethnic wear? This is a great way to experience their sense of style firsthand.
Can I wear a suit to an Indian wedding?
An essential part of the dress code in an Indian wedding is to be not too formal or too casual. After all, this is a day of celebration which means you should dress up to the nines. The perfect outfits are usually the ones that come with bright and vibrant colors. Even men can wear elaborately designed outfits too. You can either approach a traditional Indian clothes tailor or shop in an online store for your wedding attire.
Wrap Up Dresses to Wear to an Indian Wedding
A Hindu wedding can take up to three days' worth of festivities. The main events are the Mehendi and the wedding day itself. This means that you will need to prepare different outfits for each day. Fortunately, you don't have to buy all of your wedding attire. In fact, you can rent some instead. A good place to start is the Riya Collective where they rent out wedding outfits. The price range varies depending on the style you are going for.