San Carlos is a huge subdivision in the Guaymas area in the state of Sonora. It sits on the Gulf of California. San Carlos is only a four-hour – 250-mile drive from the border towns on Highway 15 on a four-lane divided highway. Although it is a small town, with just 7,000 residents, it is one of the favorite places of American tourists. This is not surprising since it is known for its clear and warm waters.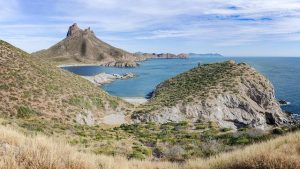 ---
What's in this post:
hide
Beaches San Carlos Mexico
---
---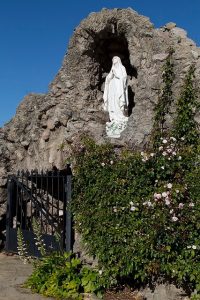 Aside from that, San Carlos is six miles from the United States border. This means that it is accessible to Americans who want to go on a weekend vacation. In addition, you don't need to secure a vehicle import permit to enter here with your own vehicle. However, it is always a good idea to have Mexican car insurance. But you will need a passport to cross back and forth.
Once you have reached your destination, you'll be surprised to see plenty of attractions here. In fact, there are seaside restaurants and local markets to visit. Also, there are several pristine beaches here that you don't want to miss.
Beautiful Beaches to Visit in San Carlos
One of the best things to do in San Carlos is to explore its beaches. There are several in and around the area that is worth adding to your itinerary. Let's take a look.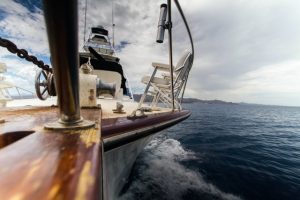 San Francisco Beach
Take the way of the paved road to the Pilar Condominios as well as Baha Delfin to reach it. What makes this a great place for tourists is that it is a shell beach. Its sandy beaches with cream-colored sand are home to pretty shells. This area is taken care of by the staff of Condominios Pilar. Aside from that, there is a protected cove on this beach where you can relax.
La Posada Beach
Meanwhile, this beach is accessible from the Scenic Highway just like San Francisco Beach. This means that you can hit two beaches on the same day if you like! Once you see the sign for the La Posada Condominios, you should turn and make your way to the beach. There is a parking lot here. Which is a plus. It has a pebbly bottom but it is not ideal for swimmers. Instead, tourists come here to walk on the beach. Also, there is good food here too. Check out Pasada Restaurant for some delicious meals.
Los Algodones Beach
Playa Algodones is a popular beach because of its cotton-like beach. In fact, it is the smoothest as well as the whitest beach that you will find in San Carlos. Aside from that, it is just six miles from the heart of San Carlos. To get here, you should follow the main highway to the Paradiso Hotel Resort & Beach Club. There are several dirt roads that will take you here.
What makes this an excellent place to visit is its long stretch of sandy beach. The fine sand is clean and ideal for walking. However, there are times when the area gets its fair share of trash because of the wind. On a good note, you can stick to the area in front of the hotels where the sand is always clean.
Meanwhile, the Algodones beach area is the perfect place to relax and unwind. In fact, it offers guests some privacy. You can watch beautiful sunsets here if you like and you will not be disappointed.
Sea of Cortez
The spectacular Sea of Cortez is another popular tourist destination that you don't want to miss. In fact, the sea around San Carlos boasts rich marine life like sea turtles and dolphins. Aside from that, the coral reefs here are breathtaking. In addition, the warm water along the coast is a good place to spot gray whales.
San Carlos Bay
Meanwhile, the Bay of San Carlos is where you will find stunning ocean views. From the weather-beaten rocky cliffs to hearing the sound of the waves, you'll fall in love with the place for sure. Aside from that, you might even spot a pod of dolphins close to the shore! It is a good idea to bring your family here for a picnic. Make sure that you add Bahia de San Carlos to your itinerary when you visit San Carlos.
Nacapule Canyon
If you head north of Guaymas, you will find the Nacapule Canyon. In fact, you will find it on the southern edge of the Cajon del Diablo Biosphere Reserve. If you are looking for a great time in San Carlos, you should add this to your itinerary. After all, the hiking trails here will give you access to some of the best views in the canyon.
San Pedro Nolasco Island
Just 17 miles west of San Carlos is the tiny island of San Pedro Nolasco. Also referred to as "Seal Island", this is the best place to see sea lions. Aside from that, there are tropical fish too, Like reef fish and damselfish. You are going to have a lot of fun here. Especially since you can swim with the sea lions. Also, sport fishing is popular here. If you are ready to catch a big game fish, this is the best place to be.
Playa Piedra Pintas
The secluded cove of this playa makes a great spot for tourists. You can actually spot this from Mirador Escenico. According to National Geographic, Mirador is one of the best places to see stunning ocean views in the country.
Swimming Pools to Visit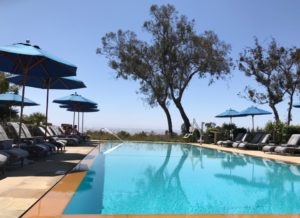 Most tourists who visit San Carlos go here because there are plenty of beaches. Aside from that, there are swimming pools too where they can swim in. Hotel pools are only for hotel guests. Among these are:
San Carlos Plaza Hotel
One of the public pools that you can use is in the San Carlos Plaza Hotel. Aside from a beautifully landscaped pool, there are kiddie pools too. Also, there is a hot tub plus tennis courts to whittle away the hours. It is very much like the old Club Med. The beach at the front is quite lovely and is part of Algodones Beach. This is one of the famous public beaches that you can head out to in San Carlos.
MarinaTerra Hotel
The Marina Terra Beach Club is another spot to head out to if you want to relax in a swimming pool. In fact, there are two swimming pools that are available for guests. It is possible to buy a membership here to have access to these pools.
Things to Do in San Carlos
Although San Carlos is a small place, there are plenty of things to do here. In fact, the San Carlos beaches are perfect for water sports like snorkeling and diving. For starters, there is the Algodones beach which is ideal for snorkeling. The rock formation on Los Posadas is where you will find an underwater cave. You can walk around the beach during low tide if you like. After all, the shallow water makes it easier to navigate the rocky point here.
Other activities that you can do here are:
Fishing
Offshore fishing is perfect all year round in the Sea of Cortez. In fact, anglers can catch big games here. Things like sailfish, tuna, and marlin. You can book a sports fishing tour from the San Carlos Marina.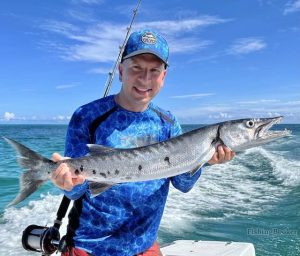 Hiking
Meanwhile, climbing Mount Tetakawi is another popular activity here. From up the Tetakawi Hill, you will get a good view of the Sonoran desert as well as the Sea of Cortez. The trek up the mountains is challenging, but you will be rewarded with panoramic views from the top.
Biking
One of the best spots where you can go biking is the Estero El Soldado. There is a parking area near the entrance to the trails. After exiting the main road, you will be able to find the parking lot where you can leave your vehicle. From here, you can choose which bike trail to head out to.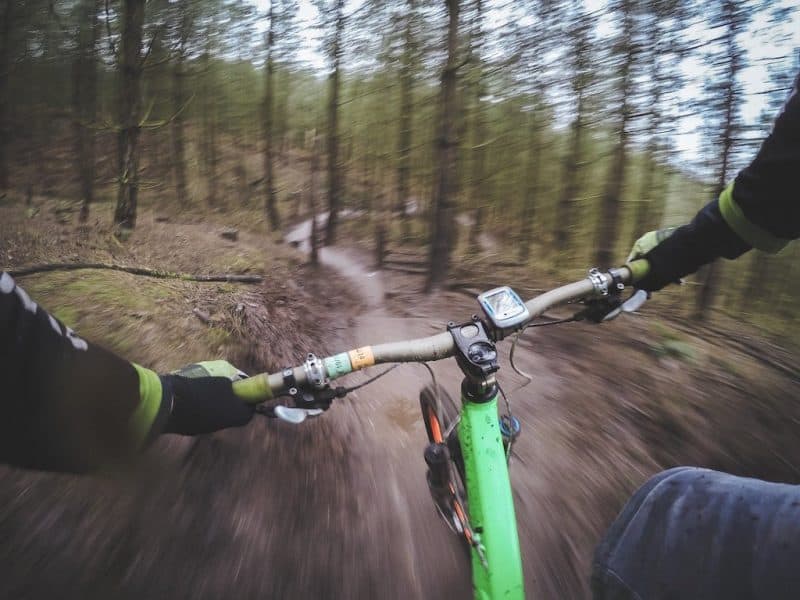 When is the Best Time to Visit?
The good news is that most tourists flock here from May to October. It's because the summer season is here. In fact, you can swipe your credit card and book a stay in one of the hotels here to be closer to the beaches. The good thing about this place is that it is just half a mile from Santa Ana. Which is another tourist destination.
On the other hand, the winter months are ideal for those who want to avoid the crowd. You don't have to worry about social distance at the beach because there are few people in the area.
Wrapping Up the Beaches of San Carlos Mexico
San Carlos is the closest to the U.S. border compared to say Mexico City. In fact, you don't need a tourist visa. However, you will need to apply for a Mexico tourist card so you can get around here without a hitch. One of the areas that you will come across is the Ciudad Obregon. You can drive through Obregon to get to Guaymas to San Carlos. But you can get to San Carlos really from any direction.
There are three toll stations that you will need to cross to get to your destination. Fortunately, the toll road is quite smooth with interesting landscapes along the way. Make sure that you stick to the speed limit of 50 mph (80 kph). You can stop at a gas station along the way if you need to gas up. Or head to nearby grocery stores to buy your supplies.
Unfortunately, the Arizona Daily Star reported that raw sewage has spilled into the main street. In fact, the port city of Guaymas and San Carlos are suffering because of the sewage problem. After all, it poses health risks because of fecal coliforms.