Cozumel Mexico is one of the best places that you can head to on your next vacation. Although you might not be able to pack everything for your trip, you can always come back for more. In fact, it is the perfect place to go snorkeling!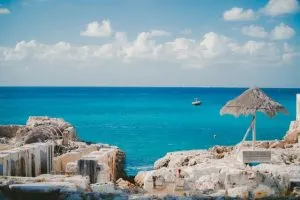 ---
What's in this post:
hide
Snorkeling In Cozumel!
---
---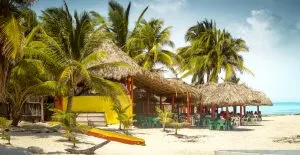 You can head out to the Palancar Reef and Columbia Reef if you want to see the best coral reefs in the area. Aside from that, there is also the El Cielo Cozumel sandbar. Others refer to it as the Starfish Beach Cozumel or Cozumel Star Fish Bay. Either way, it is one of the hotspots for snorkeling.
Booking a Cozumel snorkeling tour is the best way for you to appreciate the wonders underneath crystal-clear water. The only thing that is left to do is to choose the best company that will give you the best snorkeling adventures.

Best Snorkeling Tours in Cozumel
The Island of Cozumel has much to offer its guests both on land and on water. In this case, it is what lies underneath that you need to explore. Finding a Cozumel snorkel tour will take you to see the beautiful reefs and see the rich marine life too. Let's take a look at the best snorkeling tour companies.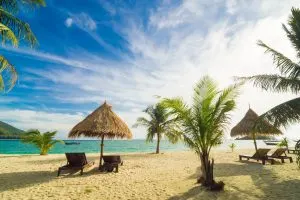 Cozumel Cruise Excursions
What makes this tour company a good choice is that it caters to a small group only. This allows them to provide a more personalized experience. Although they can accommodate larger groups, they prefer to stick with 12 people in each of their boats.
In fact, if you have more than 8 people in your group, you can request a private snorkeling tour instead. There is no extra charge for that which is a plus. Aside from that, this tour company will include the Marine Park fees in their price.
In addition, since they prefer to work with a small group, expect personal attention from their guides. This is useful if it is your first time going snorkeling or swimming. In fact, their platform boat makes it easier for you to get in and out of the water. Their tour guides will take you not only to Palancar Reef but also to Colombia Reef.
Also, they found a new snorkel location with a shallow reef. Aside from the sea fans, it is possible to see sea turtles up close.
Your last stop will be at El Cielo Cozumel. This is a shallow area in the Caribbean Sea that is close to the shore. Just half a mile from the shore, you'll find crystal clear waters and a white sand beach here. This is the best spot for you to relax and unwind after a great time snorkeling.
Jeep Riders Cozumel
One of the tour operators in Cozumel that you should consider is the Jeep Riders. Expect to have a great time on your snorkel trip with their crew. After all, you will be taken to the best reefs on the island which are Palancar and Colombia Reefs. In addition, you will also visit the El Cielo reef where you will enjoy seeing diverse underwater life.
The Cozumel tours that they offer are suitable for all ages. In fact, you will feel that you are well taken care of throughout the day. Their guides will swim with you to point out different things on the reef. You will be surprised to see what lies underneath the waters here. In fact, you are sure to spot reef sharks, stingrays, and lobsters to name a few.
What makes this tour a good option is that they offer the perfect balance of exploration and relaxation. The combination of the blue water and sandy beach is one of the best assets of Cozumel.
Cozumel Tours
If you want to see spectacular reefs in Cozumel, book a tour with this company. What makes this a great choice is that it is ideal for cruise ship passengers and hotel guests. You will be taken farther from the usual spots near the cruise ship pier. In fact, you won't have to pay extra for this treat.
Their professional snorkel guides will take you to the best Cozumel reefs. Unlike other tours that only last less than 3 hours, you will be out in the waters for 4 and ½ hours!
After all, two and a half hours is not enough to appreciate the underwater world in Cozumel. Aside from snorkeling in Colombia and Palancar Reefs, the last stop of the tour is at the famous El Cielo.
The shallow reef gives you a great view of the moray eels, stingrays, and other marine life. Aside from that, their glass-bottom boat gives you a great view of life under the waters. Thanks to their expert snorkeling guide, you will be able to navigate the shallow parts of El Cielo.
They have an open bar at your disposal, plus they will prepare a delicious lunch as well to cap your trip.
If you don't have your own snorkel equipment, don't worry. This tour company rents out snorkeling equipment to their guests. From snorkel masks to a new snorkel tube, everything is laid out for you.
Catamaran Sail & Snorkel Tour in Cozumel
Are you looking forward to a spectacular trip of a lifetime in Cozumel? Book this tour immediately. This is one of the great tours that you can join while in the area. In this three-hour tour, you will be sailing on the only catamaran on the island. Aside from that, you will be taken to two snorkeling spots.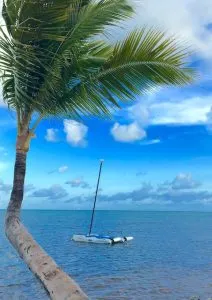 The first stop is a reef that boasts a wide array of marine life. You will find colorful tropical fish as well as nurse sharks here. Aside from that, the second stop is at the second-largest barrier reef. This is one of the best snorkel spots because of the diverse sea life you will find here.
Snorkeling Tour and Beach Party
Who would have thought that snorkeling and partying will go hand in hand? After learning from your Cozumel snorkel guides about the different marine life, you can rest and have some fun on the Cozumel shore. Aside from snorkeling in Palancar, you can also visit a particular reef of your preference.
As you head to the beach on the catamaran, you can have some soft drinks or alcoholic beverages. Once you reach your final destination, you will see other tourists having a blast in the waters. There are trampolines, homemade snacks, and more. For sure, you will have plenty of stories to tell as you head back to your hotel.
Snorkeling & Beach Club Access in Cozumel with Lunch
Although you will not get the same beach party level here, you will still have a great time on this tour. For starters, you will be picked up from the meeting point indicated on the tour.
Taxi drivers will take you to the cruise pier where guests are often picked up by boat tours. On this tour, the start time will be early in the morning. This ensures that the snorkeling spots will not be crowded.
The best thing about this tour is that you will be taught how to use your snorkel gear. In fact, even kids will learn how to use their equipment prior to heading out into the waters. Afterward, you will be taken back to the beach where you can have your lunch and your choice of drinks.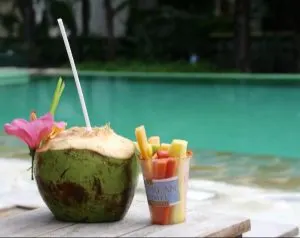 When is the Best Time to Visit Cozumel?
If you are looking for the best weather conditions in Cozumel, you should time your trip between February to July. Although there is plenty of sunshine here, the temperature is not scorching hot. You won't be bothered by the cold water too because of the warmth coming from the sun. If you want to enjoy the beautiful water minus the crowd, don't visit here during Spring Break.
Exploring Cozumel
Although it is possible to rent a car in Cozumel, it is best to use public transport instead. This is because it is easy to get confused if this is your first time. In fact, it is better to explore on foot to get your bearings while in Playa del Carmen.
The best part is that you can go on a day trip to the Riviera Maya if you like. After all, there are other snorkeling spots here as well.
Aside from that, you can join a special event onboard a pirate ship in Cozumel. This is a great way to cap off your snorkeling tour. In fact, not only will you enjoy delicious meals here, you also get to be entertained by pirates too.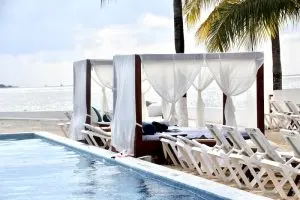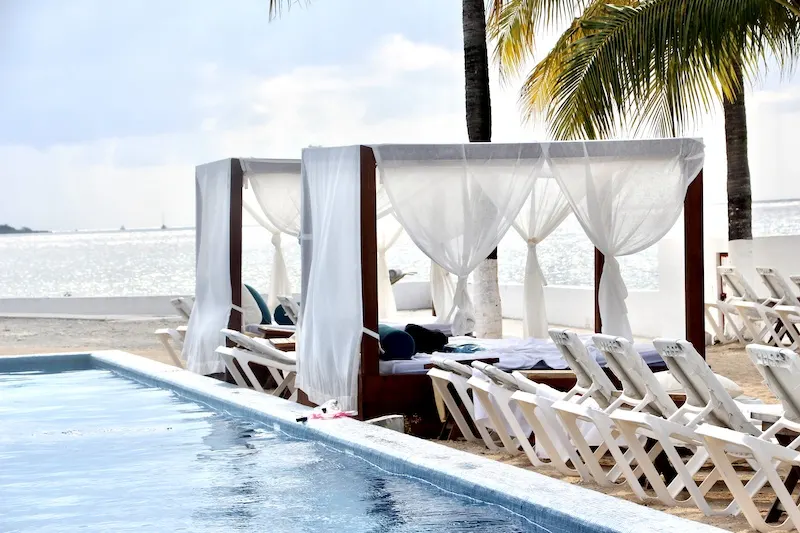 Wrapping Up Cozumel Snorkeling Tours
If you are looking forward to having a good time in Cozumel, then your best bet is to book a snorkeling tour. There are plenty of dive boats here that offer private tours to the best snorkeling spots. In fact, you can search for a tour company that offers tours to private groups for a more personalized experience.
There is a good chance that you will visit the protected Cozumel marine park area. After all, this is where you will find different species in one place.
Aside from that, you can even explore the beautiful uninhabited beaches of Cozumel too. After all, the waters in these areas tend to house various sea creatures. If this is your first time going snorkeling in Cozumel, do your research.
Find out which snorkeling spots are perfect and ask your tour guide to bring you there. Keep in mind that you can customize your snorkeling tour.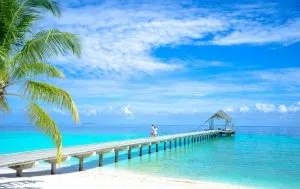 As you can see, there are plenty of sights to see in Cozumel both on land and in the waters. Fortunately, both are easy to explore thanks to the tours offered here.
All that you have to do is to choose which tour company to go with. With pristine beaches and crystal clear waters, Cozumel is the perfect place to head out to.
For sure, you will be looking for more reasons to come back to the island of Cozumel. After all, with the gorgeous beaches and life under the sea, there is more to see and do here.