Mexico is a beautiful place that has been attracting millions of tourists to its shores each year. This is not surprising because it is a country that is rich in culture. In fact, there are ancient ruins scattered throughout the land. Aside from that, Mexico is also a great place for those who want to go snorkeling and scuba diving. After all, there are plenty of beaches here that are known for their crystal clear waters.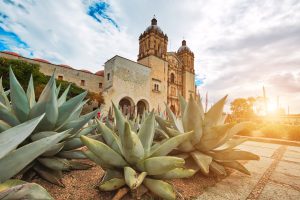 ---
What's in this post:
hide
Snorkeling in Riviera Maya Mexico
---
In fact, one of the best spots where you can explore the wonders of the sea is the Riviera Maya! It stretches along the Yucatan Peninsula with numerous beaches waiting to be explored. This is actually one of the most-visited places in Mexico by those who want to explore the deep. Some have shallow waters while others are known to have strong currents. However, with all the gorgeous beaches to visit, which one should you add to your itinerary?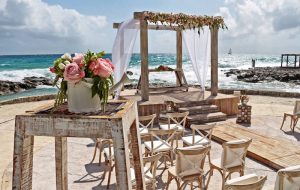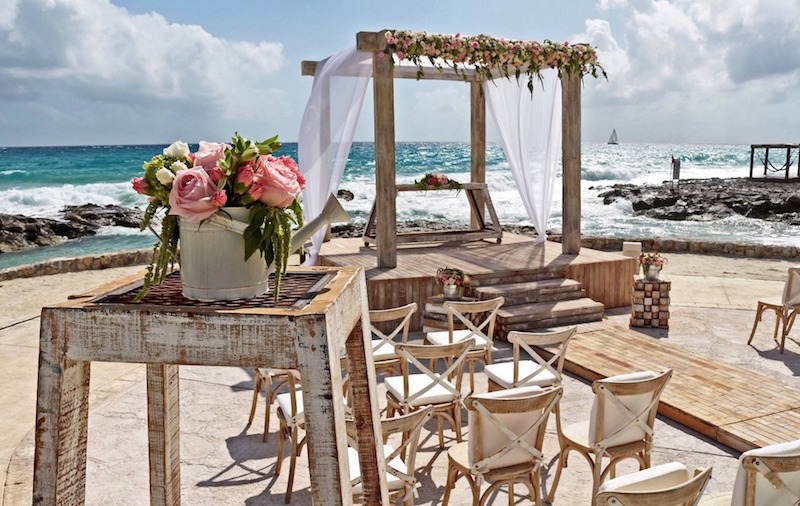 Best Snorkeling Spots in the Riviera Maya and the Yucatan
If you are heading to Mexico then you should make a list of Riviera Maya snorkeling spots to visit too. After all, seeing the beauty that lies underneath the Caribbean Sea is a memorable experience. In fact, let's take a look at where you can go snorkeling.
1. Akumal Bay
Akumal Bay is one of the most popular snorkeling spots in Riviera Maya with good reason. First, there is seagrass here protected by coral reefs. Second, this is where you will find plenty of southern stingrays as well as green sea turtles. However, you will need to have a tour guide with you before you can swim with the green turtles here.
In addition, Akumal Beach is the perfect backdrop for all your underwater adventures. After all, it has pristine white sand beaches with turquoise waters. It is not surprising why Half Moon Bay is the first stop for many tourists who are intent on snorkeling. After all, it is the main entrance to the wonders of the deep.
Aside from that, another nearby attraction and snorkeling spot is the Yal Ku Lagoon. There are numerous stairways here that will take you to the waters. Most of them are near the parking lot for easy entry.
2. Xcacel & Xpuha
Meanwhile, Xcacel and Xpuha are reef spots that are near Akumal and Puerto Aventuras respectively. Both of them are accessible from the beach. Which is a plus. In addition, these snorkeling spots are where you will encounter diverse marine life. Among these are spotted eagle rays, stingrays, and sea turtles. On the other hand, if you prefer a more adventurous dive. Visit Tulum Reef and Tankah Bay. Take note that these two are accessible by boat only.
3. Cenotes
You cannot say that you have explored Riviera Maya without visiting and swimming in its cenotes. A cenote is a natural wonder in Mexico. Especially since it was formed due to the collapse of limestone to the ground below. This opened the cave and the fresh water in it to locals and tourists alike.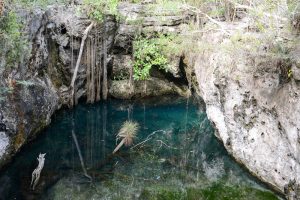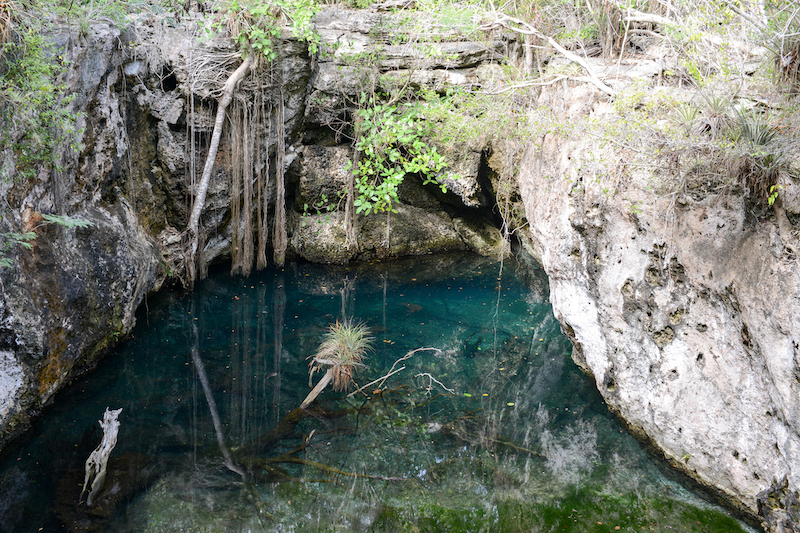 There are several cenotes that you should visit here. Among these are Gran Cenote, Casa Cenote, and Cenote Dos Ojos. The Gran Cenote is the top spot for snorkeling near Tulum. Aside from its open-air cenote, there are snorkeling areas too. Additionally, there are underground caves and caverns around it that are also worth exploring.
Casa Cenote is also where you will find plenty of colorful fish. Thanks to its clear waters, it is easy to spot a wide array of tropical fish. The entrance fee here is only 150 MXN pesos. You can explore the cenote at your own pace.
On the other hand, is part of a famous underground river system. There are two sinkholes connected by a 400-meter passageway. If the water level is high, you can swim through this passage to reach the "Bat Cave". This cave is darker and is home to hundreds of bats. In addition, the water temperature here is ideal for swimming year-round.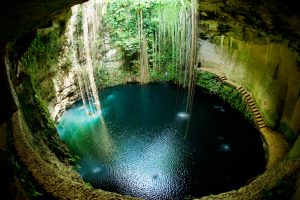 Aside from that, among the best things that you can do in these cenotes is to go on a zip line adventure or ride an ATV.
4. Puerto Morelos
If you are looking for the most beautiful reef in the Mayan Riviera, head to Puerto Morelos. It lies between Cancun and Playa del Carmen. Aside from being accessible only by boat, Puerto Morelos is where you will find sea fans and corals thriving in the reef.
One reason why this is the best place to go snorkeling is that it is under the protection of a National Park. this means that everything is well-preserved making it a top tourist destination. Aside from that, all guests need to wear life jackets here for their safety.
5. Cozumel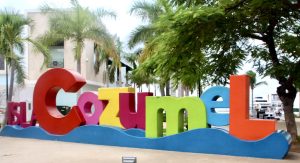 The island of Cozumel also has several snorkeling spots that you should add to your itinerary. Among these are Palancar and El Cielo. If you want to have an amazing experience here, it is best that you book a guided tour. This way, you will be taken to the top snorkeling spots on the island.
6. Quintana Roo
Meanwhile, Quintana Roo boasts of its own underwater museum called MUSA. The best thing about this place is that there are more than 500 artworks to see on the ocean floor. They are spread in three locations so you will have more reasons to see them.
However, the two most important are the Manchones Reef, which is close to Isla Mujeres, and the other is Punta Nizuc near Cancun. You will find several submerged statues here that now play a critical role in the ecosystem. The artificial reef that these artworks created became the home for sea creatures big and small.
7. Sea of Cortez
Another perfect spot for an unforgettable experience is the Sea of Cortez. Here you will find a wide array of sea life. Among these are butterflyfish, angelfish, and rainbow wrasses. While you are here, you can head to Cabo San Lucas too. You can snorkel here in different locations like Playa Santa Maria, Playa Empacadora, as well as Chileno Bay.
More Snorkeling Spots to Consider
There is much to see and do in the Yucatan Peninsula. For example, you can go swimming with whale sharks from May to September. There are plenty of tour operators that let you see these gentle giants up close. Aside from that, the waters here are home to different marine species. Aside from seeing a family of rays, there are nurse sharks, angelfish, and wrass too.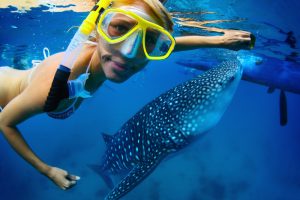 Meanwhile, the Great Mesoamerican Barrier Reef is also worth exploring while you are in the Riviera Maya. There are multiple ways to access the Mesoamerican Reef. Such as in the Sian Ka'an Biosphere. Since this is a protected area, you will need to join a snorkel tour to access the reef. The coral formations here are exceptional and worth seeing. After all, they are home to moray eels, manta rays, and different species of fish.
Aside from that, there are popular activities that you can do in Riviera Maya. For starters, you can visit Xcaret Park for exploring Mayan ruins and snorkel in the nearby waters.
Wrap Up
If you are looking for a good place to spend your vacation, then head to Mexico. The interesting thing about this country is that it has more to offer than tourists expect. There is no shortage of inclusive resorts here to stay in. There is a good chance that they can help you book a snorkel tour for an incredible experience. Also, you can visit a beach club if you want to access the waters.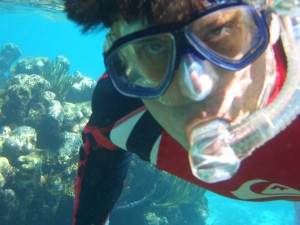 The best way to enjoy the warm waters without spending a lot is to bring your own snorkeling equipment. Having your own snorkel gear with you beats having to rent one every time you head to the beach. On the other hand, if you forgot to bring your own equipment, you can simply look for a dive shop near you. You can also purchase your biodegradable sunscreen from them.