Traveling to a foreign country can be stressful, especially if it's your first time. Everything seems so different from home. Language barriers and even currency exchange rates might intimidate you.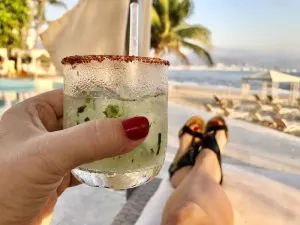 Things will most likely be different from your previous trips. You won't be under familiar conditions anymore, and you'll have to adapt. But the good news is, you'll grasp the city and get acclimated to the local customs soon enough. You need to know where to start and completely change your mindset when traveling to Mexico.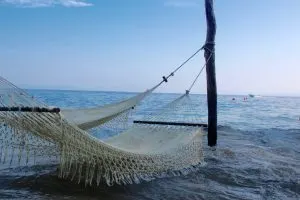 ---
What's in this post:
hide
Travel Tips For Puerto Vallarta
For A Safe & Fun Trip
---
---
Puerto Vallarta is a world-class Mexican beach destination in the state of Jalisco, Mexico. There are so many unique and enjoyable activities to do here. This Puerto Vallarta has it all, from lying on a secret beach to ziplining through the forest to tacos. They have it all!
If you enjoy outdoor activities, Puerto Vallarta is a great destination. Because Banderas Bay surrounds the city, there are several water activities and entertaining day visits to adjacent islands like the Marietas islands. It's also one of the best sites in Mexico to see whales.
There are also fantastic hiking paths with the Sierra Madre Mountains, witnessing its amazing rock formations. The warm climate and year-round sunshine make Puerto Vallarta a great place.
Take these best travel tips into consideration when traveling to Puerto Vallarta for a fun and safe trip.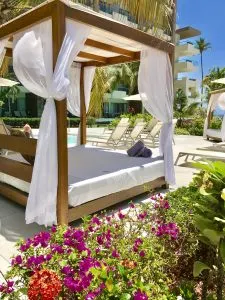 Plan Ahead
Planning a trip is a lot of fun, but it can also be stressful. It's easy to get overwhelmed with all the different things you have to do and consider.
Research the area beforehand to know what's available in restaurants, bars, clubs, and other attractions. When you arrive at your destination, you won't have any trouble finding something interesting to do or see.
Make sure the place you're staying is safe for tourists. You don't want to get robbed or hurt while staying in a dangerous neighborhood, so make sure it's safe before booking a room there.
If you're traveling to a new place and don't know where to stay, it's best to book a hotel room in advance. Many hotels offer last-minute deals on the day of arrival. There are also times when you can find terrific deals if you book early.
Check out some travel websites or Facebook groups if you plan to stay at a hotel for a little bit longer. In Puerto Vallarta, there are many hotel zones to choose from. You'll discover an inclusive resort or an LGBTQ+ friendly hotel. Also, there are hotels that can save you from extra costs like hotel Mousai.
Stay in the city's heart if you want to be in the five de Diciembre, El Centro, or Zona Romantica neighborhoods. This neighborhood is where the famous actors Elizabeth Taylor and Richard Burton stayed.
Be Prepared
If you plan a trip to Puerto Vallarta, Mexico, you need to be prepared. This is especially true if it is your first time visiting this amazing city.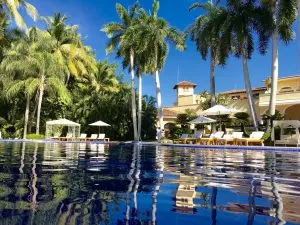 It's easy to forget some of the best things you may need when on vacation, and many things can be purchased while in this magic town.
If you have never been to Puerto Vallarta before, here are some things that you may want to make sure that you have packed before leaving home:
Documents: First and foremost, make sure you have all the documents you need.
This includes passports and visas if required in your case. You may also want to check the requirements for any other countries you will visit during your trip like the privacy policy in Mexico. Also, don't forget to bring a Puerto Vallarta map.
Sunscreen and insect repellent: The sun in Puerto Vallarta is strong, and the heat can be intense. Make sure that you pack plenty of sunscreen and bug spray. Sunscreen is essential on beaches like Playa Los Muertos, which boasts clubs, bars, street food vendors, beachfront massages, and more.
A waterproof camera: If you plan to go snorkeling or swimming during your visit, make sure that you have a waterproof camera. This is to capture all of those special moments under the sea. For the best diving experience, you can go to Los Arcos National Marine Park.
Cash: Make sure you have enough money for your trip. You may need to tip people who provide services for you, such as taxi drivers and waiters at restaurants. Local currency exchange booths in the airport and hotels will change American dollars into Mexican pesos.
Cell Phone: When walking down the cobblestone streets and passing by street performers, put your phone or other tempting electronics away. Also, don't leave them alone at the beach. To avoid pickpockets, you might want to invest in some pickpocket-proof clothing. Change your sim card once you get to Puerto Villarta so that you can easily contact your tour guide for help.
Check Out the Weather Forecast Beforehand
Puerto Vallarta has two seasons: the rainy season (May to October) and the dry season (November to April).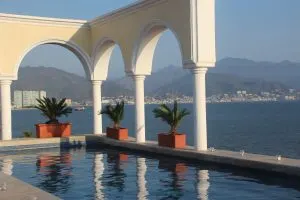 You should check the weather forecast before you go. It is a popular tourist destination, and it can be bustling during the winter months. Make sure that you know the best time when visiting to prepare accordingly!
If you are traveling with small children or pets, you may not want to go on a day that is too hot as they may get sunburned.
When checking out the weather forecast in Puerto Vallarta, you need to make sure that you check out the temperature and humidity levels and any rain or wind forecast.
If there is going to be a lot of sun and heat, then it is best to avoid going during those times when it will be the hottest. You also need to look at whether there are any warnings for hurricanes or typhoons coming into the area to avoid going if this happens.
The best thing about checking out the weather forecast before traveling is that if you do find that some terrible storms are coming through, this will allow you time to change your plans if necessary. You will not worry about making last-minute changes.
Learn Some Spanish Words Before You Arrive
Start learning Spanish before traveling to Puerto Vallarta. It is essential to know some basic Spanish words. It is your way to communicate with locals and understand their culture better.
This also makes locals more welcoming towards tourists as they can communicate better with them when they speak their language fluently.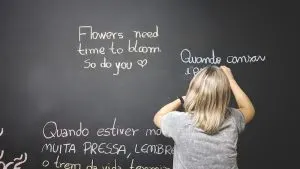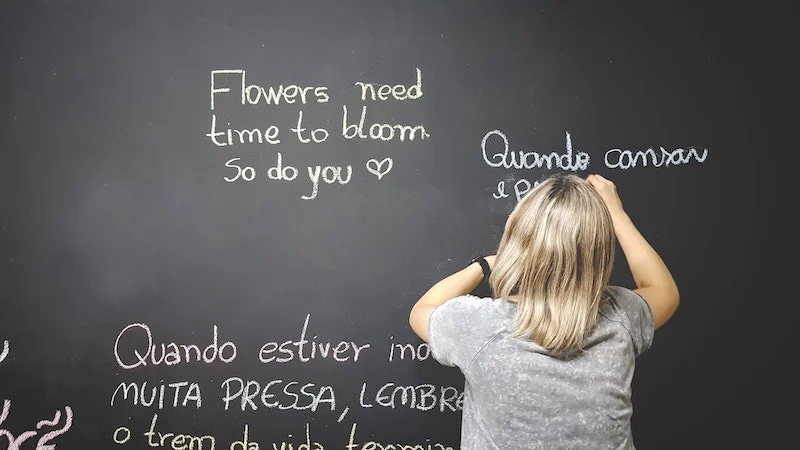 It's easy to learn some basic Spanish words before you arrive in Puerto Vallarta because many free resources are available online. This is a great way for you to start learning.
If you need a quick refresher course before your trip, check out these five Spanish words that will help make your journey easier:
1. Hola (hello)
2. Buenos días (good morning)
3. Adiós (goodbye)
4. Gracias (thank you)
5. Por favor (please)
If you are going to Puerto Vallarta, you need to be prepared to drive around the city significantly. If you are not familiar with the place, it may be challenging to find your way around.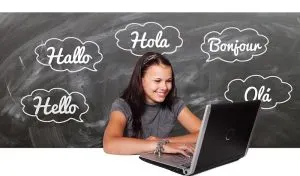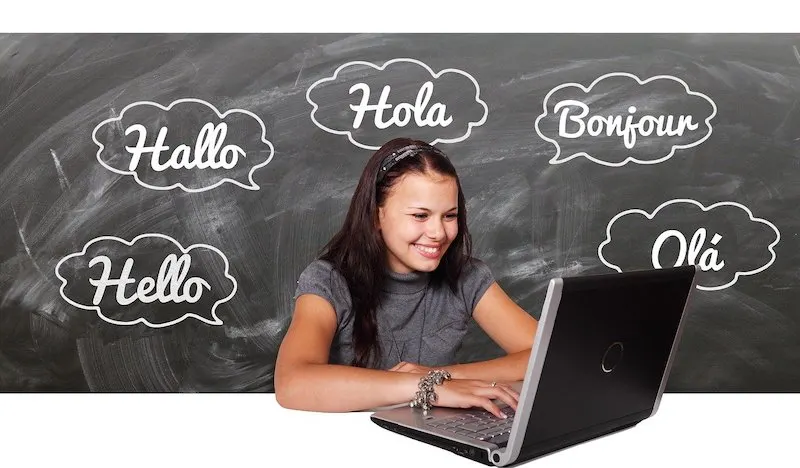 When you learn basic Spanish words, you will avoid miscommunication with the drivers. Water taxis are another option if you want to drive around Puerto Vallarta. These provide access to the southside's beautiful sandy beaches.
These usually leave from the Playa de Los Muertos pier. They stop at other major beach resorts, including Playa de las Animas, Quimixto, and Yelapa. Between 10 a.m. and 4:30 p.m., they leave every hour.
Get a Travel Insurance
If you're traveling outside of the United States, getting travel insurance is a good idea. This can cover your medical expenses if you get sick or injured while on vacation. Also, check whether your health insurance will cover any medical costs incurred in another country.
Travel insurance can be a lifesaver, especially when traveling to a foreign country. If you get sick or injured while traveling, the cost of treatment can be very high and even exceed what your health insurance covers.
The insurance company will pay the medical bills and other expenses for any emergency. Also, when something happens while away from home, this can be very costly and stressful.
You need to get travel insurance because it covers any costs associated with canceling or changing your trip. This includes things like lost luggage or canceling your trip due to illness or injury. It also covers missed flights or delays if there were no faults.
You can also get yourself out of trouble if your passport gets lost or stolen. We highly recommend that you get one before traveling to Puerto Vallarta.
All of these things covered by the insurance policy will make life much easier for you when traveling abroad for business or pleasure trips.
Know Which Day do You Prefer to Travel
Puerto Vallarta Day Travel
The city of Puerto Vallarta is an ideal base for day visits to nearby attractions. Sayulita and San Pancho are two new beach villages in Mexico. Both are popular among surfers. Sayulita is known for its nightlife. Whereas San Pancho is more laid-back.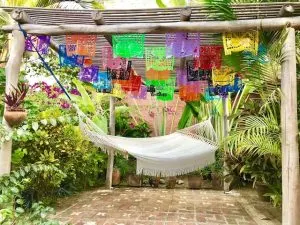 You may take a taxi boat to numerous hidden beaches and small communities from Boca de Tomatlán to Las Animas Beach. You can also enjoy a cruise ship while sunbathing. Another thing to do is to have a free walking tour where you can visit many cultural attractions. If you have senior citizens with you, take them to a nice world-class spa. This is a good way for them to relax while on a day trip.
You can visit La Cruz de Huanacaxtle. It is a small village on the highway between Sayulita and Barra de Navidad. It has fine views from its hilltop vantage point. You can enjoy a spectacular view of the sunset over the Pacific Ocean.
If you are an art lover, Puerto Vallarta offers several art galleries in the downtown area with your tour guides.
Puerto Vallarta Night Travel
Puerto Vallarta is an excellent destination for nightlife. The city has everything from beach clubs to rooftop bars and restaurants playing nightly live music. It's a fun place for people who love to party.
El Colibri is one of Puerto Vallarta's most incredible cocktail bars and nightclubs. Also, Los Muertos Brewing for locally made beer, and Bar Morelos for an all-night dance party, are all worth a visit.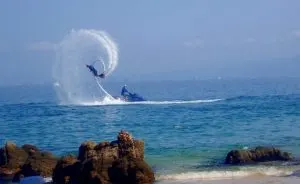 The city's beaches, including Las Caletas and Los Muertos Beach, are pristine white sand that stretches out into the ocean for miles. There are also plenty of bars to sit down with an ice-cold beer while listening to live music and watching people dance around. There are more fun things to do in Mexico's nightlife.
Frequently asked questions
What is the location of Puerto Vallarta?
Puerto Vallarta is located in the state of Jalisco on Mexico's Pacific Coast. Some 200 miles west of Guadalajara, the country's second-largest city. Between the Bay of Banderas and the Sierra Madre Mountains is the city.
Puerto Vallarta has become one of the most popular tourist destinations in Mexico. The city has over 400,000 people. And receives more than 2 million visitors per year.
Puerto Vallarta has beautiful beaches and impressive nightlife, and many other attractions. It is also known for its wide variety of seafood dishes prepared by locals using fresh ingredients from local farms and fisheries.
Puerto Vallarta is a major vacation destination for both Mexicans and international travelers. Its natural beauty attracts visitors from all over the world. All enjoy its breathtaking beaches, tropical climate, and vibrant nightlife. Also excellent resorts, and fine dining options.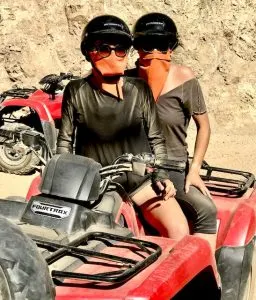 What is the best way to get to Puerto Vallarta?
Puerto Vallarta has an international airport with daily flights to several destinations across North America. Direct flights are available from several popular US destinations. Including Atlanta, Chicago, Houston, and San Francisco.
Various international airlines fly there, including American Airlines, Delta, and Southwest. The airport has many daily flights to major cities in the United States, Canada, Mexico, and Central America.
Puerto Vallarta International Airport is one of the busiest airports on the Mexican west coast, with over 6 million passengers per year. It's also one of the most modern airports in Mexico, with plenty of shopping, restaurants, and services available day or night.
Is it safe for families to visit Puerto Vallarta?
Puerto Vallarta, Mexico, is a popular tourist destination for families and couples. It is a safe location with a low crime rate. The beaches are clean, and the weather is beautiful.
Puerto Vallarta has a lot to offer, including great restaurants and shopping centers. Many water activities are available. Such as snorkeling, diving, and fishing.
Most visitors to Puerto Vallarta come to experience the amazing beaches located along this coastline. The beaches are beautiful, with clear blue water and white sand in this coastal city.
You can spend hours swimming in the warm ocean water or just relaxing under one of the many palm trees. There is also plenty of shopping available if you want something other than sunbathing during your vacation.
Is transportation safe in Puerto Vallarta?
Puerto Vallarta is a safe place to visit, and the local transportation system is very convenient. It is recommended that visitors take advantage of the bus system and taxi cabs.
The bus service in Puerto Vallarta is reasonably good. The buses are air-conditioned, but they do not run on schedule. They are also less expensive than taxis and are easy to find at each terminal throughout the city.
Taxis are also available throughout the city. However, they may not be as readily available as buses. Visitors should always ask for a taxi by its official name, "radio taxi" or "taxi de Turismo," to know exactly what type of vehicle they will be riding in when taking a taxi ride in Puerto Vallarta.
Is Puerto Vallarta's food safe?
Whether Puerto Vallarta's food is safe has been on the minds of many tourists and travelers to Mexico since the news broke about the tainted meat scandal.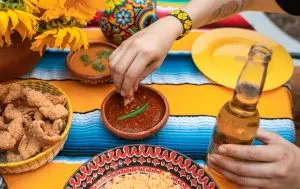 The truth is that it's perfectly safe to eat in Puerto Vallarta and the rest of Mexico. You can enjoy delicious meals without worrying about contracting any illness from your food or drink.
Vallarta food tours let you experience one of the best restaurants in Mexico. Enjoy a delicious meal and learn about this beautiful country's history, culture, and traditions.
What are the best beaches near Puerto Vallarta?
Puerto Vallarta is Mexico's most popular beach destination, but it's not the only one. There are many other beautiful beaches out there, just as convenient to visit.
Here are some of the perfect beach destinations near Puerto Vallarta:
Cabo Corrientes: This beach is known as the "Gateway to the Pacific" because you'll find boats departing for Isla Partida and other nearby islands. It's also one of the best places to go swimming or snorkeling.
Mismaloya Beach: This is one of the most popular beaches in Puerto Vallarta, but it's also relatively small and crowded. If you want to enjoy some peace while still being close enough to town, Mismaloya is the right place for you.
Marina Los Muertos: If you're looking for a more wild experience, this beach has plenty of rocks, cliffs, caves, and wildlife for visitors who aren't afraid of getting their feet wet!
Punta Mita Beach: Punta Mita is a small beach town that was once a fishing village. Today it's become a popular destination for vacationers and celebrities alike. The city is home to many hotels and resorts, but none are like La Ventanilla del Mar. This became an ideal place for travelers like you.
Marietas Islands: This is a beautiful place to visit in Puerto Vallarta, Mexico. It's just a short boat ride from the city or about 15 minutes. There are no hotels or restaurants on the islands, and it's not very commercialized.
The main island has some ruins from an ancient Mayan settlement. Other smaller islands have beaches and snorkeling spots. You can go here if you are on your spring break. There are so many cool things that you can do on this nature preserve island.
Bucerias Beach: This is also one of the few beaches in the area that isn't dominated by hotels and resorts. It feels more like a traditional Mexican beach town than a tourist final destination. This is the perfect place for you and your family for a vacation.
The main attraction in Bucerias is its white sand beach with warm water and gentle waves — perfect for swimming or snorkeling. The water here is calm enough for children but strong enough for experienced surfers.
Banderas Bay: Banderas Bay is one of the most beautiful beaches near Puerto Vallarta. It is a long crescent-shaped beach with soft sand and turquoise water. The beach is backed by palm trees and coconut palms, which give it a tropical feel.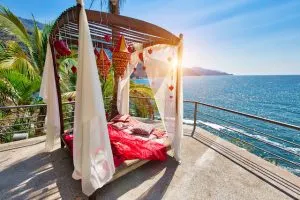 Many local restaurants and hotels on the beach offer food, drinks, and activities. Things such as kayaking, paddle boarding, and snorkeling. You can really have your Vallarta adventure in this place.
Malecon Beach: The beach is located on the Pacific Ocean shoreline of Banderas Bay, just north of downtown Puerto Vallarta, Mexico. The beach itself stretches for over 2 miles, making it one of the longest beaches in Puerto Vallarta.
Malecon Beach is a popular tourist destination with many hotels and resorts located along its length. Several restaurants and bars lining the beachfront offer both indoor and outdoor seating options.
Here are some safety tips on the things you must not do in Puerto Vallarta, Mexico
There are many things that you should do in Puerto Vallarta, Mexico. However, there are also some things that you should not do in this beautiful city. If you want to have a great time in Puerto Vallarta, you must know what not to do.
Don't swim too far out on the beach
If you want to enjoy swimming in Puerto Vallarta, staying in the shallow waters near the shoreline is advised. The water is quite deep in some places, and you might get caught in a rip current if you go out too far.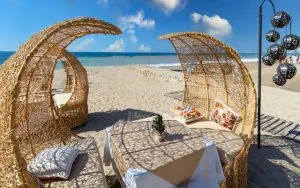 Another thing that you should avoid is going out on a boat tour with a guide without knowing what to expect. If you go out on boats with no safety equipment or life jackets, you could get into serious trouble with the ocean.
Avoid appearing overly touristy or excessively rich
Puerto Vallarta is a popular vacation spot in the Mexican Riviera. The city's population nearly doubles during the high season, and it's not uncommon to see crowds of tourists on the beach and in the shops.
If you're planning on staying in Puerto Vallarta, make sure not to flaunt your wealth or show up with lots of luggage. This could attract unwanted attention from thieves and gangs that work in organized crime groups.
If you want to avoid being robbed, be careful about your appearance. You may want to dress like a local, but don't go overboard! If you're too touristy, you may become a target for thieves, who will try to steal your money and valuables. It's best to wear casual clothes that aren't too flashy but don't look like they came from a thrift store.
Carry the least amount of cash and valuables
The biggest mistake tourists make in Puerto Vallarta is carrying large sums of money and expensive jewelry. This is because the city center has a high rate of pickpocketing and robberies. There are tons of thieves on the streets who will take advantage of your naivety or perceived wealth.
There are many options for paying for things with your credit card and debit card. The best option is to use a travel money card preloaded with the currency of the country you are visiting. This way, you will not have to carry around any cash, and you will be protected if your cards get lost or stolen.
Puerto Vallarta is a beautiful city, but it also has its share of crime. The best way to stay safe is to avoid carrying cash or valuables with you. This is one of the most common practices that travelers must possess.
Don't stroll around with your phone in your hand
You may be tempted to bring your cellphone with you during your vacation, but don't.
The police in Puerto Vallarta says it's the number one item stolen from tourists, and there are many stories of tourists who lost their phones or had them stolen.
It's best to leave your phone in your room or somewhere safe while you're out and about. If you must take it with you, keep it hidden and use it only for emergencies.