The 8 Best Honeymoon Resorts in Mexico of 2022
Mexico is one of the best honeymoon destinations with good reason. From beautiful beaches to a vibrant nightlife, not to mention five-star all-inclusive hotels, what's not to like about this country? In fact, this is the perfect place for newlyweds to start as there is nothing here but fun and first-class service everywhere you go.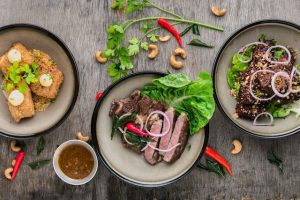 Aside from that, Mexico is known for its rich cultural heritage which can be seen in its colonial buildings. Also, there are dozens of ancient Mayan ruins here that are worth adding to your honeymoon trip. Of course, what better way to indulge yourself on your trip here than by sampling authentic Mexican cuisine?
That said, everything starts with finding the best resorts to stay in for your honeymoon trip to Mexico. Would you like to be in the heart of the action in Mexico? Or do you prefer to stay in an idyllic location? Are you the type of couple who prefers the outdoor? Perhaps you want to be closer to the beach? With so many options to choose from, it is hard to narrow down your list. If you want to make headway with your planning, there are some spots that you should highlight in your list.
Top Mexico Honeymoon Resorts You Should Consider
Are you looking for the best places to stay in Mexico for your honeymoon? With dozens of beautiful places to choose from, it is sometimes difficult to make a choice. That said, here's a roundup of popular honeymoon destinations that you can consider for your romantic getaway.
Cancun
Cancun is one of the popular destinations in Mexico. This is not surprising since it has long stretches of white-sand beaches and turquoise waters. Rest and relax under the shade of the palm trees or go on a boat tour to go dolphin watching, snorkeling, or scuba diving. Make sure that you add the underwater museum to your honeymoon itinerary as it is a must-see. You and your partner will be mesmerized by the underwater world here.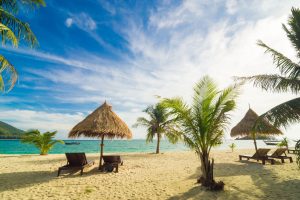 While you are here, you can book a stay at the Marriott Cancun Resort. In fact, choose the Ultimate Romance Getaway package. Not only does it include an exquisite room for you and your partner, but it also comes with a couples massage and a bottle of champagne. Aside from that, one of the luxury hotels to stay in is the Paradisus Cancun Resort. Check their "romance" packages like the Passion Package. It includes a rose petal turndown service, breakfast in bed, and a private dinner under the stars.
Punta Mita
Do you want to get away from the crowd on your honeymoon? Book a stay in Punta Mita. This is an exclusive beachside village that boasts a gated community. Here you will find luxury resorts, private villas, and stunning homes owned by celebrities. You can just lay back in your cabana while watching humpback whales breach the waters at the Banderas Bay. Aside from that, you can take a plunge at the infinity pools in the resort that you are staying in or have delicious food served in your room. This is your time here and you will not be disappointed with the views and the service.
Among the best spots to stay here is W Punta De Mita under Marriott. You can have jungle and ocean views from your suite here. In addition, the hotel has a spa and a white sand beach adjacent to it.
Tulum
This impressive seaside town is another option to consider for your Mexico honeymoon destination. Its natural beauty is comprised of beaches filled with powdery white sand set against the crystal-clear waters of the Caribbean Sea. Aside from lounging under the palm trees by the beach, you can also book a day trip to the Tulum Ruins. It is a good idea to head here early in the day. This way, you can swim in the cenote nearby minus the crowd.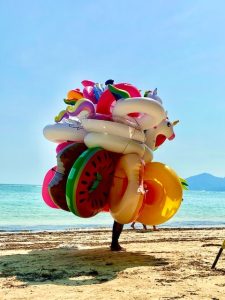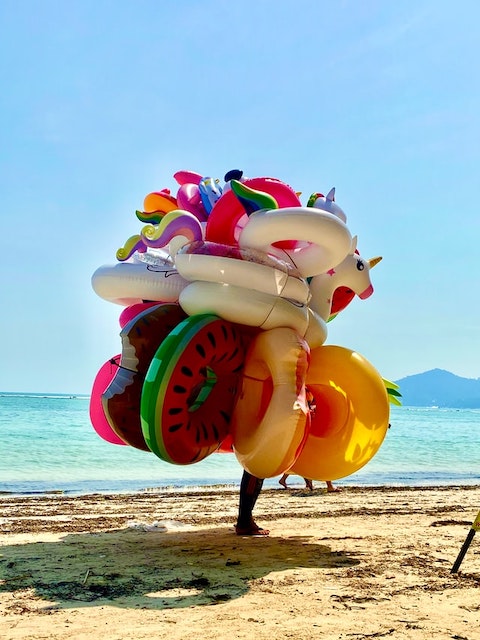 In terms of luxurious resorts, there are two options to choose from. First is the Maria del Mar which is an adults-only inclusive resort that has its own private beach. It only has nine suites to choose from which means you are sure of privacy. Second is the Mi Amor Hotel which offers plush rooms and suites plus yoga and spa facilities. You are sure to be pampered throughout your stay here.
Playa del Carmen
If you are the kind of couple who want a lavish romantic trip, then this is the perfect spot for you. Here you can hop on a vintage-inspired boat that will take you around the gorgeous green lagoon. Aside from that, nature lovers will enjoy exploring this beach town with its endless white sandy beaches and emerald waters. Not only that but there are plenty of Instagrammable spots here too to document your honeymoon trip. Check out Chichen Itza which is the most popular ruin here.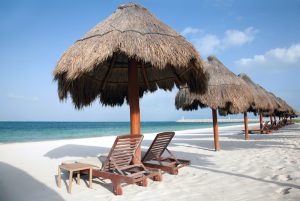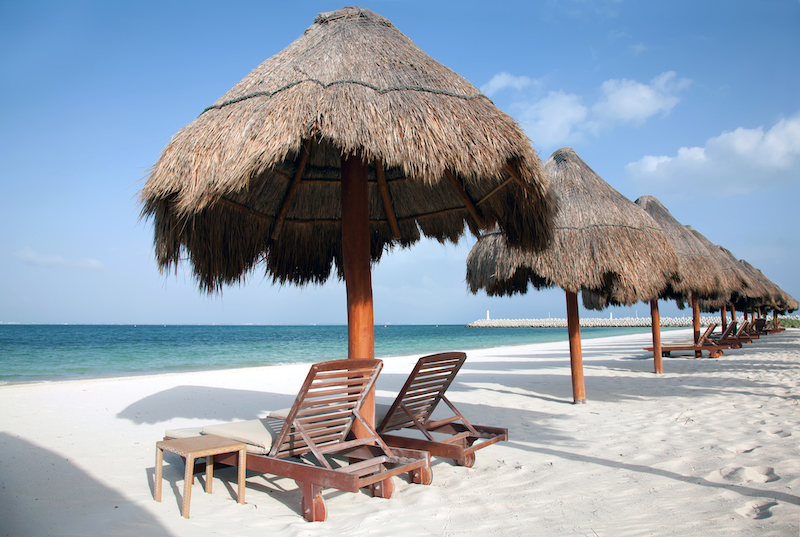 The good news is that aside from the idyllic stops in Playa del Carmen, there are beautiful hotels to stay in here too. Some have private plunge pools as well as luxurious suites to stay in. One option to consider is the Rosewood Mayakoba which lies between a lush mangrove forest and the sea. If you are looking for dining options, then check Agave Azul which is a restaurant on-site. They do serve fresh seafood and international cuisine here. For sure, you'll fall in love with this little slice of paradise for sure.
San Jose del Cabo
San Jose del Cabo is the quieter version of Cabo San Lucas which lies on the southern tip of the Baja Peninsula. In fact, you can go and renew your vows at the Iglesia San Jose. This is an impressive 18th-century church that stands here today. Aside from that, you can also go snorkeling on Baja Bay too to see the marine life here. Just like with any other areas in Los Cabos, there are plenty of water sports to do here. Think parasailing or a glass-bottom-boat riding. In addition, you can explore the colonial town on foot to marvel at the impressive buildings. After, you can make your way to the nightclubs nearby for some drinking and dancing to live music.
Meanwhile, one of the romantic honeymoon destinations here is the Paridus Los Cabos. Take advantage of their "Royal Service" where you will have a personal butler attend to your needs. Aside from that, you will have access to a private pool and exclusive dining at one of their high-end restaurants. You can also stay in Waldorf Astoria Los Cabos Pedregal.
Puerto Vallarta
Any married couple who wants to go on a romantic vacation should consider Puerto Vallarta. In fact, the cobblestone streets and white-stucco buildings decorated with colorful flowers are worth exploring here. You can set sail to Mexico's Pacific Coast to explore its stunning waters or head to the coves for some peace and quiet. Couples can rent a car to get around this beach town and surrounding areas with ease. In fact, you can visit the artsy boardwalk and check out the galleries and boutiques here.
On a good note, if you are looking for a hotel that has a romantic setting, book a room at CasaMagna Marriott Resort & Spa. What better place than in this hotel that overlooks the Sierra Madre Mountains and Bay of Banderas? With modern amenities to enjoy and easy access to tourist hotspots, this is a great place to go on a romantic trip with your loved one.
Isla Holbox
The small island of Isla Holbox in the Yucatan Peninsula is another destination for couples. It is a cars-free island that you can explore on foot. Enjoy the pristine white sand beaches and turquoise waters while watching the sunset. Aside from that, you can also go snorkeling with sea turtles and other marine life.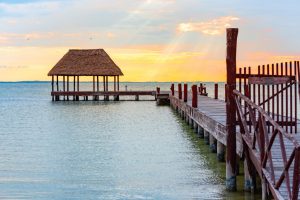 You can stay at the Hotel Holbox Dream which is just a few steps away from the beach. The guest rooms are comfy and spacious, with friendly staff on hand. On the other hand, if you are willing to spend extra money on your stay here, then book a private bungalow at Villas Flamingos. While you are here, ask for their romantic package which will include a customized private dinner by the beach. Isla Holbox is not that hard to reach from Cancun, Riviera Maya, or from Merida. There are public transportations available as well as boats that will take you to this quaint Caribbean island.
Isla Mujeres
Isla Mujeres has been drawing plenty of attention among honeymooners in recent years. This is not surprising since the island is home to whale sharks. Aside from that, crystal clear waters are ideal for water activities like swimming, snorkeling, and sailing to name a few.
Spend your long days at the Isla Mujeres Palace which is a couples-only resort. Here you will find luxurious suites that you can call home in the next few days. Among the amenities that they offer are spa treatments, candlelit dinners, and private terraces with hot tubs.
Bonus Honeymoon Destinations
The Yucatán Peninsula is home to a tropical forest, pristine beaches, and turquoise waters. Aside from that, it is a good starting point for honeymooners to find more attractions nearby. Among these are:
San Miguel de Allende
This UNESCO World Heritage Site is a must-see for couples because of its rich history. Explore the colonial structures and indulge in authentic Mexican cuisine here. In fact, there are restaurants that are inside ancient structures which add to their overall charm. If you want to stay here for a few days, the boutique hotel of Casa de Sierra Nevada is a good choice.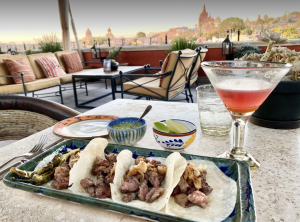 Oaxaca
The small town of Oaxaca is ideal for couples who want to immerse themselves in the local culture. For example, you and your loved one can check El Zocalo. On the other hand, if you are into hiking then head to the Sierra Norte highlands. Aside from that, there is the Hierve el Agua too which is known for its rock formations. You can also enjoy horse riding on the beach. If you are wondering where to stay, then head to Casa Oaxaca. What you'll love about this place is that it is an 18th-century mansion that has been converted into a boutique hotel.
Todos Santos
Another destination that you should consider is Todos Santos which is near Los Cabos. Here you will find incredible food, quaint old town, and beautiful beaches too. In fact, this is the single city that has near-perfect weather, amazing food, as well as friendly locals. The best place to stay is Hotel San Cristobal which is perfect for couples. Book their presidential suite for a unique experience.
Mexico City
Couples from the West Coasts like Los Angeles and San Diego will be pleased to know that there are direct flights to Mexico. Even those who are in New Orleans can head to this city easily. What makes this a great destination for couples is that there are plenty of activities to do here. From eating ice cream to grabbing a cup of coffee to having a romantic dinner for two. While you are here, you can stay in Gran Hotel Ciudad de Mexico.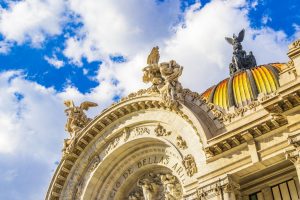 Cozumel
Meanwhile, Cozumel is known for its powder-white beaches and stunning views. What's great about this island is that there are two sides to it. The east side is ideal for couples who want some peace during their trip, while the west is where the nightlife is all about. In fact, you can book a stay at the Presidente Intercontinental Cozumel Resort and Spa. It has tennis courts, access to a private beach, and a large pool too.
Wrapping Up Best Honeymoon Resorts in Mexico
The best time to head to Mexico is during the shoulder season, especially if you want a laid-back vacation with your loved one. This means that you will need to time your travel between late January and February and October and November. On a good note, there are special events happening in Mexico during these months so you will have more reason to explore.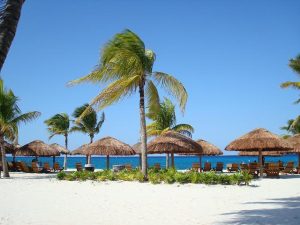 Of course, Mexico is a great destination regardless of the time of year. You just need to decide what you want in your romantic vacation so you can choose the best month for your visit. As for the hotels, the ones mentioned above are just a handful of places where you will find honeymoon resorts. There are more to choose from depending on which town you want to visit.
It doesn't matter if you are looking for cheap hotels or all-inclusive ones, Mexico has everything you need for your honeymoon vacation.