Are you planning your Tulum vacation? For sure, you are wondering what to wear on your beach trip, right? This small beach town just south of Cancun along the Riviera Maya exudes that boho-chic vibe to it. That said, you're probably thinking of what to add to your packing list. If this is the case, then you have come to the right place because you'll get some pretty good ideas here. Plus FOLLOW THAT DREAM!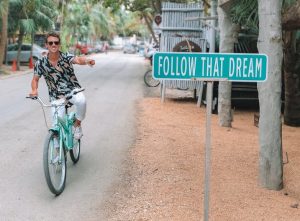 ---
What's in this post:
hide
What to Wear in Tulum!
---
---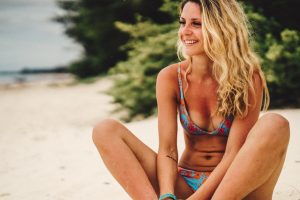 In this Tulum travel guide, you will get an idea of the proper attire to wear in this beach town. Of course, this is a Tulum post which means that the outfits here are for this laid-back beach destination. You can tweak it to match your personal style if you like. In fact, you can add fun colors to your wardrobe to make a statement. Just have fun!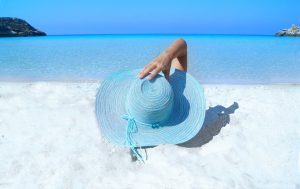 What to Add to Your Tulum Packing List
The good news is that there is no specific dress code to follow in Tulum Mexico. However, you will notice that guests coming in from the hip beach town tend to wear boho-inspired clothes. This is not unusual as this type of fashion is suitable for the tropical climate here. That said, let's check the Tulum outfit ideas below.
One Piece Bathing Suits, Bikinis, Swimming Trunks
No beach vacation will be complete without packing your bathing suit. It's always a good idea to bring 2 to 3 swimwear with you depending on how long you will be staying. The best part is that they can double up as a bodysuit which means less clothing to bring. You can pair your one-piece swimsuits with your shorts and you're ready for another day of exploring in Tulum.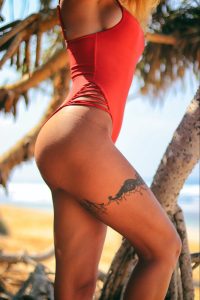 Men should pack a few pairs of swimming trunks in their backpacks. Not only are they perfect for any beach destination, but they will take up less space in your bag too. Also, you can mix and match them with t-shirts for when you are out exploring Tulum.
Beach Shorts
Since Tulum is a tropical destination, you don't want to bring clothes that will make you sweat buckets. In fact, you should opt for lightweight outfits especially when you are going on tours. Bring 2 to 3 pairs of beach shorts as they let you move easily while keeping your legs cool too. A pair of denim shorts will be comfortable to wear when going beach hopping or when exploring the cobblestone streets of Tulum.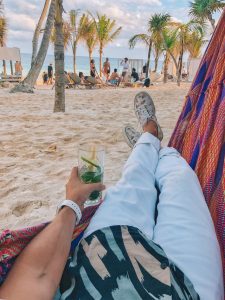 In addition, you can wear your shorts with tank tops, sleeveless tops, or cutouts. Jean shorts are versatile since you can wear sneakers, sandals, or flip-flops with them easily. You will not ruin your overall fashion if that is what you are worried about.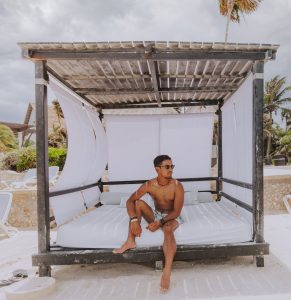 Bohemian Sarong and Blanket
One of the essential items that you should add to your packing list is a bohemian sarong. It can be used as a cover-all, skirt, or even a blanket! In fact, this is a highly versatile piece that should be part of any beach trip that you are planning to take. After all, it has multiple functions and it will not need much room in your bag. Or of course, you can buy one!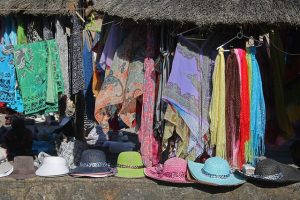 Dresses
Long, flowy maxi dresses are perfect for your Mexico travel as they are comfortable and stylish at the same time. In fact, with the tropical humidity of a beach town, wearing flowing and breathable fabric is the best way to keep cool and comfy. With Tulum opting for a more natural look, clothing in nude or natural tones can work. But don't worry, Mexico is known to be a lively and colorful country so you can add bursts of colors to your wardrobe.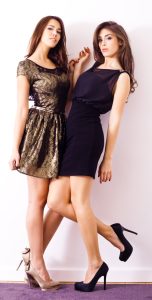 Aside from that, dresses are not that heavy so you will be spared the additional cost of checking in your bag. Tight dresses may work fine as long as they are made from cotton or you can save them for the nightlife on the island. Meanwhile, flowy skirts are another option to consider in Tulum. You can wear them if you are going to eat in restaurants that have a dress code. Kin Toh is one example that requires its patrons to wear something appropriate for the culinary experience that awaits them.
Flip Flops and Shoes
Strappy sandals and flip flops are in when it comes to footwear in Tulum. They are perfect for your boho-chic look and for the beach too. If you will be spending most of your time exploring the beaches and cenotes, then you will need at least 2 to 3 pairs of shoes. You can also pack your wet shoes for areas that are slippery. On the other hand, if you will go hiking, you will need a sturdy pair of hiking shoes for that.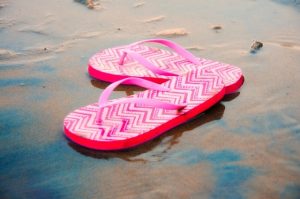 Should you bring high heels? It is not a good idea, really. After all, Tulum is not as developed as Cancun or Playa del Carmen. In addition, most hotels will have a beach road on which you can walk on bare feet. That said, leave your heels back home and just stick with mule sandals, and flip-flops as much as possible.
Straw Hat
Meanwhile, you should add a straw or sun hat to your list of things to bring on your Tulum trip. This is perfect for sun protection, especially when you are out exploring the Mayan Ruins nearby. Although the ruins here are not as famous as Chichen Itza, they are still amazing to look at.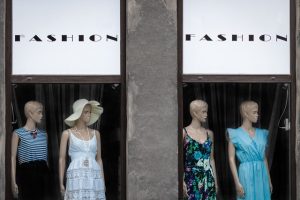 In fact, this is a great item to have since you will have your personal sun cover, especially during the summer months. Also, it can protect your head from the little rain that falls from time to time. You can wear your long hair in a bun and plop your hat on your head and you are good to go.
Accessories
Your get-up will not be complete without the appropriate accessories. Among these are a pair of sunglasses to cut the glare. Also, you might want to bring a beach bag to store your essentials.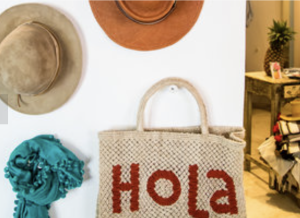 Skip wearing your pricey jewelry while traveling as they can attract unwanted attention. There are cheaper options though if you want to complete your boho look. Think wrist bangles and chandelier earrings.
Light Jacket
Always bring a light jacket with you when heading to Tulum. After all, the temperatures can drop at night. This means that it can get chilly, especially near the beach. Save the windbreaker for colder climates.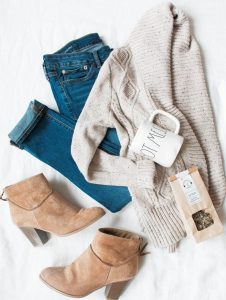 A light jacket should be enough to minimize the cold while you explore the town at night. Aside from that, you can also bring long sleeves tops too for guys. You can wear them when dining out.
Beach Essentials
Aside from your wardrobe, there are other items that you need to pack as well. For starters, you will need a dry bag to store all your wet clothes. This is perfect for those who will be heading to the beaches of Tulum. You just store your wet clothes in the bag and it will not damage the rest of your belongings.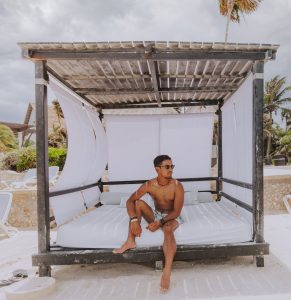 In addition, bring your lip balm with you. The high humidity levels or the heat during the dry season can leave your lips parched. Moisturizing them from time to time can keep your lips plump.
Of course, don't forget to pack your mosquito repellent too. It is useful during the rainy season when there is high humidity. In fact, if you are planning on visiting the archeological sites in Tulum, you will need to apply this lotion beforehand. This will help keep the pesky mosquitos and other insects at bay.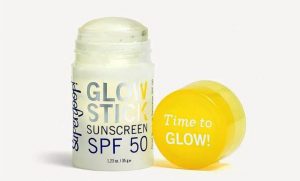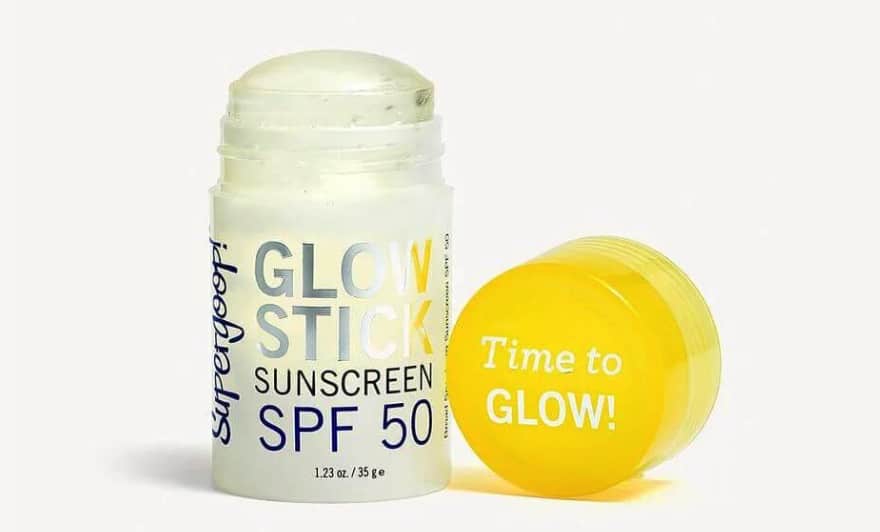 Sunscreen is useful in protecting your skin against the harsh sun. However, make sure that you wear one that is reef-friendly. If you are going to go snorkeling or diving, you will need to wear sunscreen that is safe in the water or don't wear one. The locals are quite strict about what you can use in the waters.
General Tips for Your Tulum Outfits
Tulum lies in the state of Quintana Roo in the Yucatan Peninsula. It is a fast-growing tourist destination with its laid-back vibe and best beaches. Not only that, there are other attractions nearby too. Among these are the Tulum ruins and cenotes.
Since you are thinking of what to bring on your Tulum trip, consider your vacation style first. Ask yourself what kinds of clothing you are most comfortable in. Aside from that, you should also think of what you will be doing during your stay. For example, if the duration of your trip will be spent doing water activities, then the Tulum style to go for should be more into swimsuits and coverups.
On the other hand, if you will be going on day trips, then you might want to add some shorts, skirts, or dresses to your packing cubes. Aside from that, you should also consider your resort wear as well as clothing for the nicer restaurants in the town. Keep in mind that some restaurants will want you to dress smart casual in their stores.
When is the Best Time to Travel to Tulum?
Although Tulum is a year-round destination in Mexico, the high season starts from January to March. April to June have higher average daytime temperatures. You might want to apply more sunscreen because of the intense sun.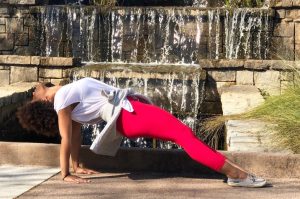 Meanwhile, July to October fall under the hurricane season. Expect rainy days during these months with the heaviest happening during September. Also, the humid weather can take a toll on some people. This is why you will need to consider wearing light and airy clothing here. On a good note, the rates are cheaper.
The best time of year to visit Tulum is from November to December. You will need to go here early for the best deals. The winter months will bring more tourists to Tulum.
What to Wear in Tulum
The great thing about Tulum is that it has a lot to offer its guests. In fact, it is one of the best places to visit in Mexico if you are eager to hit the beach. The best thing about this beach town is that it has that laid-back vibe ideal for a boho-chic fashion. In fact, the right place to find the best outfits for this joint is this blog post.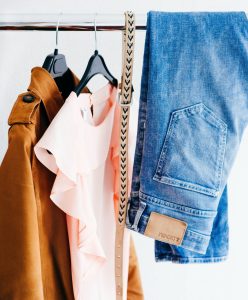 If you are looking for a great option to wear in Tulum, think flowy and breezy outfits. They don't take up much space in your bag. Also, you don't have to worry about any extra cost since they are lightweight. The only way to really enjoy this beach town is to spend several days here. Just make sure that you bring your credit card to buy your travel insurance. This way, you will have ample protection while wandering the town.