Cozumel, Mexico, is a famous island off the coast of the Yucatan Peninsula. It is the most populous island in the Mexican Caribbean. The residents are zealous defenders of their traditions as the legacy of the great Mayan culture. It's a popular vacation destination for both American and European tourists. Having a wide range of activities makes it hard to choose which one to visit.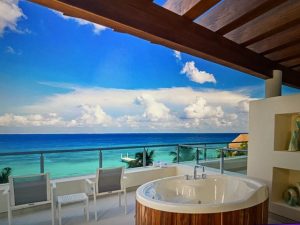 ---
What's in this post:
hide
Cozumel Parks!
---
---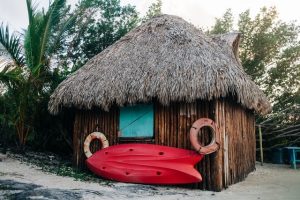 Cozumel is a beautiful stretch of land filled with great parks that one could visit during their stay on the island. Each park has something different to show. The destination makes it an appealing spot for tourists.
Each beautiful park of Cozumel is visited regularly as well. They are very family-friendly and have a lot to offer for every age group. You can also get Cozumel Park coupons and great discounts with your family.
Xcaret and Xel Ha are two of the most popular, with over 2 million visitors each year. All of the parks listed are on the mainland Riviera Maya. You will need to take the ferry, except for Chankanaab Park. It is located on the island and is the largest one, great for snorkeling from the beach.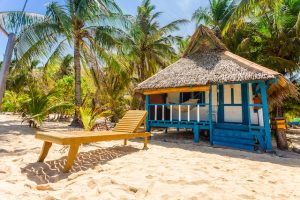 This article will give you a list of the best Cozumel national parks in Mexico that you should visit if given a chance.
#1 Punta Sur Ecological Park
Punta Sur Park in Cozumel is at the southern tip of the island. And is part of the Parque Punta Sur. It is a natural state reserve covering over 1,000 hectares. This is also home to a diverse range of flora, fauna, and lagoon systems.
The park is an ideal location for nature lovers. With its white-sand beaches, turquoise waters, and many sea fan gardens that stretch the length of the reef. Entering Punta Sur transports you to a natural paradise teeming with birds and animals. Many of which are endemic to the island.
There's also a scenic tower to see crocodiles in their natural habitat. You can also visit a museum lighthouse with a breathtaking view. Punta Sur is an ecological reserve that is home to plenty of wildlife.
This incredible nature preserves animals such as iguanas, herons, sea turtles, manatees, and crocodiles. The surrounding coral reefs are home to colorful tropical fish. You can visit Punta Sur, which is open Monday to Saturday from 9 a.m. to 4 p.m.
#2 Xel-Ha Park
Xel Ha Park features the world's premier natural aquarium carved by nature centuries ago. The enchanting lagoon is an authentic taste of paradise. You can unwind by lying on a hammock under the palm trees. And have plenty of shade near the beach area.
The park offers many activities for visitors of all ages. Snorkeling and swimming are popular activities in Xel-Ha Park, but there is much more to do! Visitors can swim with dolphins. You can tour the mangrove forest and its botanical gardens with an experienced tour guide.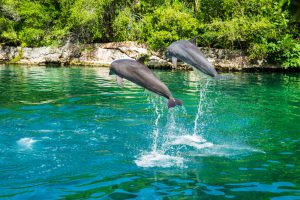 They will tell you about flora and fauna in this delicate ecosystem. The area has been inhabited for thousands of years. It was first settled by the Mayans, who considered it sacred land. Xel Ha means "blue water" in Mayan.
It was used as a hiding place for pirates who were evading the Spanish conquistadors in more recent times. Today, Xel Ha is one of Mexico's most popular tourist destinations. It attracts people worldwide with its natural beauty. And its cultural history of Mexico.
#3 Chankanaab Park
Chankanaab Nature Park is part of the Marine National Park of Cozumel. The name word Chankanaab is derived from a Mayan word that means "little sea," This refers to the Chankanaab natural lagoon. It caters to the entire family so you could spend all day here. The park has a long beach, with warm water and soft white sand.
A reef in front of the beautiful beach attracts fish, making it great for snorkeling. The reef system also protects the beach from waves during storms. This makes it safe to swim during rough weather.
The park has a Chankanaab lagoon with a sandy bottom. This is where you can wear snorkel gear and swim with dolphins and manatees. There are also smaller freshwater pools with tropical fish and other marine life for those who don't want to get their feet wet.
In addition to dolphin encounters, Chankanaab National Park offers snorkeling tours. They also offer kayaking tours and more for those who want to explore Cozumel's marine life up close and personal! You need to experience the jaw-dropping Chankanaab beach adventure park in Cozumel.
#4 Cozumel Museum
If you want to learn more about Cozumel's history, go to this fantastic museum in downtown San Miguel. Which was completely renovated in 2019. The Museo de la Isla de Cozumel (Cozumel Island Museum), a former luxury hotel, features 11 interactive exhibits.
This ranges from the island's ecosystems to local development and conservation issues. All the way to ancient Mayan and Spanish colonial artifacts. The museum's main galleries also depict Cozumel's more recent history. With exhibits on the island's cultural and economic development in the twentieth century.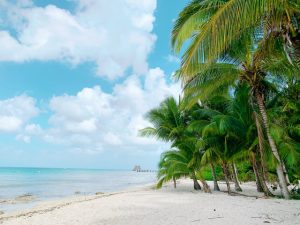 The museum's primary goal is to protect and preserve its cultural heritage. Today, it serves as an essential educational resource for visitors who want to learn more about Cozumel's origins, development, and local customs.
The museum is a protected area in Cozumel with a general admission fee of $11 for those visitors aged four and up. Children aged three and under are free.
#5 Discover Mexico Park
Discover Mexico Park is a popular tourist attraction that is not part of the Cozumel park system. It features models, videos, and interactive experiences such as chocolate and tequila tasting. They are dedicated to giving you the best Cozumel activity experience possible.
This tour will allow you to learn more about Mexican culture. While enjoying a delicious meal at one of their restaurants. You'll also have a great chance to explore some of the historical sites in Cozumel. The tour takes you through some of the essential parts of Mexico's history. This includes discovering America by Christopher Columbus and the Spanish conquest of Mexico.
Discover Mexico Park gives special offers tours throughout the day with multiple departures each day. The tours are in English, Spanish, or both languages. Everyone can enjoy their time at this unique attraction on Cozumel Island.
#6 Xcaret Park Cozumel
Playa del Carmen is one of Mexico's most popular vacation destinations. And Xcaret Park is a huge reason. The park is a unique and diverse attraction that anyone can enjoy. There are incredible sea lions shows and recreational activities for every age group.
You're sure to enjoy yourself no matter who you go with. The park is filled with water features such as cenotes (underground rivers), beaches, and swimming pools. Visitors can swim with dolphins. Or even go snorkeling in their underground rivers. There are also opportunities to ride horses through the lush jungle. You can also explore the area on a horseback riding tour.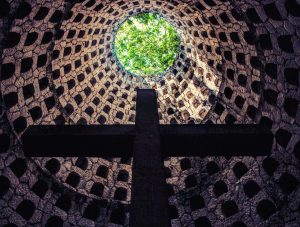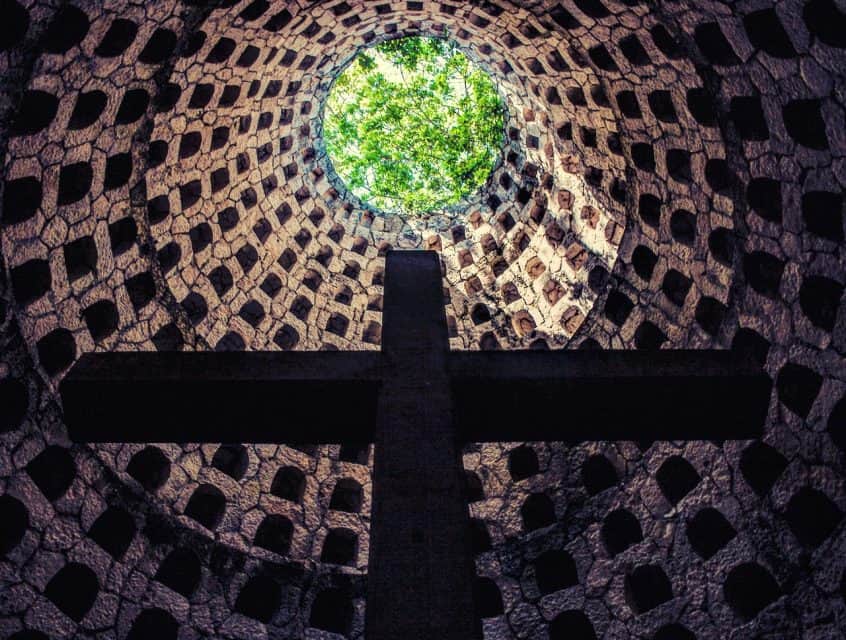 The Xcaret at Night show is one of the most popular shows in Playa del Carmen, and it's no wonder why! This show features amazing music, dancing, fireworks, gymnastics, and acrobatics. All set against a beautiful backdrop of the Caribbean Sea.
Try snorkeling with dolphins if you're looking for something more relaxing than this high-energy show! The activity allows visitors to interact with these intelligent mammals. This is while exploring the underwater world of Xcaret's lagoon.
#7 San Gervasio
The archaeological zones of "San Gervasio" is a well-studied prehistoric settlement on Cozumel Island. It was named after the former "San Gervasio" ranch.
The area comprises six architectural sets and other isolated temples connected by white roads known as "sacbés." They are fascinating. They also provide insight into how the Mayans developed their religious and daily life activities. Archaeologists have been able to identify two distinct periods of occupation at San Gervasio.
The first dates are from 500 BC to AD 200, and the second from AD 300 to 900. The first period is the Mayan civilization's pre-classic period. This was when the Mayans were still developing their culture and religion.
The second period is marked by the rise of the Toltec Empire in Central America. This affected San Gervasio and other groups on Cozumel Island. San Gervasio was one of the most important sacred centers during this period.
It was a pilgrimage site for worshiping "Ixchel," goddess of fertility. She was also considered the goddess of midwives. Who assisted in childbirth. She created medicine for curing diseases. Things such as malaria and meningitis.
#8 Playa El Cielo
Playa El Cielo is the perfect place to enjoy a relaxing vacation with your family. The beach has white sand and turquoise waters. With some of the most beautiful things in Mexico. It is also surrounded by impressive cliffs and mountains. Making it a spectacular sight.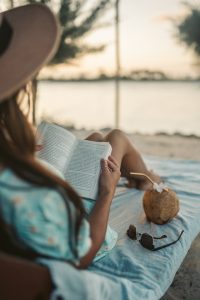 The water here is shallow, making it great for children and people who are not very good swimmers. The beach is pretty tiny, so there is not much room for sunbathing or laying out on the sand. But there are plenty of places to lounge under shady trees and hammocks. All the while relaxing on your vacation.
You can also have snorkel equipment rentals at Playa El Cielo. You can walk up the road to Playa de Los Muertos, where there are more options for fun things to do in Puerto Vallarta!
#9 Playa Mia Grand Beach Park
In the Caribbean, few places can match the beauty of Cozumel. The island is a tropical paradise with white sand beaches and crystal-clear waters. There are plenty of activities to keep you busy while in town, including scuba diving and snorkeling.
Bring your beach towel and head to Playa Mia Grand Beach Park if you're looking for something more relaxing. Playa Mia Grand Beach Park in Cozumel, Mexico, is a great place to spend the day. The beach is beautiful, the water is clear, and plenty of facilities.
Playa Mia Grand Beach Park has a wide variety of activities for all ages. It has a playground for children and volleyball nets for adults. Also, beach chairs and umbrellas are available for rent at the beachfront kiosk. There are plenty of restaurants and shops inside the complex. Live music shows are performed every night.
One thing that makes this location unique is that it offers accommodations within walking distance of the beachfront area. If you want to stay close but not too close, this is the ideal place!
#10 Playa Mezcalitos
Playa Mezcalitos is the best beach in Cozumel, Mexico. It's on the island's south side and has white sand and clear water. The beach is not crowded at all, so it's great. There are plenty of chairs and umbrellas to rent. And there are vendors who sell good food and drinks right on the beach. The water here is very calm and shallow, so it's perfect for kids.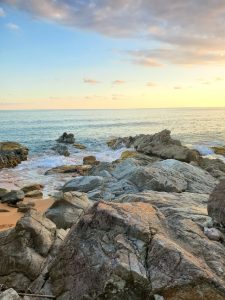 It's also a great place to snorkel. You can dive into an area where many fish hide amongst the coral reef surrounding this part of Playa Mezcalitos. You need to come here early in the morning before it gets too hot out. This is because it gets scorching during midday hours due to its location near the equator (which means no shade).
#11 Palancar Reef
The Palancar Reef is southwest of Cozumel's island and is ideal for diving and snorkeling. The site includes coral reefs that have been rehabilitated due to overfishing. The site is now well-known for diving, and there is a bronze statue of Christ beneath the calm waters.
The reef offers diving tours to the area and snorkeling excursions to see the underwater statues. Snorkelers can swim with sea turtles, dolphins, manta rays, and sharks. Divers will enjoy exploring ancient Mayan ruins and sunken ships on the seafloor.
The Caribbean waters of Cozumel are home to various marine life. Whale sharks are large animals that can grow up to 40 feet long! They are gentle giants who feed on plankton. Then they krill by filtering them through their gills as they swim through the water column. Their mouths were open wide, enough for you to glide through!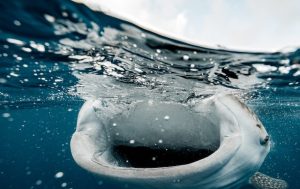 #12 Playa Palancar Cozumel Beach Club
The best thing about Playa Palancar is that it has the feel of a private beach. It is quieter than most beaches on Cozumel and offers a wide range of activities and a tranquil setting.
This spectacular place will let you order a Margarita and have a tequila tasting. The seafood is also delicious here. Try the ceviche, a seafood dish marinated in citrus juice with chili. Or the fillet with garlic sauce and a grilled fish with garlic.
You can rent or have your snorkeling gear, swim from the beach, or take a snorkeling tour from nearby reefs or "el Cielo" beach. There is a wide variety of water activities on the beach, such as kayaking by the sea, paddle boarding, or taking a parachute tour.
Palancar Beach Club offers several spacious rooms with ocean views or garden views with private bathrooms and air conditioning. All have king-size beds or two twin beds and offer amenities such as wireless internet access (free), satellite TV, a minibar, and a safety deposit box. They also have two junior suites with king-size beds, living room areas with sofa beds, and full kitchenettes.
#13 Dolphinaris Cozumel
The Dolphinaris Cozumel is one of the island's famous main attractions. They offer a dolphin discovery experience for a fun-filled water activity. This is a must-see for cruisers and a great place to take kids. Feeding, petting, and swimming with dolphins are all part of their packages.
The Dolphinarium offers two different programs: Exclusive Encounter and Interactive Experience. The Exclusive Encounter is designed for families or small groups.
They want to spend more time with their dolphin friends without being disturbed by other people. It's an intimate experience where you get to know how a dolphin swims and interacts with them more personally.
The Interactive Experience is geared toward groups who want to share the experience with others. This is while getting as close as possible to these beautiful sea creatures. You'll have the opportunity to feed them and play with them in their natural habitat! You get to have a dolphin experience in Dolphinaris Cozumel.
#14 Rio Lagartos Preserve
Travel away from the hustle and bustle of cruise ships and beach clubs to Rio Lagartos. It is a pristine wilderness preserve where flamingos outnumber people. Rio Lagartos is home to 375 different bird species as well as countless other animals.
It is truly an ecological tour wonderland. A photographic safari unlike any other in the world. This one-of-a-kind expedition is appropriate for people of all ages and fitness levels. Warm up your camera lens at this unique location where you'll get an up-close view of African wild dogs and white-faced capuchins.
These animals are often seen at their most playful moments playing with each other or enjoying a good meal. And don't forget about the birds! Flamingos thrive in these wetlands. Mainly because they love eating shrimp from the lagoon's salty waters.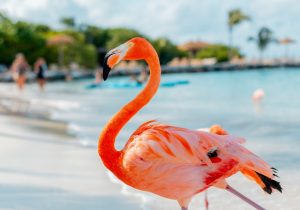 The best way to enjoy everything that Rio Lagartos has to offer is by taking a guided tour through the wetlands on foot or by boat. You can see all kinds of animals on this adventure including crocodiles and manatees. Which are virtually extinct in other parts of Mexico due to habitat loss.
#15 Sian Ka'an Biosphere
Sian Ka'an is a unique and diverse ecosystem that is located along the Yucatan Peninsula on Mexico's Gulf coast. The reserve encompasses 1.6 million acres of land and water, making it the largest protected area in all of Latin America.
Sian Ka'an is also home to over 100 different species of mammals and nearly 350 different species of birds. Manatees, dolphins, jaguars, ocelots, crocodiles, and several species of sea turtles can be found here. Sian Ka'an is a true naturalist's dream.
But Sian Ka'an isn't just another nature preserve; it has become a major tourist destination as well. There are several resorts along its shores that offer visitors a chance to experience this incredible environment while staying at some of the world's most luxurious hotels.

How to get to Cozumel?
Cozumel Island is located 12 miles off the coast of Playa del Carmen in Mexico's Yucatán Peninsula's Riviera Maya strip. When looking for how to get to Cozumel, there are three options: flying, taking a public ferry, or boarding a cruise ship. If you're staying in Cancun or Playa del Carmen, flying will be your best bet since it takes less than an hour from the airport to reach Cozumel.
However, suppose you stay somewhere else on the Riviera Maya, like Tulum or Akumal. In that case, flying may not be your great option because it will take two hours to arrive at Cozumel's Aeropuerto Internacional de Cozumel (CZM).
BY FLIGHT:
An international airport is conveniently located on the northern end of Cozumel Island. It has daily flights available for both domestic and international travelers. It takes about ten minutes to drive from Cozumel International Airport to the city center.
BY FERRY:
The public ferry from Playa del Carmen to Cozumel. Depending on the sea conditions, it takes 45 minutes to an hour and is the most popular route for visitors heading to the island.
BY CRUISE SHIP:
A cruise ship is another option for getting to Cozumel. Cozumel Island is home to dozens of cruise ships every week, especially during the peak season of December to February. Cruise ship passengers can choose Royal Caribbean, Norwegian Cruise Line, Celebrity Cruises, Carnival Cruise Line, and many other major cruise lines, including Cozumel Island, on their itineraries.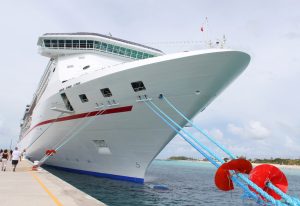 Where to stay in Cozumel?
There are hundreds of places to stay in Cozumel. So, we've narrowed it down to a few of the best places to stay in Cozumel to suit the needs of luxury travelers, budget backpackers, and everyone in between.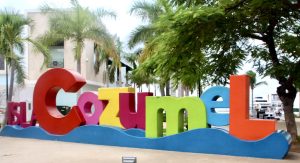 Luxury Hotel: Fiesta Americana Cozumel
This epic 5-star all-inclusive resort in Cozumel provides world-class service!
A private beach, outdoor pool, restaurant and bar, spa center, and ocean views are available. Choose from a King Room, Double Room, or Master Suite.
They include a flat-screen TV, free wifi, air conditioning, a private bathroom, a balcony, and sea views. This Cozumel resort also has water sports facilities and car rental. The ideal location for couples, traveling friends, and families.
Mid-Range Hotel: Hotel Boutique Vista del Mar
This 3-star hotel is one of the best mid-range options in Cozumel. Hotel Boutique Vista del Mar is located right on the oceanfront in the heart of town.
It offers King and Double Rooms with free wifi, air conditioning, a minibar, balconies, private bathrooms, and stunning sea views. This property also has a swimming pool, and all guests receive a continental breakfast. It is a great choice for couples, families, and traveling friends.
Budget Hotel: Hostel Tropico 20º
Hostel Tropico 20º is a budget-friendly hotel where you can stay in Cozumel and get amazing deals. It is located near the center of town and has a great view of the water.
Hostel Tropico 20º is located on Calle 23 Sur, about two blocks from the main square in downtown Cozumel. This hostel is right on the water and has a beautiful ocean view. The hostel is very clean and modern and has very friendly staff.
There are separate rooms with lockers available for rent and common areas where you can sit down and relax after exploring Cozumel all day long. The hostel also provides breakfast every morning at no extra cost!
The rooms at Hostel Tropico 20º are small but very comfortable. Each room has two bunk beds with sheets provided by the hostel, so you don't have to worry about bringing your sheets! A shared bathroom is also available for all guests staying at this location.
If you're looking for a place to stay in Cozumel that won't break your budget but still offers plenty of comfort and amenities, this place might be perfect!
Why is Cozumel the best place to Visit?
Cozumel is a small island off the coast of Mexico. It is one of the most popular tourist destinations in the Cozumel is a small island off Mexico's coast. It is one of the world's most tourist hotspots.
The tropical climate and beautiful scenery make it an excellent place for tourists. There are many reasons why Cozumel is such an attractive destination.
The first thing that comes to mind is the weather. The average temperature during the year is between 75 degrees Fahrenheit (24 degrees Celsius) and 80 degrees Fahrenheit (26 degrees Celsius). There may be some rain during winter, but it usually doesn't last long.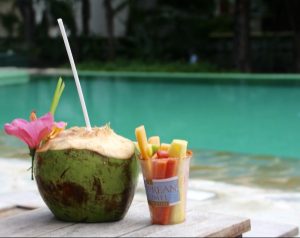 The other reason why Cozumel attracts so many visitors is its rich history and culture. Many museums with artifacts from ancient Mayan civilizations lived on Cozumel thousands of years ago. You can also learn some of the Mayan languages in Cozumel.
This includes El Castillo at Chankanaab National Park and San Gervasio Ruins at San Gervasio Park. There are also several beautiful churches built during Spanish colonial times.