We all need a break now and then, especially in this super hectic world we live in. Travelling is an ideal way to escape everyday life and enjoy much-needed relaxation, away from the hustle and bustle. But where should you go? As you know, not all places can offer you the peace and tranquillity you crave.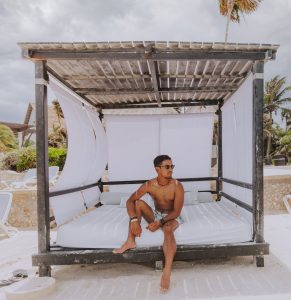 ---
What's in this post:
hide
5 Best Places for a Secluded Break
---
---
So, check out the list below if you need suggestions on where to go for a secluded break.
The Lake District, UK
Visitors from all walks of life would come to the Lake District National Park for its stunning scenery, interesting culture, and rich history. But for those who want to experience the quieter and more relaxing places in the Lake District, you will have plenty of areas to visit. In fact, the Lake District is a great place for those looking to explore lakes, little villages, and beautiful countryside.
The Ennerdale Water, located in the westernmost portion of the Lake District, is one of the less crowded places in the region. The valley has no settlements, and it's part of a re-wilding project known as "Wild Ennerdale". As a result, this place feels more remote and wild and is guaranteed to make you feel relaxed. It has extensive woodland that's a joy to explore if you love to hike.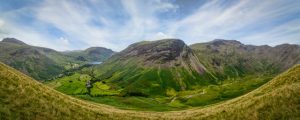 Another place to visit in the Lake District for a relaxing holiday is the Haweswater Reservoir in the valley of Mardale. The valley is more than four miles long and has no settlements, although there's one hotel with a small car park. Conquer the zigzag path known as the Old Corpse Road, which gives you exceptional views across the reservoir.
Tenerife, Spain
Tenerife is a wonderful place to visit if you're looking for some downtime while on holiday in Spain. You will find many quieter places to stay here, such as in Costa Adeje, home to idyllic beaches, luxurious resorts, and excellent dining places. If you want to enjoy some outdoor activities between relaxing, you will have plenty of options to do here, from jet-skiing to windsurfing.
While you might be tempted to spend most of your time at the beautiful beaches of Tenerife, there are many other relaxing activities to enjoy here. If you fancy golfing, you will find several golf courses scattered across the island, which you can visit all year round. For wine lovers, explore the island's top vineyards and indulge in the most delectable wines. Wander around the Flor de Chasna vineyard, witness how wine is produced, and enjoy sampling the different wine varieties that the vineyard produces.

For ultimate relaxation, get yourself pampered at one of the island's most luxurious spas. Enjoy a deep heat mud massage from a qualified masseur and treat yourself to a warm bath. If you want to explore nature, escape to the mountains, and discover the many scenic walking trails. After a day of discovering the outdoors, stay and relax in one of the holiday rentals in Tenerife available all year round.
Lake Garda, Italy
Lake Garda is a must-visit for any trip to northern Italy. It's located between three regions, making it a great base for a day trip to Milan, Venice, and other nearby cities. Yet, it's also a wonderful place for a quiet break since it's home to some cosy bars and restaurants in a beautiful setting, with no hectic party scene, unlike the other major cities in Italy.
The historical centre of Riva del Garda is filled with wonderful sights and attractions to explore, such as the Torre Apponale and Museo Alto Garda. Located in the lake's northern part, it's a great base for trekking the loop trails covering the various routes between the mountains and lakes. It also has plenty of mountain biking trails with varying difficulty and length.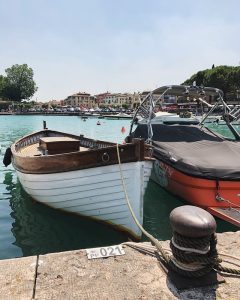 In the southern part of Lake Garda, you'll find Sirmione, a picturesque old town offering plenty of opportunities for relaxation. Here, you can hike through the lakeside trails, soak in the thermal baths, or discover historical sites like the Roman ruins and the 14th Century Scaligero Castle.
The Costwolds, UK
The Cotswolds are home to picturesque villages, making it a great place to visit for countryside breaks, especially for those who love being out in nature. In the Cotswolds, there are plenty of places to enjoy peace and quiet. The villages, which feature charming and quaint characteristics, are also home to cosy pubs and restaurants where you can enjoy traditional English breakfast.
The Cotswolds can make a great base to explore iconic cities like Bristol, Bath, and Oxford. Boasting incredible history, these cities offer plenty of interesting things to explore and are easily accessible by train or car from the Cotswolds. Take your kids with you since the Cotswolds is home to family-friendly parks like the Adam Henson's Cotswold Farm Park and the Cotswolds Wildlife Park.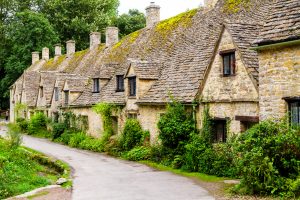 There are many cool places to stay in The Cotswolds, whether travelling alone or with your family and kids. You can stay at country Cotsworlds boutique hotels, luxurious holiday houses, cosy country inns, and contemporary B&Bs.
Parga, Greece
Greece is one of the world's most popular tourist destinations. And while you have probably been to Athens and the famous islands like Mykonos and Santorini, you may have not yet heard about Parga, a charming seaside resort town along the coast of the Epirus region. Parga is much smaller than the other holiday resorts in Greece. It's a beautiful little town with colourful houses and a laidback and quiet atmosphere, perfect for relaxation.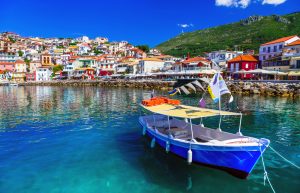 By simply strolling along Parga's beautiful streets, you can feel a sense of relaxation. Its quiet, narrow streets are lined with Orthodox churches and some shops selling handmade soaps and souvenirs. Check out the local bakeries and treat yourself to some delicious pastries!
As you stroll through Parga, don't miss the chance to visit the castle. It sits on a hilltop that divides the port from the Valtos Beach. In fact, you can see the castle's ruins from the beach. The hilltop itself offers stunning views of the town and the bay.