Cancun is a dream destination for travelers who want to get away from the hustle and bustle of city life. This is not surprising since Cancun boasts white-sand beaches, sparkling blue waters, and dozens of amenities to enjoy.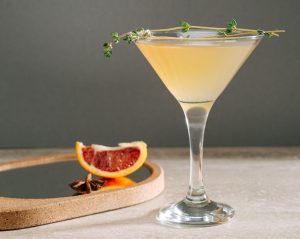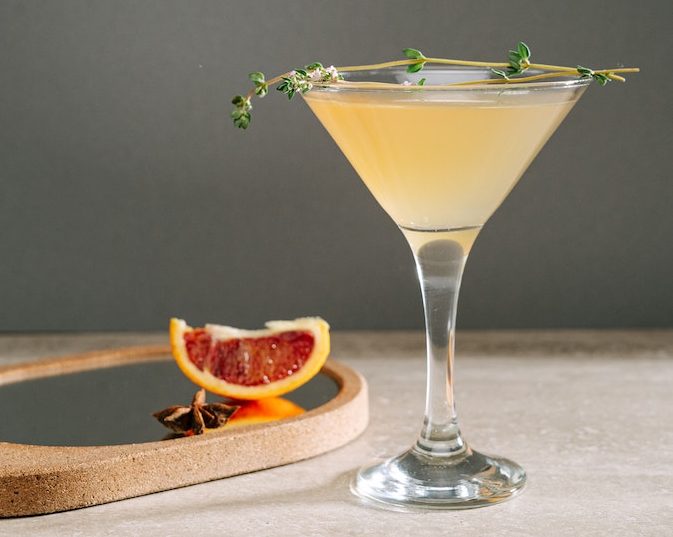 In fact, most tourists book a stay in one of the inclusive resorts in Cancun's Hotel Zone since it is here where all the action is found. With its exciting nightlife, stunning beaches, and tourist attractions, many can't help but splurge on their trip here.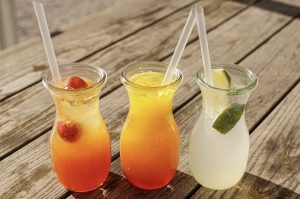 ---
What's in this post:
hide
Top 5 Cancun Vacation Drinks
---
---
In fact, tourists are looking forward to immersing themselves in the local culture in Mexico. After all, not only do they have the best beaches, but they also have the best restaurants and bars too. Aside from that, Cancun nightlife is much talked about in Mexico.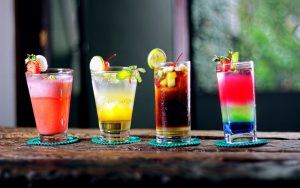 This is why it is not surprising why many want to visit here. And it is not just in the Zona Hotelera where you will find a wide array of bars and restaurants to choose from. In fact, there is more to see in the city of Cancun. All that you have to do is to explore the area and see where your feet will take you.
Best Drinks to Have in Your Cancun Vacation
Cancun is not just about beaches and resorts. It is also known for its unique beverages that are sure to slake your thirst. Since a trip to Cancun means spending a night or two checking out the nightlife, you should also try their Mexican drink. Aside from the usual piña colada, there is a host of drinks that you can sample. In fact, you should add these ones to your list of drinks to order while you are on your Cancun vacation.
Tequila
It doesn't matter where you are in Mexico, tequila is the most popular drink in the country. In fact, there is only one specific region where they make this drink and that is in the western state of Jalisco. Did you know that this alcoholic beverage was named after the city of Tequila? Who would have thought?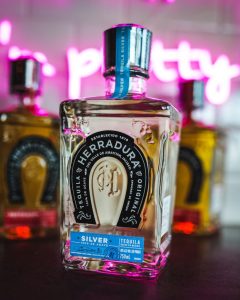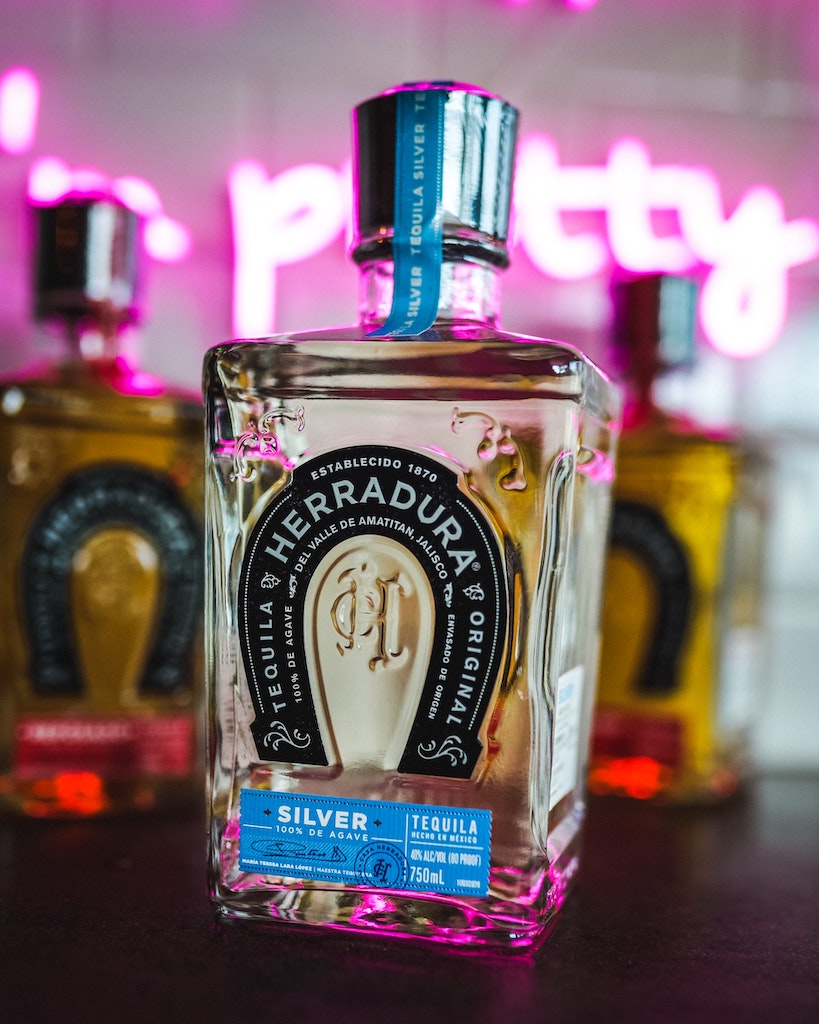 Aside from that, tequila has four types which you should know. These are reposado, blanco, anejo, and extra-anejo. They make this drink by distilling the sugars of the blue agave plant. That said, regardless of whether you are having tequila sunrise, a margarita, or a shot straight up, make sure that you don't miss trying tequila while you are in Cancun.
Paloma
Are you looking for an alcoholic drink that is not only tasty but refreshing too? You are in luck since Paloma is fast becoming a local favorite. In fact, this refreshing drink makes use of tequila Blanco, lime, and grapefruit soda or juice served on the rocks.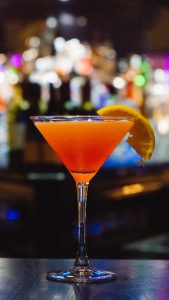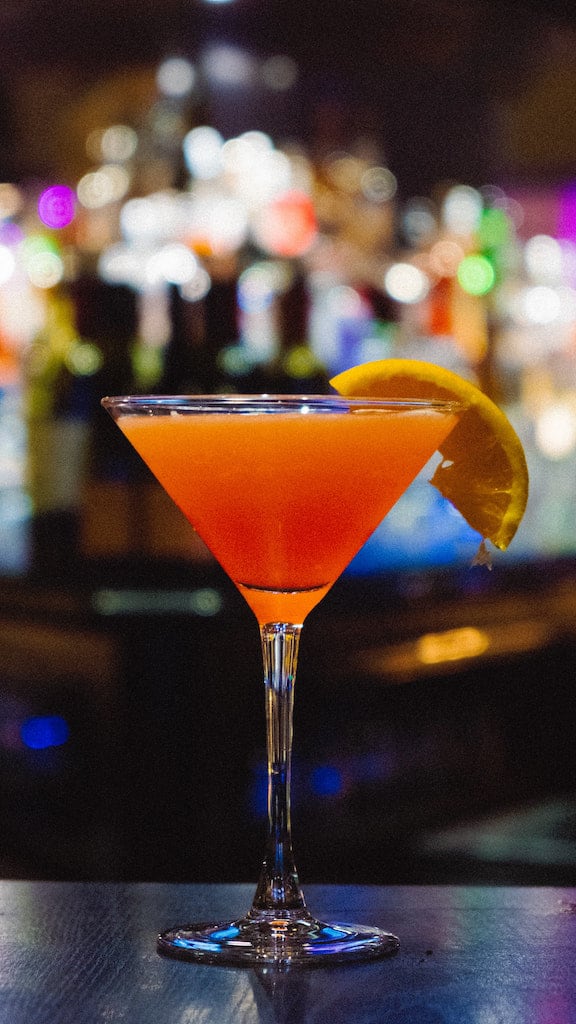 Aside from that, you can pair it with any Mexican dishes too and it will fit right in. For sure, once you taste it, it will be one of your favorite cocktails in Cancun.
Margarita
With tequila being the liquor of choice in Mexico, the Margarita is the cocktail of choice. This is not surprising since this drink is quite versatile. In fact, it makes use of triple sec, tequila, and fresh lime juice and that's it.
You can have it on the rocks or frozen if you like. Aside from that, this simple combination of tequila can have that extra kick too. You can go for the classic, strawberry, or one with the jalapeno flavor. Whatever type of margarita you have in mind, you sure won't be disappointed with it.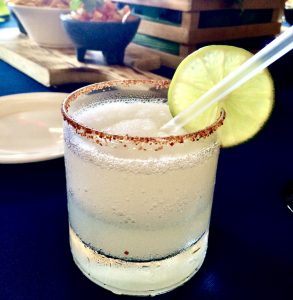 For those who are wondering, yes, it is perfectly safe to drink the ice cubes in your glass. They have been imported from the resorts, hotels, and restaurants. Additionally, they have been filtered to ensure that they are safe to drink. All that you need to do is to sit back, relax, and enjoy your margarita while in Cancun.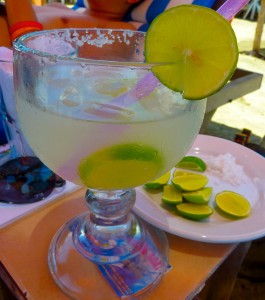 Mezcal
Another popular drink that you can try in Cancun is the Mezcal. It is best known for its smoky flavor that is reminiscent of peaty scotch. In fact, think of Mezcal as the cooler cousin of tequila. What makes it different from tequila is that it can be made using any type of agave plant.
Tequila, on the other hand, only uses blue agave. In fact, Mezcal can be made anywhere in Mexico although it is in Oaxaca where they produce this drink. Regardless of where they make Mezcal, one thing is for sure and that is it is quite popular with locals and tourists alike.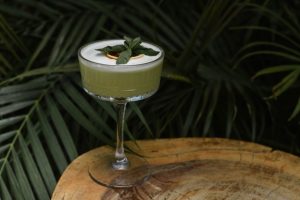 You can have it served in a shot glass or mixed in a cocktail, your choice. Aside from that, if you are an adventurous drinker, then why not order the mezcal with sal de gusano? This is also known as worm salt. If you are looking for a unique drink in Cancun then this is definitely one of them.
Michelada
It's hard to pin down what Michelada really is. Is it another type of beer? Or perhaps a cocktail drink? Or a beer cocktail? Surprisingly, it is a little bit of both. This beer cocktail comes with a few interesting ingredients.
Among these are beer, lime juice, chili, Worcestershire sauce, tomato juice, salt, and soy sauce. Mix all of these ingredients together and pour them into a salt-rimmed shot glass. The unique savory flavor with the extra kick is what makes Michelada a popular choice these days.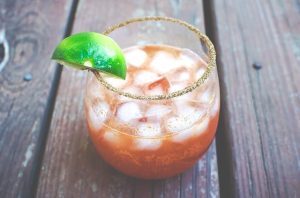 In fact, you might say that this is the Mexican version of the renowned Bloody Mary. This is the perfect drink to start your day or to cure your hangover. No judgment here! After all, people come to Cancun to enjoy the nightlife.
Bonus Beverages to Try in Cancun
Cancun has more to offer in terms of the best beach drinks. In fact, you should also include the following in your list of drinks to try. Here you will find both alcoholic and non-alcoholic drinks that are worth sampling while you are in Cancun.
Beer
One thing that you will like about Cancun is that there is no shortage of beers. In fact, you can start with Dos Equis, Pacifico, Tecate, and Corona. You cannot say that you have been to Mexico and not drink any of their Cerveza. After all, two of the largest beer conglomerates are in the country that is known to produce the best beers in the world.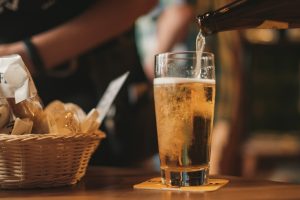 Grab a bottle of Corona as you make your way to the beach or when you lounge by the pool. After all, drinking cold beers is a refreshing way to cool off while enjoying the hot summer sun in Cancun.
Kahlua
You might have a bottle of Kahlua in your refrigerator right now. But did you know that this drink was made in Mexico? This coffee-flavored liquor uses arabica coffee beans grown in Veracruz. Aside from that,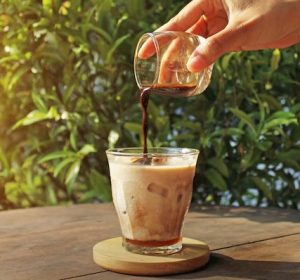 Kahlua serves as the base for many cocktails such as the B-52 and the iconic White Russian. You can order one as an after-drink or just bring a bottle home with you. Kahlua is so popular in Mexico that it has its own day which is on February 27.
Mexican Coke
Most people assume that Coca-Cola is the same around the world. However, once you try one in Mexico, you will find that it tastes different. In fact, some even go as far as telling others that Mexican coke is far better than in the United States.
What makes it taste better is the use of cane sugar instead of high-fructose corn syrup. If you are in doubt, why not order one while you are in Cancun. Let's see if you notice the difference.
Agua Fresca
If you are looking for a refreshing, non-alcoholic drink, this is it. Agua Fresca, or freshwater, is a simple blend of water, fruit, a squeeze of lime, and a bit of sugar. You can opt for the classic strawberry-flavored Agua Fresca or try the more exotic ones. Think Jamaica or tamarindo.
Horchata
Meanwhile, horchata is another example of a non-alcoholic drink that you should try in Cancun. This is a simple drink that is subtly sweet and is best known for its cinnamon flavor. In fact, this is a staple drink in many bars and nightclubs.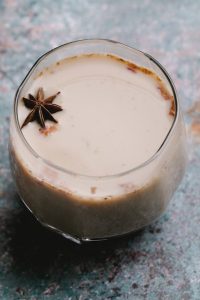 This milky drink's main ingredients are ground almonds, rice, or nuts. Aside from that, you should drink this cold and pair it with tacos al pastor.
Best Bars to Visit in Cancun
Cancun is one of the popular tourist destinations in Mexico. Aside from that, it is also known for having the best nightlife scene in the country. In fact, it doesn't matter if you are in the Hotel Zone or are in downtown Cancun, a bar or a nightclub is just within reach.
Although many have closed their doors because of the pandemic, there are still several options to choose from. The best part is that no matter what kind of vibe you are looking for, you will find the perfect place for you to hang out in Cancun. In fact, below are some of the best nightclubs and bars that you should consider while on a vacation here.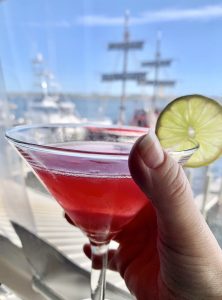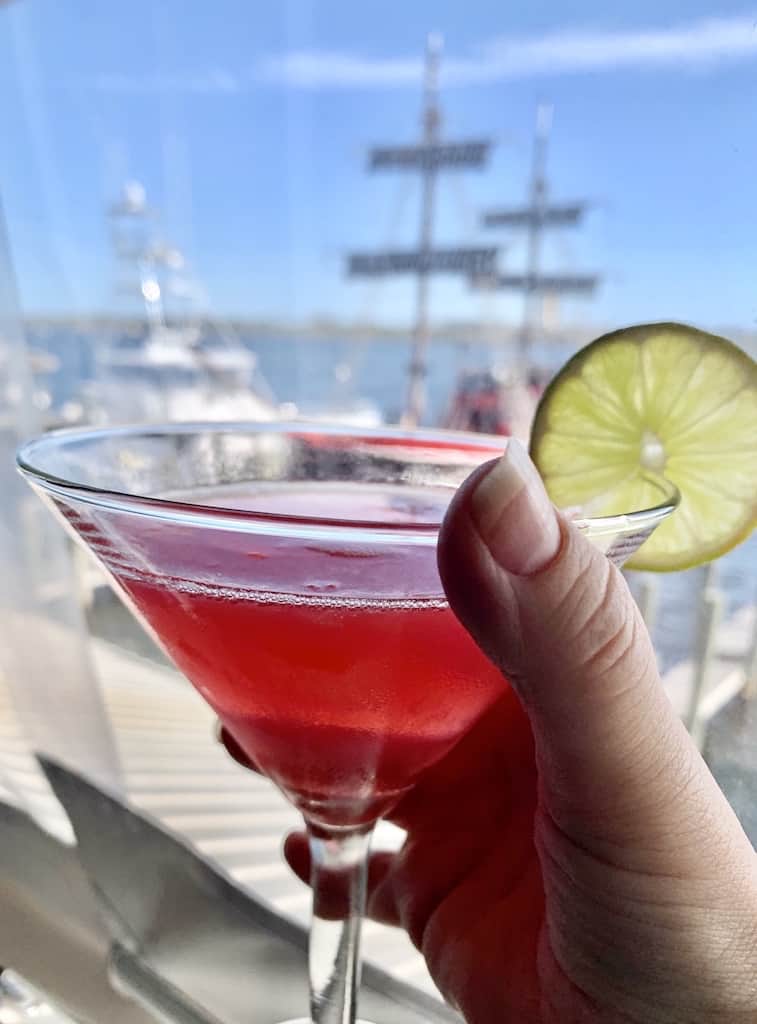 Coco Bongo
This is a notorious nightclub that lies in Playa del Carmen. Although their tickets are expensive, they do come with unlimited domestic drinks. This will run from 10:30 pm up to 3:30 am. It is not surprising why this is one of the best places to head to in Cancun. However, expect long lines in this nightclub as well as several nights of all-out partying.
In fact, this is not your typical laid-back bar and restaurant. This is why, if you prefer a relaxed bar where you can sip your drink while catching up with friends, this is not it. On the other hand, if you are ready to take part in a conga line or listen to celebrity impersonators, then you have found the perfect spot.
Las de Guanatos Toros
Although this bar has multiple outlets in Cancun, the one near the Plaza Toros is where you should head to. Here you will be able to listen to live music or take part in the salsa dance. Aside from that, you can also grab an ice-cold beer while watching sports on their big screens.
This is the perfect spot for sports enthusiasts who want to hang out with their buddies. While you are here, make sure that you try their tortas ahogadas. This is a shredded pork sandwich topped with a whole bunch of onions and sauces. Pair it with a glass of mezcal and you are good to go.
Puerto Juarez Brewery
Cancun nightclubs are fun for sure, but sometimes you just want to get away from the crowd. In fact, there are days when you just want to enjoy your drink and the laid-back vibe of your surroundings. If this is the case, then why not try craft beers instead? A visit to Puerto Juarez Brewery is a great idea if you want to try something new in Cancun.
This brewery lies outside of Cancun. In fact, it is in a fishing village where ferries to Isla Mujeres are available. That said, a trip to this brewery is a great way to cap your day trip to Isla Mujeres. Here you will find craft beers made by batch.
Thanks to its open-air space, you can open a bottle or two to drink with your friends. Take note, however, that this brewery is only open from Thursday to Saturday only.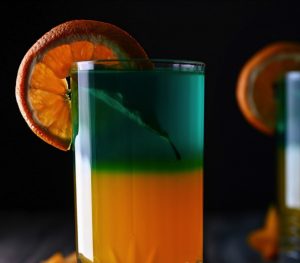 Grand Mambo Café
Break out your dancing shoes and show off your moves on the dance floor at the Grand Mambo Cafe. In fact, this is a great place for those who want to dance the salsa, bachata, or sumbia to name a few. Aside from that, this is the only spot where you can find live salsa music.
The live bands here will break out a salsa tune starting at 11 pm. This spot is more on dancing rather than drinking, but you can order a drink or two here. The best part is that their prices are cheaper compared to others in the Hotel Zone.
Amarula con Acento Tropical
Another hot spot that you can check in Cancun is the Amarula con Acento Tropical. What sets it apart from the others is its eclectic vibe. In fact, the only way for you to identify its entrance is a neon sign over a doorway.
Once you step inside, you will feel like you are in an old Cancun house rather than a trendy bar. Guys can wear long pants and t-shirts while women can dress up to impress if they feel like it.
On a good note, the drinks here are amazing! In fact, their signature drink comes with a surprising twist. Most of their signature drinks come with Mexican ingredients like chili peppers, hibiscus flowers, and regional fruits to name a few.
Visit here during the weekends for their live entertainment. The DJs know how to liven up the place through their custom mixes. Although this may not be your typical Cancun bar, this small spot has its charm that is worth trying out.
Senor Frogs
If you are looking for a good time in Cancun, then make your way to this nightclub. This should be a familiar name already since it has branches in the United States, the Caribbean, and Mexico. The best time to visit this nightclub is on Wednesdays for its foam party. Expect electronic and house music here to help set the mood.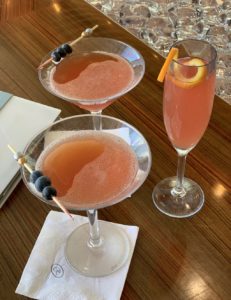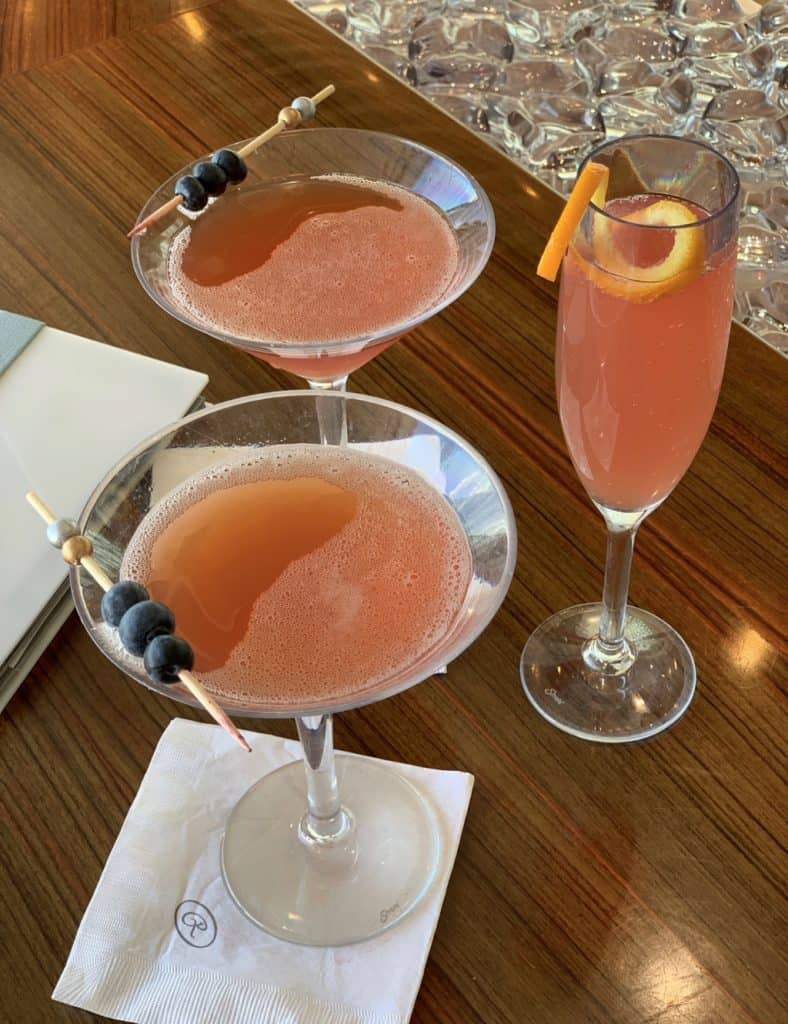 La Vaquita Cancun
La Vaquita, or small cow, lies in Punta Cancun in the Hotel Zone. What's interesting about this nightclub is its use of cow-themed decorations throughout the place. From cow figures to people dressed up in cow outfits, it is one of the interesting spots to visit in Cancun.
In fact, hen parties and guests on their Spring Break frequent this spot. After all, there is plenty of live music, dancing, and craft cocktails to enjoy.
Congo Bar Cancun
Just like in La Vaquita, the Congo Bar allows you to take a peek at what's inside its establishment before paying. Of course, we all know that you will be willing to pay the entrance fee here.
After all, it opens earlier compared to the other bars in the Hotel Zone. You can use this bar as your pre-party spot or just hang out here the entire night. Either way, you're sure to have a great time here.
Hard Rock Cafe
Classic Mexican rock, an open bar, and no dress code? Sign us up! Guests of this bar can dress casually here so you can feel comfortable while dining and drinking. Try their signature cocktails while pairing them with their burgers, salads, and shareable.
The City Nightclub Cancun
This is, by far, the largest nightclub that you will find in Latin America. After all, it is a three-story nightclub that can accommodate up to 6,000 guests. However, this nightclub is only open on Fridays so you can imagine the anticipation for many locals and tourists alike.
One good reason why people flock here is it's non-stop partying all night long. Also, the electric dance music paired with an open bar is a crowd-pleaser, especially among the younger crowd. In fact, expect a display of special effects here that boost the crowd too.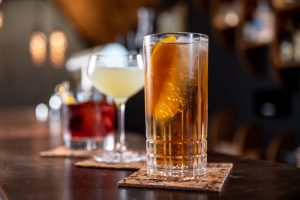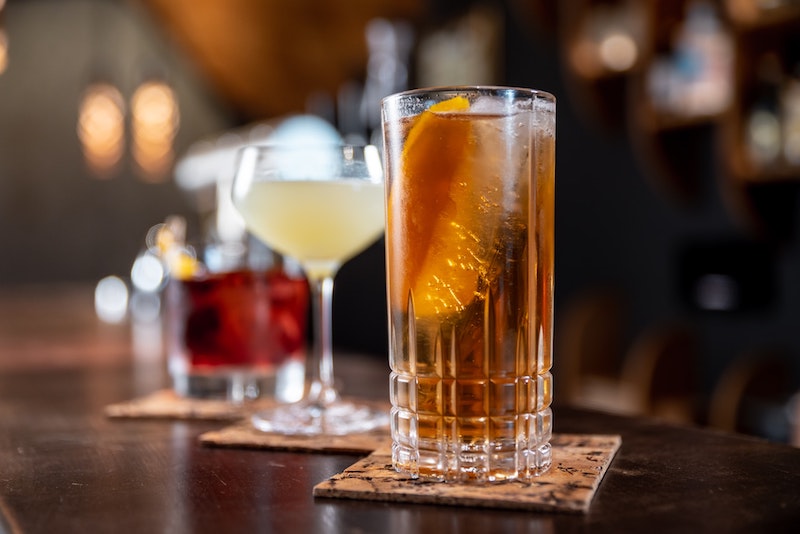 Mandala Beach Club
One of the biggest clubs that you will find in Cancun is the Mandala Beach Club. In fact, this is the perfect spot for those who want to listen to good music while sipping on the best cocktail on the menu.
This outdoor house music club has bikini contests as well as pool parties to entice the crowd. You can drop by here every day to enjoy their main pool and their pool bar as well. Aside from that, they offer bottle service too.
Cuncrawl
Saturday nights are even better at Cuncrawl thanks to its great sound and impressive ambiance. Aside from that, its all-inclusive drink-all-you-can open bar is its main attraction. If you are a party-goer, then this is one bar that you don't want to skip. The best part is that Cuncrawl is open daily.
Los Arcos
Another bar scene that you don't want to miss in Cancun is Los Arcos. What's striking about this bar is its authentic Mexican vibe from its decorations to good food and drinks.
In fact, this is one of the iconic and oldest bars that you will find in Cancun. Order a liter of Cerveza for yourself and some cheese nachos and you can sit back and watch the crowd.
Wrapping Up The Best Drink in Cancun
Cancun is just one of the places in Mexico where you can spend your vacation in. Aside from its gorgeous beaches, it is also known for its bars and nightclubs too. In fact, tourists book a stay in one of the inclusive resorts in the Hotel Zone to be right in the heart of the action. Aside from the usual mai tai and pina colada, there are signature cocktails that you need to discover here.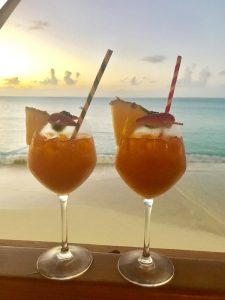 In fact, some of them add a special twist to otherwise common drinks. Don't be surprised to find your orange juice or lemon juice mixed with chili powder and other alcoholic drinks. What's interesting about the beverages here is that they are ideal for pairing with Mexican dishes. In fact, even if you visit Mexico City, you will notice that they have unique drinks to delight their guests.
Aside from that, Cancun also has the perfect spot to do your shopping. Make your way to Plaza Las Americas to do your shopping. There are international brands here too so you will feel right at home. Afterward, grab a bite to eat in one of the dozens of restaurants here.