Tulum may not be as vibrant and as crowded as Cancun, but it is still one of the best destinations in Mexico. Just 2 hours from Cancun, this beach town sits on the coast of the Riviera Maya in Quintana Roo. It has just recently become popular with travelers. Which is not surprising. After all, it has a chic but laid-back vibe to it. Plus soft white sand and crystal clear blue waters.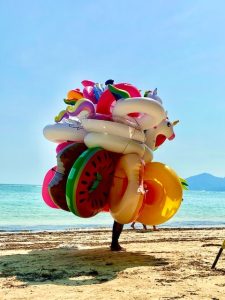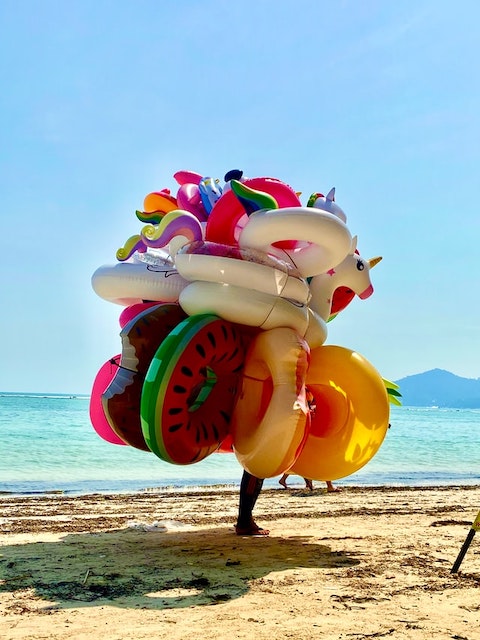 What's in this post:
hide
Tulum Resort Beachfront For 2023
---
---
And because of the influx of tourists in Tulum, new hotels have cropped up. You can find them in Tulum Town or Tulum Pueblo. As well as in Tulum Beach or Tulum Playa. The good news is that there is a wide range of hotels in the beach town of Tulum. But if you are eager to spend your time close to the beach, then your best bet is to check out the ultimate beachfront resorts instead.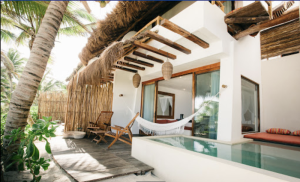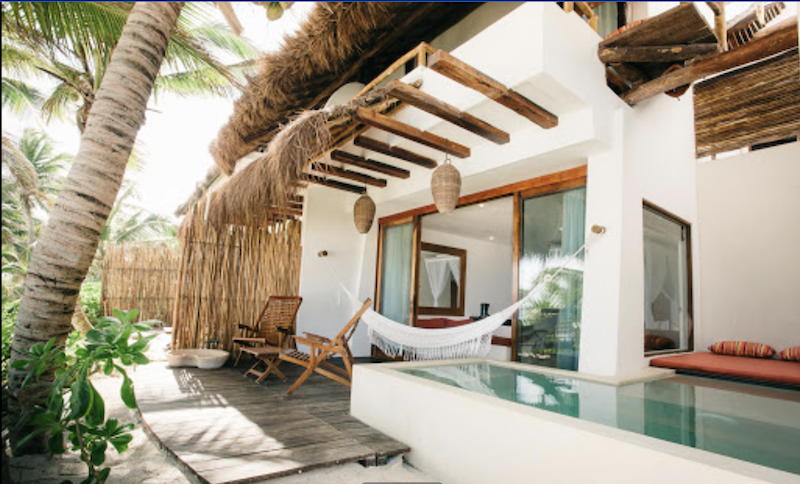 Which Beach Resort Should You Stay in Tulum?
Tulum is the perfect place for travelers who want to avoid the crowd in Cancun. With its laidback atmosphere, this beach town offers respite from the hubbub of travelers. Regardless of whether you are on a family vacation, traveling with your friends, or your significant other. There are plenty of hotels here that will suit you. Let's take a look at a few of them below.
Beach Tulum Hotel
Tulum is home to several luxury hotels and one of them is the Beach Hotel. This is an all-inclusive adults-only resort that lies on Beach Road. What makes this a great option for travelers is that it is close to some ancient Mayan ruins. You can add this to your itinerary while you are in Tulum.
Aside from that, Beach Tulum has beach-front rooms with lounge areas and terraces. These rooms have air conditioning and free WiFi. Depending on which suite you are going to get, you can either have a private plunge pool or a hot tub. Some beachfront rooms have walkouts that will take you directly to the beach as well as a seating area.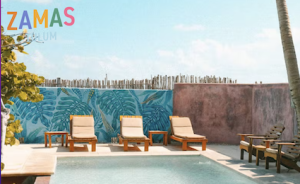 They also have an outdoor pool, a beach club, and a restaurant. You can also enjoy some me time at their onsite spa and wellness center or go shopping in their onsite shop. Meanwhile, guests who want to go exploring will find the Tulum National Park and the town center close by. If you are renting a car, you'll be happy to know that this hotel offers free parking to its guests.
Ahau Tulum
When it comes to boutique hotels, Ahau Tulum ranks high on the list. This is suitable for travelers who want to focus on their well-being. In fact, Ahau Tulum offers daily yoga classes, massages, as well as a wide array of spa treatments. Aside from that, there is a restaurant on-site and a beach bar if you want to have a drink or two by the beach.
Each suite in this boutique hotel comes with a mosquito net and a fan. These will keep you cool and comfy at night. What's more, their suites have great ocean views since they open up to the Caribbean Sea. Their private terraces come with beach beds for you to lounge on. In addition, there is free Wi-Fi throughout the hotel and free parking too.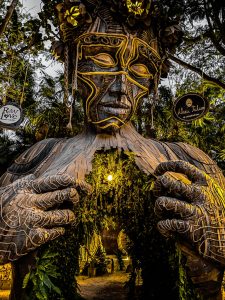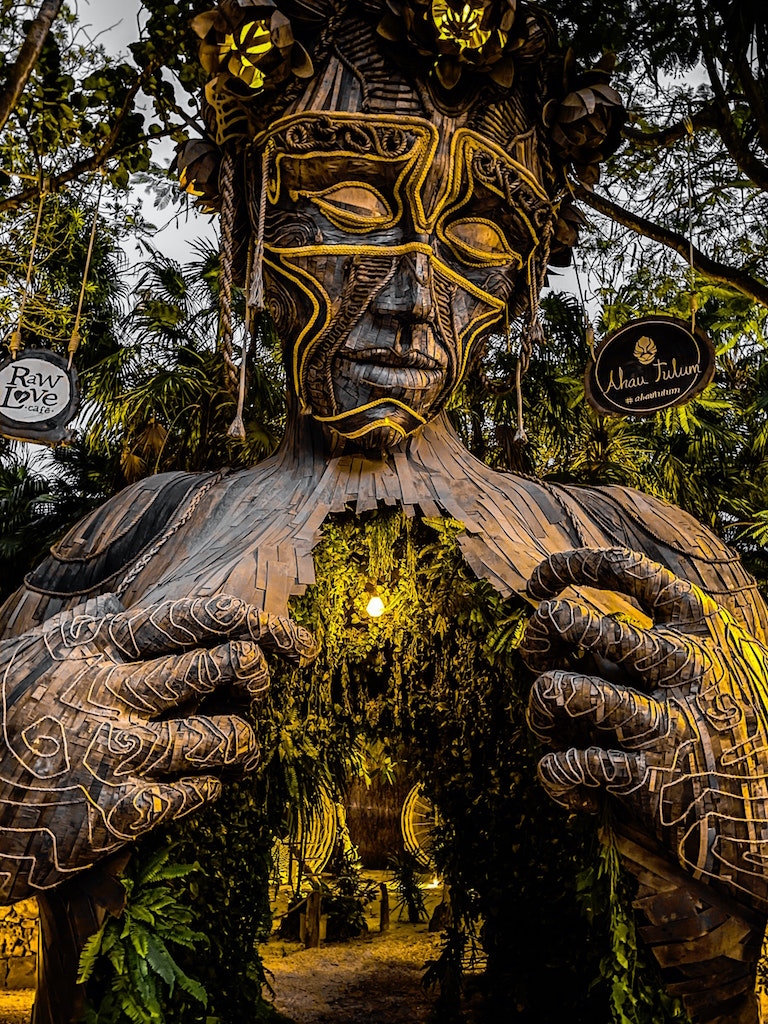 Ahau Hotel does serve breakfast, but it is not part of their rates. You can check what's cooking at their on-site restaurant early in the morning. Meanwhile, the beach is just walking distance from the hotel. Which is one of its highlights. You will find shared lounge areas here for those who want to hang out at the beach.
On the other hand, if you are itching to explore nearby attractions, you will find an archaeological site near the hotel. In fact, it is just a 10-minute drive from Ahau Tulum.
Coco Tulum
Meanwhile, Coco Tulum is a beautiful hotel that has its own private beach area. An inviting atmosphere makes guests want to get spa treatments or do yoga for their well-being. What's even better is that this is an eco-friendly hotel. One that highlights its natural surroundings. In fact, you will be hard-pressed in deciding whether to stay near the beach or in the lush jungle. After all, they offer rooms on both the beach side and jungle side of the road.
You can choose among their spacious deluxe rooms or, if you are traveling with a large group, go for the tower suite. Their rooftop rooms will give you beach and jungle views is a plus. This will give you the most out of your money. Aside from that, Coco Tulum offers free WiFi and free parking to its guests. Which is a huge plus.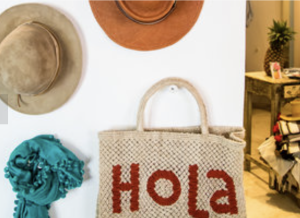 As was mentioned before, there are two sides to Coco Tulum. They have the Zen Zone which is a secluded area for some peace and quiet. It is near the beach. But provides guests with some privacy. Aside from that, there is also a temezcal available if you want to experience this ancient ritual. (Mayan Purification Ceremony)
The other is the Coco Beach area for those who want to be in the heart of the action. In fact, this is a great place to stay if you want to have direct access to the beach as soon as you wake up. What's even better is that it is near the Coco Beach Bar which is an Instagrammable spot.
Papaya Playa Project
One of the best hotels that you can stay at in Tulum is the Papaya Playa Project. This eco-friendly hotel has different room options available. They have the casitas that have their own outdoor swimming pool and the jungle as their backdrop. Aside from that, they also have their beach villas. Which are suitable for families who want to wake up to the sound of the ocean. Their ground-floor rooms are ideal for those who want to have easy access to the beach.
You can enjoy a full breakfast in the privacy of your own villa if you like. In addition, you can request a customized meal or even for your special someone. Meanwhile, this hotel has recently opened its beach club which guests can head to for a glass of wine.
Live music accompanies you as you explore their wine selection. Pair this with their delicious meals and you will not notice the time passing by. No matter what you are craving, you are sure to find one on their menu.
Bahia Principe Grand Tulum
The brand, Bahia Principe, is one of the best Tulum beach hotels that you will find. Aside from being in a great location, their Grand Tulum hotel has pools close to the sandy beach and turquoise waters. What's more, the Tulum Ruins are accessible from here.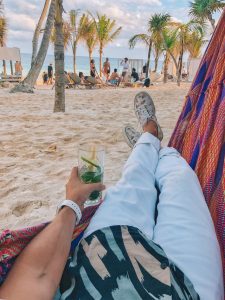 Meanwhile, Bahia Principe Luxury Akumal is known for pampering its guests throughout their stay. Aside from their spacious suites, they also have amenities like infinity pools, tennis courts, and more.
You can also book a stay at their hotel in the Sian Ka Biosphere Reserve. The combination of modern amenities and lush jungle makes it a great getaway for those who want some peace and quiet.
Dreams Tulum Resort & Spa
One of the inclusive resorts that you can stay at in Tulum is Dreams Tulum Resort & Spa. Spacious rooms and suites with a lounge area and ocean views await their guests. Amenities like outdoor pools, lounge chairs, a fitness center, and spa facilities are just a few treats that guests will enjoy here. Aside from that, they also have a water park that families are sure to enjoy.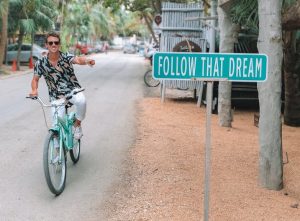 Inclusive hotels, like this one, offer a wide array of services to their customers. For starters, you can get a massage by the beach or in the privacy of your room. You can even have the hotel arrange tours for you to see the best places in and around Tulum town. What's even better is that this resort is near the heart of Tulum. In fact, it is accessible on foot or by car which is great!
La Zebra
La Zebra is one of the best resorts in Tulum that has that beach-chic vibe to it. This luxury hotel sits on a stretch of white sand with the blue waters easily accessible from the hotel. Their junior suites have an open-space plan to create more space for their guests. Expect king-size beds, trundle beds, as well as dual showers here. As for their private suites, they are known to have plunge pools.
Aside from that, you will find one of the best restaurants in Tulum in La Zebra. This is the perfect place to enjoy local cuisine which they make using fresh ingredients. Staying in La Zebra is actually a great choice. Because their staff members promise a unique experience. Guests will be treated to exploring the Mayan ruins including swimming in the cenotes. In addition, you can immerse yourself in the local culture by booking tours with the hotel.
Bonus Hotel Option in Tulum
If you are looking for a hotel with a beautiful setting to bring your partner to, why not check Playa Paraiso? Nestled between the beach and swaying palm trees, this resort offers the perfect respite from the crowds of Cancun. In fact, you can consider this hotel if you are looking for a romantic getaway.
The main lobby is where you will find the front desk. From here, you can easily access their outdoor pool and garden. Meanwhile, you can head to their beach club if you want to relax and unwind while having a drink or two. Aside from giving you a great view of the Mexican Caribbean waters, you can also pay for your drinks using a credit card.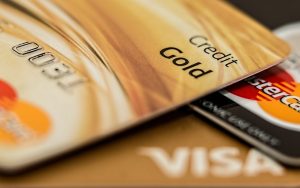 Conclusion: Best time to Visit
The best time to visit Tulum in the Yucatan Peninsula is between December to March. This is known as the high season. On a good note, Tulum offers a more laid-back atmosphere compared to Cancun and Playa del Carmen. Aside from that, it is home to some of the best beaches in Mexico.
Another good reason why booking a stay in one of the hotels in Tulum is that it gives you access to tourist attractions. For starters, there are the Tulum Ruins. Although they are not as grand as that of Chichen Itza, the pyramids here are still a sight to behold. Also, there are cenotes nearby, plus the town is also accessible.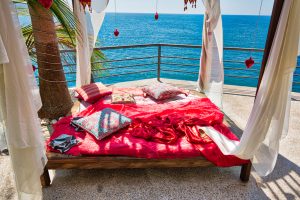 It doesn't matter whether you book ground floor rooms or prefer to stay in rooms on the second floors, the hotels here will give you some of the best views of the water and the jungle. These luxury hotels promise to protect their guest's privacy. From the moment they book a stay here until they leave the premises. So, what are you waiting for? Time to book your Tulum getaway in these hotels!