Mexico is a great place for those who want to travel. Its rich culture, entertainment, and of course, beautiful beaches are crowd-pleasers. With the Gulf of Mexico, the Caribbean Sea, and the Pacific Ocean around it, there are thousands of miles of coastline to be explored.
In fact, you should expect white-sand beaches waiting for you here. In fact, the beaches here are quite diverse depending on the coastline that you head out to. One thing is for sure is that it doesn't matter if you are in the Riviera Maya or watching the sea from Oaxaca, there is something for everyone.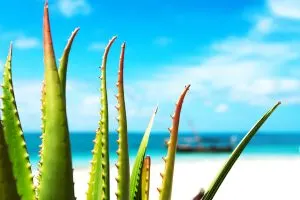 ---
The 6 Best Hidden Beaches in Mexico
---
---
In fact, most of the beaches in Cancun, Puerto Vallarta, and Cozumel are among the top tourist destinations. This means that during the high season, tourists flock to their beaches. Unfortunately, this can also mean that you may not enjoy the waters that much because of the number of people on site. Fortunately, the hidden beaches in Mexico offer a reprieve from the crowd.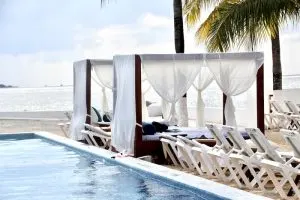 Beautiful Hidden Beaches Worth Visiting in Mexico
The beaches in Mexico are often full of people. After all, they are among the most popular destinations in the country. In fact, hotels and resorts crowd the shore. Which can sometimes ruin the overall appeal of the place. Although many tourists, especially those on Spring Break, don't mind rubbing shoulders with others. There are those who prefer a secluded beach spot to rest and relax. Fortunately, there are several hidden beaches in the country that are worth adding to your itinerary.
Islas Marietas
The Marietas Islands are just off the coast of the Riviera Nayarit. These small, uninhabited islands are home to sea caves, virgin beaches, and crystal clear waters. In addition, the rock formations here were due to volcanic eruptions. Aside from that, there are rumors that the islands were once used as a site to test bombs. In fact, they have been testing since the early 1900s. You can see their effects on the island, especially in Playa del Amor or Hidden Beach.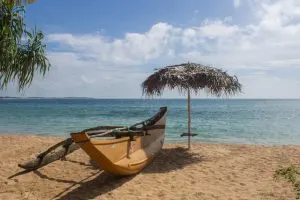 If you visit the hidden beach, you will notice that there is a gaping hole above it. It might be that one of the bombs caused this unique feature on the beach. Fortunately, it is an uninhabited island that is safe for testing. This is why there are plenty of caves and rock formations on the island.
By the 1600s, scientist Jacques Cousteau protested against the harmful human activity happening on the island. After all, the extensive military testing damaged the island life both on land and in the water. His efforts were rewarded because, in 2005, it has become a national park.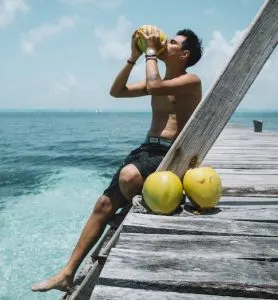 In fact, it is now known as Parque Nacional Islas Marietas. Also, it is now recognized as a UNESCO MAB Biosphere Reserve. The islands remain uninhabited, but it is possible to visit during the day.
The best way to reach Marieta Islands is to go on an hour-long boat ride from Puerto Vallarta. You can find out more about these islands when you check Atlas Obscura.
Isla Espiritu Santo
Isla Espiritu Santo lies on the lower half of Baja California Sur. It is just a short boat ride from La Paz. Once you reach it, you will fall in love with the uninhabited island because of its white sandy beaches and red rocks. Aside from that, it is also home to a diverse marine life that tourists love to see.
If you want to head out to this secret beach, your best bet is to book a stay in La Paz. After all, it is in La Paz where you will find authorized boat tours that will take you to the island. Take note that the only way to reach these islands is by boat. That is why you need to book ahead of time.
Secreto Beach
Secreto Beach is the most virgin beach that you will find in the southeast portion of Mexico. What makes this the ideal place for tourists who want some peace and quiet is that it is not easily visible from the road. In fact, you will need to do a bit of hiking to get down the beach. Although the terrain is a bit rocky, once you see the view, you will be mesmerized by it.
You can reach this hidden beach from the Cancun-Tulum highway. In fact, this small paradise lies on the stretch of Puerto Morelos to Playa del Carmen. It is in the latter where you can go horseback riding on the beach.
Meanwhile, La Punta is the hippest and most touristy part and it is in line with Playa Zicatela. You will find that there are plenty of surf shacks, local restaurants, and more. In addition, it boasts of a vibrant nightlife too. Make sure that you check out La Punta.
This is the easiest beach that you can head to from the United States. After all, you can just fly into the airport. It is highly likely you will have a connecting flight to Mexico City.
Balandra Beach
The natural beauty of Balandra Beach is one of the reasons why this is one of the hidden beaches you should visit. Picture this, pristine, shallow waters set against the red rocky mountains. Add to this the turquoise waters and you have breathtaking scenery to enjoy. However, because of the pandemic, the Mexican government limited the number of people that can visit it each day. That said, you will need to book early for your trip here.
The best time to visit here is from October to May. After all, this is the season for whale sharks. This means that you will see humpback whales breaching the waters. Aside from that, its gorgeous beach is the best place to enter the waters where you can go snorkeling. You will enjoy taking photos of all the tropical fish that you will find here. Just make sure that you book a boat tour here to find the best snorkeling spots. Afterward, you can rest and relax at the beach until it is time to go home. This is just one of the best beaches that you will find in the Bay of Banderas.
Boca del Cielo
Meanwhile, Boca del Cielo is one of those hidden vacation spots that not everyone knows of. In fact, tourists visiting Chiapas often miss this one. Most prefer to stay and explore Palenque as well as San Cristóbal de Las Casas. However, if you are privy to this secret beach then you are in for a treat.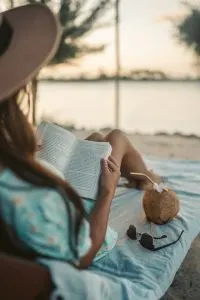 In fact, Boca del Cielo is one of the unusual beaches in Mexico. After all, this secluded beach is on an isthmus. Off to one side is a lagoon surrounded by majestic mountains. On the other, lies the sea. You can get to choose which side of Boca del Cielo to hang out on. If you prefer a laid-back experience then the lagoon is good for you. The waters here are calm so you can go kayaking and stand-up paddleboarding.
Meanwhile, the sea conditions on the other side of the shore are ideal for swimming and snorkeling. Aside from that, you will sea turtles being released here from time to time.
Puerto Escondido
Puerto Escondido is a haven for surfers because of its impressive waves. Aside from that, the town itself is large enough for tourists to explore. In fact, there are several beaches to choose from. For example, if you want to experience the party scene, you should head to Playa Manzanillo. On the other hand, there is also Playa Bacocho which is known for its laid-back vibe.
Meanwhile, La Punta is the hippest and most touristy part and it is in line with Playa Zicatela. You will find that there are plenty of surf shacks, local restaurants, and more. In addition, it boasts of a vibrant nightlife too. Make sure that you check out La Punta.
This is the easiest beach that you can head to from the United States. After all, you can just fly into the airport. It is highly likely you will have a connecting flight to Mexico City.
Other Beaches to Visit in Mexico
As was mentioned before, the surrounding waters in Mexico contribute to the diverse beaches in the country. In fact, aside from the hidden beaches above, there are others that you should add to your list. Among these are:
Lover's Beach
Cabo San Lucas is the perfect place for tourists who are in the mood to go swimming. With different beaches to choose from, you'll not run out of options. However, if you want to avoid the crowd, then make your way to Lover's Beach.
Aside from the beautiful white sand here, its crystal-clear water is also its main attraction. You will need to ride a water taxi or book a trip here from one of the tour companies in the town. Once here, you can walk a few minutes and you will hit Divorce Beach. Both are ideal for guests who want to laze under the sun minus the crowd.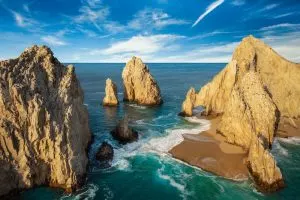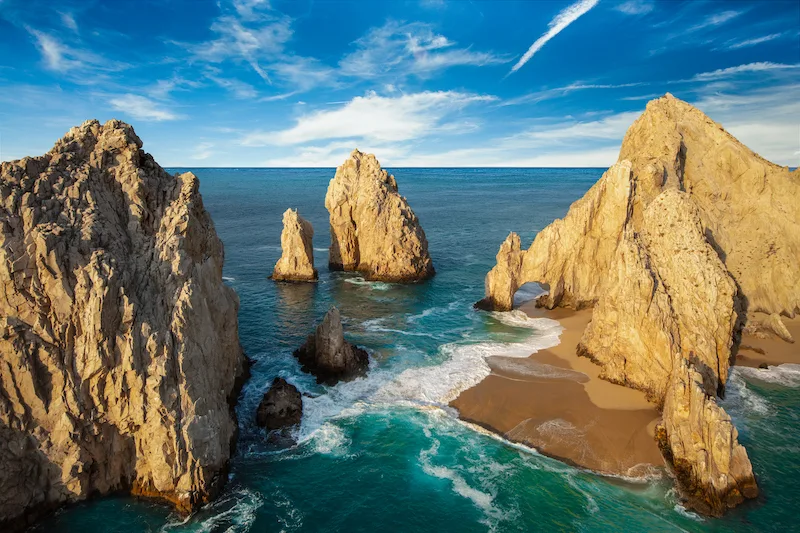 Bahia Santa Maria
If you are in Los Cabos and want to get away from the crowd, then your best bet is Bahia Santa Maria. This is a natural sanctuary meaning that the beach and the waters are in a protected area. One of the main reasons why you should visit is its gorgeous beach and stunning waters. The soft sand is perfect for sunbathing but you should also explore what lies underneath the waters. In fact, you'll be mesmerized by the diverse sea life here.
Mahahual
The small fishing village of Mahahual in Quintana Roo is another hidden beach you'll love. In fact, it is the best beach for the more private individuals. With its laid-back and less touristy vibe, you will be able to rest and relax here easily. Aside from that, the coral reef here has been attracting locals and tourists alike.

If you have read blogs about the complete guide to Mexico's best beaches, you'll find Isla Holbox on the list. This long but skinny island lies on the Yucatan Peninsula. It boasts of a salty lagoon on one side and the ocean on the other. Aside from that, this cute sandy beach is the perfect spot to see bioluminescence and whale sharks.
But its white sandy beach is not the only attraction here. In fact, Isla Holbox is close to cenotes which are worth visiting too. Their beautiful caves have freshwater rivers and pools that you can swim in. Depending on the type of cenotes here, some will have a massive hole above that allows natural light to filter in.
Wrap Up 6 Best Hidden Beaches in Mexico
Islas Marietas is the top hidden beach in Mexico. After all, the beginning of the 20th century showed plenty of tourists searching for this hidden paradise. The sandy cavern that you can only swim in is just amazing. Since the island was used as target practice by the Mexican military, the unique rock formations here were formed. Fortunately, the explorer Jacques Cousteau asked the Mexican authorities to cease and desist from their harmful activities. If not, then these islands would have been gone for good.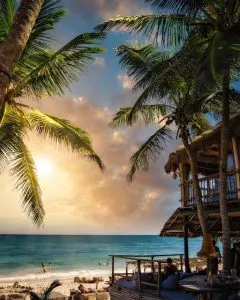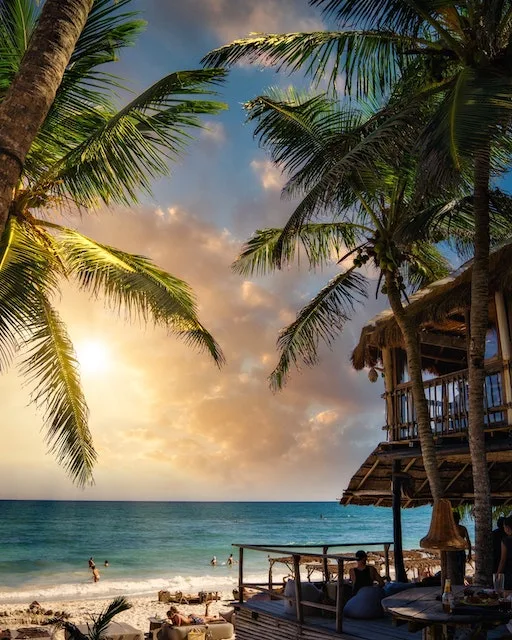 With its location near the Sea of Cortez, La Paz, and its surrounding beaches, are home to a wide array of sea life. In fact, the Marietta Islands is just 22 nautical miles away from Puerto Vallarta. This means that it will not be difficult visiting this top hidden beach.
It doesn't matter if the water level on these hidden beaches goes down because of low tide, you will find plenty of things to do on them. All that you have to do is visit them.