Have you wondered what is the best time to cruise to Mexico? When planning a vacation, there are many things to think about, and it's not always easy to know where to start.
The Pacific Coast has beautiful beaches. Its marine life is amazing, including whales, dolphins, and turtles. The Mexican Riviera is a stretch of coastline along the Pacific Ocean in southern Mexico. Mexico is located on the North American continent. This indicates that it is located in the Earth's Northern Hemisphere. The Northern Hemisphere is the region of the Earth north of the equator.
---
What's in this post:
hide
Best Time to Cruise to Mexico
---
---
The region is also known as the Gold Coast, the Sunshine Coast, and the Tropical Coast. Mexico is a diverse country with many different regions. Each offers something unique to travelers. It has long been a popular holiday destination for South and North American people.
This popularity was due to its warm climate and beautiful beaches. Today, this popularity has reached new heights. This is due to cruise ships that visit this region almost daily. If you are on a closed-loop cruise (a journey that begins and ends in the same U.S. port), you can enter Mexico without a passport. And instead show a state-issued ID and an original birth certificate.
Choosing a destination, choosing your flights, and figuring out what activities you want to do in your free time can be challenging. If you're planning your next cruise to Mexico, you may be wondering when is the best time to cruise to Mexico?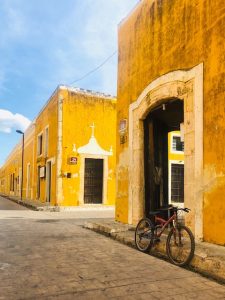 The best months to cruise to Mexico
There are so many things to do in Mexico that it can be hard to decide on just one!
You'll find plenty of sunshine and warm weather. Mexico has two climate seasons: rainy season (May to mid-Oct) and dry season (mid-Oct to Apr). But spring and fall are the best seasons for cruising in Mexico and avoiding rough seas. In spring, temperatures tend to be cooler than summer months. So expect that there will be no bad weather.
In Fall, temperatures are still warm enough for swimming. If you want to explore some of the most beautiful beaches in North America, then spring and fall are ideal times to travel to Mexico. You'll also find fewer crowds at resorts during these times.
If you're looking for something more active than lounging around on the beach, winter is a great time to visit Mexico. Winter is perfect for experiencing deep-sea fishing. Also, it is best for whale watching off the coast of Baja California.
Here are the best times to cruise to Mexico:
High season starts around December 20, peaks around New Year's, and lasts until Easter week (Semana Santa) in certain regions. In some places, it starts as early as mid-November. From the day after Easter through mid-December is the low season. There will be low prices that can drop by up to 50%.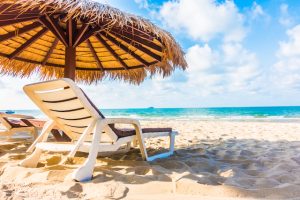 January through February: Cruise lines offer great deals at this time. You can expect lower and best prices. But don't worry, they'll still be warm enough for you to enjoy your vacation like you are in a warm Caribbean climate.
March through May: This is a better chance to have a longer cruise because it's not too hot and not too cold. You don't have to worry about booking an excursion or walking around in the heat for hours because of its good weather.
June through September: Early September and late June are probably one of the busiest times to vacation because it is in the early fall season. Everyone wants to get away from school or work for a few weeks during late summer break. There will be higher prices when booking a hotel. Early June and late August's weather are usually pretty good during these months, so it's a win-win situation!
October through December: The hurricane season in Mexico lasts from June to November so expect that there will be rainy summer months. Early December is not the wrong time because most people are still at work and school during these months.
Also, there aren't as many tourists around, and there will be more sunny days in December. There are no affordable prices during the peak seasons like in late November (late Spring/ early Summer). This may not also be the best time if you want to avoid large crowds during the New year.
Best Mexico cruises that offer trips to Mexico
Mexico is visited by Celebrity, Disney, Norwegian, Holland, Silversea, Princess, and Carnival cruise lines. These are the most popular cruise lines in Mexico. If you are looking for a luxury cruise experience, then Celebrity would be the best choice. It offers fantastic service, and its ships are huge with lots of facilities.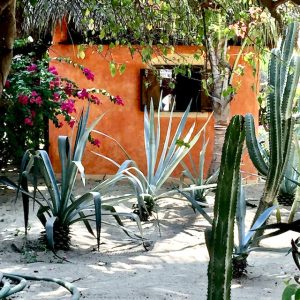 Disney Cruise Line is one of the most popular cruise lines in Mexico. It offers the best experience to its guests. The cruise line has two ships in its fleet, which sail from Port Canaveral in Florida to various destinations around the Caribbean.
Norwegian Cruise Line is one of the most prominent tourist operators globally. It offers multiple cruises worldwide, including some cruises that stop in Mexico. The company has a fleet of more than 40 ships. They sail from various ports across the United States, North America, Europe, and the Asia Pacific regions.
Princess Cruises brings guests to the best ports in Mexico, including Puerto Vallarta, Mazatlán, and Cabo San Lucas, with over 50 years of experience sailing the region.
Holland America Line is another well-known brand. They operate several cruises from Mexico City each year. The company has six ships that offer cruises around North America and other popular destinations. This includes Alaska, the Asia Pacific region, and Europe.
Itineraries for Mexico Cruises Spend a day in major Pacific Coast destinations such as Puerto Vallarta, Cabo San Lucas, Mazatlán, and Ensenada. Visit the tropical Costa Maya and the magnificent island of Cozumel, right off the Yucatan Peninsula, on a Western Caribbean cruise that offers a part of a Western Caribbean itinerary.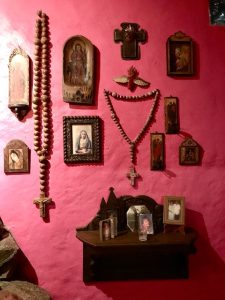 When is the best time to travel to Mexico by cruise ship?
There are a variety of weather conditions that you can expect in Mexico throughout the year. In this way, there is really no such thing as a bad time when visiting Mexico. The best time to go will depend on what vacation you have in mind.
If you are looking for warmer weather and long beaches, December through March is the best time to visit. If you want to see the country's culture and history, then any other popular time of year would be better.
The best time to travel to Mexico by cruise ship is during the winter months. This is one of the best weather because it is pleasant, fewer crowds, and you will likely find lower rates for your cruise. The peak season for Mexican cruises is between January and March. Warm temperatures are expected throughout the country. By late April, temperatures begin to drop, and cruise lines offer the best deals on their vacation packages to Mexico.
Cruise ships dock in Cozumel year-round, but they may not be able to dock if there is too much wind or heavy rain. In addition, many of the island's attractions close during the off-season because they are not open year-round.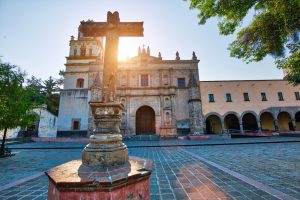 Best Cruises to Mexico
Mexico, like the Caribbean, has long been a popular cruise destination. Mexico offers a diverse choice of exotic cruise alternatives. But some cruises like Carnival Cruise Lines and Royal Caribbean Cruises have canceled stops in Mexican ports due to swine flu fears.
From the west coast's Mexican Riviera cruises to the east coast's Mayan Riviera destinations. These Mexico cruise options offer lots of seafaring excitement. Whether you're searching for a quick 2-day introduction to cruising or want to dive into adventurous experiences in the Sea of Cortez.
Round Trips to the Mexican Riviera: 6 Days or More
Mexico is the ultimate cruise destination for many travelers. It has some of the most popular cruises to Mexico departing from Los Angeles and San Diego. The most famous Mexican ports are on the Pacific Ocean, including Puerto Vallarta and Cabo San Lucas.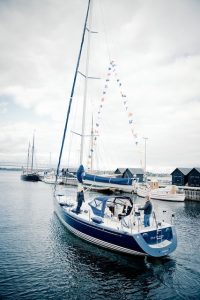 The most popular Mexico itinerary is a weeklong cruise to the Mexican Riviera. It visits the country's west coast and includes Cabo San Lucas, Mazatlan, and Puerto Vallarta. Acapulco, Ensenada, Huatulco, Manzanillo, Puerto Chiapas, and Zihuatanejo — the town longed for in The Shawshank Redemption – are among the other ports on the Pacific Oceanside.
If you've been on a cruise as a fast weekend break and want more, these full-circle trips of six days or longer are ideal for a major holiday. Carnival Cruise Lines, Holland America Line, and Norwegian Cruise Line operate round-trips to the Mexican Riviera from their Southern California home ports of San Francisco and Los Angeles.
The 2- to 4-Day Option for a Sampler Cruise
If you're interested in taking a cruise but don't know where to start, one solution is to consider a short cruise. Short cruises can be great for those who want to test the waters before committing to longer voyages.
They're also ideal for a break from the daily grind. Also, it is perfect for those who want to get away for some fun in the sun. Convenient 2- to 4-day sampler cruises to Mexico, especially if you live in or near California, may be the answer. Carnival Cruise Lines often deploys its "fun ships". It is named so because of the line's lighthearted demeanor.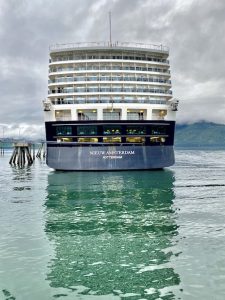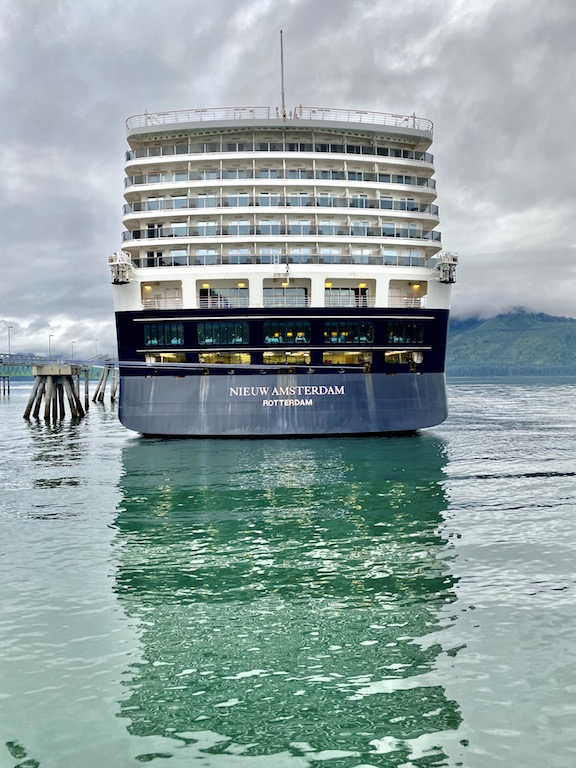 It has shorter voyages from Los Angeles to the Baja California port of Ensenada, Mexico, with or without a stop at Catalina Island. Choose from the Carnival Imagination or Carnival Inspiration, with 2,056 passengers, or the Carnival Miracle, with 2,124 passengers.
Special Sailings to the Sea of Cortez
Holland America Line was offering its unique 17-day Panama Canal cruise aboard the Statendam from San Diego in December 2013. The cruise includes stops at Cabo San Lucas and Catalina Island. It also offers an overnight stay in Puerto Vallarta, Mazatlan, and Acapulco.
For those who prefer to sail on a smaller ship, Holland America Line's smaller 100-passenger Rotterdam will sail the same itinerary from Los Angeles in January 2014. A handful of unique sailings to the Sea of Cortez onboard Holland America Line and Azamara Club Cruises are appealing.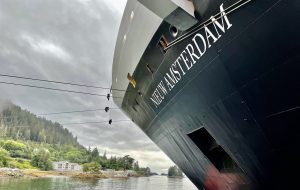 Now is the time to book them, with only one 12-day cruise per line available. The Statendam of Holland America will sail round-trip from San Diego in December 2013. The Azamara Quest will sail round-trip from Los Angeles in January 2014. Access to the Copper Canyon, Mexico's equivalent of the Grand Canyon. An overnight stay will be highlights of these cruises.
East Coast of Mexico via Western Caribbean
While many western Caribbean cruises do not focus solely on Mexico, many highlight the Mayan Riviera on Mexico's east coast. Progresso, Costa Maya, and Cozumel are gateways to the ancient ruins of Mayan culture. They are notable historical monuments like Chichen Itza, Tulum, and San Gervasio.
The Mexican Riviera year is a popular cruise destination with more than 30 ports of call along this coastline. Many of these ports are in beautiful bays for spectacular views of the crystal-clear waters and white sand beaches.
While cruise ships stop at popular ports like Cabo San Lucas, there are also some lesser-known piers where you can enjoy an authentic Mexican experience. For example, take a day trip from Puerto Vallarta to visit Guadalajara. Or you can spend some time at Mazatlan before heading back home.
Luxury Lines and Repositioning: Passing Through
The following luxury cruise lines visit Mexico on a limited basis:
Crystal Cruises: Crystal Cruises offers seven-night voyages to Puerto Vallarta and Cabo San Lucas from Los Angeles and San Francisco. The line also offers a 14-day voyage from Los Angeles to Puerto Vallarta.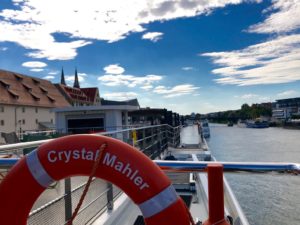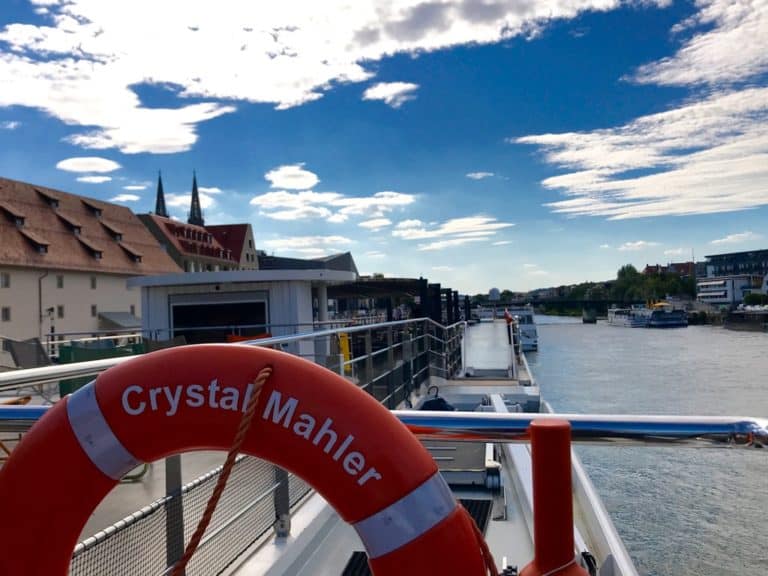 Regent Seven Seas Cruises: Regent Seven Seas Cruises has one itinerary that includes a four-night stay in Acapulco and five days at sea. Plus, ports of call at Huatulco, Cozumel, Mazatlan, Cabo San Lucas, and Puerto Vallarta.
Seabourn Cruise Line: Seabourn Cruise Line's one Mexican itinerary starts with seven nights in Puerto Vallarta before moving to Cabo San Lucas for two days.
Silversea Cruises: Silversea Cruises offers three different visits to Banderas Bay in Los Cabos via its Silver Wind ship:
Nine nights aboard Silver Wind departing from Los Angeles
Nine nights aboard Silver Wind departing from San Francisco
12 nights aboard Silver Cloud departing from Miami
The best place to cruise to Mexico
Cruise lines offer cruises from Cabo San Lucas up to La Paz and Loreto. The scenery is breathtaking, and the cities are full of history and culture. There's nothing like relaxing on a sandy beach with a margarita after a long day at sea.
Cancun
Cancun is located on Mexico's Caribbean coast and is the most popular port for cruise ships. It has a wide variety of activities and attractions to offer visitors. In addition to its white-sand beaches, Cancun also has nightlife and restaurants that cater to tourists.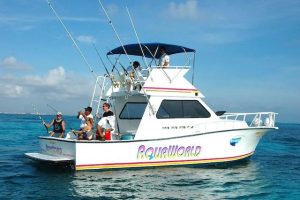 November, as well as April and May, are considered the shoulder seasons. If you visit Cancun and Cozumel during these months, you will miss the Christmas, Spring Break, and winter sun crowds. You can still enjoy the fantastic weather as well as lower hotel rates that offer double occupancy in the cheapest times.
Cancun's most well-known attraction is its white-sand beaches. The area around the city offers some of the best beaches in the world: Playa del Carmen, Akumal, and Tulum. You can enjoy water sports like snorkeling, scuba diving, and swimming in these beautiful spots. There are many museums and historical sites that you can visit while in Cancun.
The Museo de Arte Popular (Museum of Popular Art) features works from local artists. It depicts Mexican culture through music, dance, and art. There is also a Museum of Anthropology with artifacts from pre-Hispanic cultures. These artifacts are found throughout Mexico.
Cozumel
Cozumel is one of our favorite cruise destinations. This is because there's something for everyone here. Cozumel has it all, whether you want to shop, snorkel, or go deep-sea fishing!
Plus, it's just a short ferry ride away from Playa del Carmen — another popular port of call in Mexico. The main attraction in Cozumel is its coral reefs. The reefs are home to more than 400 species of fish and other aquatic life.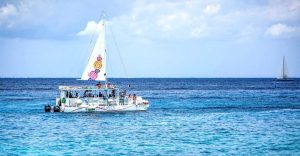 You can snorkel through these waters at Chankanaab Park. You will see schools of parrotfish and sea turtles swimming around you. If you're looking for a more adventurous experience, try diving into the ocean with Azul Ocean Adventures.
They'll take you out on a catamaran and drop anchor at a spot about 100 yards offshore. You can jump into the water and explore for an hour before heading back to shore.
Playa del Carmen
Playa del Carmen has everything you could want in a vacation spot. You can do shopping, dining, snorkeling, and more! With so many activities available in this port town, you'll never run out of things to do during your stay here.
The best way to get to the beach is to take a short walk from most of the hotels and resorts in Playa del Carmen. It makes it easy to relax on the sand and watch the waves roll in while you soak up some sun.
You can also rent water sports equipment like jet skis or kayaks to get out on the water. There are plenty of opportunities for parasailing and snorkeling too!
Los Cabos
Los Cabos is located in Baja California Sur, which means "south cape" in Spanish. This area has two main cities: Cabo San Lucas and San Jose del Cabo, both known for their beautiful beaches and golf courses .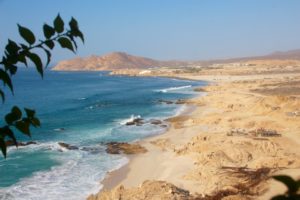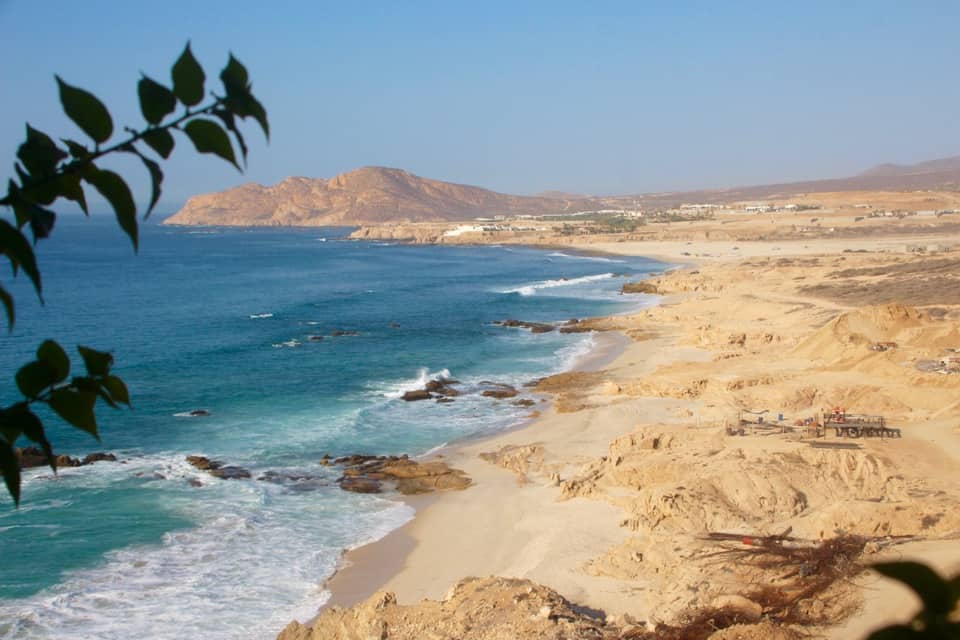 Los Cabos is a popular tourist area that attracts people from all over the world, especially people from New England and New Zealand. It's a great place to hang out with friends or family and enjoy the beautiful weather by the beach.
It is home to wildlife, including lizards, iguanas, turtles, and humpback whales. So, if you're interested in seeing them, this region is worth visiting!
There are many things to do here. So, if you're looking for an exciting vacation, you should consider visiting this area!
Loreto Bay
If you cruise through the Bay of Loreto National Park, you'll see beautiful white sand beaches and abandoned structures like in Canary islands. You may kayak through the park's islands. You can get up close and personal with the indigenous wildlife. Also, you can go scuba diving to see the abundant marine life.
Loreto Bay is located at the northern tip of Baja California Sur in Mexico. The bay is part of the Gulf of California. It sits along both sides of this peninsula that juts into the Pacific Ocean. It's also home to some great surfing spots and incredible natural beauty along its coastline.
In season, a seal colony and whales visit the area. Loreto Bay is home to a diverse range of animals found nowhere else on the planet. This place makes it a true nature lover's dream.
Isla San Francisco
Isla San Francisco is an uninhabited island located off the coast of Baja, California. The crescent-shaped bay of Isla San Francisco is another marine life hotspot. It provides opportunities to snorkel with octopus, rays, bright fish, and more.
There are countless pelicans perched along the rocky beach. Also, there is plenty of cacti for photographing traditional Mexican scenery.
The best time to visit Isla San Francisco is during the spring months. This is when whale sharks migrate through that area. This is also an excellent time for underwater photography. This is because you can see the whale sharks above and below the water.
Ensenada Grande
Ensenada Grande is considered one of the most beautiful beaches in Mexico. It has crystal clear waters and perfect weather conditions. The beach is located near the town of Ensenada, which is a great place to visit during your stay here.
You can go snorkeling with various marine life. Also, you can go trekking in the arroyos (dry streams) to see the gorgeous beach. Ensenada Grande has a beautiful landscape that consists of mountains and valleys.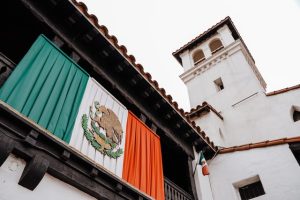 Due to this topography, several viewpoints will allow you to see Ensenada's natural beauty at once. This area also has some fantastic landscapes. You can take pictures with your family or friends while staying at one of our hotels close by.
San Jose del Cabo
San Jose del Cabo is where to go if you're looking for a bustling city with a good time. As the sun sets and the nightlife begins. This bustling city offers a variety of pubs and restaurants to visit.
San Jose del Cabo is located in Baja California Sur, Mexico. The city is well known for its sandy beaches and beautiful scenery. This town's main attraction lies in its many luxury hotels. They offer first-class service to their customers.
Puerto Vallarta
A popular cruise destination, Puerto Vallarta is home to over 25 miles of magnificent beaches and various watersports. The cobblestone downtown is perfect for languid days of exploration. At the same time, the beautiful Nuestra Senora de Guadalupe church is a must-see.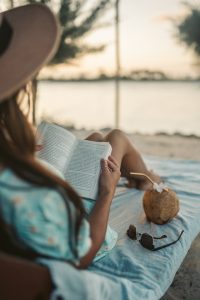 Don't miss a stroll down El Malecón's beachfront promenade. It is noted for its collection of contemporary artworks. Puerto Vallarta offers a variety of activities for the whole family. Adventure seekers can enjoy zip-lining through the jungle canopy. They can also go hiking through nature trails.
In contrast, those who prefer relaxing days can enjoy shopping at local boutiques or hiking in the Sierra Madre Mountains.