Cancun is an excellent choice if you plan your next vacation and want to go somewhere warm and beautiful. There are a lot of factors to consider when looking at Cancun weather averages, but here's some information that can help you get started.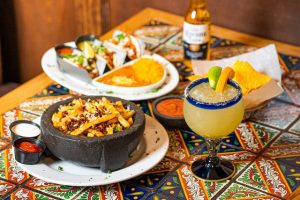 ---
What's in this post:
hide
Cancun Weather Averages:
When's the Best Time to Visit?
---
---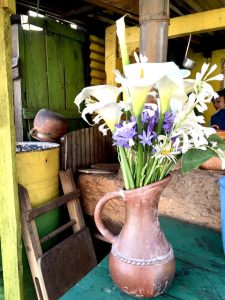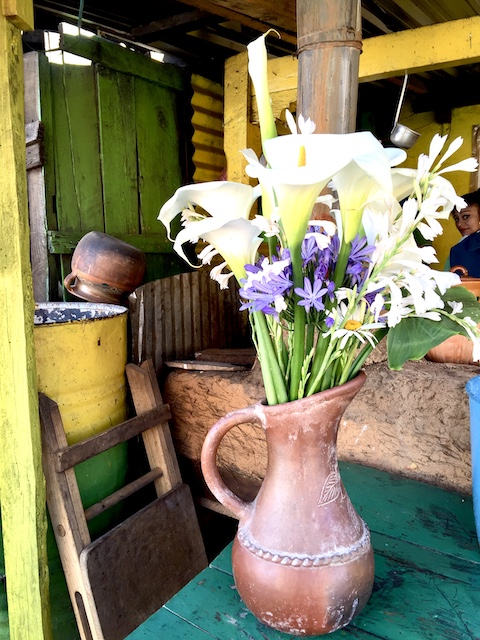 The best time to visit Cancun is during the winter season (November through April). It's the off-season, meaning there are no crowds and low prices. It's also a great time for diving, snorkeling, and other water sports. Also, there are fewer rainy days during this period.
Cancun becomes extremely busy from May through October. In these months, many tourists flock to this popular destination. It can be challenging to find a hotel room during peak times. Mainly because of all the visitors who have chosen this time to travel here. But, if you're looking for warmer weather and more sunshine than usual, this may be what you were hoping for!
Cancun is a top vacation destination. It has so much to offer. From the world's second deepest ocean floor in an underwater cave to the world-famous Mexican Caribbean beaches. So, when's the best time to visit Cancun?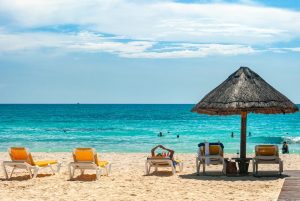 Why visit Cancun in Mexico?
The warm, sunny climate of Cancun makes it a popular destination for holidaymakers worldwide. But, every year thousands of vacationers flock to this Mexican city for more than just sun and sand. They also come for the culture.
The Yucatán Peninsula is home to hundreds of ancient Mayan ruins. The most famous are those of Chichén Itzá, which draws an average of 2.5 million tourists each year. The large volume of tourists is partly due to reliable infrastructure.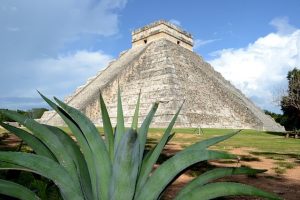 It accommodates and even encourages tourism. Cancun International Airport has direct flights from dozens of cities worldwide. And also, the city's roads are modern and well maintained.
Besides being a hub for travel within Mexico, Cancun is also well-connected to other parts of the country. This via highways and railways. Most tourists fly into Cancun to visit nearby locations. Things such as Mérida, Campeche, or Tulum. These are not popular places since it is not as developed as Cancun. Yet they still offer similar amenities. This includes hotels and restaurants that offer Mexican cuisine.
Different kinds of Seasons in Mexico
Spring
The busiest time of year for Cancun is spring break. Although it may be a beautiful time to go, you may find that it's hard to enjoy the beach and the activities around you. It's best to avoid these times if you're looking for fewer crowds. But, if you want to go during this time, booking your flight and hotel earlier will help ensure that you get a good deal on pricing.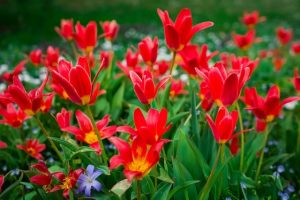 Since the spring break season can bring in many people, try to book your flights as soon as possible. This is for you to not end up with a bad deal on tickets. Or have to pay more than needed. Also, since prices may fluctuate depending on the day or time of year, it's best to check the prices. This is to make sure you don't overpay or get stuck with a bad deal.
Summer
Summer in Cancun can be rainy. That doesn't mean you should let a little rain keep you from enjoying your vacation. If you're visiting the area, there's no need to fall victim to the stereotype of a tourist canceling plans because of inclement weather. Instead, embrace the opportunity to explore what's available in the area when it rains.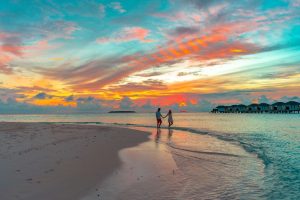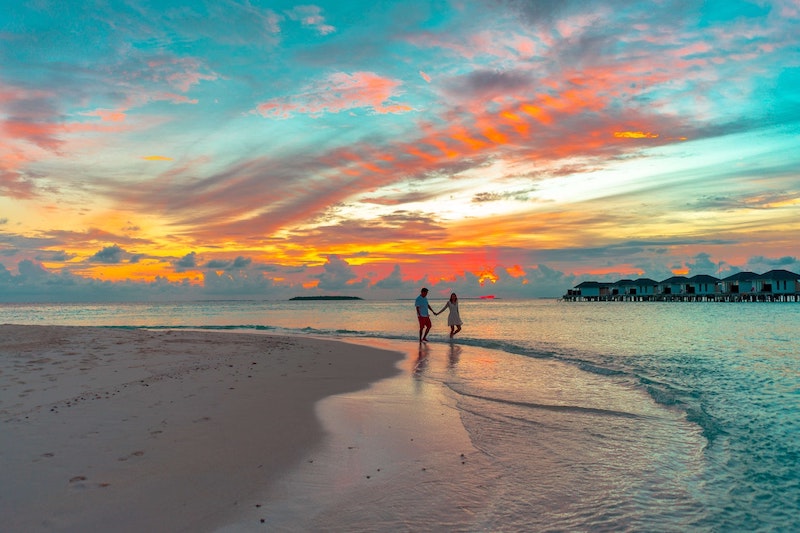 With beaches on either side of the hotel zone, Cancun is known for its sunny days similar to Puerto Vallarta. Don't let that deter you from exploring when it rains. The best part about being here is that there are still plenty of things to do even when it rains.
While it's true that summer in Cancun is significantly wetter than other seasons, there are still a couple of things to remember. First off: the rain isn't going to last forever. Even if it rains for the duration of your trip, you'll still be able to enjoy your vacation.
Rainy weather tends to come and go in spurts throughout the day, so plan accordingly and bring a waterproof jacket or poncho. Second: no matter what time of year you visit Cancun, expect some rain at some point.
Fall
The weather is not a problem when you decide to go during the fall or autumn season. This occurs from the middle of September to the middle of November. The air is warm and pleasant, but not hot. At this time, you can still enjoy the sunny and warm days at the beach. You will also enjoy some rain in the evenings or the early mornings.
If you travel to Cancun during this time of year, it will be highly unlikely for you to get sunburned or get a tan. There's also the Riviera Maya Jazz Festival, Which takes place in November in Playa del Carmen. And features free concerts at Mamita's Beach Club.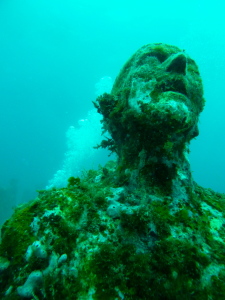 Now that we have discussed the weather let's talk about prices. During this time of year, hotels have reasonable prices. Airlines offer more affordable tickets to Cancun. Thus, it is easier for tourists to go on vacation. And enjoy a cozy relaxation while away from home.
The third thing to consider is entertainment and restaurants. Since many people go on vacation at this time of year, there are fewer visitors than during other seasons. You may not find as many entertainment options as usual.
However, restaurants will not be closed. This is because business owners know how important it is to keep their businesses open throughout these months. Thus, they will try everything possible to keep their businesses running smoothly.
Winter
If you are looking for a tropical place to go during the winter months, Cancun, Mexico, is a great option. While it's not the most popular resort town in tropical climes, that also means that you won't have to spend too much time searching for available flights. There is pleasant weather nearly year-round. And the hotel rates are reasonable. You should book your trip as soon as you decide to go. That way you can get the best deals.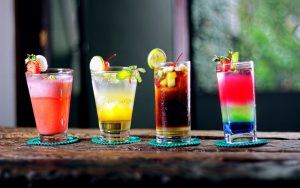 There are many great places to stay if you're going on vacation with children. One of the most well-known inclusive resorts in Cancun is the Hard Rock Hotel Cancun and Hotel Riu Caribe. The Hotel Riu Caribe is located on the beach which makes it the perfect place for you.
It is steps away from water activities like parasailing and snorkeling to one of the best spots. It has all the modern amenities that any traveler could want. The Hard Rock Hotel Cancun has a large variety of rooms. including family rooms with bunk beds and standard rooms with king-sized beds. This is also a good idea to visit the downtown area where you can enjoy plenty of places.
The Best Time to Visit Cancun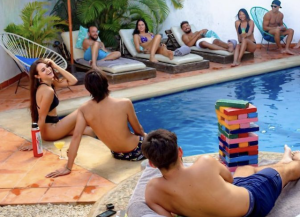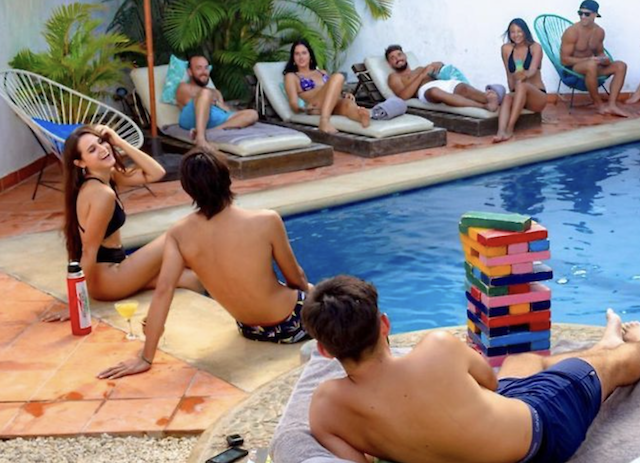 December to February
The best time to visit Cancun in Mexico is from December to February. This period is also known as the dry season. And it's the best time for swimming in the ocean, snorkeling, and scuba diving. This is also the time when Carnaval is celebrated on different days throughout the Riviera Maya, with the largest celebration taking place on Cozumel.
If you want to experience the best weather conditions in Mexico, then plan your vacation during this period. The average temperature ranges around 22 degrees Celsius (72 degrees Fahrenheit) during this season.
We recommend that you book your flights as soon as possible since it gets hectic. It's also an excellent time to visit if you're traveling from North America or Europe. This is because it's winter there and thus cheaper than usual.
March to May
The weather is warm and sunny, with an average high of 29°C and low of 21°C. In the spring, you can enjoy the beautiful blooming flowers and green grasses. You can also go snorkeling or scuba diving in the Caribbean Sea. In late March, you can celebrate the beginning of spring with Carnival de la Flora. You can see the colorful flowers everywhere!
In April, many festivals are going on here in Cancun. One of them is Carnaval de la Flora, a festival dedicated to the colorful flowers in bloom during this time of year. Many other festivals like Easter, Mother's Day, and Father's Day make this month very special!
May is one of the best months to visit Cancun because it still has warm temperatures but not too hot yet! You can go swimming in the ocean or even relax at one of our beaches while enjoying your favorite drink in one of the best places in Mexico!
June to August
The average daily high temperature during this time is 86 degrees Fahrenheit (30 degrees Celsius). This is the most popular time for tourists and vacationers. As it is also the dry season. There are usually no rain showers during this time.
This makes it an ideal time for swimming and other water activities. But, if you plan on going during this period, bring an umbrella because it does get windy at times. In addition to the high temperatures, there are plenty of the best restaurants and bars to visit during your stay. There are also many activities you can do during this time. You can have snorkeling, swimming with dolphins and scuba diving.
September to November
During these months, the weather is cool and dry, making it a great time to travel on hot days. If you're looking for a beach vacation, this would be an ideal time. This is because the ocean temperature will still be warm enough to swim in. But not too hot so that you'll get sunburned.
These months have perfect weather for doing outdoor activities such as surfing, kayaking, wakeboarding, or snorkeling. If you want to avoid crowds of tourists, this is also a good time. Since many people are still on summer vacations. These months are considered the hot season in Cancun.
During this time, you'll be able to enjoy all the attractions in Cancun without worrying about crowds or long lines. You'll find lower prices on flights, hotels, and tours which are one of the best things to enjoy. There's no better way to experience this tropical paradise than by visiting during these months!
High Season in Cancun
The high season, also known as prime season, is when most tourists visit Cancun. If you plan a trip to Cancun, try to plan your vacation within December, March, and April. This will ensure you receive the best rates on flights and hotels. February and August are also good months to travel to Cancun if you can't make it during December or March.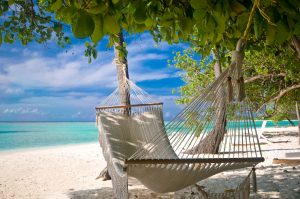 When it becomes frigid up north, people fly south in search of sunshine and warmth. Wise northerners know that the best way to get through a long winter is to take a week off when it's the coldest and darkest. The most popular time to visit is during the winter. Because of its cold weather. Thus the number of visitors remains high and consistent from the end of November to early March.
Low Season in Cancun
The best time to plan a trip to Cancun is during the so-called "shoulder season". This lasts from mid-November until late February. During these months, you enjoy great weather without the swarms of people. Mainly the ones who descend on Cancun during peak season. You'll pay less for your hotel rooms and flights when fewer people are traveling.
You'll still enjoy beautiful weather and a full range of hotel amenities. You can find better deals on airfare, hotels, and tours during the low season. However, if you're not bothered by the heat, this is the best time to visit Cancun. The weather is warmer than during the high season (December-April). It's still pleasant enough to swim in the ocean.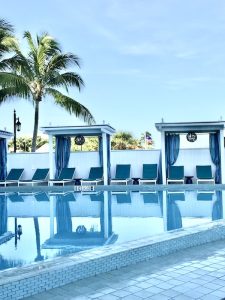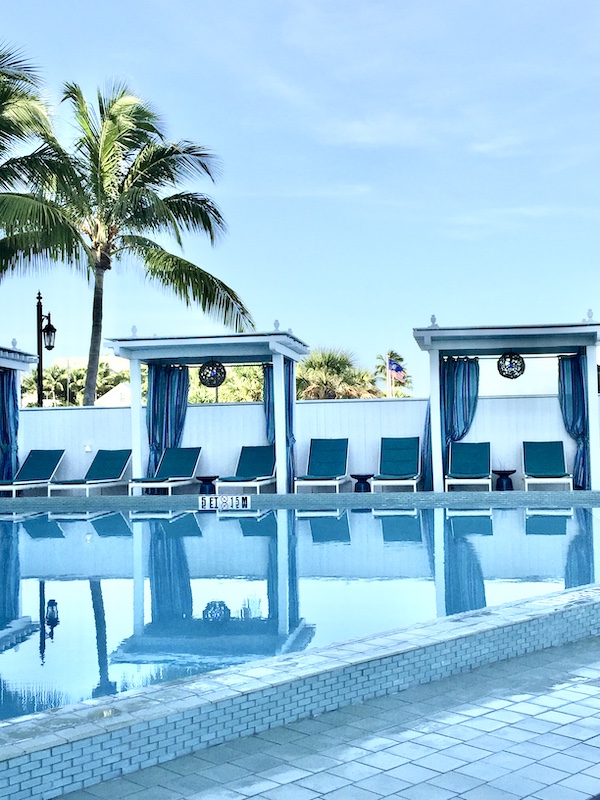 10 Frequently Asked Questions
When is the best time in Cancun where the weather is nice?
The weather in Cancun is pleasant all year round. But late December-April is particularly pleasant. January-March is the absolute peak season for great weather. These months have the average rainfall, humidity, lower temperatures, and the clearest skies. January is known to be the coldest month of the year.
The beaches of Cancun are in gorgeous conditions almost every day. And on sunny days you can explore inland ruins and jungles. The sea temperature is more excellent than in the summer months, but it's still comfortable to swim in. The night and early morning temperatures are primarily warm but can be chilly from December to February.
When is the best time to visit Cancun for families and children?
April-June and November are best for families with children to visit Cancun. Hotels, flights, and tours are cheaper than in peak season. Attractions and beaches are uncrowded, and the weather is warm and comfortable with moderate temperatures. These months are ideal for visiting the Mayan ruins, other archeological sites, and inland jungle adventure parks.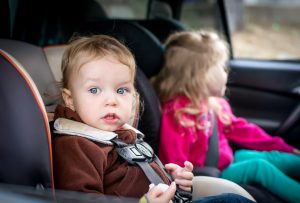 You can enjoy warm waters for swimming and snorkeling throughout these months. Both whale sharks and sea turtles are present in May and June. The only exceptions are Thanksgiving Week, which many Americans visit, and Holy Week (Semana Santa). This is the week before Easter, the busiest holiday week for Mexican families.
When is the best time to go to Cancun at a reasonable price?
The best time for a super deal is in the summertime wet season. This is from July through October, with particular discounted fees in September, October, and November. This coincides with typhoon season. However, major hurricanes have landed right here two times in recent years.
At some point in the wet season, the good-sized majority of days are hot, dry, and humid, with little rain in quick bursts. For vacationers who don't mind the warmth and low rain shower, that is the right time to travel.
Hotel prices are supremely discounted. Deal-hunters will even locate inexpensive fares on flights and excursions. Travelers can store hundreds, even thousands, of greenbacks as opposed to another time of the year at some point in those months.
When is the best time to visit Cancun or go sightseeing?
Chichen Itza, Valladolid, and the jungle adventure parks are best visited between December and April. From mid-December to early April, the weather is ideal. It has sunny days, little rain, warm temperatures, and low humidity. However, the peak travel season is January through March so attractions will be extremely crowded.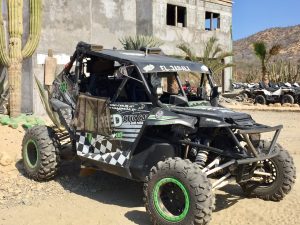 In December and April, traveling at the beginning or end of the best weather months provides ideal conditions for exploring everything the Cancun area offers. This is the best time to spend your new years and enjoy great deals.
When is the best time to go swimming, snorkeling, or diving in Cancun?
Oceans, reefs, and cenotes are truly wonderful all year, though there are some seasonal variations. The temperature in the water is lowest in February and March and highest from July to October. However, because September and October are the rainiest months of the year, July and August are the best months for swimming.
Cancun is not the best place to go diving or snorkeling. Despite being surrounded by a massive reef and teeming with wildlife, the water is frequently rough enough to reduce visibility. The coral near the central Hotel Zone is mostly dead.
Snorkeling and diving tours take visitors to nearby Isla Mujeres, MUSA, or Punta Nizuc at the Hotel Zone's southern end. The water is calmer and more precise, with active marine life. Visibility is best during the dry months of November through May, mainly January through March. Visit at the end of May for snorkeling, particularly with whale sharks. The water is warm and clear, and the first whale sharks have arrived.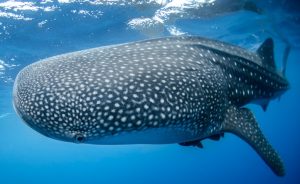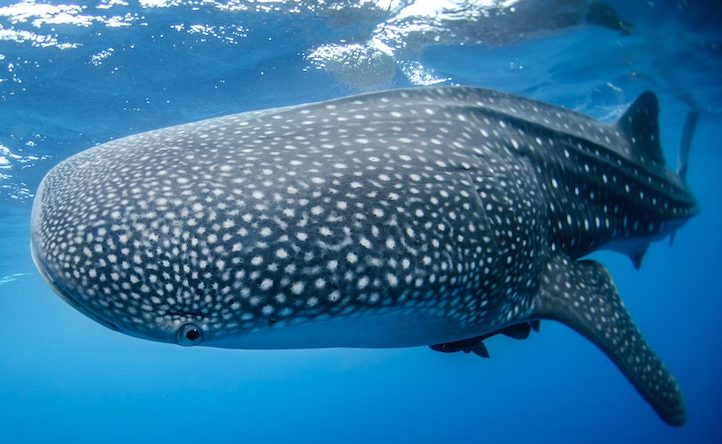 When is the best time to visit Cancun to avoid a large crowd?
The best time to avoid congestion is during the rainy season from June to October, especially September and October. As mentioned earlier, tropical storms are extremely rare. But these months coincide with the hurricane season.
Fortunately, travelers will find that the beaches are empty. The archaeological tours are mostly private during this period. Please note that many tour operators and restaurants are closed for breaks, mainly as the number of tourists declined in October.
When is the best time to visit Cancun for a getaway with your partner?
Cancun is most beautiful from December to May. It has ideal beach conditions and clear skies during these drier months, making it the perfect honeymoon destination. Early December, April, and May provide the best combination of good weather.
Also, it provides low-ish crowds and reasonable room rates for honeymooners on a budget. January through March has the best climate, with the sunniest days and near-perfect beach conditions. However, the rates are higher, and the crowds are thicker.
When is the best time to see whale sharks and sea turtles in Cancun?
Whale sharks begin to arrive in May and become abundant by June. You have a nearly 100% chance of spotting these gentle giants from June to August, usually several at a time in one location. Whale sharks start leaving the area in September and are almost entirely gone by the end of the month.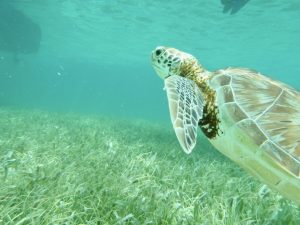 Adult sea turtles begin nesting on beaches in May, especially near the end of the month, and lay their eggs until October. In July, the baby sea turtles hatch and begin their nightly journey to the sea until December. The best time to see all three groups (whale sharks, nesting turtles, and baby turtles) is July and August when they are all present and active.
When is the best time to visit Cancun for nightlife?
Cancun always has excellent nightlife, with parties at the uptown clubs and bars in the Hotel Zone near Punta Cancun. However, different seasons attract different types of partygoers. Cancun is best known for its Spring Breakers. It features all-night parties, top international DJs, and bikini contests throughout March.
There is also a lot of partying from June to mid-July, as this is the time for high school graduates to let loose before starting college. In Mexico, the legal drinking age is 18, but IDs are rarely checked. Visit between December and February for amazing, mature nightlife. Clubs and bars are still crazy, but the crowd's average age is over 25, and they're less likely to barf on your shoes.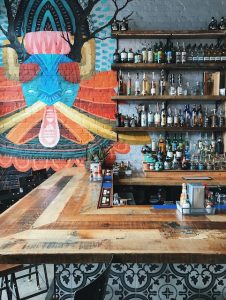 How can I get to Cancun?
The main airport in the Cancun area is Cancun International Airport (CUN). There are many airlines that fly into Cancun, some of which include Delta, American Airlines, United Airlines, and Southwest Airlines. Before going to Cancun, you need to find a rock star travel agent that is an expert in tourist destinations in Cancun. You should be able to trust them with your travel plans.
The best way to know if you can trust them is to ask around to have prior notice. You might want to contact their Better Business Bureau page. Or email address and look at any negative reviews about them on the internet. So that you can make an informed decision about who should handle your travel arrangements. Whether you are in the United States or another country, it is important to have travel insurance. This is for you to avoid having the worst time of your life.