Mexico City is famous for its rich culture and gorgeous beaches such as Puerto Vallarta. But did you know that it is also known for something else? That's right, it has its fair share of haunted places too! This is not surprising with its tumultuous history. In fact, there are ghost tours here that will take you to different locations in and around the city.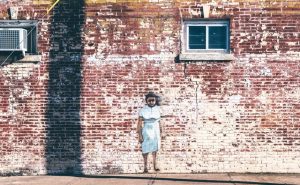 ---
What's in this post:
hide
Haunted Places in Mexico
---
---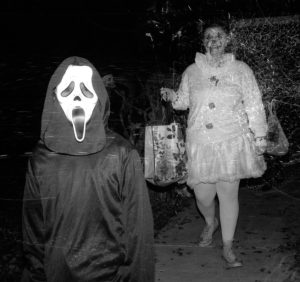 These tours are not something new. After all, other cities like New Orleans, London, and Melbourne have the same thing too. If you are curious as to whether there are any truths to the ghost stories in Mexico, why not visit the spookiest sites here? This way, you can see for yourself if there is any truth to these haunting tales.
Haunted Locations in Mexico You Don't Want to Miss
Mexico is full of life, true. However, it is not just the living that thrives here. In fact, the dead are also making their presence known too. For those who want to hear a good ghost story or seek out paranormal activity in Mexico, take a look below.
Claudia Mijangos House
Meanwhile, this house was owned by a murder convict called Claudia. Unfortunately, Claudia suffered a psychotic break. Wherein she murdered her own children. She did attempt to take her life. But she fainted and woke up in the hospital after three days. Local residents said that they hear strange sounds from within the house. Also, they see a child popping up from the windows.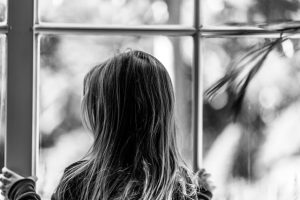 The Island of the Dolls
Another haunted spot that is not for the faint of heart is the Island of Dolls. This small island just south of Mexico City was never intended to be a tourist attraction. What lures tourists here is the hundreds of dolls hanging from the trees. According to local legend, the Isla de las Muñecas came to be when the caretaker saw the body of a young girl floating in the waters.
Soon after, he came across a plastic doll which he hung on a tree as a small gift to respect the dead girl. He continued to put up plastic dolls on this isolated island to please the spirit. Locals said that the dolls on the Isla de las Munecas often move.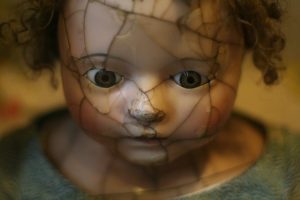 Some even say that they whisper to one another. The caretaker, who went by the name of Don Julian Santana Barrera, died in the same way the little girl did. It might be that this is one of the small islands in Mexico that has a ghost living in it.
Casa de Los Tubos
Also known as the House of the Tubes, this is another popular place to visit in Mexico. Aside from its spiral design and cylindrical hallways, Casa de Los Tubos is also home to restless spirits. In fact, it has claimed the lives of several construction workers.
Furthermore, they say that the abandoned mansion is home to the wandering soul of an eleven-year-old girl. It might be that she killed herself or got into an accident on the property. Either way, many have seen the spirit of the girl standing at the window and waving to the people below.
Haunted House
El Callejon del Aguacate harbors a wide array of ghostly residents, including Satan himself. Although this little alley appears normal during the day, ghost hunters often come here at night. This is not surprising as stories abound that the former tenants were said to be using an Ouija board to pass the time.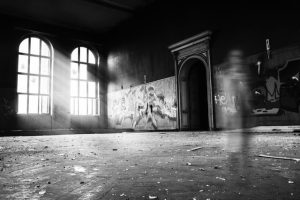 Of course, anyone who has seen movies dabbling in the occult knows full well that this kind of activity doesn't bode well. After all, fooling with an Ouija board can cause evil spirits to be unleashed.
Palacio de Lecumberri
This former prison is known as the Black Palace. It was once used to incarcerate both the good and the bad within the city limits. It was inaugurated by President Porfirio Diaz at the turn of the 20th century. It got its name only during the 70s. When it held left-wing political prisoners. Since torture and murder happen here often, it is not surprising that there are ghosts here.
Nowadays, the Black Palace is where the National Archive is. Aside from that, employees have been seeing apparitions and unexplained events here. They call the unseen guests here the Lecumberri Ghosts. One particular ghost who is often seen here is Don Jacinto. It appears that he might be one of the cleaners in the former prison.
Tasqueña Station
Another paranormal location in Mexico is the Tasquena Station. It happens to be one of the places included in spooky stories in the area. However, unlike others, the ghostly figure that is seen here is quite friendly.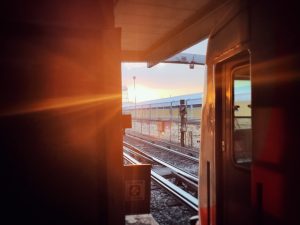 Although he died tragically in this station, it seems that he chose to stay here to protect solo passengers. It is up to you if you want to see this friendly ghost when you visit Mexico.
Colegio Salvatierra
This primary school lies in the coastal city of Santa Rosalía. Although its halls are rich in the sounds of laughter from its students. There is a dark side to it too. Urban legend says that there was once a male student playing with his marbles in the girl's bathroom.
Unfortunately, he accidentally swallowed one which caused his death. Rumors have it that they can still hear his laughter as well as the sound of marbles.
Pantheon de Belen
The Belen local cemetery lies in the heart of Guadalajara. Legend has it that a vampire was killed and buried in this cemetery. Mostly by local vigilantes. However, a few months later, the slab covering the plot cracked.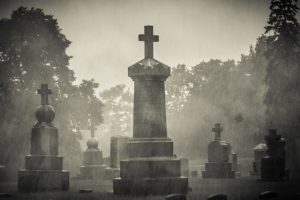 Also, the stake that was used to kill the vampire grew into a tree. Many believe that when this tree dies, the city will be plagued with horror once more. Today, this tree is surrounded by a gate to protect it.
House of Laments Guanajuato
Mexico not only has a rich history. But it is also rich in haunted tales too. In fact, this one is tragic since it involves a serial killer. This house was owned by Tadeo Mejia who killed people in cold blood. This was to communicate to his dead wife through various paranormal methods.
Mejia's wife was killed during a home invasion. After consulting with a witch, he was advised to perform human sacrifices in order to talk to his deceased wife. Mejia died after conducting surgery on himself. A human skull and other skeletons were found on the property.
Other Cool Places to Visit in Mexico
Aside from the haunted hotels and houses in New Mexico, there is more to discover. Let's take a look.
The House of Panchita the Witch
Although this house lies on the end of a good town, it is actually a unique place to visit. In fact, the witches' house of Panchita is on the Plaza Rio de Janeiro in Colonia Roma. The Casa de Las Brujas is home to the ghost of a woman whom many have seen on the street that was named after her. Female apparition has become a staple in the area.
Templo Mayor Ruins
This archeological site in New Mexico in the United States has a blood-soaked past. In fact, this ancient city is not completely quiet as the presence of the dead can be felt here. After all, more than 4,000 people died here as human sacrifices.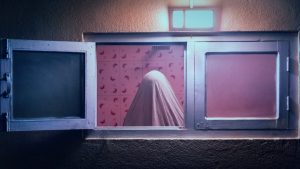 Today, it has been turned into a museum. However, guests often report strange sensations here. You can find this in Centro Histórico.
Hospicio Cabanas
Colonial cities like Mexico City often have spooky stories to share. Hospicio Cabanas boasts of Guadalajaran architecture. However, it has now become one of the haunted locations in Mexico in recent years. In fact, this structure was used as an asylum, orphanage, and even military barracks. There are several stories circulating here but there is one that stood out the most. Legend has it that the large wall clock stops whenever a child died in the orphanage.
Spooky Locations Around the World
As was mentioned before, there are other locations where ghosts are seen. Here are a few to consider.
Banff Springs Hotel
Guests often see a bride fall to her death here as well as the ghost of a bellman. The latter is often seen helping guests of the hotel. He turns up the water heater, adjusts the lights, and so on. He disappears right after.
Hill of Crosses
Although there are no ghosts or other entities here, it is still a formidable sight to see. Just imagine, more than 200,000 wooden crosses stand on this hill in Lithuania. Religious people often travel here as a pilgrimage.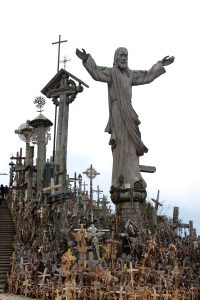 Castle of Good Hope
Built during the 17th century, this is the oldest building in South Africa. However, there had been many atrocities that happened here. This led to plenty of ghost stories being shared here. One of them is the lady in grey who was often seen running around and crying. The woman's ghost was no longer seen after the body of a woman was found on the premises.
Bran Castle
If you have seen the movie screening of Dracula then you will feel that Bran Castle is familiar. That's right, this is the closest castle that fits the description of the novel by Bram Stoker.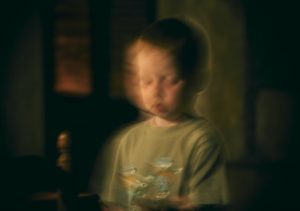 Legends say that evil spirits roamed the land like humans by day but at night, they torment the villagers as they sleep. Even Stephen King wrote about vampires. This might be his inspiration.
Wrapping Up 10 Spookiest Sites to Visit in Mexico
Puerto Rico, the United Kingdom, North America, and other countries in Latin America have something in common. They have their fair share of ghost stories. Among these are La Llorona, Suicide Forest, Alcatraz Island, and the eccentric museum of the House of Mummies. Even if you read American History, you will notice that there are locations that are active. A good example here is the Winchester Mystery House.
As you can see from above, it doesn't matter if it is in the 14th century, 19th century, or today. These haunted locations are still active. In fact, the entire country of Mexico has its fair share of good and malevolent spirits with good reason. After all, its history is quite tumultuous at best. From the sound of a beating heart heard in the halls of castles to a rocking chair moving on its own, you will not run out of ghost stories here.
What are the limits of this amazing city when it comes to the paranormal? Let's just say that planning overnight stays will feel different after hearing ghost stories in Mexico.