The call of the beach is just too good to pass up. This is especially true after being cooped at home for the past two years because of the global pandemic. And when it comes to popular destinations in Mexico, Cabo San Lucas is one of them.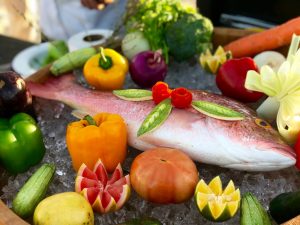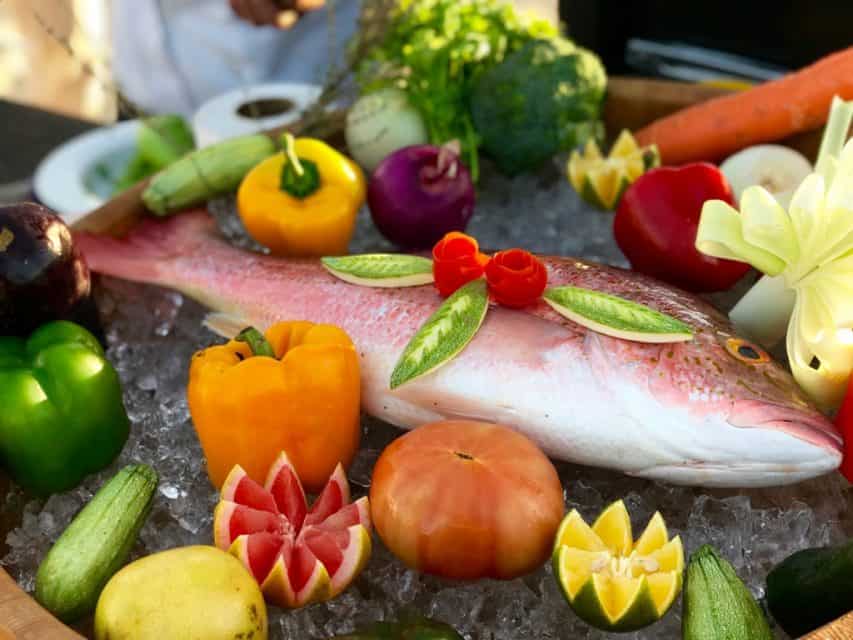 ---
What's in this post:
hide
Luxury Beach Resorts in Cabo San Lucas
---
---
This area in the Baja California Peninsula juxtaposes the desert with the blue waters of the Pacific Ocean, and the emerald waters of the Sea of Cortez. With several luxury resorts waiting to welcome you at the tip of the Baja Peninsula, this place is definitely a beach lover's paradise.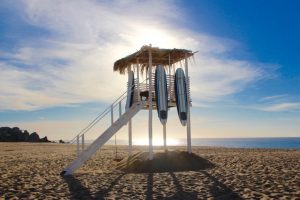 Meanwhile, Cabo San Lucas is the main town where you will find restaurants, shops, and the like. The other is San José del Cabo. The surrounding area around the town is Los Cabos. If you are looking for hotels, you will find most of them at Land's End. This area lies on the southern end of Cabo.
Take note that the ocean in Cabo is too rough for you to swim in. However, there are resorts that have swimmable beaches. Let's take a look.
Best Luxury Resorts to Stay in Cabo San Lucas
Finding an inclusive resort in either Cabo San Lucas or San Jose del Cabo is not that hard. However, not all of them have beaches ideal for swimming. That said, let's find out which hotels you can stay in in Cabo for that unforgettable experience.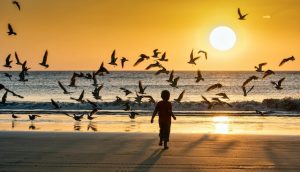 Casa Dorada Resort
Casa Dorada is one of the best luxurious resorts to stay in Cabo that lies on Medano Beach. Aside from having a great view of the Arch of Cabo San Lucas, it is also within walking distance of the best shops, restaurants, and nightlife in town.
Guests can enjoy soaking up the sun in one of their two swimming pools and lounge chairs. Tall palm trees surround the property that gives additional shade, especially around their main pool which is the outdoor swimming pool. The best part is that Casa Dorada has a swimmable beach that guests can easily access.
Hilton Los Cabos Beach & Resort
Another option to consider is Hilton Los Cabos. Sitting on a calm stretch of beach, this resort boasts a calm and relaxing atmosphere ideal for all ages. Everything you are looking for in a tranquil getaway is here. From modern amenities to serene surroundings, guests will feel right at home.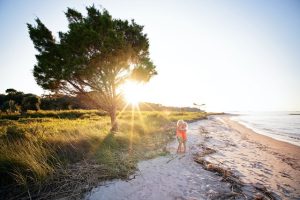 Families who want to bond with their children will enjoy spending time at the beach here. In fact, the calm waters on this side of the town make it a perfect place for water activities. Aside from that, there are private plunge pools and various spa treatments available here as well.
Breathless Cabo San Lucas Resort & Spa
Are you looking for a beautiful beachfront resort in Cabo? This is what Breathless Cabo San Lucas Resort & Spa is all about. This all-inclusive adults-only resort provides its guests with stunning views of the marina from their private balconies. Aside from that, they have easy access to Medano Beach which is known for its calm waters. Some rooms come with a hot tub or a private pool.
In addition, Breathless provides its guests with world-class spa services for their much-needed pampering time. Swim or lounge at the resort's infinity pool and try the different dishes prepared by the restaurants on-site. And if you are looking forward to experiencing the nightlife in Cabo, it is just a short walk from the hotel.
Hacienda Beach Club & Residences
For couples or families who are looking for a relaxing getaway, Hacienda Beach Club is a great option. This 4.5-star hotel has world-class amenities and spacious rooms for you to enjoy. Aside from that, lush greenery and rooms that open up to amazing ocean views await their guests.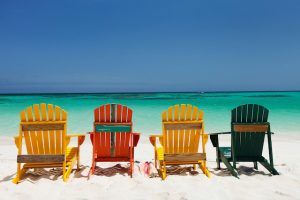 Hacienda Beach Club has an outdoor swimming pool, spa, and on-site restaurant too. In addition, it is just a few steps from the marina. However, if you are looking for entertainment or nightlife, downtown Cabo San Lucas is just five minutes away from the resort. This is where you can head if you want to experience the nightlife in the town.
Villa La Estancia Beach Resort
Villa La Estancia is a beachfront resort that welcomes guests with luxurious suites to stay in. Complete with private balconies overlooking the ocean, these villa suites are your home away from home. Sitting in the heart of Los Cabos, its prime location makes it a favorite among travelers who want to be close to the action.
In fact, since it is close to the marina, guests can go on fishing trips easily. Aside from that, the resort has a tennis court, spa, and an oceanfront swimming pool. You can spend a day lounging by the pool or at the swim-up bar or, enjoy the calm waters of Medano Beach. Either way, you are going to have an enjoyable time here.
Grand Velas Los Cabos
Meanwhile, Grand Velas is a luxurious all-inclusive, five-star hotel that lies on Playa El Tule. Their all-suite property boasts sea views thanks to the property's unique design. Aside from that, this hotel comes with world-class amenities such as a kids' club, Teen Club, and a Spa Atelier.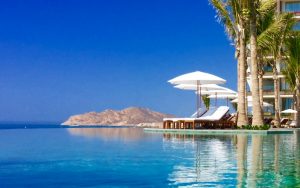 In addition, Grand Velas boasts several swimming pools on the property to accommodate their guests. There are sun loungers as well as cabanas here as alternatives for those who want to head to the beach. After all, the waters on this side of the land are not safe to swim in because of the strong waves and rough waters. That said, this luxury hotel offers panoramic views of the water and plenty of activities to fill your hours with.
Las Ventanas al Paraiso
Las Ventanas is an excellent place for honeymooners. This romantic spot offers more than just pampering. In fact, guests will feel like royalty here thanks to the exceptional personal service they offer here. Although there is no direct access to the beach because of the rough waters, you can still admire the view from their ocean-facing infinity pools.
Luxurious rooms complete with amenities will be the perfect sanctuary for you here. Aside from that, there are a few restaurants that offer various cuisines too. Although this hotel is one of the best resorts for honeymooners, it is a family-friendly resort too. In fact, they have a kid's club on-site among others.
Grand Solmar Resort
The beautiful resort of Grand Solmar is another option to stay in while in Cabo San Lucas. It is a relatively new resort that combines modern architecture with the natural beauty of the surrounding. If you are looking for a spa resort that is near the action in Cabo while still offering a reprieve from the crowd, this is it.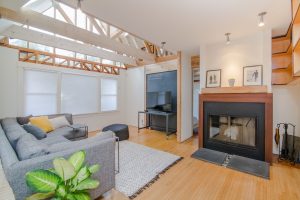 Their luxurious suites feature spacious bathrooms, air conditioning, and satellite TV. Other amenities include swimming pools, a fitness center, restaurants, and a full-service spa. You can even request room service if you prefer to stay in the comforts of your suite. One of the best things about this Solmar resort is that it is a beachfront property. This means that you will have access to the pristine white sand beach and the waters too. Take advantage of their all-inclusive plan for a trip that you will not forget.
Pueblo Bonito Sunset Beach Golf and Spa Resort
Conde Nast considers this golf resort to be one of the best in Mexico with good reason. From their Junior Suite to their Super Executive Suite, you will have luxurious lodgings with modern amenities at your disposal. They have lush gardens surrounding their free-form swimming pool. Aside from that, their large pools are perfect for swimming or lazing around. They also have tennis and volleyball courts if you want to work up a sweat.
Aside from that, this is an excellent choice for families too as there are lots of activities as well. In fact, kids can take advantage of the playground and the kid-friendly events on the property too.
Sandos Finisterra Los Cabos
Sandos Finisterra lies on the beautiful Los Cabos. It is a great place for travelers as it sits between the beach and has easy access to downtown Cabo San Lucas. This luxury suite resort comes with private balconies and terraces with great views of the waters and the marina. Take your pick of a hotel restaurant each night to sample international dishes. If you want the convenience of having your food ready for you, then opt for their inclusive plan instead.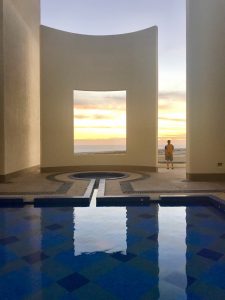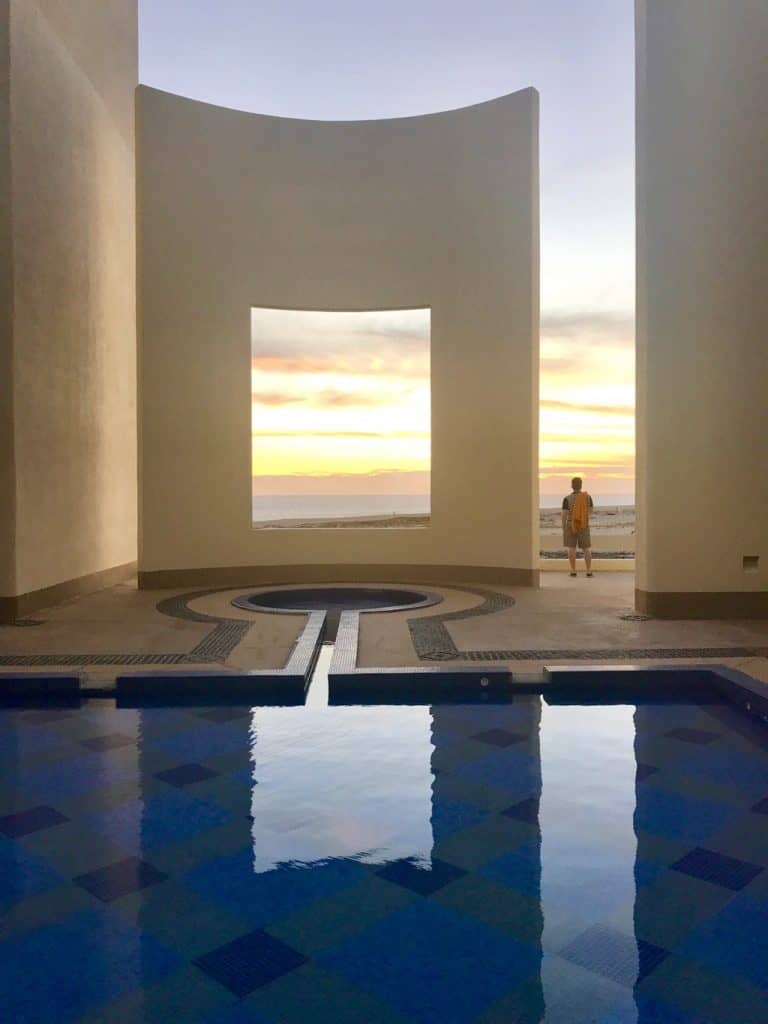 There are four swimming pools, a fitness center, and a spa service available here. Take advantage of their Tours desk to help you plan your itinerary outside the hotel. After all, its location in Los Cabos gives it easy access to calm waters where you can go scuba diving, paddle boarding, and more. There are fire pits by the beach if you want to drink and relax at night.
Bonus Resorts to Consider
Cabo San Lucas does have some of the best beaches in Mexico. However, not all of them are ideal for swimming because of the dangerous currents. If this is your first time visiting, you can stay in a boutique hotel or in an all-inclusive one if you prefer. In fact, aside from the ones mentioned above, you can also check Montage Los Cabos on Santa Maria Bay. This is a safe environment where you can go swimming and snorkeling to see sea urchins and other sea creatures.
You can also try Chileno Bay Resort which is just a short drive from downtown Cabo. Sitting on Chileno beach, this hotel is a beautiful place to relax and unwind. This is one of the best places to stay here because of its exclusive access to the beach.
Conclusion of Luxury Resorts
Cabo San Lucas is indeed one of the best places to visit in Mexico. It has some of the most amazing beaches, like Lover's Beach, to soak up the sun and bathe in their waters. Thanks to its proximity to Marina Cabo San Lucas, travelers can easily go on boat trips as part of their itinerary.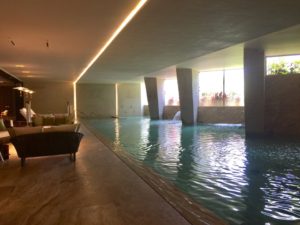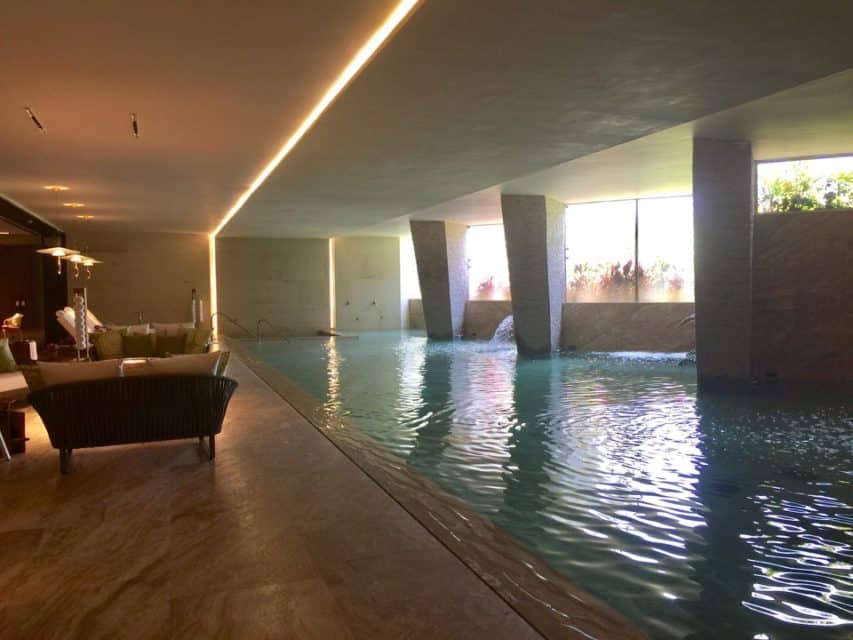 Several luxury hotels and resorts are also available in Cabo San Lucas. However, not all of them have access to beautiful beaches. This is because some areas have rough waters. Common sense dictates that these hotels offer alternatives instead. Fortunately, they do have a shuttle service to calmer waters where water sports are available. You should check the hotel's official site to know what services they offer if you are planning the perfect escape to Cabo. With its sand dunes contrasting the electric blue waters of the Pacific, Cabo San Lucas is definitely a place to visit in Mexico.