Mexico is well-known for being a country that is steeped in history and culture. Millions of tourists flock here each year to admire its beauty. From its beautiful beaches to ancient ruins, there is something for everyone here. In fact, Mexico has always been a popular destination for travelers from the United States and across the globe.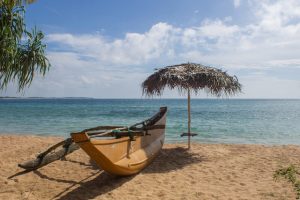 Although there are plenty of Mexican cities that are safe for travelers, there are some that tourists should steer clear of. If this is your first time traveling to Mexico, it is important to do your research on the worst places to visit in the country. This way, you will know which ones you need to skip going to or at least be more cautious when visiting.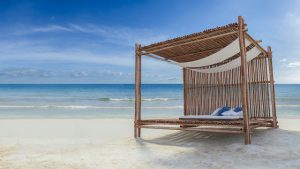 ---
What's in this post:
hide
Worst Places to Visit in Mexico
---
---
Is It Safe to Travel to Mexico?
Mexico may be a popular tourist destination for American citizens, but violent crime rates are on the rise. If you have been following the news, you would have heard of two Canadian tourists being killed in a shooting in Playa del Carmen. This happened early this year. Aside from that, there were four U.S. citizens who got hurt when a gunman opened fire on a beach in Mexico.
It is not surprising that the U.S. Department of State issued a warning about traveling to Mexico. In fact, they rated traveling here as 3 in the danger level with 4 being the highest. Aside from that, there are specific areas that were rated as 4. These are the ones where drug cartel violence is known to be the worst.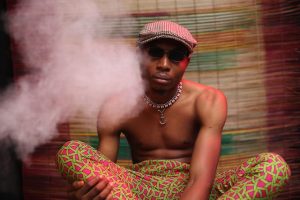 There is also the threat of Covid-19 on top of everything. Mexico has never closed its borders to tourists. This is why the Covid-19 infection rate tends to be high here. Since they welcome both vaccinated and unvaccinated travelers. This is another threat that tourists should consider.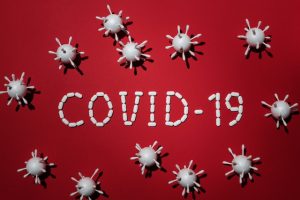 On a good note, even though some tourist destinations in Mexico see an uptick in crime rates, they are still relatively safe compared to those where drug cartels are present. In fact, the Mexican government has heightened the security of these tourist attractions. To ensure the safety of their guests. These areas include Cancun, Puerto Vallarta, Los Cabos, and Acapulco to name a few.
What are the Worst Places to Visit in Mexico?
Traveling to Mexico soon? There is no doubt that this is the perfect place for you to enjoy the sun, sand, and sea. Aside from that, there are plenty of tourist areas that you can explore to learn more about the country's culture and history. Of course, it pays to know which areas you should avoid so you can have a safe trip here. That said, let's take a look at the worst places to visit in Mexico.
Ciudad Juárez
Ciudad Juarez is a city in the northern part of Mexico near El Paso, Texas. Also referred to as Juarez, most travelers think of it when they visit the country. The city's population has grown over the years. Unfortunately, this led to high crime rates too.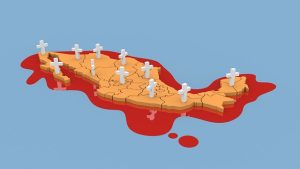 As the city continued to expand into a large city, the number of crimes happening each year is growing too. In fact, it is now included in the list of the top 50 dangerous cities in the world! Female travelers should avoid this city as there is a high risk of getting involved in crime here.
Acapulco
Adding Acapulco to this list may leave you scratching your head. After all, a lot of people head here each year to soak up the beauty of the area. On a good note, there are plenty of places here that are quite safe for travelers. In fact, if you stay in their high-end areas, you will feel safe and secure. You will find dozens of luxury hotels and resorts here that you can stay in.
However, if you travel beyond the high-end areas, you will find that Acapulco is also a dangerous city. Poverty is one of the reasons why there is a high crime rate here. If you have booked a stay here, make sure that you limit your exploration to the nearby areas of the hotel that you are staying in.
Tijuana
Just like Juarez, Tijuana is one of those cities in Mexico that will immediately come to mind. After all, it sits on the border between the United States and Mexico. In fact, because of its proximity to the US, like San Diego, American tourists frequent it each year. However, it is still seen as one of the dangerous places in Mexico.
In fact, OSAC gave Mexico a level 2 rating. This means that travelers should exercise caution when visiting, especially when they are heading to Tijuana. Thanks to the numerous security forces deployed as part of the border protection, such as customs enforcement, the crime rate in San Diego has gone down. However, it's not the same in the Mexican city.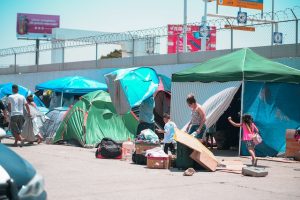 If you are visiting this city, make sure that you don't travel alone. In addition, avoid wearing jewelry and just keep a low profile. Take note that petty theft is rampant here so keep your wits about you.
Ciudad Obregón
When talking about dangerous areas in Mexico to avoid, Ciudad Obregon will definitely be on the list. This city is full of violence and a long list of crimes too. Armed robberies, human trafficking, and homicide rate have gone up in 2021. In fact, even Mexico's official website warns travelers from a foreign country to avoid this place at all costs. After all, even the locals fear for their safety here. Which is saying something.
Human and drug trafficking have become the norm here. The locals even ventured out to say that they feel most unsafe when using the ATMs, going to the banks, and even using public transportation. Even the murder rate has gone up in recent years. This is even when there is an addition of police officers in the area. This is why if you don't have any business here, it is best to avoid this city.
Ciudad Victoria
Ciudad Victoria is another city that has experienced an increase in crime rate recently. Crimes like sexual assault, robbery, and homicide have gone up. In fact, innocent people often get mixed in the drug wars. Where they are blackmailed and killed after. Ciudad Victoria is one of those cities that is susceptible to organized crime activities and kidnapping. Criminals often target travelers believing that they have money back home that can benefit them.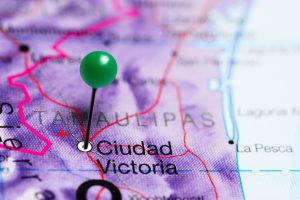 In 2019, local authorities warned about how savage the crimes have become in the city. This is why it is not surprising that it has a long-standing violence issue attached to it. If you are heading to Mexico, make sure that you skip this area at all costs.
Nuevo Leon
One of the Mexican states that are currently unsafe to visit is Nuevo Leon. In fact, the U.S. State Department has issued a warning that tourists exercise extreme caution here. This is because there is a higher rate of kidnapping and other crimes here recently.
On a good note, there are some areas that are safe for tourists. One of these is Monterrey. This is a big city in Nuevo Leon and has its fair share of crime. However, you can stay safe here by traveling in broad daylight and using restaurants and hotels to order you a taxi.
Culiacan
Culiacan lies inward from the Pacific Coast in Mexico and is best known for its beaches and hot springs. Aside from that, this city also boasts malls, water parks, and other tourist areas too. However, even though there are plenty of activities to do here, tourists still avoid it.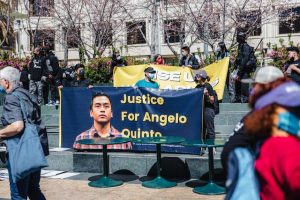 One reason behind this is that it is home to a very powerful cartel. Cartel-related crimes have gone up which makes travelers wary of visiting. There are tourist-friendly areas here where you can still be safe. However, make sure that you avoid venturing out of the safe zone.
Mazatlan
Tourists often flock to Mazatlan because of its beach, amusement parks, and aquariums. In addition, there are historic tours happening here that give guests a chance to learn more about its past. However, if you step outside the tourist-friendly areas, you will find the city susceptible to common crimes.
In fact, there is an uptick in violent crimes outside the area recently. This is why the local government recommends tourists skip going out at night. The warning is for their safety since the criminal activity is on the rise.
Sinaloa
Sinaloa is one of those cities that you should steer clear of while in Mexico. After all, it has become notorious for its gang presence. In fact, the city's illicit-dependent economy goes way back up to the 19th century.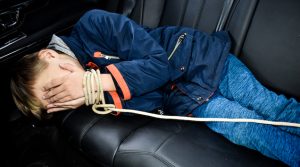 Currently, the Sinaloa cartel is the most powerful and dangerous in the world. In fact, they have taken numerous lives here as well as in neighboring cities. This includes Mazatlan and Culiacan. Although these two sound appealing to tourists, make sure that you stick close to the safe areas.
Baja California Sur
Cities in Baja California Sur have seen an uptick in crimes. In fact, La Paz is one of those areas in that you should be extra careful. This once tourist-friendly seaside city has become a dangerous place for travelers. In fact, the rise in crime rate is already affecting tourism here.
For starters, families no longer wish to visit here. Especially when they have children. Aside from that, tourists prefer to stay indoors at night. Which affects the nightlife in the city. The main thoroughfares are safe, including the boardwalk. In addition, it is best to stick with drinking bottled water and having your food prepared fresh here.
Irapuato
Meanwhile, Irapuato is also one of the worst cities in Mexico. It has seen a steady increase in violence and crime in the past few years. One of the news that came out of this city was the shooting of 24 people in a rehabilitation center. Although the police are doing their best to reduce the crime rate here, they are not having much luck. In fact, criminal gangs have seized power in the city. One of the most powerful of them is the Jalisco New Generation cartel.
The authorities were able to catch some of their gang members last year. However, the others are still roaming around. That said, the locals created their own public security group called the Justicieros De Irapuato. This group aims to fight the criminals and protect the residents when the authorities fail to do so.
Safest Places in Mexico
On a good note, it is not the entire country of Mexico that you should be wary of. In fact, there are major cities here that you will feel safe visiting. If you are looking for a safe place to visit in Mexico, you should check these ones out.
Playa del Carmen
This beautiful coastal city is a favorite for many travelers. After all, it is close to ancient Mayan ruins and cenotes. Aside from that, there are pristine white sand beaches here and turquoise waters too. It is not surprising why tourists include this in their bucket list while in Mexico.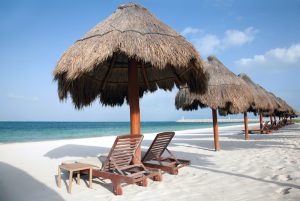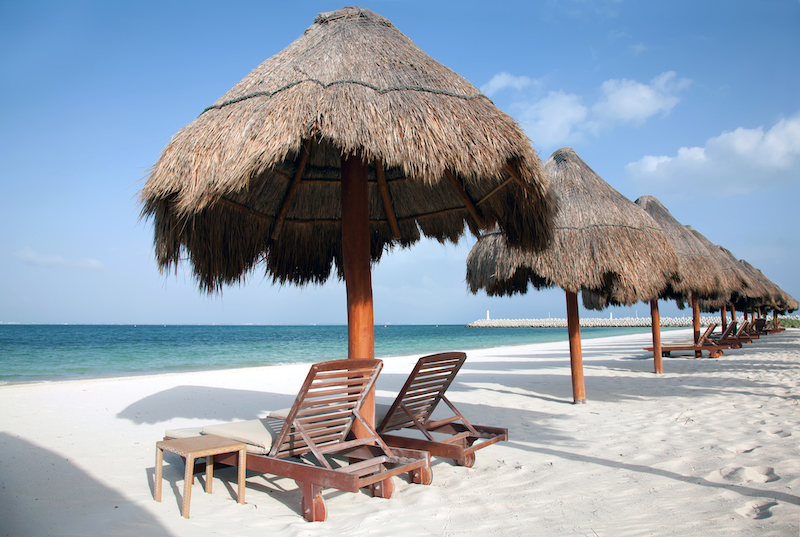 Although there is an increase in petty crime and drug-related violence in Tulum. Quintana Roo remains safe for travelers. That said, tourists should still exercise caution when traveling, especially late at night.
Merida
Meanwhile, if you are looking for the best place to visit in Mexico, then it should be Merida. Not only is it the safest city in the country, but also in entire Latin America. This Yucatan capital is best known for its amazing food, beaches, and colonial architecture. Aside from that, it is also close to archaeological sites too.
It is still a good idea to be aware of your surroundings while visiting Merida. After all, there are occasional incidents of pickpockets happening here. Other than that, this city is quite safe for all kinds of travelers.
Mexico City
Mexico City is the largest city in terms of population. Although it does have a bad reputation for having a high crime rate before, it is still one of the most visited spots in the country. In fact, this major city was able to reduce the number of crimes here from 2009 to 2011. This is because there is an increase in police presence, especially in tourist areas.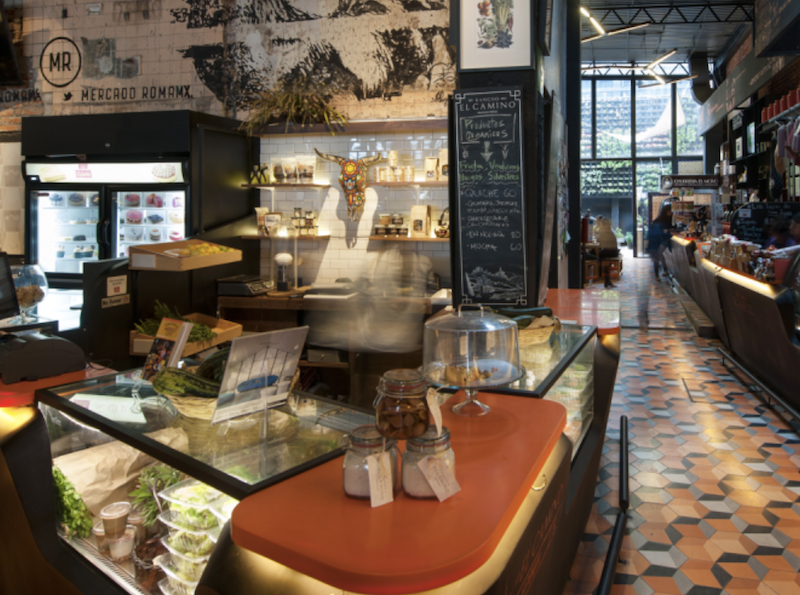 Aside from that, there are certain neighborhoods in the city that are best avoided. In fact, you should stay away from the northern and southern parts of the city at night. Tourists should stay in Condesa, Centro, or Roma when visiting the country's capital. If you are planning to visit La Merced Market, do this during daylight hours.
San Miguel de Allende
Another option to consider is San Miguel de Allende. In fact, it has become the home for more than 8,000 ex-pats from different countries. This is not surprising since this town boasts colonial architecture, heritage sites, and more.
Although the crime rate here is low, common sense dictates that you should be aware of your surroundings. Travelers should keep their belongings safe in their rooms or while using public transport.
Huatulco
This beach town in Oaxaca is a favorite destination for beachgoers. After all, this is the perfect spot to go swimming, surfing, and other water activities. Although the U.S. government considers it a safe place for travelers, criminal organizations are still present here. In fact, there is a high crime rate happening between Oaxaca and Huatulco.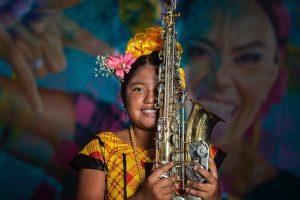 That said, this is still a good destination in Mexico because of its rich heritage. Even if it is not as popular as Cancun, the Riviera Maya, or Cabo, it still has an appeal to it.
San Luis Potosi
San Luis Potosi may be a tourist destination that is off the beaten path, but it is one of the safest places in Mexico. In fact, it ranks high in the safest states in the country. Of course, this doesn't mean that no crime happens here. However, when you have a good presence of mind, you will be able to keep yourself safe while staying here.
How to Stay Safe in Mexico
Traveling to Mexico is not a bad idea. If you are planning a trip here, you should know which areas to avoid. Of course, this is just one part of the steps that you should take for your safety. The rest are following these tips:
Study Basic Spanish
Travelers should learn basic Spanish before heading here. This is useful, especially when you are asking for directions or getting help.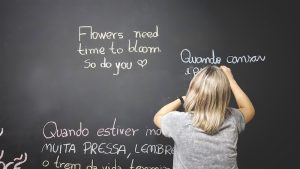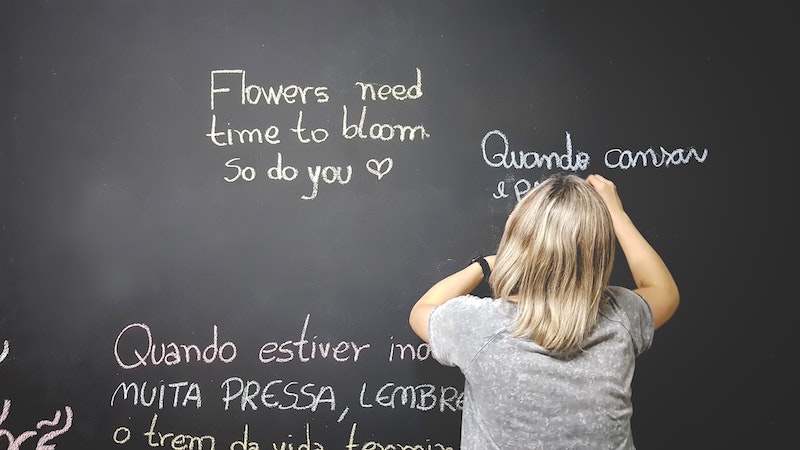 Be Alert on Public Transport
Another thing that you should keep in mind is to be extra careful when using public transport. This is because petty theft happens wherever you go. If you want to have an extra layer of security, have your hotel book a ride for you.
Don't Walk Alone at Night
This is especially true if you are a female traveler since there are some locals who may accost you. If you are traveling solo, make sure that you get back to your hotel early. On the other hand, you can always join a group if you plan to experience the nightlife.
Always Drink from Bottled Water
One of the tips that you should keep in mind when drinking in Mexico is to avoid tap water. Your stomach may not be able to handle it. In fact, it is always a good idea to bring bottled water with you when you are out and about. Aside from that, don't drink any beverage that has been handed to you by a stranger. In addition, keep an eye on your drink too because someone might slip something in it.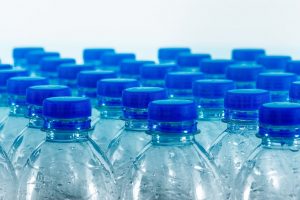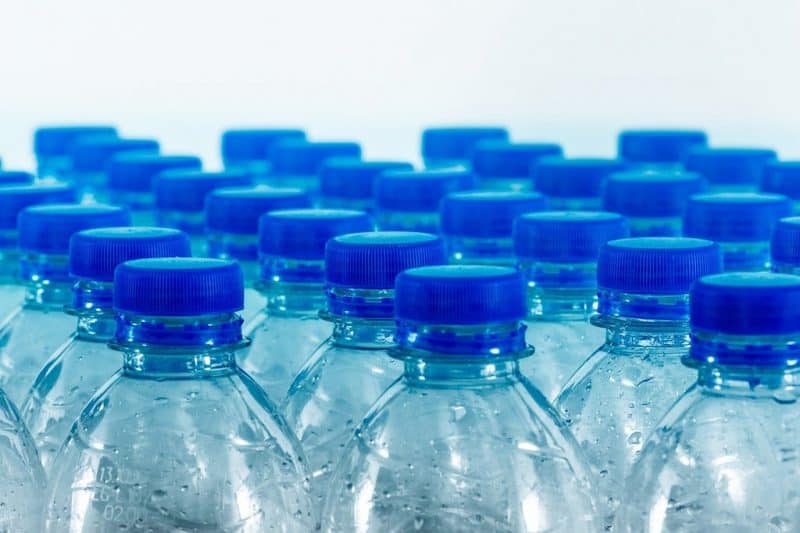 Don't Stand Out
As much as you would like to look your best in Mexico, it is best to keep your jewelry out of sight. Some criminals target tourists who wear their bling in plain sight. Most of the time they do this because of poverty. However, some might use you to fund their drug trafficking schemes. That said, skip wearing jewelry while you are in Mexico as an added precaution.
Conclusion
Mexico is one of the most popular places in Central America with good reason. After all, the pristine beaches and clear blue waters feel like paradise for many travelers. However, with all the beauty, culture, and history that it has, it is not one of the safest countries in Latin America. This includes both North America and South America.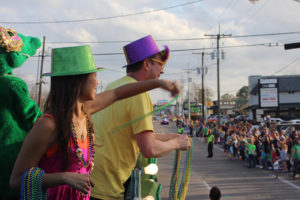 In fact, according to the global peace index, Mexico ranks 21st in the whole of Latin America in terms of peace. The rampant violence from criminal groups has taken a toll on the country's global peace standing, especially in the past year. Just imagine rural areas where toll roads are hijacked by rival gangs, accosting locals and travelers alike. Even public places in well-known cities are ripe for criminal activities.
The criminal justice system in the country is somewhat similar to that of the U.S. However, it cannot keep up with the increasing crime rate. Aside from their people being killed by gangs and whatnot, it's difficult to curtail criminal activities, especially in the worst cities.