Are you planning a family vacation soon? Well, you have come to the right place since Mexico is the perfect destination for you. In fact, what's not to like about it? It has gorgeous beaches, rich culture, and history, plus tons of activities for the whole family.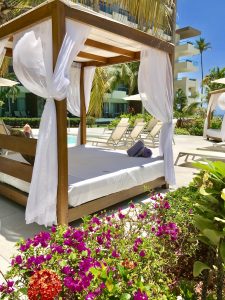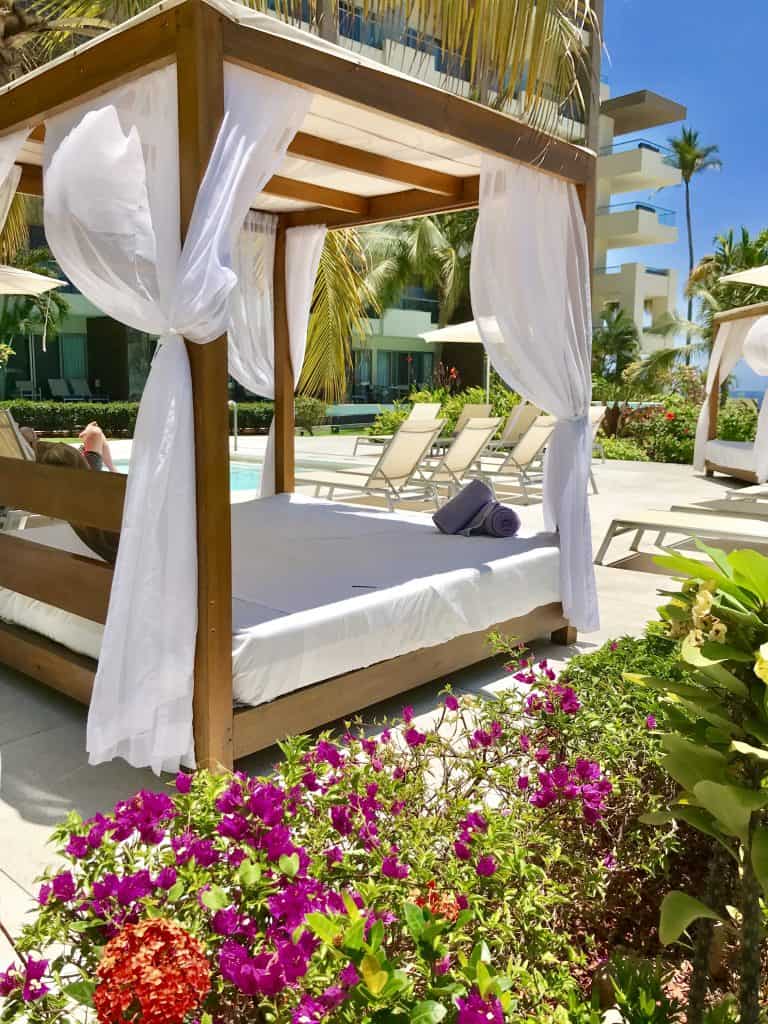 And what better way to have a memorable experience with your kids than staying in one of the inclusive resorts here? Mexico has dozens of hotels and resorts that can accommodate guests of all ages. This means that you can bring the whole family with you. And just sit back and relax. After all, when you say all-inclusive, everything is taken care of for you.
---
The 10 Best Family Hotels in Mexico of 2022
---
---
Now that you are finally planning your family trip to Mexico, let's take a look at the best hotels for you to stay in.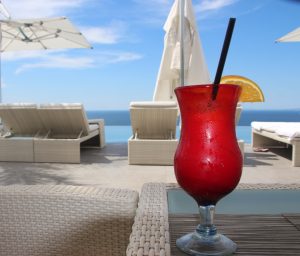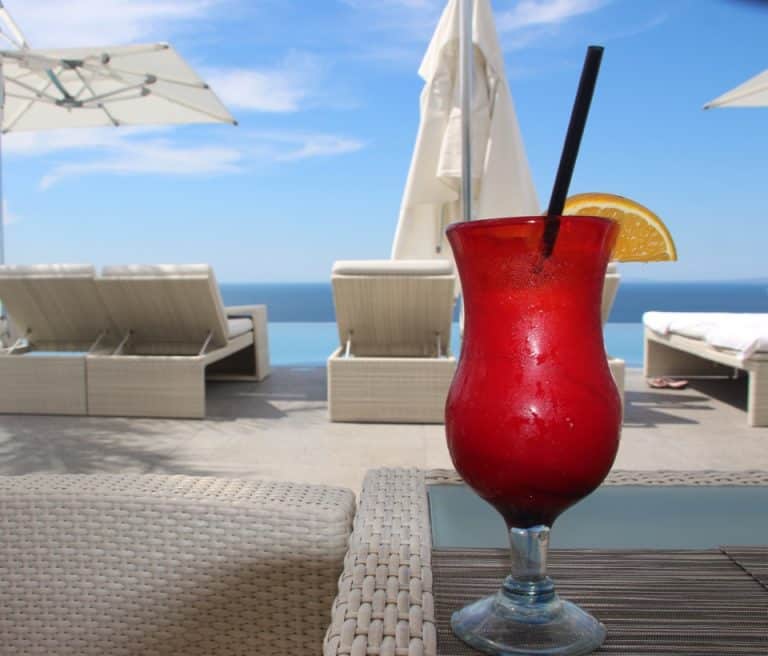 10 Best Hotels in Mexico for Families
There is no doubt that Mexico is a popular destination for many travelers. After all, it has everything you need for a quick getaway. It doesn't matter whether you are looking for luxury hotels that have ocean views, good food on site, or a Kids club, these options will fit your needs.
Hyatt Ziva Cancun
Staying in this hotel is going to be a dream come true for your kids. After all, this is one of the best all-inclusive hotels that you will find in Mexico. It lies along Punta Cancun's coastline along the Caribbean Sea. Aside from that, this luxury hotel has a clean design and an eco-friendly environment which adds to its overall look. In fact, seasoned travelers are all high praises when talking about Hyatt Ziva.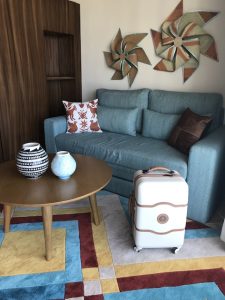 Their spacious rooms, which can accommodate large families, have all the modern amenities you will need. In addition, there is an on-site kids' club that will keep your young children quite busy all day long. After all, they will meet other children to play with under the supervision of their trained staff. They offer supervised pool games such as water volleyball or, they can enjoy the mini water park on-site. This is the perfect time for you and your partner to have some me time out on the pool or the beach.
Meanwhile, older children can also have some time on their own at the Moods Lounge and Club. This is a teens-only spot where they can socialize with their age group. There is dancing, karaoke, and mocktails too. As for the parents, there is a fitness center in the hotel if you want to work up a sweat. There are numerous fitness classes here that have been incorporated throughout the hotel. For example, you can do aqua spinning on one of the pools here.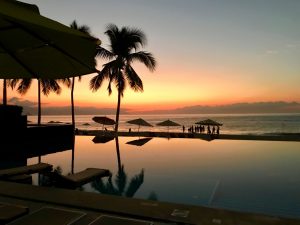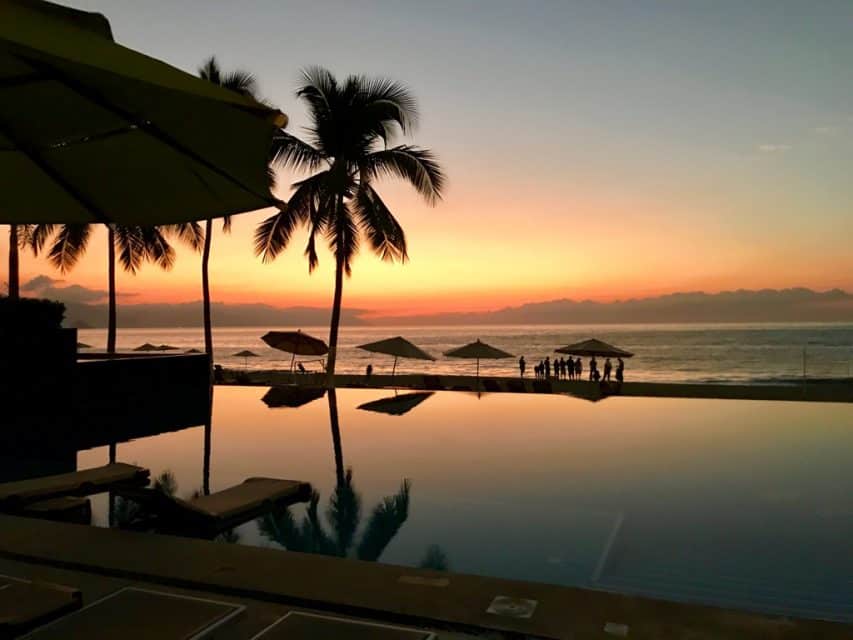 You can even go for their spa treatments to help you rest and relax. At the end of the day, families can get together over scrumptious food in one of the restaurants in the hotel. You can even ask for room service if you want to have some privacy.
Hotel Xcaret Mexico, Playa del Carmen
Hotel Xcaret brings an all-inclusive vacation to new heights. This is why it ranks high among the best family resorts in Playa del Carmen. Their grounds give you a great view of the Caribbean Sea. Aside from that, there are tourist attractions nearby like the Rio Secreto Caves. Of course, the white sand beaches here are worth exploring, including swimming in the ocean. You can also lounge and swim in one of the hotel's infinity pools if you like.
Younger guests will enjoy spending their time here for sure. After all, the hotel's design is part of a cave system making it accessible to its guests. Not only that, but families will have full access to all Xcaret Theme Parks too! Meanwhile, animal lovers will love visiting the Xel-Ha Park where they can swim with the dolphins. Afterward, they can head to one of the on-site kid's clubs on the property. In fact, both your young and older kids can spend some time off making new friends in these clubs.
And since this is one of the best inclusive family resorts in Mexico, parents will enjoy it too. For starters, there are three gyms on the premises for those who want to stay fit. Of course, you can indulge during your vacation so there are eight bars to choose from. Not only that but there is plenty of entertainment to fill your nights with too.
Moon Palace The Grand, Cancun
Moon Palace Cancun is one of the best family-friendly hotels in the country. Aside from its beautiful surroundings, children are sure to have a grand time here. This is one of the best places where the entire family can experience the opulence and beauty of Mexico. Their lavish amenities, like their bowling alley, are perfect for all ages which is a plus. Not only that, but their friendly staff is ready to assist you throughout your stay.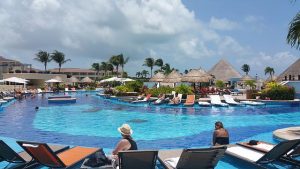 Your kids will not want to leave anytime soon after seeing the nine swimming pools on the property. Aside from that, there is a waterpark on-site too! There is also a kid's club on the premises for children ages 4 to 12. For sure, they will fall in love with the Sunrise Playroom since this is where all the fun stuff is. After all, the playroom has a dollhouse, fashion catwalk, and video games! Even teens will have access to the game room where they can play console games to their hearts' delight. Moon Palace also has a sandbox, theater, and a labyrinth for the more adventurous guests.
Meanwhile, parents are not forgotten because they can book a spa treatment here. Awe Spa lets you customize your treatment so you can get the most out of it. In addition, there is a fitness center too if you want to keep up with your fitness routine. At night, adults can check the on-site club for some cocktails and dancing.
There is no doubt that Moon Palace is a great place for the entire family. With spacious suites to stay in and modern amenities to enjoy, you will not want to leave here anytime soon. After all, this is one of the best family resorts in the area.
Grand Velas Riviera Maya
Grand Velas guarantees the best family trip to their guests when they book a stay here. Considered one of the best resorts for families on the Pacific Coast, you will find family-friendly amenities here. Aside from that, there is no shortage of activities here. You can experience fine dining at one of the restaurants in the hotel. There are private plunge pools and live performances too. In addition, guests will have easy access to the white-sand beach where dozens of water activities await you.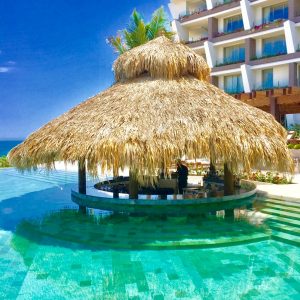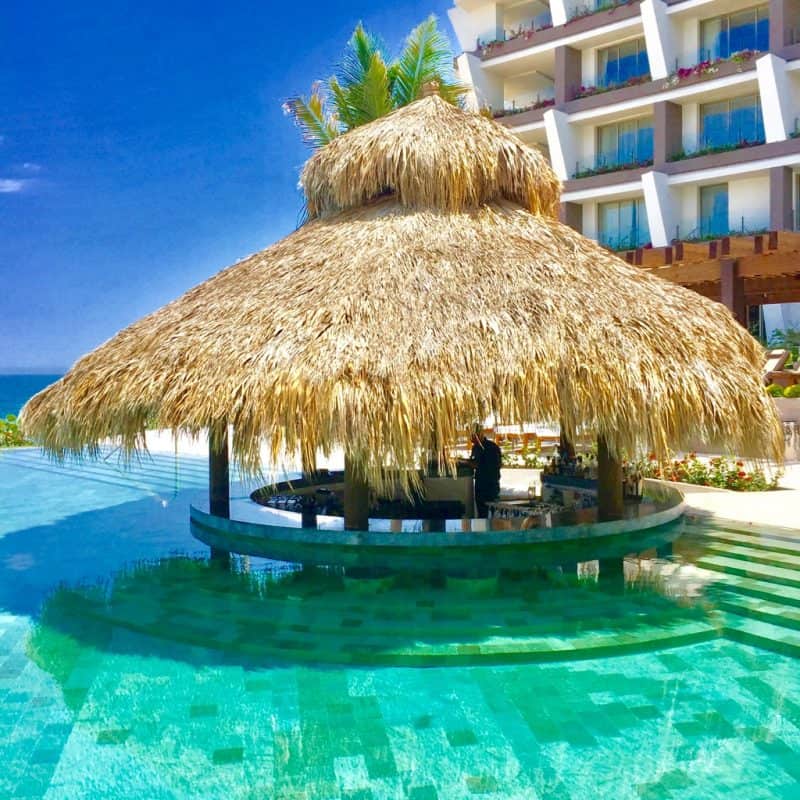 Kids will be pampered here thanks to the infinity pools and plunge pools. They can swim and splash here all day long. Aside from that, Grand Velas has its own kids' club where daily activities ensure that they enjoy their time here. There are games, crafts, and movies for them to explore. As for your teens, well, they also have supervised teen clubs too. Here they can indulge in mocktails, games, and socialization with other guests. And if you need more time with your partner, there are babysitting services available as well.
Parents will enjoy their "me" time in Grand Velas. The SE Spa is the best place to go and pamper yourself. Soak in their jacuzzi tub or take advantage of their private terraces. Not only do you get to choose from a wide array of spa treatments, but you also enjoy the views too. Of course, there are plenty of things to do with the whole family. Take advantage of the water sports here including kayaking and paddle boarding. For sure, you will be making plenty of good memories here.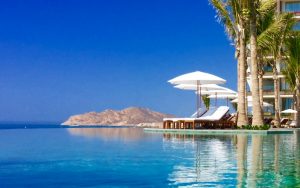 Fairmont Mayakoba
If you are looking for a unique experience, then book a stay at Fairmont Mayakoba. This hotel sits on 200 acres of tropical forest which gives a different vibe. Parents recommend this all-inclusive hotel to other families because of the calm and inviting atmosphere that it has. Besides that, there are plenty of family-friendly activities for those perfect bonding moments. Families can indulge in fine dining at one of the high-end restaurants here. They can also go shopping for souvenirs while on the property. As for relaxation, families can choose from the on-site pools or the beach. The best part is that their family suites are going to be your home away from home.
Kids are sure to fall in love with the place because of the swimming pools on-site. There are also water slides at the Island Pool that they can enjoy as well. In fact, there is a wading area and a splash zone just for them. Meanwhile, children between five and eleven can participate in the Discovery Club & Adventure Camp. Here they will learn more about the jungle, how to make Mexican crafts, and even immerse themselves in the local culture. Aside from that, there are indoor activities too that will keep them busy.
Adults can go off exploring the surrounding area of the hotel if they like. Afterward, book a spa treatment at the Willow Stream Spa for some rest and relaxation. The spa has saunas and steam rooms to help your body rejuvenate. Meanwhile, if you want to keep up with your exercise routine, there is also a fitness center on the property. Fairmont Mayakoba is worth staying in with numerous amenities catering to your needs.
Generations Riviera Maya
Generations Riviera Maya considers fun and food as important factors to make their guests feel at home. That is why families will have a wide array of fun family activities to do here. From staying in their luxurious family suites to splashing and swimming in their pools, it's hard to know where to begin. Aside from that, families can experience what fine dining is all about at one of the high-end restaurants here. This is one activity that the whole family should try.
Since you are treating your children to a vacation in Mexico, you will want to stay in a hotel that has the right amenities for everyone. Generations Riviera Maya has everything you need and more. Aside from the ten pools in the hotel, there is also a pool specifically for children. You will find this at the Eko Kids Club. Young children aged 4 to 12 can try the numerous activities laid out for them. They can take classes, play games, or watch movies. Aside from that, there is also a Chefs' Club where they can learn about culinary arts. Of course, teens are not left behind since there is a club just for them.
Meanwhile, parents can also take some time away from their kids to have a date at the spa. Here you can get massages and other spa treatments that will make you feel rejuvenated. There is also a hair salon here if you want to get a haircut or have your nails done. Aside from that, there are hotel bars where couples can indulge in a drink or two. Don't worry, there are babysitting services in the hotel if you want to spend more time with your partner.
Rosewood Mayakoba
Rosewood Mayakoba is a great option too if you are looking for a luxury hotel in the Riviera Maya. This scenic resort blends well with the lush jungle and the seaside making it a paradise for many. As you make your way to its white-sand beaches, you will have an amazing view of the Caribbean. Aside from that, guests can go explore more of Playa del Carmen too. Here you will find plenty of shops and dining options. Rosewood is a relatively new hotel, but it is already one of the best hotels for families. After all, they have large suites and residences that are sure to fit your needs.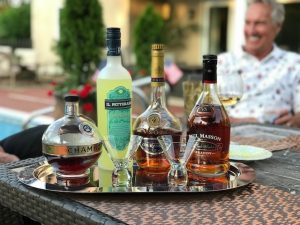 Meanwhile, Rosewood Mayakoba also gives special treatment to their younger guests. The three swimming pools on the property are suitable for all ages. Aside from that, the hotel has a specific program for children 12 and below. The Rosewood Explorers program has dozens of activities and entertainment for your kids. There are seasonal activities too for the whole family. If you want to spend time with your children, then why not go scuba diving, horseback riding, or swimming at the beach?
No family vacation will be complete without some relaxing time for the parents. An adults-only enclave gives parents some privacy during their trip to Mexico. Try their intimate infinity pools with stunning views of the ocean. Afterward, book a spa service at Sense, A Rosewood Spa. This is a private spa area where you can get your much-needed pampering time. Take advantage of their inclusive plan so you can just sit back and relax during your stay here.
Hyatt Ziva Los Cabos
Are you ready for the best inclusive experience in Mexico? Hyatt Ziva Los Cabos in San Jose del Cabo is the perfect spot for families to stay in. There are more than 600 guest rooms and suites that range from standard rooms to swim-up suites. All rooms here can accommodate up to four people. The swim-up suite is perfect for families who want to have direct access to the resort's main pool and the pool bar.
Aside from that, Hyatt Ziva in San José del Cabo has eight restaurants on-site. They serve local and international dishes here which means you can satisfy your cravings easily. Make your way to El Cortijo to sample the finest Mexican dishes. Meanwhile, Bon Vivant offers delectable French cuisine. There are two international buffets too that is open the entire day. Here you will get the chance to explore a wide array of dishes all throughout your stay.
In terms of amenities, there are five swimming pools in the resort. There is also a Broadway-style theater, a fitness center, and live entertainment. Children can spend some time on their own at the resort's kid's club. Active families can take advantage of the basketball and tennis courts to work up a sweat. Of course, you can go on an excursion like kayaking, sailing, and zip-lining. Book their inclusive package and just spend the rest of your time here being taken care of. Hyatt Ziva also has hotels in Puerto Vallarta and Cancun.
Nickelodeon Hotels & Resorts Riviera Maya
One of the best things about spending your family vacation in Mexico is that there is something new to discover. In fact, if you want to treat your kids to a one-of-a-kind family trip, then book a stay in this hotel. This is perfect for families who want to have a premium vacation but with a twist. Aside from being the first-ever Nickelodeon hotel, this boutique hotel gives its guests unlimited access to family fun and adventure.
This hotel has 280 suites that can accommodate all kinds of families. For larger families, their swim-up suites are perfect for a family of five and up. Bring your kids to Aqua Nick where tons of water activities await. Here you will find more than 20 slides that will get your children screaming with delight. Aside from that, there is also Nickelodeon Place where the family can meet their favorite characters.
Meanwhile, Club Nick is a kids-only club where they will be supervised by trained staff. With plenty of fun games and activities to do, your children will have the time of their lives here. Of course, parents are in for a treat especially when there is an outdoor swimming pool overlooking the ocean to swim in. Aside from that, there is also a spa center where they can get pampered with luxury treatments.
Make your way to one of the three bars on-site for a drink or two. If you want to go on a date night, there is a nanny service available here too. This way you and your partner can enjoy some time alone. This hotel definitely draws families because of its fun-filled amenities that you will not soon forget.
NIZUC Resort & Spa
NIZUC Resort & Spa is another luxury resort in the Hotel Zone suitable for families. This beachfront resort lies in the Yucatan Peninsula where it offers amazing ocean views. A good reason to stay here is that its location put you in close proximity to some tourist attractions. For example, you can explore Playa Delfines or, bring your kids to the Interactive Aquarium Cancun. Soak up the sand and the sea on the beach if you like. You can even go snorkeling near the mesoamerican barrier reef nearby. At night, their suites offer your family a comfortable space to unwind. You can choose suites with hot tubs or with private pools. Take your pick!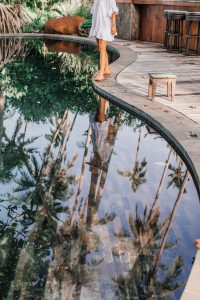 Children can have some fun time on their own at Winik's Kids Club. There are plenty of daytime activities here which include face painting, and arts and crafts. Teens can make their way to the Terra Nostra Lounge at the resort. They can choose a pool table for themselves or play a round of foosball to while away the hours. This is also a good spot to make new friends too. Aside from that, they can watch movies or games on one of the screens in the club.
For parents, spending time at the Nizuc Spa is the best gift they can give themselves. Gain first-hand experience of the Mexican culture with their spa treatments. For example, they have a signature service where they pour cacao oil on your forehead and then massage it after. You will feel renewed after one of their specialty services here for sure. Whatever it is that you are looking for on your next family vacation, you are sure to find it here.
More Family-Friendly Hotels to Consider
Mexico is one of the most popular destinations for families in North America. It has everything you are looking for in a trip. You have family-friendly beaches like Isla Mujeres to explore. Aside from that, there are tons of attractions to see too. For example, Chichen Itza is one of those attractions you don't want to miss.
Of course, before you head to Mexico, you will want to book a hotel. Aside from the ones mentioned above, you can also add these to your list.
Hard Rock Hotel
This all-inclusive, rock-themed hotel caters to all kinds of guests. In fact, families will feel right at home here. With access to a private beach, three whirlpools, and infinity pools, you can splash and swim to your heart's delight here. Family suites and games rooms are available here to accommodate families of all sizes.
Grand Fiesta Americana Coral Beach
Meanwhile, this upscale resort is ideal for families who want to go all out on their trip. Aside from being a short walk from its pristine beach, modern amenities await guests here. Children can spend time at the Kids Club where they can play games, watch movies, and more. And with their 24-hour room service, your needs will always be met by the staff.
Conclusion
It doesn't matter if you are staying in Mexico City or one of the beach towns like Cancun. One thing is for sure, you will not run out of family-friendly hotels and resorts to stay in. In fact, you may have a hard time choosing where to stay. After all, each of these hotels offers something interesting for families to enjoy.
You can book an inclusive package so you'll have everything ready for you. Inclusive resorts will have all the standard amenities and then some. On the other hand, you can also head to the hotel lobby and have them book a tour or excursion for the family. One thing is for sure, all the hotels in Mexico are sure to give you the best experience.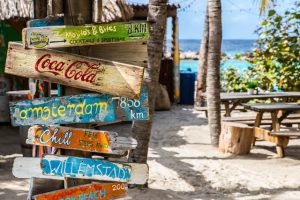 Aside from enjoying the beach and hotel amenities, don't forget to explore the area too. After all, Mexico is known for its rich culture and history. Go on a food tour to sample the local cuisine. You can even go on a walking tour along the colonial structures that are still standing. This will give you better insights into the country's colorful past.
Meanwhile, check the local markets to see handmade crafts. These are perfect souvenirs to bring home. You can also walk around parks to get closer to nature if you like. Head deeper into the jungle to see the ancient Mayan ruins and cenotes nearby. You may even swim in the freshwater cenotes for a truly amazing experience.
It doesn't matter what you are looking for in your next family trip, Mexico is sure to have it. From stunning beaches to historic structures, you will be spoiled for choices. The best part? There are plenty of hotels that will suit the whole family.