Are you thinking of booking a trip to Miami, but don't know where to eat? Regardless of whether you want to go to a romantic dinner or a special occasion, there are plenty of options that have great views too. In fact, just imagine dining in a restaurant with amazing Miami skyline views. Or let's do one better, view pristine beaches and clear blue oceans while dining on delicious food. Miami Beach definitely has a lot to offer. Let's take a look!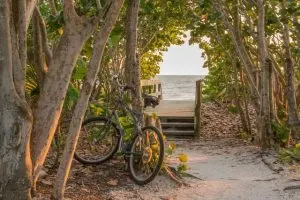 ---
---
15 Dining Spots in Miami
With Stellar Waterfront Views
---
---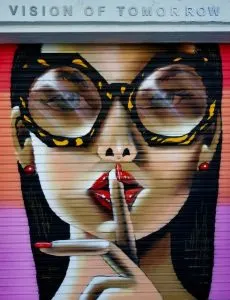 Dining in a restaurant with amazing waterfront views is a great experience. Of course, you need to choose a restaurant that combines ambiance with delicious food. Here are some of the best ones to consider but not in alphabetical order.
Rusty Pelican Miami
Rusty Pelican offers water views but with a twist. Although it is not on the water, Rusty Pelican still offers amazing views of Biscayne Bay. This restaurant lies on the edge of South Beach and is close enough to several luxury resorts. You will feel like royalty when dining here for sure. Among the main dishes served here are lobster tails and crab cakes. Desserts include key lime pie and bananas foster. The main dining room is an indoor seating area, especially if you want to get out from under the sun.
La Mar
This Peruvian eatery has an outdoor patio that opens up to the lovely Biscayne Bay. You can also see the Brickell skyline from here too. After all, this restaurant is inside Mandarin Oriental Miami. La Mar is best known for Peruvian cuisine. Among the popular dishes that you should try are Lomo Salgado, ceviche, and Arroz con Mariscos. Their Asian-Peruvian fusion is perfect for the palate.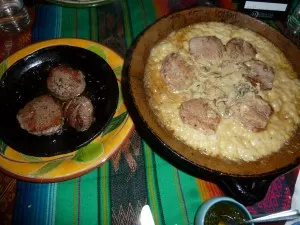 Seaspice Brasserie and Lounge
Meanwhile, this seafood restaurant on the Miami River is a must-try. Just a few minutes from downtown Miami, this restaurant has transformed a post-industrial warehouse into a fine dining spot. They have a wide array of dishes to try such as jumbo scallops and steaks. Although some seafood entrees are a bit pricey, the rest are affordable. Indulge in amazing food while watching cruise ships passing by from their floor-to-ceiling windows.
Lido Bayside Grill in the Standard Hotel
The Bayside Grill sits next to the most happening swimming pool. Here you will find expansive views of Miami Beach and the Venitian Islands. This umbrella-topped Miami restaurant boasts casual dining. The umbrellas are actually a nice touch since they add a festive vibe plus they are useful when it rains.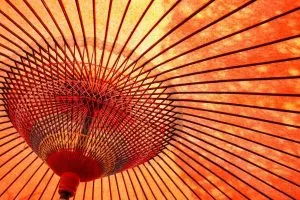 Monty's Raw Bar at the Coconut Grove
Monty's Raw Bar boasts one of the best waterfront views in Miami. In fact, its waterfront location is about two slips at Dinner Key Marina. The name of the restaurant was based on the owner, Monty Trainer, who is a well-known captain. Try their seafood platter which is their best seller.
Grab a Meal at Joia Beach
Meanwhile, this restaurant lies on the water in Jungle Island. The name "Joia" came from an Italian word meaning "jewel" which is quite apt. After all, the waters here tend to sparkle in the sunlight. In fact, even if you visit at night, you will see amazing views of downtown Miami as well as South Beach. Aside from that, this restaurant has outdoor seating plus VIP cabanas and a pool for rent.
La Cañita
This pan-Latin and Caribbean restaurant sits on the Bayside Marketplace. This is the perfect place for travelers who want to sample food from various tropical destinations. Among their food influences include Cuba, Trinidad and Tobago, and Jamaica to name a few. Aside from the impressive waterfront views, La Canita offers live music, and a fun and festive vibe too.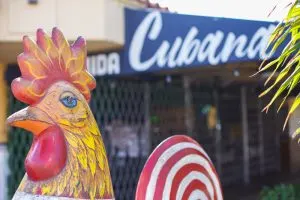 Garcia's Seafood Grille & Fish Market
Located in NW N River Dr, Garcia's Seafood Grille is a great place to be. After all, it boasts beautiful views of the Miami River. One of the reasons why this is worth checking is because it is in the quieter part of Miami. Try their conch steak, stone crabs, or their grilled swordfish filet. Aside from that, their Florida lobster is a favorite too.
Cafe Kush
Cafe Kush sits on the banks of the Miami River just off Biscayne Blvd. You will find it inside the Selina Miami Gold Dust motel. Aside from its waterfront location, the food menu here is also exceptional. In fact, you will find dishes here that you will not expect to see on the list. A good example here is the coq au vin. This is a classic French dish that you should try because it is absolutely divine!
Baia Beach Club
Meanwhile, this beach club in South Florida offers elegant and freshly-made Mediterranean cuisine. In addition, it takes full advantage of its proximity to the waters by setting up tables close to it. Their menu features seared lamb chops and a good portion of fresh seafood dishes. They are open from breakfast to dinner and they also offer a happy hour too.
There are plenty of outdoor seating options here like the deck or the terrace. Aside from that, there is also the greenhouse which is the best place to host private events. Meanwhile, their indoor dining room has sliding glass doors that open up to an outdoor terrace.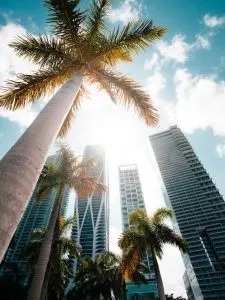 Verde
Verde is one of my favorite waterfront restaurants in Miami with good reason. For starters, you will find it inside the Pérez Art Museum Miami. When you are here, make sure that you try their juicy burgers or their pizza. But don't worry, there is plenty of delicious food to sample here. However, the best part here is the view of the MacArthur Causeway bridge. This is the perfect backdrop to the amazing dishes served here.
Shuckers Waterfront Bar & Grill
This restaurant on the island of North Bay Village is a must-try. After all, it is within a small island community in Key Biscayne near North Beach. As the name suggests, you should definitely order their oysters on the half-shell. Their coastal ingredients are spot on and give a burst of freshness to your taste buds. Aside from that, you can also order their turkey burger or shrimp po'boy sandwich.
The Wetlab
The Wetlab is definitely one of the best restaurants in Miami. Located over the Rickenbacker Causeway, it is the perfect place to have a waterfront dining experience. In fact, you should stop here after a day at the aquarium or the park even. This shop is more of a bar where they serve cold beer on their tap as well as other boozy cocktails. In addition, they play live music here as well which is the perfect backdrop when hanging out with your friends.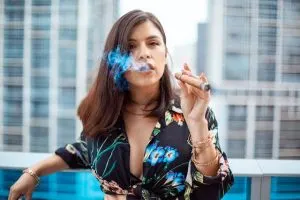 The Deck at Island Garden
Another beautiful waterfront restaurant that you will find on this list is The Deck. One of its highlights is that it is near the Miami Children's Museum and Jungle Island. Aside from that, they have an extensive menu to try which includes dry-aged steaks and a Florida snapper to name a few. What better way to enjoy outdoor dining than here at The Deck?
Kiki on the River
Meanwhile, Kiki on the River offers modern Greek cuisine to its guests. This upscale restaurant that is sitting on the water has a relaxed atmosphere that you are sure to enjoy. Aside from the scenic views, they also provide friendly service. In fact, enjoying a meal al fresco is a must. Private parties can be booked here because of their large private deck. Don't forget to try their seafood towers because they are amazing!
Bonus Restaurants to Try
There are still a handful of eateries with spectacular views that are worth mentioning here. Among these are:
Redfish
The next time you are in Miami, be sure to check this one out. It may be out of the way, but it is worth the effort to drive here. After all, it lies within Matheson Hammock Park. Make sure that you don't stuff yourself too much with their complimentary bread and butter. This is hard but you need to make space for their main dishes.
Amara at Paraiso
Chef Michael Schwartz offers Latin American cuisine to his guests at Amara. Schwartz is a recipient of the James Beard Award. Enjoy the feast while gazing at the Atlantic Ocean. Head here during the weekdays for their happy hour which runs from 5 pm to 7 pm. In addition, expect American flavors here which is why it is a local favorite.
Conclusion
One of the advantages of Miami is that restaurants have easy access to the fish market here. This is why they can easily provide their customers with fresh seafood dishes all the time. But that's not all, the wide range of dishes offered here, from frog legs to fish tacos ensure that you will find the right meal to have. That is why, after getting a standard spa, head to any of these restaurants for an unforgettable experience.