Miami is a dynamic city that has plenty to offer locals and tourists alike. Aside from being home to beautiful beaches in Florida, it has dozens of museums, theme parks, and vibrant nightlife too. Its tropical weather, white sandy beaches, and impressive seascapes call for snowbirds from all over the world. This is why it is not surprising to find that tourists flock here each year.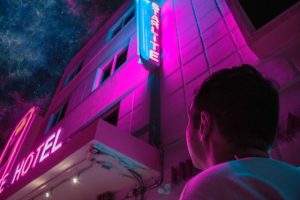 ---
What's in this post:
hide
Unexpected and Adventurous
Things to Do in Miami
---
---
If this is your first time visiting Magic City, you might be a bit overwhelmed with the tourist hotspots. This is not unusual because you will want to pack your days with all the adventures that you can muster. However, you will need an itinerary to get around this city's hotspots. The best way to make a plan is to check these known tourist attractions listed below.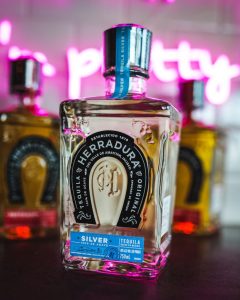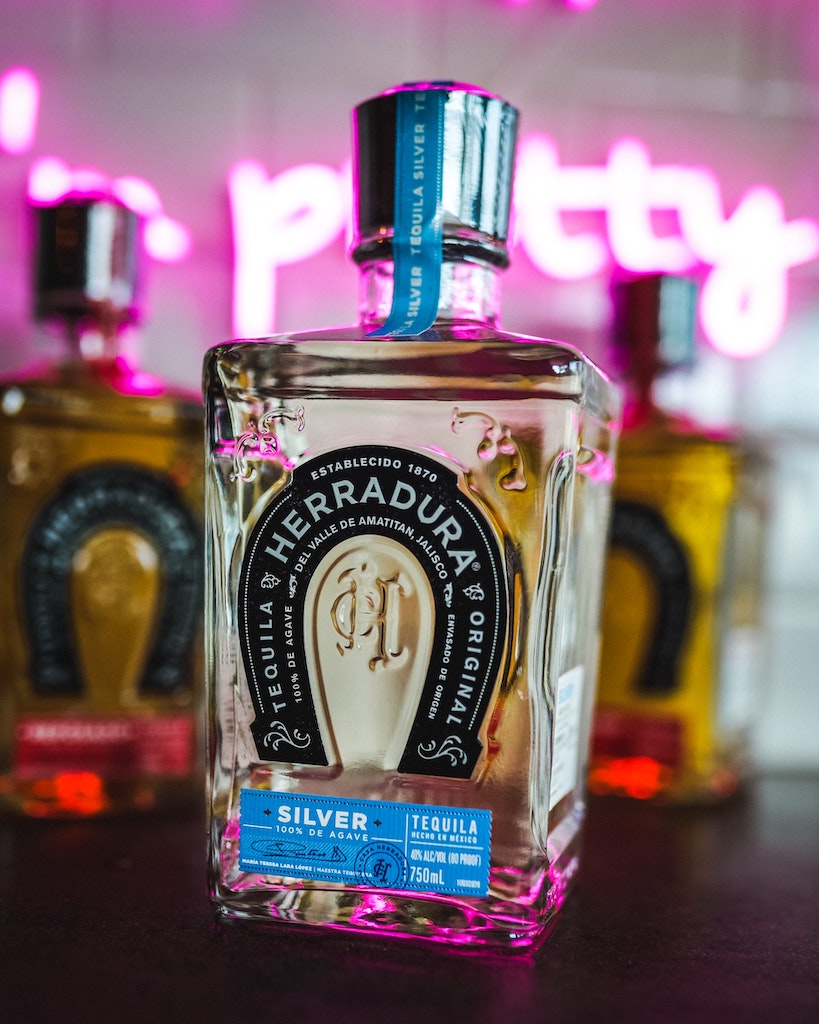 Best Things to Do in Miami for First-Timers
You will never run out of fun things to do in Miami. From a wide range of exciting outdoor activities to laid-back walking tours, your days here will be full for sure. Here are some of the top things that Miami has to offer.
#1 Art Deco Historic District
Visiting the Art Deco District is a great introduction to the city's culture as well as the art scene. Also referred to as the Miami Beach Architectural District, the art deco architecture gives you a glimpse of the old-fashion "futuristic look". In fact, once you see these art deco buildings, you will be taken back to those old sci-fi movies you've been watching since you were a kid.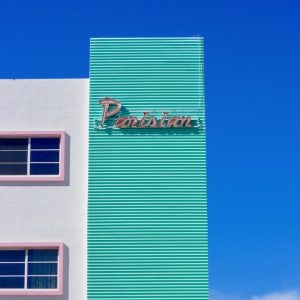 You can learn more about Miami's past through the Art Deco Museum. Also, you should join the walking tour here to see more of these hotspots up close. This way, you will get a crash course about art deco that thrives in the city. Take note that this district is part of the National Register of Historic Places so make sure that you check it out.
#2. Zoo Miami
If you are traveling with the whole family then include Zoo Miami in your itinerary. What makes this an interesting stop is that it is home to 500 different species of animals. In fact, you will see these wild animals in their natural habitat. Where guests can see them up close safely. The zoo has plenty of tours and events that cater to all ages.
In fact, there are certain animals that can be ridden. While others can be observed from a distance. Children often enjoy feeding animals, especially giraffes. This is a large zoo and will take you a few hours to fully explore it. Since it is close to downtown Miami, you can easily continue your adventure after.
#3 Bike Through South Beach
Fortunately, you don't have to walk around Miami all the time. In fact, you can rent a bike in South Beach to see the sights faster. There are locally-led bike tours that you can join that will take you to white sand beaches, a trip to the Art Deco Museum, as well as Nikki Beach.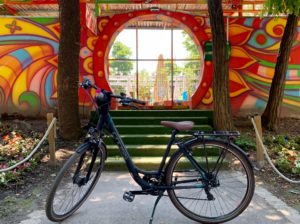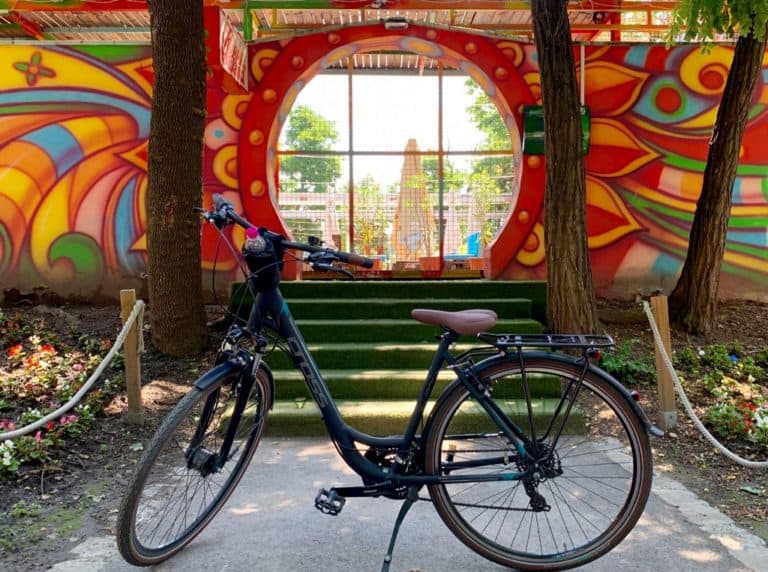 Of course, these tours will take you exploring hidden gems in Miami. That is why it is better to wear comfy shoes. That way you can pedal your way through the bike paths of South Beach.
#4 Cubaocho Museum and Performing Arts Center
It is possible for you to have fun and entertainment at the same time at Cubaocho Museum. This is a unique museum since it combines it with a performing arts center. On one side, you will see Cuban artworks that date from the pre-revolution era, with a smattering of modern art.
Aside from that, the other half is for showcasing Cuban culture through music, song, and dance. Drop by at night to see why this is an interesting tourist spot in Miami. The live performances here by the locals are a must-see.
#5 Little Havana
With all the pedaling and walking you have done in Miami, you have probably brought up an appetite. Fortunately, there is a perfect place to satisfy your hunger while trying out different cuisines and that is in Little Havana. Just imagine being able to sample a fusion of American and Cuban cuisine here. In fact, it is hard to choose which famous Cuban restaurant to try first.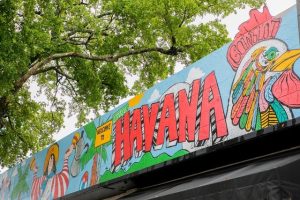 If you want to make sure that you don't miss anything here, join a culinary walking tour. This way, you will get to taste the best of Cuban cuisine. In fact, there is no other place in Miami to enjoy their delicious meals than here. One tip that locals recommend is to visit Calle Ocho. This is where you will find the best food and yummy bakeries. Also, check out the El Titan de Bronze and see how they roll cigars with your own eyes.
#6 Vizcaya Museum and Gardens
Another great place to add to your list is the Vizcaya Museum and Gardens. The former home of James Deering, of Deering McCormick International Harvester, covers 180 acres of land in Coconut Grove. Coconut Grove is one of the best neighborhoods in Miami and is a tourist attraction too.
If you visit this place, you will find numerous activities waiting for you. For starters, you can visit the Italian Renaissance Gardens. You can also explore the natural landscape of trees here. Do not forget to check out the historical outbuildings on the property too. This is worth visiting on a day trip.
#7 Jungle Island
If you haven't gotten your fill of wildlife in Miami, then visit Jungle Island. This theme park first opened its doors to the public in 1916. And has experienced changes over the years. Nowadays, it focuses its efforts on delivering natural and environment-friendly exhibits. Ones that showcase the exotic animals and plants in the area.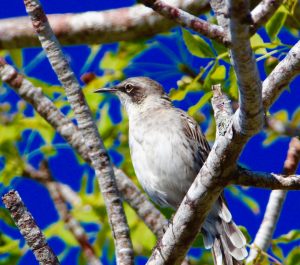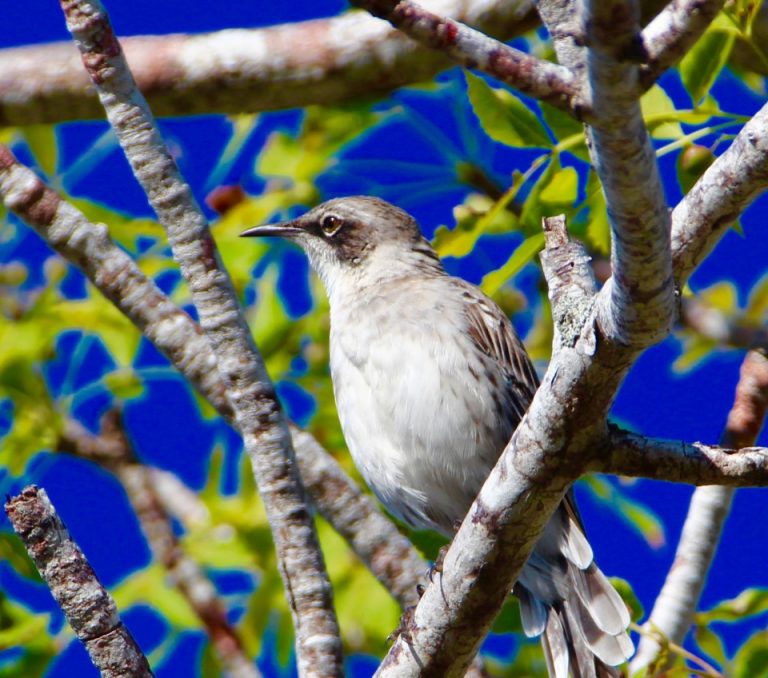 In addition, this petting zoo often participates in conservation efforts by teaching its guests how to care for the wildlife. Also, they are helping in the preservation of the flora and fauna in Miami. It is not surprising that millions of people come and visit to see the wonders that it has to offer. Among the top attractions here is the Conservation Education Center and of course, Pinky, the cockatoo that rides a bicycle on a high wire.
#8 Venetian Pool
The warm weather in South Florida can be too much at times. If this is the case, then go and head to the Venetian Pool in Coral Gables. What makes this an interesting tourist spot in Miami is the fact that it is the largest freshwater swimming pool in America! How cool is that?
The pool itself was fashioned after Venetian and Mediterranean-style grottos. Aside from that, it does have real-life connections with several all-natural grottos that are also worth exploring. Thanks to its natural filtration system, the Venetian Pool remains crystal clear. You should definitely add this to your itinerary where you can relax and enjoy the clean and clear waters.
#9 Explore Key West in a Day
Meanwhile, head south to the Florida Keys to go on a trip to Key West. After all, there are several activities that you can do here with the whole family. Among the highlights here are the sunset cruise and the snorkeling excursion too. Also, take part in kayaking trips through the mangrove forests to see wildlife thriving here.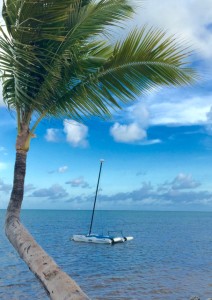 Aside from that, you should also take advantage of this opportunity to get snaps of the southernmost point of the continental United States. If you are spending a day or two here, take advantage of the flights to Dry Tortugas National Park. What makes this attraction special is that it is a snorkeler's heaven.
#10 Miami Seaquarium
Since we are talking about animals, why not take a trip to Miami Seaquarium? One reason why you should visit here is that it is one of the oldest aquariums that you will find in America. This 40-acre seaquarium has been open since 1955 and has welcomed more than 500,000 guests each year.
What's interesting here is that there are various species living here. Among these are sea turtles, penguins, seals, manatees, and sharks. Aside from that, the Seaquarium has several interesting and fun activities to try. One of these is the Sea Trek Reef Encounter. Where you can swim with some exotic fish while wearing a diving helmet. Also, the live shows here that showcase intelligent animals are worth seeing too.
#11 Go on an Airboat Tour in Everglades National Park
Florida may have some of the best beaches in the country, but it is also famous for something else. That's right, it's swamplands and alligators. And what better way to see these creatures up close than going on an airboat ride? Join other tourists on board the airboat that will take you into the heart of the swamplands. You will love it in Everglades National Park on Ocean Drive.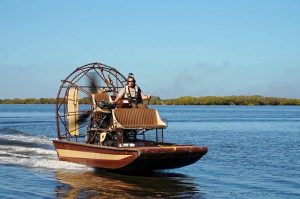 From here, you can see alligators in their natural habitat. Make sure that you keep your eyes peeled. As these sea creatures are quite capable of sneaking up on you!
#12 Snorkeling at Key Largo National Marine Sanctuary
What happens when you combine an art museum with coral reefs? You will get the National Marine Sanctuary in Key Largo. This underwater art museum is a must-see for first-timers. Expect to find colorful tropical fish, healthy coral reefs, and of course, submerged statues.
You should join a snorkeling or diving tour to take you out to this marine sanctuary. This way, you can rent a snorkeling or diving gear from them to see these artworks up close. Even if you will just be on the surface, the crystal clear water makes it easier for you to see underwater.
#13 Scenic Seaplane Tour
Treat yourself to some fantastic views by going on a seaplane tour. You will fly over downtown Miami and Biscayne Bay. Also, you will see the magnificent coastlines of the Atlantic Ocean. This is a great way to see the city sights from a bird's eye view.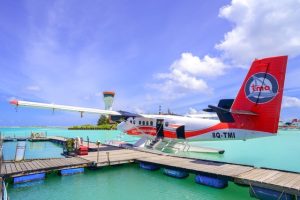 Also, you can check out which of these beaches you will head to after. Make sure that you bring your camera with you to get great photos from above.
#14 Bayfront Park
Bayfront Park is one of the best places to visit if you are looking forward to a fun day in the city. This park sits in the heart of downtown, surrounded by high-rise buildings. In fact, this is a much-needed break from the concrete jungle thanks to its lush greenery and waterfall too.
The park has grown over the years to meet the requests of the locals. Aside from that, there are dozens of activities that you can do here. Among these are attending yoga classes, watching movies, and even learning how to dance the salsa to name a few.
#15 Experience an Exhilarating Boat Ride
Are you ready for high-octane outdoor adventures? Then go on a boat ride that will give you a first-hand experience of what "Miami Vice" is really all about. Expect spins, jumps, drifts, and rapid stops that will leave you holding on for dear life.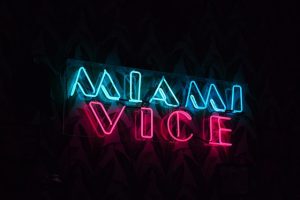 As you zoom out into the ocean, you will be greeted by the impressive Miami skyline from the waters. This exhilarating adventure is just a taste of what you experience here.
#16 American Airlines Arena
It may have an interesting name, but it is also famous for being the home of the NBA team, the Miami Heat! Aside from that, it is also where the locals go for any sports-related events. The arena has 2,000 seats, 80 luxury suites, as well as 76 private boxes for use. Aside from being Miami Heat's basketball court, it is also where you will find the Waterfront Theater.
The Waterfront Theater is where they hold special events like concerts, stage shows, and plays. In fact, it has seen its fair share of celebrities like U2, Lady Gaga, and Taylor Swift. This is not surprising since it boasts of great lighting, full-length acoustics, stunning chandeliers, and more.
#17 Visit the Museum of Contemporary Art
If you want to take a break from the adrenaline rush of watching a sports game, why not visit the museums in Miami? The Museum of Contemporary Art, or MoCa, is in North Miami Beach. It is home to a wide collection of art pieces from both the old and new artists.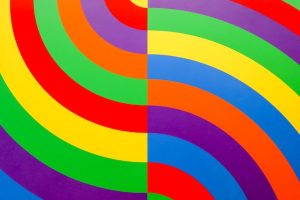 Aside from that, there are plenty of sources of entertainment here, especially from the museum's permanent collection. In fact, you will find plenty of modern art here with innovative twists from the likes of Nam June Paik and Louise Bourgeois. Although this museum is smaller than the others, art lovers still drop by to admire the pieces on display.
#18 Marlins Park
This point of interest is near Little Havana and is home to the Major League Baseball Team, the Miami Marlins. This newly renovated park has all the modern amenities that contribute to the excitement of baseball games. Of course, this is not just a baseball stadium. In fact, there are lots to see here.
For starters, there are park houses here that come with custom art. Also, there are aquariums and other decorations surrounding the home plates and more. Thanks to its modern amenities, games are now more enjoyable. The retractable roof is perfect for those hot days, plus there are eateries nearby that serve great food too.
#19 Fairchild Tropical Botanical Garden
What better way to rest and relax in Miami than going on a leisurely walk around the Fairchild Tropical Botanic Garden? This garden spans 84 acres of land that offer numerous activities that will delight your senses.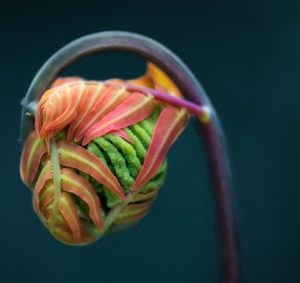 In fact, one of the reasons why this is a great spot for tourists is because of its rare and exotic plants. A good example here is the Petticoat Palm as well as others that are found outside Florida. In addition, the interactive exhibits at the Wings of the Tropics are a must-see. Here you will find a butterfly garden where you will be surrounded by different butterfly species.
You can walk around the garden at your own pace or ride the tram. These trams will take you around the garden with your tour guides sharing information about the place. Aside from that, there are a few places where you can eat here too.
#20 Pérez Art Museum Miami
If you are in the downtown area and would like to see more of Miami's art scene, then visit the Perez Art Museum. What you will love about this museum is that it is beautiful both in and out. You will find different styles here from Modern to Contemporary. Aside from that, international artists are also showcasing their artwork here.
There is an entrance fee for teens and adults, but children can enter freely. However, you cannot simply drop by the museum. After all, they have timed tickets to accommodate the crowd. You will need to check their website for this.
#21 Miami Dade College Museum of Art and Design
Although this museum in Miami-Dade county often gets left out, it is still worth adding to your itinerary. One of the reasons why this is worth checking out is that the artworks here are made by established and up-and-coming artists and designers.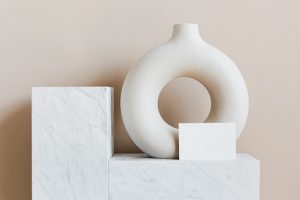 The first floor of the museum is for the permanent collection of artifacts that arrived in the country from Cuba. Viewing these artifacts will help you understand a bit of the diverse culture in this state. Aside from that, the rest of the collections that you will see here are from the various artists from the college campus. This way, you'll get to understand what drives the art scene in the area.
#22 Explore Biscayne National Park
Visiting National Parks in Miami is always a treat. After all, they are home to various tropical plants, trees, and wild animals. Biscayne National Park in Key Biscayne is home to different ecosystems that you have to see with your own eyes. The ecosystems and off-shore reefs are under protection here. This means that you only get to see them when you have a tour guide with you.
Bring your family here from December to April since there are tons of fun activities to do here. For sure, your kids will love the hands-on activities here while you explore the park too. You can also check out the small islands nearby.
#23 Indoor Skydiving in Fort Lauderdale
Are you looking for a great time in Florida? Then head to Fort Lauderdale and try indoor skydiving here. This is the perfect activity for everyone in your group. Just imagine being able to experience skydiving without having to jump off a plane.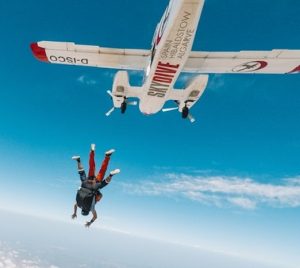 Since you are already in Fort Lauderdale, do check out the beaches here. They are quite fantastic for some rest and relaxation. Of course, you should try the different water sports and water activities here like boating.
#24 Oleta River State Park
Meanwhile, the Oleta River State Park is just half an hour away from downtown. This is the largest urban park that you will find in Florida and its surrounding area. What makes this an ideal place for the whole family is that there are different activities that you can do here. For example, you can go swimming, hiking, paddleboard rental, or mountain biking.
Aside from that, this state park has accommodations available for those who want to spend a few days here. In addition, this is also one of the stops for long-distance paddlers.
#25 See the Wynwood Walls
Art lovers will find the city of Miami to be the perfect spot to immerse in art. In fact, the Wynwood Walls should be part of your itinerary. After all, this is where you will find the world-famous outdoor street art museum. This is one of the free things that you can do here that you should take advantage of.
Aside from being visually entertaining, this area has historical importance too. Join a guided tour that will take you around the street art here. Not only will you learn more about the art scene, but the artists too. Among these are Retna, Interesni Kaski, and DFace to name a few.
#26 Hit the Beaches
Of course, you cannot leave Miami without hitting its beaches! After all, the beaches here are plain gorgeous that it is a sin if you did not visit them. If you want to be in all the action then make your way to South Beach. This is where most tourists go to experience beach life.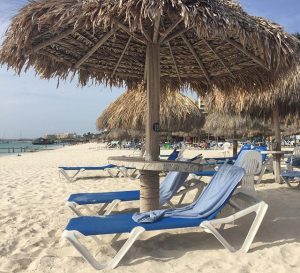 Don't worry, you and your kids will have some fun too. There are plenty of family-friendly beaches in Miami to choose from. All that you have to do is to book a Miami Hotel near the beach and you are good to go.
#27 Shop at Bayside Marketplace
One of the favorite things that tourists do in Miami is go shopping. Instead of hitting the malls, make your way to Bayside Marketplace for your shopping needs. This is one of the tourist attractions in Miami and with good reason. It is a large shopping complex packed with stores and restaurants.
What's more, the shops here range from startups to big brand names. You will not run out of options here! All that you have to do is to bring your money with you to shop till you drop. Of course, with all that shopping you have done, you will need to take a break too. Grab a bite to eat from one of the eateries here and make your way to the waterfront for some great views.
Wrapping Up Unexpected and Adventurous Things to Do in Miami
The beautiful city of Miami is a melting pot of activities for everyone. Take advantage of Miami tours if you want to see what this city has to offer. It doesn't matter if it is a walking tour, biking tour, or snorkeling tour, you will be spoiled for choices. Even if you are just staying here for a couple of days, you can still pack plenty of memories since there are tourist hotspots everywhere you go.
Don't forget to check out the nightlife in Miami too. After all, this city is known for its wild parties, live music, and gorgeous people hitting the clubs and bars in the area. If you prefer a laid-back kind of adventure, then the natural parks and marine sanctuaries are for you. Immerse yourself in nature and learn a thing or two about conservation while you are at it. As for history and art buffs, you can start making a list of all the museums in Miami to head out to. For sure, you can spend hours just admiring the modern and contemporary artwork here. They help shape the art scene here.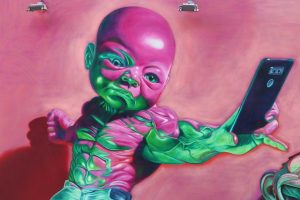 As you can see, Miami does have everything for locals and tourists alike. All that is left for you to do is to book that trip to Florida and see the best tourist hotspots and activities that you can do here.