Miami is where all the action is happening in the United States. The mere mention of the name can invoke the image of trendy bars, partygoers dressed up to the nines and partying till dawn. In fact, it is not an exaggeration when people say that Miami has the best clubs around the world. That is why, both locals and tourists alike often head to Miami for its nightlife experience.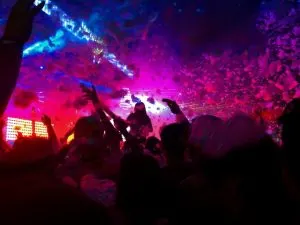 ---
Best Bars and Clubs in Miami!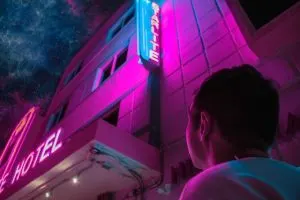 ---
---
Aside from the possibility of rubbing shoulders with celebrities. You know they frequent these Miami clubs all the time. The unforgettable experience that these clubs offer is a must-see for many. The good news is that there is no shortage of bars and clubs to visit here on a Saturday night. However, it is a bit challenging to narrow down which ones you should visit. Especially since there are dozens of bars in every corner of the city.
The Best Bars and Clubs to Hit for Miami's Nightlife
The city of Miami boasts towering palm trees, gorgeous beaches, and turquoise waters. Aside from that, its party scene has been attracting tourists far and wide. These people want to experience the nightlife in this famous city. That said, let's take a look at the top 10 clubs that you should visit.
Club Space is one of the biggest names in Miami with good reason. First, it has been conducting marathon parties for the past two decades. Second, it boasts a four-room complex, each with its own unique feature that caters to a wide range of party-goers. These four rooms are for Ground, Floyd, The Loft, and The Terrace.
Each floor level offers different kinds of music to its guests. For example, The Ground and The Loft are more Techno, EBM, and Hip Hop. If you prefer alternative electronic sounds, then make your way to Floyd. As for The Terrace, expect techno and house music to dominate the floor.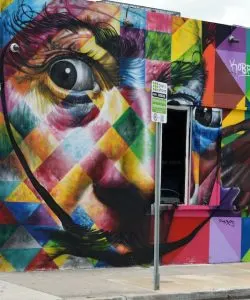 One of the reasons why Club Space is a hot spot for club-goers is its top-class service. Aside from that, the Space is open from Saturday until late Sunday or up to Monday. This happens when there is a marathon DJ set with local and international DJs. This happens when Markus Schulz, makes an appearance during Miami Music Week. However, on days when big-name DJs play, expect the fees to go up. You should experience Club Space at least once in your life to see what the fuss is all about.
This trendy nightclub is in the opulent Fontainebleau Hotel. And it is ranked among the best in Miami. In fact, this club focuses mostly on good music and dancing. With hip hop, house, and Latin music blaring on the dance floor. Aside from that, this 18,000-square feet dance club boasts an impressive architectural design. It has towering ceilings, colorful lighting, and its iconic dome. No wonder it has been attracting high-profile guests to its doors like Travis Scott.
LIV has redefined the nightlife in Miami. This is where you can dance to their custom music all night long. Aside from that, guests will have access to its four full-service bars where you can order your favorite drinks. Aside from that, you will also get a good view of the clubs in Miami Beach from high up. But they have a strict dress code here that guests should follow.
Treehouse is known for having the best dance floor in a club. And they were right. Its two-room layout means that there is plenty of space for guests to show off their moves. Aside from that, you can take a puff of hookah on comfortable seats. Especially if you want to take a break from dancing. Also, they serve an extensive list of food and drinks for other guests.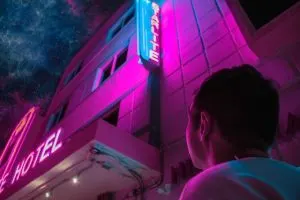 Although Treehouse has a simple decor, it makes up for it with its international music. In fact, they have regular Romanian DJs in the house. These guys know how to make their guests stomp their feet and sway to their music. House and techno music dominate the party floor in this club.
If you are looking for a more classy and upscale bar then a trip to Mr. Jones is a must. Although this is a small nightclub, it makes up for it with its intimate space and impressive sound system. This is why it is not surprising why the rich and famous come here from time to time. Big-name DJs do grace the club with their presence. The music here pays homage to hip hop and house. This is the newest "It" club in Miami that you don't want to miss.
You think you have seen it all in Miami's nightlife, but once you step inside E11even, it's a whole new vibe In fact, the immersive house production here is what makes it a popular spot in the city. Aside from being one of the few clubs that operate 24/7, it is also known for its five-star hospitality too. In fact, this free entry club not only has an extensive list of drinks but also provides a hearty breakfast for early morning partygoers.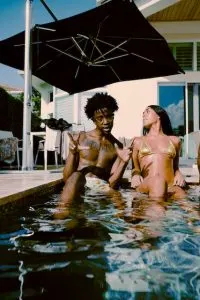 For the more discerning guests, their private restaurant is a must-try too. As well as their rooftop lounge where you can watch the sunrise. E11even is also known for being a strip club with gorgeous topless dancers strutting their stuff. Expect to find the biggest names in Hip Hop, Pop, and R&B playing here.
Plus live music that you don't want to miss. Keep in mind though that the playlist here is mostly EDM but it does change from time to time.
Mynt Lounge is an infamous spot in South Beach. After all, it has its fair share of VIPs, celebrities, and plenty of beautiful people too. Once you step inside the lounge, you will be greeted with modern interiors that give a glimpse of a wonderful experience. You will hear top hits and house music played in an open format for dancers to enjoy.
In addition, this lounge in Collins Avenue has a full bar that can satisfy all kinds of taste buds. Of course, this is one of those exclusive clubs that offer elite table service. Take note that the dress code here is strict. So be sure and put out all the stops. Come here dressed to impress so you can get under the velvet rope. And start partying the night away. Also, Mynt holds special events from time to time. So keep an eye out for their schedules. This includes guest-star DJs as well as live entertainment.
Wynwood is a staple in Miami wherein its expansive club is ideal as an entertainment venue. In fact, its open spaces and strategic location make it the perfect place for hosting parties. Expect that their facilities have impressive sound systems and state-of-the-art lighting too. What's more, its outdoor space gives off that natural vibe. Thanks to the lush vegetation around it. It is not unusual to find the space hosting parties from time to time.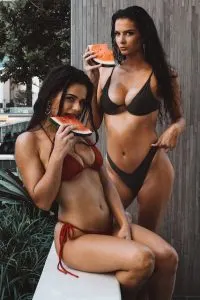 Expect to find popular names headlining DJs during music festivals so time your trip here well. Aside from that, electronic music dominates the club scene. So if this is your music genre, then you are in one of the best places already.
Nikki Beach at Ocean Drive may not be as popular as some of the best dance clubs. But it does have something unique to offer. In fact, it is home to one of the best restaurants in Miami. Also, its beach has been referred to as the Sexiest Place on Earth. And with good reason. They have the best cocktails plus they are not strict with their attire. In fact, you can come here in your swimwear to fully appreciate its beach.
The eclectic crowd is also one of its main draws. You may be surprised to find yourself dancing with well-known faces here. Aside from that, you can also indulge yourself by getting some VIP treatment. And you will not be disappointed. This beach club is open from Thursdays to Sundays at different times. Also, they host events with famous DJs bringing their own playlists to the club.
Want to spice up your night with some Latin music? Bring your dancing shoes to La Otra. Where you will be swaying to catchy Latin songs. They decorated their interior with fairy lights, disco balls, velvet couches, and candles to create that vibrant yet intimate atmosphere.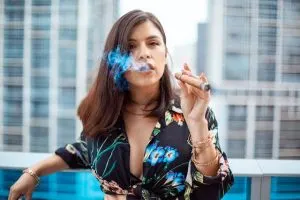 Aside from that, La Otra is stepping it up with its competitiveness by offering happy hour specials, live performances, and a friendly atmosphere. On Friday nights, guests can go for the club's extended Happy Hour Specials from 5 to 11 pm. Are you wondering what to wear here? Think of going to a chic party and you are good to go. With great music, friendly vibes, and impressive interiors, expect to have a good time here.
What makes this club a great place to head out to is the live band playing from time to time. Aside from that, this South Florida dance club is famous for its impressive cocktail menu too. Blue also plays host to private events like bachelorette parties, karaoke, and everything in between.
Don't miss their Happy Hour specials which run from Tuesdays to Fridays. Take advantage of the dance floor. Where you can dance the night away with great music courtesy of their house DJs. However, if you want to party in private, their VIP lounge is the perfect place for you and your group. With the best cocktails in town served here, you will find yourself coming back for more.
Bonus Miami Clubs to Add to Your List
The magic city of Miami always has something up its sleeves. In fact, if you are looking for other clubs to spend your late nights in, you should check these ones out too.
This Latin-Columbian club in Miami is famous for its music that transcends different genres. The best time to head out here is during the weekend. This is when the whole club comes alive. Its co-owner Nicolas Hoyos is the one responsible for the furniture from his hometown in Columbia.
The DJ booth at the Wall Lounge plays the best hip-hop songs that you can dance to. In fact, the open design and central DJ booth are its main attractions. Aside from that, its extensive list of alcoholic drinks will definitely slake your thirst.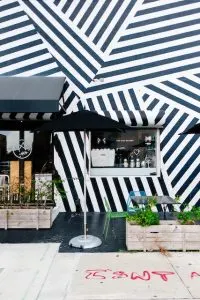 Mango's Tropical Cafe is in the heart of downtown Miami that is open 7 days a week. The dance music here is a mix of Latin music with live dance shows. Plus some great food. You can even join their Sip and Salsa lessons too.
The world-class cocktail bar at Sweet Liberty has been attracting locals and tourists alike. Pair it with great food and fun vibes and you will not leave anytime soon.
Wrapping Up the 10 Best Clubs in Miami
Miami is a good place for entertainment. From Washington Avenue to other streets, expect that there are nightclubs here waiting for you. Ones like Broken Shaker. Of course, there are other sources of entertainment like their bowling alley and sugar factory. You can even go to their ice rink in Kendall Ice Arena. This skating rink is a great place for the whole family.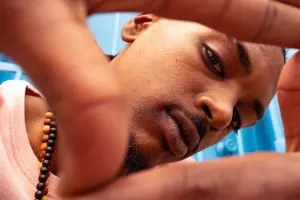 Since Miami is a popular tourist hotspot, its hotels are ready to accommodate guests year-round. Just like Delano Hotel. If you want to experience the best of Miami, visit during the cultural festivals. This is the best way to immerse yourself in its local culture including its nightlife. Whether you are here for Spring Break or want to see some Art Deco architecture, you will not run out of activities here.