Mexico has much to offer its guests, from beautiful beaches, rich cultural scenes, and dazzling nightlife. Aside from that, the food here is just amazing! Their tacos, quesadilla, and everything they serve are just mouthwatering. As for the beaches, you can make your way to Isla Mujeres, Cancun, and Tulum. It is not surprising why travelers always have Mexico on their list of places to visit. In fact, many consider this country their go-to destination for their summer vacation.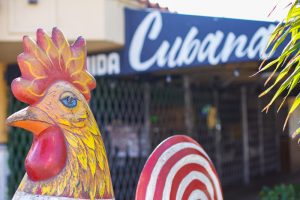 ---
Best Party Cities in Mexico
---
---
If this is your first time traveling here, you're probably thinking about where you should be heading to. The good news is that there is no shortage of options. If you are eager to experience the party scene, you are in luck! You will read here the best places to visit for their nightlife.
What are the Best Party Cities in Mexico?
There is no doubt that Mexico's nightlife is one of the best in Latin America. In fact, college students often head here during Spring Break. That said, let's look at the best places to enjoy the nightlife in Mexico.
Cancun
When talking about Mexico's party scene, Cancun will usually be the first name to crop up. Also known as the "Las Vegas of Mexico", this party city is where spring breakers often head out to. In fact, the Hotel Zone is where all the action is happening. Aside from the rows of resorts here, the streets are full of bars, clubs, and restaurants too. You will feel like there is a party happening here all the time!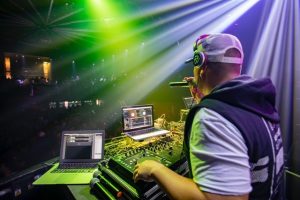 Aside from the in-house nightclubs and pool parties in hotels, you should also explore the "Strip". There are several beach clubs nearby that you can enter during the day. Also, do check out Congo Bar, Coco's Beach Club, and The Surfin' Burrito. Not only do they have the best views, but they also have great food too.
Of course, there is more to Cancun than the hotels and nightclubs. In fact, you should wear your hiking shoes to explore a UNESCO World Heritage Site. Chichen Itza is one of the Seven Wonders of the World and is near Cancun. You might even enjoy a shot of the famous tequila en route to this tourist hotspot.
Playa del Carmen
Playa del Carmen in the Riviera Maya is fast becoming the hippest town in the Yucatan Peninsula. In fact, it has lively bars, timeshares, and chic cafes that you can visit. The vibrant night scene here is all thanks to the growing ex-pats in the area. Their influence on the culture here is what makes Playa del Carmen stand out from other cities.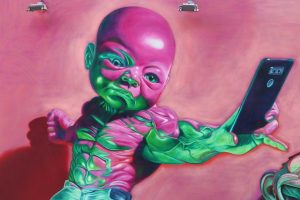 Aside from that, the most popular spot here is the Quinta Avenida or 5th Avenue. This is where you will find all the trendiest bars and clubs as well as international restaurants. If you are looking for a great time in Mexico, this is where you should head out to. In fact, among the popular clubs here are Coco Bongo and Senor Frogs!
Puerto Vallarta
Puerto Vallarta is one of the most popular destinations in Mexico for a good reason. Aside from sitting in the Pacific Ocean, the party vibe here is quite different from the Caribbean side. Since this is a sprawling city, there is much to see and do here. In fact, the nightlife here is quite diverse which means that there is no shortage of fun and entertainment.
There are a few beach clubs in Playa Los Muertos. However, the bulk is found in the Malecon and Zona Romantica. Aside from that, Puerto Vallarta is the most LGBTQIA+ friendly party city in Mexico. No wonder the night scene here is quite fun and very much alive. In fact, if you are looking for the best nightclubs you should check La Vaquita and Mandala.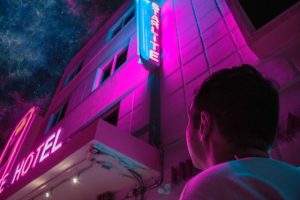 Aside from that, if you prefer a more laid-back vibe, you can book a show instead. A good option here is the Rhythms of the Night Sunset cruise. Not only will you learn a thing or two about Mexico's history and culture, but you can also get to enjoy good food and drinks too. On the other hand, if you want to turn up the excitement up a notch, you should watch a drag show. In fact, Puerto Vallarta is where they do local and international drag shows that you don't want to miss.
Mexico City
Aside from being the largest city in the country, Mexico City is also one of the best cities to go party in. Yes, there are no beach clubs here, but this cosmopolitan city has more options for you to check. In fact, you can choose from local cantinas, swanky lounges, bars, nightclubs, and others. There are several areas here that offer a different night scene to its guests.
First, there is Roma which is the trendiest neighborhood in the city. This is a good place to start your pub crawl. Look for cozy cocktail bars here to whet your appetite. Second, you should head to the Zocalo. This is the historic center of the city and the surrounding area. Although it is not known for its nightlife, there are bars and restaurants that you can check out too.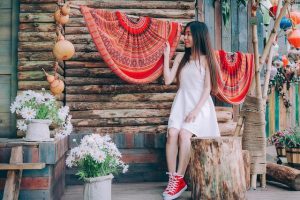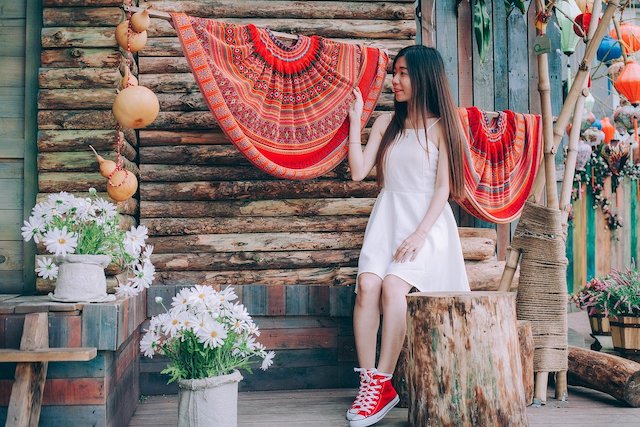 Third, if you have money to spend then Polanco is where you should go. In fact, the bars and nightclubs here are not exactly cheap, but they are worth the price if you are looking for a good time. Lastly, Zona Rosa is where you will find a wide array of gay bars to choose from. Make your way to Calle Ambres which is the center of the gay night scene.
It doesn't matter if you are looking for rooftop bars, swanky lounges, and the like, Mexico City has them all and then some. For sure, you will be spending more than a few days to truly immerse yourself in the local culture and night scene.
Tulum
Tulum has transformed from a hippy beach town into a boho-chic/hipster tourist destination in recent years. In fact, the prices here have gone up which is not a surprise. After all, this is the perfect place to enjoy the beaches and the nightlife too. During the day, you can explore the ancient ruins on top of a cliff and then swim in the cenote nearby. Meanwhile, the sandy beaches and crystal clear waters are ideal for some water sports too. You can also spot several sea animals here like sea turtles.
In fact, there are beach clubs here that you should get a day pass from. With regards to accommodations, there are budget-friendly hostels here for backpackers. On the other hand, you can opt for an all-inclusive resort if you want to splurge on your trip here. Either way, you will have comfortable rooms and great views to enjoy.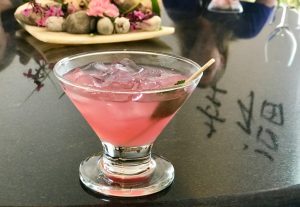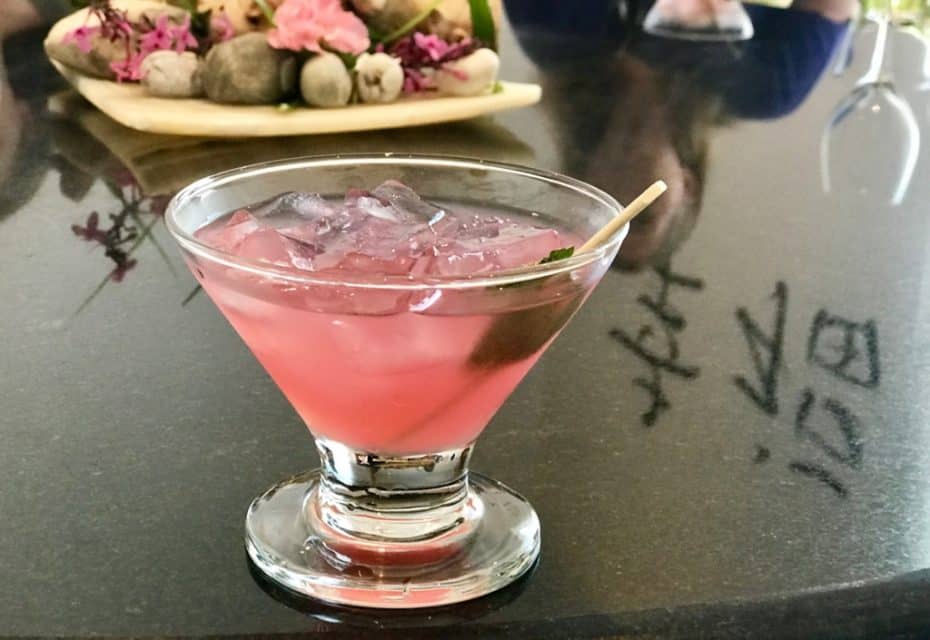 Aside from that, the night scene here is exceptional. Although it is more laid-back compared to Cancun, you can still enjoy the party vibe. In fact, you should consider heading to Casa Jaguar on Thursday and Papaya Playa Project on Saturday. The party scenes here are going to be tough to beat.
This coastal city has two sides to it which are the downtown and the beach strip. Although downtown Tulum has nightclubs, most of the action is on the opposite side. If you are into a livelier party scene, this is where you should be.
Cabo San Lucas
Cabo has been perfecting its night scene over the years. This is why it is not surprising why it is a favorite place among tourists. Located in Baja California Sur, Cabo offers white sand beaches, turquoise waters, and scenic views that you can enjoy during the day. As soon as the sun sets, this town comes alive as bars and nightclubs open.
Start your adventure by checking out beach clubs and beach bars during the day. In fact, Mango Deck is one of those frequented by tourists. But if you are looking for more action, you should head to the tourist area downtown. This is where you will find rows of bars and clubs, especially in Plaza Bonita.
For those who prefer rocking live music then choose Sammy Hagar's Cabo Wabo Cantina. On the other hand, if you prefer a fun environment, then the Jungle Bar is for you. Aside from that, nightclubs like Pink Kitty, El Squid Roe, and Mandala are suitable for those who want to show their moves on the dance floor.
Merida
If having a crazy night is not your idea of nightlife, then try a more toned-down scene at Merida. Also known as the White City, Merida is a great place to explore. After all, this colonial city is rich in Mayan culture. The colonial buildings here are stunning and worth going on a day trip from Cancun. Unlike the vibrant nightlife in Mexico City and other beach towns, Merida offers something more organic.
In fact, this beautiful city has plenty of cantinas that welcome everyone to their doors. What's more, they are more trendy which is a far cry from the seedy look of traditional Mexican cantinas. Although there are not many nightclubs that party until dawn, live entertainment is what Merida is big about.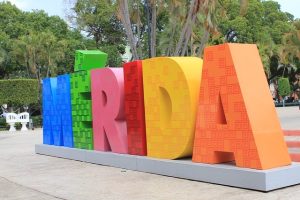 You can start your bar crawl here at one of the cantinas called La Negrita. Locals and tourists flock here because it has a beautiful garden and Latin music. You should also check Dzalby which has a rooftop terrace where you can hang out. Once these cantinas close at 10 pm, bars like the Mayan Pub and La Mezcaleria are suitable for late nights.
Guadalajara
This may be the least party place in Mexico, but it has its own fair share of bars and nightclubs. Unlike in Cancun, where the party scene is part of its overall design, Guadalajara has a more local vibe to it. Thanks to the growing student population as well as the LGBTQ community, the nightlife here is thriving.
In fact, you should head to Chapultepec Avenue or Zapopan if you want to while away the night. This is where you will find cantinas, bars, pubs, and nightclubs that are full of fun and excitement. Aside from that, did you know that it is in this city where the Mariachi came to be? In fact, you will see Mariachi bands in full regalia serenading the townsfolk in the plaza and restaurants.
That said, you should make your way to Cantina Mexicaltzingo if you want to listen to great music. Aside from that, the nightclub Bar Americas is where you should head out for all-night dancing. And since you are already in Guadalajara, why not visit the nearby town of Tequila? That's right, this is where they make the well-known tequila drink! Thanks to its easy access to the town, you can sample the finest tequilas in Mexico here.
Cholula, Puebla
One of the best things about Mexico is that there is always something new to discover. Take for example the city of Puebla. It does have its own selection of bars and clubs, but the nearby Cholula is where you need to go. In fact, this small town becomes one large nightclub once the sunsets. Everywhere you look, there is a bar or club that is bursting at the seams. Although they do not have any dress code, dressing up to the nines will get you into the fancier clubs.
One of the reasons why this is a perfect destination for party-goers is because there are plenty of options to choose from. This is because of the large university population in the area. Aside from that, it is the right place to enjoy cheap drinks along with good music. If you are looking for a great night then walk on its main street to see where the locals head to. They sure know where the best bars are.
And if ever you get overwhelmed by the loud music and streets full of people, you can always go back to Puebla. It is tamer compared to Cholula, plus there are 365 churches here that you can check out.
San Miguel de Allende
If you want to immerse yourself in Mexican culture, this is the perfect destination for you. It may be a small town, but it is where you can enjoy colonial architecture. Aside from that, it is becoming a favorite among American and European retirees. After all, the slow pace of life here is what draws them to it. A history buff can explore its streets to see all the colonial structures and stunning alleyways too.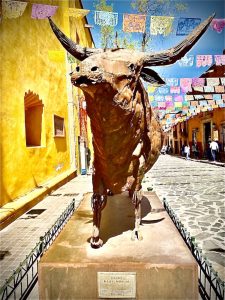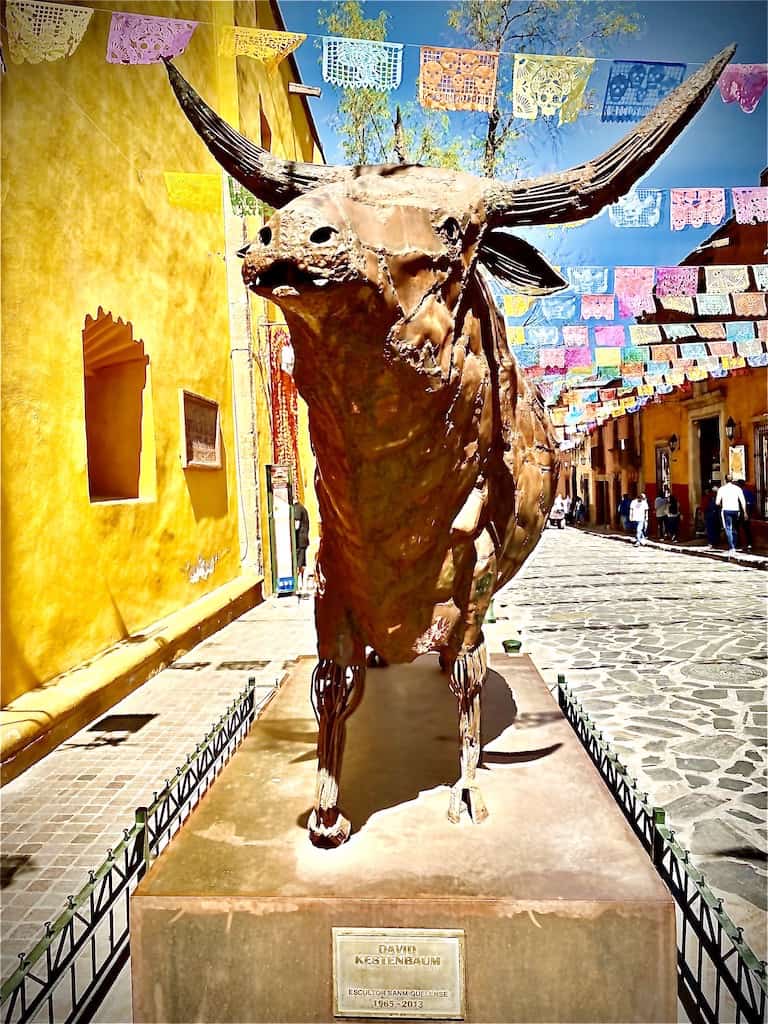 Aside from that, San Miguel is the go-to weekend getaway for locals and tourists alike. This is not surprising since the nightlife scene here is on fire! You can feel the vibe here buzzing at night and when the weekend arrives, it is going to be electric. In fact, you can start your nighttime adventures on one of the rooftop bars. Afterward, you can make your way to the bars and nightclubs down below.
One thing to keep in mind, however, is that the prices here are not exactly cheap. But the experience and vibe here are worth the cost.
Guanajuato City
Meanwhile, Guanajuato City is one of the top picks for party cities in Mexico. This is not surprising since the nightlife here is pretty impressive. For starters, there is music being played on the streets. And once night comes, the town itself becomes abuzz with parties. In fact, you should join the callejoneadas where you will be taken around the town. You will hear plenty of jokes, sing songs, and even dance the night away.
Although the night scene here is not as booming as in other party cities, it is still a great place to hang out. After all, their prices are ridiculously cheap even for wild nights. Take your pick among the local cantinas and rooftop bars here to spend the night.
Since this is a university town, you will not run out of bars to visit. Among these are Los Lobos and La Antigua if you prefer a more chilled vibe. On the other hand, if you want to go dancing, you should make your way to Bar Fly or Grille.
La Paz
La Paz boasts of its natural beauty to its guests. After all, it is home to pristine beaches, dramatic landscapes, and colonial architecture to name a few. Aside from that, it is a good jump-off point when heading to Los Cabos. This is why this town is worth visiting while you are in Mexico. In fact, you will be spoiled for choices here when it comes to fun activities.
There are museums to visit and street arts to admire. Also, there are plenty of cute cafes where you can have breakfast. Aside from that, there are numerous water activities to do here. Among these are swimming, snorkeling, and kayaking. You can even go whale watching here in certain months.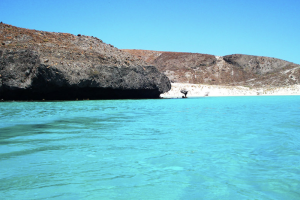 Although the nightlife here is not as raucous as in other beach towns, it is still worth experiencing. In fact, the night scene here leans towards a romantic night out. There is live music and great food to enjoy, plus the views are amazing. In addition, there are bars and clubs along the Malecon that you can visit if you want to grab a drink or two. Take your pick between Mariachi bands or modern music.
Acapulco
This city on the Pacific Coast may be lagging behind in terms of popularity but it is still an option for a great night. In fact, Acapulco is the largest beach resort city that you will find in Mexico. Spring breakers and beachgoers often visit to admire the beaches, but the nightlife here is something to consider too.
However, you will need to exercise caution when traveling here because of the crime rate. Make sure that you keep your wits about you when heading to the bars. All in all, this is not a bad place to spend some time in.
Puerto Escondido
The quiet town of Puerto Escondido in Oaxaca is another destination to add to your list of party cities in Mexico. It is a surf town by day and a party place by night. In fact, the nightclubs are often open until the wee hours of the morning. If you are looking for beach clubs and bars then you will find them at Zicatela and La Punta. You might even find yourself partying in the jungle! There is always something for everyone here regardless of your preferences.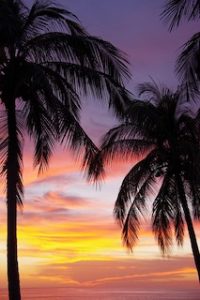 If you are considering checking the night scene here, you can book a stay at the Bonita Escondida. This is a new hostel where you can meet other party-goers too.
Other Party Cities in Latin America
Tourists from the United States can easily travel to Mexico for their vacation. After all, there are direct flights to the city center of Mexico City from Los Angeles, New York City, and San Diego. Of course, the US has its own party cities. In fact, you should visit New Orleans which is known for its nightlife. But aside from Mexico, there are other party cities that you can consider too. Here are a few more options.
Rio de Janeiro
When they say that the nightlife here is world-class, believe them. In fact, there is a bit of everything here. It doesn't matter if you want to go to dive bars, favela funk parties, or high-end clubs, you will find them all here. You should hit the Cidade Maravilhosa since this is where the nightclubs and coolest clubs are all at. If you are looking for a party place in South America, this is it.
Buenos Aires
Also known as "Paris of the South", Buenos Aires is a sophisticated city that is full of theaters, tango halls, and bookstores. Aside from that, the nightlife here is worth experiencing thanks to the megaclubs that dot the city. In fact, they open up super late which means you can enjoy a pre-game at one of the bars or restaurants.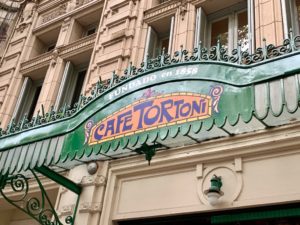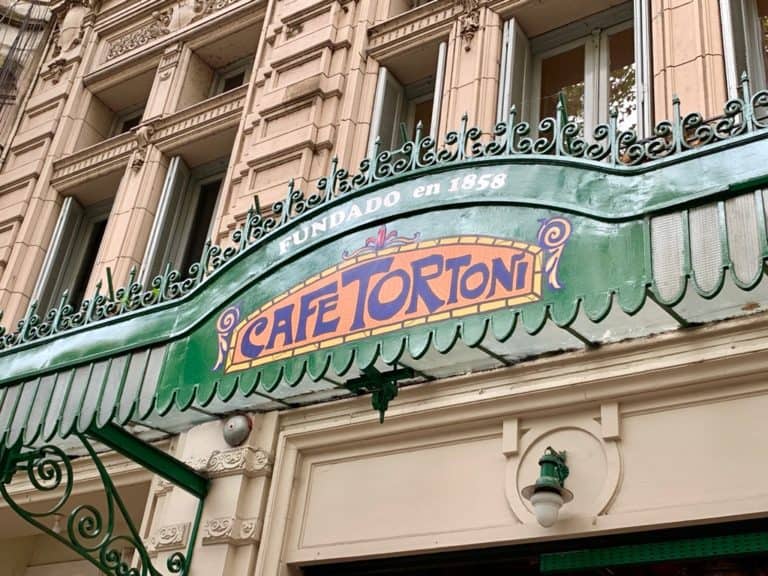 San Juan del Sur
Central America has its own party city like San Juan del Sur in Nicaragua. The main draw here is for the backpackers who want to experience the Sunday Funday event. Aside from all the booze that you can drink, you will be taken to different pools overlooking the ocean too. This is ideal for younger travelers who want to get to know more people.
Havana
If you are heading to North America, then a trip to Havana is a great idea. The party scene here is a mixture of bars, art galleries, and restaurants you will get the best of all worlds in one. You can have cheap rum, smoke Cuban cigars, and even dance the night away.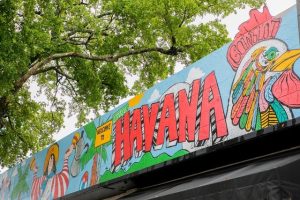 Wrapping Up the Best Party Cities in Mexico
It doesn't matter whether you are traveling from Tel Aviv, Cape Town, or any city in the US, Mexico is definitely a hotspot for tourist adventures. You can find the best restaurants, beaches, and ancient ruins here. Aside from that, the night scene is truly one of a kind. In fact, there are several party cities in Mexico that you should visit!
If you want to be where all the action is happening then book a stay in Cancun. On the other hand, if you want a more laid-back atmosphere, then Puerto Escondido is a good bet. In between, you can visit beach towns and colonial cities that have their own exciting nightclubs and bars.
The sky is the limit when it comes to partying in Mexico. Whether you want to go to beach bars or megaclubs, there is something for everyone here.