Westgate New York Grand Central
The Westgate Grand Central Station Hotel in NYC is ideal for both group and solo travelers who want to enjoy a peaceful and quiet place to stay while experiencing the city. If you're on the latter part, the hotel has rooms perfect for solo travelers where you can relax. Having recently completed its 20 million dollar renovations, the hotel ensures its guests feel at home through a wealth of amenities.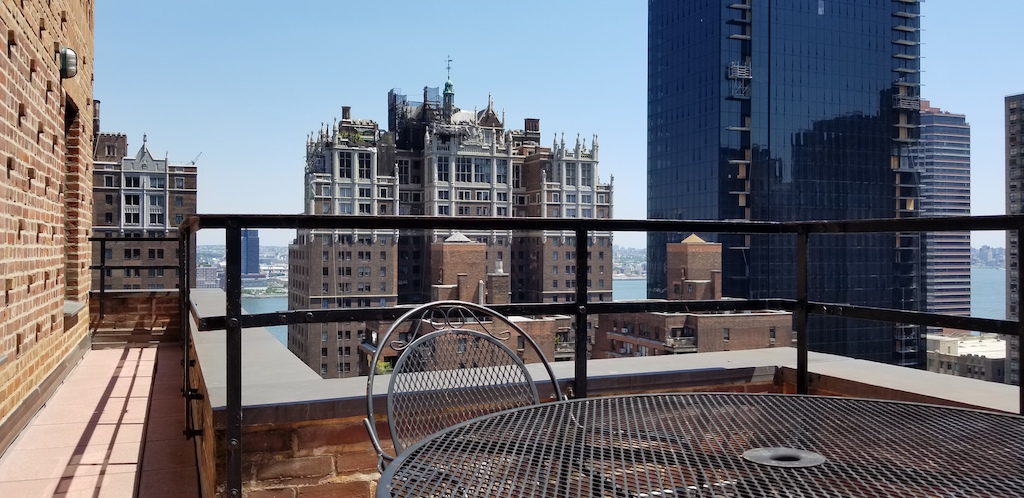 While on the property, guests will experience the elegant history of New York in the 1930s through their many nods and love marks, including their radiator desks. They've also installed their rooms with triple panel glass, which can block the noise coming from the busy streets of New York.
The hotel is located at the heart of the quiet Tudor City, which is within walking distance of the United Nations and Grand Central Station. With a 20-minute door-to-door location from the LaGuardia airport and just 3 minutes away from the island of Manhattan, guests will love the easy and fast access to this luxurious hotel.
View this post on Instagram
Pod 39 Hotel is a fun budget-friendly place to experience and explore. This hotel is centrally located, socially connected, and uber tech-savvy. The Pod 39 is always ready to welcome you with ease. Guests can enjoy a playroom lounge, board games, and cocktails by the fireplace.
You can also enjoy free wi-fi, guided walking tours, same-day luggage storage before and after your stay, a nominal fee to bring your pet without any worry, early check-in, and guests over 21 can enjoy the beauty and priority access to the Pod 39 Rooftop.
Empellon is one of the on-site restaurants that offer two $1 Margaritas with a purchase of guacamole. The hotel also has rooms that are fully private with amenities such as Bunk Pods, Queen Pods, Full Pod, Single Pod, and Queen and Mini Bunks.
View this post on Instagram
Experience the elegance of New York City from Midtown's unique Roger Smith Hotel. Known as a proud supporter of the arts community this hotel showcases various unique pieces throughout the property it's an art lover's dream. The hotel is located on Lexington and 47th, just steps away from NYC's great attractions and tourist spots. This property offers a variety of affordable, spacious, and family-friendly suites.
The hotel features the Deluxe Queen Room, Classic Queen, Classic Double, Deluxe Double, Junior Suite, premium suites, and many more. The in-room amenities feature individually selected furnishings, a comfortable reading chair or writing desk, book collection or in-room library, Nespresso with assorted gourmet coffee and tea selection, mini-refrigerator, flatscreen TV with full cable access, iron and ironing board, hairdryer, natural bath products by Beekman 1802 and live plants.
Roger Smith also offers valet parking which is a big deal in New York City. The hotel also provides a concierge at the front desk, computer and printer, package receiving when you purchase online, car service whenever you need private transportation, and dry cleaning.
View this post on Instagram
The Standard, East Village Hotel
At 25 Cooper Square in New York City is where you can find The Standard East Village Hotel. It's a 21-story tower original tenement-style building with a quiet and calm garden tucked away at street level. An all-day street-side cafe and a new wave gay bar with late-night parties are just some of the great things this hotel has to offer.
All rooms in this hotel feature comfortable beds with Italian sheets and fluffy pillows, custom bath amenities, Bluetooth audio speakers, cozy bathrooms, XI bath towels, room service, overstocked minibars, and free wi-fi. They also provide pet-friendly and ADA-compliant rooms.
There are various roomy types that will fit any traveler such as a standard queen, deluxe king, double standard, junior studio, standard king, corner king, and downtown studio. For food and drink, the hotel has three great options to choose from starting with The Gardena small private space with rising and blooming surroundings. A great place to do some reading or work while outside.
Next is No Bar which is an inclusive place that welcomes anyone and everyone for weekend drinks, DJs, and special events. Lastly, The Café Standard is a boutique coffee shop with a cozy, caffeinated street-side scene that buzzes from AM to PM.
View this post on Instagram
Ace your visit with great things here at Ace Hotel New York! This hotel is inspired by an affinity for the soul and fueled by love. The property features a spacious loft suite with a king bed and living area that provides all the comforts of home.
Anyone who stays in this unit will really appreciate that extra elegance with the vintage furniture, hardwood floors, clawfoot tub, and a built-in banquette. This property also provides room service, custom bathrobes, peal and soap, Rudy's hair and body products, and original artwork that will make you feel calm.
The Ace Hotel also plays home base to your daybreak adventure. After a long day in the city, you can stop by the Lobby Bar to grab a much-needed pick me up or if you need something to kickstart your evening. This bar is open until midnight and features a rotating cast of craft beers and spirits that you can choose from so you'll have plenty of time to grab a couple of drinks with your friends before you hit the town.
View this post on Instagram
Have a taste of a grand adventure at the SoHo Grand Hotel, located at 310 West Broadway in New York. Experience the stylish and bright guest rooms, terrace suites, and two larger-than-life penthouses lofts. Each room at the SoHo Grand Hotel tells the story of the neighborhood with its mid-century to late seventies aesthetic.
Looking for a great dining option without having to travel. Make sure to check out the Grand Bar and Lounge located right on the property. Dance gracefully in the Club Room which has the perfect mix of old and new Downtown style. The SoHo Diner is a contemporary eatery with a nostalgic feel paying tribute to America's classic diners.
You might also want to consider Giligan's, a tropical outdoor space serving island-style cuisine with local ingredient dishes and cocktails.
View this post on Instagram
Located in the heart of the meatpacking district, The Standard High Line is one of NYC's top hotels. All the rooms here feature floor-to-ceiling wall-to-wall windows, comfy beds with elegant sheets and soft pillows, rain showers with natural light and city views, robes, minibars, and top of the line bath amenities. The hotel amenities feature a 24-hour gym, room service, free wi-fi, and a pet-friendly environment.
For dining at The Standard, High Line hotel offers several great options, The Standard Grill is a traditional steakhouse with an American Cuisine twist This restaurant is open every day serving fresh local ingredients. Le Scaf is an outdoor restaurant that really brings the shade (literally!). This unique location serves cocktails, snacks, games, and a fun warehouse club, perfect for your unwinding day!
Next is the Standard Biergarten, a German themed restaurant that serves sausages, pretzels, beer, and more under the high line. Make sure to check this place out during Oktoberfest. They really show you what it's all about! Le Bain & the Rooftop, placed on the top floor of The Standard, features inspiring views while having food and cocktails. Still not enough? Don't worry, you can always visit The Living Room, Top of the Standard, The Shop, and Gym at the Standard, High line if you need other places to keep you busy during your stay!
View this post on Instagram
Centered in the heart of the financial district you will find the Mint House. This Art Deco-styled hotel is located at 70 Pine, New York. Each element and space is perfectly designed while considering the comfort and relaxation of all the guests. All that you love about home is here! From the spacious living areas, fully stocked kitchens, washer and dryers, and luxury amenities. It offers exceptional space and modern design at the foot of the Brooklyn Bridge.
If the rooms aren't reason enough to book your stay maybe the resort amenities will do the trick. During their stay, guests can enjoy a bowling alley, fitness center, city acres market, black fox coffee, Michelin-starred Crown Shy, and Blue Park Kitchen. These activities and restaurants will certainly keep you entertained, healthy, and full.
Here at Mint house, you will enjoy things differently. Unwind, stream your favorite movies, have peace of mind, and find balance with on-demand fitness. Need concierge services that feature is just a click away with their 24/7 digital service. This hotel is perfect for any and all travelers.