Jamaica is the perfect destination for anyone who loves adventure, relaxation, and culture in the Caribbean Islands. With its beautiful beaches with white sands, lush rainforest, and rich history, there's something here for everyone! Whether you want to explore the island on your own or take part in an organized tour with other travelers, this is one vacation that will be unforgettable.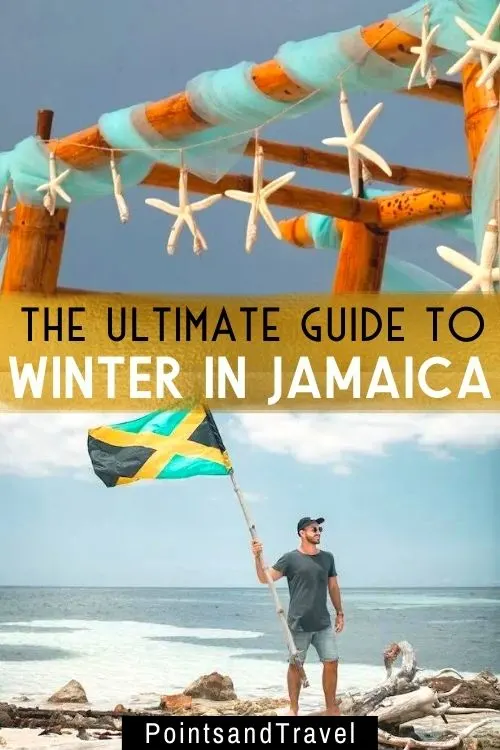 ---
What's in this post:
hide
Winter in Jamaica:
Best Time To Go To Jamaica For An Unforgettable Winter Vacation
---
You can go scuba diving in crystal clear waters off Negril Beach or zip-lining through the Blue Mountains and the mountainous regions. There are also plenty of opportunities to experience Jamaican cuisine like jerk chicken and spicy patties at local restaurants throughout the island country. And if you love music as much as I do, then make sure to check out some live shows while you're here!
Most suitable for the winter because of the warm weather, but there is no bad time to visit Jamaica. I promise it will be unlike anything else you've ever experienced before. According to the UNWTO, Jamaica, which has a population of roughly 3 million individuals, hosted 4.23 million international tourists in 2019.
---
Are you looking for a new place to visit this winter season? This beach holiday will intrigue you!
---
Seasonality in Jamaica
Traveling to a new place can always come with its fair share of challenges, especially in a warm tropical climate. Fortunately, Jamaican locals are known for being some of the friendliest people on Earth, so you shouldn't have any trouble once you arrive. Just make sure to make a travel plan, take off work, and book your flights as soon as possible.
#1 Peak season in Jamaica (Mid December to late April)
Jamaica's peak tourist season begins in mid to early December, around Christmas and New Year. This is the country's high season. These are the coolest months and best months to visit Jamaica. As a result, hotel rates are usually at their highest during this time period.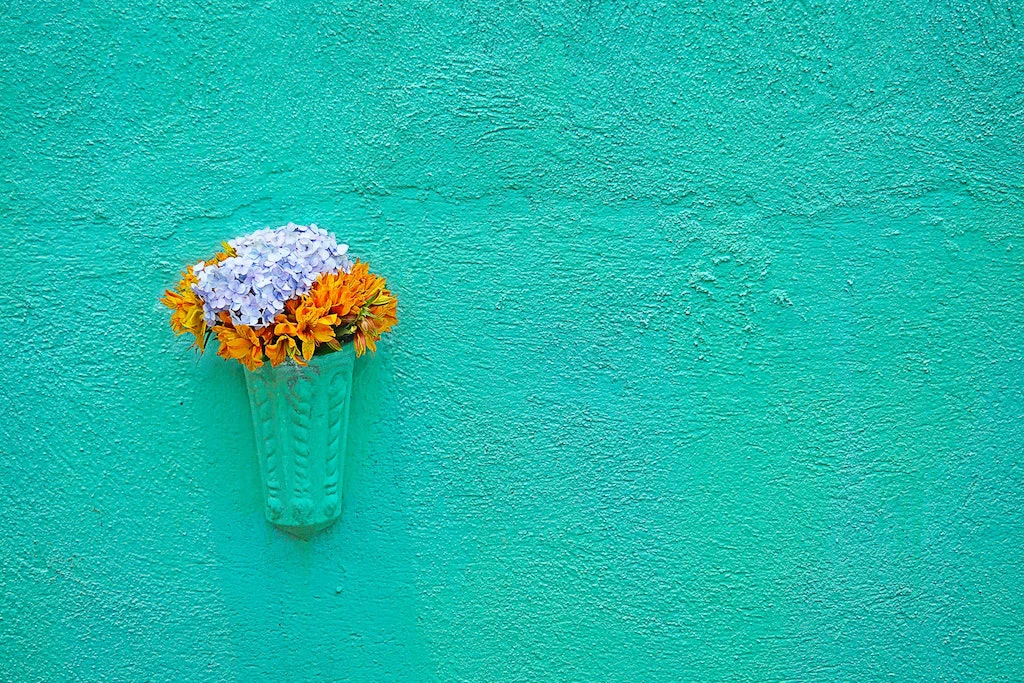 However, if you plan to bring your family with you on your trip, the winter months will also be the most kid-friendly since it isn't too hot and the air humidity is at an optimal level. Plus, there are plenty of local cultural events that take place over the holidays during the country's high season. So no matter who you decide to bring along, they will surely enjoy themselves!
#2 Low season in Jamaica (July until October)
The low season starts in July and ends in October. These months can be a good option to plan for because there should be low prices for hotel rates with the best deals. So if you're on a tight budget but still want to experience the true beauty of Jamaica, then try visiting during this good time instead!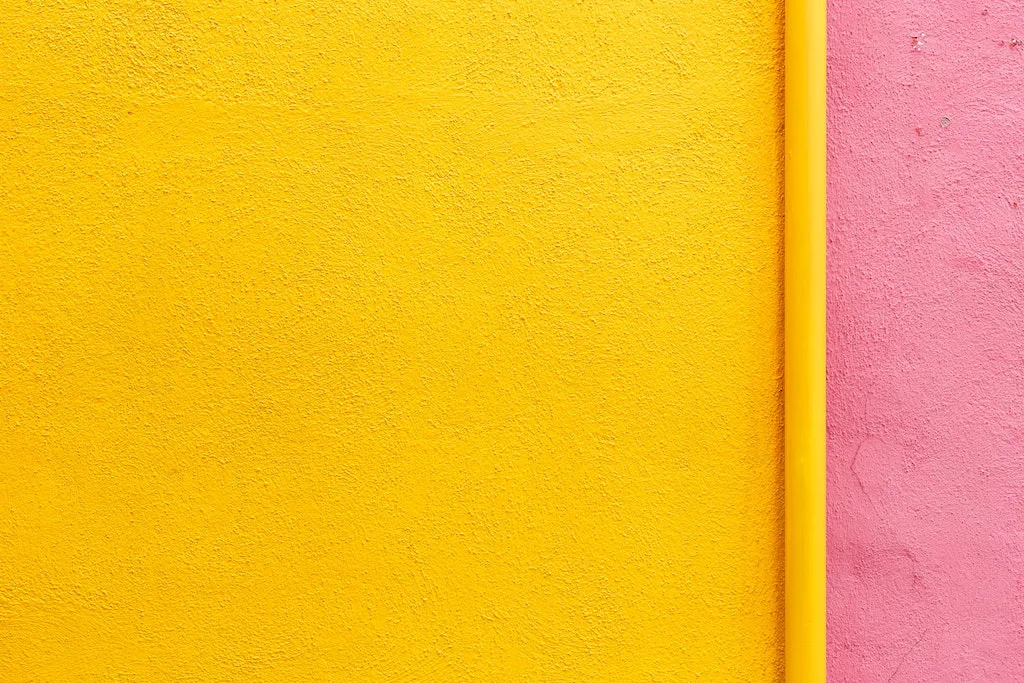 If you're planning a trip during the off-season, keep an eye out for reduced fares on accommodation, activities, and even water sports. However, make sure to buy travel insurance if traveling in the hurricane season lasts from June to November. There is a chance of tropical storms. Another important thing to note is that Jamaican hotel owners save their repair works for the low season.
#3 Shoulder season in Jamaica (Mid-April to July & November to mid-December)
The shoulder season is the best time to visit Jamaica. Not only are hotels at lower rates compared to the peak season, but since this is a transitional period, you can still expect things to be somewhat lively in the country. That is even though there aren't too many tourists around. The dry season lasts from November to March when the trade winds and the Norte bring a little cooler air.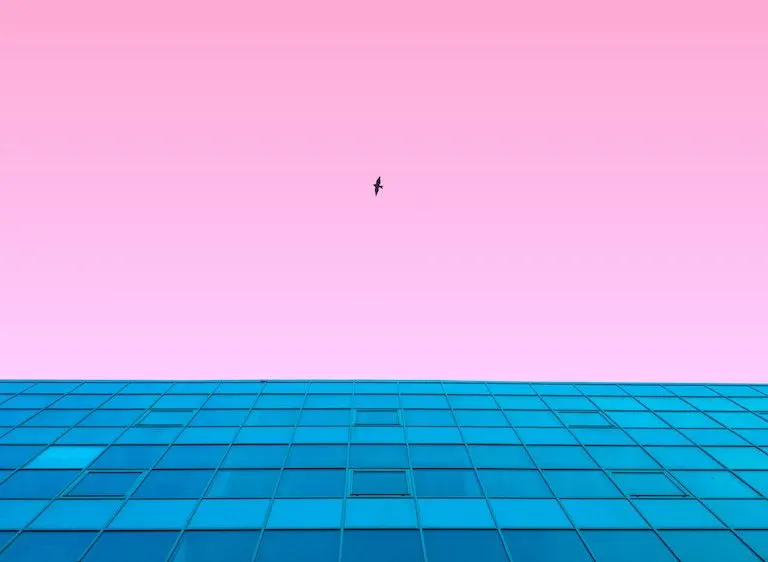 Winter activities in Jamaica:
#1 Relax on the Beach
There are several great beaches located in Jamaica that are perfect for taking a break from the winter weather. Relax with family and friends, swim, or sit back and enjoy the view of these gorgeous beaches in the late afternoon!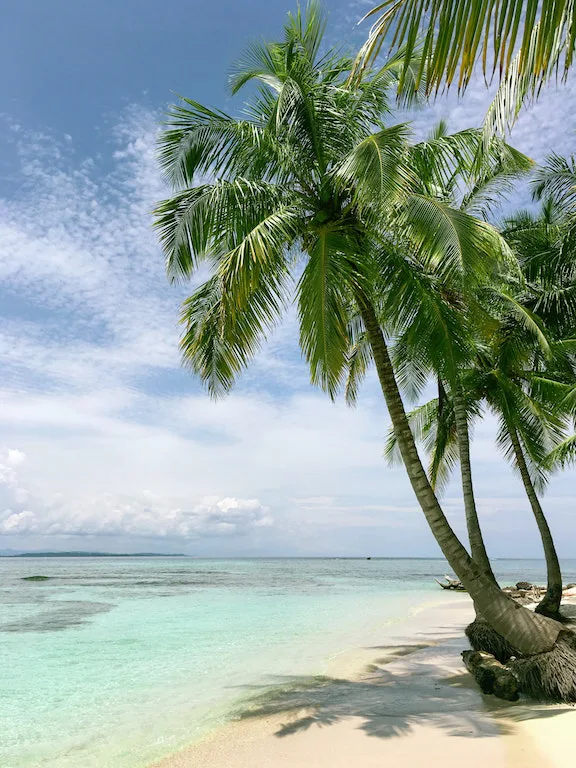 #2 Snorkel/Scuba Dive
Jamaica's warm water is perfect for athletes who want to take up snorkeling or scuba diving as hobbies. Just be sure to check which activities are permitted, so you don't get fined by local authorities!
#3 Boat tours
Since Jamaica has so many unique water-based tours, it's an excellent destination for those who want the best experience during winter. Boat tours can take you to some stunning waterfalls or coral reefs that are just as gorgeous as amazing beaches.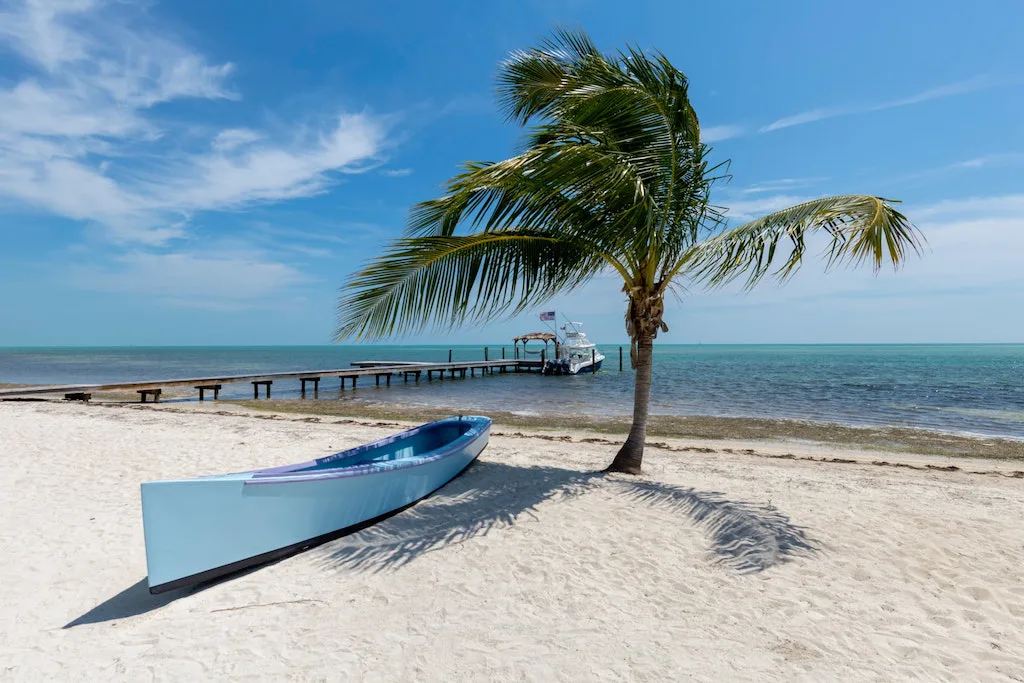 #4 Kayaking
Another fantastic water-based activity is kayaking. If you're looking to enjoy some time on the water, then be sure to rent a kayak or participate in a guided tour of Jamaica's waterways! You'll love all the gorgeous views that surround you while kayaking too.
#5 Bamboo Rafting
Jamaica is also home to several hiking trails that are perfect for adventurers. Check out these trails if you want the best places of both worlds: incredible scenery and exciting physical activity!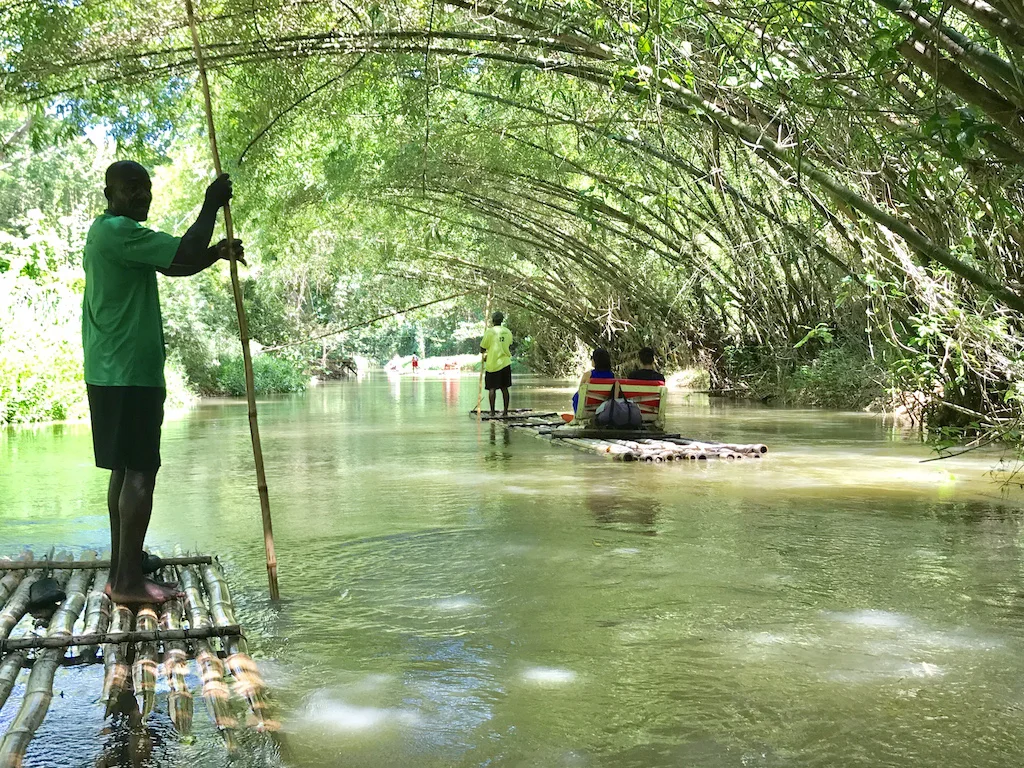 #6 Go on a Birdwatching Trip
Birdwatchers should include Jamaica on their travel list since there are so many beautiful birds found there and some great tour operators that can help take you around the island and show you different types of wildlife.
#6 Visit the Bob Marley Museum
Jamaica's most famous musician is Bob Marley, who is known worldwide for his incredible music. If you want to learn more about the man behind the music, be sure to visit his museum in Kingston, which has plenty of information and memorabilia from throughout Marley's life. The average temperatures of kingston is 89 to 91. So you can see that there are many sunny days!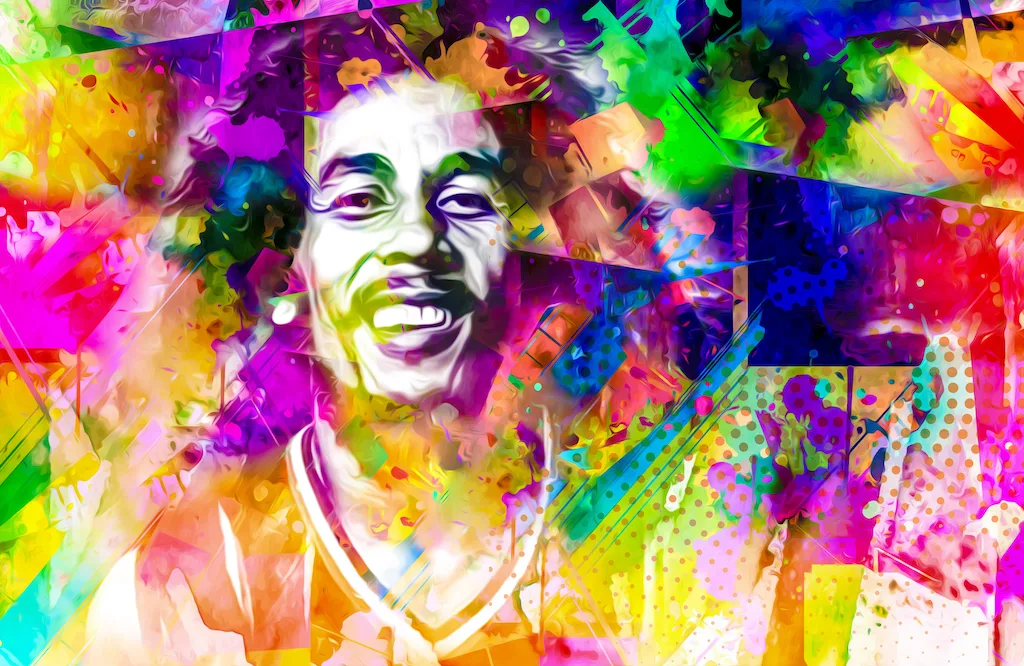 #8 Visit Dunn's River Falls
Dunn's River Falls is one of Jamaica's top destinations for those who love waterfalls, as this spot features several cascades located just off the southern coast that are perfect.
Major Events in Jamaica:
#1 Reggae Sumfest
This Reggae Sumfest takes place during the summer and is one of Jamaica's most significant events. Featuring international and local Jamaican artists, this event attracts thousands of tourists to Montego Bay every year. Visit Jamaica for this incredible music and arts festival and join the music lovers from across the globe!
#2 Marlin Tournament
If you're interested in big game fishing, then be sure to come to Jamaica in October as the Marlin Tournament will be taking place. Don't miss your chance to see these beautiful specimens up close, as well as their fighting abilities.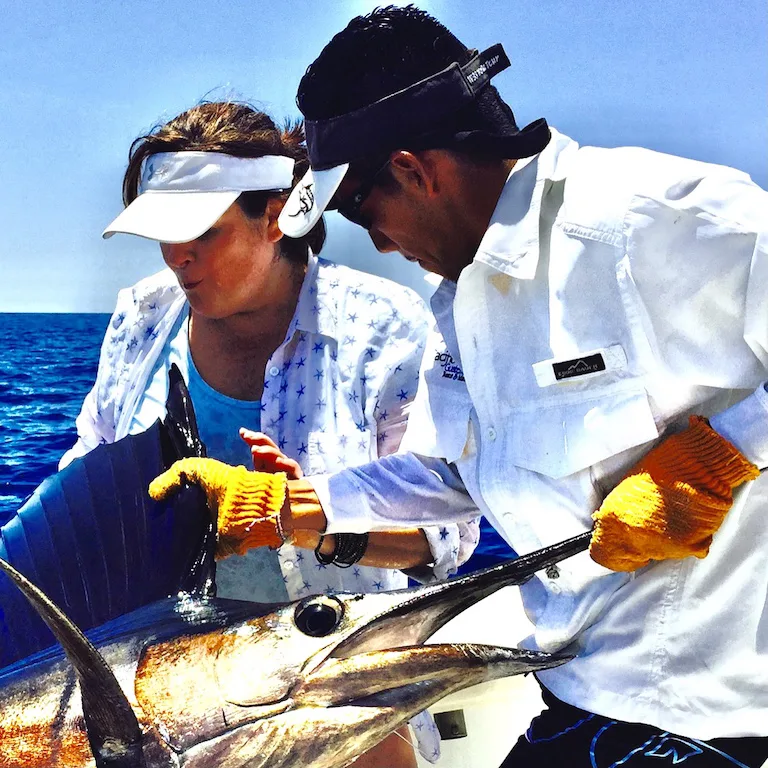 #3 Calabash International Literary Festival
This is a premier literary event in Jamaica, founded by one of the country's most beloved writers. This event features dozens of writers from across the world, especially a part of the African Diaspora.
#4 St. Elizabeth Horticultural Society Flower Show
In June, this flower show will take place in Montego Bay. This is an excellent event for those who love flowers and gardening, as you'll be able to see hundreds of different types of plants on display during this week-long festival.
Be sure to plan early if you want to book your hotel accommodations because this weekend brings many people into Montego Bay.
#5 Montego Bay's Yacht Club Easter Regatta
The Montego Bay's Yacht Club Easter Regatta event caters to sailors and those who enjoy watching as many as 200 boats race across Montego Bay's waters. You'll also get to see lots of different types of boats participating, such as multi-million dollar yachts!
#6 Jamaica's carnival
Jamaica's largest carnival takes place in Kingston and lasts for two weeks. This event attracts nearly a million tourists every year, making it difficult to find hotel accommodations unless you book far ahead of time.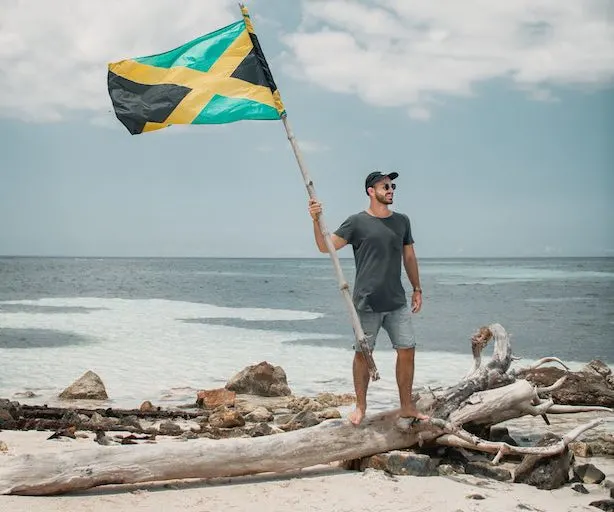 In addition, this event requires the closure of some roads during the day and night since many parades will be taking place throughout Kingston. Therefore, visitors must be prepared for travel delays or inconvenience for this significant event that brings little difference (actually big) to the local economy!
#7 Crop Over
This famous celebration, Crop Over, takes place in July each year and is one of Jamaica's most prominent festivals! You'll get to see lots of different crops throughout the island, including both food crops such as corn, peas, yams, etc., but you'll also get to eat lots of local dishes that are made from these crops.
If you're looking for things to do while visiting Jamaica, don't miss out on this fantastic event where many Jamaicans wear costumes or "mas" every day!
#8 Jamaican Curry Festival
This fabulous event is most popular with those who love Indian cuisine, but anyone can come and enjoy the food from some of Jamaica's best-known curry houses. So if you're looking for Jamaican food inspiration, then this is the perfect festival to attend!
#9 International Kite Festival
The St. Ann Kite Festival takes place on Easter Monday in the parish of St. Ann (where Ocho Rios is located). Anyone who loves to fly a kite will have a blast participating in this fun Jamaican festival.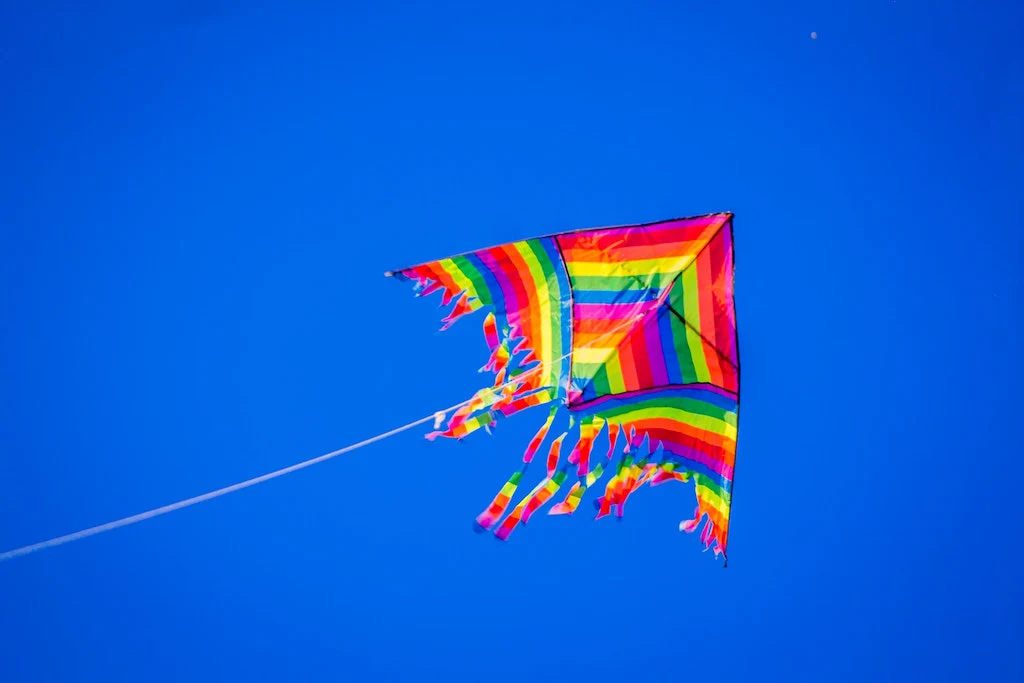 #10 Jamaica International Jazz & Blues Festival
Looking for things to do in June? Check out this superb jazz and blues festival that takes place at multiple venues throughout Montego Bay. This is an excellent event for those who love live music as well as delicious Jamaican food!
#11 Ocho Rios Jazz Festival
This is another major event that takes place in life during June. If you love live jazz and blues and delicious food and great wine, then this is the perfect festival for you, and you are going to have a great time! Be sure to book your hotel early since this festival brings hundreds of visitors to Ocho Rios every year.
#12 Heroes Day
This is another fantastic event that takes place on November 1st. This event remembers all those who have made significant contributions to Jamaica's development, especially those who fought for the freedom of Jamaicans throughout history.
#13 Restaurant Week
Jamaica's restaurant week is another great event that takes place in November. The island of Jamaica is home to Restaurant Week, a 7-day event during which individuals and tourists are urged to dine at the island's numerous restaurants. This celebration appeals to foodies and families and covers over 100 eateries on the island of Jamaica.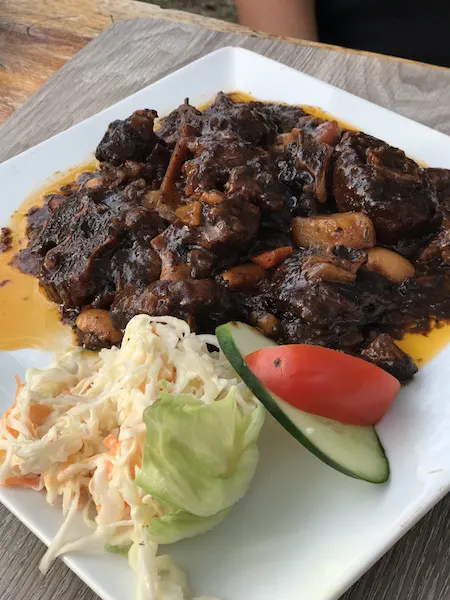 Summer vs. winter in Jamaica
The land-only recognizes two distinct seasons: wet and dry, which represent substantial variations in weather throughout the year. The rainy season, which lasts from July to October, follows, after which you have the dry season when conditions are more constant, and there is less tropical rainfall.
Jamaica's warmest month is July, with a maximum temperature of 91°F. Conversely, January is often the "coldest" month, with the main difference in temperatures averaging about 82°F.
You'll notice slight variations in temperature between the towns of Jamaica, which is a small island.
Liquid sunshine: Rainfall in Jamaica
Rainfall in Jamaica is most likely to occur during the rainy season that lasts from July until October. However, thunderstorms can bring heavy showers in the summer months, from June to September. The average annual amount of precipitation for the entire island is about 82 inches (2,100 mm). Average precipitation for October is high, and conversely, December and January are the driest months.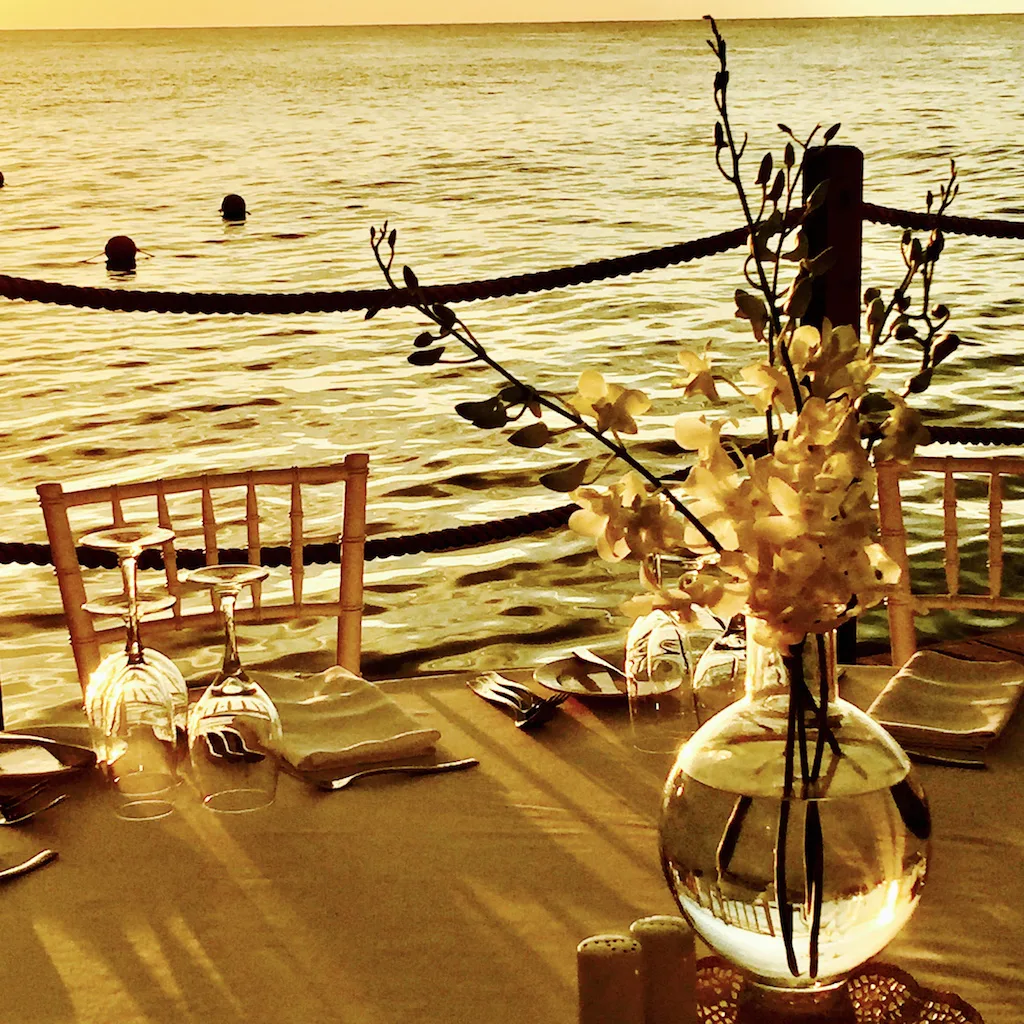 If you plan your trip around the low season, avoid traveling between May and June, as it will be very wet with potential downpours during the rainy days. You'll also want to book your accommodations ahead of time because many Jamaican hotels are overbooked during peak seasons due to the demand for vacation packages!
Jamaica's colors in each month of the year
January
In January, the average temperature in Jamaica is around 82-84 degrees Fahrenheit (not freezing temperatures, this is as cold as it gets in Jamaica), and there's less rain. The ocean temperature is approximately 81 degrees Fahrenheit, and the wind is light. It's roughly 70-73 degrees at night. This is usually the coolest month and still has the perfect temperatures for someone traveling from the northern slopes.
February
In February, like in January, the air temperature in Jamaica is around 82-84 degrees Fahrenheit, with the lowest amount of rainfall. The water temperature is about 81°F, and the wind is light. The range of temperatures is approximately 70-73 degrees at night. So enjoy the Bob Marley Week if you are in early February.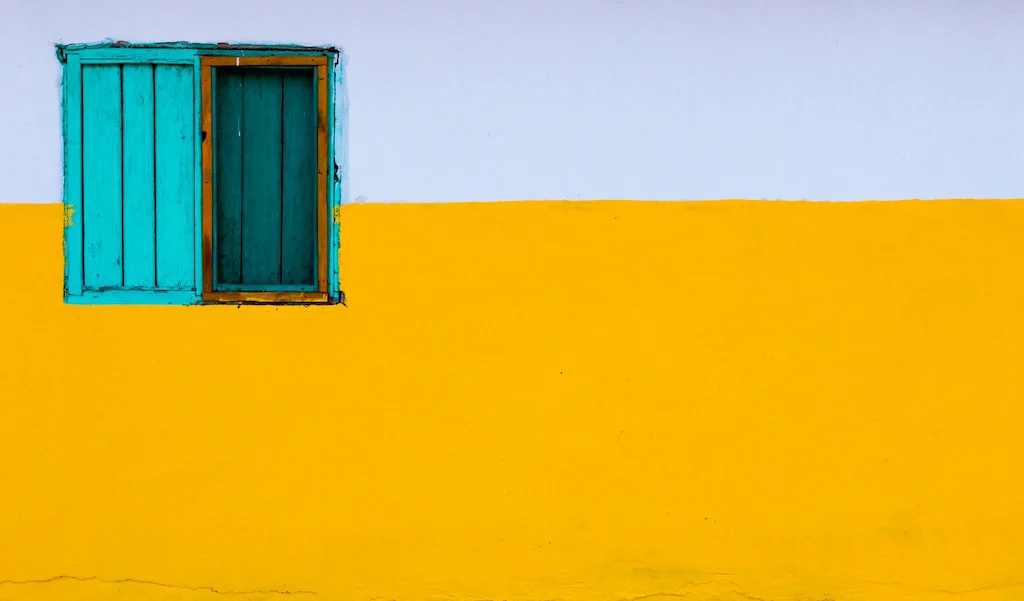 March
In March, the temperature in Jamaica is around 84 degrees Fahrenheit, with a low level of rainfall. The water temperature is about 81 degrees Fahrenheit, and there is little wind. It's approximately 72 to 75 degrees at night. This is Jamaica's driest month.
Spring break is just beginning at colleges, and Jamaica's renowned hotels and resorts are becoming party hotspots for the young crowd along with the Northern winds.
April
Jamaica's peak tourism season is coming to an end, with April being the end of the season. The temperature is about 84 degrees Fahrenheit, with a low chance of rain. The ocean temperature is approximately 81 degrees Fahrenheit as the sun shines for around 10 hours, bringing more time to enjoy outdoor and water activities.
It's about 72-75 degrees during the day. Expect Easter celebrations in various locations across Jamaica, including Jamaica's carnival, the International Kite Festival in St. Ann, and Montego Bay Yacht Club Easter Regatta.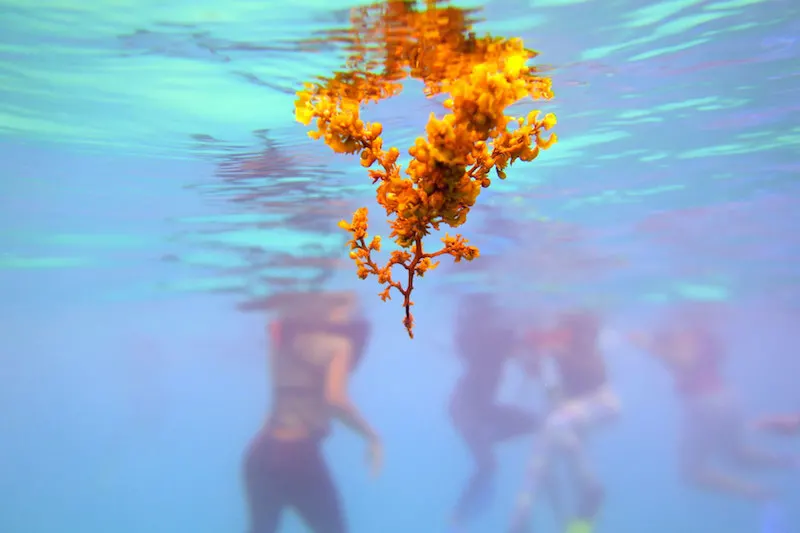 May
Jamaica's summer months started, the temperatures typically range around 86 degrees Fahrenheit. Rainfall increases slightly, and the ocean temperature is around 82 degrees Fahrenheit. Expect light wind and nighttime temperatures of about 73 to 77 degrees Fahrenheit.
June
In June, the highest temperatures in Jamaica reach a sizzling 88°F to 90°F. There's a good chance of rain throughout the month, and the ocean temperature is around 82°F. Temperatures at night are about 75 to 79 degrees Fahrenheit. So make plans to go to Ocho Rios' Jazz Festival!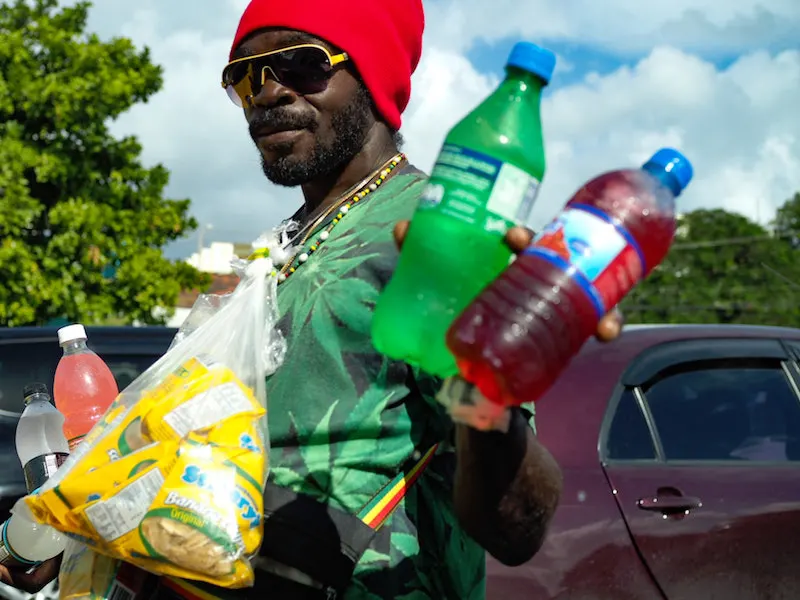 July
In July, Jamaica's low season begins, and temperatures reach a maximum of 88 to 91 degrees Fahrenheit, so finding accommodations with air conditioning is a good idea. Around the same level as May and June, there is a reasonable probability of rain. The ocean temperature is about 82 degrees Fahrenheit. There are nighttime lows of around 75 to 79 degrees Fahrenheit. Make sure to go to Reggae Music Summerfest!
August
In August, the good weather in Jamaica gets to warm temperatures ranging from 88 to 91 degrees Fahrenheit. However, the likelihood of little rain is similar to May until July, and the ocean temperature is around 84 degrees Fahrenheit. Nighttime temperatures range from 75 to 79 degrees Fahrenheit.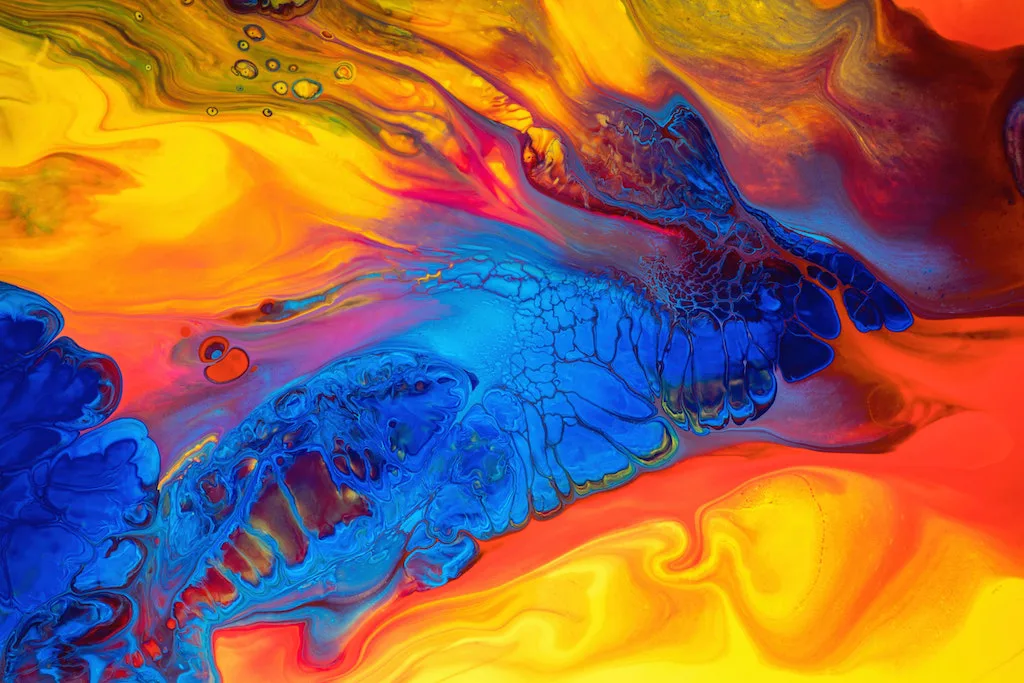 September
In September, the daytime temperatures in Jamaica are slightly lower than those in July and August, with an average daytime temperature of 88 degrees Fahrenheit. The chance of rain increases somewhat compared to previous months, but the ocean temperature is still around 84 degrees Fahrenheit. The wind is calm, and nighttime temperatures range from 75 to 79 degrees Fahrenheit.
October
In October, the weather in Jamaica becomes much colder, with temperatures ranging from 86 to 88 degrees Fahrenheit, and it is the rainiest month. On certain days, expect tropical downpours, which often permit sunshine quickly. The water temperature is about 84 degrees Fahrenheit. The wind is light and nighttime temperatures are typically around 75 to 79 degrees Fahrenheit. Check out the yachts at the annual Marlin tournament in the first week of October if you have time.
November
In November, there are minor changes with less likelihood of rain than in October. July is wet on the south coast, while the north coast receives slightly less rainfall, with ten days of precipitation on average. As a result, there will be a slight drop of temperature in the ocean by a few degrees to 82°F, while the wind is calm. The average temperature is 64 degrees Fahrenheit. There are around 8 hours of sunshine each day at this time of year, with temperatures ranging from the average high 70s to the low 80s Fahrenheit. During Restaurant Week, experience some local cuisine.
December
In December, Jamaica's peak season begins, and the average daily temperature is typically around 84 degrees Fahrenheit. Average rainfall has decreased dramatically, and the ocean temperature is around 82 degrees Fahrenheit. The wind is calm at night, with temperatures ranging from 72 to 75 degrees Fahrenheit. These are ideal conditions for a tropical holiday as well as a grand NYE celebration!