Is there anything kids love more than playing with toys? Most, if not all, kids enjoy playing with a range of different toys. So leave it to me to introduce you to some of the best toy museums in the world. With toys such as Legos, dolls, Barbie and Ken, Micky Mouse, Lion King, stuffed animals, robots, trains, and Hot Wheels. These are just a few of the toys that amused me for years.
Even today, I remember my son had a huge dinosaur collection that he loved to play with. And before you know it, those dinosaurs were all over the house on a mission to go somewhere in my son's imagination. Toys spark childhood memories, good or bad! Even smells! So come along with me as I introduce you to the toy museums in the world!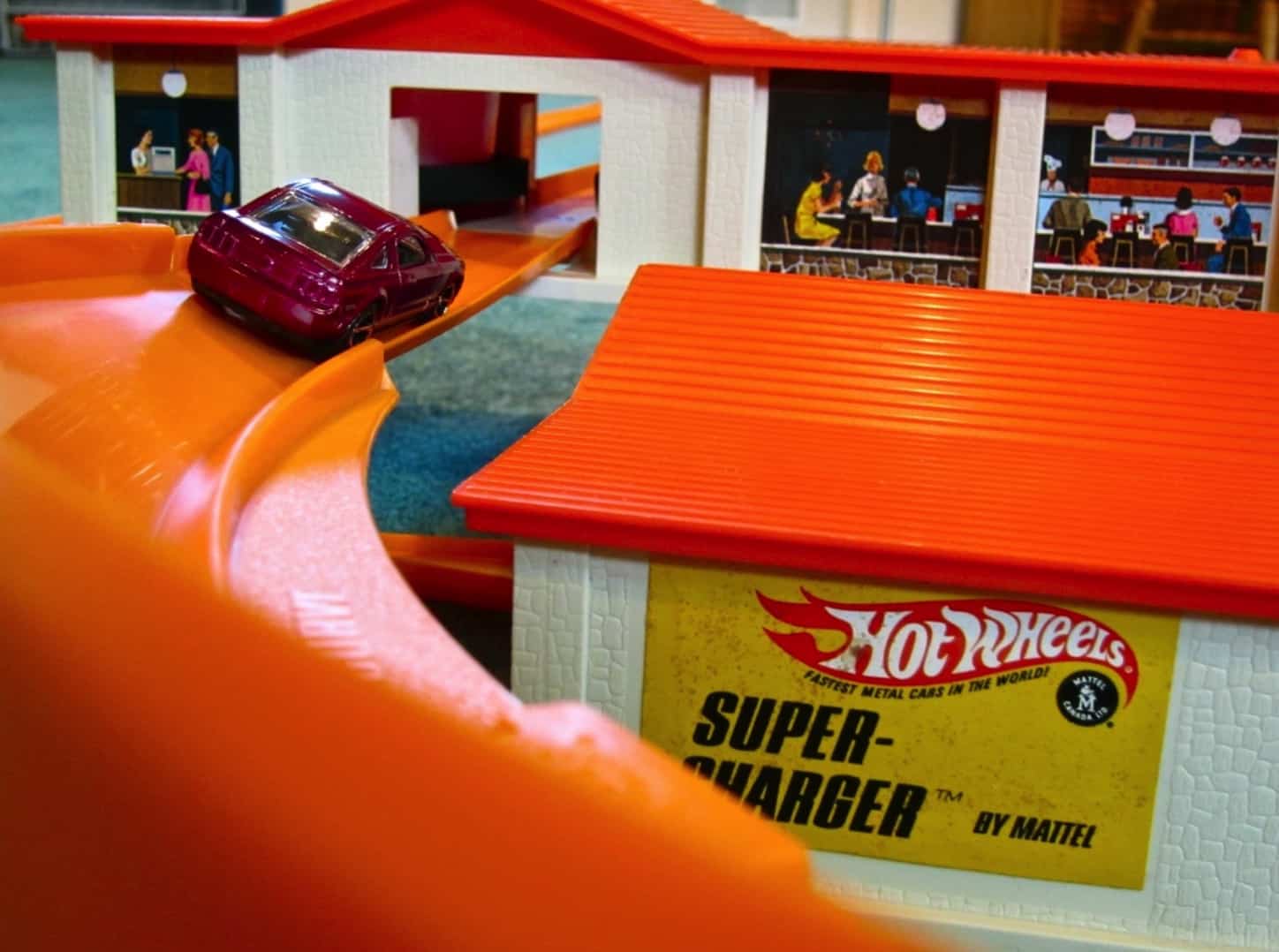 ---
What's in this post:
hide
Toy Museums!
---
Reminiscing About My Childhood Toys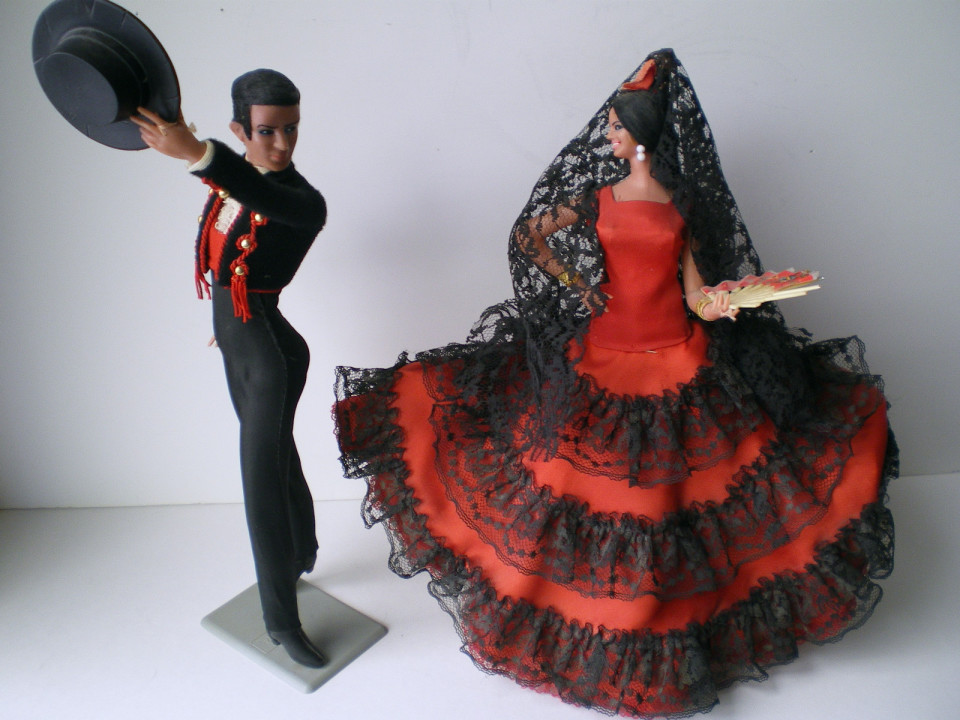 As for me, well I told you about my Grandmother giving me that Spanish senorita, the bullfighter, and the bull! And for my brother in the 70's – he had the complete set of Hot Wheels! Just thinking about these race cars zooming down that orange plastic race track brings my childhood memories front and center.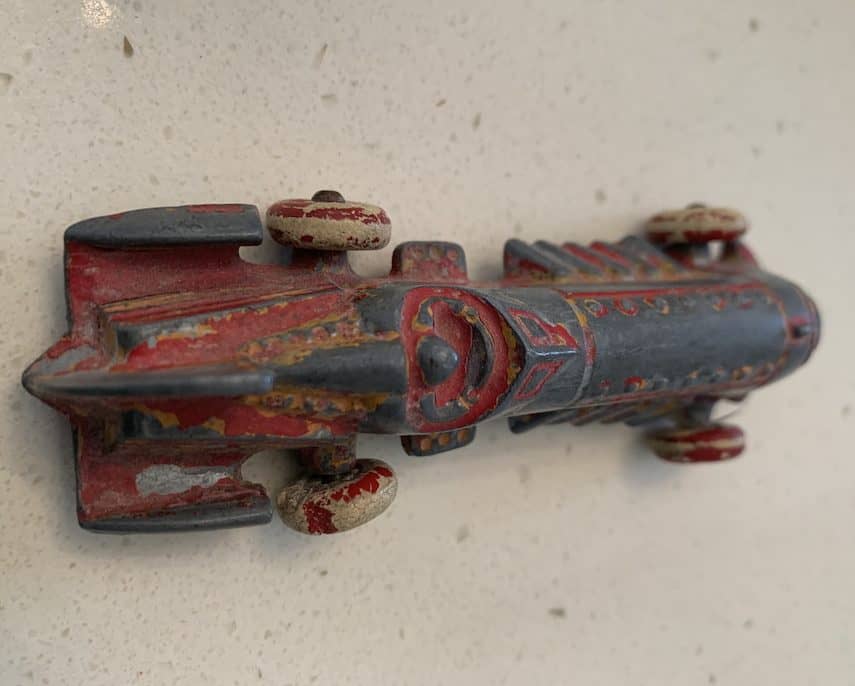 Plus my Dad still has a small race car, he got one in 1941, when he was 5 years old. He also has a cap pistol that he got for Christmas in 1943, and an erector set he got for Christmas 1946.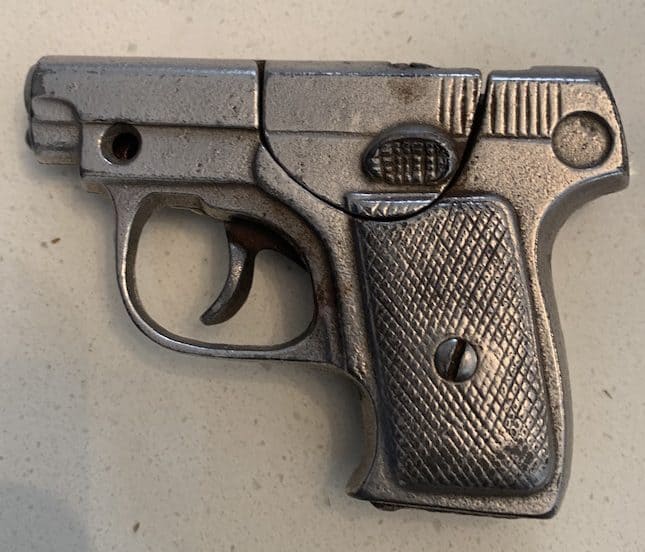 According to my Dad, "this was the first year his family had electricity, and his erector set had an electric motor with it." He built lots of things with that erector set over the next 5 years. So I guess overall, we love our toys!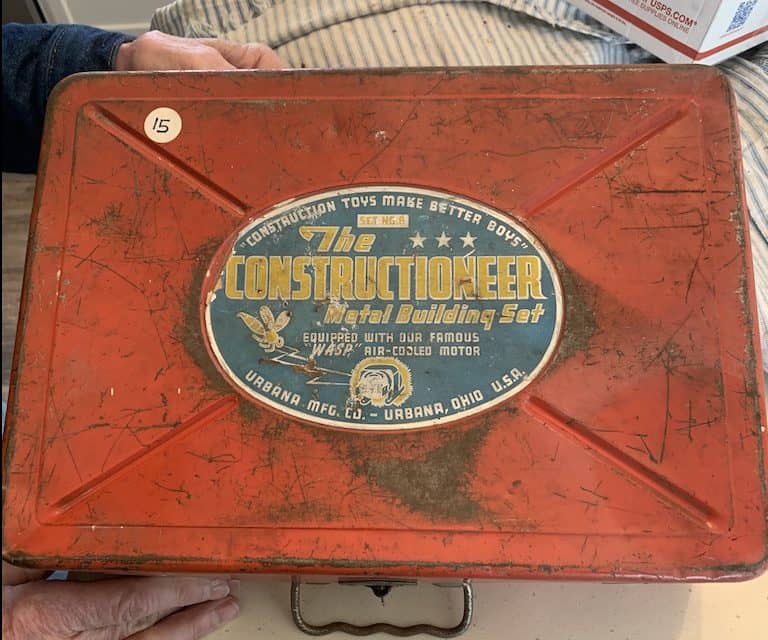 Walt Disney World
Even Disney animators were such fans of toys that they made one of the best children's movies ever, Toy Story! As my kids grew up, we watched each and every one of these movies, and always had a Buzz Lightyear or Andy lying around somewhere in the house. Now my kids are all grown up. But secretly, I stashed those old toys away, so that one day, they could find them in the attic. Hopefully, they will give them to their kids one day!
Toys can be a form of entertainment for the child's imagination, but they also bring back such vivid childhood memories that they will want to share with their own kids one day. (I hope).
For all the parents out there hoping to entertain your children on the next family vacation, I have some ideas for you. You can keep things fun, but educational, by visiting one of the following toy museums from all around the world. These are the best ones I could find. Children will get a chance to learn more about their favorite toys, while you can reminisce about the toys of your youth. So, without further ado, let's look at the best toy museums around the world.
Best Toy Museums in the USA
#1 The world's Largest Toy Museum Complex (World's Largest)
The largest toy museum in the world was founded in 1998 in West Texas. In 2001, owners Tom and Wendy Beck packed up their toys and moved to Branson, Missouri, where their toy museum is currently located. According to them, it is the largest toy museum in the world with over 1 million toys. And of course, you know who is front and center: Toy Story of course!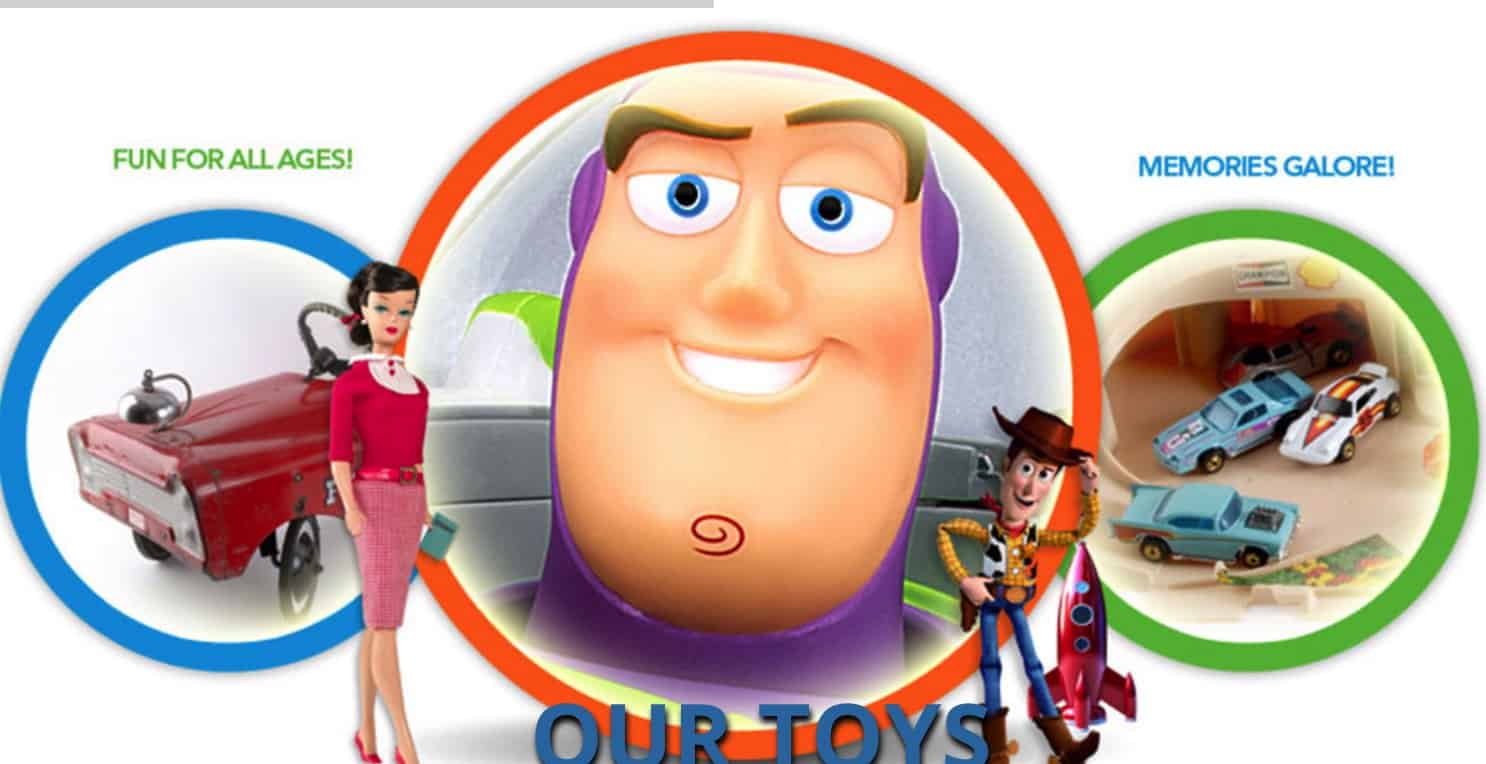 Here are a few displays that are shown at this museum: A Christmas Carol, Barbie, Cast Iron Toys, Classic Cars, Disney, Lunch Boxes, NASCAR, Pull Toys, Sports, Tin Toys, and Trains. In addition to these sections of the museum, you can also visit the National BB Gun Museum, World of Checkers Museum, and Stearns Bear Museum, which are all located in this toy complex. Here you can find Tonka Trucks, Daisy BB guns, and even Star Trek memorabilia.
#2 National Museum of Toys and Miniatures
Another famous toy museum that hails from Missouri is the National Museum of Toys and Miniatures in Kansas City, MO. This museum opened in 1982 and currently has the largest historic toy collection in the USA. On display are toys such as a baby doll dating back to 1895, a 1950 Jackie Robinson Doll, a 1964 G.I. Joe, and a 1960 miniature set of dueling pistols. This museum is currently hosting two exhibits: "The Doll Gallery" and Bridging the Gender Divide: Toys That Build STEM Skills.
#3 Banned Toy Museum
Nestled away in Burlingame, California is the Banned Toy Museum. It is all fun and games until someone gets hurt, right? At this museum, you will find toys that were banned because someone got hurt or they were deemed too dangerous for the public. For example, scented crayons are on display at this museum as well as clackers and a vintage Pez machine. It is no wonder that Spanish Barbie was laid to rest!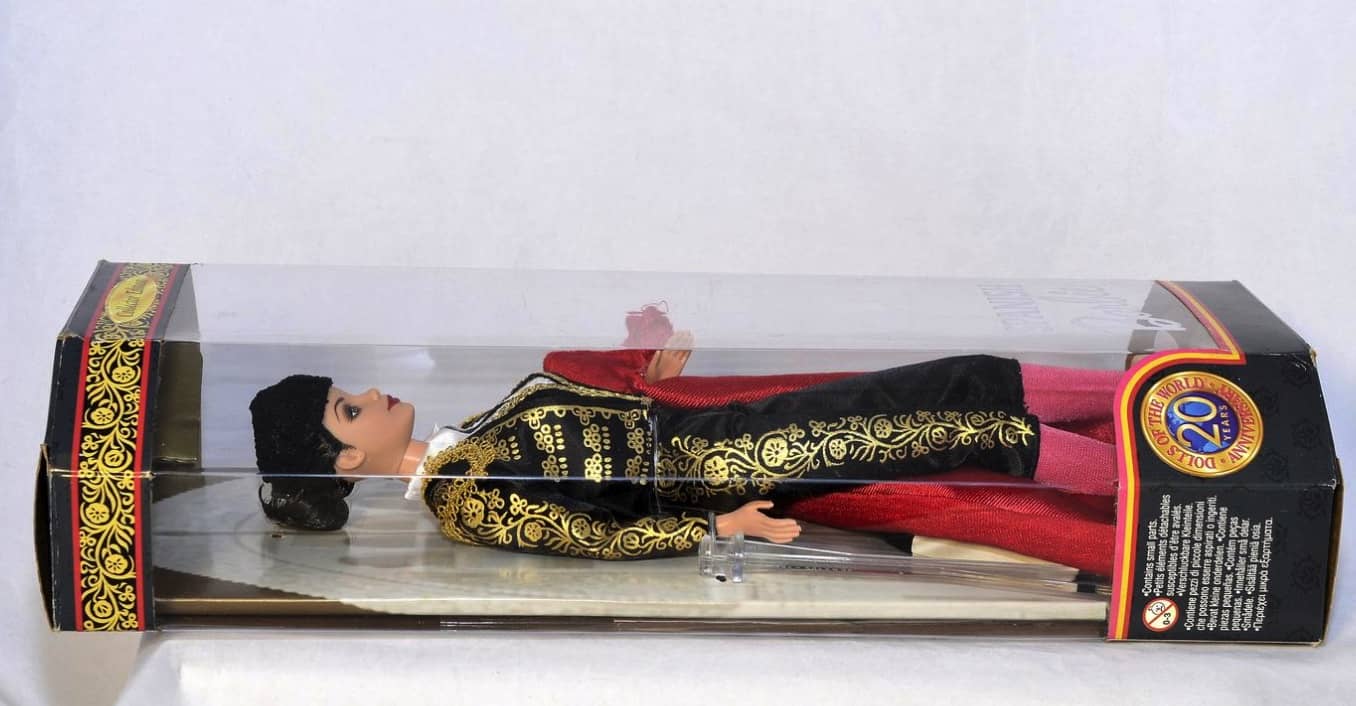 But the most banned toy was the Atomic Energy Laboratory. In 1951, A.C. Gilbert invented the ERECTOR set and released the U-238 Atomic Energy Lab. They actually used real radioactive materials! The set included four Uranium-bearing ore samples. This toy was very expensive in 1951, it cost $49.50 and made for the most wealthy of children.
#4 Strong National Museum of Play
One of the largest museums in the USA is a fan favorite among kiddos and adults, the Strong National Museum of Play on Manhattan Square Drive in Rochester, NY. This amazing toy museum has collections such as toys, dolls, games, video and electronic games, a library, play stories, and archival collections. Children are sure to learn a great deal of information and have fun visiting the exhibits such as America at Play, American Comic Book Heroes: The Battle of Good vs. Evil, Imagination Destination, Play Pals, and Toys Hall of Fame.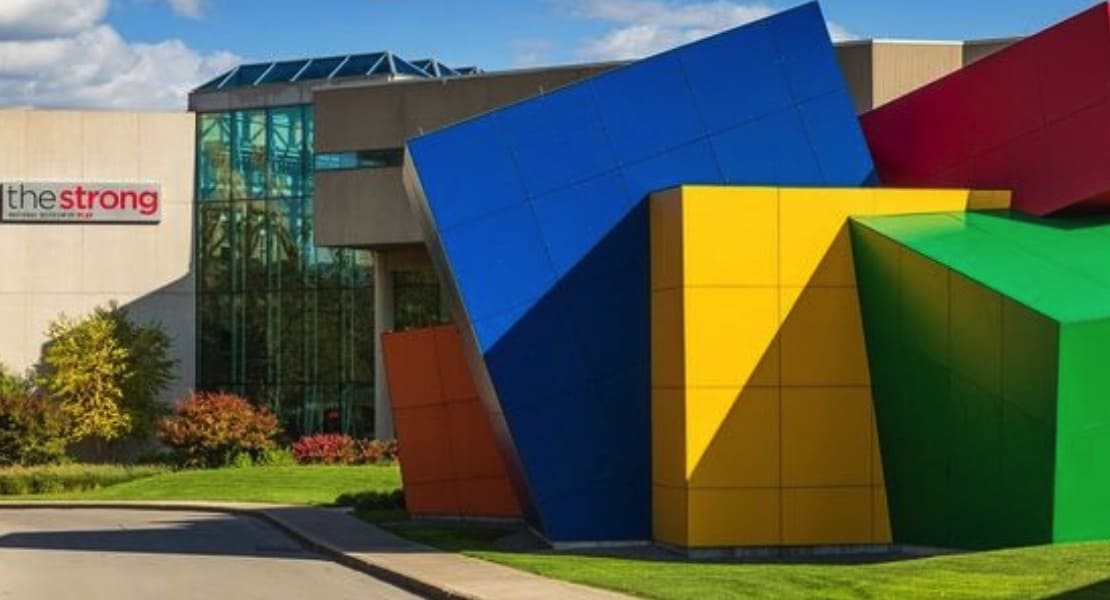 #5 Nostalgia Station Toy Museum
For those of you who love train sets, then you must visit the Nostalgia Station Toy Museum in Depot Street, Versailles, KY. Here they house some of the fan-favorite collections including pre-war toys and post-war toy train sets. This museum is covered from ceiling to floor with toys such as LIONEL TRAINS, L&L Lineman Lanterns, and Hells Gate Bridge. You can't beat this museum for nostalgia, so get out your tissues and settle in.
#6 LARK Toys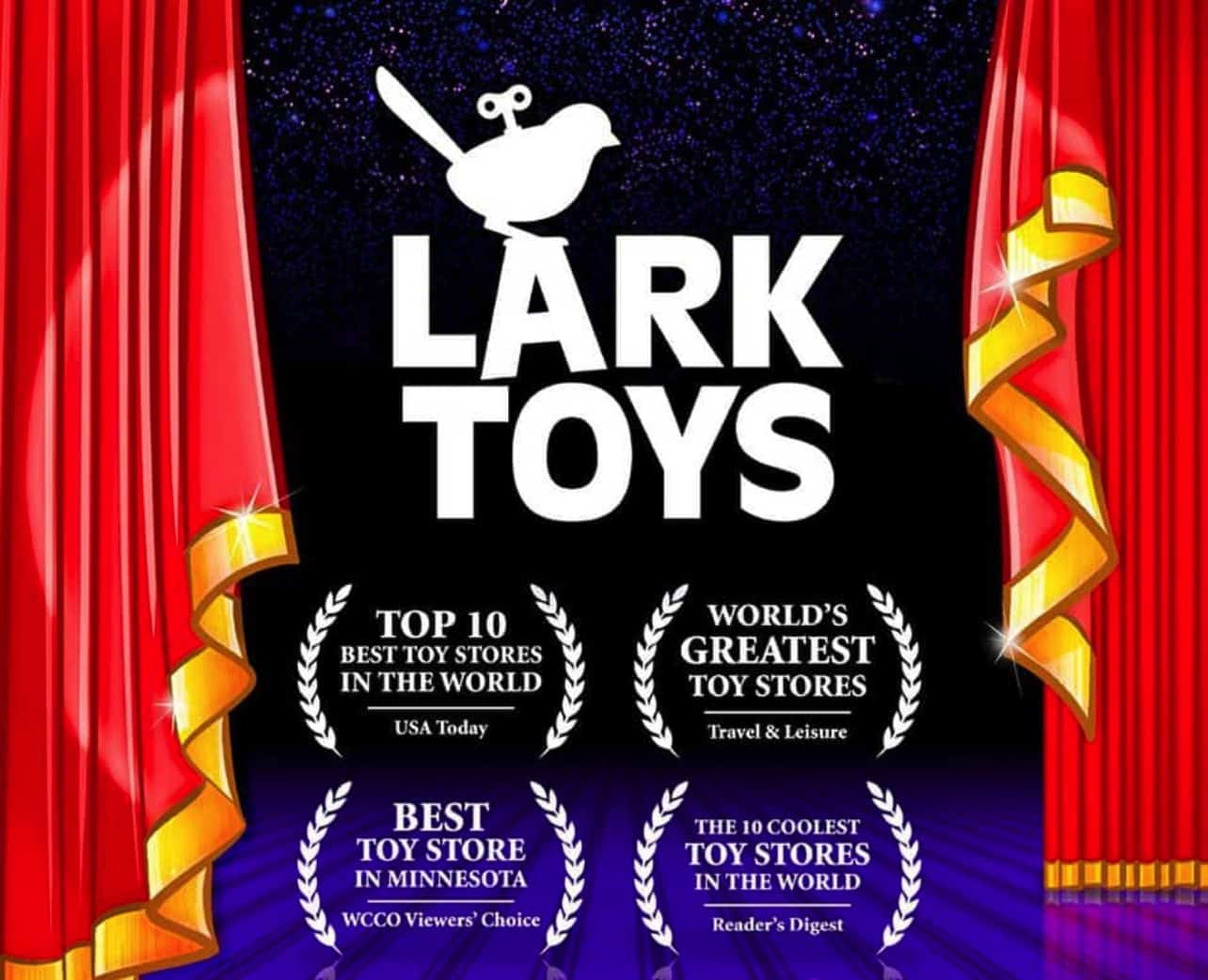 A great way to explore Minnesota is to visit Lark Toys at 170th Avenue, Kellogg, MN. This family-owned business has opened its hearts and museum for all to enjoy. People enjoy visiting this museum because they offer rides ($2 per ride) on their unique hand-carved carousel.
This museum has handmade wooden toys such as pull toys, push toys, and puzzles. This museum has a section called Memory Lane, where you can literally stroll down the "street" and look at vintage toys such as dolls, houses, and army men.
#7 Great American Dollhouse Museum
Great American Dollhouse Museum located on Swope Drive in downtown Danville, KY, this museum is unique with meticulous attention to detail. It showcases over 200 dollhouses and miniature buildings that are furnished in remarkable detail and families at work, school, and play. The museum's unique focus is the depiction of American social history in miniature.
#8 Vermont Toy Museum
The final stop on your toy museum trip in the USA is to Woodstock Road, White River Junction, VT. The Vermont Toy Museum has more than 100,000 toys from different eras and genres. This museum is located above a cheese and country store, which adds to the uniqueness of the museum. The walls of this museum are lined with lunch boxes, Halloween costumes, and more. Fascinating board games such as "Chutes and Ladders", "Clue" and "TRUMP: The Game" are glued to the ceiling for a dramatic effect.
Toy Museums in Mexico
#1 Mexican Antique Toy Museum – MUJAM -Museo Juguete Antiguo (Antique Toy Museum)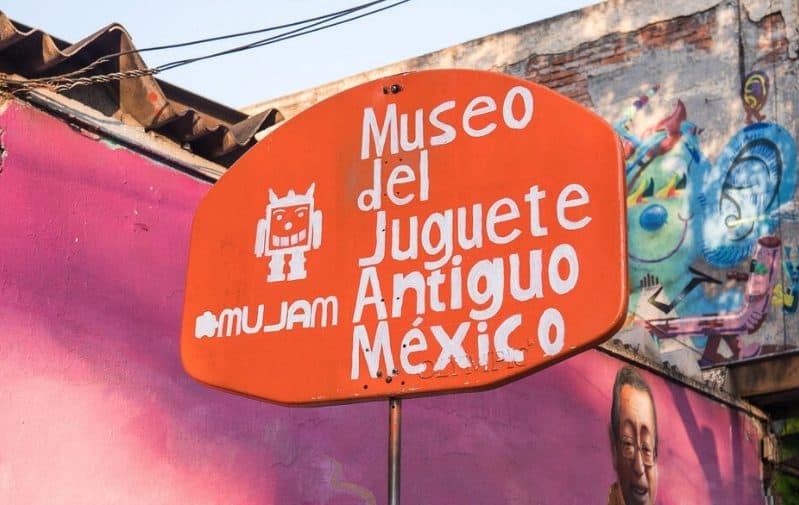 Mexico City is known for many things and one of those is being home to one of the best Antique Toy Museums. This toy museum has a mix of permanent and temporary exhibitions for their guest's entertainment. For example, recent years included a temporary exhibition of the Barbie and Snoopy Collections.
But the more popular and stable toys on display include Mexican toys and the Mexican Wrestling Hall. But one of my favorite Mexican toys is the hand-painted Alebrijes – those fantasy mystical creatures that come from Oaxaca, Mexico. You could let your imagination run wild making these!
#2 Museo La Esquina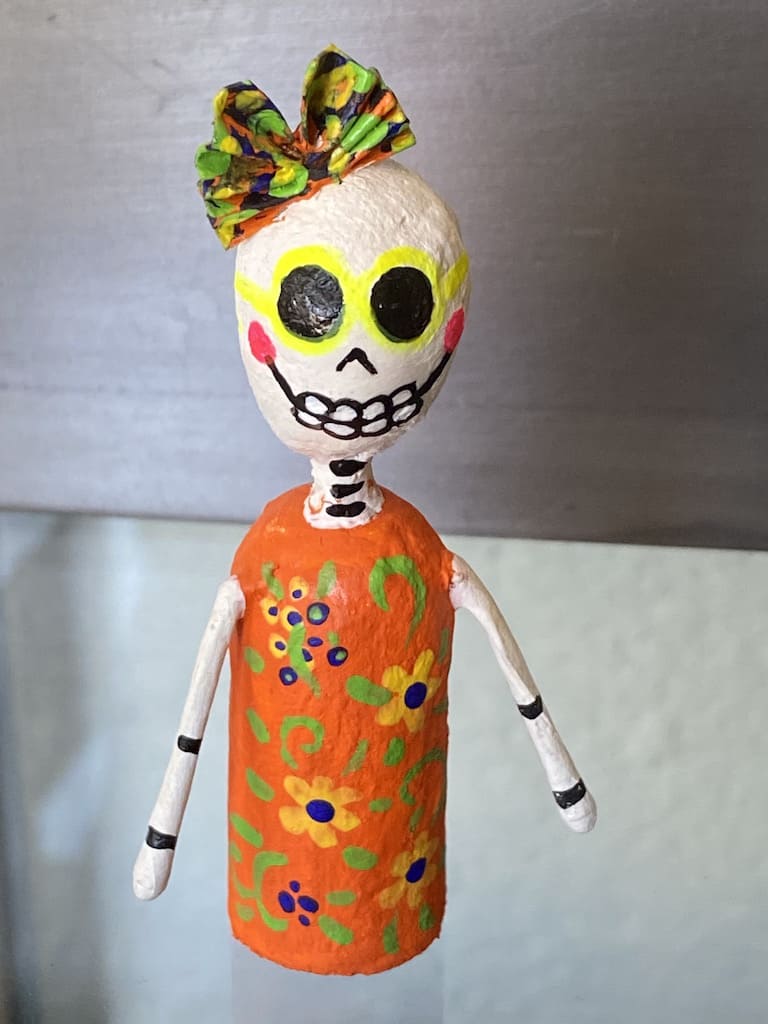 In the heart of San Miguel de Allende is where you will find the Museo La Esquina, popular for hand-crafted toys, and the Mexican National Popular Toy Contest. There are five rooms at this museum: Unforgettable Companions, Playing House, The Eaties, The Fair, and Temporary Exhibitions. This year will the 11th Annual Popular Toy Contest that exhibits the great work of Mexican artisans in categories such as metalworking, wood carving, miniatures, and dolls.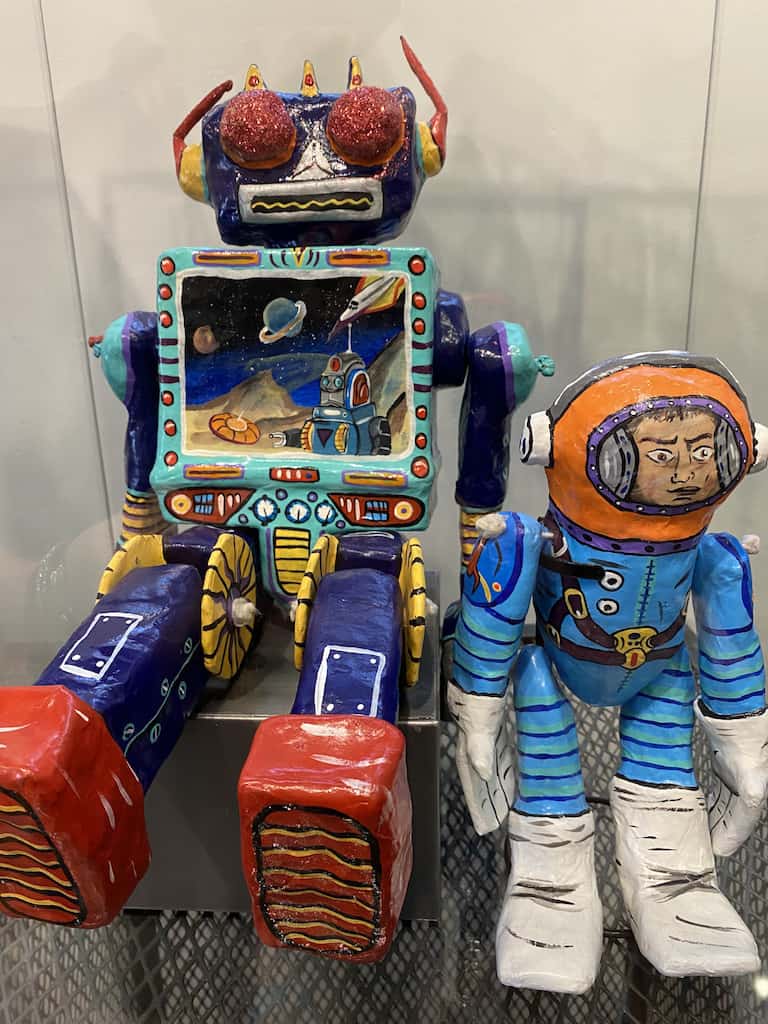 United Kingdom
#2 V&A A Museum of Childhood
As we head over across the Atlantic, it's only fair to engage our attention at the V &A A Museum of Childhood in London, England. The history of toys certainly comes alive as you walk through the different collections that include toys dating back to the 1600s. Some of the interesting toys you will find Museum of Childhood at the Victoria and Albert Museum include: a 1942-1945 Young Patriot Army Combat, miniature doll homes and sets, Donne Buck collection, and one of the oldest British rocking chairs.
#2 Brighton Toy and Model Museum
Located just an hour from London, the Brighton Toy and Model Museum draws in the attention of children and adults alike. This museum is open from Tuesday to Saturday and it is the perfect place to spend a quiet morning or fun weekend afternoon with kids. Some of the exhibits at this museum include Aircraft, Lego, Slot Machines, Locomotives, and Corgi Toys (in honor of the Queen's favorite dog breed).
Estonia Toy Museum
#1 Tartu Toy Museum
The Tartu Toy Museum in Vilkandi Maakond, Estonia is open between 11 am-6 pm from Wednesday to Sunday. The toy museum has exhibitions such as Theatre Puppet Museum, "Sipsik Adventures", Doll collections, Cartoon heroes, and rubber toys. This museum has a playroom for young children to enjoy playing board games, reading time and they can host their birthday party here!
Finland Toy Museums
#1 Suomenlinna Toy Museum
Helsinki is where you will find one of the best toy museums in Finland, the Suomenlinna Toy Museum. One of the favorite exhibits of this museum is the Toy Museum Christmas Time. This exhibit features glass ornaments, Christmas trees, old decorations, and candles.
Since its opening in 1985, this museum has put on display toys such as clowns, dolls, and mini motorcycles. After your trip to the museum, I suggest you visit their Museum Shop or drink the famous cocoa at Café Samovarbar.
Sweden Toy Museum
#1 Stockholm Toy Museum
The Stockholm Toy Museum in Sweden opened its doors in 1980 and has been inviting guests from all over the world since then. Some of Sweden's most beloved treasures can be found at this museum such as toy tractors, mini boats, and cars. The most popular exhibitions at this museum include the Miniature Society, Railway Society, Pokémon, Star Wars, and Trains. Guests can choose to purchase a family pass, combo pass with Toy Museum and Museum HAMN, or a guided tour for students.
Malaysia Toy Museum
#1 Penang Toy Museum
Conveniently located next to the Eok Hua School in Penang, Malaysia is the Penang Toy Museum. This museum is home to more than 110,000 toys from different genres such as dolls and collectible items, it is the largest toy museum in the world (1). The walls and ceiling of the museum are painted with an Egyptian theme, featuring Pharaoh and sphinx statues.
There are 12 sections in this museum that houses exhibits including The Cave of Dinosaurs, Chamber of Fantasy, Fields of Combat, Hall of Cartoons, Hall of Virtual Reality, and Star Wars Collections. Another famous and popular section at this museum is the Disney section. This section includes toys from the classic movies: Snow White and the Seven Dwarfs, The Little Mermaid, The Lion King, and Peter Pan.
It is easy to find your inner child when visiting the best toy museums in the world. One of the special moments of visiting these museums is the look on a child's face when they see their favorite toys or discover new toys in an antique form. My only advice is to have your child pick out a toy at the gift shop (if there is one) or bring one of their favorite toys with you so they can feel more at home in the world of toys! Have a happy adventure at any of these toy museums.
Have you visited a toy museum? What is your favorite place to see toys from your childhood? I would love to hear, so leave a comment below.