Are you thinking of going on an Arizona road trip? You and me both! If you are traveling from Northern Arizona then you are most likely heading to the Grand Canyon.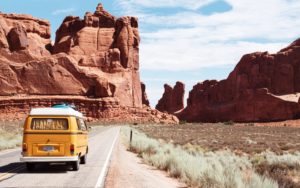 ---
What's in this post:
hide
Arizona
Roadside Attractions
---
---
In fact, one of the attractions along the way is the Joshua Tree. You might even be heading to Sedona where you can stretch your legs and go on hikes. Perhaps you want to visit Page for the Antelope Canyon and Horseshoe Bend. Which is also accessible from Lake Powell. No matter where you are from in the United States, going on a road trip to Arizona also means scenic views.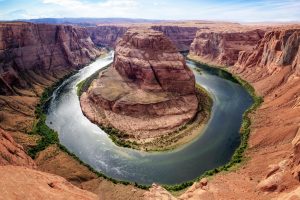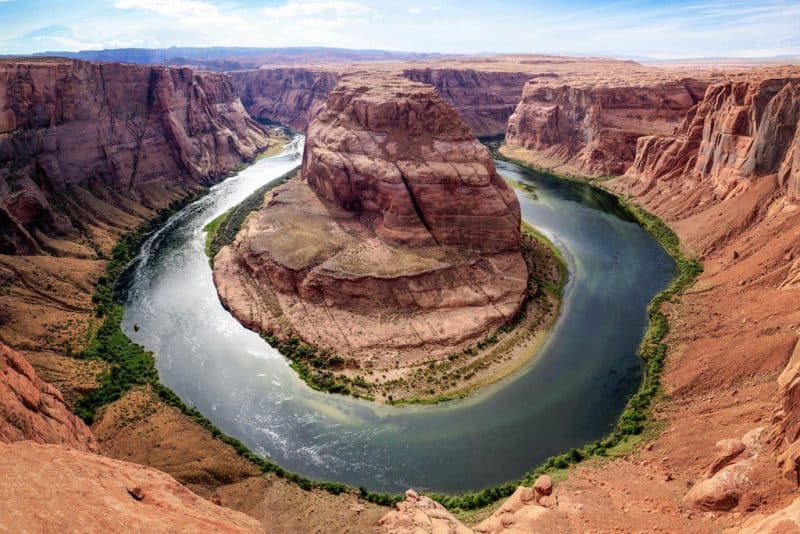 In fact, you need to keep your eyes peeled for roadside attractions that Arizona is known for. After all, they have become part and parcel of road trippers in this state. Actually, you will be hard-pressed not to stop once you see these unique creations along the way.
If you are heading this way, you don't want to miss the unusual and gigantic tourist attractions here. In fact, you will want to keep your camera on the ready.
Best Roadside Attractions You Don't Want to Miss in Your Arizona Roadtrip
Traversing Arizona can be overwhelming at times. Its vast stretches can be daunting for first-timers. Fortunately, the roadside attractions provide a welcome break from the long journey. In fact, many were willing to go on side trips just to see these roadside wonders. If you are heading out here soon, you don't want to miss these hotspots.
Grand Canyon Caverns
These caverns are not exactly within the Grand Canyon state. In fact, you will find them in Peach Springs! This is the closest town to Havasupai in case you have permits to hike Havasu Falls.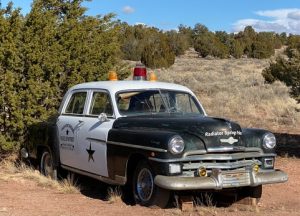 Aside from that, these caves have much to offer aside from the stalagmites. Would you believe that there is an underground restaurant here? Aside from that, there is a hotel room and a wedding chapel too. You might be surprised to learn that there is food and water here too.
The attractions above ground also add to its unique charm. In fact, you will see a regular inn here as well as a retro diner called Cavern Grill. The vintage cars parked out front are worth taking photos of while you are here.
The Thing
Another Arizona roadside attraction that is getting a lot of views is The Thing. In fact, it has the main quality for any attraction to be deemed worthy of a visit. Yes, you guessed it right, it is downright weird.
No wonder there are more than 200 signs along the road between El Paso and Tucson. These signs implore travelers to see it if not to buy a Native American souvenir. Or have a blizzard ice cream. The Dairy Queen logo on these signs should make you think of having something cold to beat the heat.
Although The Thing was once a sleepy attraction, it has been renovated in 2018 which took its weirdness to a whole new level. As soon as you step in, you will be welcomed by a parade of aliens, dinosaurs, and Egyptian pharaohs.
Aside from that, there are conspiracy theories being shared here that will make your head spin. Of course, you cannot be here without seeing The Thing. But if you think you'll know what it is, think again.
Santa Claus
If you have driven from Phoenix to Las Vegas, you might have noticed an abandoned home along the way. Yes, it is odd to see an abandoned house with a high-peaked roof in the middle of nowhere. Well, this used to be the home of Santa Claus who, for some strange reason, didn't mind the heat.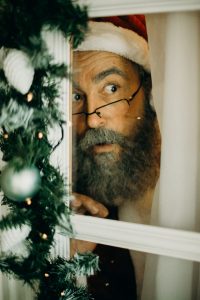 In fact, he would be seen puttering around in his red pants and jacket even when the temperature is a scorching 110 degrees. The main building was designed to attract real estate investors who would want to build along the area. Although travelers did stop here for a bite to eat. Or send letters to Santa in Arizona, it closed eventually.
The land was listed for sale later on, but no one was interested. To this day, they still call this attraction Santa Claus. For sure, the elves will not recognize it as the southernmost North Pole that they knew.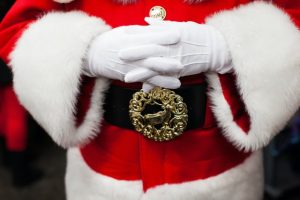 Two Guns Ghost Town
Another roadside attraction that you will find along the historic route 66 is the Two Guns Ghost Town. This town was the brainchild of a certain salesman called Harry "Two Guns" Miller. What's crazy about this is the fact that he insisted that he was a full-blooded Apache. In fact, he insisted that he should be called Chief Crazy Thunder. But before this oily salesman came here, the lands were once held by the Apaches.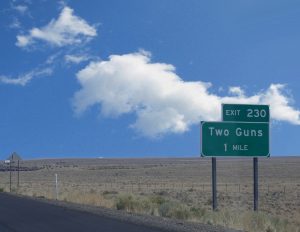 Stories stated that a Navajo tribe came here to kill the Apaches. Who raided and murdered prior to that. As soon as the Navajo found them hiding in the caves with their horses, they proceeded to start a fire at the mouth of the cave. They call the cave The Apache Death Cave.
Nowadays, this ghost town has been filled with graffiti. From the remains of the gas station to the pool, and other structures on site. Aside from that, it is possible to reach the Apache Death Cave. However, you might want to rethink going down the cave itself.
Wigwam Village Motel No. 6
Another main attraction that you will find along Route 66 is the Wigwam Motel. What makes it a worthy side trip in your Arizona trip is the conical-shaped accommodations here.
Chester Lewis was the man behind this roadside attraction after seeing Kentucky's Wigwam Village No.2. He bought the rights to the teepee-shaped motel. And built more in the United States. This one was built in 1950 and is now just one of the few structures that you will see.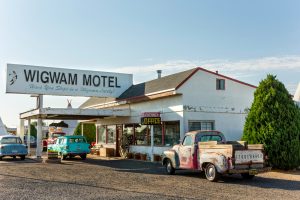 It did enjoy its fair share of tourists during its heyday. Today, it still gets plenty of tourists, especially during the summer when many are going on road trips. The conical-shaped concrete rooms are sure to catch your eye even from a distance. Those who drop by here are those who are feeling nostalgic. If you are one of those, then make your way here.
The younger generation, on the other hand, will immediately identify this with the film, Cars. After all, it was the inspiration for the Cozy Cone Motel in the movie. If you are bringing your kids with you, they are sure to love this place once they see the teepees.
Casa Grande Neon Sign Park
As the name suggests, Casa Grande boasts several neon signs from the 1940s and the 1950s. These neon signs were salvaged, restored, and are now part of the roadside attraction in Arizona.
In fact, you will feel like you are taken back to the past once you see these old neon signs. Among the famous neon signs here are Arizona Edison, Ralph's Cafe, and Hotel Sacaton to name a few. Make a quick stop here at night to see these neon signs in all their grandeur. For sure, you will have a great time snapping photos here.
London Bridge
When it comes to a historical landmark, none will come close to London Bridge. Yes, the same London Bridge that fell is right here in Arizona! Robert P. McCulloch spent a handsome fee to get the bridge to Arizona. Where it has been reassembled. The problem, however, is that there wasn't any water for the bridge to be of use.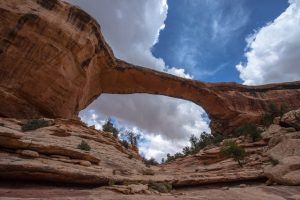 Well, McCulloch spent more money to have a mile-long river underneath it. Talk about dedication! You will find London Bridge in Lake Havasu City. Which is a great pitstop if you are driving. In fact, what better way to appreciate this landmark than by going on a walking tour? Just head to the visitor center in the city to get a guide to this historic site.
Tovrea Castle
One of the historic buildings that you can drop in Phoenix is Tovrea Castle. This tiered castle that sits atop a hill was once built as part of a resort hotel. However, it was never opened. Possibly because of the stench coming from the stockyard.
Later on, it was sold to Edward Ambrose Tovrea who transformed it into his residence. After he and his wife passed away, and Phoenix grew, it became a mystery of the desert. This is not surprising since it is weird to see a tiered fortress in the middle of the desert.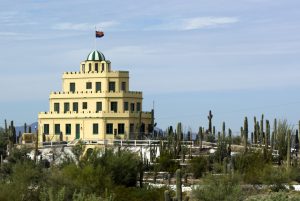 Fortunately, the City of Phoenix bought the land and turned it into a museum. Tours to this castle are rare and usually sold out quickly. Visitors will be able to walk around the desert to admire the thriving plants here. Afterward, you will enter the castle to see the basement as well as the ground floor.
Valley of the Moon
The Valley of the Moon is another roadside attraction that has been around since the late 40s. It is a non-profit organization focused on healing the mind and body.
George Phar Leger was the man behind this unique attraction. He built a whimsical town that was open to the public every Friday for a small donation. George did not mind if guests were not able to give anything. He was an entertainer through and through. He later received recognition for his work in creating Valley of the Moon as a free source of entertainment for the public. Today, it is part of the National Register of Historic Places and has become a must-see attraction in the area.
Weird Roadside Attractions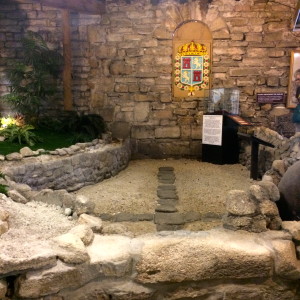 Even Florida has roadside attractions!
Going on a road trip through Arizona is a great way to enjoy the scenic route. After all, there are plenty of roadside attractions here that you don't want to miss. Among these is Monument Valley Navajo Tribal Park. Which is the most photographed attraction. And then there are attractions that are just plain weird that have drawn attention far and wide. Let's take a look.
Stewart's Petrified Wood
There is no shortage of petrified wood in Arizona, true. In fact, if you want to make your wood shop stand out, you will need to come up with products that are uniquely your own. Surprisingly, this is exactly what this shop did.
In fact, you will see kooky handmade dinosaurs made from petrified wood here. Some move while others show dinosaurs munching on mannequins. Others have Christmas lights around them. If you are into something unique to remind you of your road trip this is a great souvenir shop to stop by.
Dinosaur Park
If you are heading to South Dakota then Dinosaur Park is a great attraction to check. What's interesting about it is that there are several huge dinosaur statues set up along the hill. From a distance, you will think that these are real-life dinosaurs. They do make a great stop since it has a gift shop and great views of the area too. In fact, you can have a bite to eat in their picnic area before driving further.
Painted Stumps
Meanwhile, those who are heading north on the US 89 would have noticed some stumps along the road. Although there is nothing strange about the stumps, if you drive near them, you will notice that they are wearing painted faces.
Their ghostly white faces will surely give you pause. No one really knows who started it, but every year these stumps get a coat of fresh paint. From a distance, you will feel like you are being watched.
Giganticus Headicus
No one really expects to find a massive tiki head jutting out of the road along Route 66. In fact, seeing this massive greenhead has caused many drivers to slow down to a stop for a selfie.
You will spot this just outside of Kingman on Route 66. It's hard to miss it given its massive size. It was built in 2004 and has become one of the weird roadside attractions in the area.
Bedrock City
Have you ever wondered how a modern stone-age family lived? The only way to find out is to make your way to Bedrock City. In fact, this is the best place to answer your questions since this park is home to prehistoric structures.
Think postal offices, police stations, and even stone homes. Aside from that, you will feel like you have stepped into the world of the Flintstones.
Hackberry General Store
The small building of Hackberry General Store remains unchanged since 1957. Although it has passed hands over the years, the owners decided to retain its old-world charm.
Today, it has plenty of souvenirs to offer tourists driving here. This service station is not going away any time soon that's for sure.
Wrap Up Arizona!
The early 1900s has seen America enjoying the roads that connect the different states. With many traversing long distances, there were pioneers who made a killing out of these travelers. In fact, it is not surprising that there were roadside attractions here even before they became a thing.
Today, there are dozens of these roadside icons that are too good or weird to pass up. Just imagine seeing statues of dinosaurs standing on top of the hills. Or how about neon signs dazzling at night? For sure, your head just turned after seeing Giganticus Headicus. After all, how can you not spot this giant green tiki head?
Traveling the road to Arizona is definitely an adventure in itself. Just imagine seeing unusual landmarks along the way. If this is your first time driving down this road, you should make time for these roadside attractions. After all, it is not every day you get to see colorful dinosaurs standing idly by the road. Or a palace in the middle of nowhere.