Puerto Vallarta is a lively city rich in history and natural beauty. Aside from that, it is a place known for its beautiful beaches too. The best part is that families will feel right at home here, especially since there are tons of activities that tourists of all ages can do.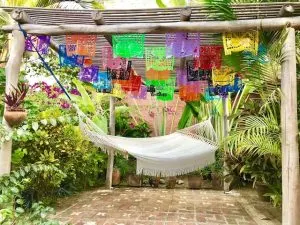 ---
Things to Do in Puerto Vallarta!
---
---
Among these are going on beach explorations, cooking classes, and boat excursions. These are just a handful of activities that all kinds of tourists like. In fact, you can travel here with your baby, your child, or your teen, and still have an unforgettable experience in Puerto Vallarta!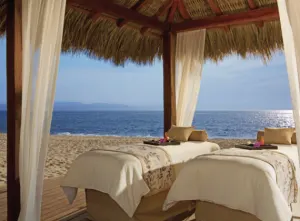 Puerto Vallarta is a stunning beach destination that lies on the Pacific Coast of Mexico. You can find it along with the Sierra Madre mountains and Banderas Bay. It is a short flight out from the United States. And because of this, it has become a popular destination for ex-pats and weekend travelers. It boasts lush jungles, sandy beaches, and a cultural downtown Puerto Vallarta all within reach. It is not surprising why it has become the go-to vacation spot for tourists.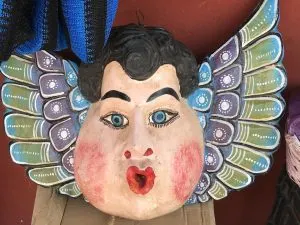 Fun Things to Do in Puerto Vallarta Mexico with Your Kids
The perfect way to enjoy Puerto Vallarta with the whole family is to immerse in its culture. That said, there is no shortage of activities that you can add to your itinerary. If you want to enjoy the full experience of Puerto Vallarta, it is best that you stay here for at least six days. That said, let's take a look at all the fun activities that you can do with the entire family.
Explore the Malecon
Exploring the Malecon is a popular activity in this town with good reason. Children can play games here, go roller skating, or take photos of the statues on the boardwalk. Aside from that, this is also the perfect spot to see humpback whales.

At night, the boardwalk comes alive with fireworks happening on Banderas Bay. In addition, vendors hawk their wares of cotton candies, toys, and more. Street performers come out at night to keep locals and guests entertained. You can also make your way to Puerto Morelos which is accessible from the Los Muertos Pier. Local families often visit Playa Los Muertos during the weekend.
Once you reach the south end of the Malecon, take a detour at the Museo Naval. This is a great way for your children to appreciate Mexico's naval history. With interactive media and ship replicas, it is an engaging stop fit for the family. In fact, kids will love the chance to pilot their own naval ship through a video game. This is one of the highlights of the museum.
Walk Around Isla Rio Cuale
Walking around Cuale River Island is another family activity that you should consider. This island has a flea market where you can find handmade toys and various artworks. Aside from that, there are wooden footbridges that you can walk around on as you explore this quaint island.
In addition, you will find the Cuale Archaeological Museum at the end of the island closest to the Pacific Ocean. This is where you will get a glimpse of pre-Hispanic artifacts and ceramics. You and your kids can learn a thing or two about the indigenous and archaeological history of Mexico here.
Marigalante Pirate Ship Tour
Planning a family vacation to Puerto Vallarta? You need to think of how you're going to engage your children. One of the best things that you can do to keep them excited is to go on a pirate ship tour. Although this tour is going to cost you extra, it is a good option to splurge on. In fact, this pirate ship tour pays homage to Puerto Vallarta's pirate history.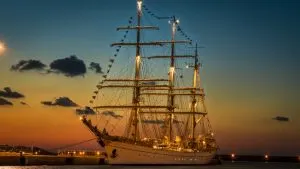 On-ship entertainment is done in dual language plus, there are plenty of things to do here too. Among these are going on a banana boat ride, snorkeling, and other water activities on Majahuitas Beach. Adults can take advantage of the beach bar on the island while kids are off playing with the pirates.
Enjoy a Dip in the Rio Cuale
Just a short walk south of Malecon lies the Rio Cuale bridge. It connects Puerto Vallarta to the Zona Romantica or Romantic Zone. Aside from that, it is also a popular place for families who want to cool off from the hot sun. Local families go on picnics under the bridge where their children can go play in the sand or swim.
The good news is that the waters here are calm and shallow which means that they are safe for kids. Aside from that, the river does open up to the ocean. You are getting the best of both worlds here for free!
Immerse in Nature at Jardin Botanico Vallarta
Nature lovers should include a trip to Vallarta Botanical Gardens. There is an entrance fee of 200 pesos for adults and older children but it will be worth it once you get inside. In fact, the botanical garden is densely packed with flowering and native plants.
Conservation efforts are underway to protect the flora in Mexico. Aside from that, you can also grab a bite to eat on the premises. You will be treated to authentic Mexican cuisine here while surrounded by lush gardens. This is indeed one of the best places in Puerto Vallarta that you don't want to miss.
Visit the Vallarta Zoo
The Vallarta Zoo is a great place to bring your children to while in Puerto Vallarta. It is in Mismaloya which is just a half-hour bus ride from Puerto Vallarta. Here you and your kids will have the opportunity to feed animals by hand.
Guests will be given a bag of treats upon paying the entrance fee. You can walk around and learn about the wildlife in Mexico. In fact, your kids also have the opportunity to pet small animals too. Just make sure that they pay attention to the zoo guides.
Day Trip to Boca de Tomatlan
Since you are taking the bus to Mismaloya, why not continue heading south? The last stop of the Mismaloya bus line is Boca de Tomatlan. This small village is the perfect place to head out to if you want some reprieve from the bustling town of Puerto Vallarta. In fact, this cove has calm and crystal clear, shallow waters ideal for swimming even for little kids.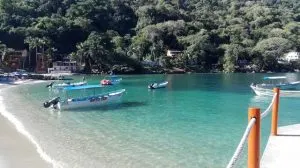 Aside from that, there are nearby family-owned restaurants where you can grab a bite to eat. It is also possible to rent out kayaks for half an hour so you and your kids can venture further into the water. This is also a good place to rent water taxis that will take you to more beaches. Among these are Yelapa and Playa Las Animas.
Go Ziplining
Meanwhile, the lush and beautiful jungle and the Sierra Madre mountains make Puerto Vallarta a great area to go ziplining. In fact, zip lines can accommodate 6-years-old and up. There are several zip-line tours here. Among these are Canopy River, Indio Adventures, and Los Veranos Canopy Tour.
Unfortunately, Vallarta Adventures in Las Caletas only allow older kids aged 8 and above for their zip line adventures. Aside from that, you can also check El Eden which offers more than zip lining to its guests. In fact, they have ATV tours and others for a more adrenaline-pumping adventure in Puerto Vallarta.
Water Park Activities in Puerto Vallarta
Aside from exploring Puerto Vallarta's beaches, you should also check the water parks nearby. In fact, this is one of the fun things that you can do on your family trip to Puerto Vallarta. You will find some of them in nearby Nuevo Vallarta.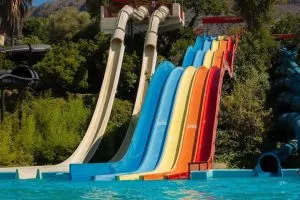 Take advantage of the water slides here and other activities that are suited for families even those with older children. Among the water parks that you can check is Aquaventuras Park as well as Splash Parque Aquatico.
Attend a Cooking Class
A food tour is a good complement to the walking tour around Malecon. In fact, you should book a class to learn a thing or two about authentic Mexican cuisine. Although this is not a common choice for families, it is actually a great way to bond with your kids. Learning how to cook traditional Mexican dishes together is a unique experience. These classes can last five days and include a tour of the local market where you can buy ingredients.
In addition, it will include hands-on experience in preparing and cooking delicious food. Expect to pay between $65 to $90 for children and adults. It may sound a lot, but once you learn how they prepare traditional dishes. You'll have a greater appreciation of their history. Also, you can impress the folks back home with your new culinary skill.
Check the Local Malls and Restaurants
The city of Puerto Vallarta has its fair share of modernization. In fact, there are local malls and restaurants that you can visit as part of your exploration. There are four malls or plazas that you can visit in Puerto Vallarta. These are La Isla, MacroPlaza, Galerias, and Plaza Caracol. A great thing about these malls is that they offer a fun way to keep your children entertained.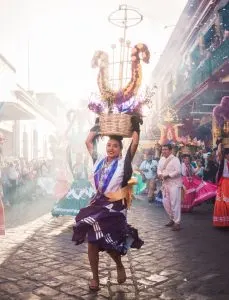 There are trampoline parks, movie theaters, and bowling alleys in these malls. Aside from that, Galerias has a merry-go-round, remote control car racing, and a train ride too. Meanwhile, La Isla promotes a year-round amusement park for family entertainment.
As for the restaurants here, most of them have a Kids Club. The Kid's club is a great place for children to play while waiting for their food. What better way to keep your little ones entertained while you spend some time with your partner? The club will have staff on hand to keep an eye on the children.
Boat Tours in Puerto Vallarta
If you are looking for outdoor activities then why not go on boat tours? Puerto Vallarta offers different water activities to choose from. For example, you can go on a fishing tour if you want to catch a big game. A guided tour of the waters will ensure that you reel in big game fish soon. Aside from that, there are snorkeling tours that you can do with the whole family.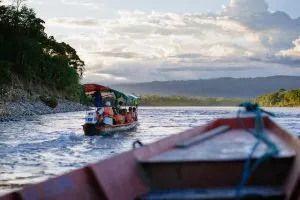 This is the perfect day tour to consider if you want to see marine life up close. In fact, you can spot sea turtles, small sharks, and plenty of colorful animals here. Take advantage of small boat tours for whale watching and dolphin encounters. You might even come across sea lions while you are here.
Some offer scuba diving tours as well which is suitable for the more adventurous families. Aside from that, if you want to go on a laid-back tour then book a sunset cruise. These boat rides come with live music, entertainment, and great food. Drink in the gorgeous sunset on board the cruise while sampling their delicious meals.
Go Horseback Riding on the Beach
Another tourist attraction that you can try with the family is going horseback riding on the beach. Yes, you read that right! This is a great option to appreciate the beach and its blue waters. Not only that, horseback riding is a unique way of exploring the beaches of Puerto Vallarta. The best part is that this tour is suitable for all ages. Even if you have your kids with you, they will enjoy this tour of the beach.
San Sebastian Tour
A perfect way to learn more about Mexico's culture is to explore its colonial towns like San Sebastian. Just a few miles away from Puerto Vallarta, San Sebastian is an ideal place to bring the family. It lies in the Sierra Madre mountains which will give you some of the best views of its surroundings.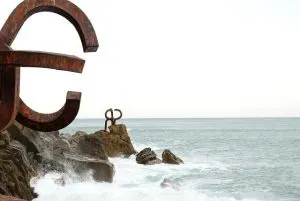 Take advantage of the walking tours offered here so you don't miss out on the best hotspots in the area. Although some of these tours do not require any fees, giving them a small commission will be appreciated. In fact, expect to go on a tequila-tasting adventure here. Don't worry, your children can enjoy this tour as well. You can also book a coffee tour too. The best part is that there are plenty of tours here that you can indulge in.
Wrapping it Up on the Malecon!
The city center of Puerto Vallarta is the perfect spot to start your adventures. Make your way to the art galleries nearby that feature local artists. Afterward, take a walk on the Malecon where locals often gather. I
f you want to explore a bit further, a short taxi ride will take you to some of the best beaches here. In fact, Conchas Chinas is one of the best beaches that you will find here. It is just a few minutes away from the downtown area of Puerto Vallarta. The rest are accessible by bus or by car rental.
The good thing about this beach town is that there are several accommodations to choose from. In fact, the Romantic Zone is a good place to find hotels to stay in. Most of them have a hotel pool for you to swim in outside the beach. On the other hand, if you are planning on staying longer, you should consider booking a house in Marina Vallarta. The additional fees are worth it since it will be your home away from home.