Cancun takes pride in being one of the best beach towns in Mexico. In fact, the resorts here will give you direct access to white-sand beaches. Among the best areas to stay in Cancun are the Riviera Cancun, Hotel Zone, and Playa Mujeres. If this is your first time visiting Cancun, the Hotel Zone is the busiest spot. The good thing about staying here is that you will not run out of activities to do. In addition, getting around the area is easy, thanks to the public buses.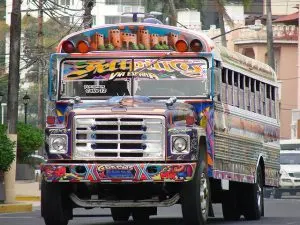 ---
13 Cancun Resorts with the Best Beaches
---
---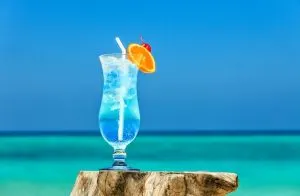 However, the real challenge here is where to stay. After all, there are plenty of options to choose from that have access to the beautiful beaches in Cancun.
Resorts with the Best Beaches in Cancun
Booking inclusive vacations in Cancun is a great idea! After all, this means that you can start your vacation as soon as you arrive at the hotel. This is because everything you need or plan to do will be arranged for you. That said, let's take a look at the best inclusive beach resorts that you can stay at in Cancun.
Nizuc Resort and Spa
This inclusive resort is one of the most stylish resorts in the area. It has spacious suites, rooms, and villas that can accommodate large families. Some even have private balconies, outdoor showers, private plunge pools, or hot tubs. The food experience here is incredible, especially when there is a wide range of cuisines offered here.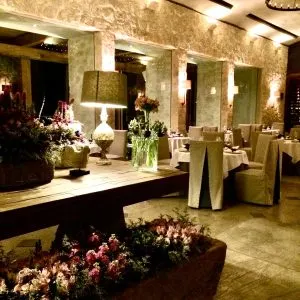 Aside from that, Nizuc Resort suite resort has a Kids' Club run by their trained staff. Children can enjoy their own pool, do crafts, and do other activities. This resort lies on Nizuc Beach which is the quietest beach in the Hotel Zone. It is a white sand beach with calm water, plus a reef where you will find plenty of colorful fish.
Azul Beach Resort Riviera Cancun
Azul Beach Resort stands out because they provide unique experiences to its guests. Just 15 miles from the Cancun International Airport, guests will feel right at home here. It is just walking distance from one of the best beaches too. In fact, you will find swim-up suites and stunning accommodations to stay in. Also, there are adults and family sections here which is a plus. This also means that there are toddler-inclusive amenities available too.
Aside from that, they have luxurious amenities plus full-sensory culinary experiences. This is what you can expect from their Karisma Gourmet Inclusive Experience. Their world-class dining and elevated service guarantee a unique culinary experience for everyone in your group.
Le Blanc Spa Resort
Meanwhile, Le Blanc Spa Resort caters to adults-only guests. This is a great spot if you are planning a romantic vacation with your sweetheart. Their grand spa has a comprehensive hydrotherapy circuit which is free for all their guests. In addition, they also have holistic body spa treatments and couples packages too. Le Blanc also has double whirlpool tubs, aromatherapy, your own pool, as well as butler service as part of their rooms and suites.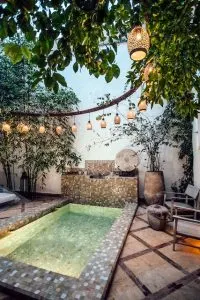 Restaurants on-site are amazing because they provide both casual and fine dining experiences. Furthermore, there is an onsite nightclub where you can find an extensive list of wines and cocktails too. Thanks to their resort credits program, guests have the option to customize their all-inclusive experience here. In addition, Le Blanc has its own stretch of beach that is often raked and cleaned. This is the perfect spot to go swimming in its turquoise water.
Hyatt Ziva Cancun
This family-friendly, all-inclusive hotel boasts three large infinity pools, a microbrewery, and dolphins. Aside from that, the hotel has a wide range of rooms and suites. Some have ocean views while others have dolphin views. You can also opt for a swim-up suite if you like! There is a wing in the hotel that is specifically for adults-only. This is suitable for couples who want a little bit of privacy.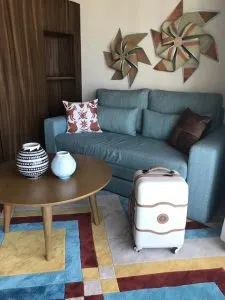 Meanwhile, there is a Kids' Club here that comes with a mini-water park. Aside from that, other family amenities include dolphin swims and even climbing a pyramid in the ocean. The bars and on-site restaurants provide international cocktails and cuisines that you'll enjoy. And you know what the best part is? This hotel lies on a protected cove beside the Punta Cancun lighthouse. The beach here has super soft sand and the surf is mild. This makes it the perfect spot for beginner swimmers.
Live Aqua Beach Resort Cancun
If you are planning an inclusive stay while in Cancun, then Live Aqua Beach is worth considering. This adults-only resort aims to rejuvenate your senses through the spectacular views from their hotel. Aside from that, guests will be treated to a massage, music, and aromatherapy treatments. This unique sensory experience is only available in this resort. In addition, a tranquil beach awaits you if you get tired from swimming in one of their seven pools.
Meanwhile, the culinary experience here is a huge treat. From molecular gastronomy to Asian fusion, your hunger will surely be satisfied here. You can update your social media with your latest photos thanks to the free WiFi on the property. Their spacious rooms come with a living room, bathroom, and other amenities.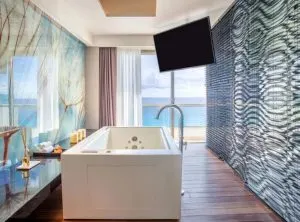 There is live music poolside including throughout the resort. Live shows are available as added entertainment. You can grab a drink or two or dance the night away at the on-site nightclub called Egos Bar. Aside from that, you can take it up a notch with their Live Aqua Exclusive level where everything you need is taken care of. What makes this the best luxury hotel for adults is its location. After all, it sits on a wide stretch of private beach, plus the waters here are warm.
Grand Fiesta Americana Coral Beach
For those who are planning a family vacation, this is a great spot to book a stay in Mujeres Beach. This all-suite resort has an extensive spa, free-form main pool, and superb dining too. Most suites come with ocean views or balconies. In addition, the master suites come with jetted tubs and plenty of spaces too. With marble floors greeting you as soon as you step inside, you know you are in a luxury hotel. For large families, you can stay either in the Presidential or Governor suites. Not only do they have a full kitchen, but they also come with a rooftop plunge pool.
If you want to experience French or Mexican fine dining, you can go to either Le Basilic or La Joya. Of course, no vacation will be complete without getting a spa treatment. Their three-story spa offers a hydro circuit as well as expert massage to hotel guests. Young children can spend more time at the Kids' Club. You can find Grand Fiesta Americana on a protected cove. This makes it easier for the entire family to swim and do various water sports here together. Join Fiesta Rewards to get the most out of your trip here.
Secrets & Spa Resort
Another adults-only hotel that offers an inclusive package is Secrets Playa Mujeres. Here you will find junior and one-bedroom suites that have balconies or hydro-spa tubs. Some have private plunge pools while others come with swim-up access. Upgrade your club level to gain a day pass to the resort's spa hydro circuit, pillow menu, and lounge access. This will be an additional cost but worth the price.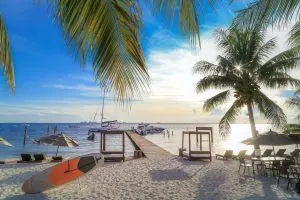 The resort's grounds boast a large free-form pool. This is basically three large outdoor pools grouped together. You can also head to the beach where you can do various water sports. Among these are paddleboarding, snorkeling, and more.
Ritz-Carlton
Ritz-Carlton is a beachfront resort that opens up to the Caribbean Sea. The stunning white beach and clear blue waters are perfect for swimming and other water activities. Aside from that, guests can take advantage of their fitness center and full-service spa.
The dining experience here is impressive. Take your pick from intimate dinners on the beach or at the Fantino restaurant. Talented chefs run this award-winning specialty restaurant so you can expect a culinary treat you will not soon forget. All the guest rooms here have amazing ocean views that you can enjoy with their floor-to-ceiling windows. Aside from that, each room has a flat-screen TV, a private balcony, and more.
Moon Palace Grand
Meanwhile, the Moon Palace Grand is another luxury resort on the Riviera Maya. This is a family-centric resort that has amenities fit for guests of all ages. All the suites here come with a private balcony, a jetted tub, and a hammock. Large families should book their Grand Family suite because they are double in size. Aside from that, amenities like video games and a kid's mini-bar are available too.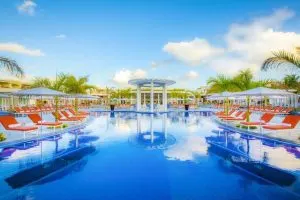 There is a Kid's Club to keep the little ones entertained. Of course, adults will also have a great time since there is an adults-only area. Here they can go and have a spa treatment, go to a nightclub, and more.
Hotel Marina El Cid Spa & Beach Resort
El Cid resorts near Cancun is another family-friendly resort to consider. What makes it an interesting option is that it lies across the Second Largest Coral Reef around the globe. Just imagine waking up to spectacular ocean views each morning. You can even go scuba diving here if you like.
Feel free to indulge in a gastronomic experience by visiting the 26 restaurants throughout the complex. Their dining area is replete with delicious dishes that will fill your stomach. If you are in need of pampering, make your way to El Cocay Spa. The trained staff here will help you achieve a rejuvenating experience. You can spend some time in one of their pools or head to the beach if you like.
Dreams Golf & Spa Resort
If you want to get away from the rowdy Hotel Zone, then book a stay at Dreams Golf & Spa Resort. Each suite and villa comes with its own balcony and sofa bed. Depending on your preferences, it can have a private pool, swim-up, or an outdoor jacuzzi. The Kid's Club has daily activities as well as weekly camping. Meanwhile, the Teens' Club is open until 1 in the morning for dancing, rock climbing, and gaming treats. Dance lessons are available for adults who are looking to have a fun night.
Golf courses are available for couples who want to play a round of golf. You can also go on a dolphin swim if you are looking for something fun to do. The beach here comes with soft sand and calm waters. This is because Isla Mujeres serves as a buffer against the stronger waves.
Presidente InterContinental Cancun Resort
This upscale resort lies on a wide stretch of white sand beach. You will want to book a room here because it is the least crowded resort. They even have connecting rooms if you want extra space for your family. Since it is just outside the famous Hotel Zone, you will not be bothered by the crowd.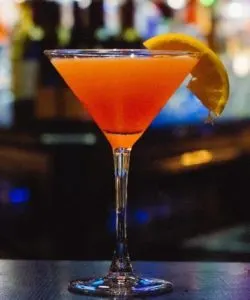 There are two restaurants as well as two pools on-site. One of the swimming pools here comes with a pool bar. The other is fit for families and their children. Meanwhile, guests can pamper themselves at the spa. There is a hydrotherapy pool here where facials and massages are available.
Hyatt Zilara Cancun
Hyatt Zilara is a luxury adults-only hotel that lies on an ivory-hued beach with crystal clear waters. Aside from that, this hotel on the Caribbean coast is well-known for its impressive room service. Expect to swim in their beachfront infinity pool with cabanas suitable for a relaxing day. Their inclusive rates guarantee spacious rooms and exclusive benefits.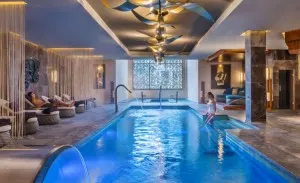 In addition, guests can enjoy wine and tequila tastings as well as cocktail classes. There is also a show cooking and endless pool parties too. Their live entertainment is quite enjoyable too.
Conclusion
If you are looking for Beaches Luxury Included services, there is no shortage of them in Cancun. Not only will you have access to a beach club, which is just a short distance from the hotel, but also free access to the beach too. With each hotel offering the best views of the waters or the beach, you will not get tired of looking out the windows here.
You can also check surrounding beach towns like Puerto Vallarta and Playa del Carmen if you want a quieter stay. This is the perfect opportunity to lounge at the beach under swaying palm trees. Not only that, but you can have a good time exploring ancient ruins to know more about the Mayan culture.
If you want to get the lower price, make sure that you book a stay during the low season. You are sure to find the best price during this time. You can reserve a room using your credit card ahead of time. Don't worry because all hotels have a privacy policy in place to ensure your personal information.