Travelers who want to go scuba diving already have a destination in mind. That's right, the Caribbean is one of the best locations to explore life under the sea. With its warm waters, light-filled coral gardens, and calm conditions, you won't have a hard time diving here.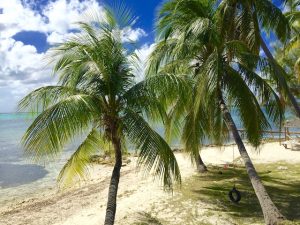 ---
---
Best Caribbean Dive!
---
---
In fact, the Caribbean islands have plenty of dive spots that cater to all kinds of divers. There are beginner-friendly dive spots, and then there are shore dives and the more challenging dives like plunging wall dives and shipwrecks. Not only that, but diving in the Caribbean also means witnessing great migrations of whales, sharks, and other sea creatures!
Fortunately, there are plenty of dive shops and dive centers here that you can learn from. Getting your license is important before you can go diving here. Once you do, you can go diving!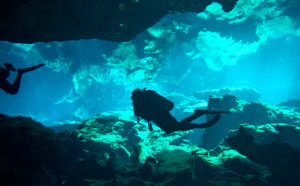 Best Dive Spots in the Caribbean
The Caribbean region is a dream destination for many scuba divers. After all, there is no shortage of the best dive spots here. The real challenge, however, is choosing where to go. If you are looking for the best dive sites in the Caribbean Sea, then take a look at the list below.
Bonaire
Beginner divers might want to start at Bonaire to gain some experience. After all, this is the best shore diving spot in the world. In fact, there are more than 60 dive sites that are accessible from the shore and another 20 that you can reach by boat. Also, this is where you will enjoy plenty of diving freedom compared to other parts of the world.
For starters, the dive resorts in Bonaire, like the Buddy Dive Resort, have unlimited shore diving packages for their guests. In addition, they also have the Drive and Dive packages. This means that you can drive your rental car to the dive shop, get your tanks loaded, and off you go for your diving adventure.
Aside from that, Bonaire's marine life is quite impressive. With more than 340 fish species and 57 coral species, there are plenty of sea creatures here to enjoy. Think sea turtles, barracudas, butterflyfish, sea fans, and shrimp to name a few. And when it comes to the best artificial reef in the area, then make your way to the Salt Pier. There are corals thriving in the pillars of the pier which is now home to dozens of fish species.
The Bahamas
The Bahamas is one of the best places to go diving in the Caribbean. With its crystal clear waters and shipwrecks, this is a great place to go diving (with pigs!). In fact, its chain of pristine islands is home to tiger sharks, hammerhead sharks, and even pods of playful dolphins.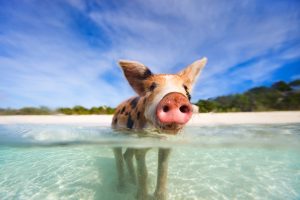 One of the famous dive sites here is Tiger Beach. The main island is the perfect spot if you want to see sharks up close. In fact, you will descend to the bottom close to the frozen fish-filled box and wait for the sharks to come. Among them are tiger sharks, nurse sharks, lemon sharks, and Caribbean reef sharks.
If you have plenty of time, check the blue holes in Andros. There are more than 200 of them here and are worth exploring too. After all, these holes are a mecca for divers.
Cozumel and Riviera Maya, Mexico
Isla Cozumel is an excellent dive destination for all skill levels. It offers amazing yet easy drift dives, colorful sponges, and tons of fish too. On a normal dive trip here, you can see moray eels, eagle rays, blacktip reef sharks, and plenty of tropical fish. Aside from that, Cozumel Island also has much to offer on land too. In fact, there are ancient Mayan ruins that you can add to your itinerary. No wonder it is a popular destination for many divers.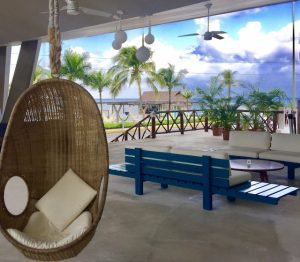 Meanwhile, if you are into cavern diving then Riviera Maya in the Yucatan Peninsula is your best option. One good reason is that there are plenty of cenotes here to explore. Cenotes are these flooded caves and caverns that you can dive into. The rock formations here are amazing, not to mention magical.
Belize
Belize is a classic diving spot in the Caribbean. After all, it offers easy access to the Great Mesoamerican Reef. This is the second-longest barrier reef system which is known for its thriving coral reefs. In fact, these reefs are the home of sea turtles, whale sharks, and manta rays to name a few.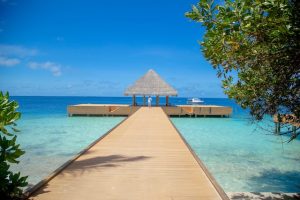 One of the best diving spots here is the Hol Chan Marine Reserve. This is the oldest marine park in Belize and is home to the Shark Ray Alley. It is close to Ambergris Caye and Caye Caulker. Diving here means seeing Southern stingrays and nurse sharks up close.
Aside from that, Belize is also home to the Great Blue Hole. This limestone sinkhole is one of the famous dive sites because of its striking appearance. Dive into its depths to see more ancient rock formations.
Cayman Islands
Some locals say that the Cayman Islands have a different dive site for every day of the year. This is not surprising since there are three islands worth exploring here. First, Grand Cayman is the largest and most developed of these islands. It offers plenty of wreck and wall sites to choose from. In addition, it is here where the famous Stingray City lies. Just imagine being able to hand feed these creatures. Aside from that, check the North Wall too. You will find pristine coral gardens here but it can be a challenge for some, especially with the moderate current.
Second is Little Cayman which is the most secluded of them all. Aside from that, there are 50 dive sites here to choose from. This includes the famous Bloody Bay Wall Marine Park. Lastly, the diving sites in Cayman Brac are similar to that of Grand Cayman. They are a healthy mix of shipwrecks and wall sites. In fact, you will spot small and large marine animals here like moray eels, groupers, and angelfish.
Turks and Caicos Island
This tropical paradise is a great choice for those who want to avoid the crowd. In fact, this is one of the best diving destinations that you can add to your itinerary. Aside from that, these islands are ideal for divers of all levels which is why you will not run out of dive spots to check out.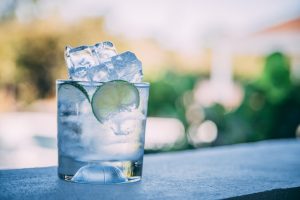 There are two distinct dive locations here which are the Turks Islands and Caicos. You can go snorkeling with docile nurse sharks or try the breathtaking walls that drop into the abyss. If you are lucky, there is a good chance that you might see humpback whales heading to their mating and birthing grounds. Experienced divers will want to see the Grand Turk drop off.
Silver Bank, Dominican Republic
Silver Bank is one of the three places where you can swim with humpback whales safely. In fact, Silver Bank and Navidad Bank have the highest concentration of humpbacks in the Caribbean. Aside from that, the mother humpback whales and their calves stay here for learning. That said, they regulate swimming with these whales.
As for scuba diving, only those in liveaboards can explore the waters with permission. If you want to see the whales from the depths, you will need to book one of the liveaboards in advance. The best time to travel here is between January to April which is the whale season.
Roatan, Honduras
This is the largest island among the Bay Islands on the east coast of Honduras. One of the best things about Roatan is that diving here is inexpensive. Aside from that, there are more than 100 dive sites in its waters. It doesn't matter if you prefer wall or wreck dives, you'll find them here.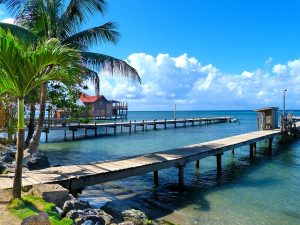 Aside from that, the marine life here includes hawksbill turtles, big groupers, dolphins, and various sharks. There are smaller animals too like cleaner shrimps, starfish, and squids. However, there are plenty of lionfish here too. Although most of the diving sites here are land-based, you can book a live-aboard trip. This will take you to other secluded spots for diving.
Dominica
Although Dominica doesn't get as many visitors as its neighbors, it is slowly gaining traction. In fact, Lonely Planet has included it in its list of top 10 tourist destinations in 2017. Also, it is one of the popular dive sites that you can find in the Caribbean.
What makes it a great dive site is its topography. Its rugged peaks and ridges on land and its underwater volcanoes make for a great diving experience. In fact, since there is no current running through its waters, it is easier to navigate the crevices and caverns underwater.
One of the top dive sites here is the Champagne Reef. It got its name from the bubbling water caused by the geothermal vents. The best part is that it is accessible from the shore. In fact, it is one of the best spots for night dives in the area. Aside from that, the calm waters make it ideal for scuba diving where you will see plenty of marine life. Among these are green turtles, electric rays, frogfish, and even sperm whales!
Tobago, Trinidad & Tobago
Small islands like the Tobago of Trinidad and Tobago should not be forgotten. After all, it is best known as an idyllic diving spot in the Caribbean. In fact, you can expect thrilling drift dives here among the healthy reefs. You will see both hard and soft corals, plus plenty of marine life of all sizes.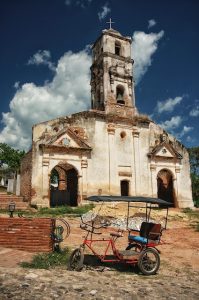 In fact, you will be able to spot manta rays, porcupine fish, and torpedo rays. Also, it is home to blacktip reef sharks, big eye snappers, and lobsters to name a few. Aside from that, you can also do a wreck dive here. The MV Maverick is one of the most famous wrecks in the area that you definitely need to see. Aside from that, there is also the Kelleston Drain which is home to the largest brain corals.
Curacao
Just because it is not as popular as Bonaire, it doesn't mean that you should skip Curacao. In fact, it is one of the popular sites in the Southern Caribbean that you should consider for diving. Underwater photographers will enjoy the thriving sea life here. Take macro shots of the smallest denizens like pygmy angelfish, banded corals, and flame-back angels.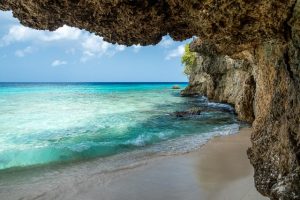 Those who are planning on diving here will be spoiled for choices too. In fact, you choose from shore dive or boat dive. With more than 85 dive sites composed of walls, wrecks, and coral reefs, the sky is the limit on what you can do here.
In fact, you should include the Blue Room and Mushroom Forest in your diving itinerary. The Blue Room is an underwater cavern that emits blue light. On the other hand, the Mushroom Forest is where the corals have grown into the shape of a mushroom.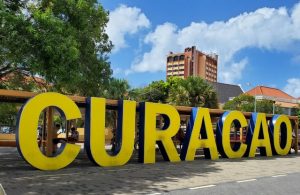 St. Croix
If you are looking for the best scuba destination in the Caribbean, you should consider St. Croix. In fact, as soon as you dive into its clear blue waters, you will see the barrier reef system. Here you will find plenty of corals, sponges, and a wide array of marine life too. Aside from that, advanced divers often come here to visit The Wall which runs along the North Shore.
The Wall was made by the Puerto Rico trench that lies on the boundary of the Atlantic Ocean and the Caribbean Sea. Its deepest point is the Milwaukee Deep at 28,373 feet. Expert divers love this place for deep diving, recreational diving, and tech diving.
On the other hand, those who want to do shore diving can head to Cane Bay Beach. Here you will find the Cane Bay Wall which is known for its reef system and a wide array of marine life. Spend your time exploring its depths and take photos of the wonders here too.
Other Dive Destinations
The good news is that the Caribbean is home to dozens of popular dive sites. In fact, aside from the ones above, you should also consider the following:
The British Virgin Islands
Dive operators will take you to some of the famous wreck and reef dives here. Virgin Gorda is a great choice for diving since there are plenty of underwater formations. This is one of the underwater national parks that you will find in the Caribbean.
St. Vincent and the Grenadines
If you check dive packages in the Caribbean, you will find St. Vincent on the list. This is not surprising since it offers much diversity to divers of all skill levels. From shallow sites like the Bat Cave to the New Guinea Reef that is home to black corals, you will not run out of options here. Aside from that, there is also the Capital Wrecks where three sunken ships draw expert divers.
Aruba
Meanwhile, if you are looking for the best shipwreck destination then it is Aruba. In fact, it is the premier wreck destination in the Caribbean. The best part is that once you are done with your diving, you can sit back and relax on the island.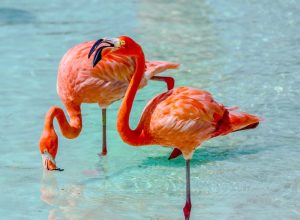 Wrap it Up!
You might be wondering when the best time is to go scuba diving in the Caribbean. Well, scuba diving happens here the entire year. Of course, there are some areas that are part of the hurricane belt. These are the ones you should avoid from June to November. On the other hand, there are other islands outside of the hurricane belt that you can consider. Think Barbados, Trinidad and Tobago, and Curacao just to name a few.
Meanwhile, the peak season runs from December to April when the water temperatures are mild. However, expect that there will be more tourists heading to the Caribbean during these months. It is best that you book your boat trip early to get the best prices possible. Aside from that, you should also consider heading to lesser-known dive spots if you want to avoid the crowd.