Traveling to Antigua is on everyone's bucket list and with good reason. The former capital of Guatemala is now a thriving city that centers on coffee as well as grain production. This is because of the rich volcanic soil around it. Today, its cobblestone streets and colonial buildings are attracting hundreds of thousands of tourists every year. After all, this small city is a UNESCO World Heritage Site.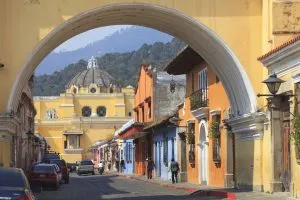 ---
Best Hotels in Antigua, Guatemala
---
---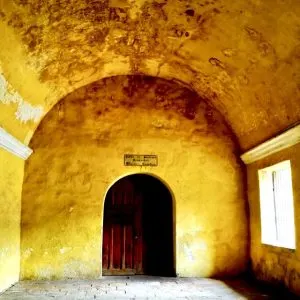 Fortunately, there is no shortage of boutique hotels in Antigua de Guatemala to choose from. From affordable spaces to luxuriously decorated rooms, you will find the perfect hotel to stay in. That said, let's take a look at the best ones in the city.
Antigua's Best Boutique Hotels to Consider
One of the best things that you will love about Antigua is that it caters to all kinds of tourists. If you are flying solo, there are hostels that you can stay in. Do you want to stay in a colonial-style hotel? You'll find one for sure. You can also splurge on your trip to Antigua too by booking a stay in a luxurious 5-star hotel!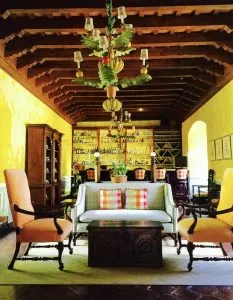 If you are wondering which ones are the best places to stay in Antigua, take a look at the list below.
#1 El Convento Boutique Hotel
Most of the rooms at El Convento Boutique Hotel feature complimentary bottled water, free WiFi, A/C, and a hot tub just to name a few. It also has an outdoor pool. That you can swim in to cool down. Aside from that, they are beautifully decorated with amazing views to boot. After all, this hotel lies in the historic town of Antigua Guatemala.
Although this boutique hotel is small, it still has its own restaurant that serves delicious food. If you want to sample traditional cuisine, you can get them in the hotel's restaurant. Of course, you can always visit local restaurants nearby. Where you will find more delicious dishes to enjoy.
Meanwhile, El Convento has a shuttle service that picks you up from the airport to the hotel and back again. You will need to book ahead of time for this since the shuttle service can get packed. Especially during the peak season. The hotel also has a gift shop. Where you can buy souvenirs to bring back home.
#2 Meson Panza Verde
If you prefer to stay in attractive suites that are richly decorated, then try this luxury hotel. What makes Meson stand out is its European-style property that boasts lush gardens, and a rooftop terrace with panoramic views. As well as an art gallery just to name a few. Aside from that, it is also close to Antigua Guatemala's Central Park. As well as the Cathedral which is just a few blocks away. This hotel is a good starting point for some walking exploration of the city proper.
Meson's elegant rooms have their own fireplace and seating area. Where you can lounge or receive guests. Expect that you will have access to their complimentary free Wi-Fi service too. If you are feeling peckish, head to the on-site restaurant where international dishes are available. Guests will also have a complimentary free breakfast and coffee. The Guatemala International Airport and Guatemala City are just a few kilometers away. Don't forget to visit Lake Atitlan nearby.
#3 Porta Hotel Antigua
Luxury hotels like Porta Hotel Antigua are worth splurging your money on. Especially since it is in the historic town of the city. You are close to its numerous colonial buildings and main churches. Aside from that, this gorgeous hotel offers a spa and an outdoor swimming pool to swim in. The rooms are exquisitely furnished. They have either carpeted or wood floors to complete the look. Most have fireplaces in place and offer views of the pool or its garden.
Aside from that, there is another section in the hotel that is accessible through a tunnel that looks like a cloister. Here you will find Porta's spa service. Which includes Temescal. This is an indigenous steam bath that you should not miss. Additionally, there is a beauty parlor. As well as a massage room to complete your pampering time. If you are hungry, head to Los Moros Restaurant to sample the local cuisine. You can fly out from La Aurora International Airport. Which is a 40-minutes drive.
#4 Hotel Boutique Los Pasos & Spa
Located in Antigua's old town, Hotel Boutique Los Pasos & Spa is quite popular among women. This stylish boutique hotel is set in a charming townhouse. It has several attractive suites. In addition, the hotel has its own beautiful gardens. Plus a roof terrace. Where you will find its on-site restaurant. Also, its colonial-style rooms will give you a glimpse of the beauty of Antigua.
Each room has a flat-screen TV, a private bathroom, and complimentary Wi-Fi. You can also get free bottled water. As well as pillow menus as needed. If you are missing a taste of home, the on-site restaurant serves international cuisine to satisfy your cravings. You can also have a drink at the bar. All the while watching the views from the roof terrace. Solo travelers often pick this spot. Mainly because of its elegance and affordability.
#5 Good Hotel Antigua
Good Hotel Antigua is a hip and stylish hotel that lies in the center of Antigua Guatemala. It is a former private mansion that has been transformed into a hotel. That has a minimalistic design to it. What can you expect when you book here? Aside from the free WiFi, it has an open space living room, free private parking, as well as a bar on site. In addition, the rooms sport traditional washing sinks, open-air showers, and private patios.
All the rooms here surround the indoor gardens. This means you will have a nice view from your window. Aside from that, you will have a small writing desk, a rain, and a hand-held shower. Plus a safe, and coffee and tea amenities just to name a few. The front desk operates 24/7 and the open-air patio is the perfect spot to lounge. You can grab some snacks from the communal living room if you like.
---

---
#6 Camino Real Antigua
Another option to consider is Camino Real Antigua. It is in Antigua Guatemala and a 30-minute drive from the city proper. A gym and oversized hot tub are among the amenities that you will have access to in this hotel. Once you enter its luxurious and spacious rooms, you will find that there is a flat-screen TV, laptop safe, and iPhone dock already.
Thanks to its location in Antigua, you will be able to observe and admire the city's Baroque architecture at your own pace. Among the tourist hotspots that you can visit are the Cathedral and Central Park which are just a six-minute walk from the hotel. You can grab some drinks from the mini bar, plus their rooms open up towards its attractive gardens. Aside from that, you can head to the terrace and lounge in the chairs there to soak up the sun.
#7 Hotel Museo Casa Santo Domingo
Hotel Museo Casa Santo Domingo deserves its five-star hotel rating with good reason. It is within walking distance of the city center. Where you will find plenty of historic buildings. The hotel was built in a former convent. Which now has a spa, gym, and an outdoor pool.
Aside from that, there are galleries and museums that you can check out at your own pace. The pretty gardens are the perfect backdrop for the hotel's spacious rooms with elegant décor. Also, each room has a Plasma cable TV, a minibar, a safe, and a private bathroom … just to name a few.
Take advantage of the delicious food served in El Tenedor restaurant. They serve breakfast as well as traditional cuisine. You can also get some snacks and drinks here on the terrace. Guests should not forget to go on a guided tour of this hotel. This includes visiting the pharmacy, colonial art, as well as its archaeological museum.
In addition, there is a chapel, a wax and pottery workshop, and the largest jade factory museum too. You can book a car rental in the hotel. Or take advantage of their free parking.
#8 Pensativo House Hotel
The hotel is just a few minutes away from Antigua's Central Park. This charming hotel features Baroque architecture that you will fall in love with. Aside from that, guests will be treated to free breakfast at its international restaurant. Each spacious room at the Pensativo House Hotel features a safe, free Wi-Fi, as well as flat-screen TV with several cable channels. Additionally, the private bathrooms come with free toiletries and a shower.
Another plus to staying in this hotel is its business center. Also, there is a communal area with a fireplace. Where you can hang out if you want to meet other guests. You can also take advantage of the concierge services. If you need help with booking excursions in and around the city.
Aside from the communal area, there are two terraces that you can also lounge in. From this vantage point, you will see a panoramic view of the Agua Volcano and Antigua Guatemala. In addition, the Santa Catalina Arch and San Francisco Church are just ten minutes away from the hotel.
#9 Las Cruces Boutique Hotel
This recently opened boutique hotel is another luxury hotel that you should add to your options. Aside from the concierge services that they are providing, they also have a garden, free WiFi, and non-smoking rooms. Also, there is a tour desk on-site if you want to see the sights around the city. Other services include a 24-hour front desk, currency exchange, and room service.
All rooms come with a flat-screen TV, wardrobe, private bathroom, towels, and bed linen. In addition, a safety deposit box is available in each room. So you can secure your important belongings. There are some rooms that have their own patio. While others have a view of the garden. Either way, you will have some interesting views to go with their spacious suite. What's more, all guests can have an a la carte breakfast every day.
#10 Hotel Casa del Parque AHS
If you want to be in the heart of the tourist attractions in Antigua, this is a good option to consider. Aside from being just a minute away from Central Park, this boutique hotel provides its guests with a sauna. And an outdoor heated pool. Each room has a balcony. That gives you scenic views of the surrounding area. In addition, expect their rooms to have antique furniture to add to their charm. Of course, there are modern amenities like flat-screen TVs, a desk, and a small sitting area.
You'll be pleased to know that their bilingual staff can help you find your way around the city. They can provide you with maps. And even arrange excursions on your behalf. You can even ask them to book you in one of the Spanish classes offered in Antigua during your stay.
Thanks to its location, Hotel Casa del Parque is the perfect spot for architecture buffs. Especially since there are plenty of colonial buildings nearby. In addition, the bus station and craft market are just 10 minutes away from the hotel.
---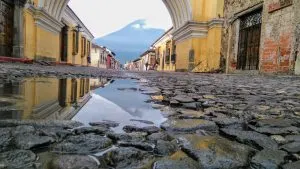 ---
#11 San Rafael Hotel
The beautiful hotel of San Rafael is a picture-perfect place to stay in. After undergoing renovation, the hotel once again opened its doors to the public. What's impressive about this small hotel is that it manages to retain the grandeur of the colonial-style home with modern features. From its brick, stucco, and stone structure to its beautifully tiled roof, you will fall in love with this charming hotel right from the start.
Aside from that, there are two courtyards. And fountains that will welcome you into the hotel. You can easily find the hotel office near the entrance. This is where you can ask for assistance if you want to explore the rest of the city. Aside from that, breakfast in the hotel is a special occasion for hotel guests. You can have it in their communal area. Where you can meet other guests as well. For those who want to have tea or coffee before they sit down for breakfast. There is a self-serve beverage stand too.
#12 Hotel Meson Del Valle
Hotel Meson is a beautiful place to spend your time in as it is in the heart of Antigua. In fact, it is on the famous Arch Street. Which is a plus. The private rooms here come with amenities like a flat-screen TV, private bathroom, toiletries, and a hairdryer to name a few. In addition, you have access to their free Wi-Fi. So you can get in touch with your family back home. The available rooms here open up to the hotel's garden. Which is a great view to wake up to.
Since the hotel is in the heart of the city, it is just walking distance of restaurants, museums, and other attractions. In fact, the San Jose Cathedral is just across the street while the Chocolate Museum is only 437.44 yards (400 meters) away. The front desk operates the entire day. So you can always get help with your needs. Aside from that, there is a shared lounge for guests to stay in if they want to meet other guests. If you want to have breakfast served daily, you can pay a small fee for this service. You don't want to miss out on their delicious breakfast for sure.
Wrap Up the Best Boutique Hotels in Antigua, Guatemala
Antigua is one of the best places to head to in Guatemala in Central America. Its rich history is one of its main draws since it is seen in its colonial buildings. Visiting Antigua is like stepping back in time. It is not surprising that it has been recognized as a World Heritage Site by UNESCO! Tourists flock here to admire the Baroque-style architecture. Aside from that, there are galleries and museums. That also gives a glimpse of the city's life before.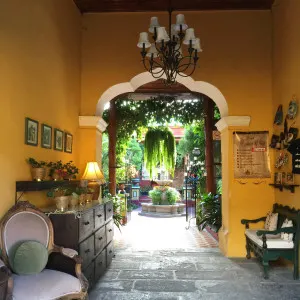 Locals and tourists alike will not run out of hotels to stay in. Especially since there are several options to choose from. Room prices will vary depending on the hotel rating, location, and amenities. However, you don't have to worry about the budget. Since there is always something for everyone. As was mentioned before, there are accommodations for budget travelers as well as those who want to splurge a little on their trip here.
It is understandable that you will want to stay in one of the best hotels in Antigua. But which one to pick? If this is your first time visiting the city, use this as a guide to narrow down your choices. You can decide which of these boutique hotels meets your needs on your trip to Antigua. Regardless of whether you want to be in the heart of the city, the outskirts, or stay in colonial buildings, you will find everything here and more.