The town of Lauterbach in the Black Forest has often been used as the setting for many of Grimm's Fairy Tales. True to form, it embraced its uniqueness with its rolling hills, half-timbered houses, and outlandish garbs. Tourists can't help but fall in love with the beautifully preserved land. In fact, it has become the perfect spot for nature lovers. As its surroundings are teeming with wildlife, waterfalls, castles, as well as museums.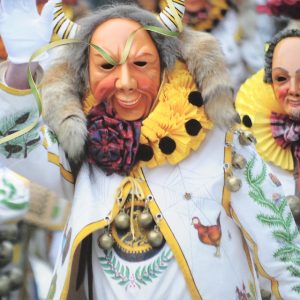 ---
Best Hotels in the Black Forest, Germany
---
---

When is the Best Time to Visit?
The best thing about Lauterbach is that you can visit any time. As the seasons change, so do the activities that you can do here. For example, there are plenty of outdoor activities that you can do in nature parks. On the other hand, when the winter season arrives, you can keep yourself warm by treating yourself to their local cuisine. Additionally, there is the Black Forest Cake Festival held in March. That said, expect the locals to be welcoming and will even help you find your way around the town.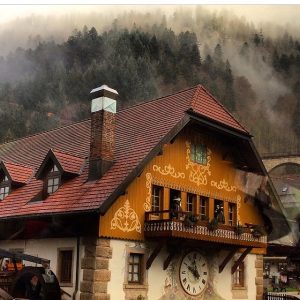 Best Luxury Hotels to Consider in the Black Forest
Tourists who are planning to visit the Black Forest soon will not run out of options for their hotel accommodations In fact, there are hotels for all kinds of travelers. Even if you are on a budget, you can book a stay in a motel where they have clean rooms and modern amenities. On the other hand, if you are willing to splurge on your stay here, then check out these luxury hotels.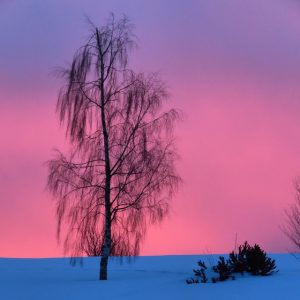 #1 Hotel Reppert
Hotel Reppert is a family-run hotel that lies in the southern Black Forest. It is close to Lake Titisee and Freiburg. This luxury hotel is home to award-winning wellness facilities which include 3 swimming pools, a steam room, a sauna, and massage studios. You will feel right at home with its cozy rooms complete with free WiFi so you can stay connected.
Aside from that, you can get a discount if you wish to play a round of golf at the nearby golf course. In addition, the hotel provides a bus that will take you to the starting point of the hiking trails in the area. Afterward, you can satisfy your hunger in the hotel's restaurant where they use local produce. The numerous awards received by this hotel are proof that it is one of the best hotels in the Black Forest.
#2 Brenners Park-Hotel & Spa
This 5-star hotel has several restaurants, exclusive spa facilities, as well as free Wi-Fi for its guests. You will find this luxury hotel in the lush gardens of Baden-Baden which is just a 10-minute walk from the Kurhaus Spa Centre. This hotel offers elegant rooms to its guests, complete with antique furniture that adds to their charm. Additionally, they have their own mini-bar and satellite TV too.
As for the amenities, Brenners Park boasts relaxation rooms, a Roman-style swimming pool, a fitness center, and several saunas. You can take advantage of their massages as well as health treatments to complete your relaxing trip. Aside from that, there are several dining options on-site too.
#3 Hotel Engel Obertal
The Hotel Engel Obertal lies in Baiersbronn which is about 10km away from Reichenbach Abbey. This hotel accommodation offers stylish accommodations, a restaurant, plus free parking. Expect a five-star service upon arrival thanks to their 24-hour front desk service as well as room service.
Aside from that, Hotel Engel also provides different amenities like an indoor pool, hot tub, and sauna. Hotel guests will not run out of activities to do here because of the hotel's location. Among the popular activities here are skiing, cycling, and hiking. In addition, the Baden Airpark Airport is just 6km away.
#4 Parkhotel Adler
Parkhotel Adler is strategically placed at the base of the famous Adlerschanze ski jump. This makes it the perfect spot for tourists who want to be close to hiking and biking trails. Aside from that, the hotel itself is on a sprawling 4 hectares of land. Guests can play sports like badminton, volleyball, and croquet here.
As for the hotel rooms, each one comes with a flat-screen TV, a modern bathroom, as well as free WiFi. They also offer amenities like an outdoor pool, gym, sauna, and swimming pool. The best part is that this hotel is also near the well-known Baroque church in Hinterzarten.
#5 Der öschberghof
Der Öschberghof is a game of golf, conference, and wellness hotel in Donaueschingen. It lies between Switzerland, the Black Forest, and Lake Constance in southern Germany. It boasts of a 45-hole golf course plus a spa area that covers 5,000 square meters. Expect modern furnishings as well as free facilities in this hotel. In addition, they have air conditioning and a balcony.
This hotel is perfect for company outings and conferences. In fact, it is a few kilometers away from airports making it an ideal accommodation for businessmen.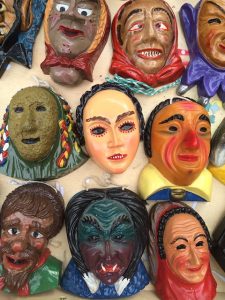 #6 Colombi Hotel
The family-run Colombi Hotel lies in the historic Old Town of Freiburg. It is a luxury hotel that offers free internet access, a fine dining restaurant, an indoor pool, and a fully-equipped gym. What makes this the best place for tourists is the fact that it is close to Colombi Castle and Colombi Park.
Aside from that, this hotel offers elegant rooms to its discerning guests. They have air conditioning, free wired Internet, and a flat-screen TV. Toiletries, bathrobes, and slippers are also available. Indulge in a fine dining experience at the Zirbelstube as well as Falkenstube. On the other hand, if you want to try their Black Forest cuisine, you should visit Hans Thoma Stube.
#7 Maison Messmer
This gorgeous 5-star non-smoking hotel is beside Kurpark Baden-Baden. It has two restaurants, exclusive spa facilities, as well as spacious rooms that have their own terrace or balcony. Aside from that, the sound-proofed rooms come with a flat-screen TV, a stylish bathroom, plus a minibar.
Pamper yourself in the hotel's Royal Spa which comes with an indoor pool, different saunas, a beauty salon, and a modern gym. Take advantage of the scenic routes where you can jog in the morning. Aside from that, the hotel is two minutes away from the casino. This is a great spot if you want to have a good time.
#8 Hotel Kesslermuhle
This family-run hotel in the village of Hinterzarten boasts rooms with scenic views. Their spacious rooms can accommodate a whole family. In addition, they come with a flat-screen TV, a stylish bathroom, and a seating area. Aside from that, this 4-star hotel features free internet, a modern spa, and impressive beauty facilities.
Relax and unwind in the hotel's luxurious spa that comes with a jet-stream pool and massage function. Enjoy the hotel garden with its sun loungers or go and pamper yourself with their massage treatments. Indulge in seasonal dishes prepared by the hotel restaurant. Aside from that, you can go out and enjoy the scenic trails nearby.
#9 Hotel Traube Tonbach
Hotel Traube Tonbach offers romantic rooms to their guests. Operating since 1789, this historic building has been passed down eight generations much to the delight of the locals. With its cozy rooms and suites, plus culinary offerings, it is hard not to fall in love with this impressive hotel.
Aside from that, the hotel's location in the Black Forest countryside promises plenty of panoramic views. In fact, the cottage-style rooms add more to the charming atmosphere of the hotel. They combine wooden furniture with modern amenities like a luxury bathroom. Families will enjoy staying there since it has facilities for the younger guests.
#10 Hotel Dollenberg
Meanwhile, this five-star hotel offers a wide range of delicious cuisine and spa area for its guests. This works perfectly with its location in the Black Forest countryside. Aside from that, the hotel has traditional exteriors mixed with contemporary furnishings. All the rooms in this hotel come with a sofa, balcony, and TV plus a private bathroom and shower.
Relax and unwind in the Dolina Spa where guests have free use of the saunas and gym. There are different massage treatments available too. Afterward, you can dine in LePavillion restaurant where you can enjoy high-quality dishes while enjoying the mountain views. You can take advantage of their breakfast or half board as you wish. Guests can also work up a sweat at the tennis court or book a ticket to one of the tours in the area. Don't miss out on the kitchen party in the hotel too especially if this is your first time visiting.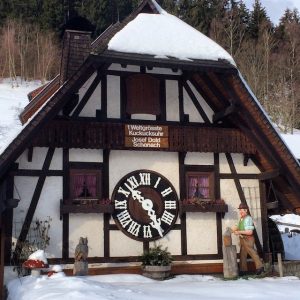 #11 Hotel Bareiss
One of the best Black Forest hotels that you should consider is Hotel Bareiss. This owner-run luxury hotel provides guest rooms that will feel like your second home. After all, it is a five-star hotel accommodation that guarantees spacious Wellness & Spa, impressive outdoor facilities, and more. Not only that, but you can take a pick from their Holiday Programme that will suit the whole family.
Even younger guests will have the time of their lives here. After all, there are facilities that are available for them. Aside from that, do dine in their restaurant where your meal will be prepared by a Michelin-star chef.
#12 Leonardo Royal Hotel Baden-Baden
If you are looking for a relaxing break, why not book a stay in Leonardo Royal Hotel in Baden-Baden? Aside from being surrounded by the scenic Black Forest, the hotel is just 10 minutes away from the town center. This means that you are near popular attractions like the Congress House Baden-Baden, Lichtentaller Allee, and Caracalla Spa to name a few.
Inside the hotel, guests will have spacious rooms with a balcony or terrace at their disposal. There is also an in-house bar and restaurant to dine in. Check out their spa facilities that come with a steam room, a fitness suite, and a large indoor pool.
#13 Dorint Thermenhotel Freiburg
This spa hotel is the perfect location for those who want to have a relaxing weekend. Right off the bat, you can explore the beauty of its surroundings by going on a tour. Aside from the stunning scenic routes, you will also see historical monuments too. In fact, you can start your trip here with a 20-minute cable car ride to see some impressive tourist attractions.
Afterward, you can settle in one of their modern rooms where they provide all the comforts you need. Take advantage of their wellness and spa facilities at night. After all, you deserve to pamper yourself too.
#14 Schloss Neuweier
The Schloss is one of the boutique hotels that you will find in the heart of the Black Forest. It offers stylish rooms, a shared lounge, and free private parking. Among the facilities and amenities available are room service, free WiFi, and luggage storage space. All rooms have air conditioning, a desk, and a private bathroom and shower. They also serve a la carte breakfast to their guests.
Booking a stay here means being close to tourist attractions and activities. In fact, you go hiking, cycling, and more here. Afterward, indulge in a spa treatment in the hotel for your much-needed rest and relaxation.
#15 Nationalpark-Hotel Schliffkopf
This is the only hotel that you will find in the newly established Black Forest Park. It is one of the 4-star hotels that has country-style rooms that open up to great views. Book a stay here and get access to their modern spa facilities for a bit of pampering. The spacious rooms here come with light and wooden decorations and furniture.
Aside from that, the hotel is close to numerous adventures. Among these are rock climbing, mountain biking, and others. Also, it is a short drive from the Alsace region which is a must-see.
#16 Hotel Belle Epoque
This is a stylish Superior hotel that stands proud on its own ground. It lies in the heart of the town of Baden-Baden where numerous attractions await you. This historic hotel was built in 1874 with classic rooms mixed with modern amenities. Fortunately, it is just walking distance from tourist hotspots. This means that you will not run out of things to do here.
#17 Hotel Villa Rosenhof
Experience warm hospitality and scenic views of the Black Forest in this boutique hotel. Guests can head to the spa park as well as thermal baths filled with mineral water nearby. This newly renovated hotel offers spacious rooms equipped with modern amenities. Aside from that, it has a Mediterranean-style garden that you can lounge in. This stylish hotel offers a buffet breakfast too so you will have plenty of energy when you explore the surrounding area.
#18 Hotel Rossle
Are you looking for a romantic hotel to spend some time with your loved one? Hotel Rossle has got you covered. Its rustic rooms lend an old-world charm to the place which fits perfectly with the dreamy landscape of the Black Forest. Its quiet location in the spa district of Dobel makes it the ideal spot for couples.
#19 Roomers Baden-Baden
The modern hotel of Roomers Baden-Baden is the perfect getaway for travelers. It serves as an ideal base for those who want to indulge in wellness and spa treatments. What sets it apart from others is that it has all the modern conveniences you want. For example, each room has a tablet that guests can use to book a table in the dining room or other facilities.
#20 Hotel Lamm
Meanwhile, Hotel Lamm is one of the best German hotels that you can stay in. One reason behind this is that they use only natural materials in their hotel. Aside from that, the facilities of this property take into account its natural surroundings. For example, they have a log cabin sauna and salt hut that will give you a glimpse of the local tradition.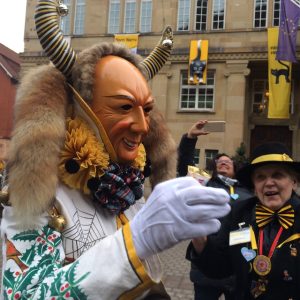 Wrap Up 20 Best Luxury Hotels in the Black Forest
Traveling to the Black Forest is not that hard to do. Transport services are easily available such as their train station where their trains can take you to the surrounding areas of the Black Forest. From here, you can take your pick of where to stay. There are hotels with bright rooms that exude a cozy atmosphere. You can also check out the wine cellar of some hotels to see their extensive list of wines.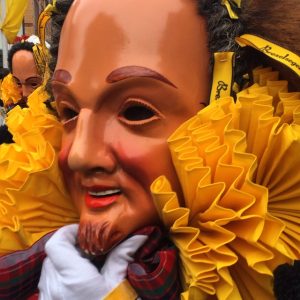 It is always a good idea to look for available rooms prior to traveling to the Black Forest. After all, the hotels can fill up quickly, especially during the high season. Also, make sure that you compare room prices to see which ones will fit your budget. If you want to save during your trip, check if any hotels have a special offer. There is much fun to be had in the Black Forest. In fact, you can go horse riding, hiking, biking, and more. Afterward, retreat to your hotel and indulge in a spa treatment after.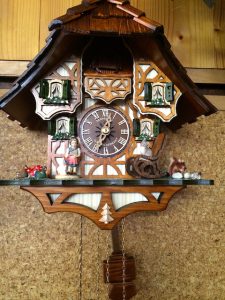 If you want to have direct access to information about hotels in the Black Forest, you should check their websites. You can always click on the unsubscribe link anytime.