Orlando is one of the most beautiful places that you can visit in Florida. Aside from the nearby beaches, it is also home to a wide array of theme parks. They draw millions of people each year. But there is more to Orlando than amusement parks. In fact, there are plenty of tourist attractions here that will satisfy all kinds of travelers.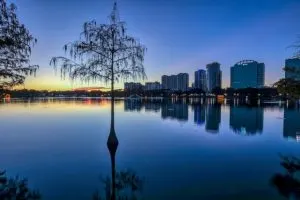 ---
What's in this post:
hide
Things To Do In Orlando At Night
---
---
What's more, Orlando's nighttime is teeming with adventures. One that you will need to stay longer to fully appreciate. There are bars and clubs that adults can relax in as well as live entertainment that are suitable for the whole family. It doesn't matter whether you are staying in the popular Disney Resorts or are spending some time in International Drive. There is always something for you to do here.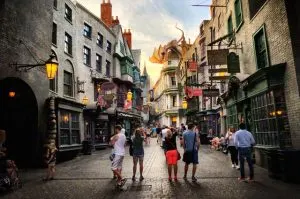 When is the Best Time to Visit?
Orlando has great weather all year round. This means that you don't have to bundle up in your winter coat just to explore at night. In fact, the evenings are mostly warm. So this is the perfect time to show off your evening get up. Of course, this also means that you can explore more attractions. Especially since there is no bad weather to stop you.
That said, the only thing that is left for you to do is to create an itinerary of the best places and things to do in Orlando.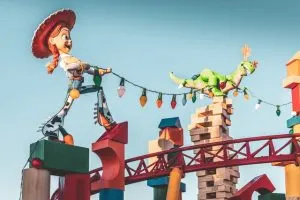 Top Things to Do in Orlando at Night
Orlando is a great place for travelers who want to enjoy their vacation. In fact, everywhere you go, there is always a sight to see. Or an activity to do here. Let's take a look at the best things that you can do in Orlando.
#1 ICON Park
ICON Park is a dining and entertainment district that lies on International Drive. This is the perfect spot for families who want to do fun things in one place. For starters, there are arcade games here that your children will enjoy. If anyone gets hungry, you can check out the dining options available in the area. It doesn't matter what you are craving, you are sure to find the right restaurant to dine in.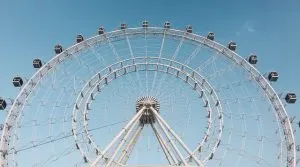 Aside from that, you should ride the iconic Ferris Wheel which is the tallest that you will find on the East Coast. This is the focal point in ICON Orlando and with good reason. It towers 400 feet above the air with closed capsules offering safety for its guests. Make sure that you bring your camera with you to get a bird's eye view of Walt Disney World Resort, Universal Orlando, as well as the natural lakes nearby.
Also, it is possible to see Legoland, International Drive, and other landmarks from up above! Adrenaline seekers should also try the StarFlyer swing. For sure, you will be screaming your heart out with this ride. The best way to maximize your stay here is to take advantage of the Go Orlando Pass which allows you to ride and play games here for a fixed amount. For sure, the whole family will enjoy their stay here thanks to all the activities they can do in one place.
#2 Madame Tussauds Orlando
You cannot say that you have been to Orlando without visiting Madame Tussauds. In fact, you can go on a day trip here before exploring the rest of Orlando! This wax museum is in ICON Park and near the iconic Ferris Wheel. What's interesting about this museum is that all wax figures capture the exact image of the icons they portray. This is a great way to meet your favorite stars and celebrities. But not in the flesh.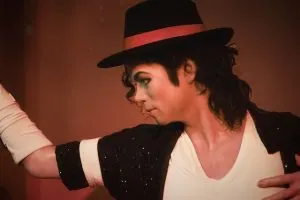 Madame Tussauds wax figures are lifelike which shows that they pay attention to detail. Guests are welcome to take photos with their favorite figures here. So bring your camera with you. The best part is that aside from real icons, Madame Tussauds also have themed sections. Where they display movie characters like the members of Justice League and more. Strike a pose. And share it with your friends too.
It is easy enough to spend some time in this wax museum. However, if you are pressed for time, you purchase a skip-the-line ticket to get inside quicker. On the other hand, if you want to stick to a budget. Buy tickets that include access to other attractions like SEA Life. Or The Wheel to get the best value for your money.
#3 Harry P. Leu Gardens
One of the favorite things that tourists love to do in Orlando is explore the Harry P. Leu Gardens. This is not surprising as the lush gardens are set on 50 acres of land. Mr. Leu created this amazing garden from his travels where he brought back exotic plants and seeds. Aside from that, there are semi-tropical as well as tropical spaces here with shady oaks offering some respite from the heat.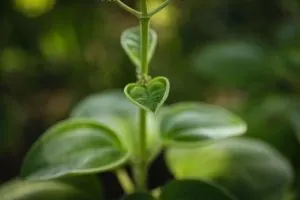 Another reason why you should visit this garden is that the landscape changes each season. It's because the plants here bloom in different seasons. The best way to maximize your trip here is to join a tour. There are around 230 cultivars. As well as more than 2,000 plants in these botanical gardens and there is always something new for you to see.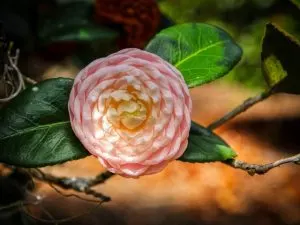 In fact, there are themed areas that add to the overall beauty of the place. For example, there are bird and butterfly gardens that you can visit. Also, the palm gardens and citrus groves give that tropical vibe to the place. Check out the fruit collections and floral clocks here as well they are quite stunning to see.
You can also time your visit here during movie night. Yes, it is possible for guests to watch a movie here at night. They set up a large screen in the garden where they will project the movie. However, this is a first-come, first-served basis so keep your eyes peeled for their schedule.
#4 Old Town
Old Town is in Kissimmee and is one of its main attractions. This is not surprising since it is a combination of old-fashion charm, an amusement park, and a shopping district. In fact, Kissimmee is a tourist attraction in itself. But a trip to Old Town is a must while you are here. What makes this a great stop is a fact that there are plenty of fun things to do here.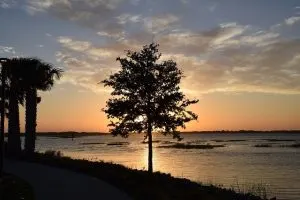 For starters, you can bring your kids to watch a magic show or ride the 26-meter Ferris Wheel. You can watch a movie, as well if you want to catch up on your own movies. There is a video arcade here that will keep your kids entertained. While you belt your heart out in the karaoke area. Aside from that, you can rest a bit while listening to live music. Or go explore a haunted house.
However, the best time to visit here is during weekends when muscle and classic cars, as well as trucks, drive by. This has been a tradition in Old Town. And is one of its main attractions. Guests can line up the streets to see these gorgeous vehicles driving by. In fact, Friday night is for the Muscle Car Cruise, while Saturday night is for the Classic Cars. Car lovers will have a field day here for sure.
Of course, with all the excitement of exploring this 18 acres of land, you are bound to go hungry. Fortunately, there is no shortage of dining options here. This will satisfy your hunger. Don't forget to do your shopping here too. Especially since there are souvenir shops here as well.
#5 Kennedy Space Center
If you are looking for a unique experience in Orlando, a trip to the Kennedy Space Center is a great idea. In fact, budding astronauts or those who want to know more about space exploration should head to Cape Canaveral for an out-of-this-world experience! For starters, you can tour NASA's spaceflight facility to get in all the action. Aside from that, you can also have the chance to meet and greet real-life astronauts. You can also see a space shuttle up close.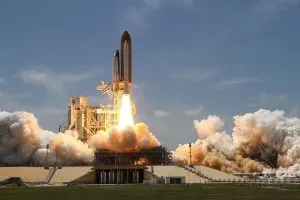 If you are here on a tour, you will be taken to the US Astronaut Hall of Fame. This is where they give recognition to all the astronauts ever since Project Mercury. Afterward, you can make your way to the Rocket Garden where they displayed the space shuttles of Apollo, Gemini, and Mercury. Learn about their history and contributions to space exploration while admiring them up close.
Depending on when you will be visiting, you might even see an actual rocket launch here too. For sure, it will be difficult to pull yourself away from this Space Center. Especially with all the history and interactive exhibits to enjoy. It is the perfect spot to bring your kids to especially if they are curious about outer space.
#6 Disney's Hollywood Studios
No trip to Orlando will be complete without stepping foot inside Disney's amusement park. After all, this is one of the top billing attractions in the city with good reason. It boasts of its Hollywood Golden Age theme with a bit of show business from time to time. In fact, it has captured the Los Angeles flair perfectly including some of its idealized ideas. No wonder this is one of the top 10 hot spots in Orlando!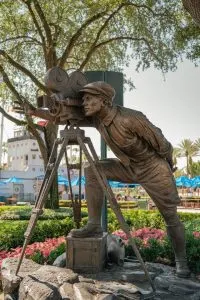 Go on a stroll in this tourist attraction. And you will come across several mock-ups. Among these are Sunset Boulevard, Echo Park, Hollywood Boulevard, and Toy Story Land. Aside from that, you can also check out the Animator Space. This is where they showcase the best animators of Disney.
Also, there is the MuppetVision 3D show. Which is perfect for the kids and kids at heart. Just imagine having a barrel of laughs inside a huge auditorium with all the antics of your favorite Muppets.
Aside from that, you should not miss the Twilight Zone Tower of Terror ride. Star Wars fans will be thrilled with The Adventure Continues. Also, there is a half-hour version of a classic Broadway with Beauty and the Beast Live on Stage. You'll have fun here for sure.
#7 Lake Eola Park
One of the free things that you can do in Orlando is to stroll around Lake Eola Park. This is the perfect place for locals and tourists to relax and unwind. This Florida city's beautiful park is ideal for joggers, runners, and those who want to on a leisurely stroll. Some even ride on swan-shaped paddle boats to head to the center of the lake for some quiet time.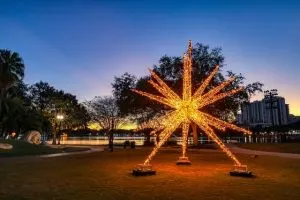 The serene atmosphere of the park started during the early settlers when they head here to water their cattle. Today, it has a stunning Centennial Fountain plus a relaxing atmosphere that guests can enjoy. In fact, spend some time here at night and the LED lights of the fountain add splashes of color to the park.
Aside from that, did you know that the lake itself is actually a sinkhole? Not everyone knows about this because it is now filled with water. You can admire the lake from the banks with its manicured lawn perfect for picnics. The tall trees provide ample shade to parkgoers too.
Since Lake Eola is just near the Walt Disney Amphitheater, you can head there at night for some outdoor movies, plays, or concerts. They even have a free event where guests can watch a movie on site. Aside from that, time your trip here on Sundays to see the farmer's market. There are more than 50 vendors selling their wares here making it the perfect time to do some shopping. Fortunately, they have free parking here so you can drop by anytime.
#8 Orlando Museum of Art
The Orlando area has more to offer other than roller coasters and arcades. In fact, if you head to its Museum of Art, you will find a wide range of permanent art collections to admire. From Ancient American to African artwork as well as contemporary pieces, there is much to see and enjoy here.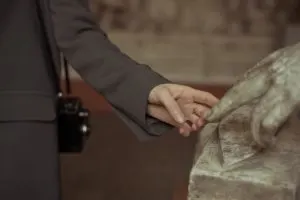 The museum first opened its doors to the public in 1924 with the goal of enticing people to appreciate art itself. As the year's progress, tours here aim to educate the public about the history of the art pieces here. Today, it is one of Florida's primary cultural institutions that deserve to be explored.
In fact, the impressive architecture of the museum will give guests a glimpse into mid-century aesthetics. This was achieved by the students of the legendary Frank Lloyd Wright.
#9 Amway Center
Another example of Orlando attractions that you don't want to miss is a trip to Amway Center. Sports fans are sure to have a great time here, especially since this is the home of the Orlando Magic. After all, this is the home court of the NBA team.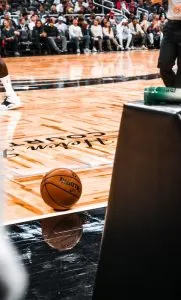 This impressive building can accommodate almost 19,000 seats. Which are usually full every time there is a game. Aside from that, it boasts of a tower that stands up to 180 feet (55 meters) high. This is one of the popular landmarks in Orlando so it is difficult to miss. Also, the huge LED screen upfront provides details about the events happening here.
In addition, the Amway Center is also popular for concerts. In fact, there have been several artists who held their concerts here. Among these are Sara Bareilles, the Jonas Brothers, Khalid, and Florence and the Machine.
If you want to see the NBA stars in action, check their schedule ahead of time. The ticket price will vary but you can get discounts if you opt for the Go Orlando Pass. Also, the Orlando Magic gives treats to their fans with discounts so keep your eyes peeled. Once inside, you can grab some snacks, find your seats, and enjoy the electrifying atmosphere.
#10 Fun Spot America
It is true that Orlando is home to huge theme parks. In fact, they are probably the first ones that you will hear of if you ask the locals what attractions you should go to. However, if you prefer a less crowded amusement center, it is a good idea to head to Fun Spot America. What makes this an ideal spot for tourists is that it brings back the old-fashioned amusement park in these modern times.
In fact, it offers free admission to its guests without skimping on impressive rides. This is why it is one of the best places to head out to in Orlando especially if you want to avoid the crowded theme parks. If you are on a budget but would like to experience thrilling rides, you should visit this place.
One of the popular rides here is the White Lightning. This wooden roller coaster has a drop of 20 meters that will make you scream. Aside from that, there is also the SkyCoaster that towers at 76 meters! It was bought from MGM Grand Adventures and is the perfect addition to this amusement park.
Of course, this old-fashioned amusement center will not be complete without your favorite rides. Think carousels, bumper cars, games, fairground rides, and go-karts to name a few. Bring the whole family here to have some old-fashion fun that you will not soon forget.
#11 Walt Disney World
Of course, this list will not be complete without Walt Disney World. Aside from being the most popular theme park in the city, it promises incredible things to its guests. For starters, the roller coaster rides here are out of this world. Also, there is a chance that you will meet your favorite Disney character roaming around the streets. Expect Broadway-quality live shows here as part of their entertainment scene.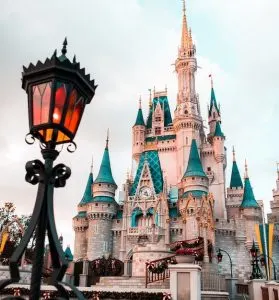 The real challenge here, however, is figuring out where to start. After all, you have several options to explore like Magic Kingdom, Animal Kingdom, Epcot, and Hollywood Studios to name a few. As part of their 50th-year commemoration, there are 50 Disney characters in gold spread throughout the park. Try to find them if you can!
However, there are a few hotspots here that you don't want to miss. Among these are Cinderella's Castle at the Magic Kingdom Park and the Tree of Life at the Animal Kingdom Park. Also, there is Hollywood Tower at Hollywood Studios, and of course, the Spaceship Earth at Epcot. You will need to plan your trip here if you want to see all four theme parks. If you want to really have a good time here then book a stay at the resort. This way, you will be close to the main attractions here.
Don't forget to check out Disney Springs too. Aside from having a full-service restaurant, like the House of Blues, you can also do some serious shopping here.
#12 Dr. Phillips Center for the Performing Arts
The glass-fronted building of Dr. Phillips Center for the Performing Arts has become the home for Broadway shows in the city. In fact, there have been multiple award-winning shows hosted in its three theaters. Aside from that, it is also the residence of the famous Orlando Ballet.
If you want to see a Broadway show or someone in your group is a theater lover, this is a good spot to head out to. With more than 300 shows being staged here, there will always be something for everyone. Even if you are not a fan of Broadway, you can still enjoy your time here.
In fact, you can skip the comedy clubs and watch world-famous comedians do their thing here. Aside from that, you can choose from opera, family shows, touring artists, and more. There is also the possibility of the audience interacting with the actors on stage for an immersive experience. This is a great way to spend your downtime since there are different shows held here on a daily basis. For sure, you will find something that will appeal to you and the family.
#13 Universal Studios
Guests at the Universal Orlando Resort will have easy access to the exciting rides on the theme park. Among the world-class rides that you can try are The Simpsons, Revenge of the Mummy, and Jurassic Park. Aside from that, you can earn more points by mowing down aliens with your laser gun on the Men in Black: Alien Attack ride. Also, kids will be able to meet and greet their favorite characters in shows like Despicable Me and Sponge Bob Squarepants.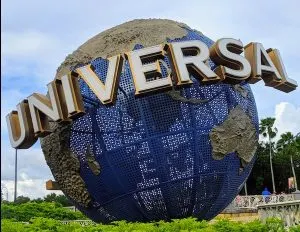 The recent addition of the Wizarding World of Harry Potter has drawn plenty of Potterheads to the park. You can go on a walking tour around Diagon Alley. Or explore the grounds on your own. Of course, if you are looking for a great experience, you should try the rides here. In fact, you will feel like you are in Hogwarts playing at being a wizard with the immersive experience offered here.
Aside from that, families staying in Universal's Islands of Adventure resort can head to the Universal Citywalk. This is where all the shops, restaurants, and gaming areas are. Aside from its free entry, there are dozens of fun activities that you can do here with the whole family. A good example here is taking them to the themed restaurant, The Toothsome Chocolate Emporium & Savory Feast Kitchen. This is the best spot to indulge in some delectable treats.
#14 SeaWorld Orlando
SeaWorld is one of the best water parks that you will find in Central Florida. There are three parks here that you can check out. First is Discovery Cove where you can play with the dolphins or swim with rays. Second, you have SeaWorld itself where you will enjoy water adventures with thrilling rides. Check out the live shows as well as other special events here that you don't want to miss. The best way to do that is to check SeaWorld's calendar so you can time your stay here. And finally, there is Aquatica, where thrilling water rides and slides will make you go back for more!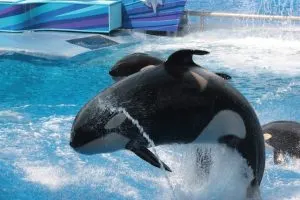 You can choose your desired package if you want a quick getaway in Orlando. The water parks here offer fun adventures for guests of all ages no matter the time of day.
Bonus Activities to Do in Orlando
Like it was mentioned before, there are dozens of fun things to do in this city. Aside from the ones mentioned above, you should also add these to your itinerary.
The Blue Man Group
The Blue Man Group is one of the best attractions in Universal Orlando Resort that you should check out. In fact, this is a wholesome show so you can bring your kids with you. The talented performers will dazzle you with their skills, wit, science, and music that will entertain you all through the night. Aside from that, the performers do not speak throughout the show.
Escape Rooms
Booking an Escape Game is a great way to bond with your family or your friends. The premise of the game is to solve puzzles in order to get out of the room. There are several themes for you to choose from like Gold Rush, Prison Break, Mysterious Market, and Heist. Put on your thinking cap and employ teamwork to save yourselves from the room.
Hollywood Drive-in Golf
Although there is no shortage of golf courses in Orlando, the Hollywood Drive-In Golf is the best place for families. The interactive golf courses here are not only challenging but also fun for all ages. Just imagine putting through cemeteries, spiderwebs, and other whimsical themes. Even your kids will do their best to learn the game, especially with the interactive experience here.
Park Avenue
If you want to ditch the crowded tourist spots in Orlando, then make your way to Winter Park. Head to Park Avenue in Central Park where dining and shopping amenities are. You can start your Orlando nightlife experience here by dining at the Ravenous Pig. Afterward, you can immerse yourself in a shopping spree here. Wear your most comfortable shoes here because you are going to do some serious walking for sure.
Outta Control Dinner Show
If you are looking for a unique dining experience in Orlando, then a dinner show is what you need. In fact, you should book a table at the Outta Control Dinner Show! Guests will be treated to a hilarious mixture of magic and endless food. You won't even realize that you have been staying for an hour here. Bring the rest of the family with you for an interactive dinner that will leave you clutching your belly with laughter.
Crayola Experience
The Crayola Experience covers 70,000 square feet of land filled with entertainment for everyone. You can learn how they make Crayola and even develop your own too. Aside from that, you can also sculpt your own colorful creation at the Crayola Model Magic compound. Children and adults alike can immerse themselves in the colorful world of Crayola all day long.

Downtown Orlando
Are you planning on going on a date night? Downtown Orlando is a good place to head out to. After all, the nightlife here is thriving. This is why locals and tourists alike travel here. The vibe here is for adults only. This is why it is perfect for couples and friends who want to grab some drinks. In fact, you should make your way to Wall Street Plaza. Where there are rows of bars and restaurants to choose from. Show off your moves on the dance floor. And quench your thirst with your favorite cocktail here. You can celebrate a special occasion in one of the bars and restaurants here too.
Wrap Up the Best Things To Do In Orlando
Orlando has the best of everything. The best theme parks, the best restaurants, and even their food trucks are worth trying out too! It is not surprising why millions of people travel here each year. Just imagine being surrounded by tourist attractions and adventures that you will need to spend a week here to enjoy everything.
Since there is no shortage of fun things to do here, the challenge is knowing where to start. The list above is just a preview of what you can expect in Orlando. It is best that you create an itinerary for your stay here so you will be able to plan your trip. For sure, once you get to experience this city, you will find more reasons to come back.