Going on a Louisiana road trip is the best way to immerse yourself in this beautiful southern state. Aside from its amazing scenery, it is also home to a diverse culture and delicious cuisine. In fact, you will be mesmerized by the stunning landscape that you'll pass by. After all, there is the mighty Mississippi River, the Gulf of Mexico, and the inland scenery to enjoy.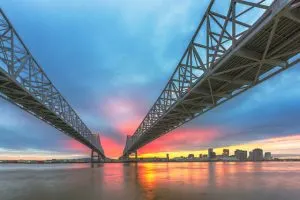 ---
What's in this post:
hide
Best Road Trips from Louisiana!
---
---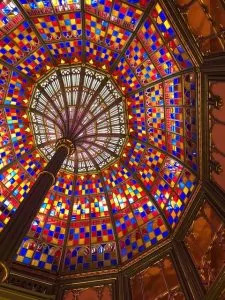 In fact, you should choose where your starting point will be. This will give you an idea of how much time you will need to spend in Louisiana. Also, since this state is large, you also need to consider which region you want to visit.
For example, the Cajun Country is best known for its food and culture. On the other hand, the Greater New Orleans Region is a great place for those who want to spend more than a few days. Meanwhile, the Plantation Country region is a good place to start if you want to learn more about its history. This area surrounds the capital of Baton Rogue.
On the other hand, if you prefer fishing, hiking, and bird-watching, then head to the northern regions. Spots like Sportman's Paradise and Crossroads are perfect for these outdoor activities.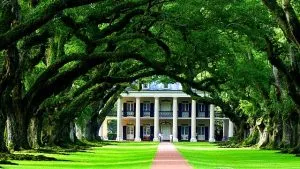 What to See On Your Louisiana Roadtrip
Planning your road trip itinerary is a great idea. This way, you will be able to hit all the best places you'll find in these Southern states. Here are a few that you can consider on your road trip.
New Orleans
A New Orleans road trip must be done as it is one of the most popular spots in Louisiana. Aside from being known as a city that is always on the go. It also has 3 centuries' worth of history under its belt. Make your way to the French Quarter riding their streetcars. Afterward, head to Vieux Carre where iconic landmarks are found. Don't forget to make a stop at the French Market too.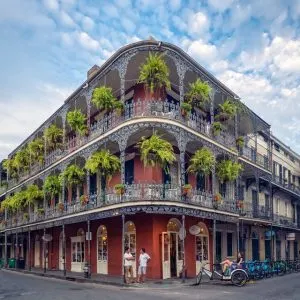 Aside from that, you should add Bourbon Street to your itinerary because here is where the city's best bars and restaurants are. Expect good food and live music here. You'll want to spend some extra time here for sure. Don't just stop at Crescent City. Keep in mind that there is more to see and do here.
Bayou Teche Byway
If you are looking for a route that has scenic views and history, this is it. This byway stretches from the southernmost point in Morgan City all the way to Arnaudville. Along the way, you'll see sugar cane fields and beautiful marshes.
Also, you'll pass through lovely towns with known historic districts. Among the highlights of this byway are Morgan City, Breaux bridge, Jeanerette, and Chitimacha Museum. What's great about this road trip is that it can be done year-round.
Plantation Country
Just an hour away from New Orleans lies the Plantation Country. In fact, it is a nice getaway for couples. Aside from that, this historic region is where you will find plantations that you can tour. Among the plantations that you can add to your road trip are Houmas House Plantation, Oak Alley Plantation, and the Laura Plantation.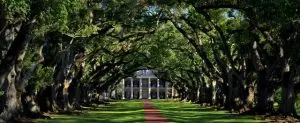 These plantations offer board and lodging in case you want to do an overnight stay. Aside from that, you can go kayaking or go on an airboat swamp tour to learn about the Cajuns and Native Americans who used to live here.
Longleaf Trail Byway
Meanwhile, if you are looking for a scenic drive that will give you various sceneries, you should choose this way. It loops within the Kisatchie National Forest that lies in Central Louisiana.
What makes this an impressive road trip is that the changing sea level gives you an impressive view of your surroundings. You will want to stop along the buttes, longleaf pines, and mesas here. This byway runs for 17 miles and will take you to Kisatchi Bayou Camp and Longleaf Vista to name a few.
Lafayette
If you are looking for a road trip plan that will take you to the heart of Cajun country then make your way to Lafayette. It boasts of being the "Happiest Place in America" which is not surprising. After all, you can go on a well-rounded weekend Cajun experience here. Think great food, rich history, and Cajun music too.
While you are here, add the Atchafalaya Basin to your itinerary. It is just a short drive from Lafayette and completely worth it. After all, it is the largest basin-river swamp in the country. Take advantage of the Cajun country swamp tours to immerse yourself in local culture.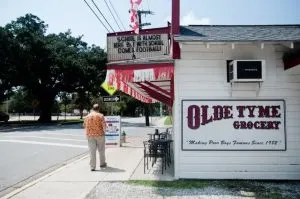 If you are looking for more road trips here, Lake Martin is a good option too. Nature Conservancy is one that oversees this preserve. There is a visitors center as well as a boardwalk here.
Tunica Trace Byway
This road was important to the Indians, settlers, and explorers back in the day. It winds its way through Tunica Hills with the road leading to the State Penitentiary of Angola. You might find it odd that this byway will take you to this famous penitentiary.
However, this small town has a rich history that you will find interesting. Aside from that, there are other highlights on this tour which are Angola, St. Francisville, and Cat Island National Wildlife Refuge.
Natchitoches
Natchitoches is a popular place in Louisiana that you should add to your itinerary. After all, it is the oldest settlement that you will find here. In fact, if you are looking for a great day trip, this fits the bill. This town boasts of the National Historic District.
Here you will find the Kaffee-Frederick General Mercantile which opened in 1863. Aside from that, you should also make your way to the Louisiana Sports Hall of Fame. In addition, this is where the movie, Steel Magnolias, was shot. In fact, you can stay in the same house that the stars stayed in. How cool is that?
Boom or Bust Byway
Meanwhile, if you prefer a self-driving tour, then make your way to Boom or Bust Byway. There are bike paths, antique shops, fishing holes, and local restaurants here that you should watch out for. W
hat makes this an interesting road trip is that it is here where you will find the effects of the rise and fall of the industry in Louisiana. This road pays homage to all that was won and lost in this town. Aside from that, there are several highlights to this route. Among these are Webster Parish, Lake Claiborne, and Bossier City.
Lake Charles
Lake Charles is a fun place to spend your weekend in. It lies in Southern Louisiana and boasts of the deep south culture. In fact, it combines upscale accommodations with a unique dining experience that give the best value for your money.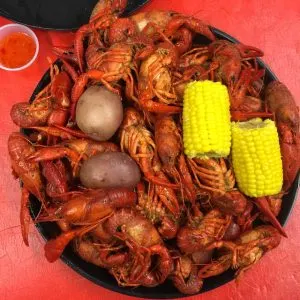 Make your way to the Charpentier Historic District where you'll find an impressive collection of Victorian architecture. Also, if you prefer to go on outdoor recreation, you should try the Creole Nature Trail. While you are here, do check out the Mardi Gras Museum of Imperial Calcasieu. This is where you will find the largest Mardi Gras display in the world.
Louisiana Great River Road
The Great River Road winds along the Mississippi River ad runs hundreds of miles. Aside from that, this road has centuries of history behind it.
From antebellum plantations to music festivals, this road will take you on an adventure. In fact, if you go down this route, there are highlights that you don't want to miss. Among these are Natchez Trace Parkway, Baton Rouge, and New Orleans.
Avery Island
There are two reasons why you should visit Avery Island. First, it is home to different species of birds. Second, it is here where Tabasco came to be. Aside from that, the scenery alone is a good reason enough to spend your weekend here.
You can head to Jungle Gardens botanical park where you'll find plenty of birds and wildlife. Afterward, make your way to the Tabasco Factory which is still under the hands of the family. In addition, this island is on the National Register of Historic Places. Plus, it is just three miles away from Vermillion Bay near the Gulf of Mexico.
Grand Isle
This is a seven-mile paradise that you don't want to miss in Louisiana. In fact, this is an easy drive that will take you close to the Gulf Waters. It is a wonderful place to visit since you can divide your time between birdwatching and sunbathing.
Also, make sure that you add the Grand Isle State Park to your itinerary here. You can go kayaking to see roseate spoonbills up close or stick to the pier where the best fishing spots are. This should be on your next stop because its nature trail is quite impressive.
Mississippi Gulf Coast
Although there is not much road-tripping happening here, it is still worth visiting. It is a sixty-minute drive from Louisiana to Alabama. And because it is just a short drive, some tourists skip it.
However, you might be surprised to find that there is plenty to see and do here. In fact, there are casinos, boating, championship golf, and sport fishing to name a few. If you don't have much time on your hands, you can drive along the coastal road for some scenic views. Also, you can grab a bite to eat in one of the restaurants along the way.
New Iberia
The downtown area of New Iberia has been immortalized by James Lee Burke. As you head to the heart of the city, you will find the Bayou Teche. It is one of the highlights of one of the best historic towns in Louisiana.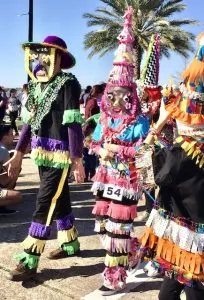 After all, it is here where you will find the Shadows-on-the-Teche historic house. One of the favorite things that you can do here is to sample the local cuisine. For sure, there is fresh seafood served in these local restaurants that you don't want to miss out on.
Northshore
Abita Springs, Covington, and Madisonville are just north of Lake Pontchartrain outside of New Orleans. It is here where you will find plenty of places to enjoy the outdoors. In fact, you can start with the Honey Island Swamp Tour where you will see alligators up close.
You can ditch your car and go biking on the St. Tammany Trace if you like. Aside from that, you can also go on a tubing trip down to the Bogue Chitto River. Just make sure that you pack your swimsuit with you.
Shreveport
Let the good times roll at Shreveport. In fact, if you are looking for dance halls and concert venues, you'll find them here. You can start at the Shreveport Municipal Auditorium where you can go backstage to learn a bit of history.
Tour guides will teach you the history of the auditorium and the artists who performed here. Aside from that, make your way to the garden district if you are looking forward to a stroll with your partner. There are more than 20,000 roses here complete with fountains and benches.
Kisatchie National Forest
What better way to appreciate the natural beauty of Louisiana than visiting the national forest? Many are saying that Kisatchie is a small version of the Grand Canyon National Park. What you'll love about this park is that are plenty of places for you to explore.
In fact, there are dozens of trails here to choose from. You will notice that there are those that run for half a mile while others are longer. Even going on a scenic drive here is not a bad idea. You can head to the visitor center to get additional information about this park.
St. Francisville
Going on a road trip here will give you plenty of time to explore the historic homes here. This small town boasts old buildings that give a glimpse of the town's past. In fact, you should head downtown since it is here where you'll find more historic buildings.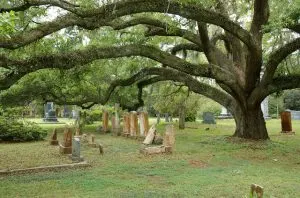 You should get a guide from the West Feliciana Historical Society Museum. In addition, there are several plantations in the area that you can visit on a tour. Afterward, head to the Cat Island National Wildlife Refuge for a hike.
Central Louisiana
If you are looking for the best road to travel in this state, then this is where you should start. What makes this a unique place is that it combines history with outdoor exploration. For starters, you can try the Solomon Northrup Trail. This is the same trail that Northrup followed during his 12 years as a slave.
If that rings a bell, it's because it was turned into a movie. In fact, this trail will bring you to the plantations that have a rich and colorful past. If you are planning to spend a day or two here, book a room at the Hotel Bentley. This is a luxury hotel that has been preserved in order to maintain its cultural heritage.
Slidell
Aside from historic districts, Louisiana is also known for its swamps. In fact, you cannot say that you have been to this state without exploring the swamps. If you are going to spend some time here, then go for a boat ride.
Your guide will bring you to Honey Island for you to explore. By booking a boat tour, you will not worry about missing the highlights of the swamp trail here. You can plan a day trip here if you are in New Orleans since it is just 20 minutes away.
Bonus Places to Consider
The first thing that you'll look for in Louisiana is its rich culture. But did you know that its urban landscape is quite unique too? In fact, Baton Rouge is the perfect urban getaway. Your first stop should be at the Louisiana State Capitol.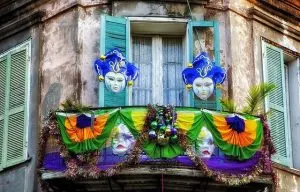 Afterward, make your way to the old state capitol which is a historic building in the capital. There is a city park here too where you can bring your kids to. This is also where the civil rights movement happened too. You can also check out St. Louis which is a good starting point for your road trip to Louisiana.
Wrapping Up 20 Things to See on a Louisiana Roadtrip
Hurricane Katrina certainly affected Louisiana when it hit. In fact, it was one of the hardest-hit states in the United States. What makes it a special place for many is that it was able to re-establish itself afterward. In fact, it has once again opened its doors for tourists and locals alike.
The open road leading to Louisiana is quite impressive, to say the least. Just imagine going through towns, swamps, and plantations. Each region has its own historic past that you don't want to miss.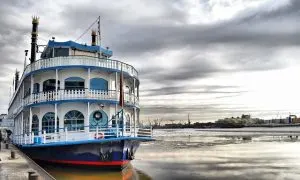 Of course, food in Louisiana is something that you should try. Aside from the fact that they are using fresh seafood, it's because they also give their meals that extra kick. In fact, you should try their crawfish boil especially if you are a first-timer.
Going on a road trip to Louisiana is a great idea. After all, there are tons of places that you can see here. It doesn't matter if your trip will be a short or a long one. You will not be disappointed with the choices here.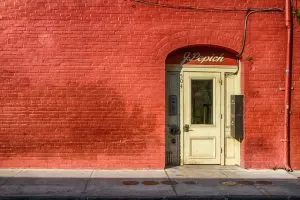 From a science museum to antique shops, you know that you will have to do plenty of walking here. Of course, you don't want to forget to buy a souvenir for your loved ones back home. That said, you can head to the nearest gift shop and see what they have up for grabs.
The next time that you are planning on a road trip around the US, do add Louisiana to your choices. For sure, you will not be disappointed here.