Croatia is a bit new in terms of a worldwide tourist destination. This is a bit surprising given that it has plenty of attractions that tourists are sure to enjoy. In fact, it boasts of a rich cultural history as well as an impressive coastal landscape that guests will want to explore.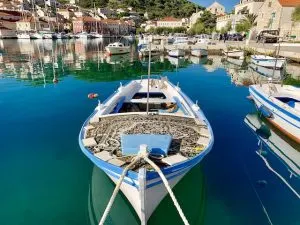 ---
What's in this post:
hide
Trips to Croatia and Greece
---
---
Croatia lies on the east side of the Adriatic Sea and was once part of the original Yugoslavia. Today, 20% of its economy relies heavily on tourism. It is not surprising that the bulk of the tourists visiting Croatia heads to the Adriatic coast where the beaches are.

Best Places to Visit in Croatia
There are several ways for guests to enjoy the magic of Croatia. For starters, you can explore the cobbled streets on foot or visit a UNESCO World Heritage site. Of course, the turquoise water of the Adriatic Sea is another way to appreciate the beauty of this country.
You can even go sailing if you like. It is understandable that you might feel overwhelmed with your options. If you are wondering which places you should head out to, you can start with the ones below.
Zagreb
Zagreb is the capital city of Croatia and a good starting point for tourists. What makes this an interesting place to visit is that it is one of the medieval cities that you will find in the country. In fact, you will feel like you are walking in Prague or Italy because of its cobblestone streets.
This is one of the more enjoyable attractions in the city too. After all, locals and guests love to immerse themselves in the rich cultural heritage that this city has.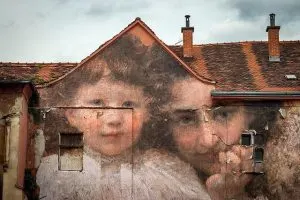 There are two options for you to explore in Zagreb. First is the Upper Town, or Gornji Grad, which is known for its historical structures that date back at least 1,000 years. Expect to find Baroque churches, cobblestone streets, as well as medieval buildings to name a few. The second is the Lower Town. This is where you will find most of the bars, restaurants, and boutiques to do your shopping.
Among the main attractions in Zagreb are the Strossmayer's Walkway and the Museum of Broken Relationships. Strossmayer's is in the Upper Town and where most artists are selling their wares. On the other hand, the Museum of Broken Relationships gives a glimpse of artifacts of broken romances that will touch your heart.
Plitvice Lakes National Park
Croatia has plenty of national parks worth exploring. However, if you are looking for the best one, then it would be Plitvice Lakes National Park. After all, it is one of the World Heritage Sites that you will see in Croatia. It will take you two hours to reach this park from Zagreb and it will be worth it.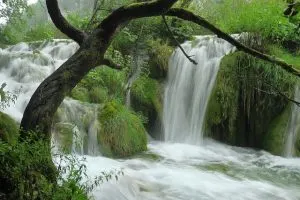 In fact, there are several wooden plank trails that you can explore. Aside from that, there are several waterfalls that you can admire on your walks. This is why you should bring your camera with you because there are plenty of gorgeous views to enjoy here.
The best way to fully appreciate Plitvice National Park is to join a tour. This way, you will be taken to the park's hotspots on your day trip.
Dubrovnik
Meanwhile, Dubrovnik is one of the most popular tourist hotspots in Croatia. It boasts of its ancient city walls which you will find south of the country. Also called the "Pearl of the Adriatic", Dubrovnik is one of the centers where Croatia's language was developed. It is not surprising that this old town is home to several well-known poets, playwrights, and mathematicians.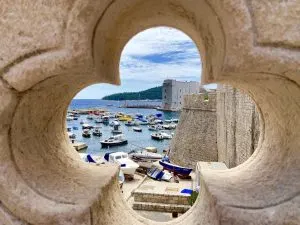 In fact, the old city of Dubrovnik has been favored by celebrities and important people. With its impressive architecture as well as sculptural detail, this is a great place to explore. Take a walk around the museums, churches, and monasteries in the city to get a glimpse of its history.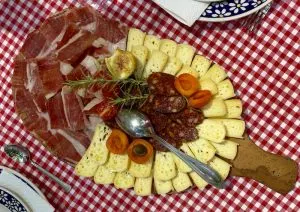 Split
Split is not only the second-largest city in the country, but it is the largest on the Adriatic Coast. It is home to the Diocletian Palace which is its main attraction. The Roman Emperor Diocletian ordered it to be built during the 4th century. It served as his retirement home back then. Today, this impressive structure is one of the remaining structures dating back to the Roman era.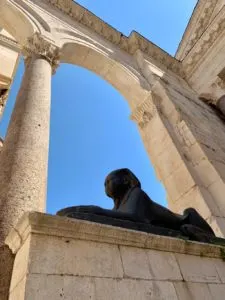 In fact, think of the palace as a city within a city. After all, there are several bars, restaurants, and shops here. They can rival those that are around the area. Within its walls are ancient artifacts that date back to 3,000 years ago. Aside from that, there are also beaches near the city which you can head out to. You will find most of them on the southeast side of Split's harbor.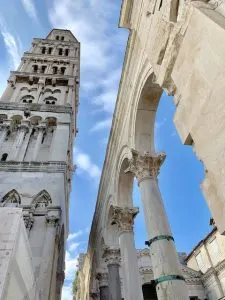 Meanwhile, the Blue Lagoon is just near the city making it a good place to head out on a day trip. The waters here are immaculate, plus there are several sea creatures that you can spot at the bottom too. Think sea urchins and different fish species.
Krka National Park
Krka National Park is in close competition with Plitvice with good reason. It is close to Split's port on the Dalmatian Coast which makes this park a good place to head out from the city. In fact, its natural beauty is one of the best that you will find in Croatia. After all, the mighty Krka River flows right through it which adds to its overall beauty.
The waterfalls here are among the most beautiful in the country. In fact, one of them appeared in the hit TV series, Game of Thrones! You should head to Skradinski Buk which is the most majestic fall in the park. In fact, it beats even those that you will find in Plitvice in terms of size and volume.
If you are wondering what the fuss is all about the waterfalls in Krka. Google them. From the images alone, you will understand why many tourists travel here, especially during the summer months. Apart from the waterfalls, the medieval fortresses and villages here are worth exploring too. You will need to spend a few hours here to see its stunning beauty.
Zadar
The medieval town of Zadar is an ideal alternative to Dubrovnik. After all, this is one of the oldest inhabited spots in the country. Although it is smaller than Dubrovnik, it has plenty of attractions to offer its guests.
For starters, it has a historic old town complete with Roman ruins. Aside from that, there are medieval churches, museums, and art galleries too. What's interesting about this place is that it is not crowded. You can look for the best Croatia tour that will take you here as it is a must-see for many.
Aside from that, there are two main attractions that you should visit in Zadar. The first one is the Sea Organ. It is a series of steps with organ pipes positioned at the bottom. The music generated is because of the waves.
The second one is Greeting to the Sun. What makes this one of the popular destinations in Zadar is that it comes with 300 multi-layered glass plates. It illuminates the entire seafront. Combine this with the Sea Organ and you will be spending a lot of time here for sure.
Hvar Town
The island of Hvar is the perfect destination for travelers interested in Croatia's party scene. In fact, this is one of the best European destinations for cruises, yachts, and the like. After all, the town comes alive at night with all the bars and party places. The good news is that there is ample space for all travelers. There are high-end bars and restaurants as well as beach bars that accommodate all kinds of budgets.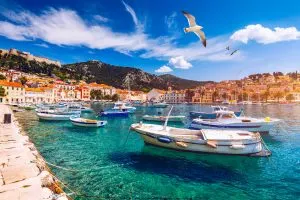 Aside from being a party place during the peak season, Hvar is also known for its gorgeous lavender fields. In fact, the locals call it the "Island of Lavender". In addition, the town itself is home to 13th-century walls.
From within, you will find several Gothic palaces as well as pedestrian streets. This means that Hvar is more than just a party place. After all, it has other interesting sights to see that are worth exploring during your free time.
Mljet
Another example of a Croatian island that you should visit is Mljet. This idyllic island was said to be where Odysseus was marooned for seven years. It is not surprising why it took him that long to leave the island. Just imagine dense pine forests welcoming you from afar. This is because the entire western section of the island is a national park.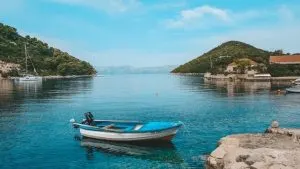 Inside the national park are two cobalt-colored lakes with the little port of Pomena. Additionally, there is a monastery on the island that you should visit too. Aside from that, the eastern section of Mljet is also worth exploring.
After all, there are stunning beaches here as well as eateries to fill your belly up with. It is not surprising why they call Mljet the most beautiful Croatian island. You have to see it to believe it.
Istrian Peninsula
One of the great places that you can visit in Croatia is the Istrian Peninsula. Although three countries share the peninsula, the bulk of it lies in Croatia. The perfect way to explore the peninsula is to go on a road trip along its coast.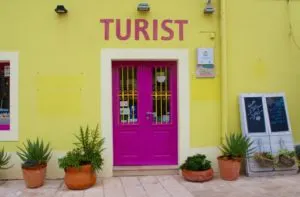 Among the coastal towns that you will visit along the way are Porec, Lim Fjord, and Novigrad. Porec is where you will find the Euphrasian Basilica which is its main attraction.
Vis Island
The small island of Vis is a must-see for tourists. In fact, there are two attractive towns here that add to its charm. Aside from that, there are little coves hidden in the south and east portions of the island. This is one of the most picturesque islands in the country and one of the most remote too. Book a boat ride to this island and see what other natural beauty awaits you.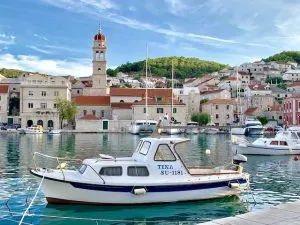 Aside from that, another tourist hotspot nearby is Bisevo Island. Its main attraction is the Blue Cave or the Blue Grotto. Although there are several caves on this island, it is the Blue Cave that draws the crowd. This is not surprising since it can be explored on a small boat. Fortunately, there are tours that will take you to this hotspot.
However, expect to see a long line of tourists who want to get inside the cave, especially during the high season. If you are here during the peak season, the best time to visit is early in the day. This way, the crowd hasn't formed yet and you will be able to explore the cave further.
Istria
If you are craving to sample Croatia's local cuisine, there is no better place to head out to than Istria. In fact, this is the country's foodie destination. From gorging on fresh seafood, going wine tasting, or indulging in black risotto, this is the place to be.
Aside from that, this is also the best place to learn how they make olive oil. Once you taste it, you will know that it is in a league of its own. The best part is that you can explore the town at your own pace or hire a local guide if you want to hit the best spots here.
Which Croatia Vacation Packages to Get?
Exploring the beautiful towns of Croatia is a great way to start your cultural exploration of the country. That is why, if you are looking for a great experience on your upcoming trip to the islands of Croatia, you should consult a Croatia travel agency. Getting input from travel experts can give you an idea of which tour to book here.
Just to give you an idea of what tours are available in the country, take a look at the options below.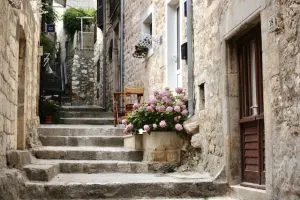 Croatia Highlights: Zagreb, Dubrovnik, and Split
This 10-day trip will take you to Croatia's historic cities for you to immerse in Croatian culture. You will stay in the capital city of Zagreb which will be your starting point for the tour. It lies at the crossroads of the Balkan and Central Europe which is why you will see a mixture of influences.
Afterward, you will be taken to the Dalmatian Coast and on to Split. You will be staying here for three nights which will give you ample time to see the sights. Your last stop will be Dubrovnik where you can swim on its popular beaches. A walking tour here is a must to see the ancient walls up close. After all, the fabled city walls are where they shot scenes from Game of Thrones.
One of the best deals that you will find in Croatia is Active Croatia. This is ideal for a small group of active tourists. One reason behind this is that this tour will take you outdoors. An expert tour director will take you to marvel at the beauty of the country starting with Split.
You might want to stay here another day or two. After all, there are plenty of interesting sights here that can be explored on foot.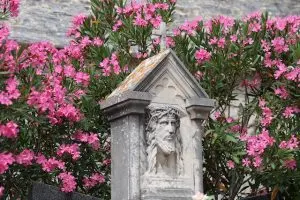 Afterward, your amazing trip leaders will take you hiking, boating, kayaking, and other outdoor activities. Expect to have full days on this 8-day tour. This is a great option if you don't have much time to stay in the country.
One of the best things about Croatia is its coastline. And what better way to see its beauty up close than by going on a cruise? Aside from having comfortable transportation, you will see the coastline from a different perspective.
Of course, it is possible for you to disembark in any of the coastal regions depending on the tour that you booked.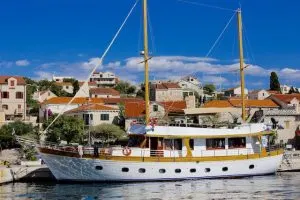 Your first stop will be Dubrovnik which is known for its unique history. Your tour guide will take you to Korcula which is the birthplace of the legendary Marco Polo. The next stop is Split where you will have a great time exploring its historic old town.
Your final stop will be the island of Rab. This is also known as the "Island of Love". If you have a limited time on your vacation, go on a cruise instead.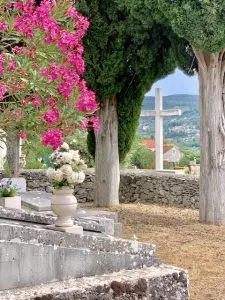 When is the Best Time to Visit Croatia?
Although there is no single best time to visit Croatia, it all depends on what you want on your travel. For example, the summer months here are best for parties because there is plenty of sunshine. This means that there will be additional fees on tours because it is peak season.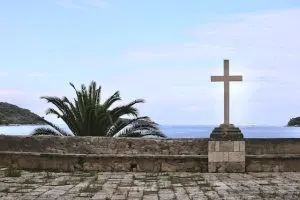 The same goes true if you look for a beach resort since the bulk of the crowd is here. On the other hand, if you are looking for the lowest price, then travel here during the shoulder months. Although the winter months here are a bit slow, Croatia is still appealing.
However, many locals and tourists alike recommend that you travel during June. Aside from the cooler temperatures, expect that there are not a lot of people yet. You can search for a great tour that will take you around this small country. Just make sure that you have travel insurance as you go around as added protection.

And Now Greece!
Now, who doesn't love Greece? I know I do. I can distinctly remember going to Athens, Santorini, and Mykonos. What a wonderful country it is. With gorgeous beach fronts and lovely venues, Greece is a fantastic place to be.
#1. Athens
Athens is by far Greece's most visited tourist spot. People love to come to visit this city that has 5th-century BC landmarks. Especially the Acropolis. The Parthenon sits on top of the Acropolis and is one of the most famous tourist attractions in Greece.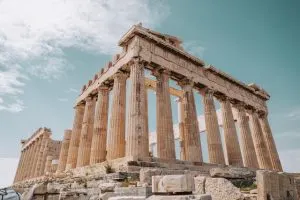 It is considered the symbol of Athen, while the Acropolis is the hilltop citadel. You may also admire Propylaea, the temple of Athena Nike, Erechtheion, and the Odeon of Herodes Atticus.
#2. Santorini
Santorini is a part of the Cyclades group of islands. It is famous for its white houses that have famous blue domes and stunning sunsets. In fact, you can sit at just about any restaurant and stare out at the gorgeous sunset. With drinks in hand, you can cheer the sun.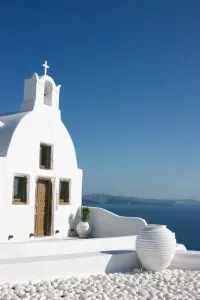 Then there is Fira, which is Santorini's Capital. With those white stone streets, it is simply gorgeous. It has many visitors in the summertime who shop pretty much everywhere and eat lots of food! And it has some of the most gorgeous hotels. Plus you can go down by the cliffs and caves where you can find a cave church.
#3. Mykonos
Mykonos is famous for its beaches and nightlife. Believe me when I tell you it is filled with loads and loads of the LGBTQ community. It is diverse and intense as you can see in the many bars and nightclubs. At one time it was widely acclaimed as one of the tourist attractions in Greece. Mykonos Town (Chora) is a gorgeous Cycladic town with a maze of tiny streets and whitewashed steps lanes.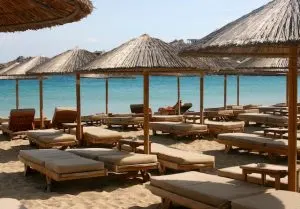 Mykonos town is a stunning white town with small streets whitewashed in various shades of blue and white. I find the place absolutely love and you will too!
Wrap Up Croatia and Greece Vacations
Croatia and Greece have much to offer their guests right from the start.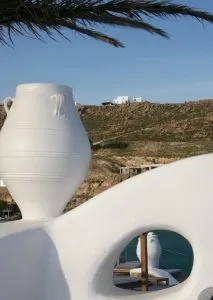 From its history starting from the 5th-7th century to its rich heritage, history buffs will love to learn more about these countries. Aside from that, friendly people make you feel welcome too no matter where you go.
It doesn't matter if you chose a full-day tour or a 10-day tour, expect great service all the time. The tour manager will ensure that you will get the best value for the total price of your trip for sure.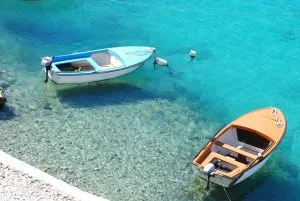 Book a flight from New York or from any other country today and see what awaits you. With the airlines' privacy policy, there is no need to worry about your personal details being used without your knowledge.