Are you looking to liven up your dinner table? What better way to do this than by preparing Indian cuisine? Indian recipes involve creamy sauces, bright colors, and ample use of spices. You might think that they are hard to do on your own but they are not. In fact, there are plenty of easy Indian dinner recipes that you can try yourself.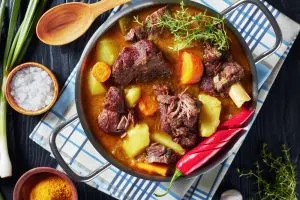 ---
Indian Dinner Recipes 2
---
---

Best Indian Dishes That You Can Try At Home
The recipes for the Indian meals that you will find here came from Northern India and Southern India. For example, kadhi and rajma chawal are two rice meals that hail from North India. On the other hand, chapati is a popular food in South India. Let's take a look.
Chicken Biryani
This is one of the most popular Indian dishes that you can prepare at home. If you want a healthy version of this, try the Veg Biryani. It requires basmati rice combined with tender juicy chicken cubes.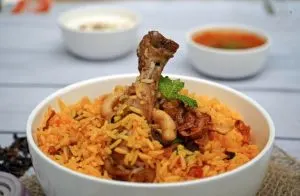 Also, they smother it in a rich, buttery, and spicy sauce that you will fall in love with. Of course, the herbs and spices add to its overall flavor. The best part is that it will only take you half an hour to put this together. You will never go wrong with this easy-to-make recipe from India.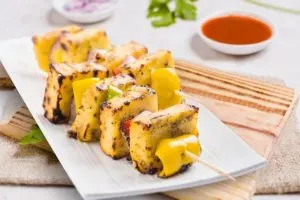 Palak Paneer
This delicious recipe includes spinach and cottage cheese immersed in a thick and spicy sauce. In fact, the combination of chilies and cream gives the sauce a creamy and spicy flavor to it. You can serve it as a snack with naan bread or over dinner with rice.
What's interesting about this dish is that the spiciness gets muted when mixed with rice or bread. This is why it is a great choice if you want something extra healthy for the family over dinner. You can get this done in less than an hour too.
For sure, your kids will be asking for more. Also, there is another variation to this which is the Saag Paneer. This one was made by those living outside the country and who are using different types of greens.
Butter Chicken
Also referred to as Murgh Makhani, this is a great recipe to use for your main dish. The curry sauce adds the oomph factor to your rice. After all, it calls for coconut milk, chicken breasts or thighs, and tomatoes to name a few.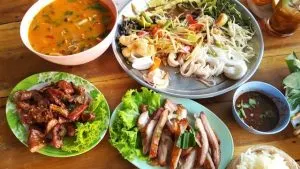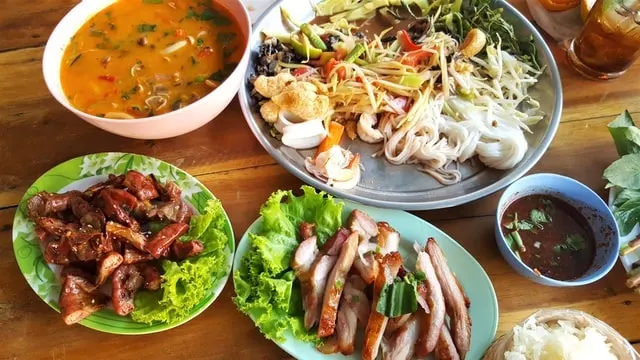 Of course, its creamy sauce will not be complete with the spices like Garam Masala, turmeric, and coriander. If you think that you will not be able to do this dish, think again. In fact, this recipe will only take you half an hour to make which is a plus.
Paneer Butter Masala
Indian dinners are made extra delicious with Paneer Butter Masala. This creamy Indian dish contains paneer or Indian cheese. As well as butter, herbs, and aromatic spices. You can even make the butter masala or makhani ahead of time.
After all, the recipe will show you how you can make your own butter paneer at home. This way, you will have ready stock for this delicious dish. The best way to enjoy this is with hot steaming rice or butter naan. Either way, you will not hesitate to dig in once you taste this scrumptious meal.
Chana Masala
This North Indian-style curry will tickle your taste buds. In fact, it calls for white chickpeas, freshly powdered spices, herbs, onions, and tomatoes. It requires soaking chickpeas overnight as well as spices like red chili powder, turmeric powder, and dry mango powder or amchur.
Aside from that, chana masala is a staple in many regions. This is why there are different variations to it. Meanwhile, this dish will give you a unique and delicious flavor in terms of curry sauce.
Bisi Bele Bath
One of the traditional Indian dinner recipes that you can make is the Bisi Bele Bath. In fact, this is one of their rice recipes that you should try yourself. Roughly translated to "Hot Lentil Rice Dish", Bisi Bele Bath is a staple in many households.
And because of this, except that the ingredients vary. So far, the basic ingredients are short rice, bell pepper, toor dal, and bisi bele bath. The preparation and cooking time will take you around 50 to 60 minutes. However, once you taste it, the hard work in the kitchen will pay off.
Masala Dosa
There are different variations of dosa in South India. Among these are Set Dosa and Rav Dosa. What's great about this recipe is that it is similar to an Indian food restaurant. Aside from that, it is a healthy dish that you should combine with potato masala.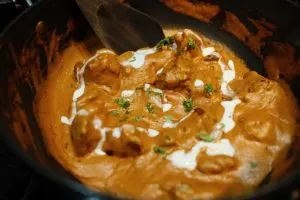 Among the ingredients required for this dish are chana dal, urad dal, and curry leaves. Also, this dish is perfect for any time of day. Not only is it healthy, but it is also quite delicious too. The dosa in this recipe is crisp which adds that extra crunch.
Lamb Vindaloo
One thing that you will notice about Indian dishes is that they use lamb a lot. This recipe, however, is Portuguese in origins. Nevertheless, it is a favorite in the country and one that you should add to your list of recipes to try. In this version, however, the Indians added potatoes, or aloo as they call it, chilies and curry too.
These add-ons help make this dish richer and more flavorful. Originally, the Portuguese made use of pork, but since it is not allowed in India, they substituted lamb for it. Pair it with piping hot rice and you are good to go. The best part is that you can substitute the meat here with your preferred choice.
Veg Pulao
Rice dishes like Veg Pulao are perfect for those who want to make dinner quickly. In fact, this is a one-pot rice pilaf that can be made in an instant pot or rice cooker. You can make this with green peas, mushroom, or potato only if you like.
Also, you can play with mixed vegetables for this recipe too. The best part is that you can cook it in an instant pot or over the stove. It will only take you 30 minutes to complete this dish which is why it is perfect for a dinner party.
Tandoori Chicken
Dinner parties will never be the same when you serve this dish as your main course. It is an easy recipe that calls for roasted chicken marinated in cayenne pepper, garam masala, and yogurt. If you are not familiar with Garam Masala, it is basically a mixture of spices.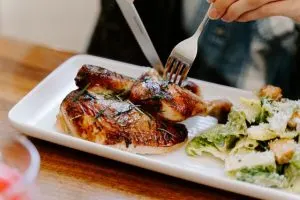 Among these are cinnamon, coriander, cardamom, pepper, and cumin. Thanks to its amazing blend of spices, this chicken recipe has become a favorite across the globe. It is often cooked in a tandoor oven but a regular oven will do. If you are itching to make this delicious meal, get the recipe here.
Dal Makhani
Meanwhile, this Dal Makhani recipe will transport you to your favorite Indian restaurant. This lentil recipe calls for rajma and urad dal. You can use a pressure cooker for the lentils in this recipe to speed up the process.
However, you can still prepare it the traditional way if you want to make it as the locals do. Other ingredients that you will need for this dish are red chili powder, tej patta, and Kasuri methi.
Aloo Paratha
This may be a simple dish, but it packs a punch. It is not surprising why it is a favorite dinner food in India. Aside from that, this recipe calls for whole wheat flour, spices, mashed potatoes, and herbs.
Fill the paratha with the mashed potato mixture, roll it, and fry it. It's simple as that! If you want to try your hand at making this delicious dinner food, try to find it.
Aloo Gobi
If you are looking for side dishes, you can try making Aloo Gobi. What makes this an interesting dish is that it makes use of potatoes and cauliflower only. Aside from that, you can prepare it as a semi-dry dish or sabzi as they call it.
On the other hand, you can also make one with gravy. Either way, this is one recipe you will enjoy making as it is delicious and perfect for any occasion. In fact, you can serve it with puffed Rotis or steaming rice. If you are looking for a healthy dish to serve your family or your guests, this is one of them. I
Malai Kofta
Fortunately, there are Indian vegetarian recipes available for those who prefer something healthy. In fact, this vegetarian dish contains bite-sized balls made from paneer or Indian cottage cheese and potatoes.
Aside from that, it comes with a rich, creamy, and spicy curry sauce for that extra kick. Of course, this vegetarian dish is far from being bland. In fact, if you translate the name, it means buttery spiced balls that you are sure to love. This is the perfect dish to surprise the family. Even kids love the buttery spicy balls. For sure, it will fill your belly in no time.
Matar Paneer
If you can't get enough Indian paneer dishes, this one will surely fit the bill. Aside from being one of the popular dishes in India, it is also a versatile dish. After all, it has several variations to it that you will not have a hard time tweaking for your taste buds.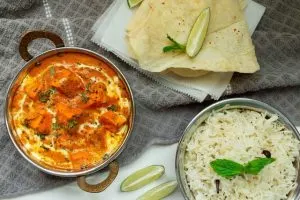 This North Indian curry dish is ideal even on special occasions so you can add this to your menu book. Among the ingredients, you will need are black pepper, ginger, garlic, cardamom, and coriander seeds. Check out the full recipe for Matar Paneer right here.
Dum Aloo
Dum Aloo is another recipe that uses simple ingredients. You can make one with potatoes which you simmer in spicy onion tomato and yogurt gravy. On the other hand, you can also make one minus the onion and garlic.
In fact, this option is easier to make since it calls for fewer ingredients. However, this does not mean that it will miss out on flavor. In fact, it tastes equally delicious and is perfect for any mealtime. You can pair it with plain rice, ghee rice, roti, or naan even.
Dal Tadka
One thing that you will notice with Indian cooking is that they often make side dishes. Moong Dal Tadka is just one of those side dishes that you'll enjoy. In fact, this is another version of lentil soup that is simple to make. It combines split chickpeas and split pigeon peas cooked until they are super tender, rich, and creamy.
Aside from that, this dish makes use of ginger, tomatoes, and turmeric for seasoning. Afterward, they cook it in ghee to release more flavors! There is no doubt that this lentil dish is perfect for any day.
Dal Fry
Since we are talking about lentil dishes, you should also make Dal Fry. Aside from lentils, it also makes use of herbs and spices. You will find that this is the quintessential side dish that most Indian households prepare.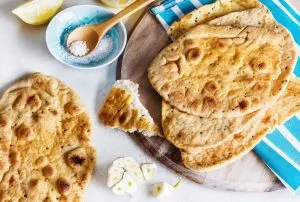 Aside from being nutritious and delicious, it is the ultimate comfort food too. The best part is that it is easy to make too. Even novice chefs will be able to make it. You can serve this over rice, roti, flatbreads, or quinoa even.
Chicken Korma
This delicious gravy contains onions, yogurt, various spices, vegetables, or meat. It originated from the Indian subcontinent and later became well-known across the globe. However, just like with other Indian dishes, this one also has several variations to it.
Some ingredients used here are coconut, almonds, poppy seeds, and cashews. This recipe, calls for pantry staples for ease of cooking.
Vegan Chickpea Curry
Meanwhile, this chickpea curry is another easy recipe to add to your arsenal. Among the ingredients that you'll need are olive oil, red chili pepper flakes, and tomato paste. Aside from that, you will need cumin, chickpeas, and lemon juice to name a few.
The best thing about this recipe is that you can customize it according to your preferences. What's more, it will only take you half an hour to cook this!
Kadai Paneer
Another flavorful dish that you should consider making is the Kadai Paneer. Its main ingredient is the fresh ground spice called Kadai masala. Aside from that, it uses paneer and bell peppers cooked in a freshly made spice powder.
This is perfect for those who prefer the Indian spicy flavors. You should serve this with butter naan, steamed basmati rice, or Jeera rice.
Lemon Rice
Meanwhile, lemon rice is a refreshing meal that you can serve your family. It requires tempering the rice with curry leaves, peanuts, lentils, and spices. This recipe requires plenty of turmeric and lemon juice to achieve its color and rich flavor.
You can serve it with plain or curd rice or even leftover rice if you like.
Paneer Makhani
Common Indian spices are present in this curry dish. This recipe cooks paneer in a buttery and creamy tomato sauce. It is not surprising why locals love this dish.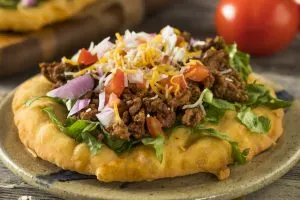 In fact, this Punjabi dish doesn't require a lot of ingredients. Aside from that, it is best paired with basmati rice. You can even cook your rice and this dish on each burner!
Lamb Seekh Kebabs
Indians prefer to use lamb for their seekh kebabs because of their religion. Surprisingly, the taste is actually good. In fact, this is the perfect treat for parties because it is in a skewer. Although some recipes require multiple ingredients, this one will only have a few. This way, you can prepare it at home easily. Check the full recipe here.
Wrapping Up 24 Indian Recipes (+ Easy Dinner Ideas)
Dairy products are part and parcel of several Indian meals. Think paneer, curd, and ghee. This is why it is not surprising that their dishes are delicious. Aside from the ones above, you can also try making their sweets. A good example here is Its recipe requires milk powder, ghee, milk, and curd.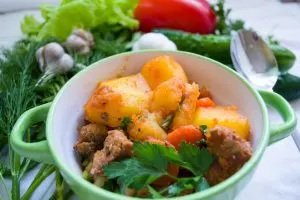 Aside from that, you should also try your hand at making Tandoori naan. Naan is an Indian bread that you can use to dip into curry. In fact, this is the perfect pairing! The bread itself can help even out the spiciness of the curry while adding its own texture to it. Although you can purchase some in stores, making one yourself is a great experience.
As you can see, there are plenty of Indian recipes that are worth trying out. If this is your first time making an Indian dish, you can start with the ones above. This way, you can practice your cooking using traditional spices.