Ecuador may be the 4th smallest South American country. However, it packs a lot of punch in terms of tourist attractions. In fact, one of its main attractions is the Galapagos Islands. Aside from that, Ecuador boasts of a rich cultural heritage. In fact, a large portion of the country was once part of the great Incan Empire.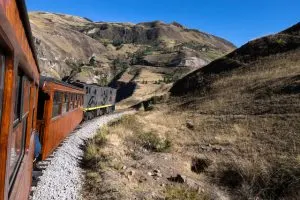 ---
Best Hikes in Ecuador:
---
---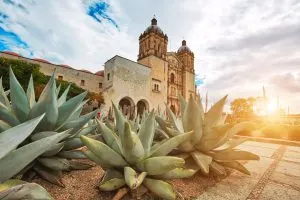 Another thing worth noting about this country is that it has two main populations and economic hubs. First is Guayaquil which is a vibrant port city. Second is Quito, Ecuador's capital, located in the Andes mountains.
With its mountainous terrain, it is not surprising why many tourists want to go hiking in Ecuador. In fact, this is one of the most popular activities in the country. It doesn't matter if this is your first time visiting or as a returning guest. Exploring the trekking routes here is a must.
Best Hiking Trails to Visit in Ecuador
One thing you'll love about Ecuador is that there are hiking trails everywhere. In fact, you might have a hard time deciding which one to explore. After all, each one is more beautiful than the last. That said, here's a roundup of the trails for the best hikes that you can head to in Ecuador. Just make sure that you pack your best hiking shoes, your water bottle, and your hiking clothes before heading here.
Rucu Pichincha
Have you ever gone hiking up a volcano? If not, then Rucu Pichincha is a good place to start. This volcano sits beside the capital of Ecuador. Which is Quito. In fact, if you are staying in the capital, then you can take a cable car up the mountain. You will be taken to the starting point of the trail. From there, it will take you at least four hours to reach the peak.
One of the reasons why this is a great place to hike is because only a handful of tourists go up here. If you prefer to climb at your own pace, this is a good start. However, the high altitude can cause some breathing problems at the start. But once you get used to the thin air, it will be easier to push on until you reach the highest point.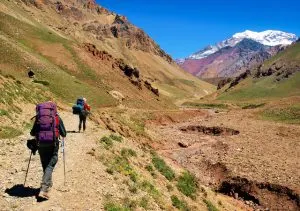 Along the way, you will find some impressive sceneries as well as wildlife. In fact, keep your eyes peeled for the Curiquingue. Which is the sacred bird of the Incas. Unless you are an experienced hiker, it is best to go up the trail in a group. Plus a local guide. Additionally, pack warm clothes and bottled water too.
Lake Cuicocha
Another option that you should consider is Lake Cuicocha. It is a beautiful crater lake that is just an hour away from the small town of Otavalo. In fact, this is the ideal location for a day hike. A tour around the lake will only take four hours or so and with plenty of sights to see. I promise you, you won't get bored at all!
In fact, if you translate the name of the lake, it means Guinea Pig Lake. The name was given because of the shape of the largest island. Which resembles guinea pigs. Aside from that, the two islands on this lake give you more options to explore. Not only that but there is plenty of flora and fauna here. I think that you'll enjoy seeing it with your own two eyes.
The crater itself has formed around 3,100 years ago. Overtime has become one of the best hiking trails in the country. In fact, you can spend half a day or a full day here if you want. On the other hand, if you are short on time, you can always go on a boat tour around the lake.
Locals recommend that you head here early in the morning. This way, you will avoid the sun and the crowd too. Bring water, snacks, and a rain jacket here. Because it can drizzle unexpectedly. From here, you can admire the scenic beauty of the Ecuadorian Andes. While you are in the town of Otovalo, make sure that you check their indigenous markets afterward.
Sangay National Park
Meanwhile, the Sangay National Park has everything you are looking for in a beautiful hike. Aside from stunning waterfalls and extinct volcanoes, there are sweeping valleys and lush greenery that you'll fall in love with. In fact, El Altar is an extinct volcano located inside the park. In addition, there are glaciers and tropical rainforests in the same area. This unique ecosystem is one of the reasons why a day hike here is not a bad idea.
Since there aren't a lot of human settlements in the area, expect that animal life is thriving here. In fact, you are sure to see pumas, guinea pigs, foxes, and bears here. Aside from that, there are a few peaks that you can climb. Not to mention a crater on top of an extinct volcano to view.
The National Park covers the Chimborazo, Morona Santiago, and Tungurahua provinces. However, skip the trail in the Tungurahua province. It's because the volcano has been active in recent years. And it is not safe for tourists. On a good note, you can view the majesty of the volcano from a safe place. A huge eruption once burst through the volcano.
Cotopaxi National Park
If you are an experienced hiker who is looking for a challenging climb, this is it. You will find the Cotopaxi Volcano here. Which is the world's highest active volcano. In fact, it towers 5,879m above sea level. Just a couple of hours away from Ecuador's capital, you can reach this park through different modes of transportation.
Climbing all the way to the top requires preparation. After all, altitude sickness is not uncommon. Especially since the high altitude can get to you. Aside from that, you will need to bring a hat and sunglasses. Mainly because the sunlight bouncing from the snow-capped peak can be blinding. On a good note, if you do visit on clear days, the amazing views from the high peaks will leave you breathless.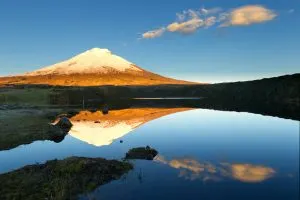 Aside from that, those who still want to enjoy the beauty of the world's tallest volcano can opt for less strenuous hikes. The park has several for you to choose from. So do your research first. There is plenty of useful information online about the park and where you can start your trek.
If you want to get a good view of the active volcano, climb up to the first shelter. Then make camp there. It will take an hour at least to reach this spot. Where you will get a good view of the volcano.
While you are here, you can also hike the Pita River Canyon. There are entrance fees, but worth the price. Especially after seeing the beauty on the trail. Also, you might spot some wild horses here roaming their natural habitat.
Quilotoa Loop
Meanwhile, for tourists who want to fully immerse themselves in local culture, this is the perfect place to start. This loop is more of a trek rather than a hike. Since it will take you three days to complete it. In fact, this multi-day trek will take you around the emerald green Quilotoa lake on the crater of the Quilotoa Volcano. On a good note, there are guesthouses as well as homestays along the way for you to rest in. Aside from that, you can get some food and have your water bottles refilled here.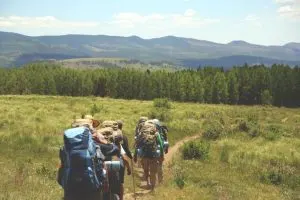 What makes this one of the best treks in Ecuador is that you are roughing it. What this means is that the dirt roads will take you through various farming communities. You can rest here for a while and observe the local culture. On a good note, even though this trek will take you three days to complete. The path itself is not that strenuous. In fact, the path is fairly level. Although there are odd climbs here and there. Overall, this 22.8-mile loop will give you plenty of scenic views to appreciate.
Experienced trekkers can visit Quilotoa, Isinlivi, and Sigchos along the way. A small village like this one will give you a good sense of the local culture. On the other hand, if you are here on a day trip, you should head to Quilotoa Shalala Overlook. This is the shortest trail that you will find in the country. In fact, this short hike will take you less than an hour to reach this spot from the Quilotoa parking area.
Ecuador Inca Trail
Most people will assume that the Incan civilization is in Peru or in Bolivia. Although both are true, Ecuador has its own Inca history. In fact, the Inca Trail is the best way for you to retrace the steps that the ancient civilization walked before. Although Ecuador doesn't have majestic ruins like Machu Picchu, there are plenty of ruins here to explore too.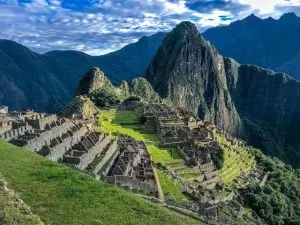 Aside from that, the Inca trail in Ecuador is no less famous compared to its counterparts in Peru. This is why you might not see a lot of people along the 40-km hike. Aside from that, there are many ways to customize your trek here. A guided tour will take you on the highlights of this trek. That way you will not miss anything.
The trek begins at the Achupallas which is a small town close to Alausi. From here, you will make your way to Ingapirca. Which is the most historic Inca site. You can even spot a beautiful lake along the way. Ingapirca is the cherry on top of the cake, so to speak. After all, the ruins here are breathtaking to look at. Take your time exploring the Inca ruins to get a glimpse of the ancient civilization that once thrived here.
More Great Hikes in Ecuador
There is no doubt that Ecuador is a beautiful country. After all, it has the Andean highlands on one side and the Pacific Ocean on the other. Aside from that, there is no shortage of beautiful places to explore here. In fact, aside from the top hikes mentioned above, you should check the rest too.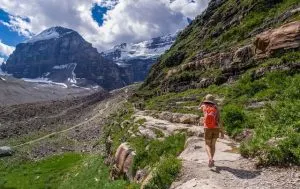 Cajas National Park
Cajas National Park lies between 3,100 and 4,000 m above sea level. It is near Cuenca Ecuador in the Azuay province. What makes this a good hike is that it has rolling hills, sweeping valleys, and gorgeous lakes too. Here's some trivia about this park: Cajas National Park has the highest concentration of lakes across the globe.
There are around 50 hiking trails around the park. But there are 8 routes that tourists often use. For starters, there is Route 2. Which will take you to some of the most stunning views. The hike takes 4 to 6 hours at least. Also, it is best that you pack a rain jacket in case rain starts to fall.
Aside from that, no trip to this park will be complete without fully appreciating Toradora Lake. This is the first view that you will see after you get down from the bus. Walk around the lake to see it up close. Then make your way to the visitor's center. They will have benches here that will give you a good view of the lake.
Condor Trek
Another three-day hike to add to your itinerary is the Condor Trek. This will take you through a rainforest and glacial lakes. Aside from that, the elevation here often changes. You can expect to hike through lowlands then work your way up to a higher elevation and down again. What you'll love about this trek is that there are different sceneries for you to appreciate. Aside from the snow-capped mountains, there is a lush rainforest to go through too.
Golondrinas Hike
If you are looking for an easy hike, why don't you try this one? This is a popular spot for locals and tourists alike. You will begin your trek on a heathland then work your way down to a cloud forest. Aside from that, this walk around the mountains of Ecuador can be tricky at times. After all, the weather changes unexpectedly. It is better to hire a travel guide to assist you on this trek.
Pululahua Crater
Aside from having the highest mountain, Ecuador also has the largest crater on the continent! Its wide crater measures 4 kilometers wide and 300 meters deep. Its fertile soil made it the perfect spot for growing crops.
Avenue of Volcanoes
As the name suggests, the Avenue of the Volcanoes has volcanoes lining the corridor that stretches all the way to the south of Ecuador. Some of these volcanoes are still active with volcanic activity being monitored constantly. It is a challenging trek. But worth it once you reach the highest peak.
Yasuni National Park
If you want to see part of the Amazon rainforest up close, this is where you should be. This remote location is perfect for hikers who want to see the rainforest and its denizens up close. In fact, you should take advantage of the tours here to make the most out of your trip.
Papallacta
Meanwhile, this small village has an altitude of 3,300 meters. Tourists visit here because of its volcanic hot springs. Aside from that, the wildlife here is impressive. You will need more than a half-day to explore this location.
Wrapping Up Hiking in Ecuador:
The best time to go trekking in Ecuador is from September to February. This is the dry season and will mean less rainfall along the way. In fact, dirt roads are more conducive to travel compared to the rainy season.
Regardless if you want to get to the closest point to the active volcano in Sangay National Park. Or want to head to the base camp at the Cotopaxi. You will be spoiled for choices here.