Portland is an amazing destination for a road trip thanks to its location in the Pacific Northwest. After all, there are plenty of tourist hotspots here from the coast, to the mountains, the forests, and even all the way to the nearest city of Seattle. Yes, these destinations are amazing on their own, but what you see along the way is even better! This is true if you will be taking iconic roads such as the Historic Columbia River Highway.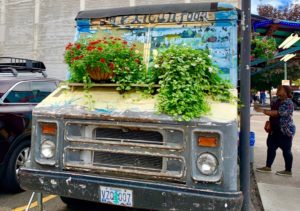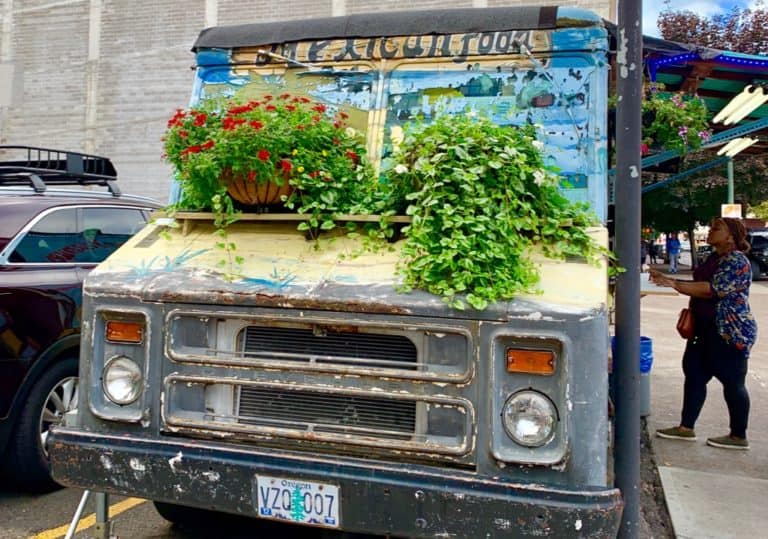 ---
---
Best Road Trips from Portland Oregon
---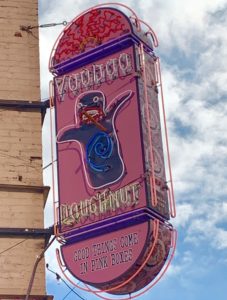 Regardless of whether you will be heading out here for a quick getaway. If you want to spend a few days exploring, Portland will not disappoint. After all, it serves as a gateway to different tourist spots too. What's interesting about Portland is that it can be explored in just one day. But of course, why not make it a weekend trip instead?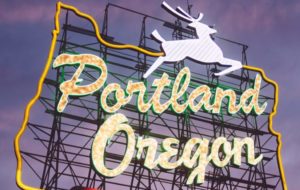 Best Places from Portland Oregon on a Weekend Trip
It's a real challenge to choose where to go from Portland. Should you go to a nearby city or go hiking up a snow-covered mountain? How about checking the coast? It is understandable that you will be hard-pressed to choose which one to go to on your weekend trip. That said, you can start with these places. For the best day trips or weekend trips, if you prefer.
Columbia River Gorge
This is just less than one hour drive away from Portland making it an easy trip for many. In fact, this is the perfect spot if you are looking for a short day trip just to clear your mind. Aside from that, there are several hotspots here that you can visit.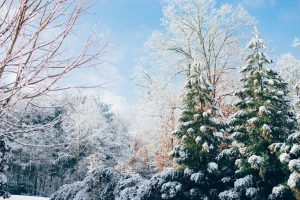 First, there is the Multnomah Falls which is the most impressive and famous waterfall in PNW. However, you need to get an early start in the day since it can get pretty busy and the parking lot can fill up quickly. Once you're here, it will be a short hike to the falls!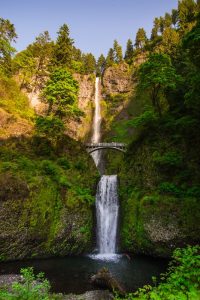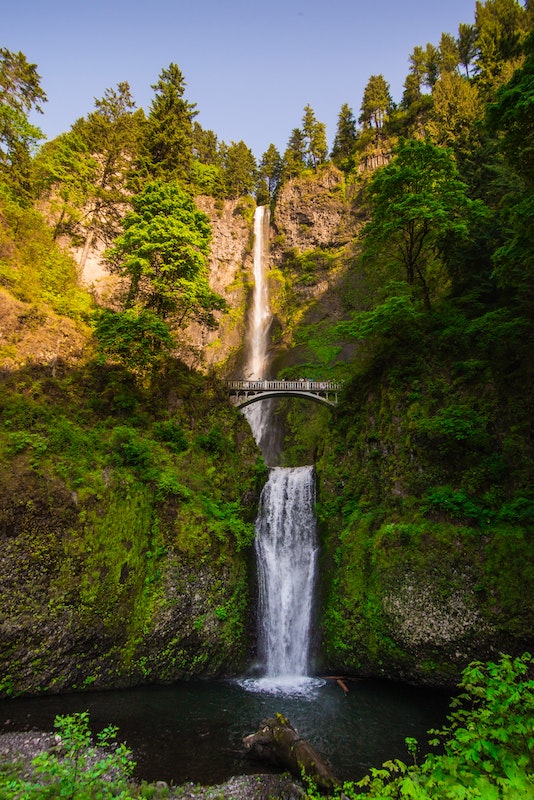 Second, you can visit the scenic Rowena Crest. This roadside pullout is the perfect spot to get an amazing view of the Columbia River Gorge. Just imagine seeing the majestic river, stunning lakes, as well as plenty of cliffs.
Third, you can make your way up to the Beacon Rock. In fact, this is one of the highest monolithic structures that you will find. However, this is not going to be an easy hike but worth the challenge once you reach the top.
Lastly, make your way to the Hood River which is an idyllic town that lies on the foot of Mount Hood. This is ideal for outdoor lovers since there are plenty of mountain activities to do here.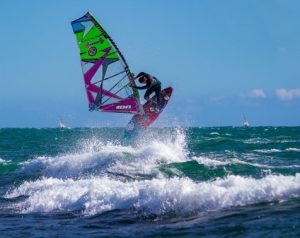 In addition, windsurfing is a popular activity here as well. All of these are accessible through the Columbia River Highway. Which is a national historic landmark in Oregon. Take note that the Columbia River delineates the northern portion of Oregon while the Snake River is to the south.
Mount Hood
Another popular spot that you can head out to is Mt. Hood. The best way to reach this is through the Government Camp side. A lot of people visit here like to see the snow-capped peak of the mountain. Aside from that, there are several hiking trails that you can choose from.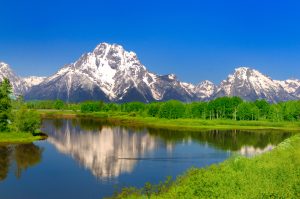 Also, there are waterfalls and lakes that you can visit as well. If you time your trip here, you will see people skiing from the Timberline Lodge! In fact, you can start with the Tom, Dick, and Harry Mountain which is a 9-mile hike. This is a scenic route that will take you up the mountains. Here you will have a panoramic view of Mt. Hood.
On the other hand, if you are here for just a short time, then do the four-mile hike to Mirror Lake instead. Meanwhile,s another tourist hotspot that you should visit while you are here. One reason behind this is the glowing effect that comes from the numerous waterfalls cascading down the mountains. It is a relatively easy 7.1-mile hike since the terrain is often flat.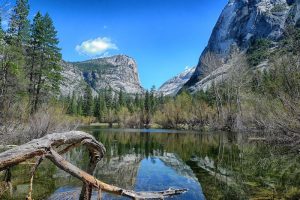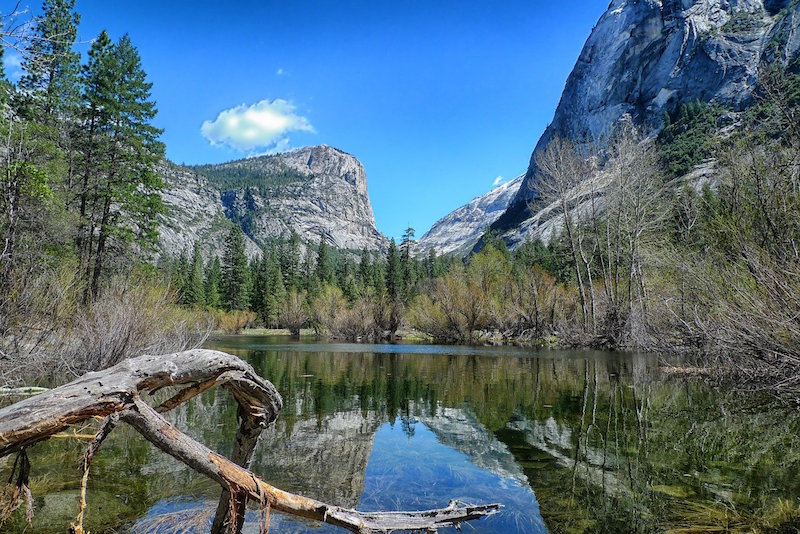 However, the real challenge here is crossing the river. Especially when the bridge is not set up. Aside from that, Trillium Lake is worth seeing too. Locals and tourists alike come here during sunrise and sunset because of its spectacular view of Mt. Hood.
Take note that the lake can get crowded during midday when families come over to go on a picnic and splash around the lake. Don't forget to check out the hot springs too!
Cannon Beach
Going on an Oregon Coast road trip is another option to consider. In fact, one of the best stops here is Cannon Beach. This coastal town features expansive sand beaches, stunning rock formations, plus several hikes that you are sure to enjoy. In fact, this is a perfect destination for a great day trip!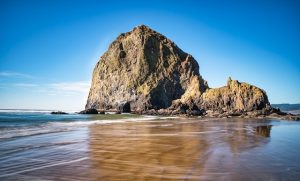 Although this is a small town by the beach, it welcomes tons of travelers who are making their way to Haystack Rock. That said, there are other hotspots nearby too that you can visit such as the Ecola State Park. As well as the surrounding area in Arch Cape.
The Ecola State Park is suitable for those who are looking for excellent hiking as well as amazing coastal views. In fact, you should hike the Clatsop Loop trail if you want to see stunning views of the ocean and the beach.
Meanwhile, Haystack Rock is worth checking out too if you want to see a gorgeous sunset. In fact, you will not be able to miss this one as it is a huge sea stack that towers out of the ocean while you are on the beach. Here's a fun fact about this place. It is actually a home for tufted puffins. In addition, this is where you will find tide pools during low tide as well.
Aside from that, make your way to the south of Cannon Beach and you will reach Cape Falcon. It is an easy hike that will give you stunning views of the coastal forests and the beaches. Just make sure that you wear sturdy shoes that are ideal for hiking.
Crater Lake National Park
For those who have time to spare on their road trip, you should definitely see Crater Lake National Park. This is a 4 to 5 hours' worth of drive from Portland. But worth the long ride. After all, the scenic drive here is one you don't want to miss. Just to give you an idea of the tourist hotspots that you'll come across, you will see the Columbia River Gorge, Newberry Crater, and Smith Rock State Park.
In fact, this is just the tip of the iceberg when it comes to the attractions that you'll see along the way. This is why it is a good idea to visit here if you will be spending more than a few days in the area. Fortunately, there are several accommodations that you can book a stay in such as Timberline Lodge and Pine Ridge Inn.
Mount St. Helens
Another great place that you can add to your itinerary is Mt. St. Helens. This active volcano lies in Washington State. But it is closer to Portland compared to Seattle. And you know what that means. It is the perfect destination for a road trip!
The last time that Mt. St. Helens blew was back in 1980. Today, it is one of the majestic mountains that you can hike up to during your road trip. For those who will hike here for just a day, you should stick to the west side of the mountain. This is also where you will find Johnston Ridge.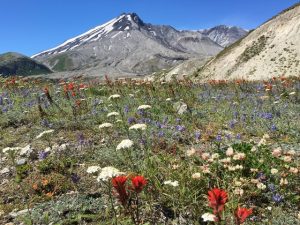 Which will give you a good vantage point. In fact, you should make your way to the Johnston Ridge Observatory where you can view the blast zone. This is a good spot to learn more about the mountain and the aftermath of the eruption.
Aside from that, there are a few hiking trails that you can try. The most popular but challenging is Harry's Ridge. It is an 8.2-mile trail that will take you to several switchbacks with an endpoint that will give you a great view of Mt. St. Helens. Also, you will see the Spirit Lake below plus all the downed trees that happened during the eruption.
Mount Rainier National Park
One thing that you need to know about this place is that it is a massive national park. In fact, hikers and mountaineers love to travel here to explore the area. First-timers should start with Paradise Valley and then the Sunset area. Although both offer different experiences, they will give you amazing views of Mount Rainier.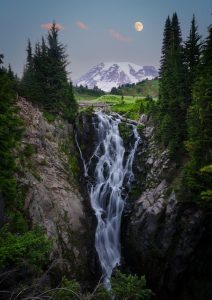 Aside from that, there are dozens of hiking trails that you can choose from here. Also, there are several waterfalls that you can admire up close or from a distance. Locals recommend that you grab a bite to eat at Wildberry Restaurant. This is a local Nepalese restaurant that will fill your belly up with their epic Summit burger.
A great way to enjoy this park is to purchase the America The Beautiful National Parks Pass. This will save you money on entrance fees, especially if you will visit two or three national parks in Oregon within the year. It will only cost you less than a hundred dollars. But it will be worth it.
Also, it is best that you spend at least two to three days here. This way you will be able to fully appreciate the beauty of this national park.
McMinnville and the Willamette Valley
Who would have thought that there is a wine region in Oregon? In fact, McMinnville serves as the gateway to the wine country of Willamette. The Willamette River flows through the lush valley. Which is one of the attractions to consider.
Starting in the charming town of McMinnville, you will find several shops here that sell locally produced goods. For example, you can head to Flag & Wire Coffee which is one of the best coffee shops in town.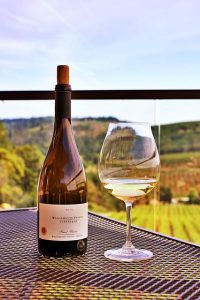 On the other hand, if you want to enjoy a glass of gluten-free beer then head to Bierly Brewing. Time your trip here between Friday and Sunday from 2 pm to 6 pm. This is when they offer gluten-free craft beer tasting.
Meanwhile, if you are into wine tasting, then head to Elizabeth Chambers. Aside from their extensive list of wines, they also offer orange wine which is popular on the West Coast.
On the other hand, Willamette Valley has a wine country similar to that of California. Yes, think Napa Valley, but this time, in Oregon. This is a great spot for growing grapes for winemaking. Mainly because of its fertile soil and good weather. In fact, this is where you will find the award-winning pinot noir.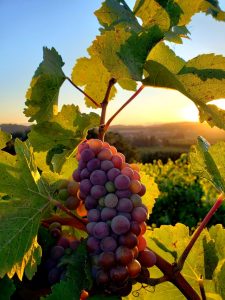 Bend, Oregon
Another destination that you should add to your choices is Bend, Oregon. Just 3 to 3.5 hours away from Portland, it is perfect for outdoor enthusiasts. In fact, if you are traveling here during the summer months, there are plenty of activities for you to do here. Think mountain biking, hiking, and doing water sports too.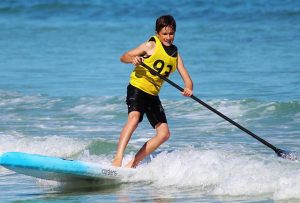 On the other hand, the winter months mean that you can go up Mt. Bachelor for skiing and snowboarding. Aside from that, Bend is also the perfect place to experience craft beer tasting. And this is just not the only thing that you can do here.
In fact, you will want to spend a few days here just to enjoy the sights. Of course, the trip here is as impressive as Bend. If you want, you can make a checklist of the best stops going to this area so you don't miss a thing.
Eugene, Oregon
Eugene is a 100-minute drive away from Portland. And is a great option if you want to go on a day trip. This is a lively college town thanks in part to the University of Oregon. With the number of students studying here, the area has that young blood vibe to it. That said, the best time to be here is when the Orange Ducks are not playing. This way, you will not get overwhelmed by the crowd.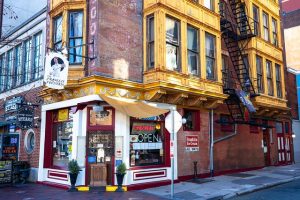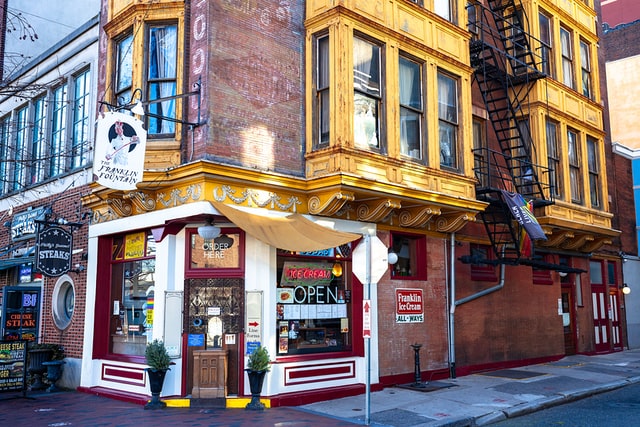 Meanwhile, one of the best things to do here is to explore the 5th Street Public Market. This is a local favorite where you will find several restaurants, eateries, and tasting rooms to name a few. Aside from that, don't miss tasting the best PNW cider in Eugene which is at Wildcraft Cider Works. The fruits that they use for their cider are either wild or biodynamically grown.
If you are traveling here on a weekend, then make your way to their Saturday Market. This is where you will find all the local and seasonal products. In fact, it has the perfect mix of crafts and food. You will need to prepare cash here because there are tons of products to see and bring home with you.
Don't forget to add a trip to the Evergreen Air & Space Museum. Here you will learn a thing or two about space travel and flight. In fact, there are several historic aircraft on display here.
Aside from that, if you are looking for the best hikes then Silver Falls State Park is your best bet. The highlight here is the Trail of Ten Falls. Just imagine being able to hike over, under, and behind ten waterfalls like South Falls!
Astoria, Oregon
Another road trip destination to add to your bucket list is Astoria. Although this will require a bit of a drive, it is going to be worth it. For starters, it lies on the banks of the Columbia River and is a few miles from the Pacific Ocean. Its main attraction is that it is the oldest city just west of the Rocky Mountains. One of the favorite things that road trippers do is to combine it with Cannon Beach to create a loop. You should try it sometime.
You might have noticed that there are several state parks in Oregon. In Astoria, the Fort Stevens State Park boasts of having one of the oldest shipwrecks called Peter Iredale Shipwreck. You will be able to access it easily.
Aside from that, you should check out Cape Disappointment. Don't worry, you will not be disappointed here because it is quite stunning. For those who want to know more about Lewis and Clark, the Lewis and Clark National Historical Park is a must-see.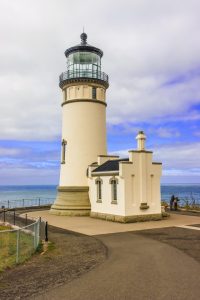 Of course, you should not miss the Astoria Column. This tall column lies on a grassy hill as a tribute to the early settlers. What makes this a cool stop is for you to check the intricate artwork along the side of the column. Aside from that, you can also make your way to the top to enjoy the panoramic views of the Columbia River and the stunning Oregon Coast.
Hood River
One of the best road trips that you can do from Portland is to visit Hood River. After all, this is a great spot for outdoor activities, wine tastings, and more. This is probably the quintessential destination for a day trip since it is accessible. Also, you will pass by Columbia River Gorge which means you are hitting two birds with one stone!
In fact, one of the best ways to explore this area is through the Fruit Loop. This scenic highway will take you to the stunning Hood River Valley. Also, this route will lead you to places where you can buy local produce such as flowers, vegetables, and fruits.
One of the best stops here is the Stave and Stone Vineyard. Aside from being able to sample local wines, this is the perfect spot to take advantage of the picnic tables for some wining and dining.
Meanwhile, for the more adventurous bunch, you should go whitewater rafting at the White Salmon River. This is one of the more popular rafting spots, especially during the summer when the waters are roaring.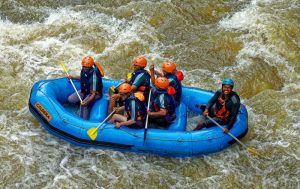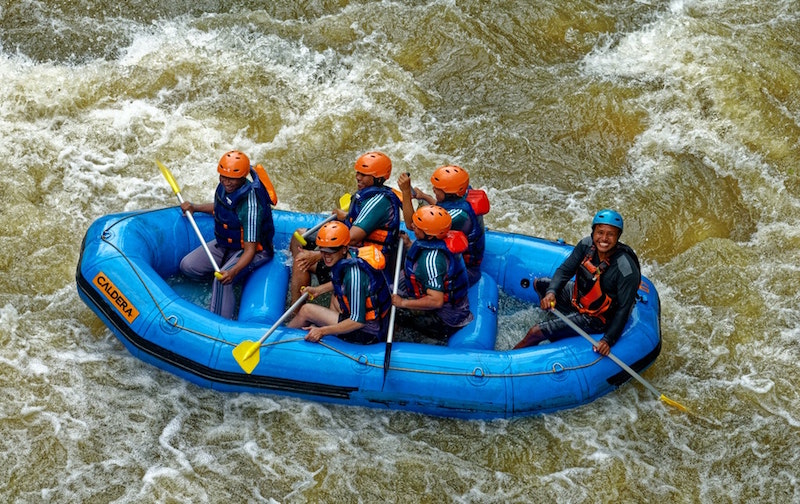 Afterward, you can visit Cathedral Ridge Winery for some wine tasting. If you prefer drinking cider, then you will not be disappointed. There are several spots that offer unique tasting ciders here.
Seattle, Washington
Seattle is the largest city in Washington and a great road trip destination too. In fact, you will be spoiled with the indoor and outdoor activities that you can do here! Among the main attractions here are The Space Needle and the Pike Place Market. Of course, these barely scratch the surface in terms of tourist attractions here.
The distance between the city of Portland to Seattle is 180 miles. It will only take you three hours of travel time if you stick to the I-5 freeway. Of course, the attractions that you will see along the way are worth considering too. Among these are Silver Lake in Mount St. Helens and Mount Rainier National Park. Another option is the Point Defiance Park which is an urban park complete with a zoo and an aquarium.
John Day Fossil Beds National Monument
Just 1.5 hours away from Bend lies the John Day Fossil Beds National Monument. This is part of the 7 Wonders of Oregon list with good reason. It is here where you will find several layers of fossil plants and animals that lived here 45 million years ago. They divided the monument into three parts. These are Sheep Rock Unit, Painted Hills Unit, and Clarno Unit which is the most remote.
Cascade Range
Stretching north to south of Central Oregon lies the Cascade Mountains. In fact, if you are eager to experience great hikes this is it. After all, this is one of the most beautiful mountain ranges in North America.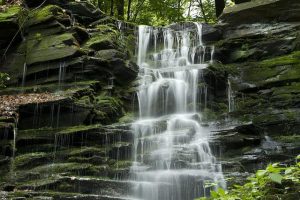 In Oregon, it starts from Mt. Hood to the north all the way to Mt. McLoughlin near the Klamath Falls. If you are heading here during the warmer months, then you can enjoy hiking and mountain climbing. On the other hand, its peaks are ideal for snowboarding and skiing during winter.
Oregon Dunes National Recreation Area
Take a break from hiking and ride the sand dunes in this recreation area. In fact, you will see the Pacific Coast on one side and towering sand dunes on the other. There are dozens of activities to do here such as off-highway vehicle use, photography, and hiking to name a few.
Wrapping Up Best Road Trips from Portland Oregon
The United States definitely has a lot to offer locals and tourists alike. Regardless of where you start, there are plenty of road trip destinations to choose from. For example, if you are in San Francisco, you can head to Portland. Which will take less than a day to travel. Once in Portland, there are several hotspots to check like Washington Park or dine at Crown Jewel while you are here.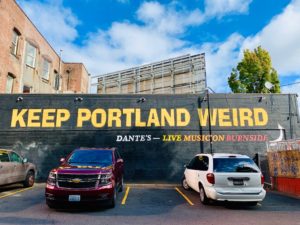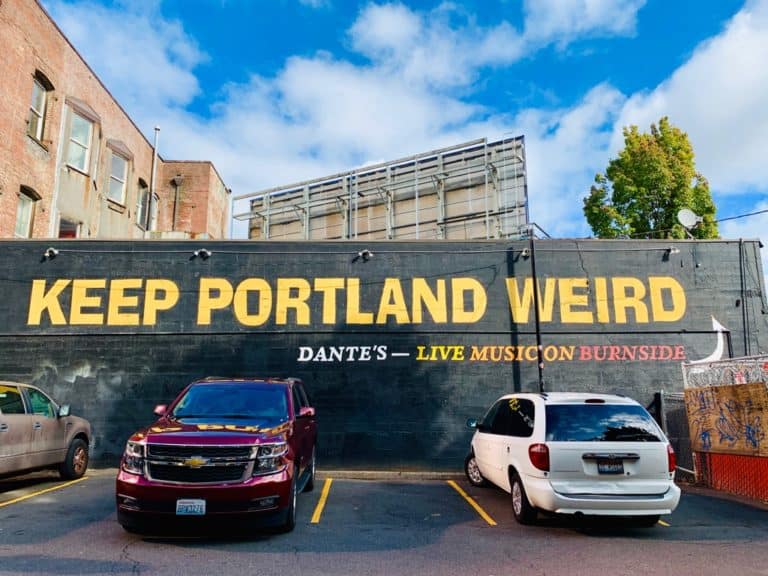 It doesn't matter what time of year you go on a road trip in Portland, there is always something to see and do. What's more, you can plan a half-day or a full-day trip to the nearest hotspots in Portland. if you like and still enjoy your trip. The best part is that there is always something for everyone.
First-timers can always make their way to the visitor center in Portland to get an idea of where they should head out to. After all, Portland serves as the gateway to many adventures in Oregon.