Are you having trouble deciding between Croatia and Greece? Well, why not explore both? In fact, thanks to the direct flight connections between these two countries, it is possible to go on a tour that will take you to see the best spots in both worlds. Tours will vary depending on where you want to start. For example, if you are heading to Croatia, then the tour will start at Split. The end will be at Dubrovnik which is popular for its part in the Game of Thrones series.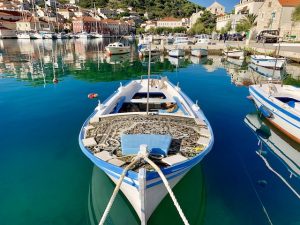 ---
Trips to Croatia and Greece 2
---
---
On the other hand, if you are traveling from Greece, then your first stop will be in Athens. A guided tour around Athens is in order. Especially when there are plenty of tourist hotspots to see here. Afterward, you will be heading to Mykonos. And end your trip t Santorini before making your way to Croatia. If this sounds interesting to you, then book a tour together and have travel insurance!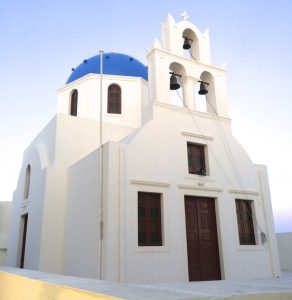 What to Expect in Your Greece and Croatia Vacation Packages
As was mentioned before, the daily tour program will vary depending on the tour package that you will book. Just to give you an idea, here are the possible stops on your trip to Croatia and Greece.
Split
Aside from being the second-largest city in Croatia, Split is one of the best coastal towns too. In fact, it has everything you are looking for in a tour. Just imagine seeing Roman ruins standing alongside modern amenities like cafes and restaurants. The local people will tell you that their city is one of the most beautiful in the world.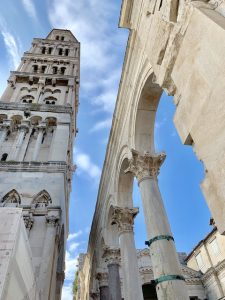 For sure, it will not be that difficult to be convinced once you see it for yourself. You can take the rest of the day exploring the city on your own on your first day. This will help you get your bearings around the city.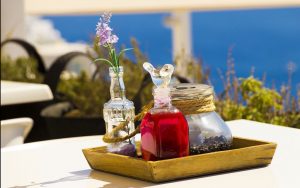 You can also make your way to Plitvice Lakes National Park. This heritage site is well-known for its terraced lakes joining waterfalls as well as limestone canyons. You can ride their scenic tram or opt for a boat cruise to see the lakes. Aside from that, there are hiking trails too that will take you to the best views of the lakes and the surrounding area.
You can have an in-depth tour of the city. In fact, this is a great way to immerse yourself in the Dalmatian way of life. Among the hotspots that you will visit is Diocletian's Palace which is one of the best Roman structures in the country.
This Catholic Cathedral receives its fair share of pilgrims from around the world. Your tour guide will give you all the insider's information about the ancient buildings. All of these will be done before your free time in the early afternoon.
Trogir & Split, Croatia
A tour guide will you take to Trogir early in the day. This is a UNESCO World Heritage Site thanks to its city-museum vibe to it. In fact, history buffs will enjoy visiting the various cultural and historical monuments in the city.
Aside from that, there are charming narrow streets that open up to local restaurants and shops where you can buy your needs. You can head to a local restaurant and try their fresh seafood too. This old town is an island surrounded by impressive city walls with influences from the Greeks, Venetians, and Romans.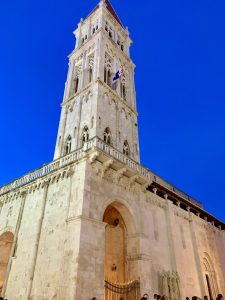 Zakynthos

Blue Caves, Croatia
Your expert guide will lead you on a boat for a guided tour to the Blue Caves. This is a full-day tour that will take you to the best of the Dalmatian Coast.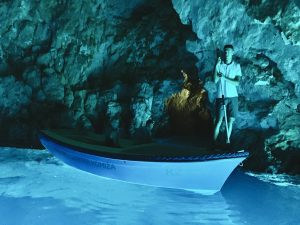 In fact, you will be able to see both green and blue caves on this boat ride. Aside from that, you will visit Stiniva Beach which is one of the most beautiful beaches on the island.
Hvar Island, Croatia
You will take a catamaran or boat trip to reach the stunning island of Hvar. Aside from being the sunniest island in Croatia, Hvar is also a visually appealing tourist hotspot too. In fact, with its open-air gallery vibe, guests who love exploring architectural wonders will fall in love with this place.
The Renaissance-era Hvar Cathedral anchors the 13th-century walls, hilltop fortress, and the main square. Aside from that, its natural beauty and mild climate add to its overall charm. While you are in this small town your local guide will take you on a half-day wine tasting tour.
Afterward, you will go on a scenic drive inland. In fact, you will pass by the old villages of Brusje as well as Velo Grablje. You will even drive through the Lavender fields which is one of the main attractions on this island. In Jelsa, you have the option of choosing between basil or sage-flavored olive oil.
Dubrovnik, Croatia
One of the best places that will be on your Croatia-Greece tour is the island of Dubrovnik. You can start your sea adventure on the Adriatic Sea by boarding a catamaran or a small ship. This island lies south of Croatia and enjoys plenty of sunshine throughout the year.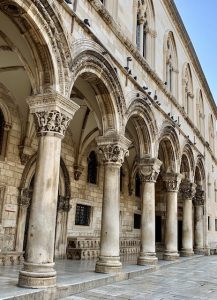 Aside from that, this island on the Adriatic Coast boasts several attractions here that you don't want to miss. This includes the remnants of the Ottoman Empire. The Red History Museum is a great place to start your history lesson about this island.
In fact, your tour here starts with exploring the Old City Centre which is one of the historic sites in Croatia. Your guide will take you around the historic city center while explaining its rich history. Climb up the City Walls to get a good view of the old town below.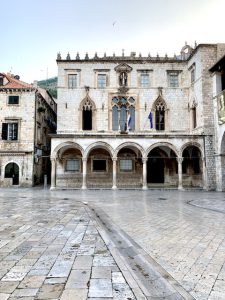 You can spend the rest day of the exploring Dubrovnik on your own if you like. After all, there are plenty of markets, boutiques, bars, and restaurants to visit. One of these is the Franciscan monastery and church.
Aside from that, the best way to see Dubrovnik is to ride a cable car up to Mount Srd. You will enjoy spectacular views from above. From Dubrovnik Airport, you will be flying out to Athens for your Greece tour.
Athens, Greece
A tour of Athens is one of the best things that you can do in Greece. In fact, your private tour will take you to all the best places in Ancient Greece. For starters, you will visit the Panathenaic Stadium where the first-ever Olympics was held in 1896.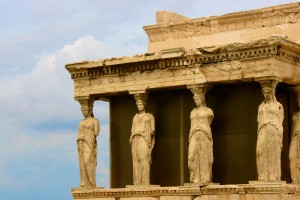 Aside from that, you will make your way to the Temple of Olympian Zeus, Hadrian's Arch, and the tomb of the Unknown Soldier. Also, you will visit the Academy, Constitution Square, and the National Library.
In addition, a trip to the Acropolis is another important part of the tour. This is where you will see ancient sites that make Athens a top tourist destination. In fact, you will see the Temple of Athena Nike, the Propylaea, and the Parthenon.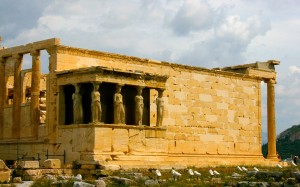 Finally, the new Acropolis Museum is where you will find all the statues from the Archaic to the Classical periods. While you are here, make your way to Plaka. This is the oldest and most beautiful neighborhood in Athens. Its cobblestone streets will take you to numerous boutiques, flea markets, and more.
In addition, there are train stations in the city that can take you outside of it. You can take advantage of them during your free day. With Athens being one of the ancient cities in Greece, it is not surprising why it is a popular destination.
Mykonos, Greece
From Athens, you will go on a scenic ferry ride to the island of Mykonos. They said that it was here where the god Apollo was born. Known as the Pearl of the Aegean Sea, Mykonos has plenty to offer its guests from around the world.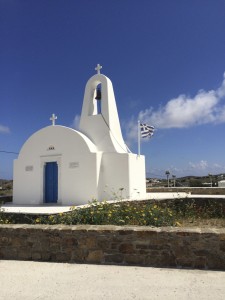 In fact, you will start your tour on foot as you make your way down its narrow streets. This helps you get oriented in the old town, the small port, and the old churches too. In addition, you will see the famous windmills and even Petrus the Pelican. This is the mascot of this island.
Afterward, you will go on a bus tour that will take you further inland. Along the way, you will see fishermen and kaikis, old chapels, and homes too. Once you hit the second main village of Ano Mera, you will be given free rein to explore the area at your own pace.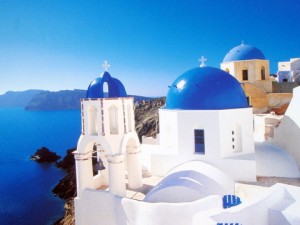 Check the 16th-century monastery of Panagia Tourliani. Afterward, you can make your way down to Kalafatis Beach for a stroll and perhaps a cup of coffee.
Santorini, Greece
Of course, you cannot say that you have been to Greece without a Santorini visit. In fact, this is one of the most popular destinations among the Greek Islands with good reason. From the main deck of the ferry, you can already get an idea of why this is a tourist hotspot.
With its white-washed walls, stunning blue waters, and amazing views, this is one spot you don't want to miss. You might not realize this but Santorini Island witnessed a massive eruption. What's left today is a submerged volcano and a caldera.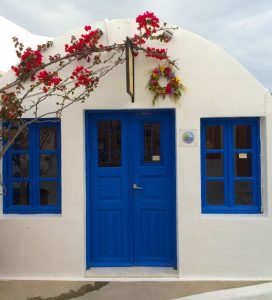 From here, villages were set up on the edges of the caldera and have since been receiving tourists from across the globe. Cycladic architecture is one of its most prominent features. In fact, if you book a hotel room here, you will be amazed by the gorgeous views that you'll see here. Aside from that, Santorini is quite famous for its spectacular sunsets which you can view from your room. If you want to make the most out of your trip to Santorini then take a scenic sail on its waters.
You can take a dip in the blue waters of Red Beach. Or sail just past the lighthouse that lies on the south of the caldera. From the Red Beach, you will make your way to the White Beach for some barbecue and swimming. The third stop will be at the Hot Springs for swimming. Lastly, you will visit the quaint village of Oia. There is an optional Oia sunset tour here if you like.
When is the Best Time to Visit Croatia and Greece?
If you are planning a trip to Eastern Europe to see Croatia and Greece, you will need to time your trip well. For first-timers, plan your trip to Croatia in May and June or September to October. This is because the weather here is fairly sunny and pleasant for swimming. Also, there won't be a lot of people. After all, the high season starts in July up to August.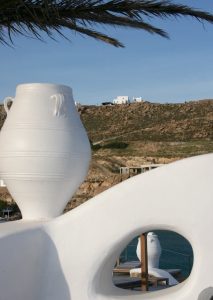 Regardless of whether you want to go on an enjoyable scenic drive south of Croatia or board a private yacht that will take you around its waters, you will be spoiled for choices here. Of course, your adventure doesn't stop here. In fact, you can take a short flight to the islands of Greece. These 10-day trips are a great way to immerse yourself in the beauty of Croatia and Greece.
Wrapping Up
Recent years have shown that tourists prefer to make the most out of their trips to Europe. That said, what better way to immerse in different cultures than booking a two-week tour to Croatia and Greece? A tour director can help you maximize your trip here with an optional tour to other hotspots in Croatia and Greece.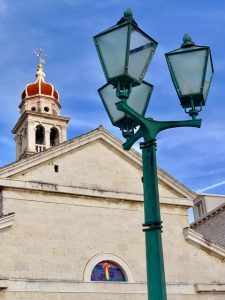 Weather permitting, you can choose a single island to visit in Croatia or in Greece for an additional cost. Although the entire trip may cost a lot, it will be worth it once you see the spectacular physical beauty of these two countries. Even if you don't have much money, you will still be able to choose tours that will fit your budget. Good times await you in Croatia and Greece.