Cabo San Lucas is one of Mexico's famous tourist destinations. This is not surprising given that it boasts amazing weather and equally gorgeous beaches. Not only that, but it is here where you can enjoy whale watching not to mention indulge in Mexican food as well. Aside from that, Cabo is quite popular with college students who are on their Spring Break.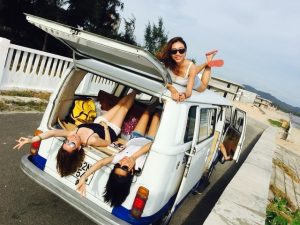 After all, you have world-class beach resorts, endless bars, as well as beach clubs here. Not only that but there are key events, like a wine festival and Dia de Los Muertos, that are celebrated throughout the country that you don't want to miss.
But there is more to Cabo San Lucas than just its beaches. In fact, it is also a great place for water sports like angling and fishing. That's right! This beach town is a good place to reel in large fish of different species. September is a good month to go fishing for yellowfin tuna, marlin, and grouper, just to name a few. It doesn't matter whether it is your first time going fishing or are already a pro, you will not be disappointed with catching the big game here.
The good news is that no matter what time of year you come and visit Cabo, there is always a chance to reel in some fish. But if you are after specific types of fish, then you will need to know when they are most active.
What is the Best Time of Year to Visit Cabo San Lucas?
When it comes to Cabo San Lucas weather, you will be happy to know that it is fairly warm all year round. Of course, there are some months that are better than others. This will depend mostly on what you are aiming to do when you visit the town. If you ask me, the best months to travel to Cabo are May, June, October, and November.
However, if you have other preferences, then you can use this as a guide on when to travel to Cabo. Let's take a look.
Best Time for Sunny Weather
If you want to travel to Cabo to experience its sunny weather, then time your trip from June to mid-July or from mid-October to mid-December. During these months, both Cabo San Lucas and San Jose del Cabo are enjoying good weather. After all, April and May are the driest months while December to February is the coldest. Traveling here from June to July or from October to December lets you experience the perfect weather in Cabo.
Best Time for Avoiding Crowds
Meanwhile, if you are looking forward to having a great time in Cabo minus the crowd, then travel here from August to September. Considered to be Mexico's rainy season, there are fewer people in Cabo around these times. There is an 18% chance of rain during these months which means that there is a good chance that you'll have great weather when you visit. Not only that but most of the beach resorts will have fewer bookings. In fact, you might even score great deals for hotel accommodations during these months.
May and June are also good months to travel to Cabo. After all, spring breakers have already gone home. However, Cabo is still reeling from the party vibe from Spring Break so there is a bit of a hectic feel in the air. If you want a tamer experience then head here during the rainy season.
Best Time for Families
Families who want to take a break should come and visit Cabo from May to July just after Spring Break. This is because Los Cabos tends to get crowded, especially in downtown Cabo San Lucas. On a good note, there are quieter options in case your trip falls during Spring Break. Both The Corridor and San José del Cabo tend to be more peaceful during this time. However, they can still get rowdy at night when parties are in full swing.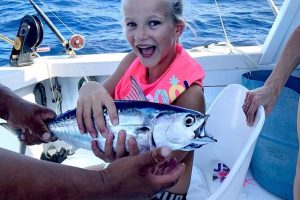 That is why if you want to avoid all the ruckus, time your trip here after Spring Break. This way, you will be able to enjoy your time together, plus there will be fewer people in Cabo too. Also, you will find the best rates in terms of airfare and hotel accommodations. This is because it is already the low season. This means that hotels and tours will be offering lower prices to attract customers. With summertime storms yet to hit, you will have great weather during your trip here.
Best Time for Whales
If you want to see whales and whale sharks up close, then the best time to visit is from January to March. After all, the whale shark season happens from October to March. You can book a tour to see them, but you will have to travel to La Paz where most of the boats are. You can only go snorkeling with them to avoid scaring them off.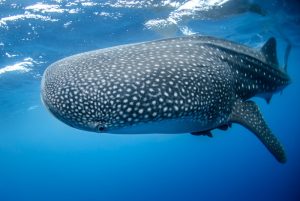 Meanwhile, if you want to see humpback whales up close then time your trip from mid-November to April. Baby humpback whales tend to become more playful by February. Aside from that, it is also possible to see gray whales from January to March. If you don't want to miss out on seeing these amazing creatures, book your tour ahead of time. Also, go out early in the day when the waters are calmer.
Best Time for Outdoor Activities
For those who want to explore Los Cabos, you should time your trip here from mid-December to May. High temperatures range from 23 to 25 degrees Celsius with less chance of rainy days. After all, April and May are the driest months. Among the activities that you can do here are riding an ATV, ziplining, and even horseback riding. You can even go swimming and snorkeling if you like. There is a good chance that you will see sea turtles around this time. You can also visit a coral reef to see different types of fish thriving.
Best Time for Surfing
Meanwhile, if you are into surfing, you should come and visit from June to August. This is because of the swells coming from the Southern Hemisphere. There are several spots in the Sea of Cortez beaches where you can surf like, The Rock, Old Man's, and Zippers. On the other hand, if you are on the Pacific side, you can choose between Cerritos and Todos Santos.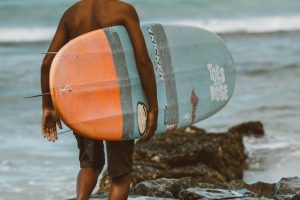 Best Time for Sportsfishing
Meanwhile, if you are visiting Cabo to go on a fishing trip, you are in luck. You can actually enjoy fishing any time of the year. This means that you will be catching different fish each time you head out in the open ocean. On a good note, there some fish tend to be more abundant in specific months. For example, you will be able to catch various kinds of marlin from September through January. Ask the locals and they will say that September is the best time to fish because the average temperature is in the mid-90s with high humidity. This usually brings in warm water including big fish too.
Meanwhile, there is a higher chance of catching yellowtails from January to April. Expect cooler water temperatures during January but a good chance of catching yellow tails. If you want to bag groupers or snappers then May to September are the best months. Tuna is common from June to January. Aside from that, there are fishing tournaments happening here too from October to November. Keep your eyes peeled for these events.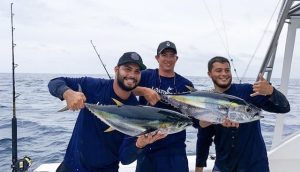 Fishing Season in Cabo San Lucas
For those who are really into deep-sea fishing, you should be looking at the best fishing times in Cabo. It would be great if you know what type of fish you want to catch when you go deep-sea fishing. If this is your first time fishing here, you can check this quick guide on what kinds of fish you will be able to catch. Keep in mind that knowing when the good and worst times for fishing can have an impact on your fishing experience in Cabo.
Black Marlin
Available year-round but are more prevalent from May to November.
Cabrilla or Yellow Grouper
Can be caught year-round but picks up from April and gets more prevalent from May to November.
Blue Marlin
Active the entire year, but there is a higher chance of catching more from May to November.
Mahi Mahi
Can be caught all year, but the peak season is from May to November.
Striped Marlin
Available year-round but you'll get more luck catching one from May to November during their peak season. June is a great month to catch more of this type of marlin.
Pacific Jack Crevalle
Can be caught any time of the year but is more prevalent from April to November.
Yellowfin Tuna
Available the entire year but there is a higher chance of reeling in the big ones from May to November.
When to Fish in Cabo San Lucas
As you can see, Cabo boasts a huge variety of fish for you to catch. This is not surprising, since it is near the Sea of Cortez and the Pacific Ocean. In fact, aside from being a popular tourist destination, Cabo is best known as the Marlin capital of the world! This is already a good reason for you to make plans to book that trip to Cabo already. After all, this is the best fishing destination in North America.
If you want to have a great fishing experience in Cabo, then timing is everything. Here are a few things you should keep in mind when doing Marlin fishing or other deep-sea fishing in Cabo San Lucas.
Tidal Impact
The good news is that the tide will not have much impact on your fishing here. This is because most of them are done offshore. However, if you want to do some shore fishing to catch a Sierra Mackerel, Spanish Mackerel, or Rooster Tails then you will need a good high tide. This brings in schools of baitfish that these types of fish love to feast on. Shallow waters tend to attract certain types of fish during the summer months so keep an eye out for them.
Storm Impact
Cabo weather is mostly dry and moderate with an average low of 18 degrees Celsius and an average high of 28.3 degrees Celsius. However, there is a rainy season that runs from mid-July to September. Aside from that, there is hurricane season too which runs from May to November. But don't worry, hurricane season is not as bad as it sounds. In fact, the number of hurricanes passing here is minimal at best. This is why it doesn't have that much impact on fishing in Cabo.
Winter Fishing
A good time to fish for Marlin and Billfish is during the winter season. It's because the temperature doesn't get really cold making weather conditions ideal for fishing. Take note that fishing during the winter months will coincide with huge fishing tournaments. Most of these tournaments happen in October. Just make sure that you check the schedule so you will know when to book a fishing expedition.
Night Time Fishing
There are plenty of water activities that can be done in Cabo. One of them is to go fishing at night. Fortunately, most captains know the best fishing spots to go to at night. A good example here is the rocks at Capella. Take care though because the surf can be treacherous here at night.
Los Cabos sure is fun!
Los Cabos is a Mexican state in Baja California Sur. It is home to Cabo San Lucas and San Jose del Cabo and three other towns. Boasting stunning beaches, turquoise waters, and plenty of activities, it's hard not to fall in love with this place. It is a good idea to visit here from late December to April. After all, the average high here ranges from 22 to 24 degrees Celsius plus there is little rain.
However, these months are also the high season because of Spring Break. Ocean temperatures can dip during these times which can make swimming, snorkeling, or diving a bit of a challenge. On one hand, you can do some great fishing during this time too. In fact, fishing in the Gulf of California should be done during late summer to fall when they are the most active.
You can even join fishing tournaments here like the Los Cabos Billfish Tournament. Of course, there are other fish species here that you can reel in too. All that you have to do is to check the fishing calendar to know what type of fish you can catch. Knowing when to visit Cabo for fishing will also give you an idea of which of the sport-fishing-oriented resorts to stay in. Depending on when you will travel here, you will find the best discounts too.
Cabo San Lucas promises clear skies most of the year. That is why the next trip that you are planning should take you here. Since the New Year has come and gone, it is high time to enjoy yourself in one of the best destinations in Mexico. It is possible to find good deals once the peak season is over. So, what are you waiting for? Book a fishing trip here today!