The island of Cozumel lies in the Caribbean Sea. It is just 12 miles from the mainland of Riviera Maya. Traveling here means enjoying the turquoise waters, not to mention exploring ancient Mayan ruins. Aside from that, it is home to the second-largest barrier reef system in the world. Snorkelers and divers frequent this place to see the thriving sea life.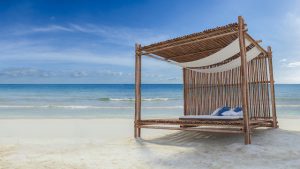 ---
What's in this post:
hide
Cozumel & Snorkel
Day Trip from Cancun
---
---
What makes Cozumel a popular tourist destination is that it can be explored in just one day. This doesn't mean that you shouldn't stay here for several days. In fact, you can spend your trip here if you like since there are hotels available.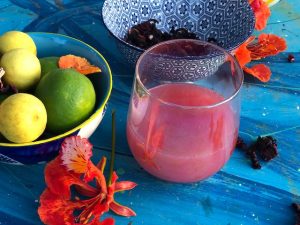 However, for those who are staying in Cancun, Playa del Carmen, or Tulum, this is the perfect place to go on a day trip. If you are traveling from Playa del Carmen, head to the ferry terminal where you can board a ferry to Cozumel. The passenger ferry will take you to your destination, albeit at a much slower pace. On a good note, it is the cheapest way to reach the island.
How to Get to Cozumel from Cancun
For those who are staying in Cancun, the best way to get to Cozumel is by plane. As of today, there are 6 shuttle flights from Cancun International Airport to Cozumel International Airport. What I like about using this mode of transport is that it will only take you 20 minutes to reach Cozumel. You can start exploring the island as soon as you land with no time wasted!
Aside from that, you should also consider booking a rental car, jeep, or scooter to get around the island. There is no shortage of vendors to choose from with prices ranging from $20 to $50. This will depend on what type of transport you are going to use. I suggest that you book prior to traveling here to ensure that you have a ride waiting for you.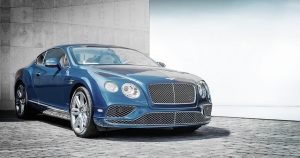 As soon as you have settled that, time to grab some breakfast! San Miguel de Cozumel has a nice selection of eateries that can head to. In fact, you should try La Monina or COZ Coffee Roasting Company. Keep in mind that they run on Mexican time, so don't expect them to go rushing. Take this opportunity to admire the surroundings.
Things to Do on Your Cozumel Day Trip
Now that you have fueled your body with a good breakfast, it is time to go exploring. But where to go first? Cozumel may be a small island, but it has plenty of attractions to offer. Wondering which ones to include in your day trip? Take a look below.
Mayan Ruins
Who would have thought that there are Mayan ruins on the island? In fact, the San Gervasio Mayan Ruins can be reached within 20 minutes by driving. Although this archaeological site is not as impressive as Chichen Itza or even the Tulum Ruins, it is still a sight to see. After all, it gives you a glimpse of the life of the Mayan people back in the day.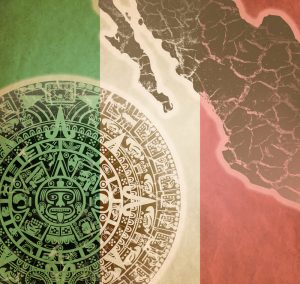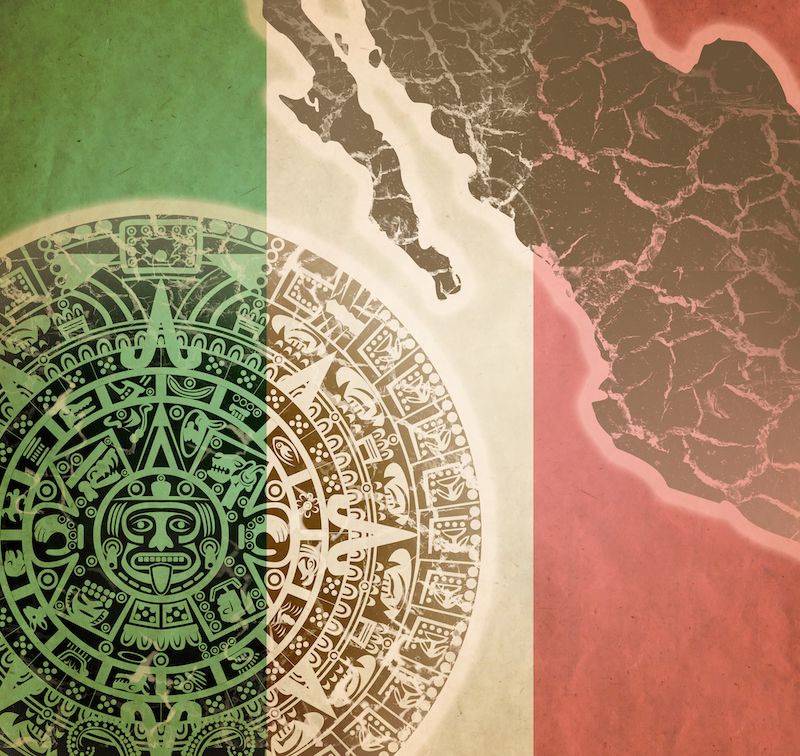 There is an entrance of $10 here which is split in two. The other half will be paid halfway into the ruins. This is also a good time to hire a tour guide if you want to learn a bit of history. The tour can take an hour or two at least. I recommend that you come here early to avoid getting burned by the midday sun.
El Mirador
With all the walking that you have done, you're probably famished. Head to the east coast to grab some grub at Coconuts. Aside from its fun vibe, they have great food paired with a cold beer. Just make sure that you come here before lunchtime because they get packed quickly. Afterward, make your way to El Mirador.
This is a popular spot for tourists because it provides great views. El Mirador is a sea-carved rock formation that acts like a bridge reaching over the water. You can climb all the way to the top to take amazing photos and enjoy the sea breeze too. If you don't want to climb, you can always try the food sold by local vendors. Take note that it is not safe to swim here because of the high waves.
Explore the Beaches
Cozumel boasts beautiful beaches and the best way to enjoy them is to choose from the numerous beach clubs on the island. Among these are Playa Mia Beach Break as well as Paradise Beach which has its own water park. However, if you want to get the best value for your money, choose Mr. Sancho's Beach Club. You'll get the best rates for their private beach access, drinks, and food. Also, this beach club is close to the cruise ship terminal which is a plus.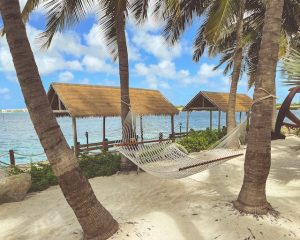 With more than 1,500 feet of pristine white sand beaches to enjoy, you can spend a relaxing day here. Aside from that, plenty of water sports are waiting for you here. Think parasailing, scuba diving, snorkeling, and others. Also, it is possible to go on an ATV tour or horseback riding in the jungle for a different experience.
Go on a Snorkeling Adventure
One of the best things about Cozumel is that you don't really need to book a snorkeling tour. After all, it is possible to go do it yourself when snorkeling along the west coast of the island. If you'll go snorkeling on your own, head to The Money Bar Beach Club. Although it doesn't have any white sandy beaches to boast of, it makes up for it with crystal clear waters.
The best part is that there is no entrance fee or minimum amount of spending to enjoy their amenities. You can lounge by the beach while waiting for your drinks to be served.
Aside from that, you can don your snorkeling gear and hit the waters. Just be careful when entering the waters because the rocks are slippery. Expect to find plenty of schools of tropical fish here close to the shore. Of course, there is more marine life as you go further out to the sea like sea turtles.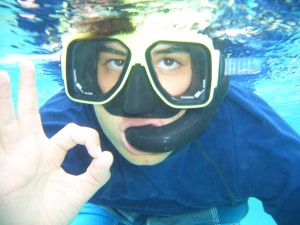 In addition, there are protected coral reefs to explore as well as submerged walls that are full of vegetation. You can see even sunken ships here too! It is not surprising why Cozumel is a popular destination for snorkelers and scuba divers alike. As for snorkelers, you should also try snorkeling at Palancar Gardens.
Here you can get up close to butterfly fish and parrotfish in their natural habitat to name a few. You can rent snorkeling gear on the island, but I recommend that you bring your own snorkel gear especially if you are going to be exploring the Mexican Caribbean waters most of the time.
Swim with Whale Sharks
Another tourist activity that you can do here is to swim with the gentle giants of the seas. Whale sharks swim in the waters of Cozumel as well as Playa del Carmen as part of their annual migration. The best time to see them is between June to September. Take note that you will need to book a tour first to see them in the open waters.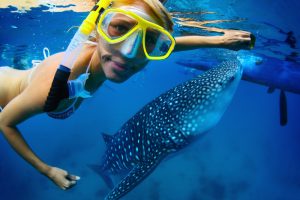 Keep in mind that the government forbids anyone from touching whale sharks. Also, there are certain conditions, such as using reef-safe sunscreen, that you should adhere to. Otherwise, you will not be able to see these giants up close.
In addition, you should consider which tour companies to book. Licensed tour companies do not guarantee that you will see whales when you go out. This means that they do not use food to lure these creatures.
Visit Punta Sur Eco Park
Meanwhile, this ecological reserve lies on the southernmost point of the island. This 247-acre reserve is home to mangrove lagoons, mini ruins, as well as the Celarain Lighthouse. You can climb this historic lighthouse if you like. I guarantee that the climb will be well worth it once you see the view from the top. Aside from that, the beaches here are amazing too. Just imagine a pristine white sand beach complementing the gorgeous turquoise waters.
Feel free to swim in the water since it is usually calm. Aside from that, you can also go snorkeling if you like. After all, there's a beautiful coral reef here that you should explore. You can try the beach clubs as well as restaurants here if you like. One beach club you can try is the Anemona de Mar Beach Club. For a small entrance fee, you'll be able to enjoy its amenities and views for a few hours.
Aside from lounging by the beach, there are other things to do here. For example, you can explore a nearby archeological site such as El Caracol. Also, book a boat tour where a tour guide will show you the lagoon. There are crocodiles here as well as different bird species. I recommend that you spend at least half a day exploring this park. After all, there is plenty to see and do here.
Walk Around San Miguel de Cozumel
San Miguel de Cozumel is a beautiful place to hang out on the island. Since it lies on the west coast, walking along the boardwalk during the afternoon is a must. After all, the sunsets here are pretty amazing. During the day, the boardwalk is teeming with life when a cruise ship is at the port. This is a favorite hangout for many cruise ship passengers. So expect a crowd during the day.
Head to the center of San Miguel where you will find the main square or Zocalo. This is where most locals gather to swap stories or just watch people. If you are in San Miguel on a Sunday, head to the Zocalo at 8 pm. There are free events that can add to your entertainment.
Go on an Excursion to Chankanaab Park
While you are on this beautiful island, make sure that you add Chankanaab Park to your itinerary. In fact, this is an ideal place to bring your family because there are plenty of activities to bond over. Aside from snorkeling, you can also explore a pre-Columbian trail. Also, there is a sea lion show here or, if you prefer, you can just lounge and relax with the family here.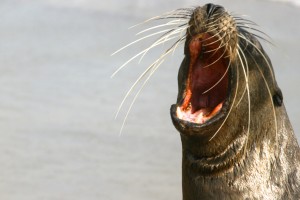 Meanwhile, those who want to explore the waters will see sculptures close to shore. Get ready to admire the coral formations here and be mesmerized by the natural wonders under the sea. It is not surprising that this is one of the best snorkeling and diving spots around the globe. In fact, this is a great way for you and your children to bond over a unique experience in Cozumel.
See the Butterfly and Botanical Gardens
If you have some free time on your hands, go and visit the Butterfly and Botanical Gardens in Cozumel. What I love about this place is that it is home to more than 85 species of butterflies. Seeing them thriving in this botanical garden is an amazing experience.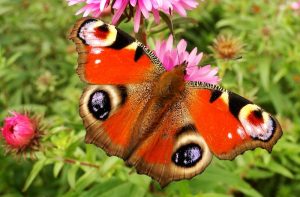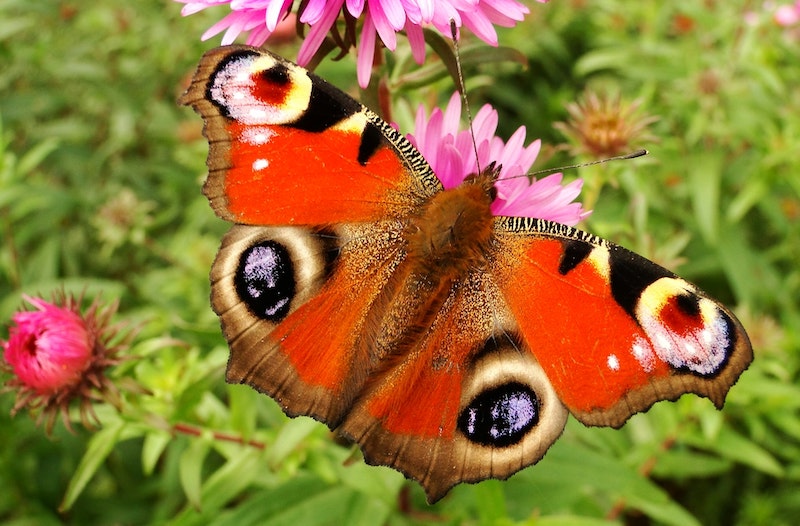 In fact, their ecosystem is already established thanks to the wide array of flora here. Your children will be amazed by the butterflies flitting and floating around them. Just make sure that you are gentle with these delicate creatures.
Exploring Cancun for Fun!
Cancun and Cozumel are both in the Yucatan Peninsula in the state of Quintana Roo. This means that you don't have to worry about choosing which one to go to since they are accessible from one another. If you are staying in one of the inclusive resorts in Cancun's Hotel Zone, then you are in the heart of all the action. However, if all the noise and crowd are getting to you, traveling to Cozumel is the perfect opportunity to find some peace and quiet.
In fact, you can choose Cozumel as an easy day trip. The best part is that Cozumel is just a 45-minute ride away from Cancun. Of course, there is much to see and do in Cancun. In fact, here are some options to consider.
Sian Ka'an Biosphere Reserve
Sian Ka is a UNESCO World Heritage Site that deserves to be explored. After all, this biosphere reserve is teeming with life. From exotic birds to land animals, not to mention the abundance of flora, you will not get bored exploring this place. In fact, nature lovers will want to spend a few days here.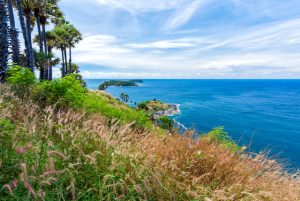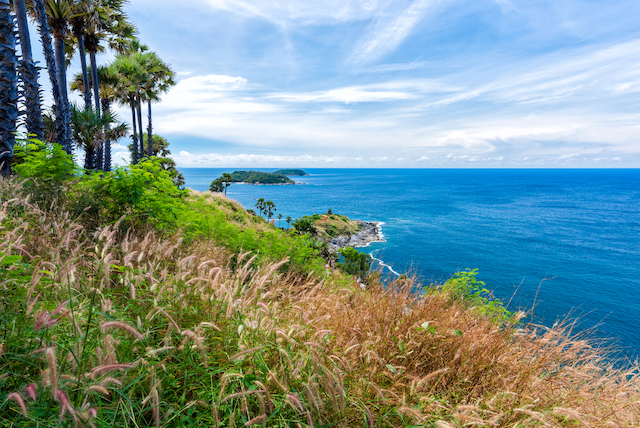 Tour Isla Mujeres and Isla Contoy
Getting away from the hustle and bustle of Cancun is a good idea. In fact, heading to Isla Mujeres and Isla Contoy are great options for activities to get away from the crowd. The perfect way to explore these two is to go on an excursion.
Head to the ferry pier to board the boat that will take you to these two islands. Here you can follow the nature trails around the island while admiring the flora and fauna. At Isla Mujeres, you can go snorkeling or just lounge at the beach.
Private Tours to Chichen Itza and Cenote Ik Kil
The best place to get an idea of the Mayan civilization is to visit Chichen Itza. This is the most famous archaeological structure in Mexico. Aside from exploring the ruins, you can also cool down in the cool waters of cenote Ik Kil.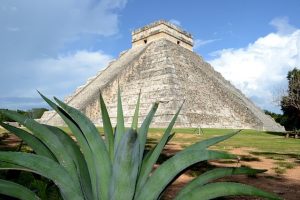 Cozumel is the largest island in Mexico!
Cozumel is the largest island in Mexico that boasts of natural beauty. Accessible from downtown Cancun by boat or by plane. Cozumel is the ideal place to go on a day trip. However, I will not be surprised if you will extend your stay here once you see its beauty. Regardless of whether you want to visit a marine park, lounge by the beach, or explore ancient ruins, you will find them all here.
The best way to explore Cozumel is to book your own private vehicle. One reason behind this is that you are in complete control over your time on the island. For example, you can stop for a while to have a delicious Mexican lunch by the roadside. Or go on a tequila-tasting event that you just come across as you explore the island. This means that you can drive at a leisurely pace without worrying about other people.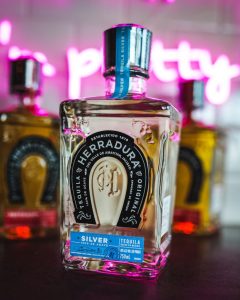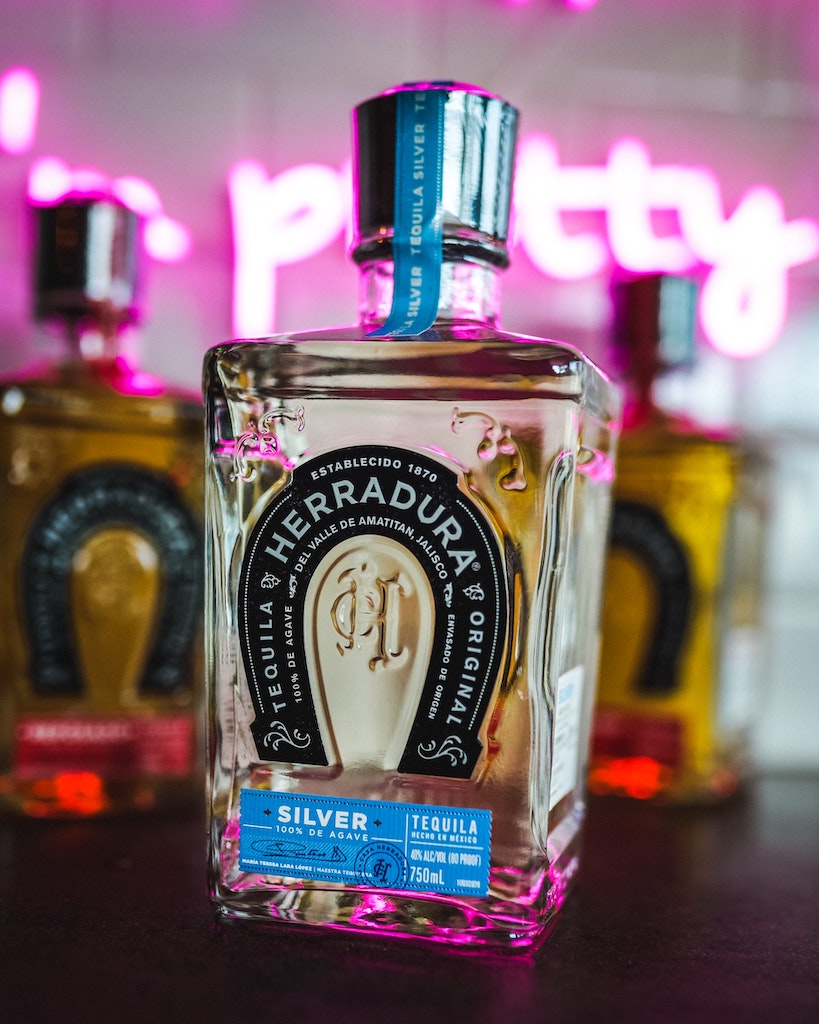 If you prefer to let others do the heavy lifting for you, then booking a tour of Cozumel is highly recommended. In fact, you can depart from Playa del Carmen to here where you are sure to have a great time. Even if you don't bring any food on board the ferry, there is a snack bar where you can have some soft drinks and food. You should bring some cash along with your credit cards as some vendors require cash.
With palm trees lining the shore, and turquoise waters beckoning from the distance, Cozumel is definitely worth a day trip or two.