Ireland's majestic mountains, ancient castles, and lush forests may be perfect for a romantic getaway. However, it is also the perfect spot to spoil families too! After all, the Emerald Isle is rich in history and culture, ancient stories, and natural playgrounds to name a few.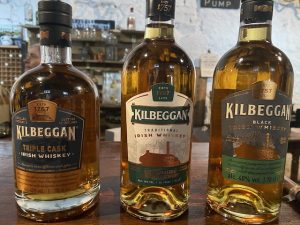 Even though Ireland is small, you need to spend a week or two at least, to fully appreciate its beauty. After all, there is so much to see and do here that it is impossible to fit them all in just a few days. Believe me, I tried and I ended up wanting to extend my trip.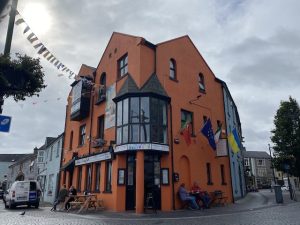 ---
What's in this post:
hide
Family Trip to Ireland
---
---
That said, for those who are planning a family trip, I highly recommend that you go to Ireland. It has everything you are looking for in a family adventure. Even your kids will enjoy exploring this island.
A Guide to Your Ireland Itinerary
Planning your Ireland family vacation is an exciting prospect. As stated before, there are tons to see and do here that you need to make an itinerary for your trip. That said, it can be pretty overwhelming too, especially when you need to consider your children's interests. I know how difficult this can be at times, but let me give you a few tips on how to go on about it.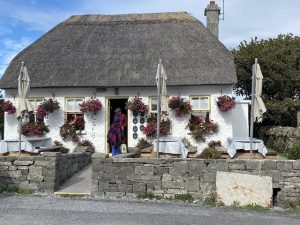 The first thing that you need to consider is how long you are going to stay. This will give you an idea of how much time you will have on your hands for exploring. In addition, you need to consider where you want to stay. For example, you can start with Ireland's "sunny Southwest". This includes the counties of Clare, Kerry, and Limerick. Aside from that, you also need to factor in which attractions you want to see.
Seeing Ireland for the first time is an enjoyable experience. That said, here's a simple Ireland travel itinerary to consider.
Days 1 and 2: Killarney
On your first day, I suggest that you opt for Shannon Airport instead of the one in Dublin. From the airport, you can get a rental car. There are plenty of car rental companies at the airport so this won't be a problem. Killarney, in County Kerry, is quite popular with tourists. After all, there are plenty of shops and dining options here. You can make it your home base as you explore the county.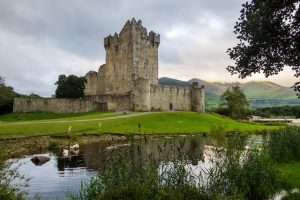 Among the top things to do here are:
Go on a cart ride from Killarney all the way to Ross Castle through Killarney National Park.
Visit Muckross House and Gardens. Explore the house and gardens then visit Muckross Abbey. This is where many of Ireland's High Kings were buried.
Go for a walk or ride a bike across the Gap of Dunloe.
Bring the kids to Kennedy's Pet Farm. This is a petting zoo where they can get up close to the animals.
Skip going on a road trip to the Ring of Kerry. Instead, you should go on a day trip to Dingle Peninsula. The view here is stunning, plus it has a rich history too that you can explore. A good example here is the Gallarus Oratory. Also, there is an aquarium here that your kids are sure to enjoy. You can also take advantage of the walking tour in Killarney if you want to see the landscape.
Days 3 and 4: County Limerick and County Cork
Time to move on to the Ballyhoura region where County Cork and County Limerick are. You can stay at the Old Bank Bed and Breakfast in Bruff if you like. Now, there are plenty of interesting things to do here like the ones below.
See the Donkey Sanctuary. Younger kids can take donkeys for walks or cuddle with them if they like. Don't forget to check their gift shop before leaving.
Explore Lough Gur for half a day. Here you will find artifacts from the Bronze Age. Also, you and the entire family can see the Giant's Grave and the largest stone circle in Ireland.
Go on walking tours at Killmalock. The Loop Walks here are perfect for family members of all ages. These walks will take you to see the gorgeous Ballyhoura Mountains so don't forget to bring your cameras.
Enjoy traditional Irish entertainment at one of the Rambling Houses in the region. A few phone calls will set you up for a night of craic (pronounced as crack). There is live music, dancing, and storytelling here that the whole family will enjoy.
You can also go horseback riding at the Glen of Aherlow. Book a trip with Hillcrest Riding Centre for a unique experience.
Days 5 and 6: Doolin and the Cliffs of Moher
No trip to Ireland will be complete without seeing the Cliffs of Moher. Along the way, you will come across the perfectly restored Bunratty Castle. In fact, this is one of the ancient castles that you should visit with the family. Most families prefer this over the renowned Blarney Castle. However, don't expect that you'll be kissing the Blarney Stone here.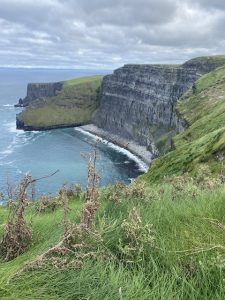 Drive to the Cliffs of Moher to see its stunning landscape. You should head to the visitor center to learn more about the cliffs. Afterward, you can climb the steep steps all the way to the top of the sheer cliffs. Just make sure that you keep away from the edges to avoid toppling over.
Explore the small town of Doolin which is just a short drive from the Cliffs of Moher. This quaint village is known for its traditional music. Since pubs are actually kid-friendly, you can rest first before heading to a local pub for a session.
While in Doolin, you can book a boat tour to see the Cliffs of Moher from the water. This will give you an entirely different perspective of the place.
Include a day trip to Aran Islands nearby.
You should also spend some time at Burren. Among the main attractions here are the Aillwee Caves and the Poulnabrone Dolmen.
Since you have a rental car, why not go on a scenic drive to Loop Head? Young kids can look for shells at the nearby beach or go and climb the Loop Head Lighthouse. This is the last landmark that you will see between County Clare and America.
Day 7: Shannon
Since this is going to be your final night in Ireland, you should make it count. If you are flying out from Dublin Airport then you better head that way on your final day. Don't worry, there are more activities to do here. Take a look at the ones below.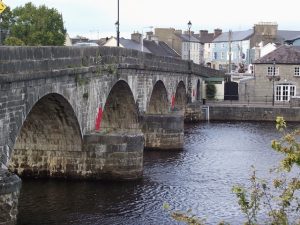 Visit Trinity College. You can take a tour of the school to learn more about its history. Aside from that, its architecture is quite stunning. This is why it has been a tourist attraction on the island.
Drop by Dublin Castle which is an icon in this city. The best way to explore this castle is to join one of the group tours. Aside from exploring its great halls and rooms, you'll learn about its history too.
You can also make your way to Galway City which is nearby. This college town is perfect for day tours.
Things to Do in Ireland
Ireland is indeed a great place to visit. In fact, the sample itinerary above is but a taste of the things that you can do here. That said, here are a few more popular tourist activities that you can add to your itinerary.
Giant's Causeway
According to legends, Celtic giants threw stones out to sea thus creating rocky formations. Today, it is a known UNESCO World Heritage Site in Northern Ireland. And a must-see for travelers. In fact, children will enjoy jumping from one of the hexagonal stones here to the next. Meanwhile, adults who are thrill-seekers can cross the Carrick-a-Rede rope bridge. What makes this an adrenaline-pumping attraction is that the bridge, which is made from wood and rope, stretches perilously out to the sea.
Skellig Islands
One of the best places to visit is Skellig Islands. Star Wars fans will probably realize that Skellig Islands were featured in the movie, The Force Awakens. In fact, these piles of rocks have been around since the Jurassic period. And are left alone pretty much since the monks arrived in the 6th century CE.
It will take you two hours by boat to reach the islands, but the journey may be more enjoyable when you see the dolphins. Aside from seeing where Luke Skywalker meditated, you can also visit Skelligs Chocolate. This is sure to be a hit with your kids.
Great Western Greenway
Meanwhile, if you are looking for the best time with your little ones, you should go on a bike ride at the Great Western Greenway. Aside from being part of the Wild Atlantic Way, it has 26 miles worth of child-friendly paths that you and your kids can bike on. These paths will curve to Clew Bay at County Mayo.
Castle Tripping
Remember when I said that Ireland has plenty of ancient castles? Well, it is true. In fact, it has one of the most castles in the world back in the Middle Ages. Some are already crumbling while others are in ruins. Still, there is still a good number of these castles that have been transformed into luxury castle hotels. I do suggest that you stay in one of them.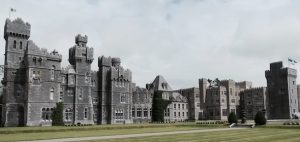 In fact, you can book a stay at Dromoland Castle. Where you can try your hand at falconry and fishing. Aside from that, there is also Ashford Castle which is in Galway. This Irish castle is perfect for those who want to experience staying in luxurious surroundings. Also, Bunratty Castle is a good option for your Ireland vacation. I love their nightly banquet experience here. This banquet includes amazing dishes. As well as actors and musicians dressed in period clothing performing.
See the Fauna In and Around Dublin
For families who are staying in Dublin, make sure that you visit the Museum of Natural History. Kids are sure to admire the remains of the different fauna found in Ireland. In fact, one of the main stars here is the giant whale hanging from the ceiling.
Don't worry, there is a real-life zoo in the area too which is the Dublin Zoo. Located in the center of Phoenix Park, this zoo is home to 400 different species of animals. Aside from that, there is also the Fota Wildlife Park in Cork City. You and your kids can get up close to animals like giraffes, kangaroos, and others. The same goes true when you visit Connemara National Park. Immerse your family in the heart of nature with a chance to see wildlife up close.
See Dublin's Cultural Sites
One of the best things that you can do in Dublin is to see its cultural sites. In fact, I suggest that you make your way to Trinity College's Old Library. Yes, your kids might roll their eyes when they hear you're going to the library. However, they will be mesmerized when they see the Long Room. Aside from its soaring hall, there are more than 200,000 books archived here. The most popular is the Book of Kells. This is an ancient manuscript that 9th-century monks illuminated.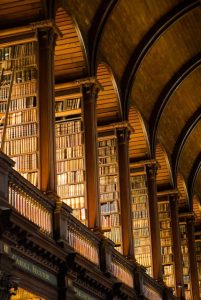 Meanwhile, the National Gallery of Ireland is just across the library. This is perfect for children who have a love for the arts. In fact, there are art programs here for children. On the other hand, you can go on a family-friendly tour here.
Explore Toddler-Friendly Hotspots
Just because you are traveling to Ireland with your toddler, it doesn't mean that they will not have a great time. In fact, there are plenty of toddler-friendly attractions here that you should add to your itinerary. For starters, there is the Irish National Stud and Japanese Gardens in Kildare. There is a small horse museum as well as a nice-sized playground. You can also ride a buggy to explore the paths.
Aside from that, you can also include Fairy Trail at Loughcrew Estate in your itinerary. The Fairy Trail offers a fairy hunt along with treasure hunt maps and more.
Go on an Ireland Tour
If you want to make the most out of your Ireland trip, then why not book a tour? An Ireland tour will take you off the beaten path. This includes exploring small villages where you can learn more about Irish history from the friendly locals. The good news is that you can take different tours of Ireland at your leisure.
You can start with CIE tours where you can choose from their wide array of options. It doesn't matter if you want to explore the north or southern Ireland, you are sure to find a good selection here. Another option is Brendan Vacations. Bring the whole family with you and they are more than happy to assist you in having the trip of a lifetime here.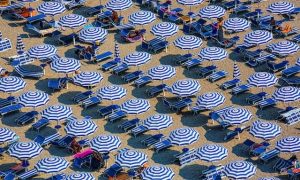 It is also possible to go on a private tour here. Local guides can take small groups around Ireland for a more intimate and enjoyable experience. In fact, this type of tour can become a private departure for you and the family. From pick up at the airport to your hotel and around the top destinations, everything will be taken care of for your group.
See the Guinness Storehouse
Of course, you cannot leave Ireland without seeing the Guinness Storehouse. Yes, it is a family-friendly tourist attraction, so don't worry about bringing your little ones here. The storehouse is fascinating to be in because it shows the history of Ireland's famous drink. Take note, however, that there are some tours that children are not allowed in. You can do a self-guided tour plus gain entry to the Gravity Bar where they sell non-alcoholic drinks for your kids.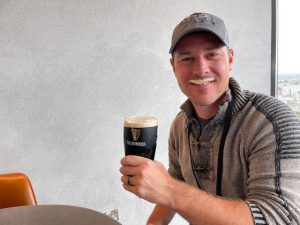 Afterward, you can spend a quiet afternoon at River Liffey. You can stroll along the water's edge while admiring the view. Don't forget to check St. Stephen's Green and the Aviva Stadium while you are here. You will find them in Dublin's city center.
Explore the Seaside at County Donegal
If you want to go seaside to see the Atlantic Ocean then a road trip to County Donegal is a must. The beaches and coves here are the perfect respites for families. Have your little ones search for colorful rocks by the beach. Older children can go horseback riding here too. In addition, you can go on a 45-minute trip to Fanad Head. The lighthouse here is one of the attractions to explore.
Visit the National Museum of Ireland
The good news is that there are attractions in Ireland that are free of charge. Take for example the National Museum of Ireland. In fact, you should bring your family here to learn more about the history of the Irish people. The artifacts here showcase Ireland's past. You and your kids will find them fascinating for sure.
Best Tips to Consider When Traveling to Ireland with the Family
I know you are excited to see what Ireland has to offer. However, there are a few tips that you should consider before traveling here.
Rent a Car
Ireland's public transport works just fine. However, there is a good reason why you should opt to drive on your own. For starters, you will have more time to explore tourist attractions at your own pace. This is especially useful if you have your kids with you.
Take note that you will be driving on narrow roads plus you will be on the left side of the road too unlike in North America. If you are used to this kind of driving then you are in luck. An alternative is to book one of the tour buses here for exclusive use for your family.
Be Ready for Every Season on the Same Day
One thing you need to know about Ireland's weather is that it is unpredictable. Think sunny one minute then windy or rainy the next. This is why I suggest that you prepare for multiple climates when traveling here. Wear layered clothing and keep an umbrella or raincoat with you at all times.
A Nice Visit to Ireland
Visiting Ireland for the first time is an enjoyable experience. I would recommend that you stay here for at least a week so you will have enough time to see the tourist attractions. On a good note, you can bring your credit card with you. In case, you want to extend your stay, you won't have any problem.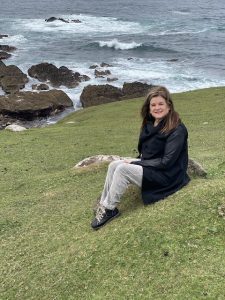 The best thing about Ireland is that there is no shortage of options in terms of sights to see and things to do. Book a tour or explore castles if you like. You're sure to have a great time here so book a trip today.