Cancun has gained a reputation for being an awesome party destination in Mexico. In fact, it is popular among couples and college students who are on their Spring Break! This is not surprising since Cancun has plenty of white-sand beaches not to mention nightclubs that are open until the wee hours of the morning.
---
What's in this post:
hide
The 10 BEST Singles Resorts in Cancun
---
---
On a good note, there are some quiet spots here that are suitable for those who want some peace and quiet. But for the single travelers out there who want to be close to the action, you are in luck! After all, there are plenty of accommodations available in the area.
Singles Resorts to Book while in Cancun
Are you planning a singles vacation with a group of friends? Or perhaps you are one of those solo travelers who are just looking for a good time in Cancun? No matter what your reason is for visiting this party town, finding an inclusive resort to stay in is a must. In fact, I recommend that you check the ones below.
Live Aqua Beach Resort Cancun
Live Aqua Cancun is an adults-only all-inclusive property that is just a few minutes away from Cancun Airport. What makes this one of the best places to stay is the fact that it is close to Luxury Avenue and La Isla Shopping Village. These two are among the top shopping destinations in the Mexican Caribbean.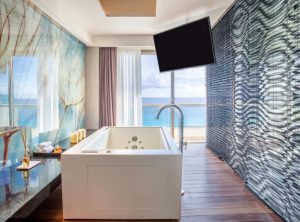 Singles who want to socialize during their trip should check out the Aqua Club Lounge. This lounge area is accessible for the Aqua Club Rooms and suites. You won't feel out of place here because the service and modern amenities will make you feel right at home.
Regardless of whether you want to make reservations in one of their restaurants, or want to nearby tourist attractions, their concierge will be able to help you out. Have a round of drinks or order a continental breakfast, your choice. Don't forget to check out their infinity pools too, especially since they have great views.
Grand Oasis Cancun
Single and ready to mingle? The Grand Oasis Cancun is indeed an oasis for those who are looking for a singles getaway. Located right in Cancun's Hotel Zone, you are just a few minutes away from nightclubs in the district like Coco Bongo. Of course, if you prefer to stay within the hotel, you will not want any nighttime action.
In fact, Grand Oasis has 14 bars that have an extensive list of drinks. Aside from that, there is an outdoor pool that can get pretty busy at times. In terms of entertainment, there are live shows, DJs, and bands, as well as all-inclusive drinks packages. Take note that if you are traveling with the whole family with young children, you might want to choose another hotel.
Temptation Cancun Resort
It doesn't matter if you are on a romantic getaway or want to experience a sensual vacation, Temptation Resort has got you covered. Think of this resort as a playground for adults. In fact, each of the 430 rooms here is beautifully decorated. In addition, the eight restaurants boast a wide range of dishes for that gastronomical experience. Also, there are 5 bars here, including a beach bar, where you can have some drinks or go socializing.
However, there are no nightclubs here. On a good note, their form of entertainment is something to look forward to. In fact, make your way to the Playground where live performances, dancing, and live music are available. There are theme nights too as well as sexy games for the patrons. During the day, DJs will take over and give you beats to dance to. If you want to unwind a bit, then hit the indoor pool.
Hard Rock Cancun
The Hard Rock Hotel Cancun is definitely a hotel for all kinds of travelers. From families to the elderly, there is no shortage of services and amenities here that cater to guests of all ages. This also means that if you are on a solo trip, you will feel right at home here. You'll find this rock-themed hotel in the Hotel Zone which means that bars and nightclubs are accessible.
Aside from that, the Hard Rock Hotel also offers all-inclusive drinks as well as several dining options. They also have two swim-up bars onsite. Guests can't help but gush about the Hard Rock Infinity Pool especially with its amazing beach views. Keep in mind that this hotel is not exactly quiet given its theme. However, you can still find some peace and quiet at their full-service spa. Rest, relax, and unwind after a night of partying so you will be ready for another day of fun at Hard Rock Hotel.
Golden Parnassus Resort
Another option for adults-only inclusive hotels in Cancun is the Golden Parnassus Resort. This hotel is a bit small by Cancun's Hotel Zone standards. Still, it makes up for it with its party atmosphere! In fact, the pool area can get pretty busy at times because of its impeccable drink service. However, the crowd at the Tiki Bar tends to get wild at night.
The spacious rooms are comfortable plus they have a balcony for you to view the surrounding area. You can upgrade your stay to a club-level room so you can have a double whirlpool tub for your own pleasure. Keep in mind that the crowd can get rowdy at times. If you prefer to be away from the noise, you should book rooms at the higher levels. Don't forget to indulge in their spa with services like body wraps and massages waiting for you.
Hyatt Ziva Cancun
Drink in the ocean views from your room at Hyatt Ziva Cancun. Located in the most beautiful area of Punta Cancun, this hotel is a great place to escape to in the Yucatan Peninsula. Take advantage of their inclusive packages. This way, you can spend your day enjoying the white sand beaches or engage in water sports with your friends.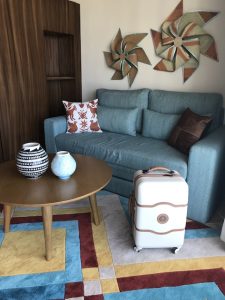 Stay in one of their suites with balconies overlooking the ocean. Get pampered at their oceanfront spa where you can order a massage. On the other hand, if you are feeling famished, there are 8 restaurants to try. Don't forget to mingle with other singles in the hotel in their lounge area. Meanwhile, there are several bars on the property for those who want to drink and dance. Now if you prefer to drink something stronger, there is a microbrewery here as well.
Secrets the Vine Cancun
Secrets the Vine is one of the best hotels for singles. It is a five-star hotel that boasts fantastic views and luxe services. Think nightly turndown service not to mention several restaurants that serve local and international dishes. Their inclusive rates already include all your meals and drinks so you can just choose where to dine each day. In fact, you will not run out of options as there are seven restaurants to dine in.
You'll also have easy access to the seven bars where you can drink and dance the night away. Who knows? You might make new friends here over drinks. Aside from that, there are beach parties as well as theme nights to keep an eye out for. So ready your dancing shoes or go barefoot at the beach, you're bound to have a great time here for sure.
Hotel Riu Cancun
Meanwhile, Hotel Riu is one of the best resorts for a fun group of singles who want to have a blast during their trip. Located in the heart of the Zona Hotelera, this 569-room mega-resort offers an inclusive singles vacation you will not soon forget. In fact, their inclusive vacations for singles include a week's stay at the hotel during early December. Here singles will be pampered right from the start.
Imagine having access to unlimited food and drinks and nightly live entertainment. On top of that, there are non-stop parties as well as daily activities to fill your hours with. There is no doubt that this is the perfect place for singles who want to mingle. Aside from the parties, there are beach activities specifically designed for single guests. Sounds good? It is even better when you book a stay here and experience Hotel Riu at its finest.
Le Blanc Spa Resort
Inclusive vacations at Le Blanc Spa Resort are worth every penny, especially for singles. For starters, it is a AAA five-star diamond hotel that has just undergone renovation. This means that this resort is better than ever! In fact, you get to choose from its 6 gourmet restaurants that serve international cuisine. Also, each of the rooms and suites here is fully stocked, plus they open up to the Caribbean Sea or the Nichupte Lagoon.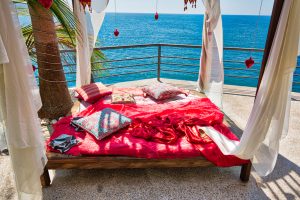 Among the amenities and services that you can expect here are a fitness center, a full-service salon, and an award-winning spa. Also, they have a 24-hour room service which is a plus. And since it is an adults-only resort, expect that the party scene will be top-notch. Head to the bars and nightclubs on the premises, or check out their beach party while you are at it. There is no shortage of fun activities to do here regardless of whether you are flying solo or with your friends.
TRS Coral Hotel
Meanwhile, singles who want an inclusive experience should consider TRS Coral Hotel. Sitting on white sandy shores with aquamarine waters to swim in, this all-inclusive hotel promises adventure to its guests. As you reach this hotel, you will see palm trees lining the walkway. The hotel itself boasts ultra-modern architecture made from sustainable materials. Aside from that, this hotel is near ancient Mayan ruins like Chichen Itza.
Stay in one of their luxurious suites that have a furnished terrace or balcony. In addition, there are several restaurants and bars that you can explore during your stay. You can also take advantage of the beautiful beaches out front which are easily accessible. Aside from that, you can also lounge by their main pool while a butler serves you your drinks.
Optional Resorts in and around Cancun
Cancun is a top destination for singles who want to go out and party. After all, this is where you will find the Party Zone which is an area where bars and nightclubs operate. Aside from the hotels mentioned above, there are more options to consider like the ones below.
Royalton Riviera Cancun
If you are looking for a great time during your single vacation, a stay at the Royalton Riviera Cancun is a must. What I love about this hotel is that they have everything you need for an unforgettable trip. Aside from the luxurious suites complete with room amenities, they also have several restaurants and bars on the premises too.
Not only that but there is a casino too if you wish to try your luck. Aside from slot machines, there are table games here as well. Do you want to burn some calories? Take advantage of the tennis courts or the gym here. Afterward, you can go exploring the ocean by going snorkeling or scuba diving.
Club Med
Meanwhile, this all-inclusive hotel is perfect for guests of all ages. You'll find it in one of the beach destinations in Cancun which is at Punta Nizuc. It's a 376-room hotel complete with amenities like restaurants and bars. The rooms here have great ocean views which is something I would like to wake up to. Also, you can take advantage of their hot tubs too. Feel free to explore the property at your leisure. You can also take advantage of the lounge if you want to see other singles.
Hard Rock Hotel Riviera Maya
Imagine lounging at a private white sand beach with a drink in hand. This is just one of the things that you can do at Hard Rock Hotel in Riviera Maya. In fact, think of this hotel as a party resort with exclusive access to adult-only amenities. From luxurious suites to restaurants that require a dress code for fine dining, you will be spoiled here for sure.
Moon Palace
Head to the southern portion of Cancun and you will find Moon Palace. All the rooms in this inclusive hotel come with whirlpool tubs. Aside from that, there is a section for families and another for adults only. It has the largest pool complexes ever to be seen in Cancun which is its main attraction. Singles should check out the nightlife here as the bars go all out in terms of music and entertainment.

It is true that staying in Punta Cana in the Dominican Republic is a lot cheaper than in Cancun. But the latter has much to offer its guests, especially the singles out there. In fact, Cancun is one of the most popular choices for tourists who want to go all out during their vacation. Not only that but there are plenty of party destinations near Cancun like Playa del Carmen and Puerto Morelos. Also, Cancun is a good starting point if you want to visit the well-known Isla Mujeres.
You can find the best deals in Cancun too, especially during their lean season. In fact, you'll find inclusive packages in hotels like Montego Bay, Le Blanc Spa and Resort, and others to be more affordable. Relax in luxurious rooms with ocean views or take advantage of the private plunge pools if you prefer to enjoy yourself with your friends in your hotel. The best part is that since you are in the Hotel Zone, you are never too far away from all the nighttime activities.