There is much to see and do in Ireland and traveling here should be on your list of countries to visit. From sampling their famous Guinness Storehouse to touring breweries to exploring the landscape, the list goes on and on. Aside from that, Ireland is home to some of the best castles in Europe. In fact, they are among the best places to see while you are on the Emerald Isle.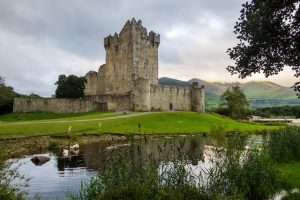 ---
What's in this post:
hide
Castles in Dublin Ireland to Stay In
Royal Retreats:
Amazing Irish Castle Hotels
---
---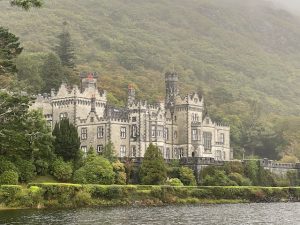 But instead of just visiting them during the day, why not book a stay in one of them? That's right! Skip staying in hotels and apartments in the meantime. In fact, I highly recommend that you go and stay in one of Ireland's amazing castles. This is one experience you will not forget anytime soon.
Best Castle Hotels to Stay In
Staying in an Irish castle hotel is a magical experience. Aside from being away from the noisy crowd in hotels, you'll also feel like royalty as you explore the castle grounds. With luxurious guest rooms and amenities at your disposal, this is an opportunity you don't want to miss. In fact, I have rounded up the best castles near Dublin, where you can spend a day or two.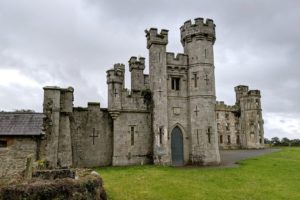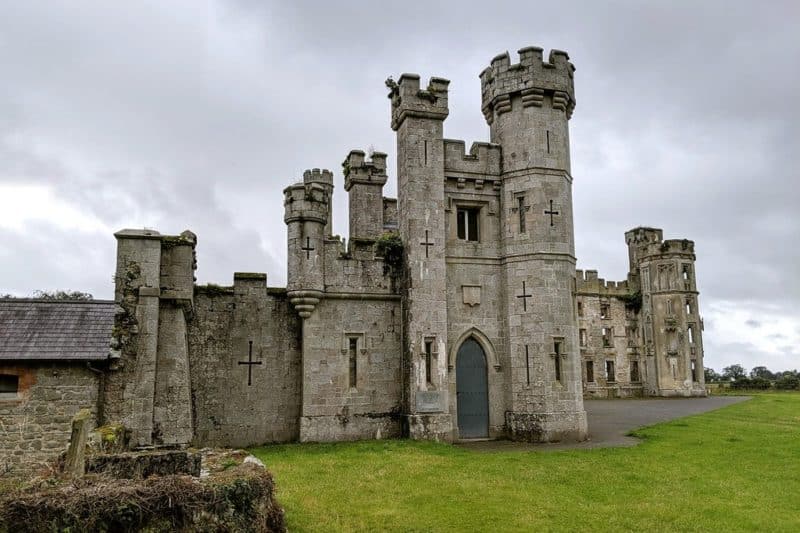 Ashford Castle
This is one of the top luxury castle hotels that you can stay at in Galway near County Mayo. This fairy tale castle rises from the shores of Lough Corrib. It sits on 140 hectares of land surrounded by lakes and forests. Aside from that, the estate stretches towards the north of the Cong village. Here you will find a stone abbey where the last High King of Ireland, Rory O'Connor, spent his final days.
The castle was built in 1228 but has since transformed itself into a French chateau. Later on, it became the summer residence of the Guinness family. In 2013, it was bought by the Tollman Family and upgraded into a castle hotel. In fact, part of the upgrades that they did included plumbing, electrical, and windows. The good news is that they still stayed true to the castle's aesthetics and installed antique furniture too. It is not surprising that Ashford Castle is one of the top destinations in the country.
Abbeyglen Castle Hotel
For those who want to experience what it is like to be a royal then this castle in County Galway is where you should stay. Constructed in 1832, this Abbeyglen Castle has several classic bedrooms as well as suites that are fit for kings and queens. In fact, once you step inside this castle hotel, you will feel like royalty with its world-class service and amenities.
Among the amenities that you will find here are tennis courts, a wellness center, and a lounge. In addition, there is a piano bar where live music and entertainment are frequently held. Also, there is a four-mile walking trail here that you can take advantage of. In terms of food, the castle serves traditional dishes that focus on local produce as well as fresh seafood. It is also a short walk away from Clifden where Connemara ponies can be seen.
Barberstown Castle
Meanwhile, Barberstown Castle is just a short drive from Dublin Airport or Dublin City. This historic 13th-century castle was one of the first Irish country houses that opened its doors to the public in 1971. It has since maintained its elegance by combining its Elizabethan and Victorian extensions with its original Medieval Castle Keep.
Also, it was once the home of the legendary Eric Clapton. Famous rockstars were seen playing here every now and then. Today, it has transformed from a 10-bedroom castle to a 55-bedroom castle hotel. In fact, if you plan on getting married or holding a gala event, Barberstown Castle is a great venue to consider.
Ballygally Castle
This may be the only castle hotel listed in Ulster, you are still guaranteed a wonderful experience here. In fact, with its Ballygally Castle's elegant rooms, fine dining, and historic charms, you'll want to stay here longer. Also, this is one of the cheapest castle hotels that you can stay in which is definitely a plus on my list.
Built back in the 17th century, the castle overlooks Ballygally Bay. It boasts spacious rooms, free parking, as well as a walled garden. I do want to mention that this castle has its own Ghost Room plus a scary dungeon. If you are a fan of the paranormal, this is the perfect place for you. Meanwhile, their Garden Restaurant offers dishes that are a blend of classic Irish and contemporary British treats. Enjoy their morning coffee and afternoon tea service during your stay.
Ballynahinch Castle Hotel
Voted as the number one luxury hotel by Conde Nast readers, Ballynahinch is definitely one of the places you should stay in. After all, the Twelve Bens Mountains serve as its backdrop which is truly impressive. Not only that but there are more than 700 acres of woodlands, rivers, and walking trails too. You can already imagine what you will be waking up to when you book a stay here.
After breakfast, feel free to explore the historic sites in the region. This includes Clifden Castle and Kylemore Abbey. Aside from that, you can also take advantage of activities on the castle premises too. Among these are bike riding, clay shooting, and even going on boat trips to Roadstone Bay to name a few.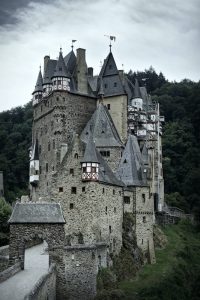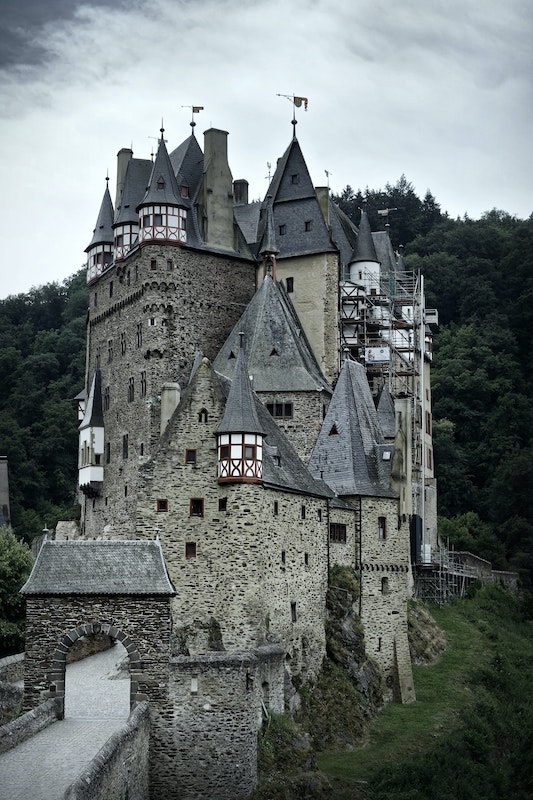 Ballyseede Castle Hotel
The historic Ballyseede Castle lies in County Kerry. It boasts several well-appointed rooms surrounded by more than 30 acres of beautiful gardens and lush forests. Seeing its gorgeous oak staircase should give you an idea of what to expect in this castle. Among the special touches here are the marble fireplaces as well as their lavishly decorated drawing room. Even their rooms and suites enjoy the same style.
Make your way to the O'Connell Restaurant to dine in fine wines and an assortment of Irish delicacies. Getting to this castle in Limerick will take an hour and a half. The distance might be long but it is worth the trip. After all, you get to relax and unwind in one of their luxurious rooms.
Cabra Castle Hotel
At first glance, Cabra Castle Hotel gives that fairytale castle feels to it. No wonder couples want to hold their wedding here. In fact, it is one of the top castles in Ireland for a wedding. After all, their planners are more than happy to assist couples from start to finish. Also, the decorations here are just amazing!
All the furnishings and period features create that old-world charm to the space. You'll find this castle hotel sitting on a 100-acre estate of parklands that are worth exploring. Choose from its 105 bedrooms and 6 cottages where you want to go on an overnight stay. Each space is fully-equipped with amenities for a more comfortable stay. There is a tennis court on the premises plus the golf club is just a few minutes away from the hotel.
Castle Leslie Estate
Meanwhile, Castle Leslie Estate in County Monaghan received the People's Choice Award in 2017 for Ireland's Favorite Place to Stay. It is a well-deserved reward, especially with its colorful history. Aside from its odd secret passages, Castle Leslie's hotel guests are quite interesting too. In fact, Sir Paul McCartney wed his second wife here.
Also, Castle Leslie boasts a fine dining experience at Snaffles. This spacious brasserie has hand-carved ceilings and wood-burning stone ovens. What's surprising is that their extensive menu is affordable. In addition, they have an expanded gin menu where they offer more than 80 types of gin. I suggest that you try Bertha's Revenge. Trust me, you'll thank me later. You can also go horse riding here if you are looking for a unique experience. After all, when you go horseback riding, you'll also get to explore the castle's lands at the same time.
Clontarf Castle Hotel
For those who are considering a castle stay near Dublin, this is a good option to consider. In fact, it is just 15 minutes away from the city center. Also, Clontarf Castle is close to the fishing village of Howth which is a great place for a day trip. There has always been a castle here ever since the Viking days. However, the one that you see here today was built in the 1800s.
I love how the interior is well-designed. I should warn you though that it has that commercialized atmosphere to it hence the crowd. On a good note, Clontarf Castle does have a beautiful wooden bar plus a restaurant to hang out in. This is the perfect base for families who want to explore Dublin and the surrounding area.
Dromoland Castle
Meanwhile, this magical Irish castle in County Clare is just 15 minutes from Shannon Airport. It also served as the house of the clan O'Brien for eight generations. The O'Briens were direct descendants of Brian Boru, the High King of Ireland in the 11th century. Construction of the castle began in the 15th century but it was only finished in 1835. Dromoland Castle has a lush green area around it that you can explore at your own leisure. You'll likely come across deer, ducks, squirrels, and even pheasants. If you are looking for activities to do here, try clay shooting or archery.
Aside from that, Dromoland plays host to several celebrities. Among these are Jack Nicholson, George W. Bush, and Bill Clinton to name a few. With a spa and wellness center, swimming pool, and tennis court, you'll enjoy your stay here for sure.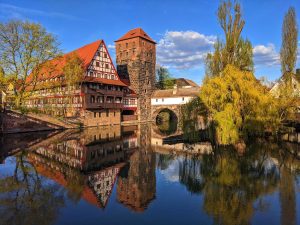 Fitzpatrick Castle Hotel
Fitzpatrick is an 18th-century castle that has a rich history. Its proximity to the airport and city center makes it a perfect spot for business travelers. In fact, you only need to ride the DART train to get to Dublin. Although the decorations here are more modern compared to other castles, you will find elegant rooms to stay in.
Guests can enjoy their indoor swimming pool or go and relax in their sauna. Also, there is a fitness center here where you can release those pent-up energies. You can also go and explore Killiney Hill while you are here. The best part is that this castle overlooks Dublin Bay! This is the perfect place for those who want some peace and quiet.
Kilkea Castle Hotel
Meanwhile, this 12th-century castle in County Kildare boasts of ancient history. Kilkea sits on 180 acres of woodland and gardens. Combine it with its medieval looks and atmosphere and you got yourself a nice place to stay. You can even book their private dining room if you want to enjoy your meal with your family away from the crowd. The dining options here are simply superb.
Guests who stayed here love the archery and boat tours. Of course, there are other activities to do here such as taking a walk in the woods. Aside from that, you should also head to the Moone High Cross. This is a 9th-century Irish pub that is just a mile away from the castle.
Kilronan Castle
This 18th-century fairytale-looking castle is the perfect venue for weddings in Ireland. With 40 acres of the Irish countryside and a stunning view of the Lough Meelagh, this is definitely one of the best places to stay in County Roscommon.
Aside from its lavishly decorated rooms, guests can enjoy various activities on the property. Among these are golf, kayaking, clay shooting, and paddling.
Kinnitty Castle Hotel
This stunning Gothic Castle is one of the oldest castles in the world. Built before the 13th century, this castle lies at the base of the Slieve Bloom Mountains. Each room is individually decorated which adds to its overall look. Think colorful walls and antique furniture. In fact, some of the oak beds here are simply outstanding. Although the bathrooms here are small, they are fully equipped with a bathtub and other amenities.
Guests are welcomed with complimentary tea and coffee. However, if you are looking for a stronger drink then head to the Library Bar. Also, the Sli Dala Restaurant offers a fine dining experience.
Lough Eske Castle Hotel
Considered one of the best hotels in Ireland, Lough Eske opened its doors to the public in 2007. Sitting on 43 acres of ancient woodlands, this castle has elegant rooms that open up to a stunning garden. You will find this in northern Ireland and is around 10 minutes from Donegal. Aside from that, there is a golf course and surf school within a short distance from the hotel.
However, the original Lough Eske Castle actually burned down back in 1939. What you will see is a meticulously renovated castle that pays homage to the county's history. Of course, there are modern conveniences to enjoy here. Among these are the steam room and sauna at the in-house spa. In addition, you can hang out at the Oak Bar where you can listen to Irish music while nursing a drink.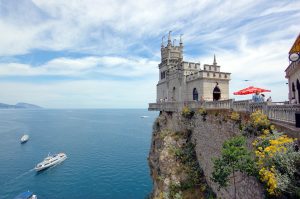 Lough Rynn Castle Hotel
Meanwhile, Lough Rynn in County Leitrim is Ireland's prized gem. In fact, the castle itself is surrounded by nature. Think 300 acres worth of forest plus the Lough Rynn itself. Inside you will find that the castle has maintained its wood paneling, furnishings, and open fires. Of course, there are modern amenities available as well to ensure a more comfortable stay for its guests. This 19th-century castle also has a stunning walled garden, which its award-winning kitchen gets its produce from.
Aside from exploring the castle and its grounds, you should also take part in the numerous activities here. Among these are golfing, canoeing, fishing, and rowing. Meanwhile, those who are not out to explore the Wild Atlantic Way can go on a day trip to Mullaghmore instead.
Waterford Castle Hotel
Now if you are looking for one of the finest luxury castle hotels in Ireland, this is it. Sitting on a 310-acre private island, this once-manor house has now become a Gothic castle. Especially after incorporating the house and the tower house during its construction in the 19th century. Guests will ride a private car ferry to reach this secluded castle. Aside from its luxurious rooms, you'll not run out of activities to do here.
In fact, among the popular activities here are archery, clay shooting, croquet, and tennis. For those who prefer a more laid-back activity, go on a walking tour of the property. There are plenty of trails here to enjoy.
Markree Castle
If you want to stay in one of Ireland's medieval castles, be sure to check out Markree Castle. This 17th-century castle boasts old-world charm. Each room comes with period furniture including claw-foot bathtubs. The beds here are exceptionally comfortable, especially with their goose-down duvets.
Choose between a full English or Irish breakfast to start your day with at their on-site restaurant. You can have your dinner here too if you like. Once you have your fill, you can go on a tour of the castle grounds and the surrounding area.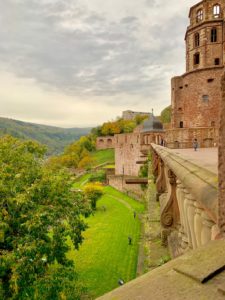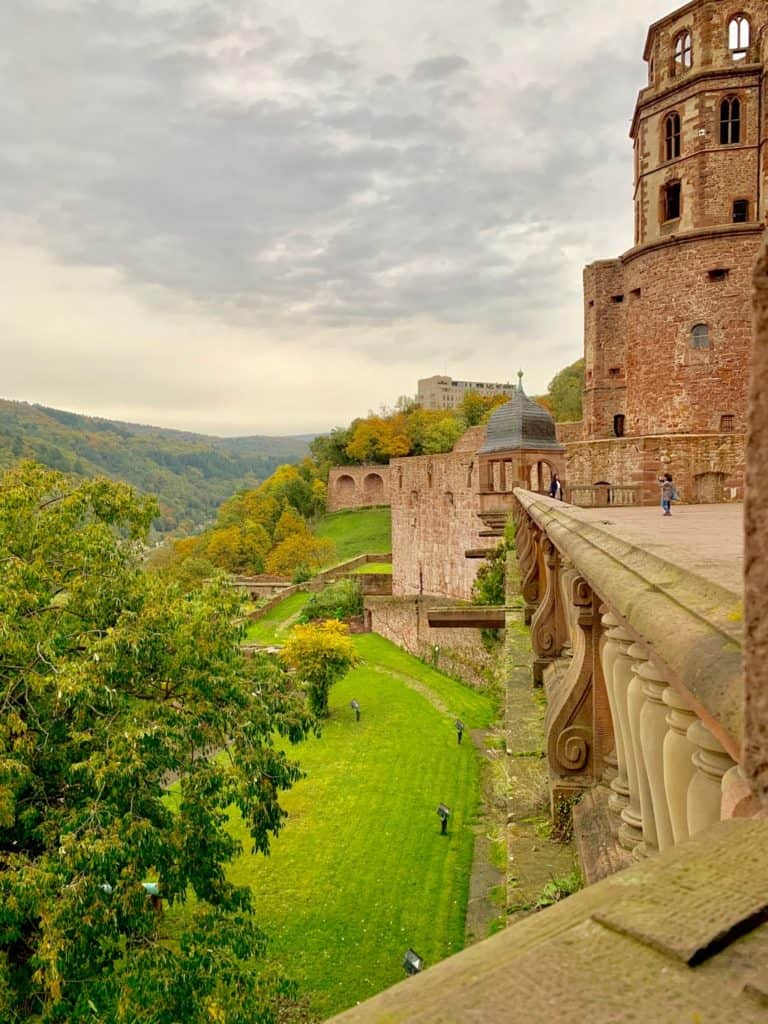 Staying in a Medieval Castle in Ireland
Staying in one of the medieval castles of Ireland is a dream come true for many. Castles like Lismore Castle, Dublin Castle, and the 16th-century castle of Blackrock, are just a few of those that you should consider staying in. Also, the Ring of Kerry. Not only do you get to pass through the Doric columns of Dublin Castle, but you can also stay in their luxurious rooms. In addition, you can also dine in their Great Hall too.
As mentioned before, there are plenty of castles in Ireland. It doesn't matter whether you are in County Wexford or somewhere near Dublin, the castles in the Emerald Isle date back from the 13th century to the 16th century. The best way to enjoy these castles is to go on a tour. Of course, the perfect choice will depend on what you are looking for in a castle tour as well as your location. Bring a good book and just relax and unwind in one of these castles. For sure, you will find more reasons to come back to repeat this luxurious experience.