By Cacinda Maloney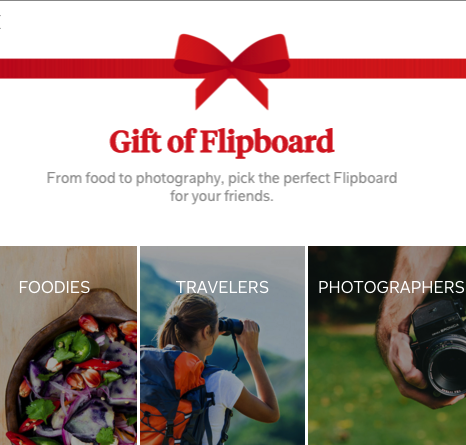 Giving the Gift of Flipboard: I found the perfect gift to give this holiday season! (And it is free!) At this point in my life, I am less materialistic and more into experiences. This gift will give your loved ones an experience that they can navigate through on their phone or their computer.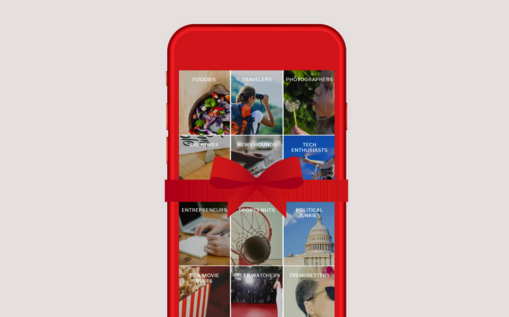 I love the idea of coming up with a custom-made gift for someone that I know that can be catered around the things they love! Once I found Flipboard, I realized that this would be the perfect gift for someone who is passionate about something as much as I am about travel. Plus it is free (value or smart luxury!) and who doesn't like that?
We all know someone who is crazy passionate about SOMETHING:

If the person you want to give the gift to loves travel, or food, or photography, or tech, (I could go on, but you get the jest that there are many types of gift boards), then you can give them the perfectly curated gift. Flipboard has gift board for 21 categories. These gift boards are preconfigured content in a Flipboard style magazine that is ready for you to give. Each of the gift boards are selected effortlessly for your recipient from some of the best Flipboard Magazines, topics and publishers from the web about the topic you choose.
Giving the Gift of Flipboard
Here is a great example of a Gift of Flipboard for Travelers: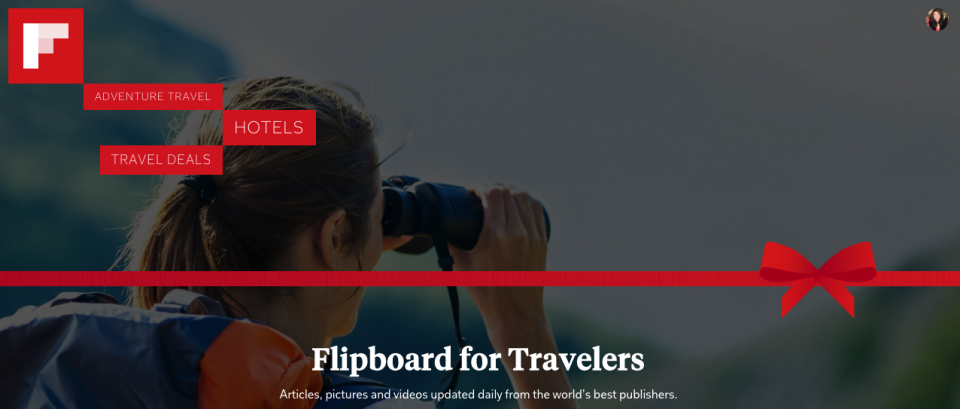 Giving the Gift of Flipboard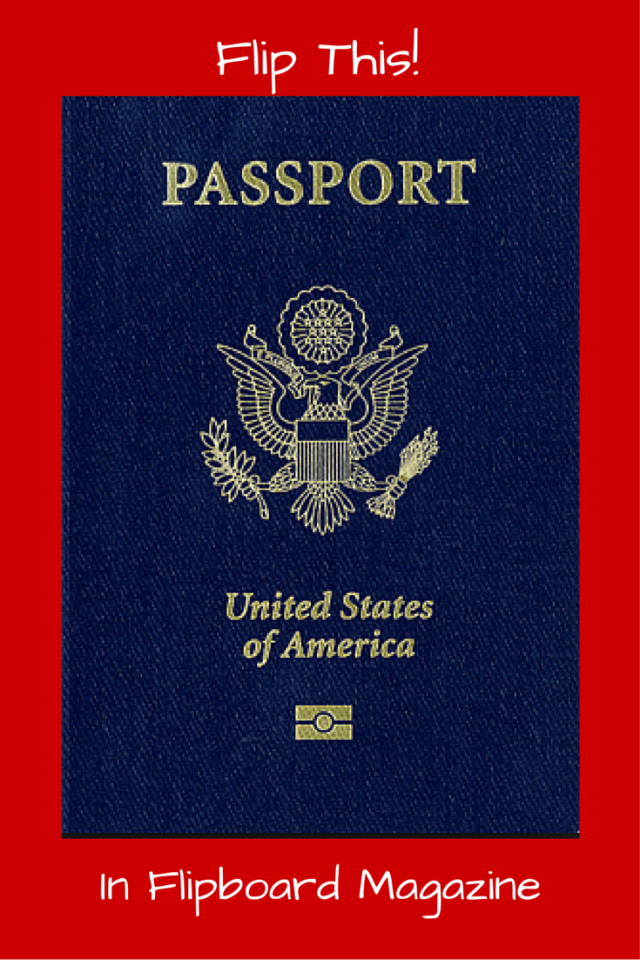 Give the gift of Flipboard to a loved one for them to have a magazine full of great stories on the topic they are interested in. If they happen to love Travel as much as I do, Flipboard has created a starter package on travel for them to try out! (again, you can choose up to 21 topics). If they want to add more, they simply tap "Get More" at the bottom of their feed to pick other great topics to follow.
Once you have given the gift, the Flipboard Magazine will become instantly preconfigured with awesome content! These "starter ­kits" give your loved ones a package of stories that they will love. In other words, you won't have to do anything for them to experience fantastic articles, photos and videos about the topic they love!
Giving the Gift of Flipboard
I have created a BEST OF FAMILY TRAVEL MAGAZINE for those of you looking for ideas for places you can take your family on vacation in the upcoming year. I presumed that since my family has traveled every six weeks for over 20 years, we know about a few places you might want to take your family.  And I am not talking about Disneyland here, although we went there too!)

FOLLOW ME ON FLIPBOARD MAGAZINE

Disclosure:  Sponsored content.