Just as I have written about the best Dallas Fort Worth Airport options, I recently found the best LAX hotel with a shuttle airport option: Hyatt Regency LAX. As one of the 777 properties of the Hyatt Hotel Corporation, it is an interesting fact that the first Hyatt House branded motel was a small LAX motel located near the airport. Decades after the first Hyatt hotel was established, the Hyatt Corporation has come back to upgrade it to one of the best LAX hotels with a shuttle – Hyatt Regency LAX. And upgrade it they certainly did! This hotel is one of the newest of the Hyatt chain hotels and offers 580 guest rooms including 23 suites.
---
What's in this post:
hide
Hyatt Regency LAX
---

Best LAX Hotel with Shuttle – Hyatt Regency LAX
With the new $75 million renovations, the lobby is massive, colorful, and has modern decor. There are several front desk areas to check in and a special line for Hyatt elite line. They had flowers at each check-in desk and the wait time (at least for me) was good.
LAX Airport has one of the best hotels: Hyatt Regency LAX
The Hyatt Regency LAX is known as a premium hotel complete with a workout facility, heated swimming pool and comfortable sitting areas outside. Not only that, they even have an ambassador and certified therapy dog who is around for pets and cuddles! His name is Sir Hyatt and he is super cute! Just ask at the front desk for a chance to walk or pet the dog!
Plus, Hyatt Regency LAX is the only hotel that has 24-hour complimentary airport shuttle service to any terminal. As you can see it is THE PERFECT place to stay when you have a layover at LAX or just want to get away!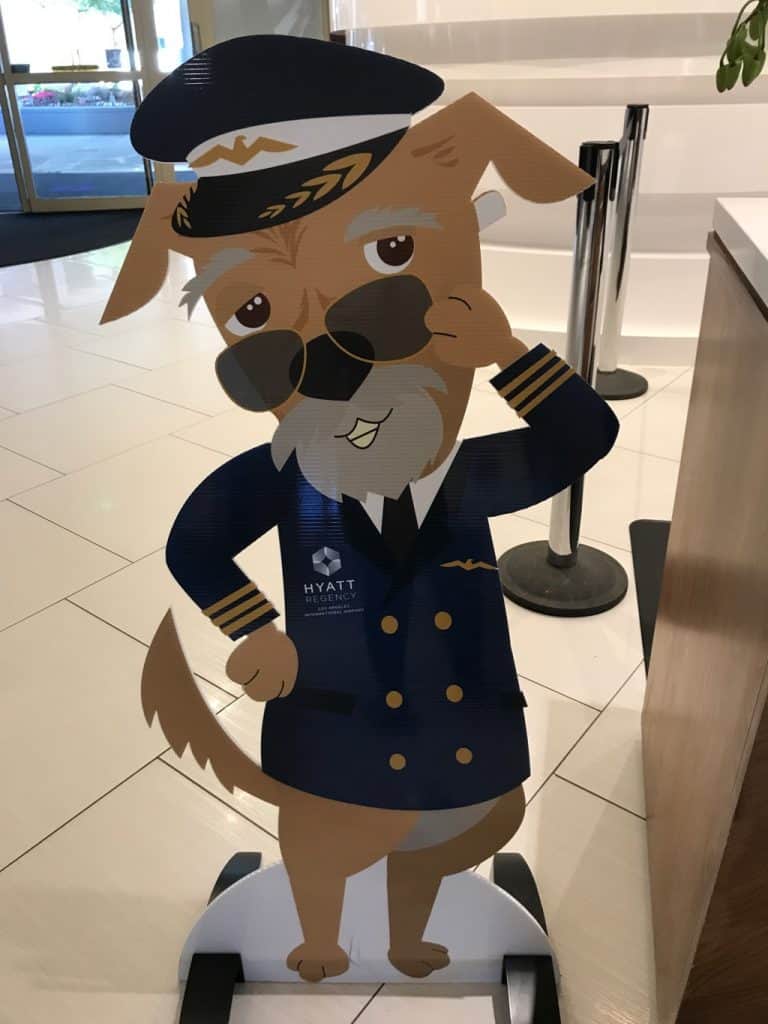 LAX Hotel with Shuttle – Hyatt Regency LAX Amenities
LAX Hyatt Regency Offers Free Shuttle Service!
Hyatt Regency LAX is the closest hotel to the airport but does not operate like your run-of-the-mill hotel airports. That is why I like to call it the "un-airport airport hotel." It is unlike most airport hotels that are notoriously bad! Located at 6225 West Century Boulevard, this airport hotel is within walking distance to Terminal number 1 at LAX. But of course, a free shuttle service is available any day and night and it runs as smooth as a button.
Be on the lookout when you land at LAX for the Hyatt Regency LAX Shuttle with the Quick Park logo in purple. Hyatt Regency LAX partners with Quick Park, which is the closest parking garage to the LAX terminals. They have dozens of shuttles constantly running, so you will never have to wait very long when you are coming or going!
Speaking of a great LAX hotel with a shuttle – as mentioned before, the service runs 24 hours a day (and night) and is as simple as letting the front desk know you need a ride. It runs every 15 minutes to each of the major terminals (but I found it to be quicker than that). You can even choose to valet park or self-park in their garage if you have a car and then take their exclusive shuttle servicing ALL terminals. How cool is that?
Hyatt Regency LAX $75 Million Dollar Renovation
You can sleep like a baby at the Hyatt Regency LAX motel because the busy airport noises will not be heard in your room, as I found the suite to be very quiet (that was part of the $75 million dollar renovation they did). As they have soundproof windows and blackout shades! The amenities that are offered at this hotel include business services, laundry, concierge, complimentary Wi-Fi, multilingual staff, valet parking, heated swimming pool, dining on site, as well as meeting rooms and even a small wedding venue.
LAX Hotel with Shuttle – Cool Features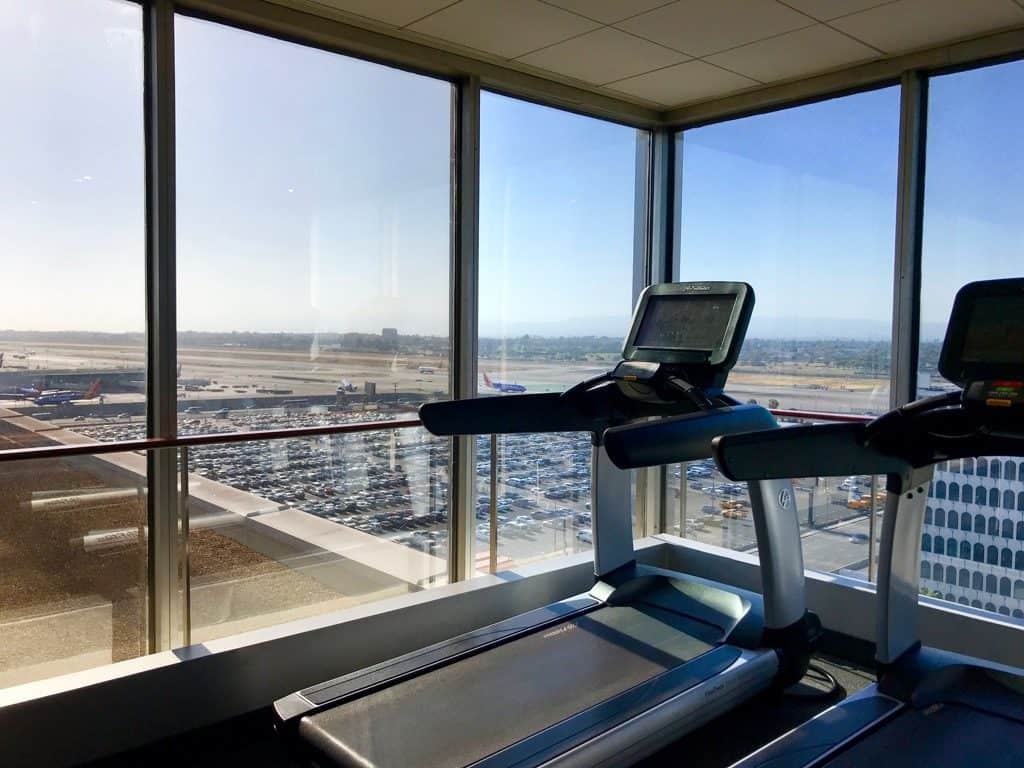 Hyatt Regency LAX
One other cool feature for airplane enthusiasts like me is that the fitness center overlooks 2 primary LAX runways where you can watch planes take off and land while working out. (TIP: They even have rooms that have this view, so be sure and ask!) The pool is heated and also open year around. Also If you live in the area, or need a central place for a meeting or family event, you can even rent space in the Regency Ballroom, the Penthouse 280, the Regency Grove and the Park and Studio Suites. So don't make the excuse that you never see family and friends, as everyone can fly into LAX and meet here! In fact, you don't even have to be flying to spend a night or two at the Hyatt Regency LAX!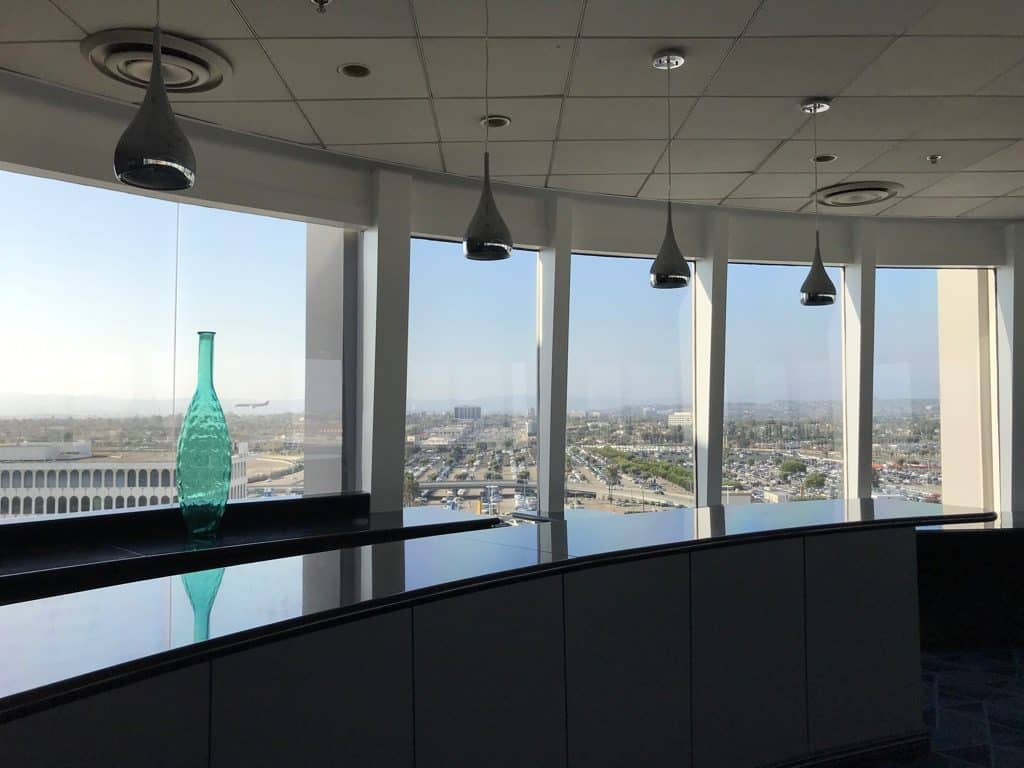 ---
It is literally the best "un-airport" airport hotel in the country!
---
Hyatt Regency LAX Rooms
I received a King Standard Suite with a rainfall shower and shower wand, a large screen television in front of the bed and in the living room. It had multiple plug-in devices near the bedside table. With two bedrooms – it had a separate dining/bar counter and then a lounging area with a sofa and chairs. In the dining/bar counter area, it had a sink and full-sized refrigerator with 2 bottles of complimentary water per day.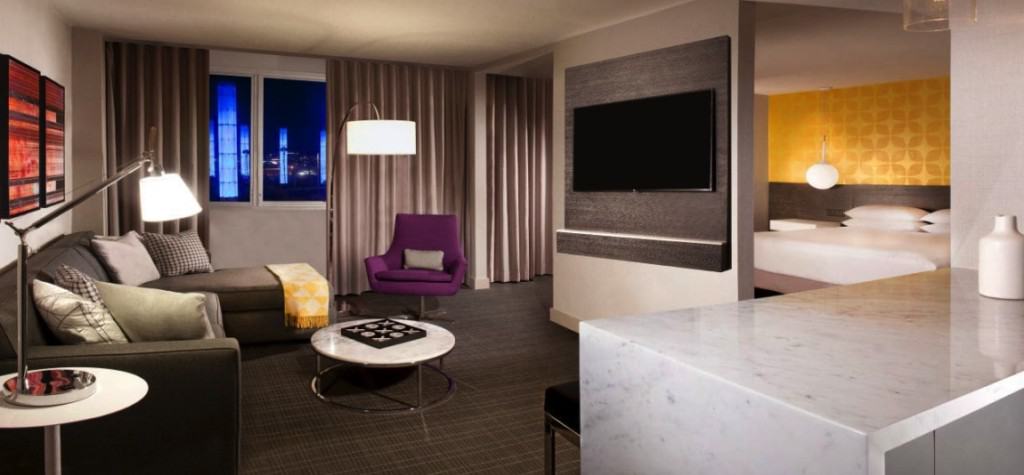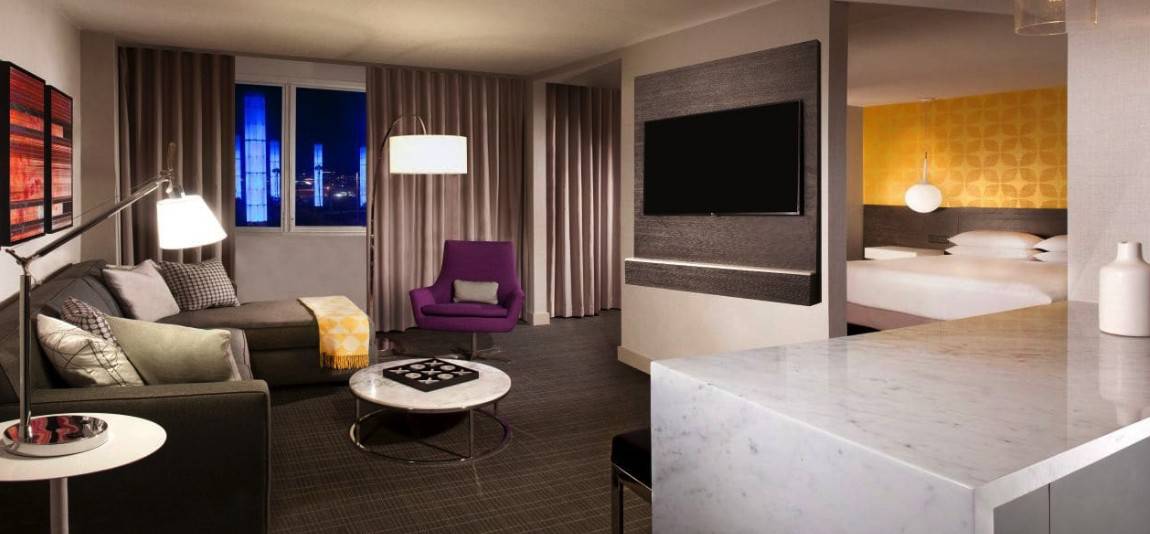 LAX Hotel with Shuttle – Dining and Drink Options
Dining at the Hyatt Regency LAX is also top-notch. Your mouth buds will water at the sight of the Asian and Latin dishes that are served up at the hotel restaurants. The three different places to eat at this hotel are Unity la market, Unity la bar and Unity la which offers meals such as pork ribs, drunken noodles, sandwiches, and pizza. The chefs at the Hyatt Regency know how to cook up a delicious meal for their guests. For a complete sit-down dinner, Unity la offers breakfast, lunch and dinner options that are out of this world.
Hyatt Regency LAX – Yum Yum!
Some of the items on the breakfast menu include avocado toast ( yum!), breakfast club sandwich and tres leches French toast. The salmon burger and parmesan truffle fries at this restaurant are to die for too! As well as the charred Korean sticky ribs! For people who are on-the-go, the café-style market, unity la market offers quick service and tasty food options on the go. Although the food at the unity la market is "quick grab", the quality of the food is never compromised. The best local beers such as Smog City and Eagle Rock are offered at the unity la bar. This bar serves smaller meals for lunch and dinner and with the tastiest organic liquor from the Greenbar Distillery, a local Los Angeles business founded in 2014. The Greenbar Distillery has the world's largest portfolio of organic spirits, so I would say that is pretty cool!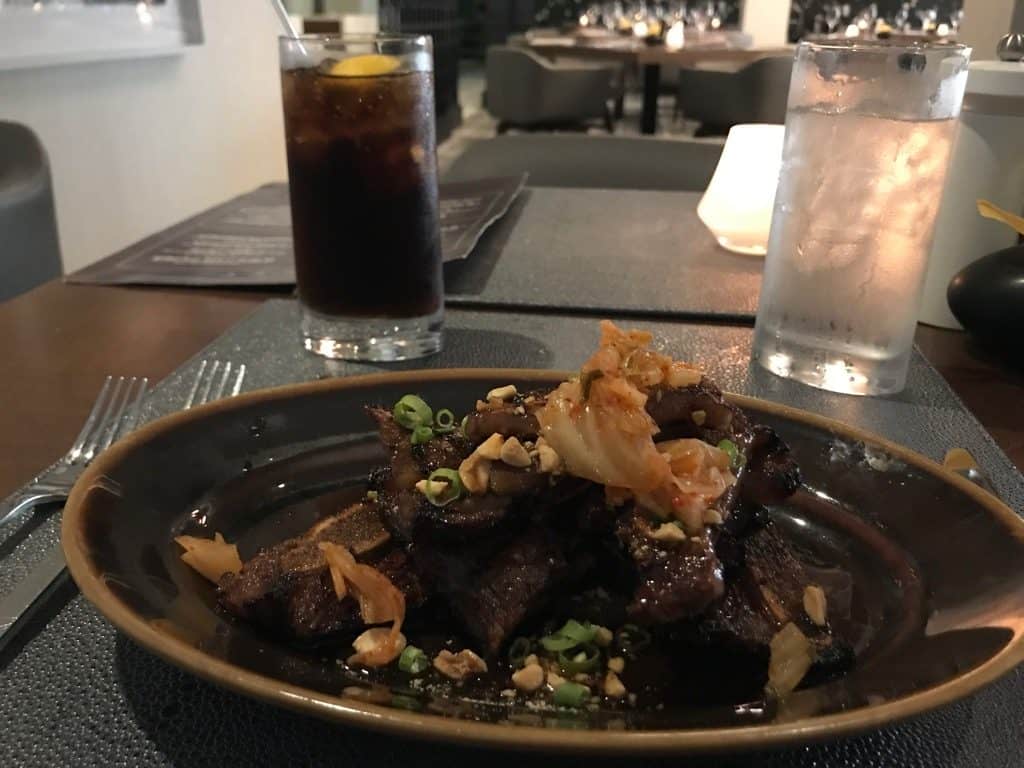 LAX Hotel with Shuttle – What Else is There to Do Nearby?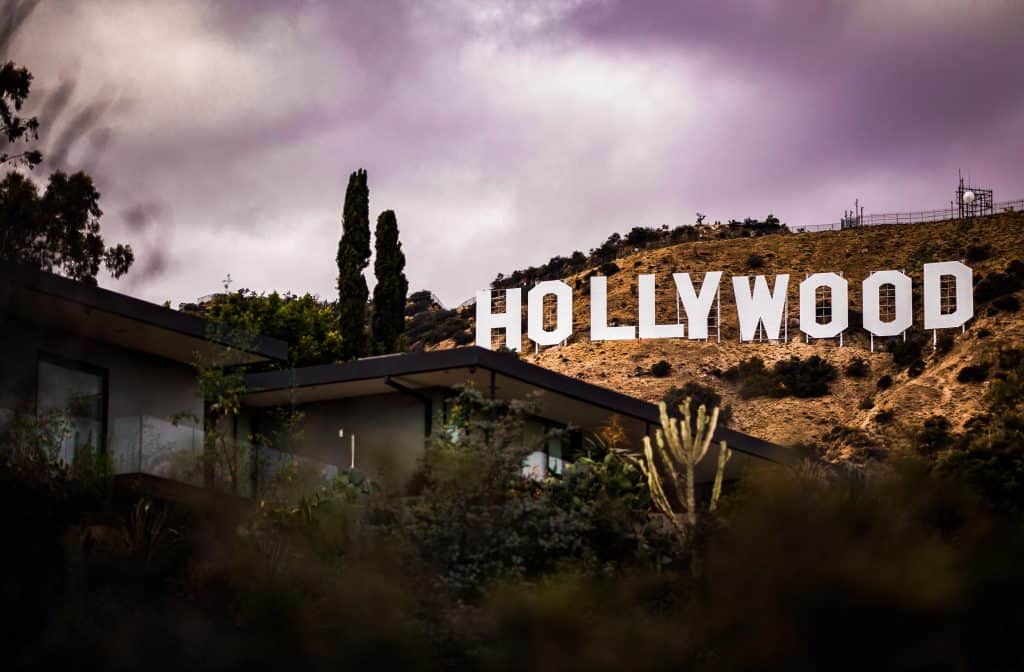 LAX Hyatt – Nearby Attractions
If you are in town for more than a day, then a trip to the nearby area attractions is a must! When looking for a change of scenery, the city of Manhattan Beach offers great views and a chance to splash around in the Pacific Ocean. Families who are traveling to LAX can make a quick stop at the famous Disneyland and say hi to Mickey Mouse before heading back to their cozy LAX motel room at the Hyatt Regency LAX. Less than 6 miles away from this hotel, families can bring their children to the STAR Eco Station to observe the wildlife and animal exhibits. Within 6 miles of this hotel, guests can head on over to the Hermosa Beach to go surfing, swimming and biking riding. A 15-mile ride through the busy city of LA will bring you to the Los Angeles Fashion District for the best designer shops and trendy shopping spots. You could also go to the three-mile stretch of sand at Dockweiler State Beach, or venture to the Griffith Observatory to get a glimpse of the —all within easy reach of this LAX motel.
No other LAX motel can beat the location, price, and service of the Hyatt Regency LAX. It is a home away from home for many people and the most "unairport" airport hotel ever.
Disclosure: As is common in the travel industry, Dr. Maloney was provided with accommodations, meals, and other compensation for the purposes of review. While it has not influenced her review, PointsandTravel.com believes in full disclosure of all potential conflicts of interest. All Photos by the author. There may be affiliate links in this article.