Bonjour! Won't you come with me to Provence in the South of France?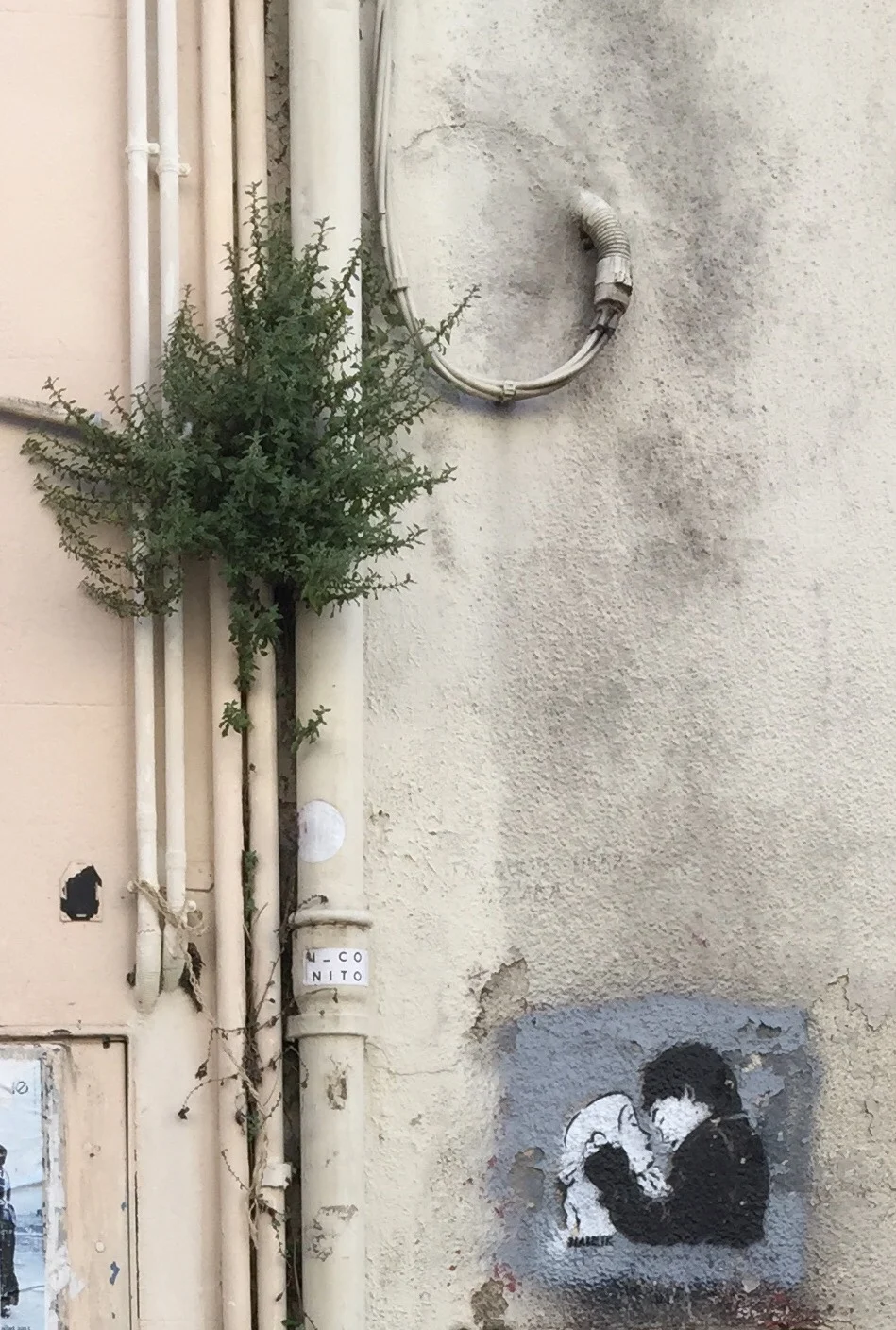 Let the Romance Begin in Southern France
Don't blame Southern France; they just can't help themselves with their lavender-filled shops, hilltop villages, old churches, and their seductively gorgeous coastline. Heck, even the Vatican transplanted to Provence in southern France during the fourteenth century, as they decided they just might like this location better than Rome, Italy itself! They bought Avignon from the Queen of Naples for 80,000 gold florins! What a steal they got!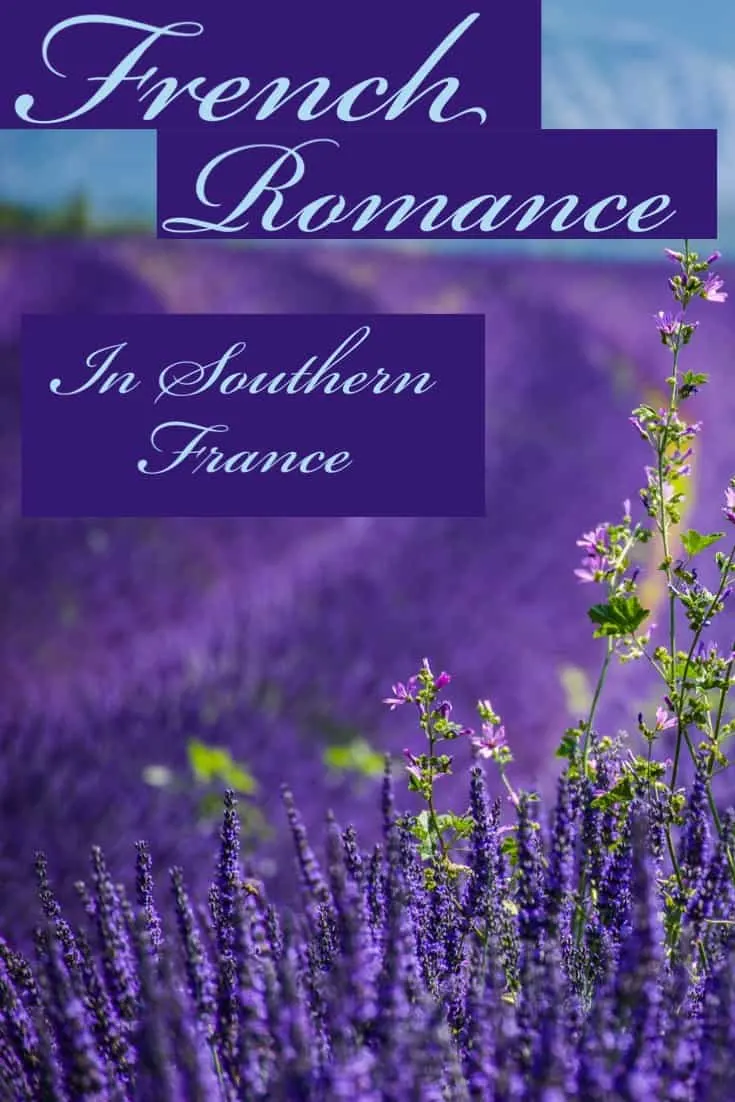 And if you want to head on over to Nice, France, this is an awesome guide for you to read!
---
Making my way from Paris via the TGV fast train to Marseille in South France for an overnight before boarding the Viking River Cruise, I couldn't get there quick enough. I had heard of the geographical and historical region Provence in Southern France for years and dreamed of taking a trip to see what all the fuss was about. From the map below, you can see that my itinerary was from Avignon to Lyon gliding down the Seine River.
But deep in my soul, I was waiting for Provence, like the gaze of a sailor with desperate eyes looking for some distance sails. I was just waiting for the magic of a French holiday to begin.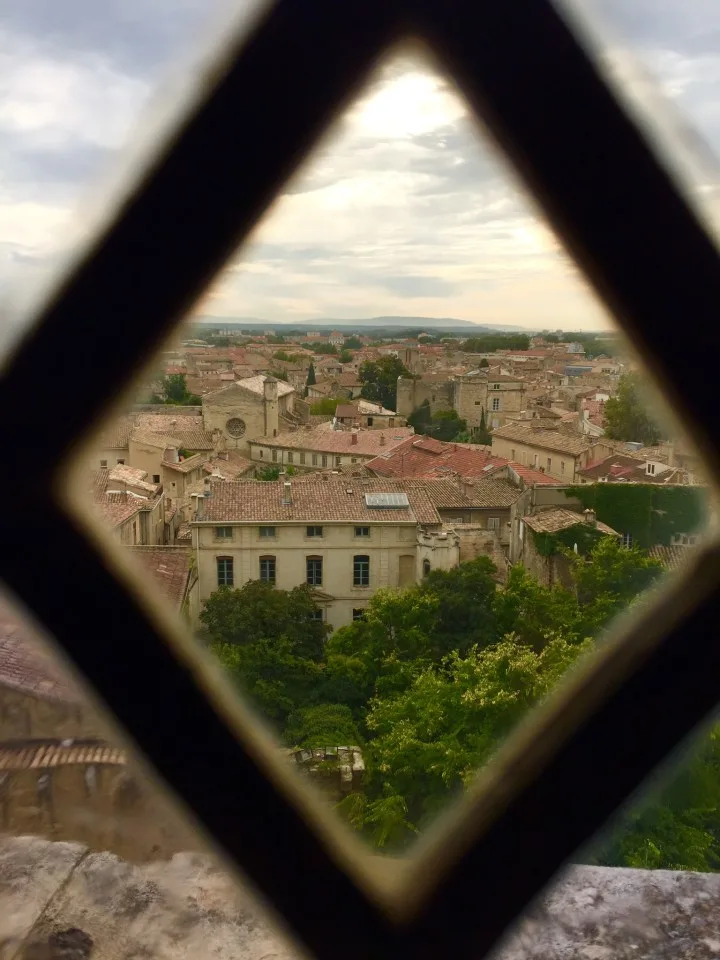 Related: How to have an epic South of France Road Trip
First Stop: Avignon
My first stop was Avignon, which overlooks the Rhone River on the western edge of Provence in Southern France. It is here where the French have taken the art of living very seriously in this medieval walled city.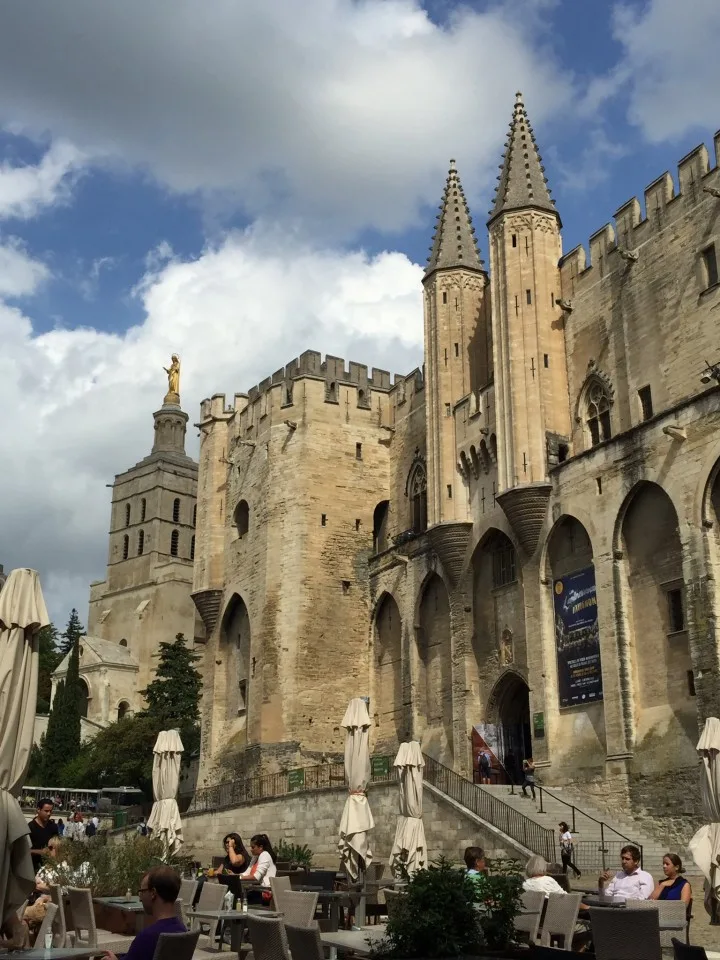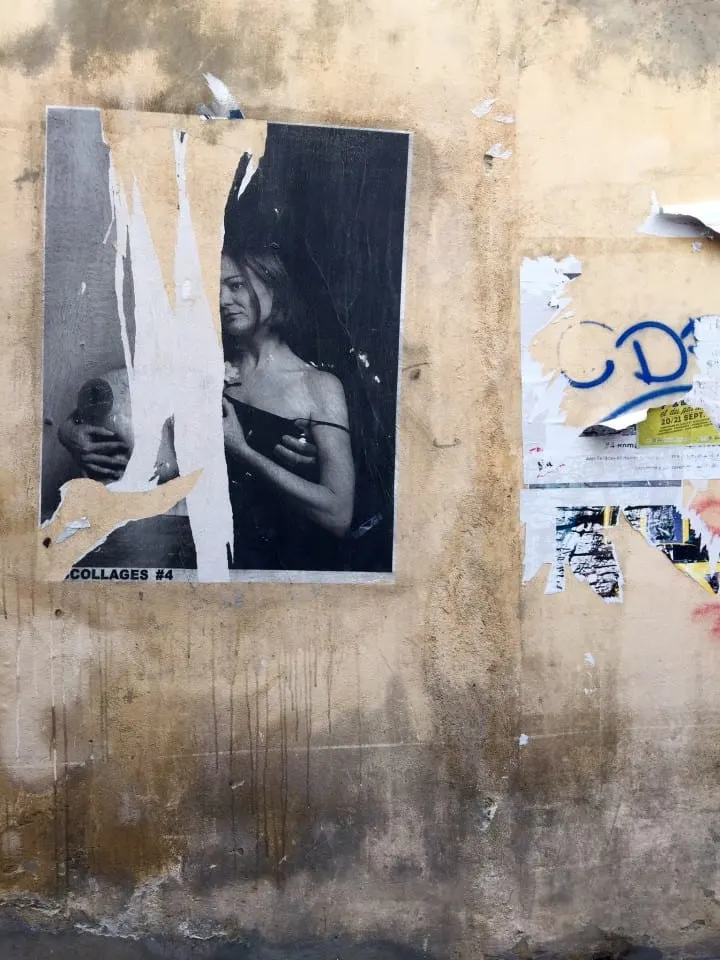 Clock Tower Square
With its' cafes that sprawl out onto the cobble-stoned streets, as they wind their way to the Clock Tower Square. It was bustling with tourists, and locals alike, while I was there. They were sitting in cafes, sipping their wine with their cigarettes; dressed very chic as if they knew a secret I didn't. Their kids were running around and begging to ride the carousel, which is a permanent fixture in all the French towns I have ever visited. This busy square is also home to the 19th century City Hall and the Opera House.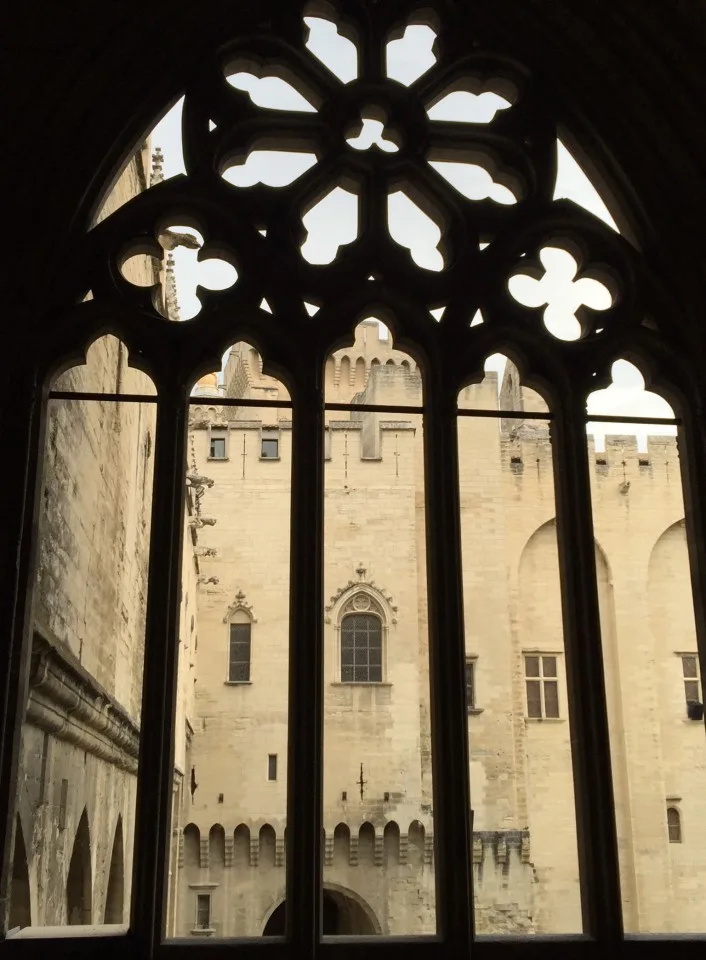 Palace of the Popes
Eventually, you will make your way to the "Palais de Papes" or the Palace of the Popes, a UNESCO world heritage site. Be sure to purchase a ticket to go inside instead of just admiring it from the outside. You can take a quick look around, as the palace is in amazing condition considering it is more than 700 years old. It is decorated with stunning frescoes on the walls and elaborate tile work on the floors. It is a massive structure that dominates this small village in southern France as the largest medieval Gothic building in the world.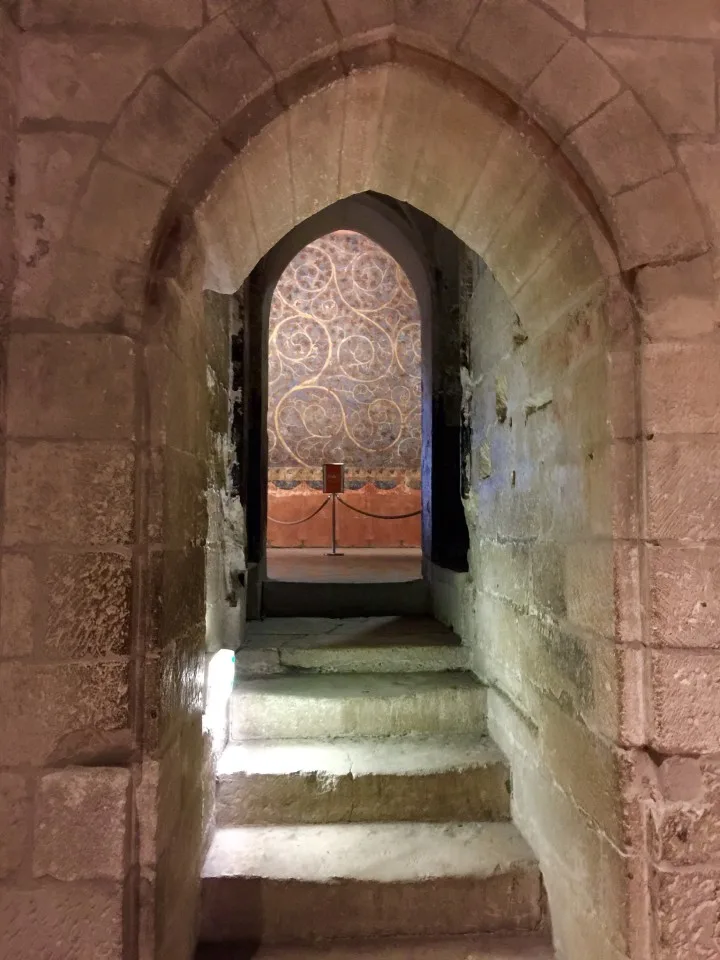 ---
There is so much to Savor in South France
---
There is much to savor in Avignon, with its simple pleasures of pale blue doors and light cobalt blue shutters.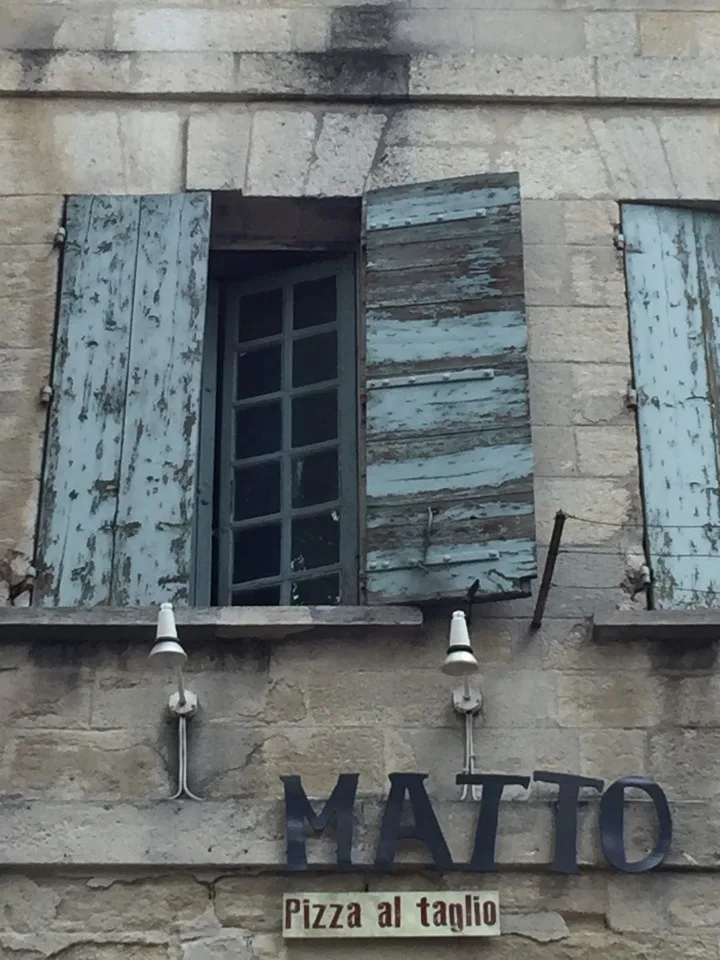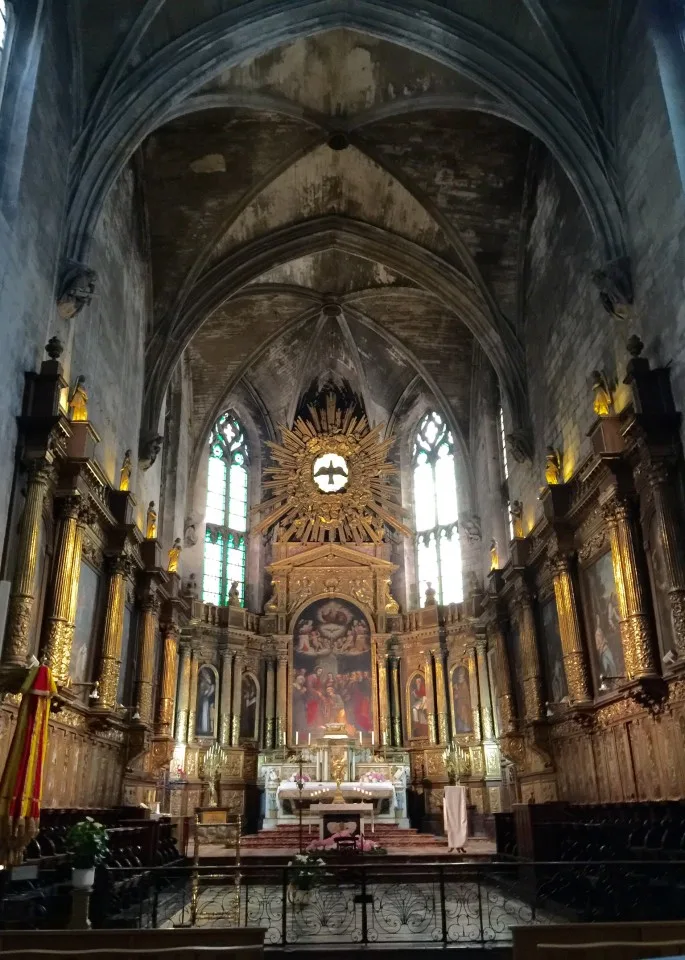 Avignon has churches galore and you just never know who you might just run into. Some days I actually expected the Pope himself to pop out that door.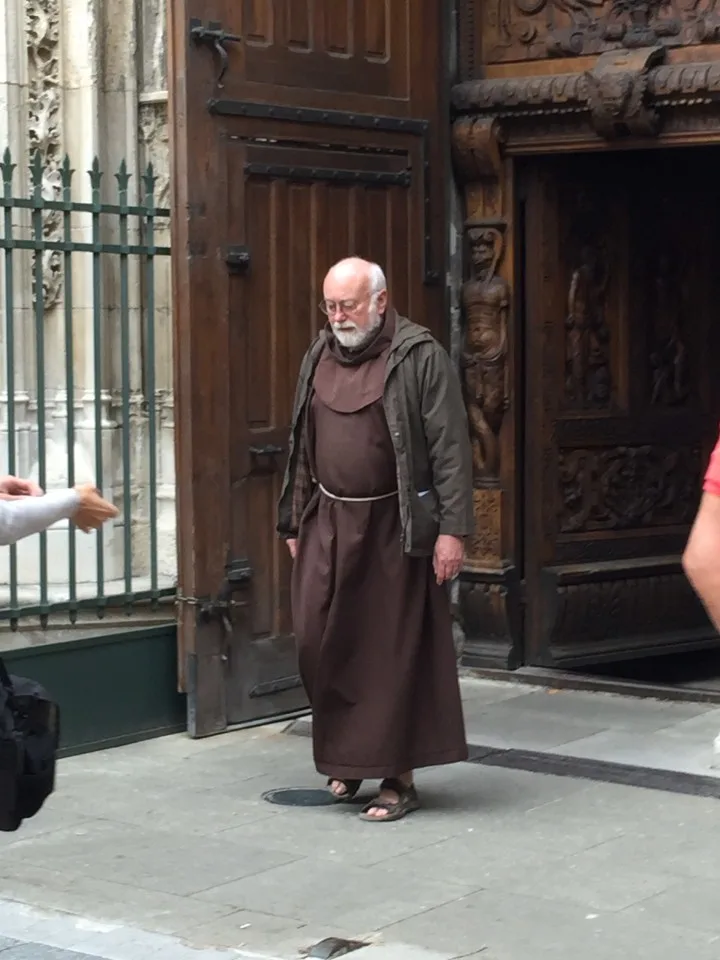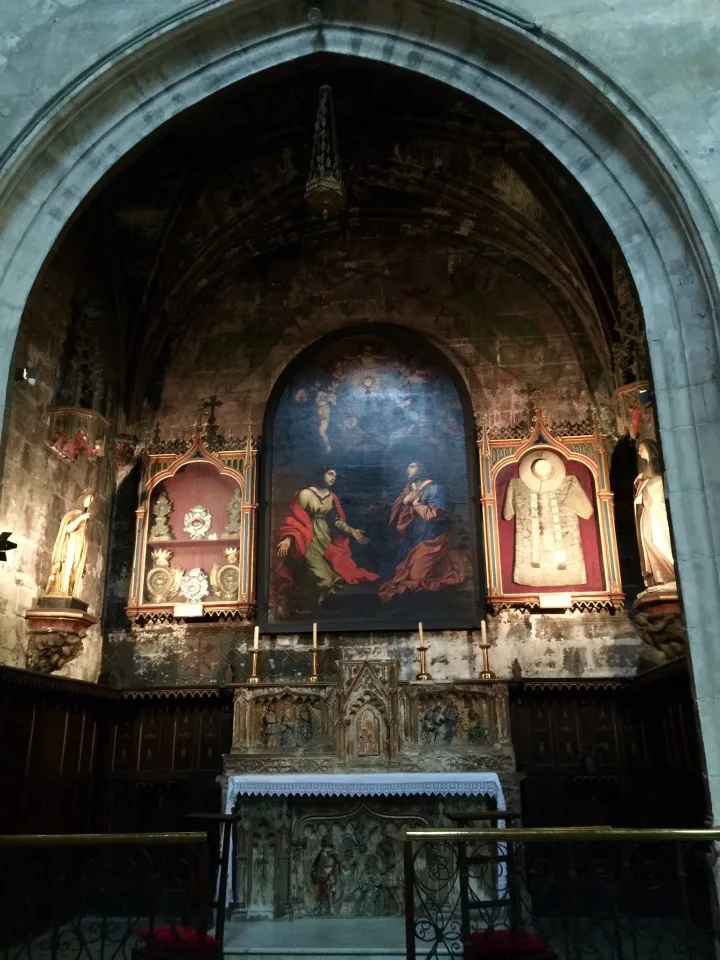 With the quaint cafes, coffee houses and the gelato shops, there is something here for everyone, young and old. They also have some of the most amazing food markets and fun, yet funky French flea markets!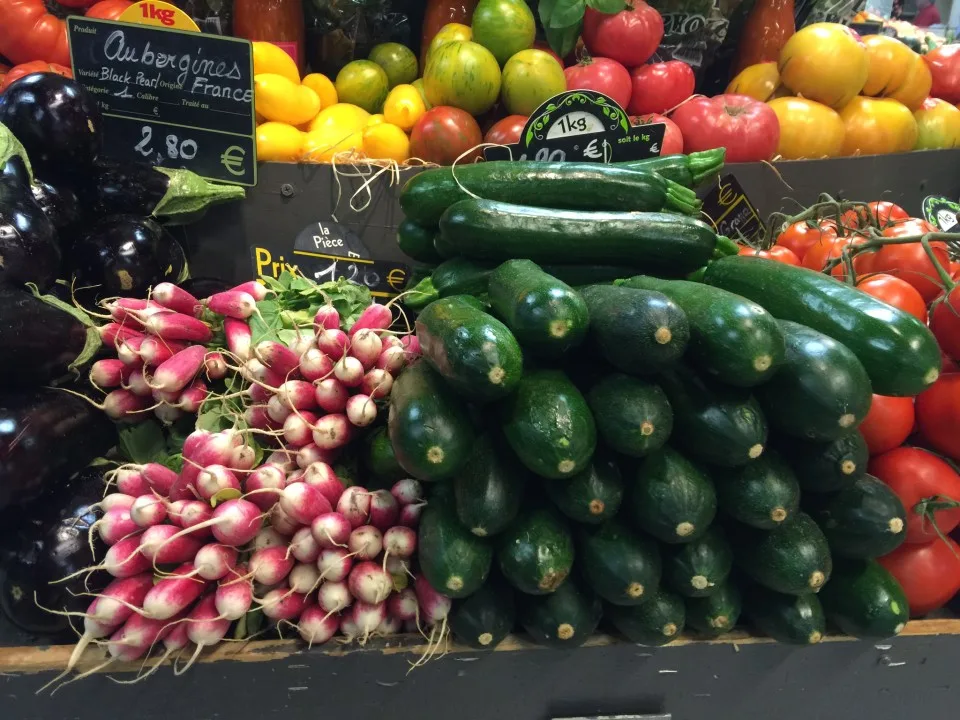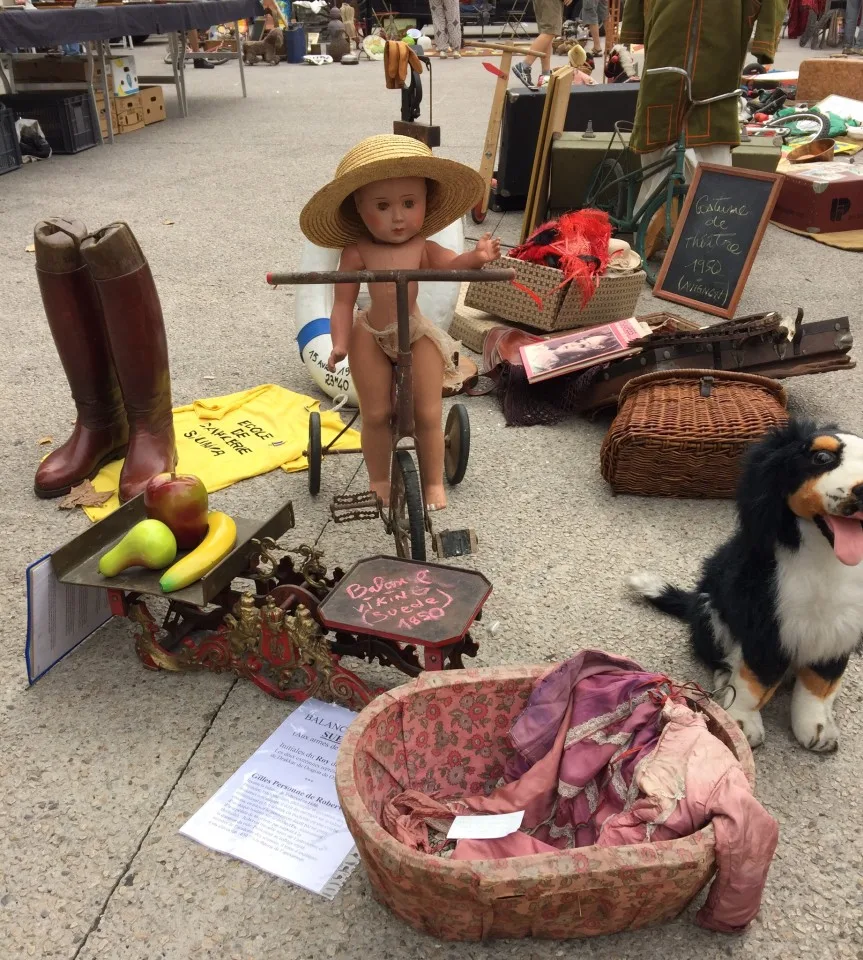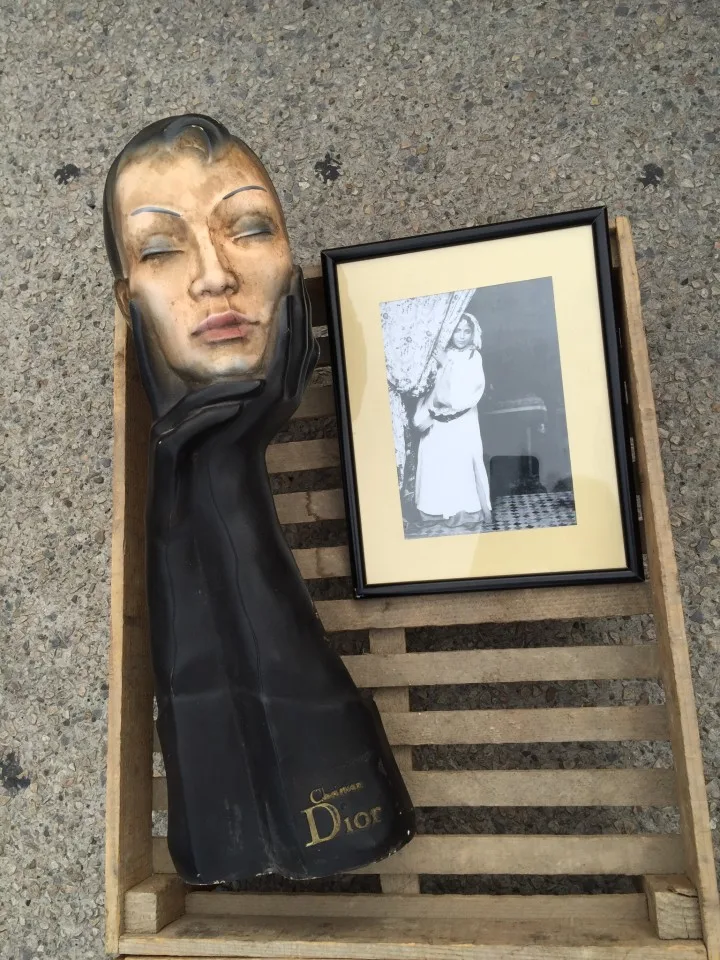 Sunset in Southern France
As the sun sets, with hours and hours of walking the city, photographing every inch, my aching feet make their way back thru the narrow passageway I originally entered to get into the walled city.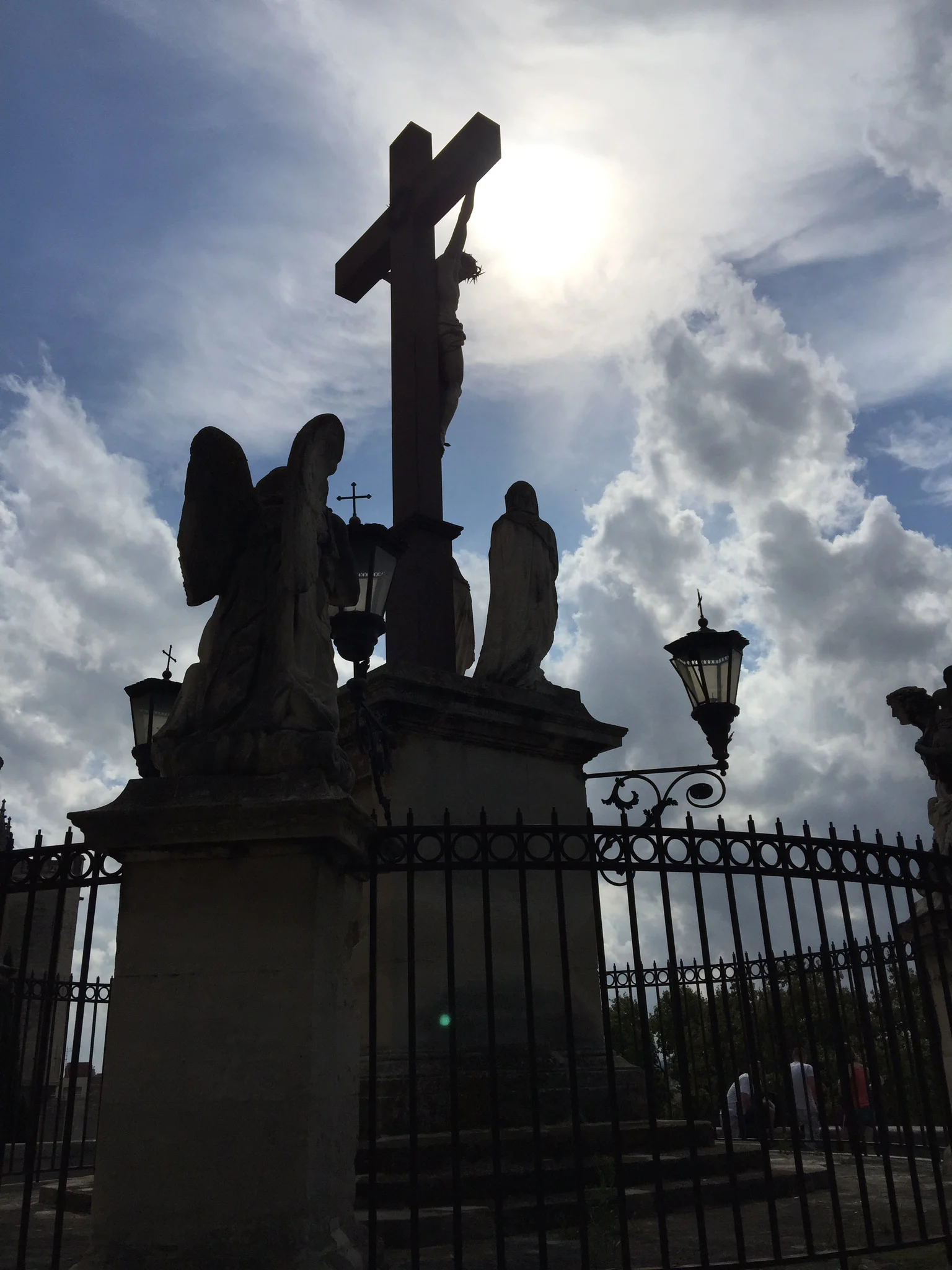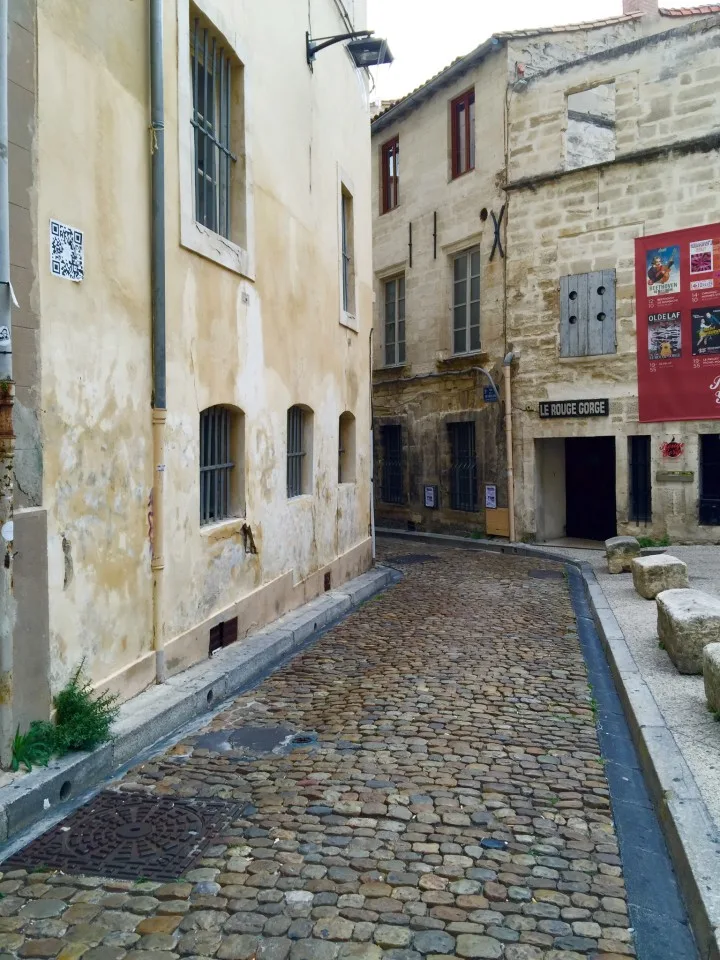 I went back to my perfectly pampered room on the Viking Ship THOR, which was just steps from the entrance to the city. This was my very first day of the "Portraits of Southern France" cruise with the company Viking River Cruise in Southern France.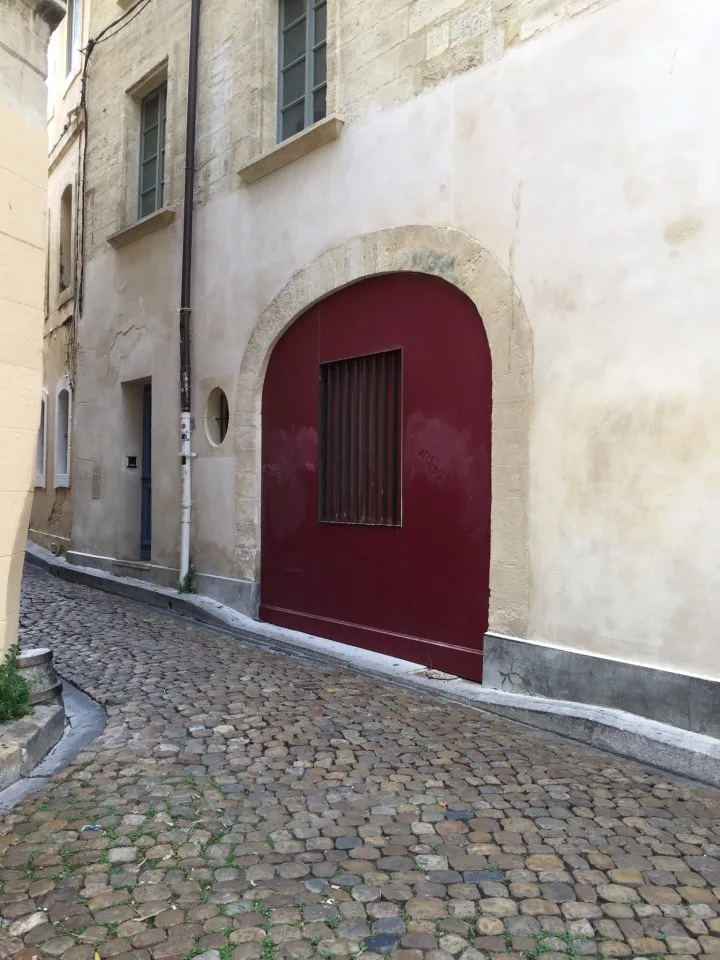 As I turned out the light that night and closed my eyes, I could only dream that Day #2 was half as magical as this day was.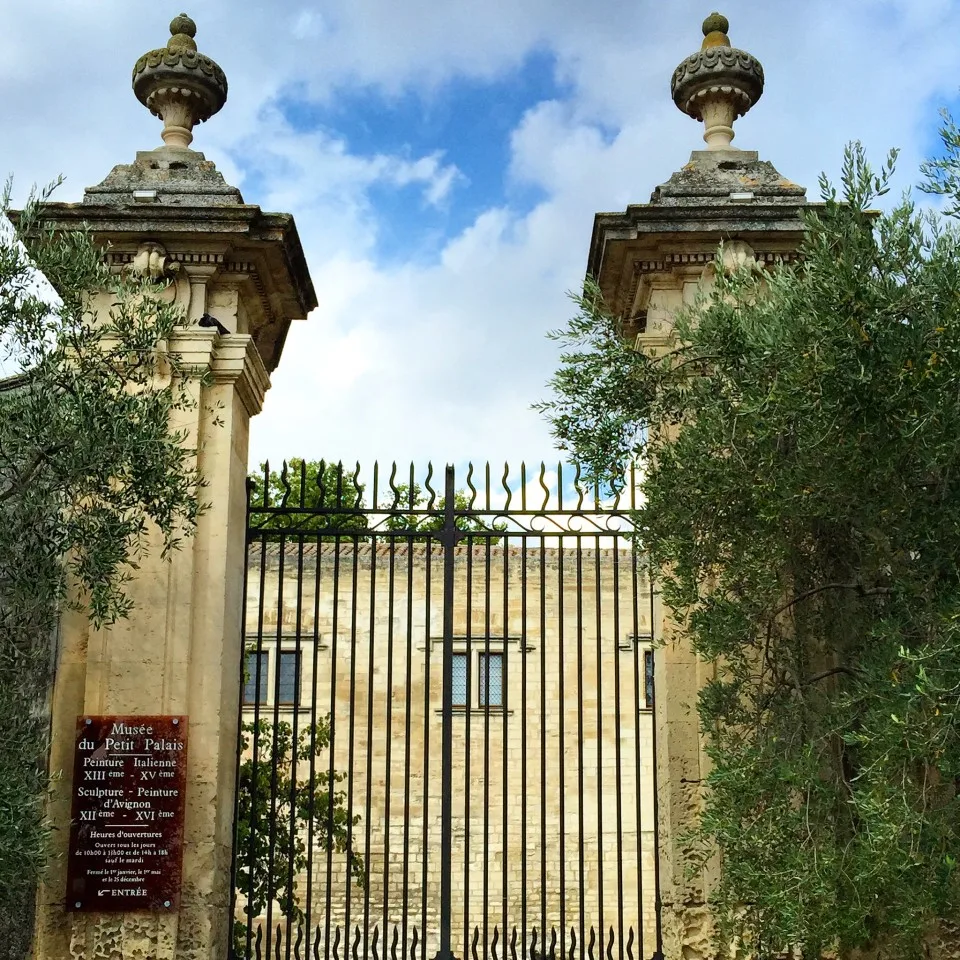 Farewell.
Farewell.
Avignon.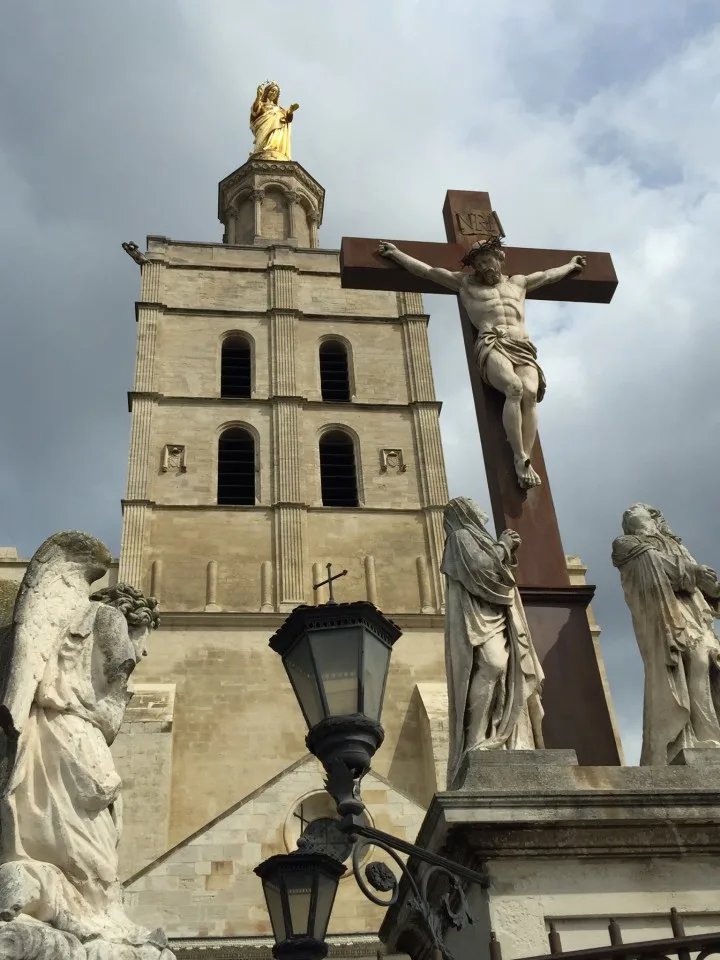 You may just be my last cigarette.
---
Disclosure: Viking River Cruises put together an itinerary to help me explore all my senses and enjoy what they call "The Portraits of Southern France" cruise. Avignon was my first stop.