The mention of Los Cabos in Mexico will quickly evoke images of gorgeous beaches and stunningly blue waters. This is not surprising as it is home to four beach towns. These are Cabo San Lucas, San Jose del Cabo, Todos Santos, and La Paz. Each one has unique features and charms that will make you want to stay longer.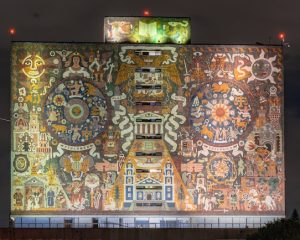 If that is the case, you might want to stay in an all-inclusive resort. In fact, there is no shortage of options here. Regardless of which part of Los Cabos you wish to stay in, for sure, there is an inclusive resort for you.
---
What's in this post:
hide
10 Best All-Inclusive Resorts
in Los Cabos, Mexico
---
---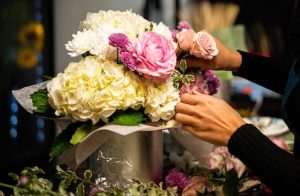 Staying in one of the all-inclusive hotels during your trip to Los Cabos is one way to pamper yourself on your trip. After all, an inclusive package will include your room, food, and drinks among others. This means that you can simply sit back, relax, and enjoy your time here. That said, let's take a look at the best resorts in Los Cabos.
Secrets Puerto Los Cabos Golf & Spa Resort
This stunning resort lies on the Sea of Cortez and within the Puerto Los Cabos community. Boasting a AAA Four Diamond rating, this hotel guarantees first-rate customer service to all of its guests. Not only that, but expect that you'll be spending your vacation surrounded by luxury.
All-inclusive dining and drinks aside, you'll also have beach wait service and a private golf course too. Not only that but you can get pampered at their 13,000-square-foot spa sanctuary. Also, their grandiose suites have amazing ocean views to wake up to. The good news is that this is not the only Secrets resort here. Do check them out as well.
Breathless Cabo San Lucas
Meanwhile, if you are looking for an adults-only resort, then this is it. This all-inclusive resort has access to Medano Beach which is one of the safest places to go swimming. Aside from that, it overlooks Marina Cabo San Lucas. This means that you are just a short walk from enjoying the live music, lights, and dancing from Cabo's nightlife.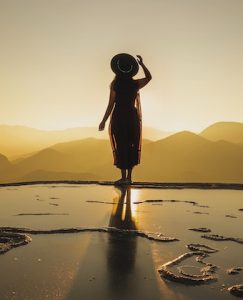 As guests of Breathless, you will have access to daytime entertainment, infinity pools, and world-class restaurants. In addition, you can take advantage of their local spirit tastings too. And if you want to pamper your mind and body, they offer massage treatments as well as hydrotherapy sessions among others.
Hacienda Encantada Resort & Residences
Located on the famous "Tourist Corridor", Hacienda Encantada Resort provides its guests with amazing views of Land's End. Aside from that, you also have the option to try their all-inclusive gourmet package. This is perfect for foodies who want to indulge in dining on local and international cuisines at the resort's on-site restaurants.
Of course, their package also covers some eateries at the Cabo Marina. In addition, you'll have a full bar service too while lounging or swimming in one of the resort's pools. And if you want to have some "Me Time", you might want to check out Milagro Wellness Spa for your much-needed pampering.
Grand Velas Los Cabos
Meanwhile, this all-inclusive resort lies on the coast of Cabo San Lucas. Choose from their wide range of suites with one to three bedrooms. Each one has its own private balcony or private terrace where you can enjoy the amazing views of the Sea of Cortez. As you explore the resort, you'll find various outdoor activities here and water sports too.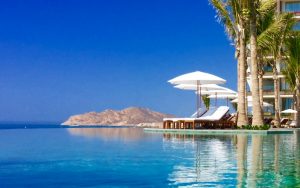 You can play some tennis or a round of golf. Also, expect a world-class spa waiting for you at the end of the day. This is a great place for you to rest and relax while getting one of their massage treatments. Head to their main pool during the day to lounge or swim with a drink on hand. Your every need will be met here for sure.
Hyatt Ziva Los Cabos
If you want an all-inclusive plan that has everything you need for your family vacation, you're in luck. Hyatt Ziva certainly delivers on its promise. Not only do they have luxurious guest rooms waiting for you, but world-class dining experience from any of their a la carte restaurants.
This includes access to their top-shelf liquor. In addition, there are tons of exciting activities to do here as well. This is why it is not surprising that it is known to be one of the best resorts in the area. With seven gourmet restaurants delivering appetizing dishes plus a pristine white beach to lounge in, your family is sure to have an amazing time here.
Le Blanc Spa Resort Los Cabos
Meanwhile, Le Blanc Spa Los Cabos is living up to its name as an all-inclusive resort for adults only. For starters, it has butler service, world-class spa facilities, and 24-hour in-room dining. You will be spoiled for dining options here with various onsite restaurants to choose from.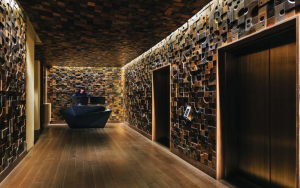 Among these are Blanc Ocean, Lumiere, and Mezze. Spend your days lounging by their outdoor pools or getting some much-needed spa treatments. Don't worry, there are more activities to enjoy outside the resort. You'll just have to take your pick.
Sandos Finisterra Los Cabos
Sandos Finisterra lies on the popular Medano Beach where water activities await you. Think kayaking, sunbathing, and cooling off in its gorgeous waters. Book their all-inclusive package and get unlimited food and drinks to go with your stay.
In addition, you'll have free access to their on-site spa. If you are wondering what to do here, you can play beach volleyball or a game of tennis at one of their tennis courts. Aside from that, yoga classes are available too if you want to rejuvenate both your mind and body. The best part is this is an adults-only resort so plan your romantic getaway here.
Pueblo Bonito Rosé Resort
Located in Cabo San Lucas, this all-inclusive resort is the perfect place to spend your trip in. Go on an epic food adventure by trying the different cuisines from the five restaurants on site. There is also a bar here plus a swim-up bar if you want to grab some drinks.
As for daily activities, there won't be any shortages here. You can work up a sweat at their fitness center or relax in their spa center. You can also go windsurfing, fishing, and playing golf to name a few. Booking a stay here means enjoying luxurious rooms with great views of the ocean. Not only that, but expect first-rate service here too.
Playa Grande Resort & Grand Spa
Another adults-only, all-inclusive luxury resort that you should consider is Playa Grande Resort. This stunning resort lies in Cabo San Lucas which means that you'll have great views of the waters. Staying here means having access to their world-class amenities.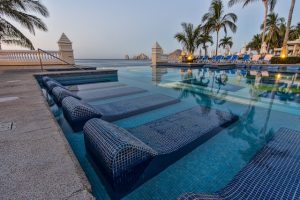 This includes an infinity pool, a full-service spa, seven restaurants, and six bars. In addition, you'll receive complimentary green fees at Cabo Real Golf Course. The room here boasts private terraces or private balconies where you can admire the views. Some even have plunge pools!
Paradisus Los Cabos
Head to Playa Mujeres and you'll spot Paradisus Los Cabos. This all-inclusive resort provides a luxurious setting to guests who want to go on an amazing vacation. In fact, there are 558 rooms and suites waiting for you here including inclusive amenities at your disposal. There are eight restaurants on the property as well as a world-class spa. Not only that but there are three swimming pools here to lounge or swim in. Also, their inclusive rates include their kids' club which is perfect for your little ones.
More All-Inclusive Resorts at Los Cabos
Staying in an all-inclusive resort means an additional cost for you. However, having access to world-class amenities and services, the additional charge is worth it. Aside from the inclusive resorts mentioned above, the following are worth mentioning too.
Pueblo Bonito Pacifica Golf & Spa Resort
This resort lies in Playas de Tijuana with its gorgeous beach and blue waters. Aside from that, there are plenty of things to do here during your stay. You can go on catamaran cruises or go scuba diving if you like. Guests can take advantage of their Spanish classes too. Enjoy their ocean-front lounge or work up a sweat at their fitness center.
Part of their all-inclusive package is their spa center, daily yoga lessons, and shuttle service to their sister resorts. One of these is Pueblo Bonito Sunset Beach Golf.
Garza Blanca Resort & Spa
Meanwhile, this resort lies between Cabo San Lucas and San José del Cabo. This is a family-friendly resort and as such expect inclusive packages that will fit all kinds of guests. For example, their Gourmet and Culinary all-inclusive package cover all the food and drinks you'll have throughout your stay.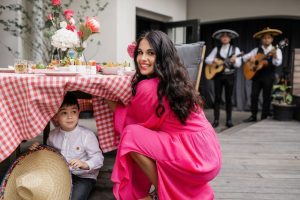 You can even get reservations from other restaurants too. Not only that, but their suites come with modern amenities including hot tubs. The contemporary design of the rooms will make you feel right at home. Feel free to indulge during your vacation here.
Grand Solmar Land's End Resort & Spa
If you are ready to be pampered on your vacation, this is a perfect choice. Stay in one of their penthouses to enjoy the stunning views of the Pacific Ocean. Aside from that, there are swim-up bars, infinity pools, and gourmet eateries to name a few. Take advantage of their beauty salon to look your best while on vacation.
Hard Rock Hotel Los Cabos
The Hard Rock brand brings music to its family-friendly resorts. Even if you stay here with the whole family, everyone's going to have a great time. Located on the Baja California Peninsula, this resort boasts a golf course and several pools. Also, you can enjoy unlimited food and drinks here.
Marquis Los Cabos Resort
A member of the leading hotels of the world, staying in this resort is a great idea. Sitting on a private beach, this upscale resort has plenty of amenities to offer. Think full-service spa and 24-hour room service for starters. Not only that, there are three outdoor pools and several dining options too. Step outside the hotel for more dining options. If you want, book tours to explore the ocean too.
Hotel Riu Santa Fe Resort
Another hotel that sits on Medano Beach, Hotel Riu is a great option for families. Thanks to its prime location on the beach, expect various water sports to enjoy. You can go swimming, snorkeling, and diving here. Adults can enjoy DJ pool parties or go clubbing in the resort. Even your kids will have tons of fun at the Kids' Club. With more than 1,000 rooms and suites to choose from, this is a nice spot to spend your trip in Mexico. In fact, it is within walking distance from the town where more activities await you. s
Royal Solaris Los Cabos
Meanwhile, this all-inclusive resort boasts an unusual design. Its u-shaped layout makes it easier for guests to access all the amenities in the area which includes beautiful gardens and almost 400 rooms. Just less than thirty minutes away from downtown Cabo San Lucas, this resort is not a bad choice for travelers.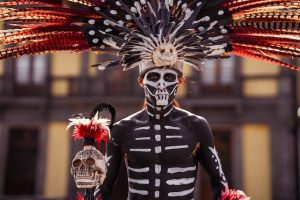 Booking a stay is fun!
Exploring the beaches on the Pacific Coast of Mexico is one of the best adventures for you. That is why booking a stay at one of the all-inclusive resorts here is highly recommended. Just imagine having everything you need for a memorable trip laid out for you. Think about having dance lessons during the day and hitting the bar at night. Not only that, you'll have unlimited choices of food too.
The best part is that you will have 24-hour room service too. Regardless of whether you are traveling solo, with your partner, or with the whole family, expect nothing but the best in these all-inclusive resorts. For sure, you will be making excuses to extend your stay here. After all, with pristine white beaches and turquoise waters here, you will feel like you are in a slice of paradise in Mexico.